BOTH 2020 SCSL ONE PITCH TOURNAMENTS
ARE BOTH SHUT DOWN _ HIGH RISK- COVID19
- Original Message ----------
From: Nancy Smith <nsmith@fallriverma.org>
To: 'JACK HACKETT' <riversedge9@comcast.net>
Cc: "Perry, John" <jperry@fallriverma.org>
Date: 09/03/2020 8:37 AM
Subject: Request for Tournaments
Good Morning Jack,
Please be advised that the Board of Park Commissioners at their meeting last night , voted to denied your request for the use of Fr. Kelly Park for two(2) upcoming tournaments in Sept. and October. According to the state of Massachusetts Re-Opening guidelines that are currently in place, Tournaments are only allowed for "Lower Risk" sports. Softball is in the category of "Moderate Risk" therefore tournaments are not allowed at this time. Please see attached pages from Mass.gov regarding the guidelines.
We apologized for any inconvenience this may cause, but we need to comply with the State Mandates that are in place.
Sincerely,
Board of Park Commissioners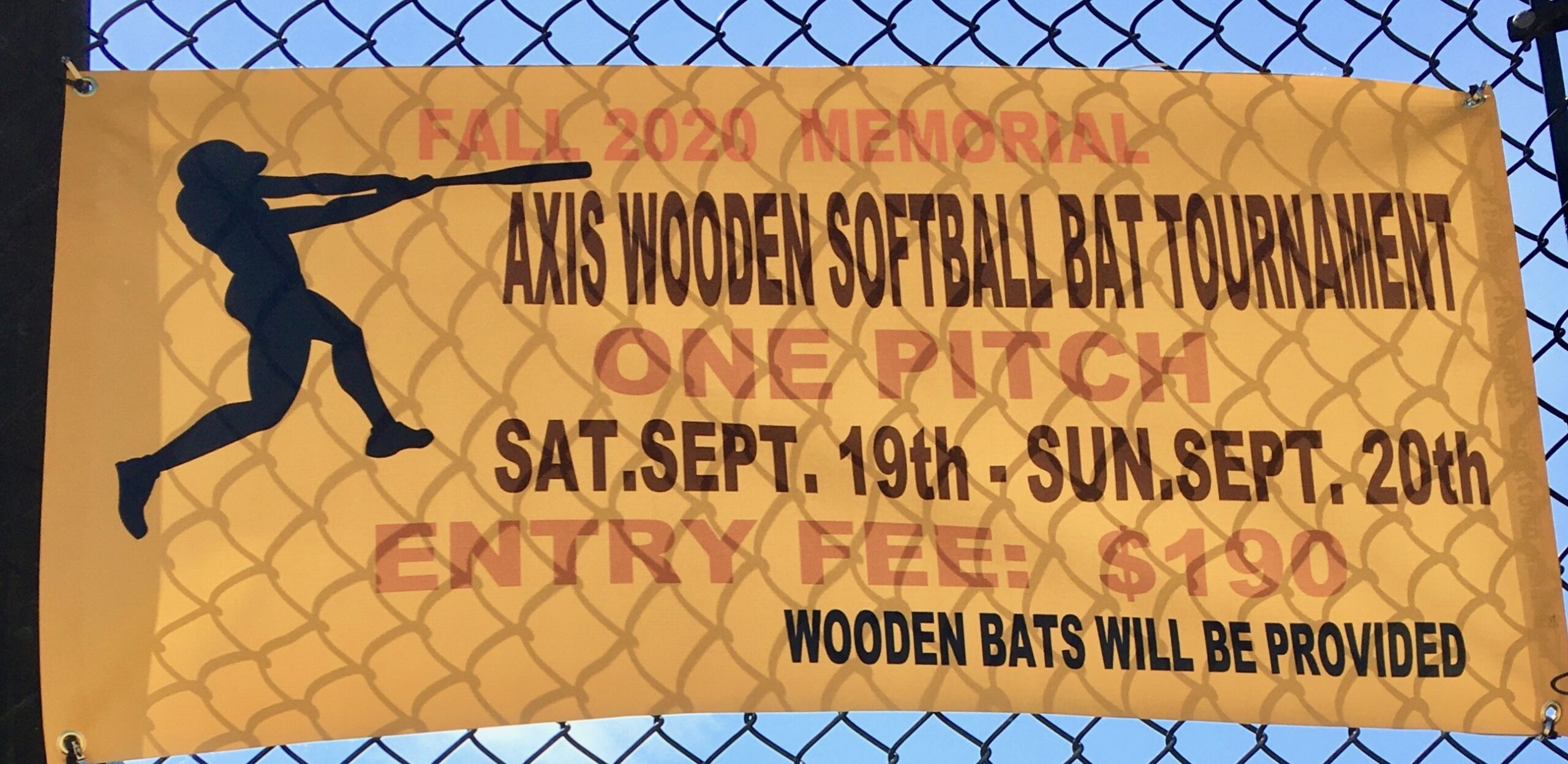 2020 SCSL SLOW-PITCH
SOFTBALL TOURNAMENTS
***** ONE-PITCH *****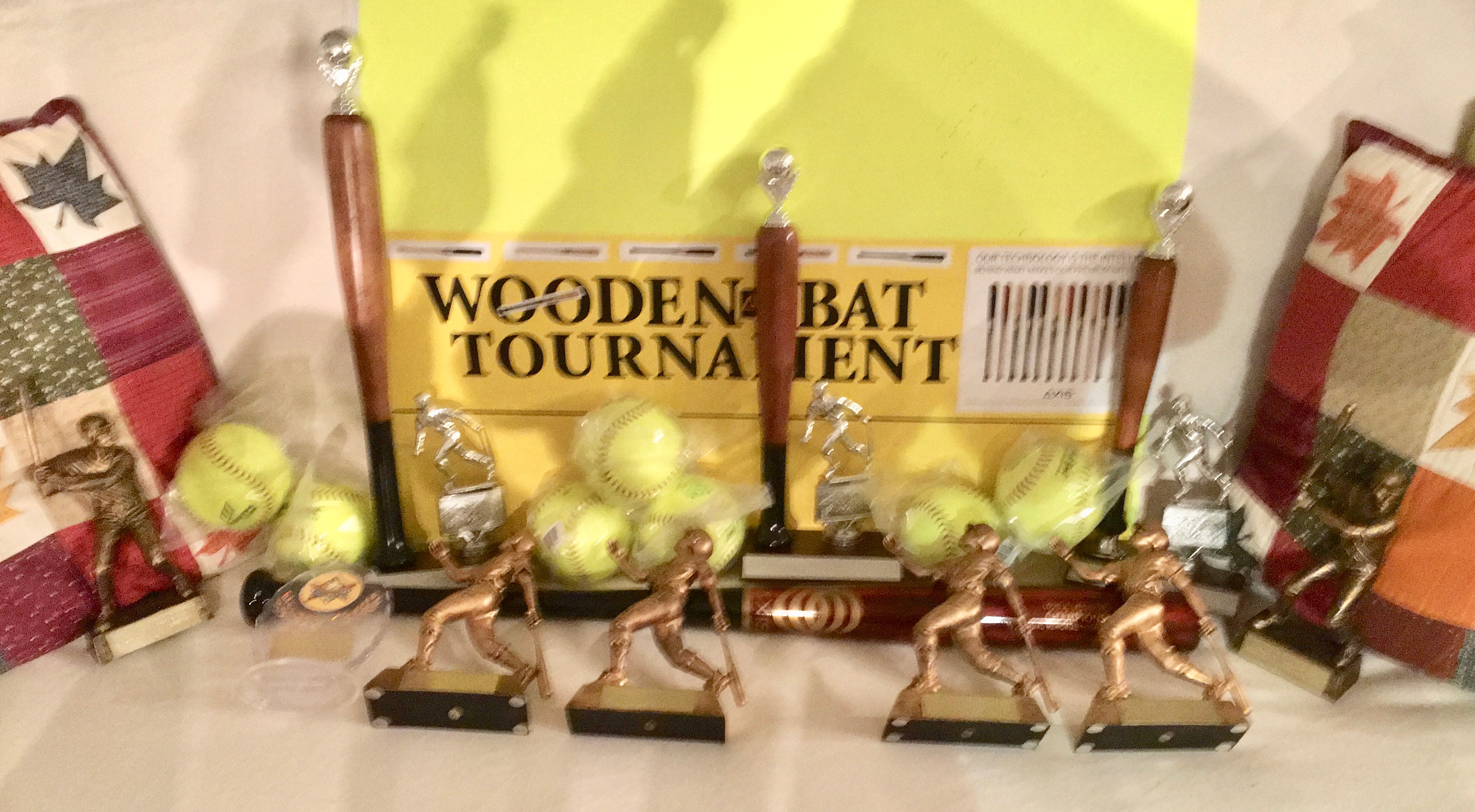 SCSL FALL
AXIS WOODEN SOFTBALL BAT TOURNAMENT
ONE-PITCH
BATS OF THE PAST
DATES: SEPTEMBER 19th; Saturday - 10:00a.m, to 5:00p.m.
SEPTEMBER 20th; Sunday - 9:00a.m. to 5:00p.m.
ENTRY FEE: $190
MAXIMUM 10 TEAMS
Wooden Bats will be Provided.
Double Elimination
10 Fielder & 1 EB(Optional)
3 Home Runs/Team/Game
THE PATRIOTS ON SUNDAY(9/20)
PLAYING IN SEATTLE - 8:30p.m.- NO CONFLICT
Awards: Champs; Team Trophy
Team ChampionShip Bat Engraved
2 MVP Trophies
Team ScoreBook
RunnerUps: Team Trophy
2 MVP Trophies
Team ScoreBook
Third & Fourth Place Team Trophy
Team Scorebook
DO NOT BE LATE -TAKING ONLY 10 TEAMS
Director: Jack Hackett Tel.# 508-801-6518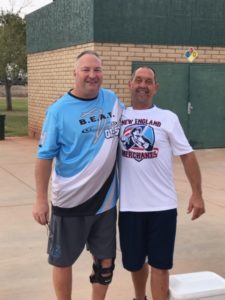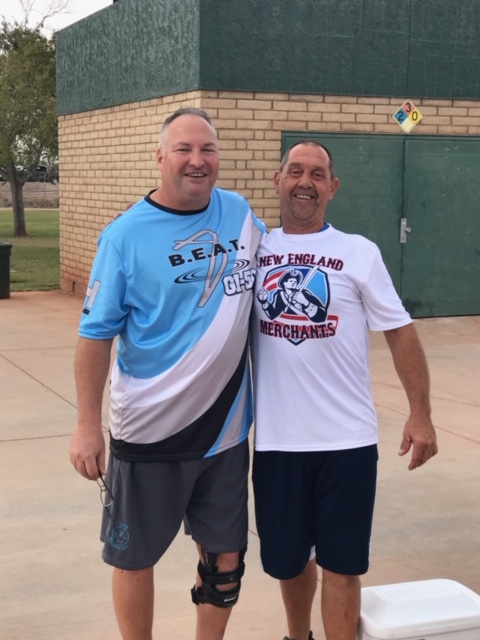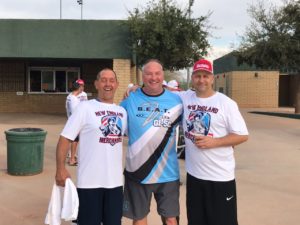 Jack's Son Paul met up with Rocco and John Murphy in
ArisZona Senior Tournament in October.
Both Teams Did Well. They Lasted Until the Last Day.
Picture 1. Rocco-Paul-Murphy
Picture 2. Paul & Rocco
Rocco & Murphy's Team : Merchants out of R.I.
Paul' s Team: Retired Military Air Force Players
out of San Antonio ,Texas.
Paul had a Great Tournament going 20 for 25,
of course he did Hit his Share of Home Runs.
Paul stated Murphy also had a strong Tournament on Offense.
Jack & Natalie Hope to make the Tournament in 2020.
"2020"
SCSL AWARD CEREMONY- SUNDAY - August 2nd..-4:30p.m.
AT THE FIELD - A FUN TIME - AWARDING THE TEAMS
AND PLAYERS WHO HAD A GREAT 2019 SEASON OF SOFTBALL
********* PICTURES TELL IT ALL***********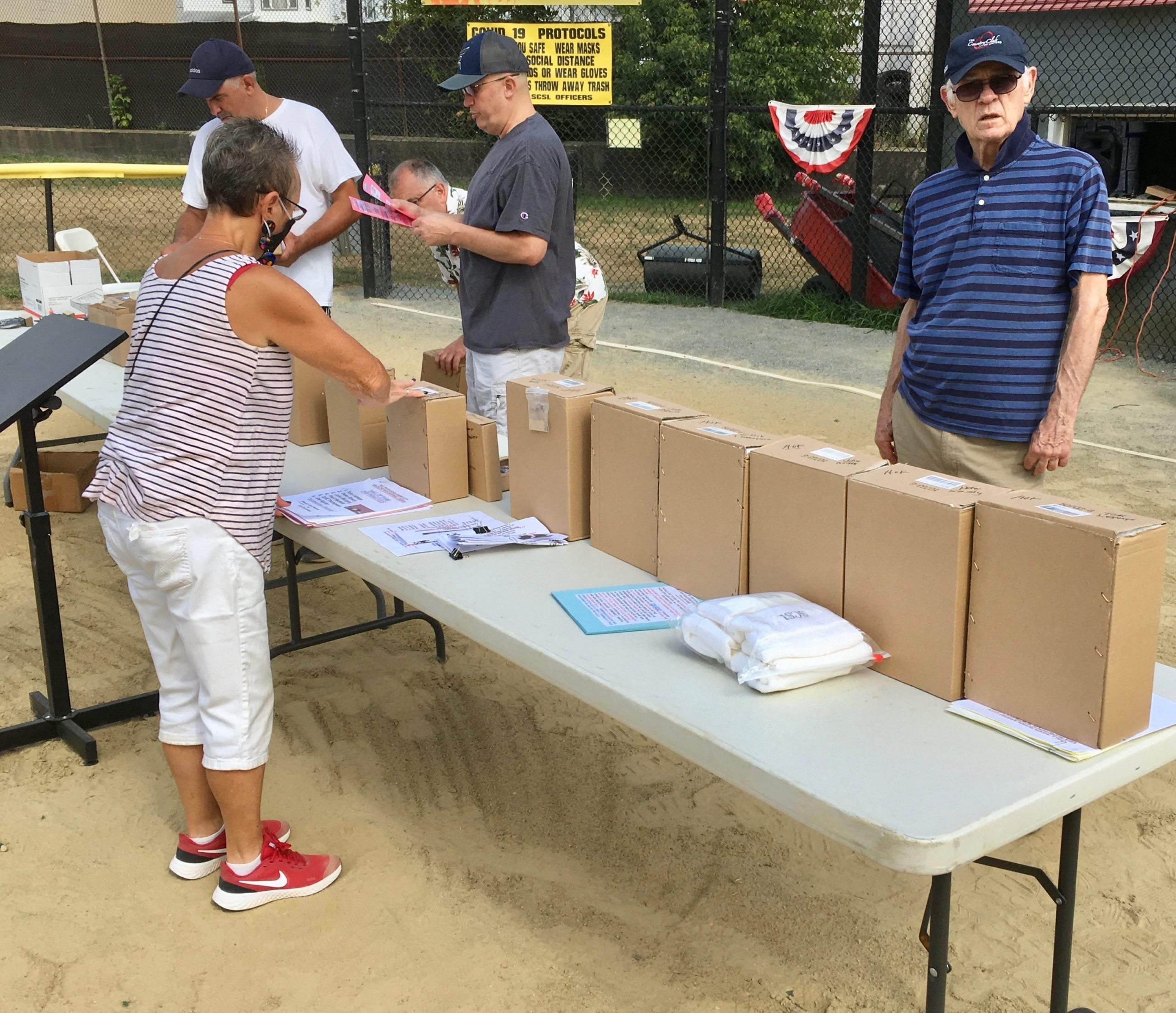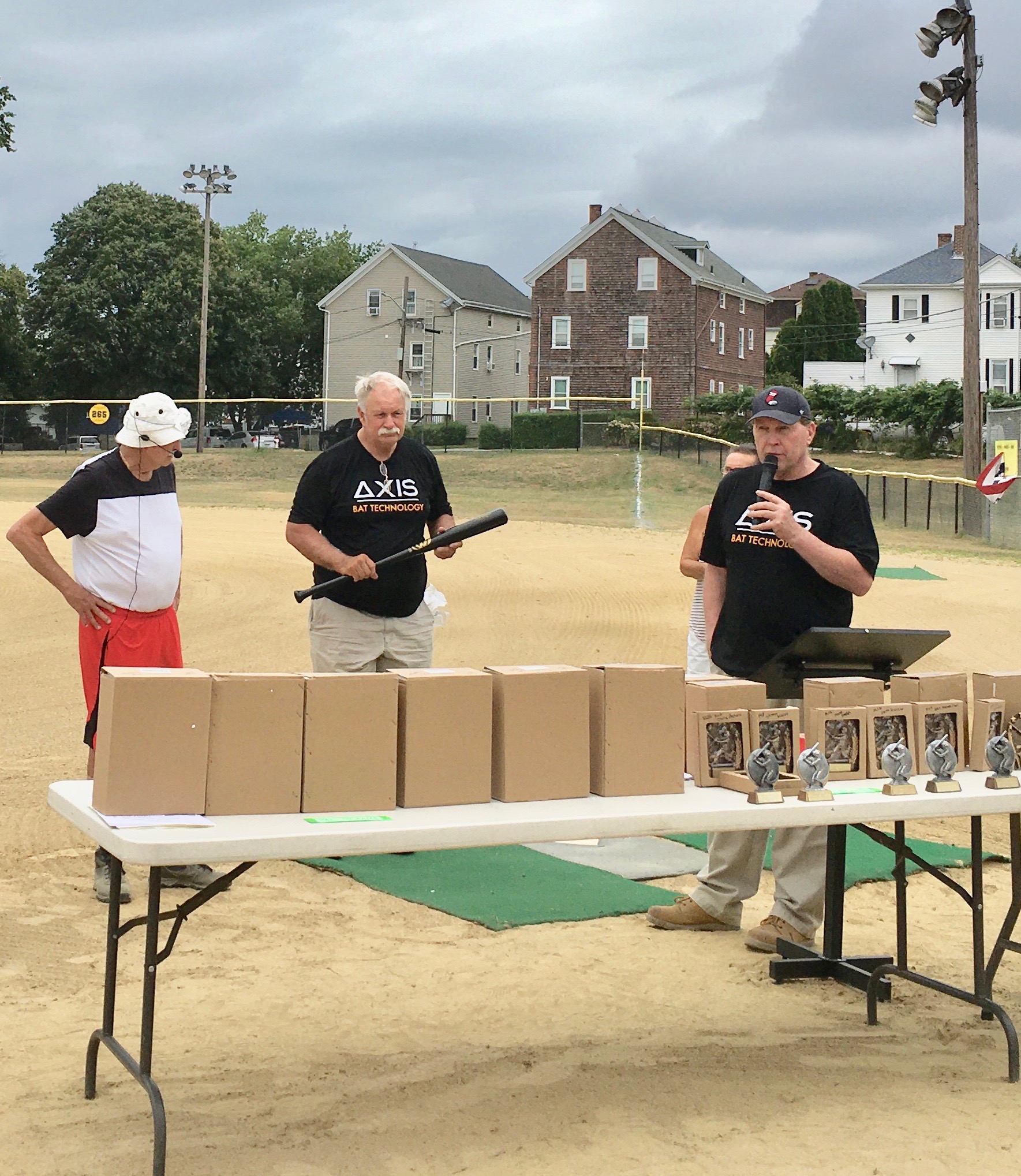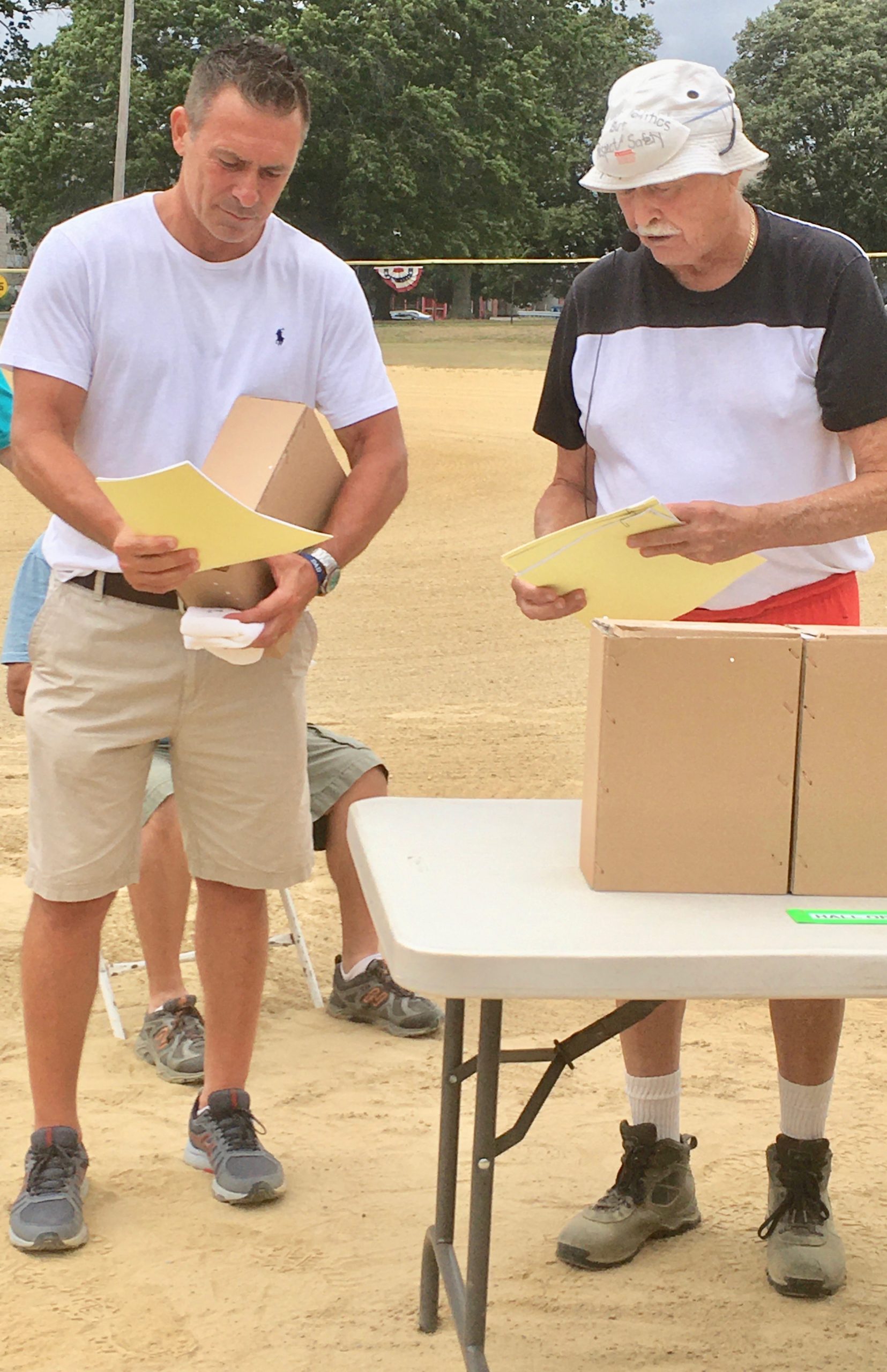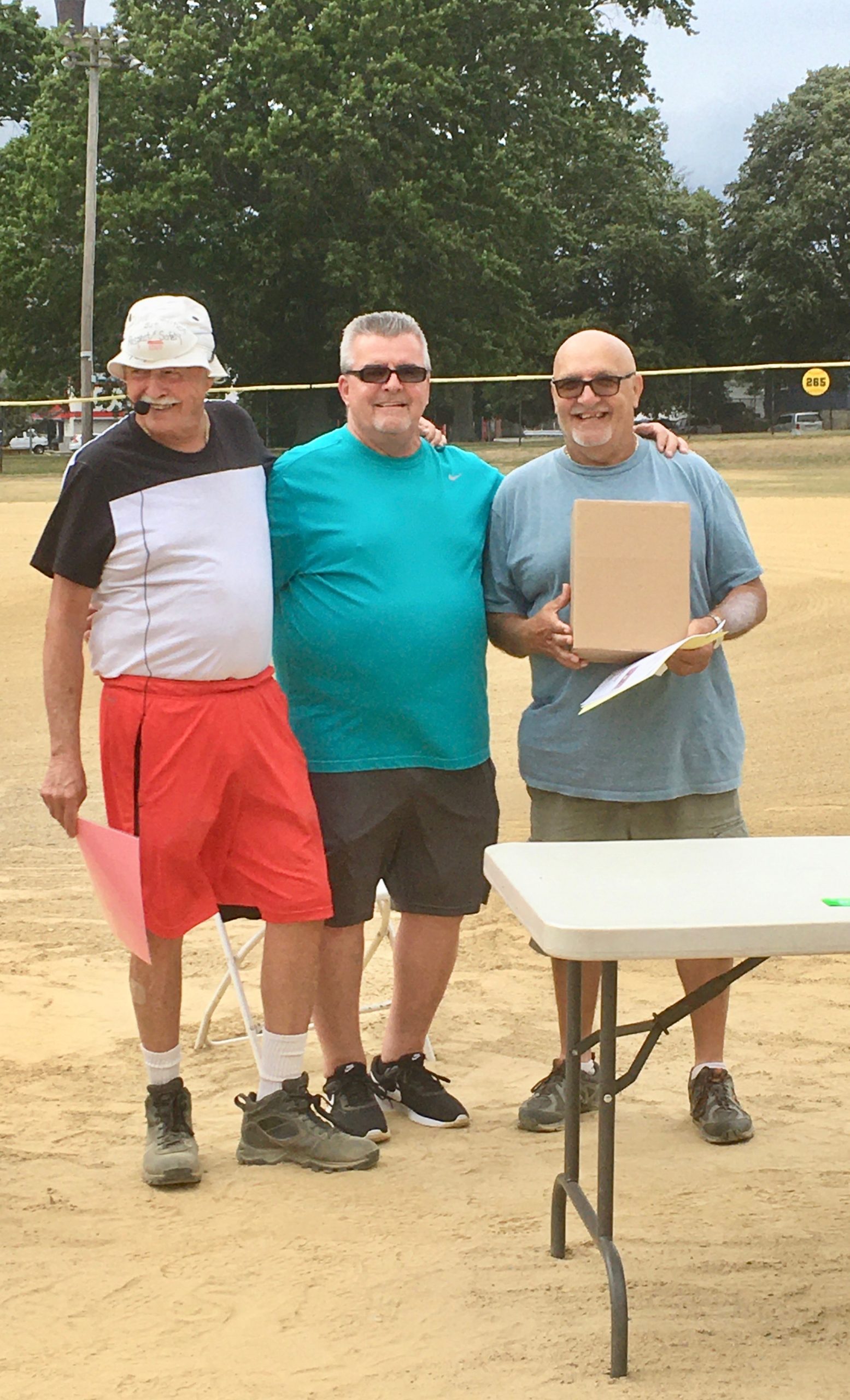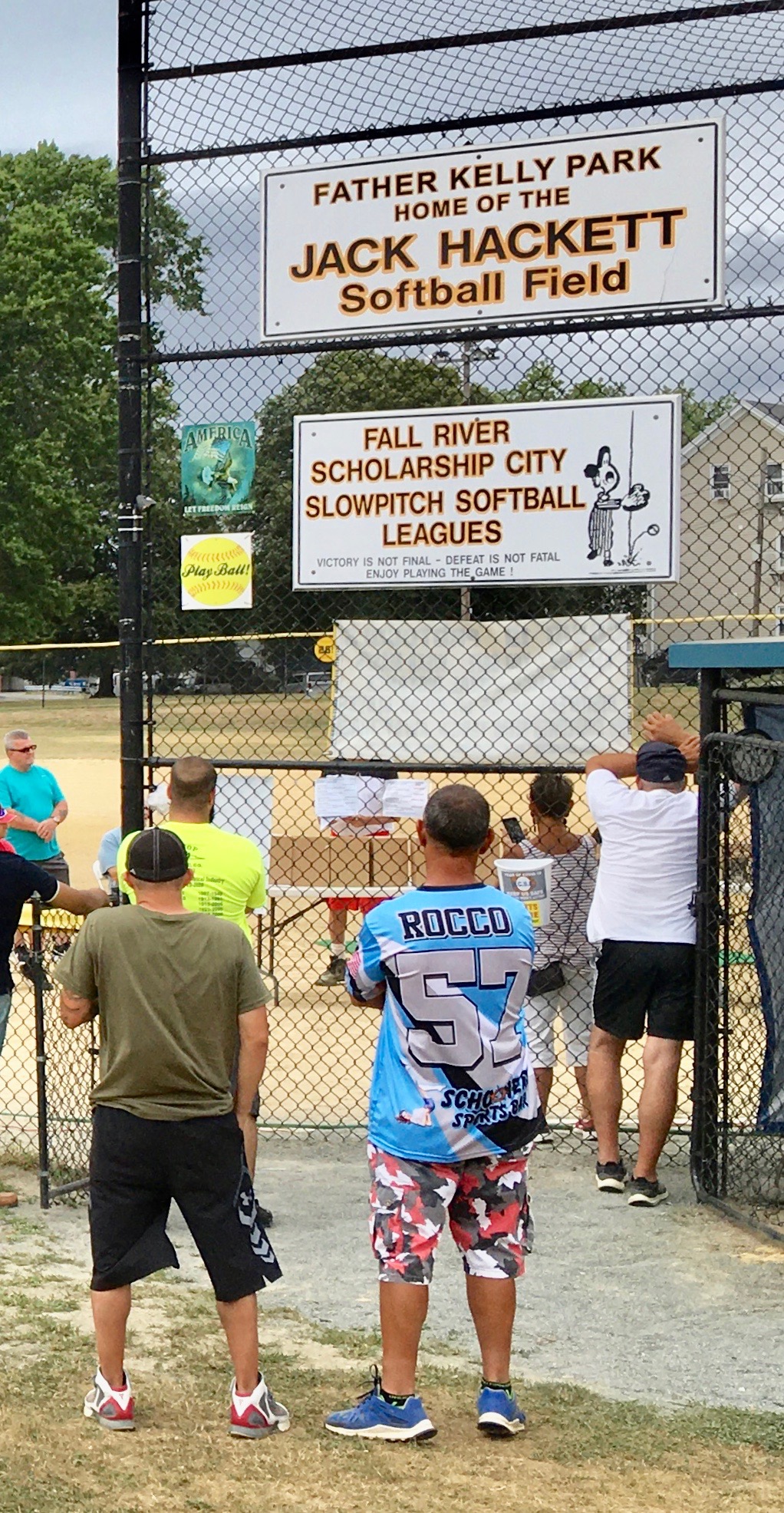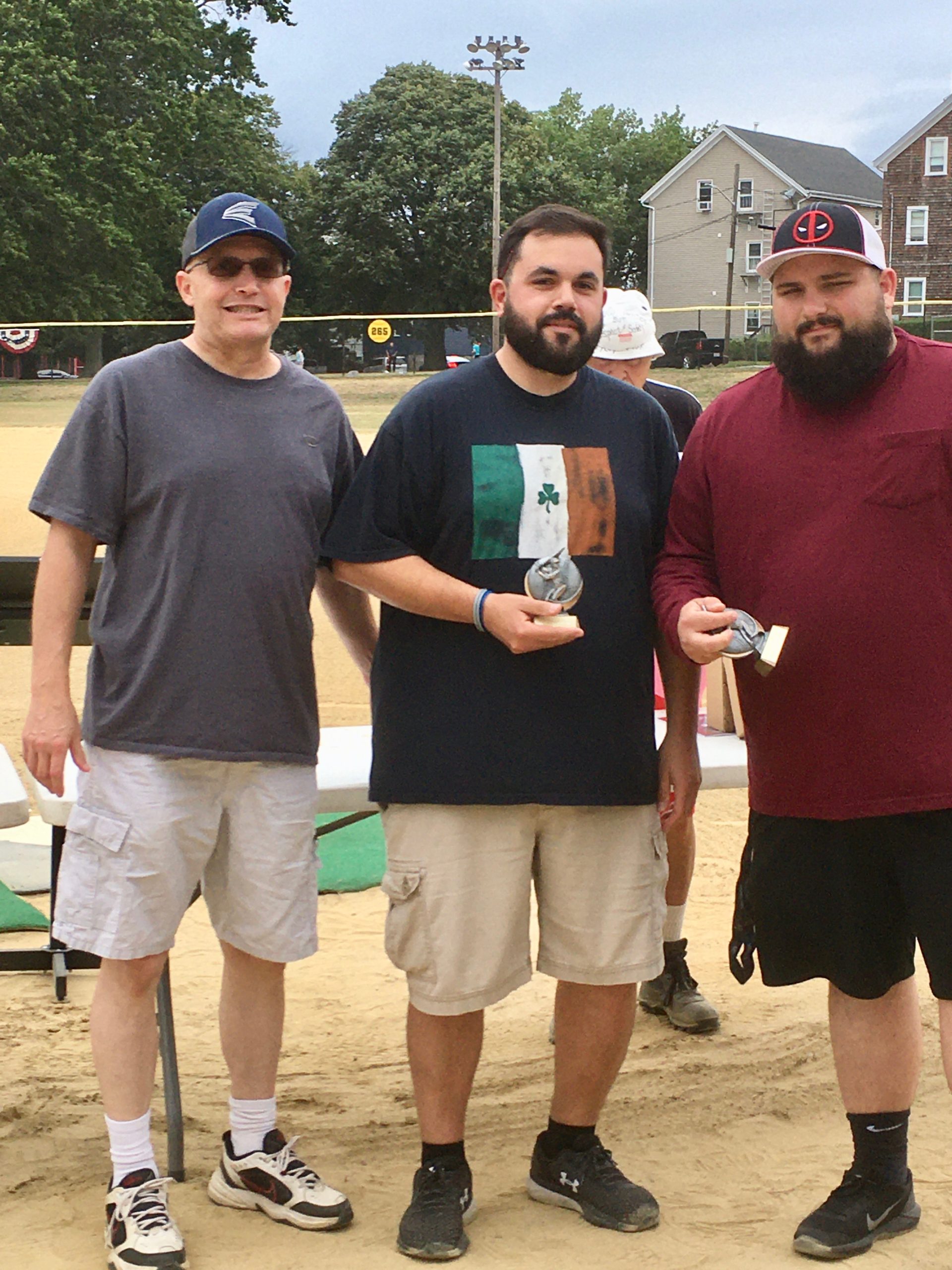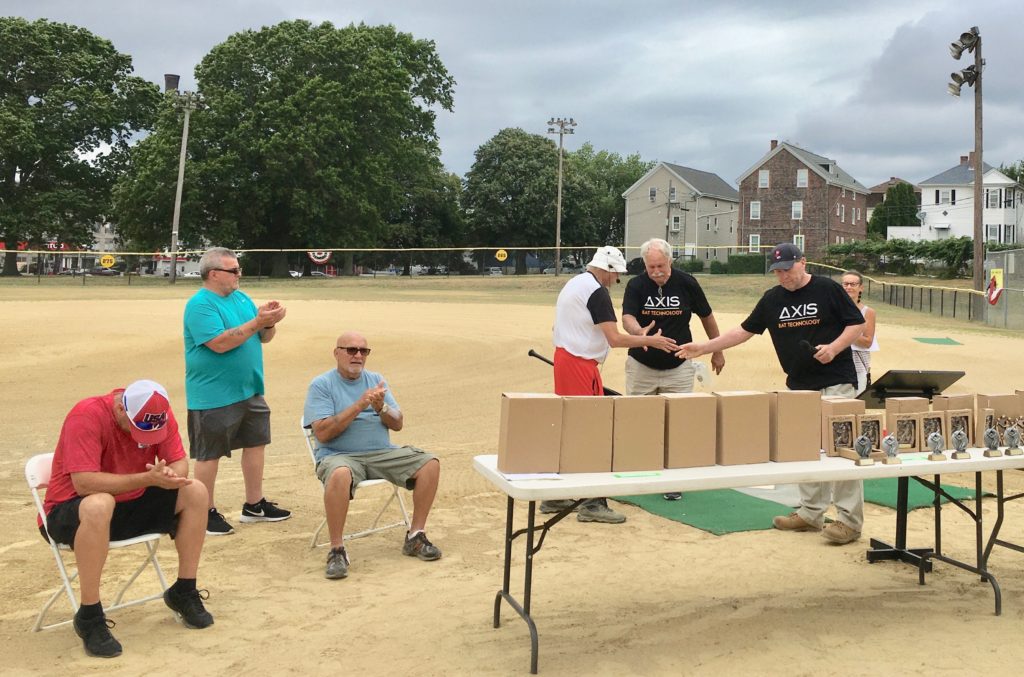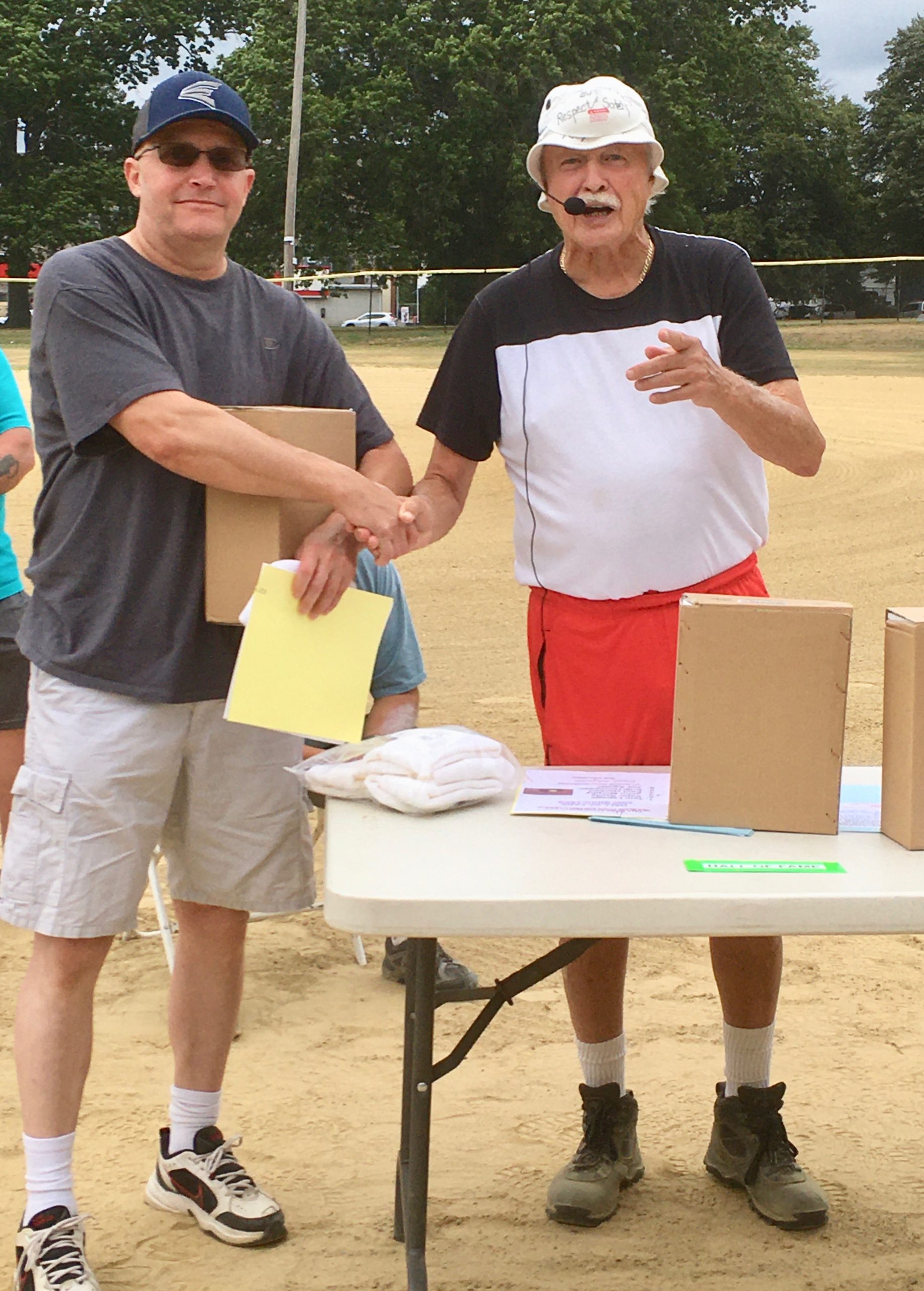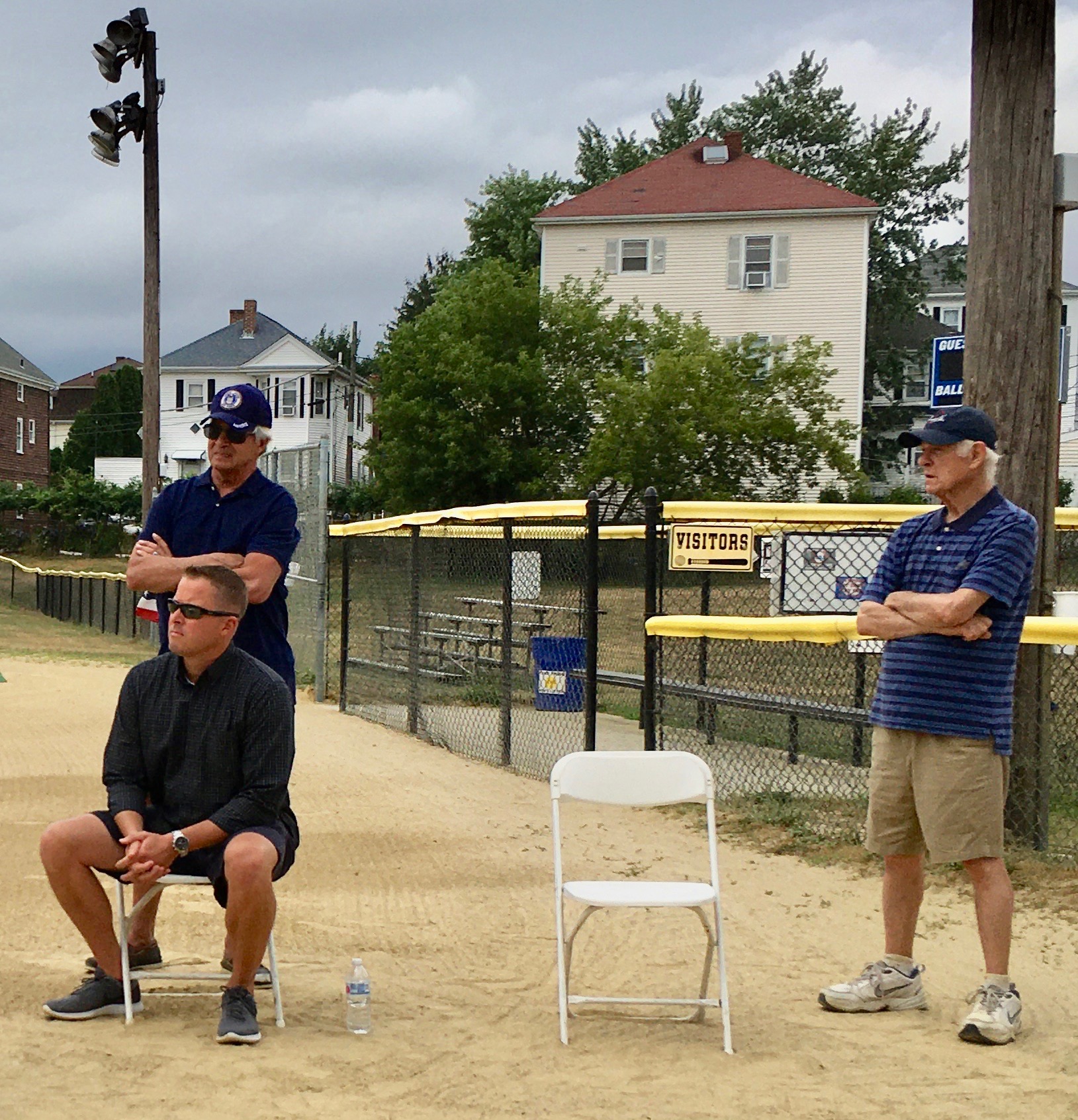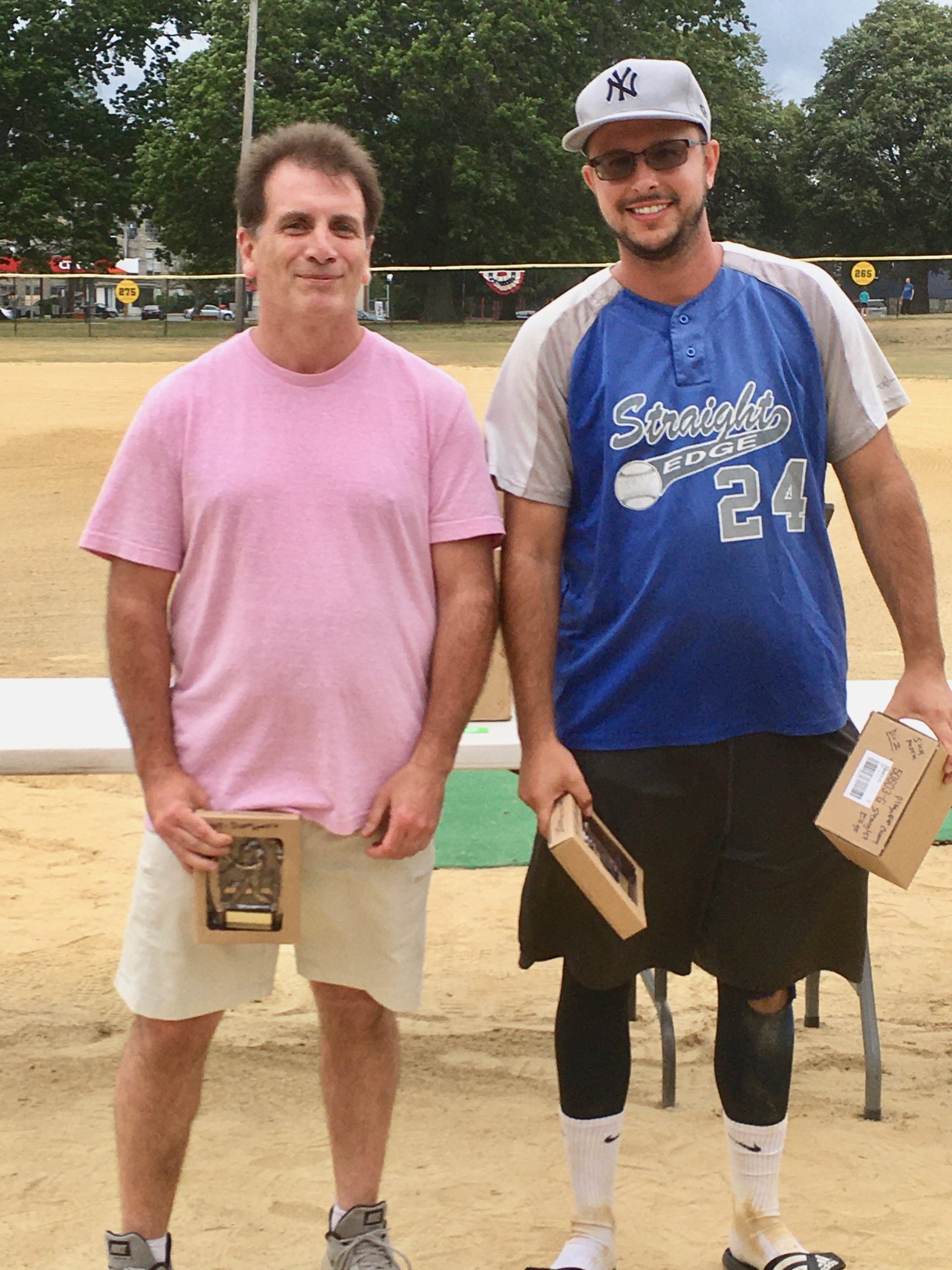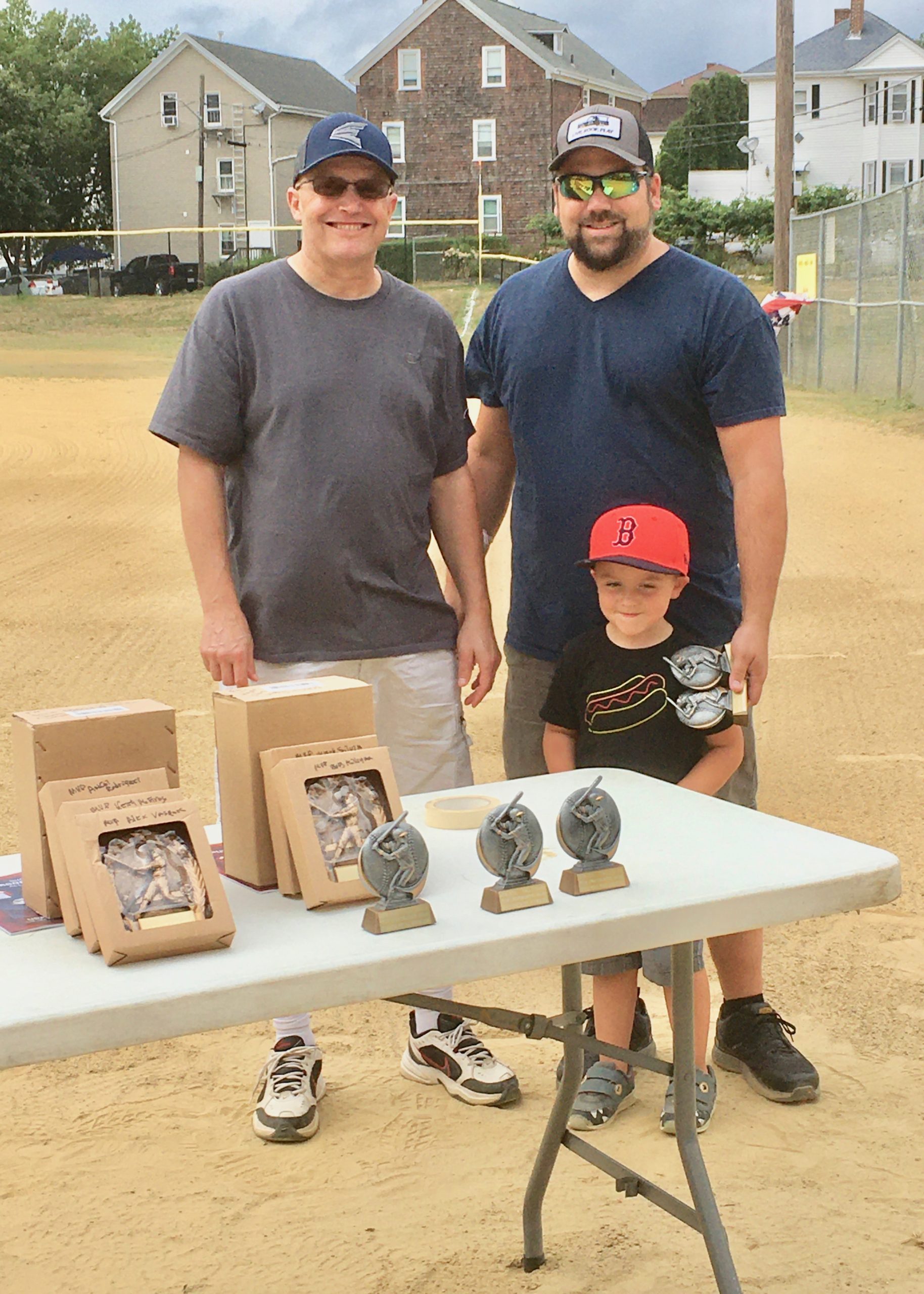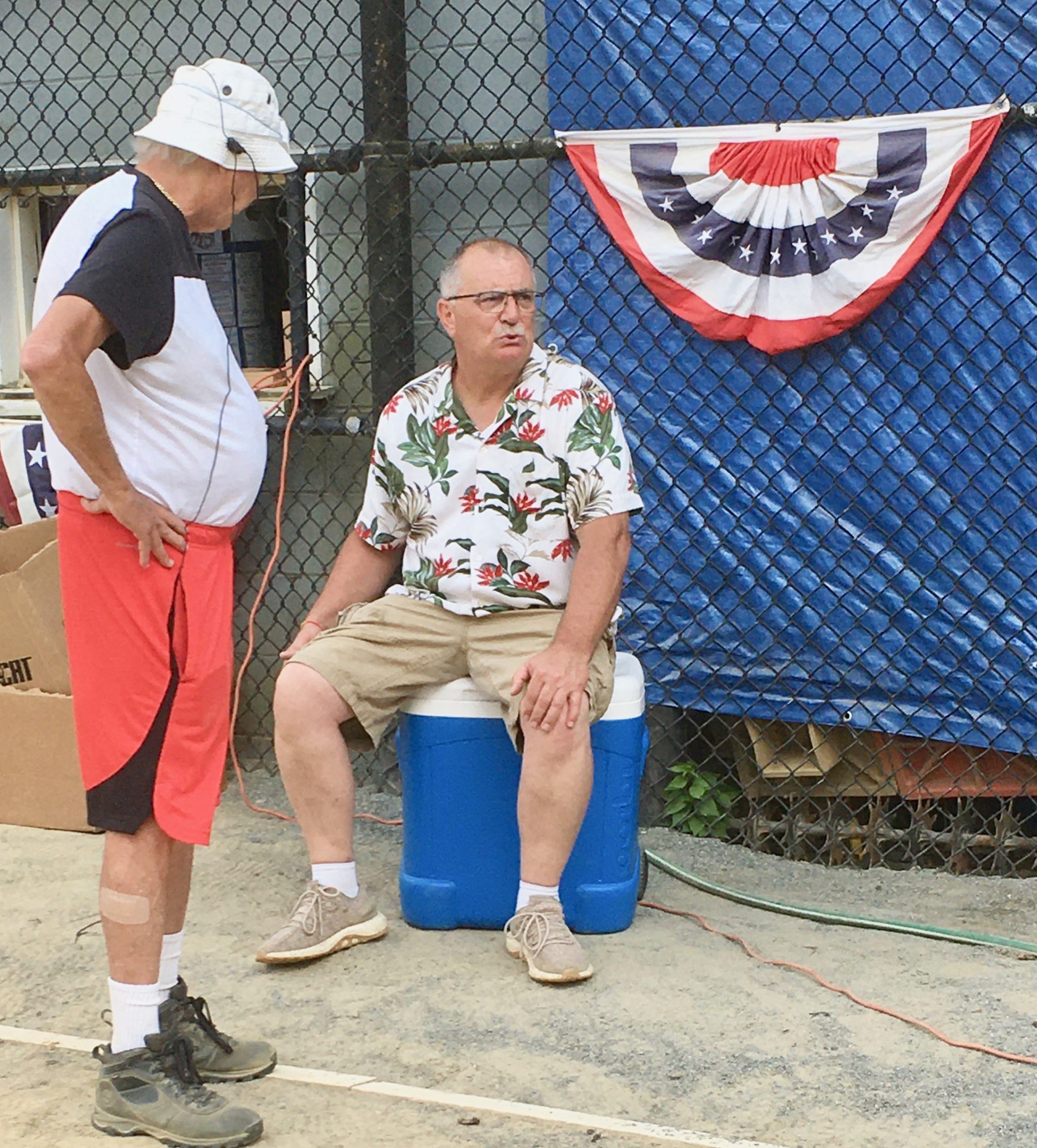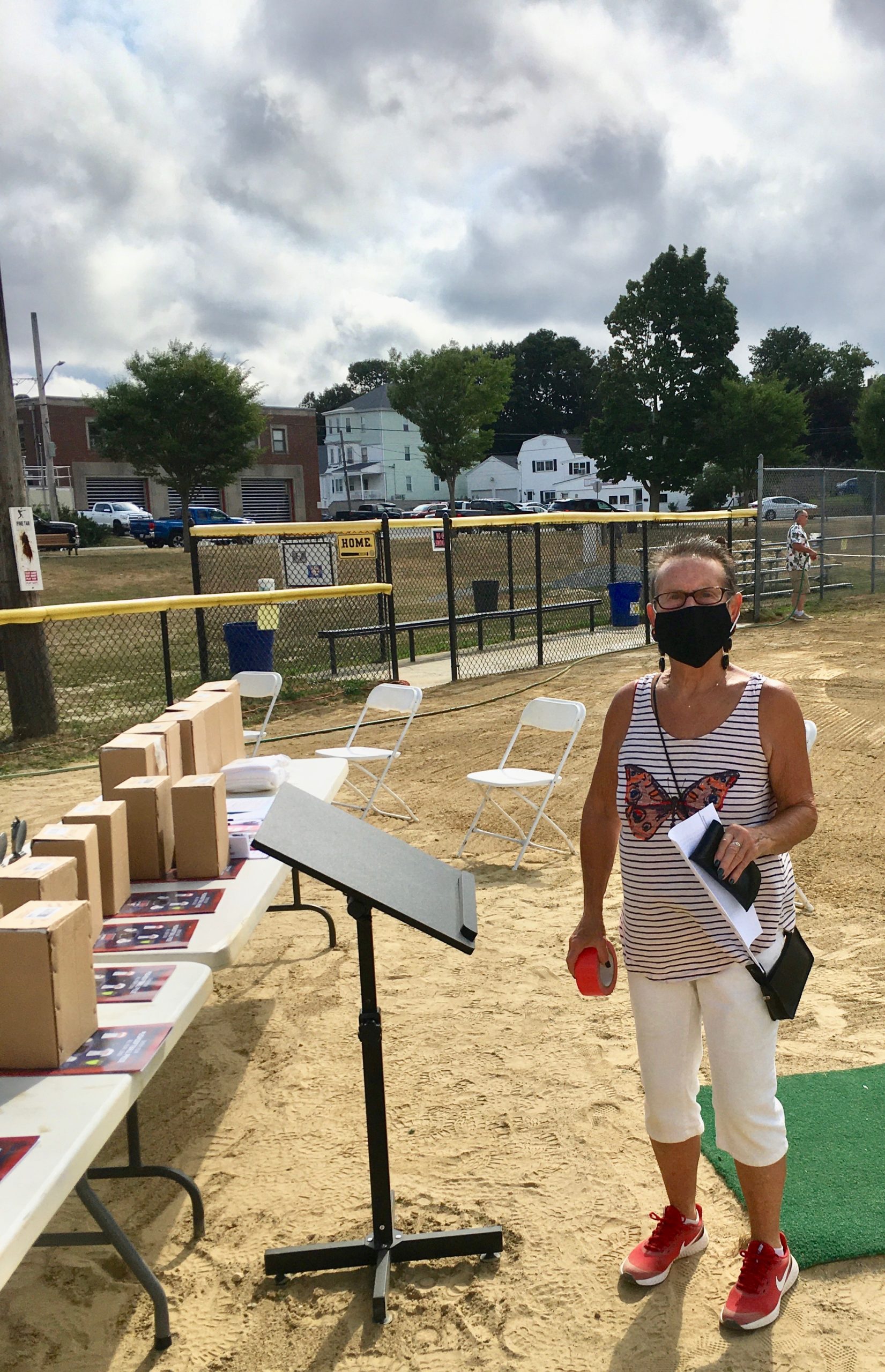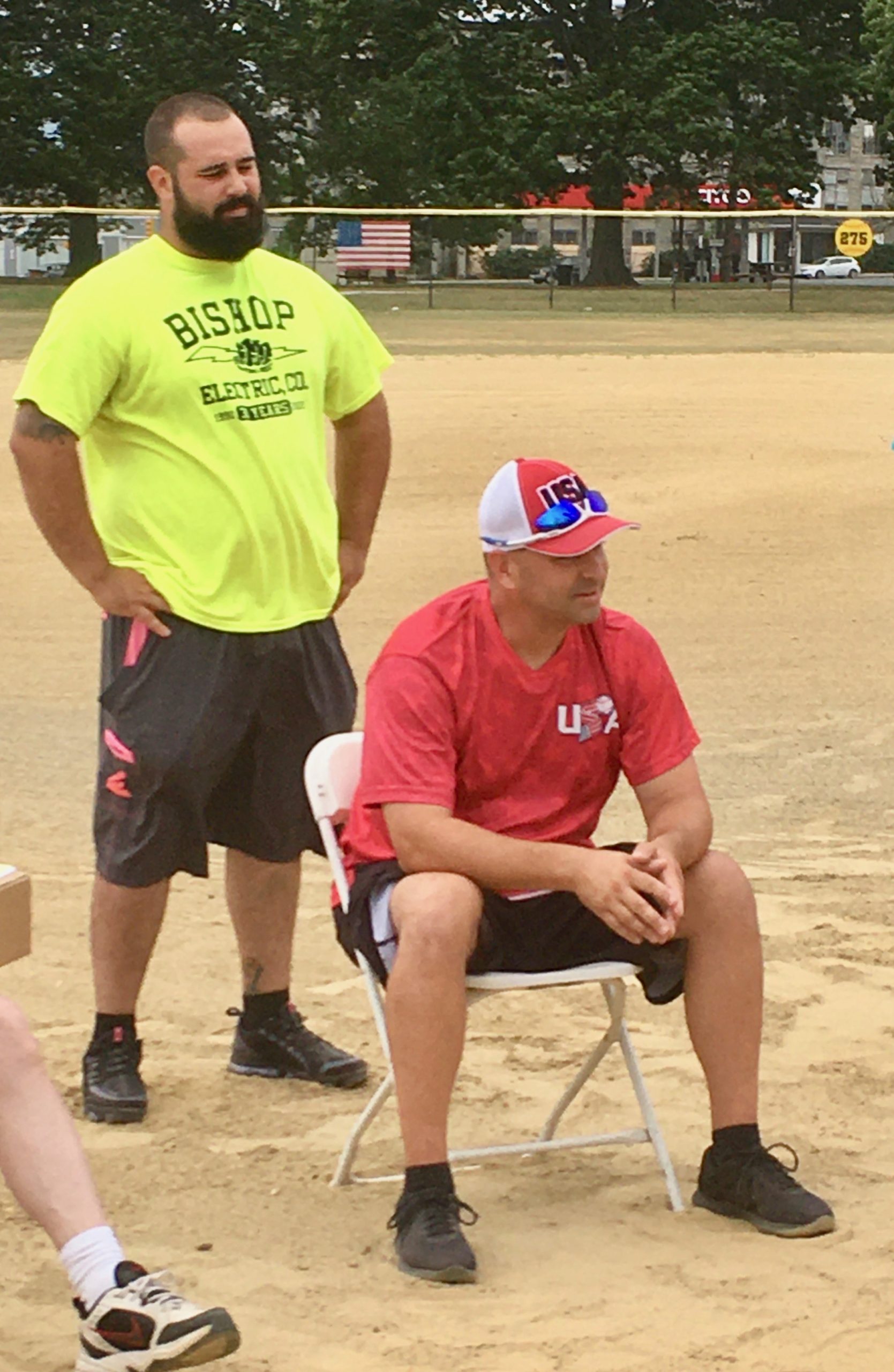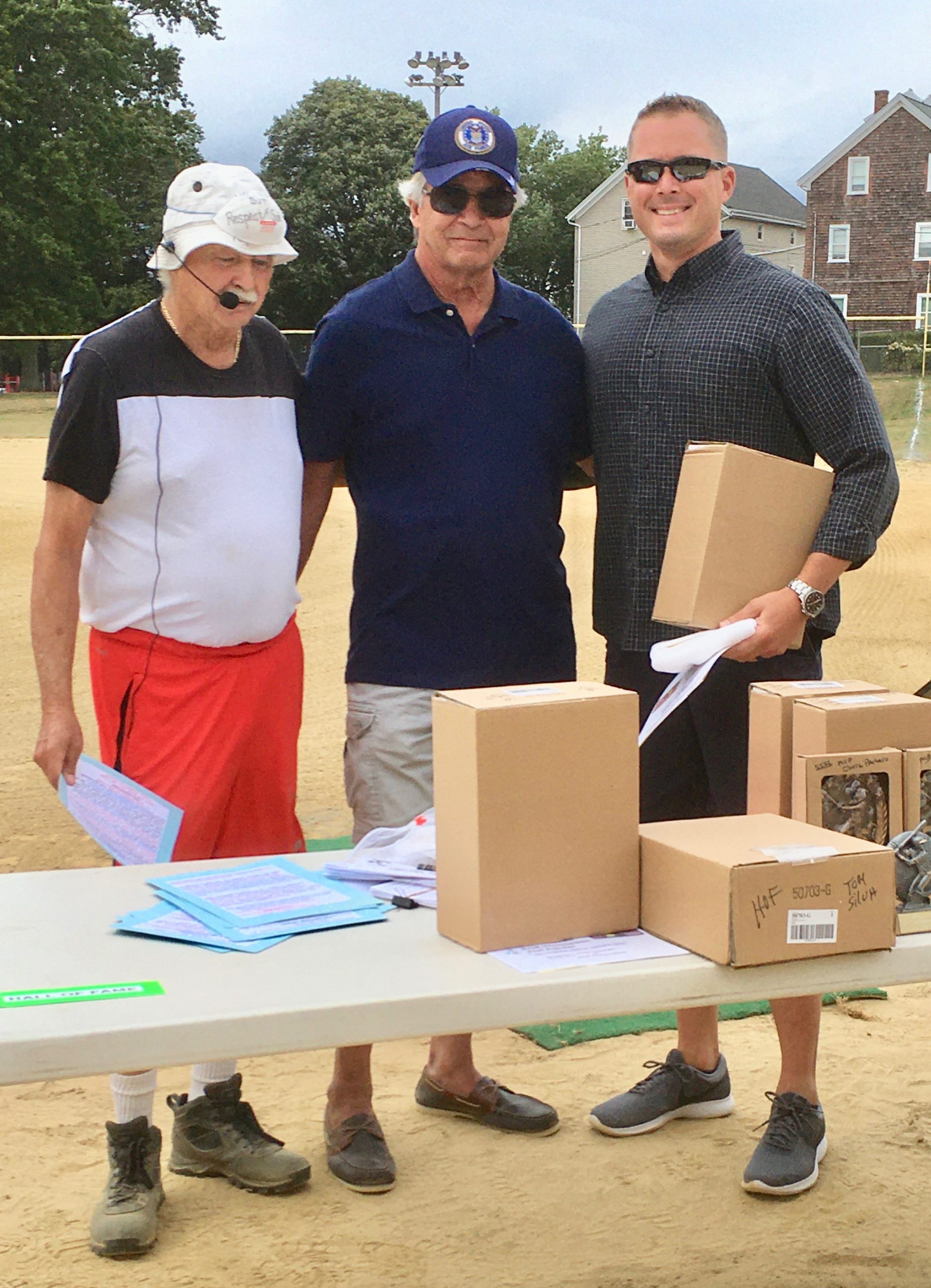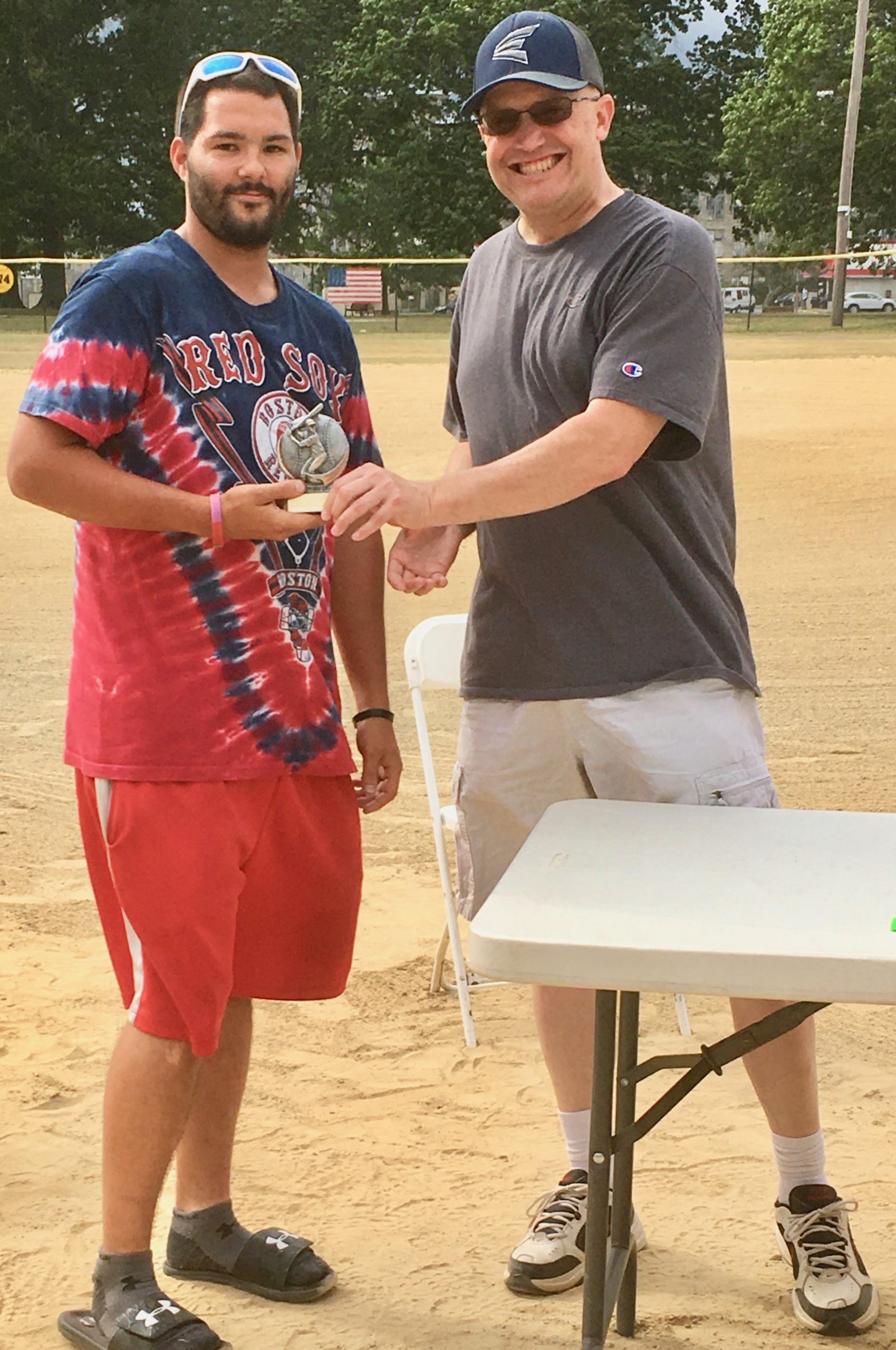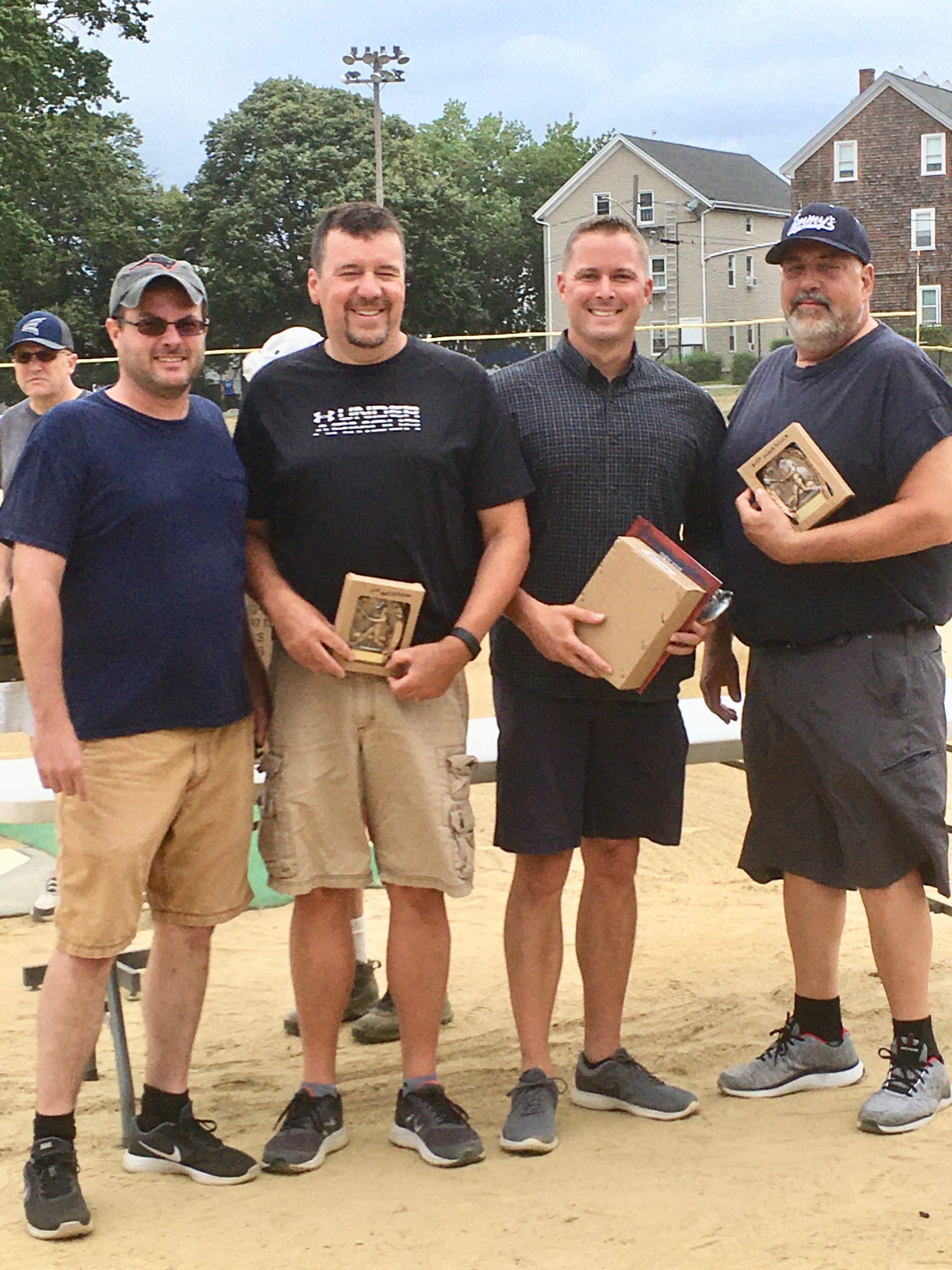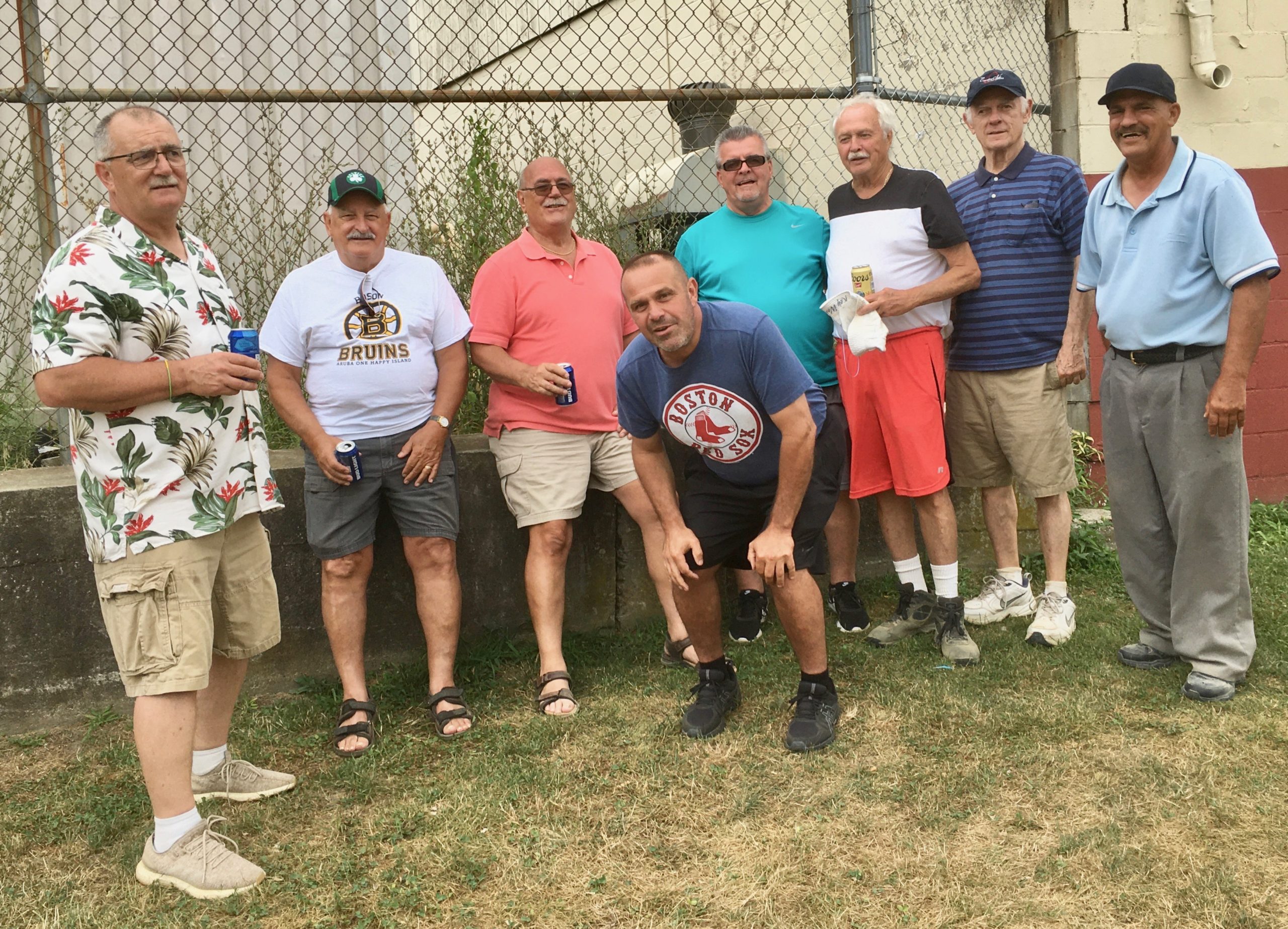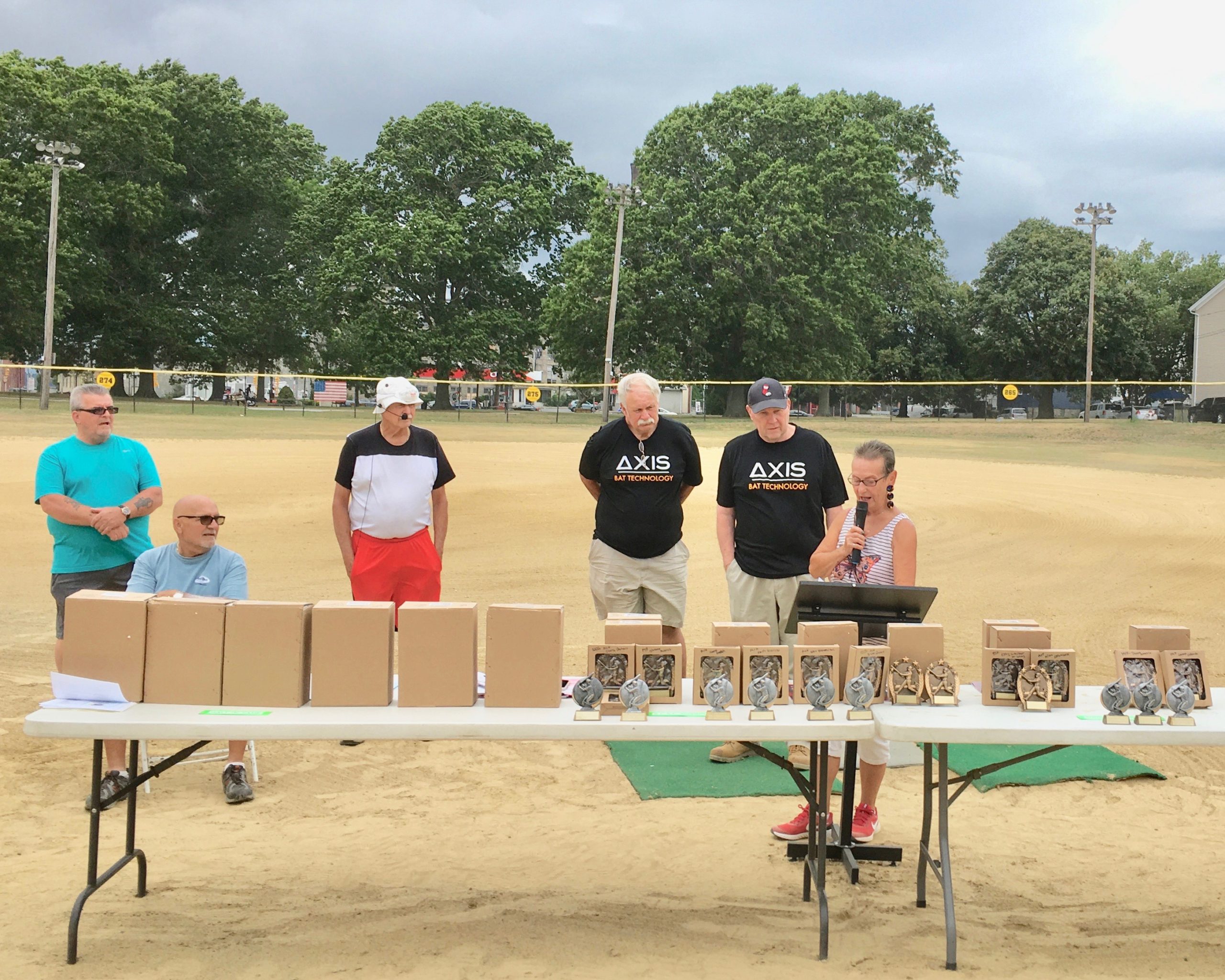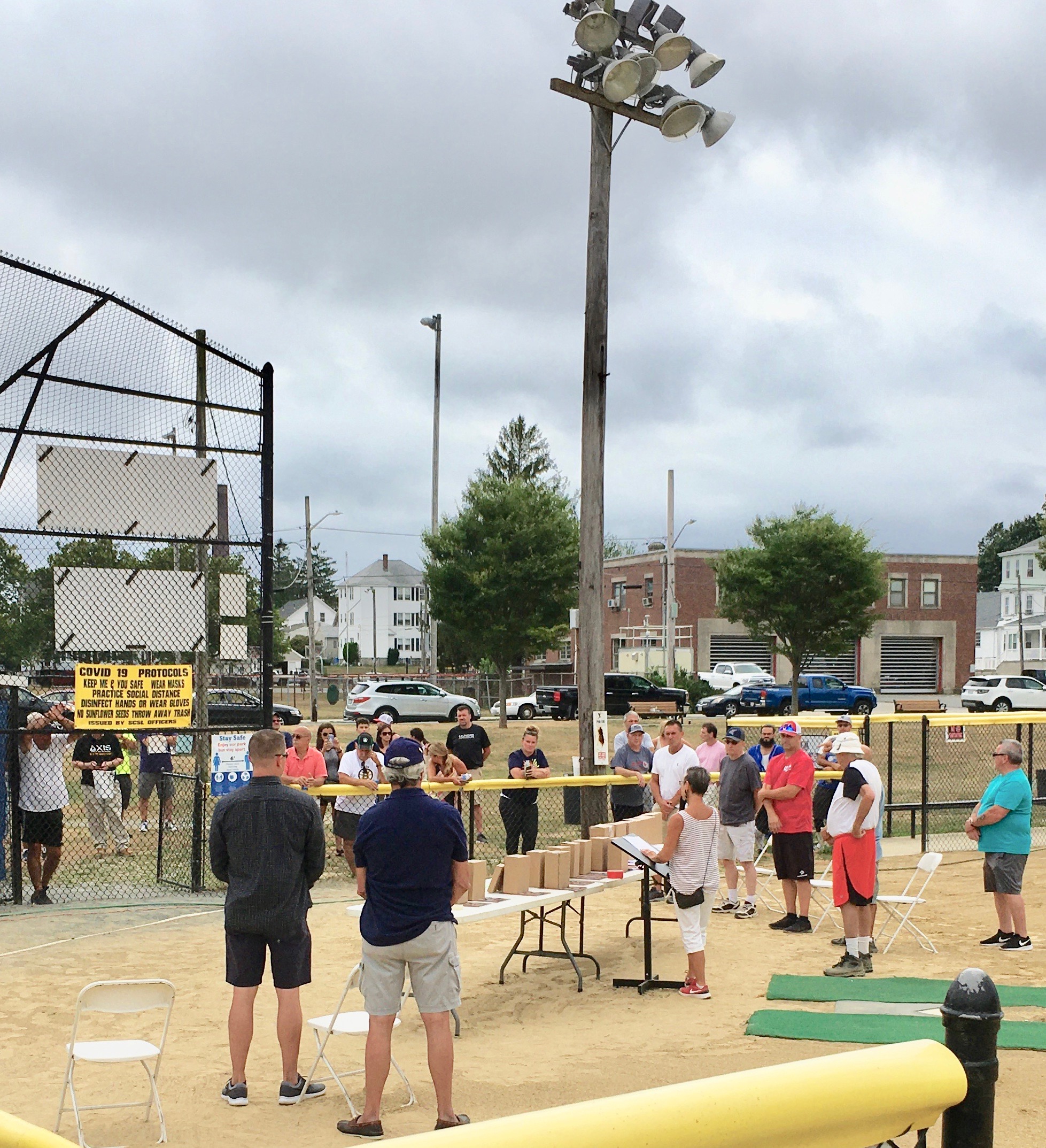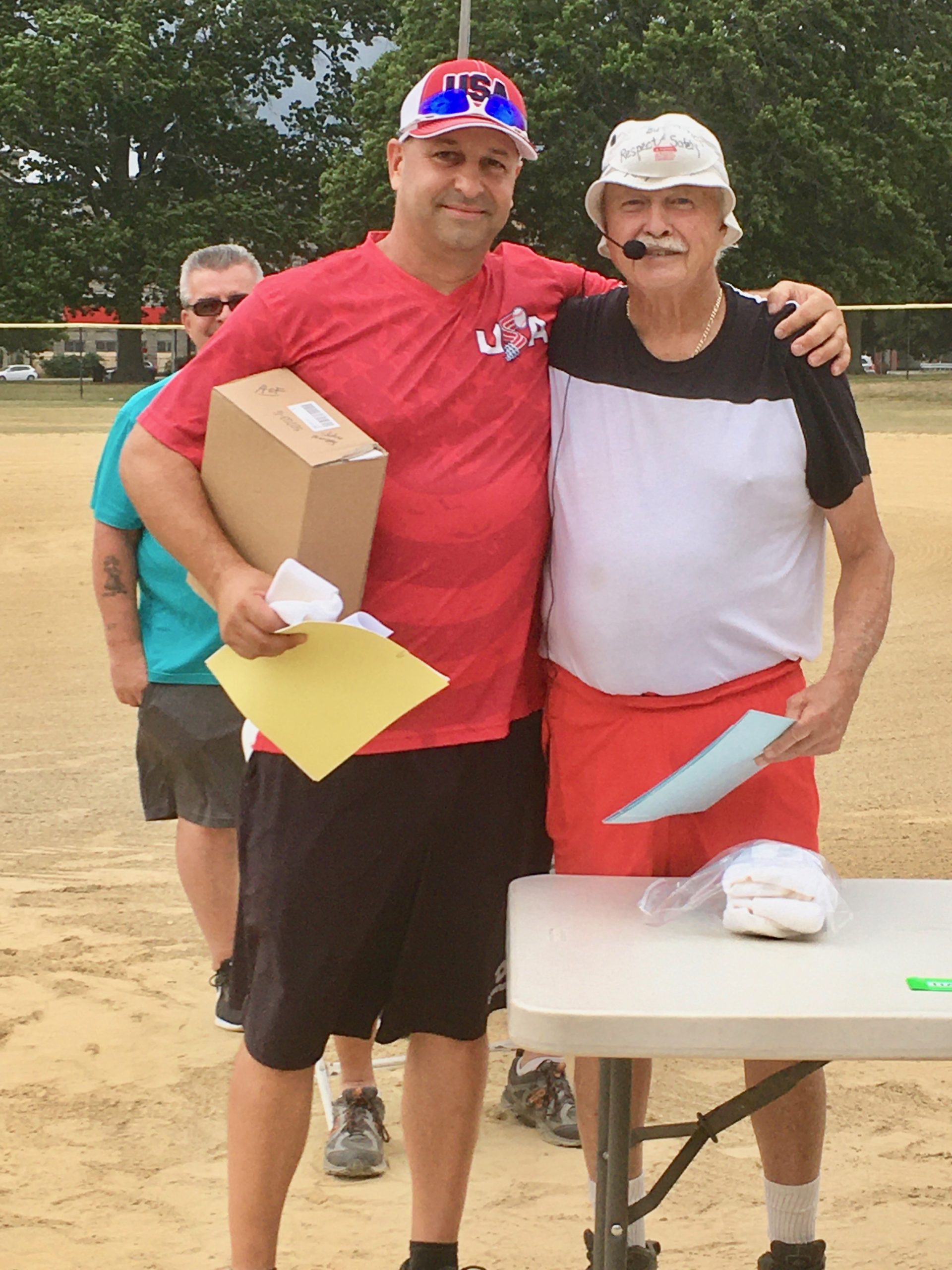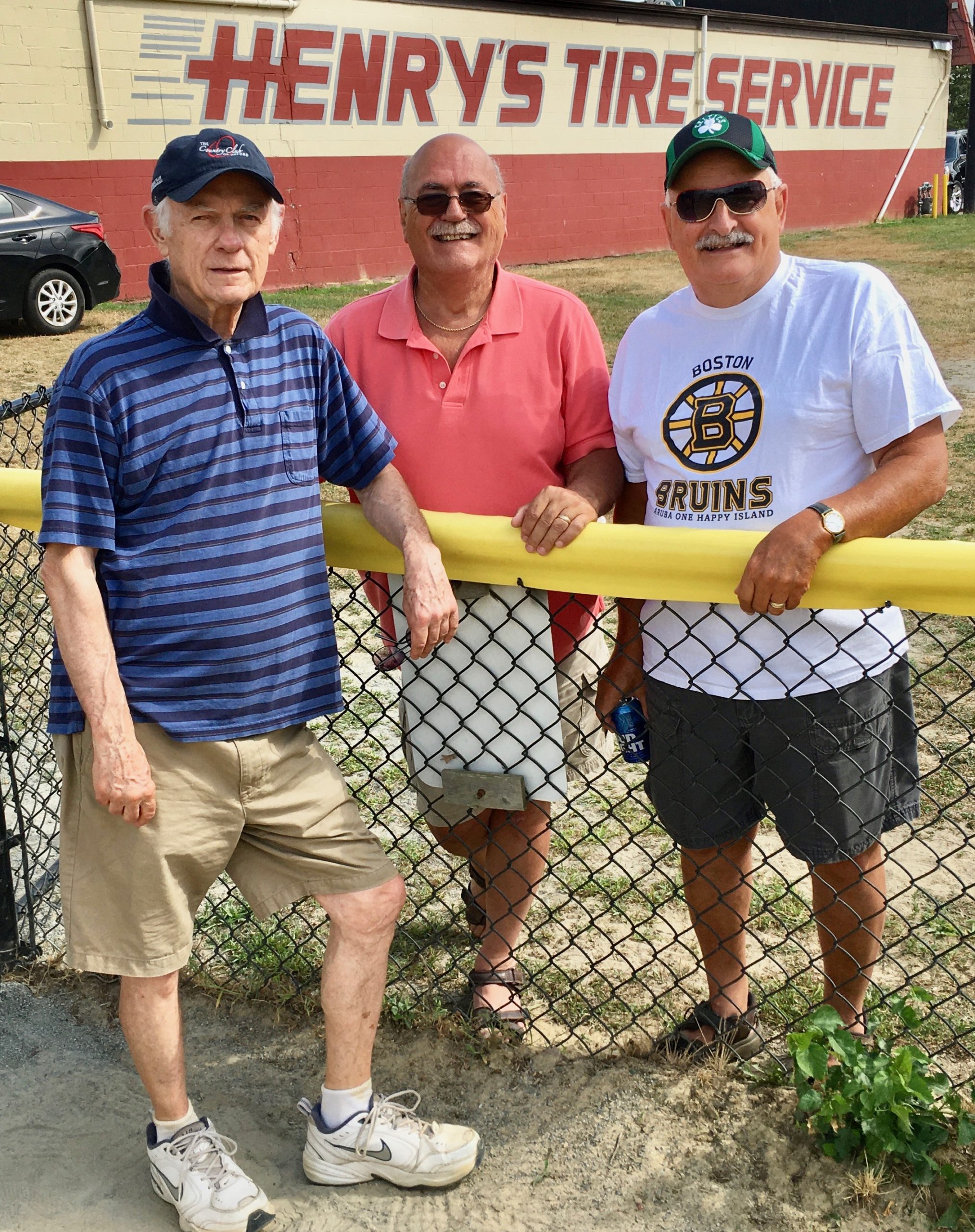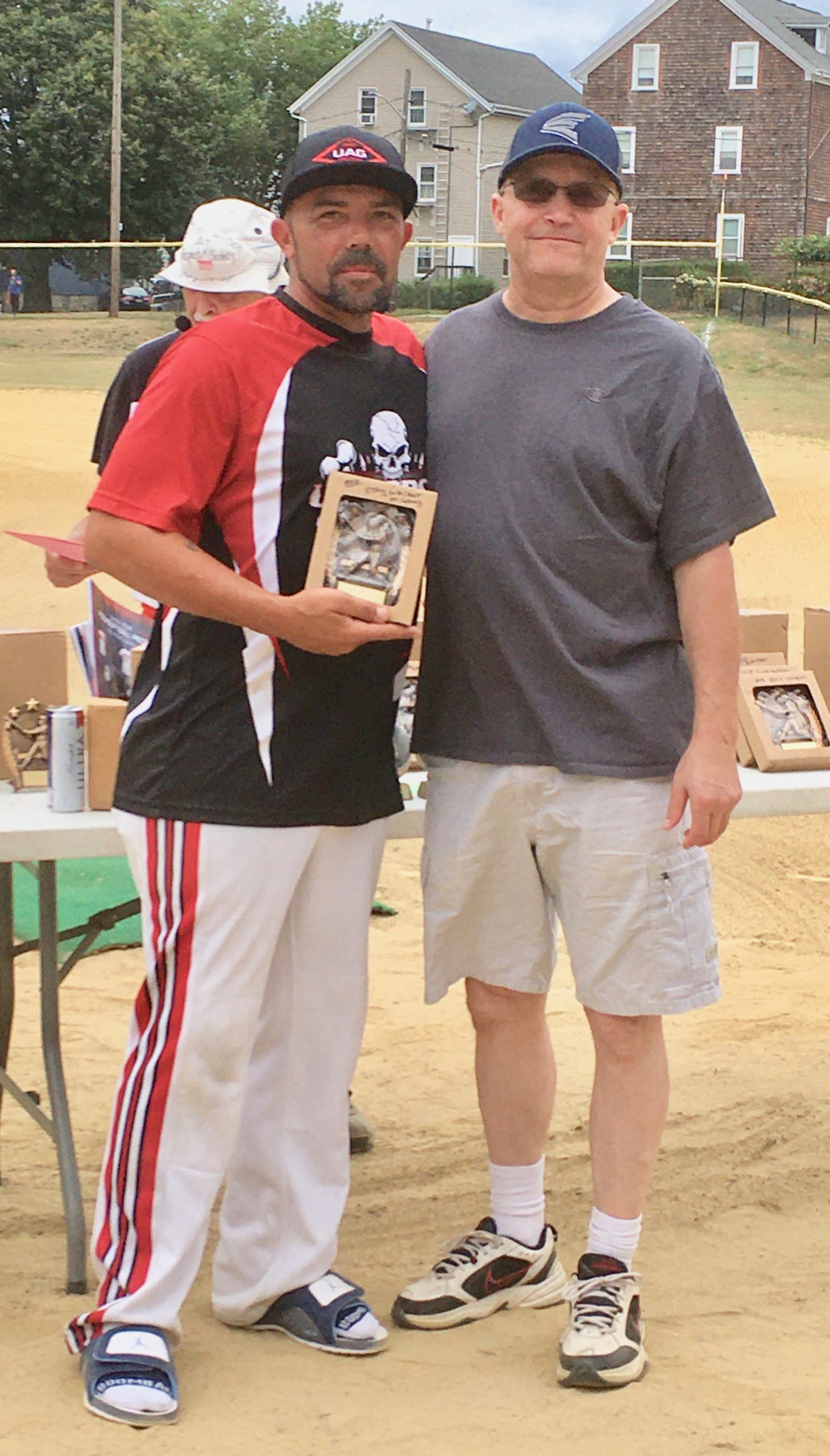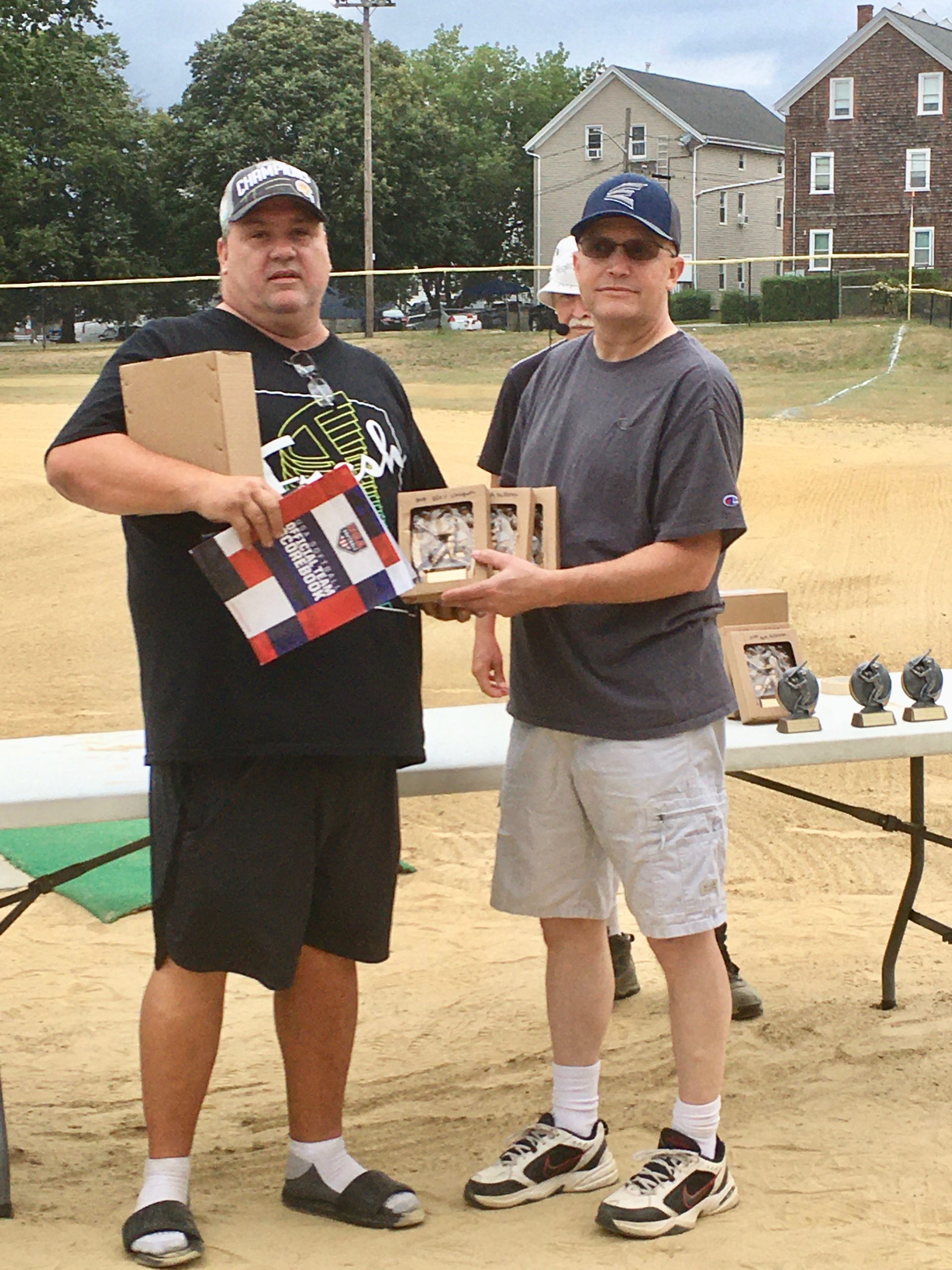 SCSL 2019 HALL OF FAME INDUCTEES. AN HONOR WELL DESERVED.
TOM MARCOUX , DAVE OLIVEIRA, ,JOE RICARDO, RYAN"MOOSE" FRAZIER,
KERRI "RODRIGUES" BARTIE, DARRELL FINCH,, JERRY POTVIN.
MARCOUX AND POTVIN WERE REPRESENTING
JOHN CORBISHLEY ,WHO WAS INDUCTED
POSTHUMOUSLY.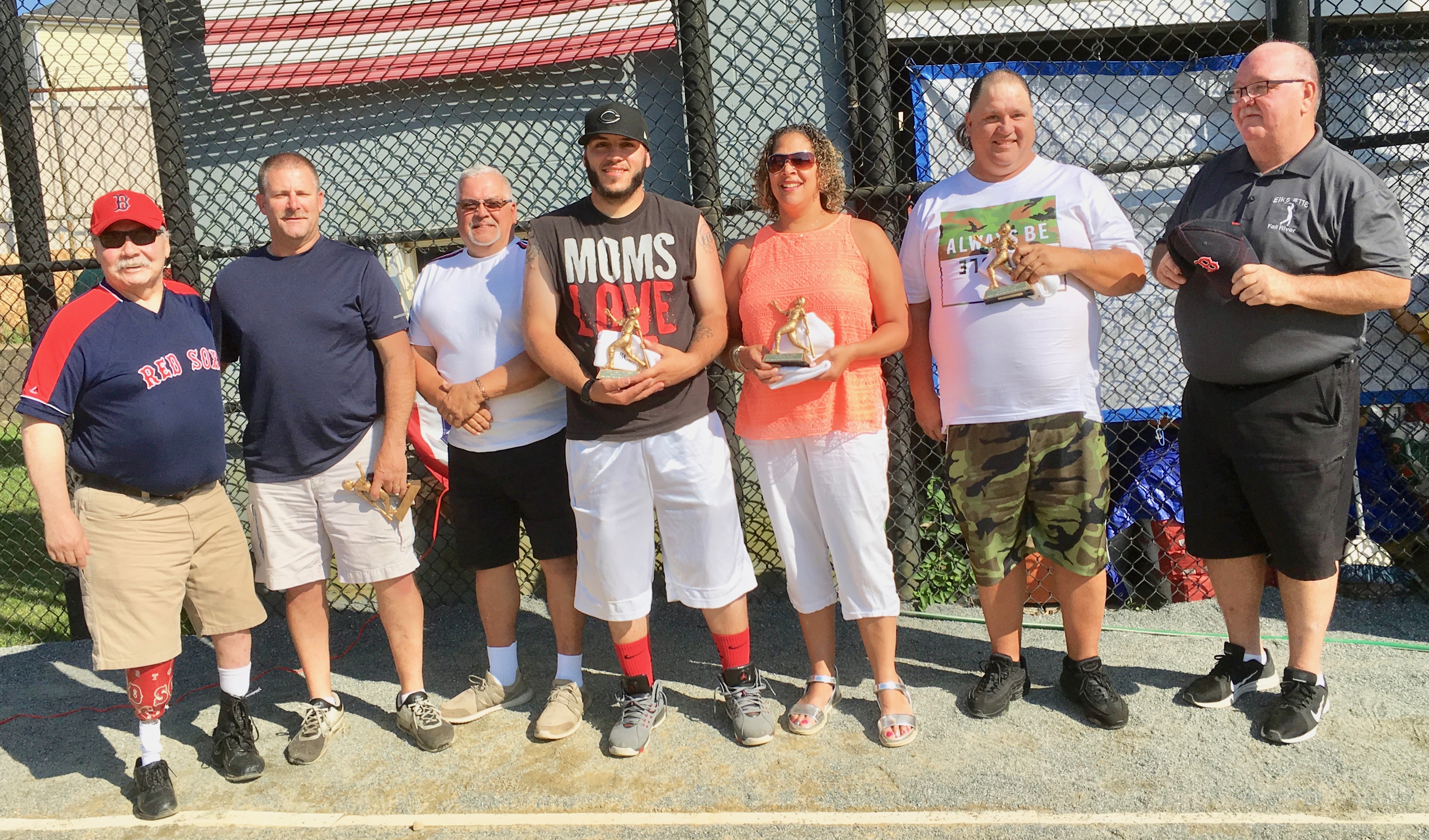 2019 Award Ceremony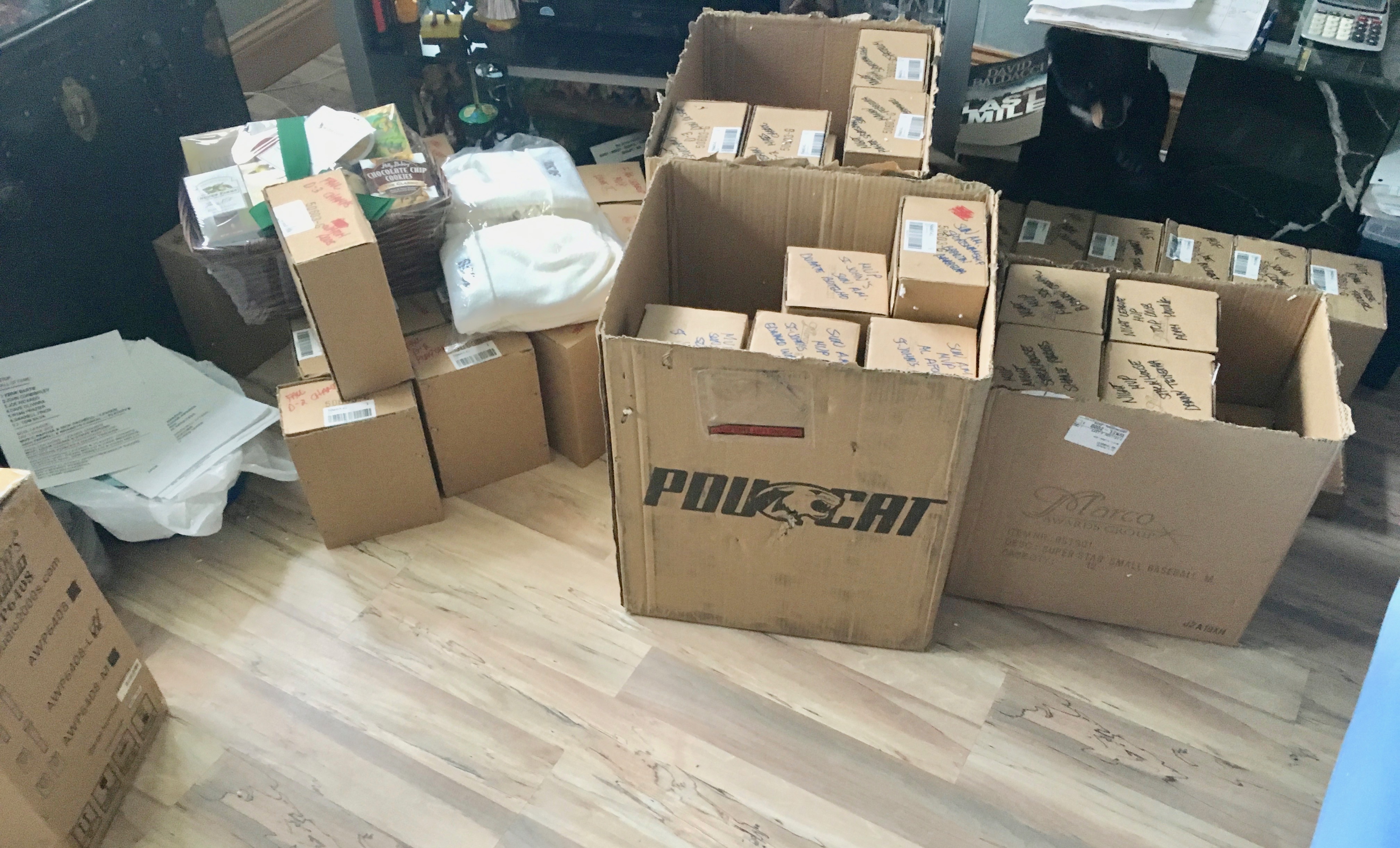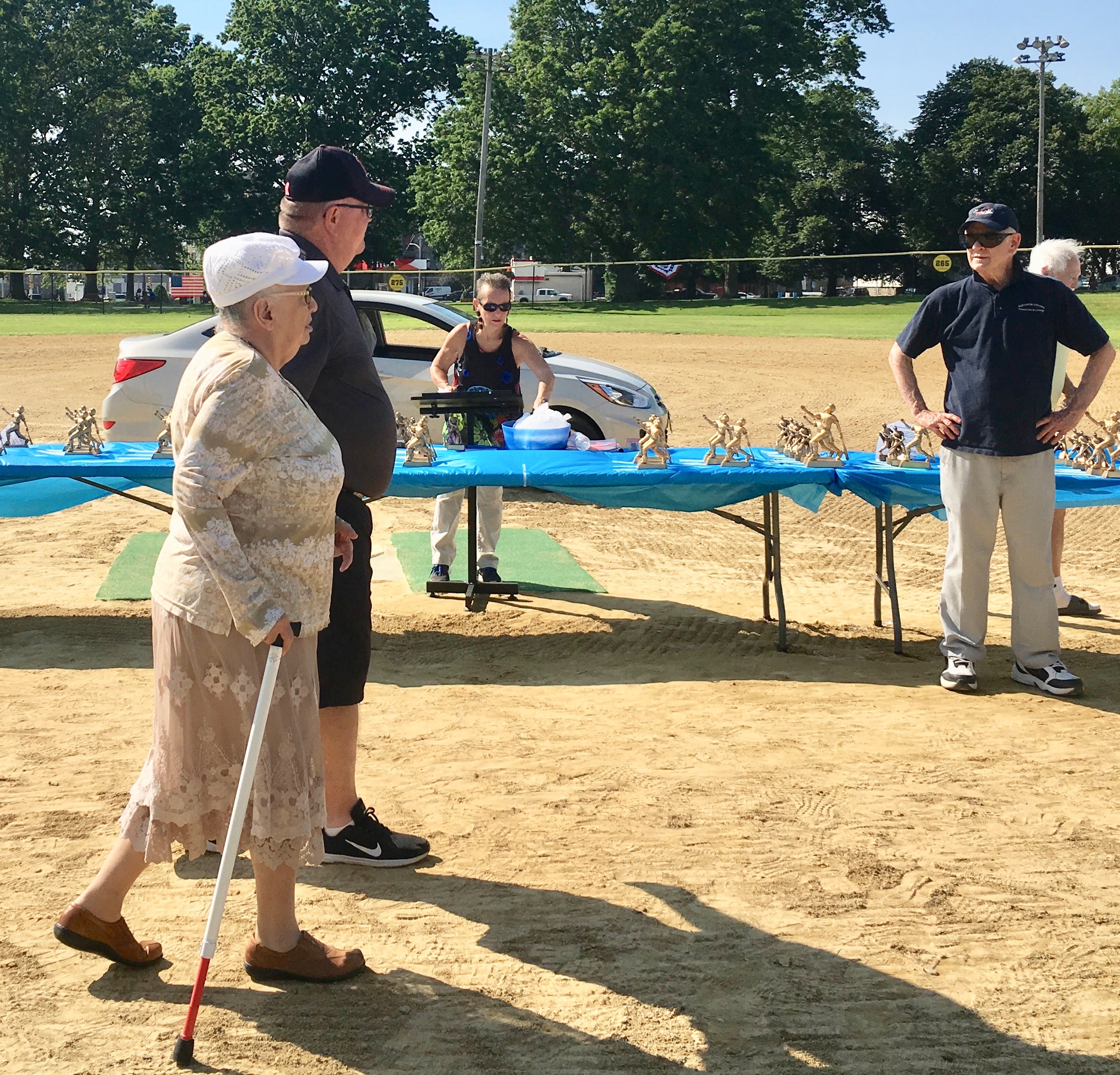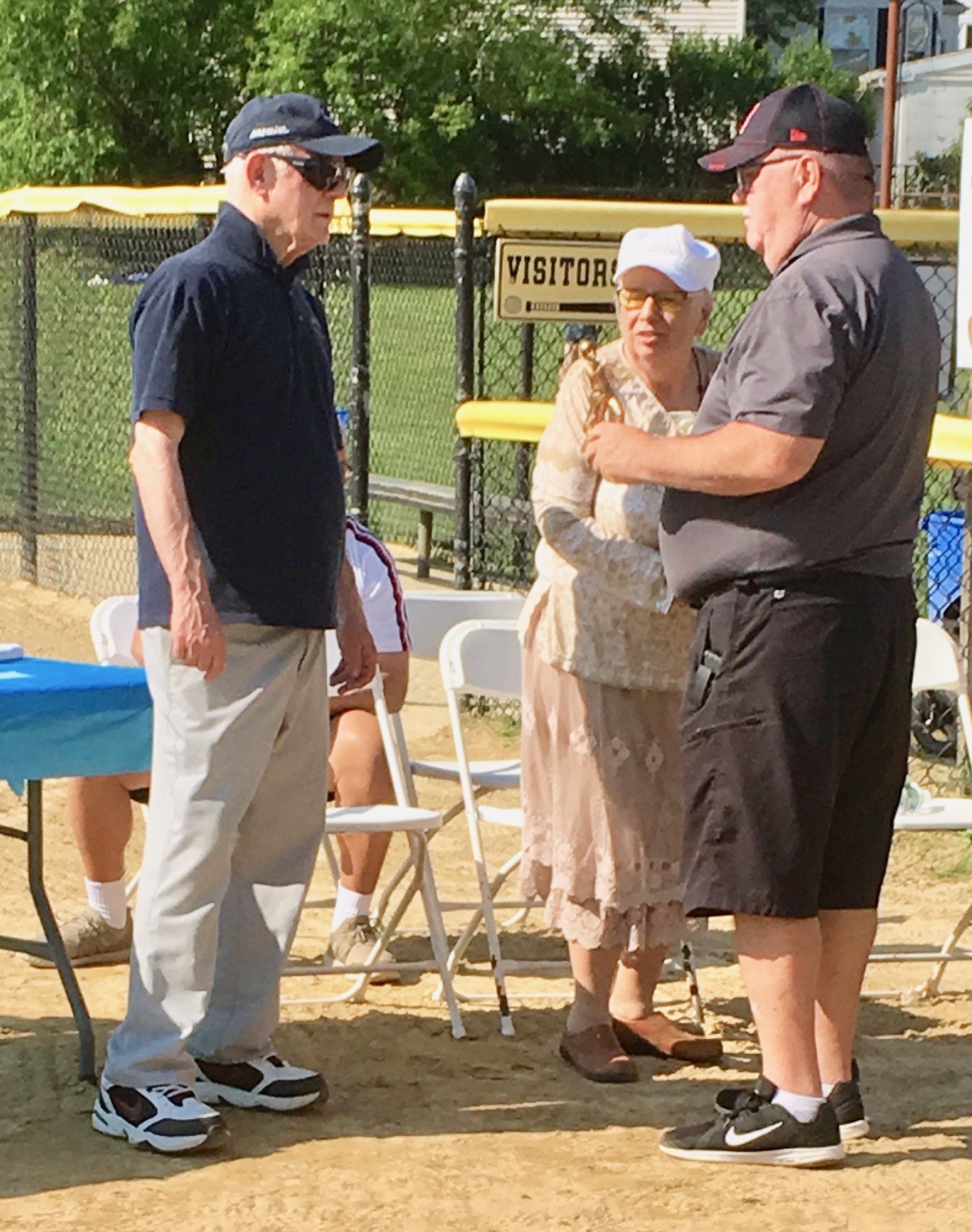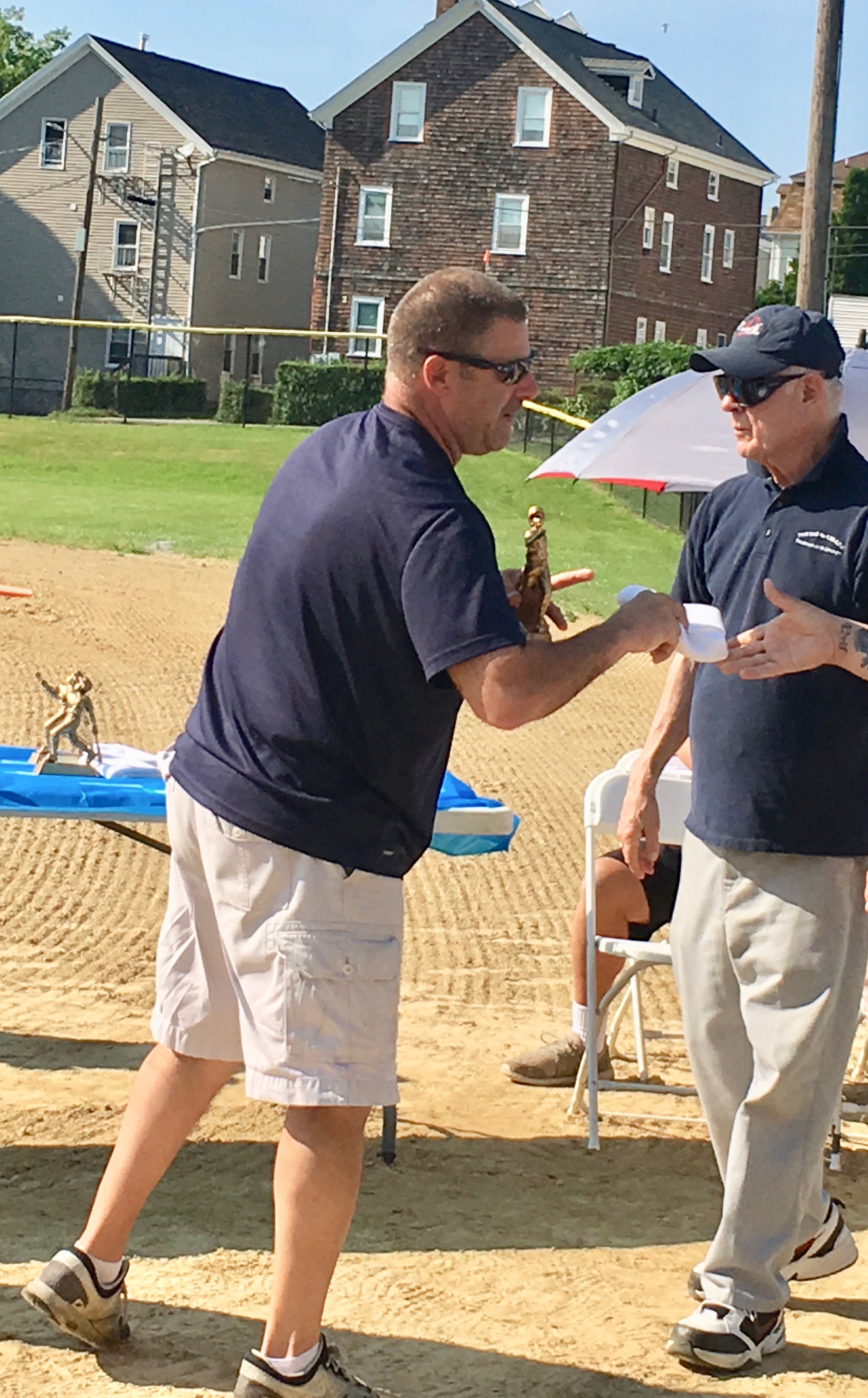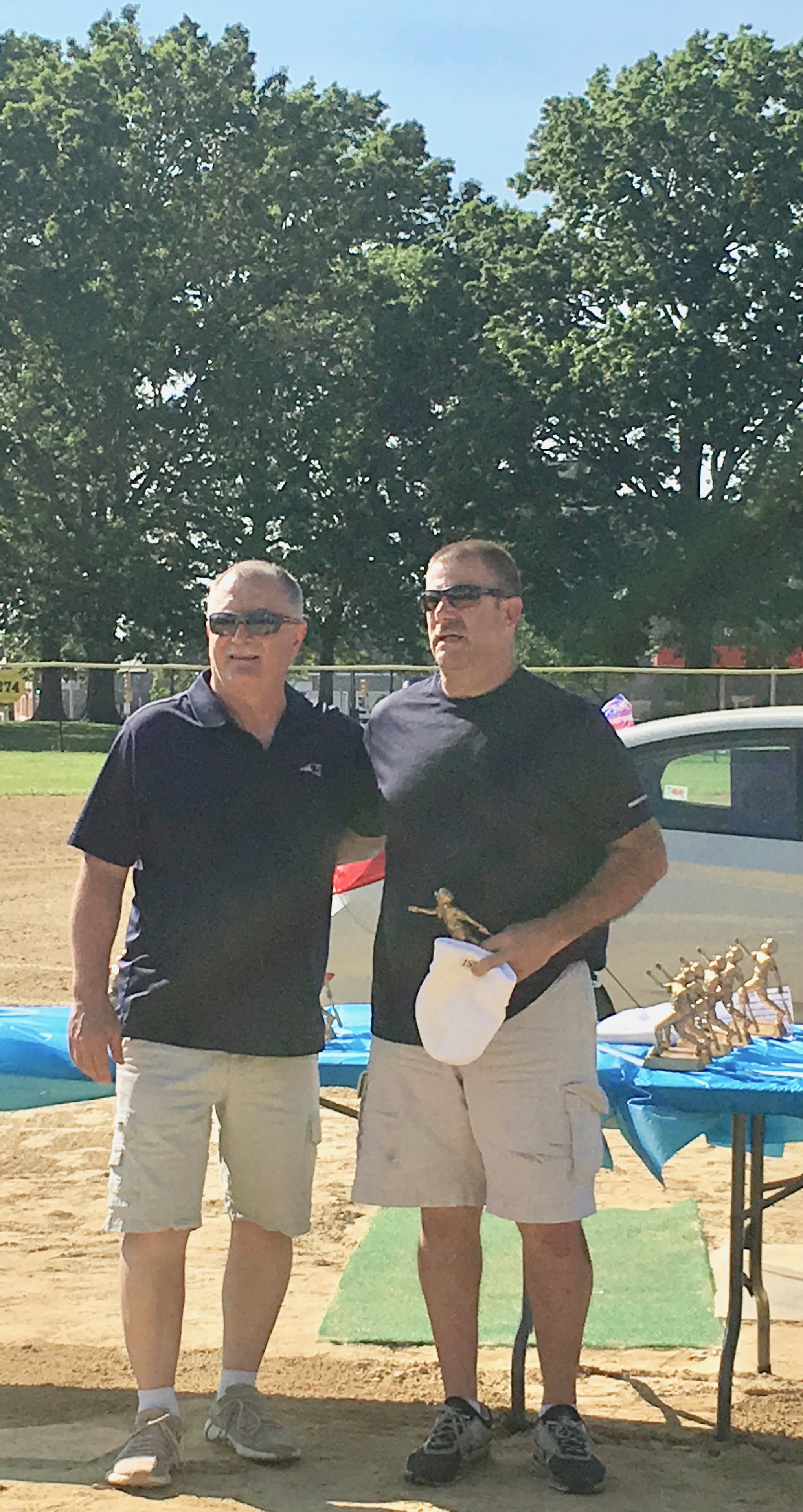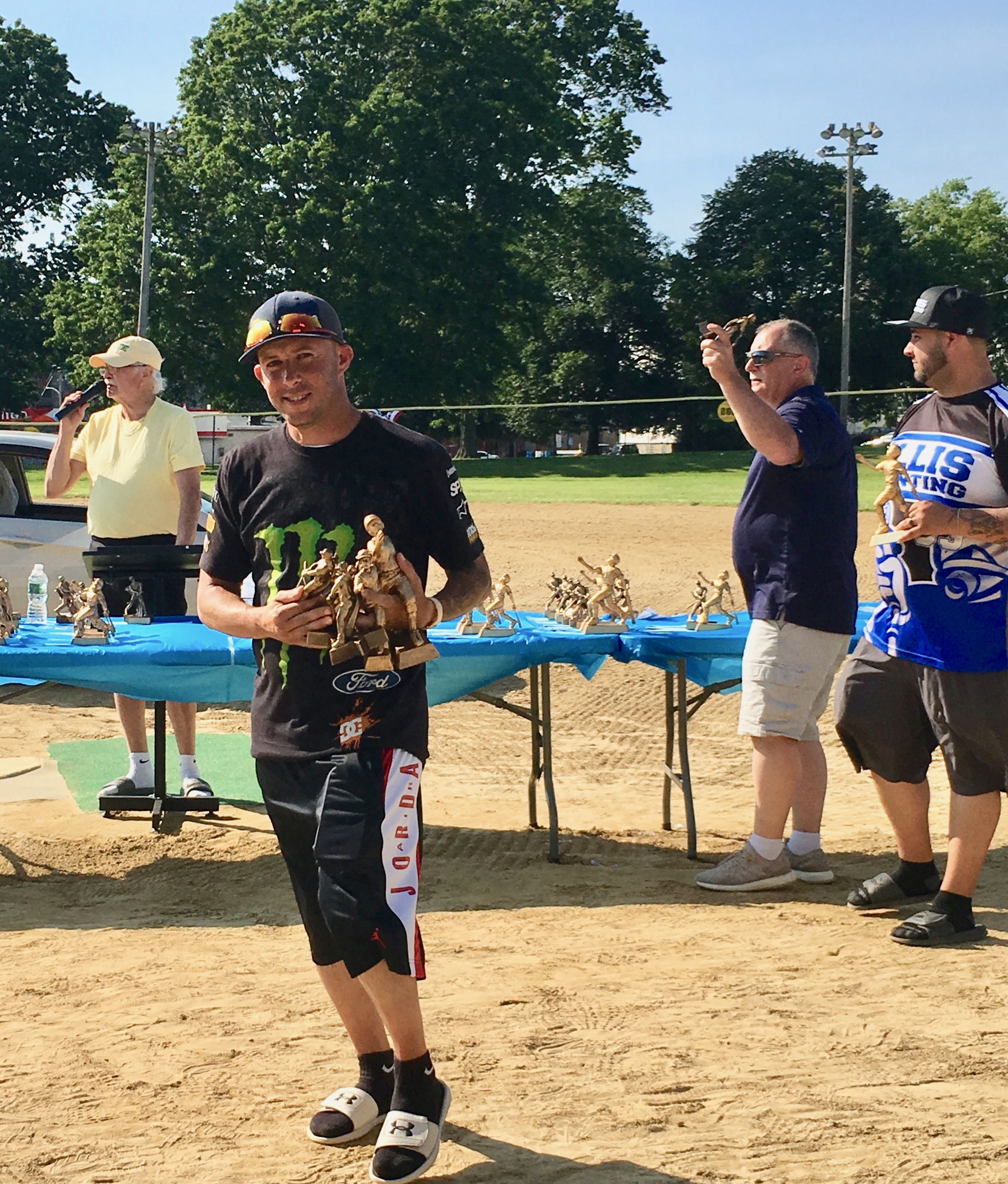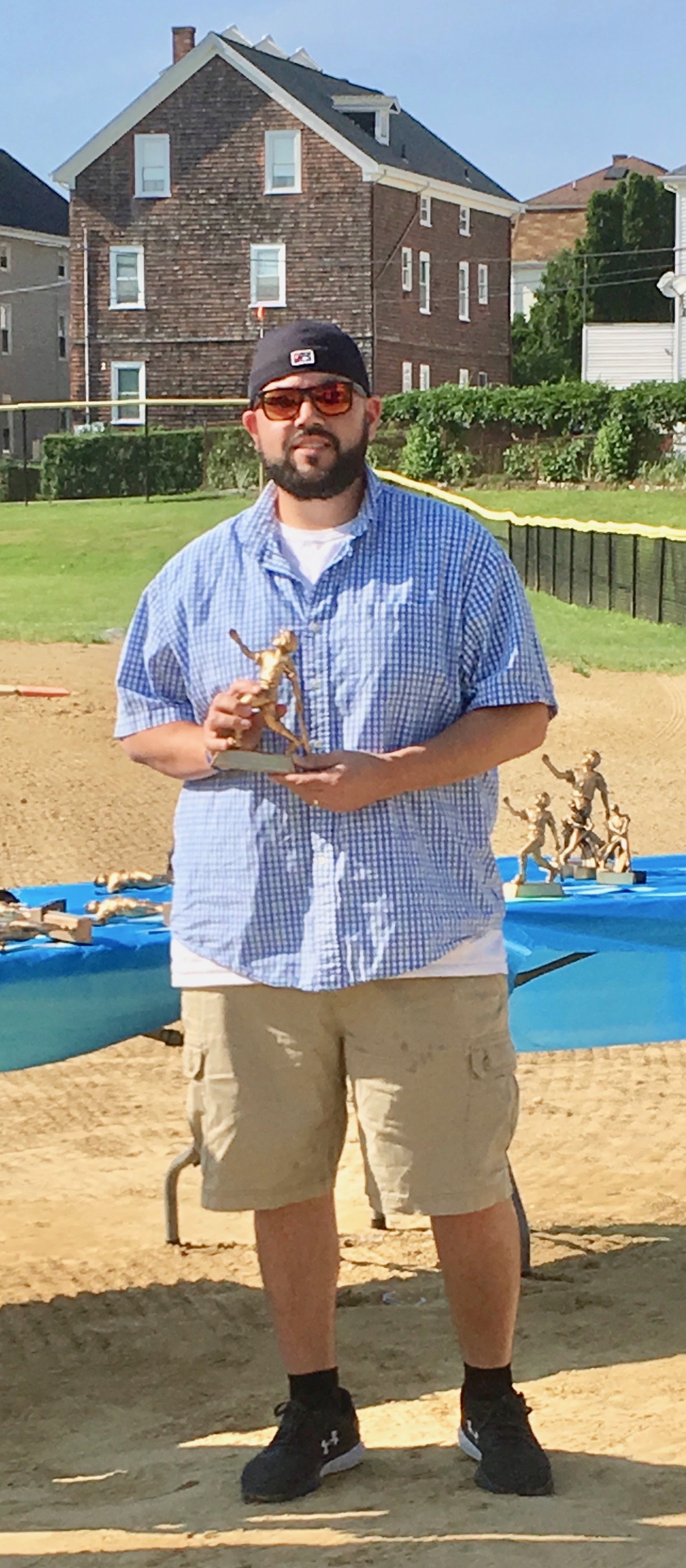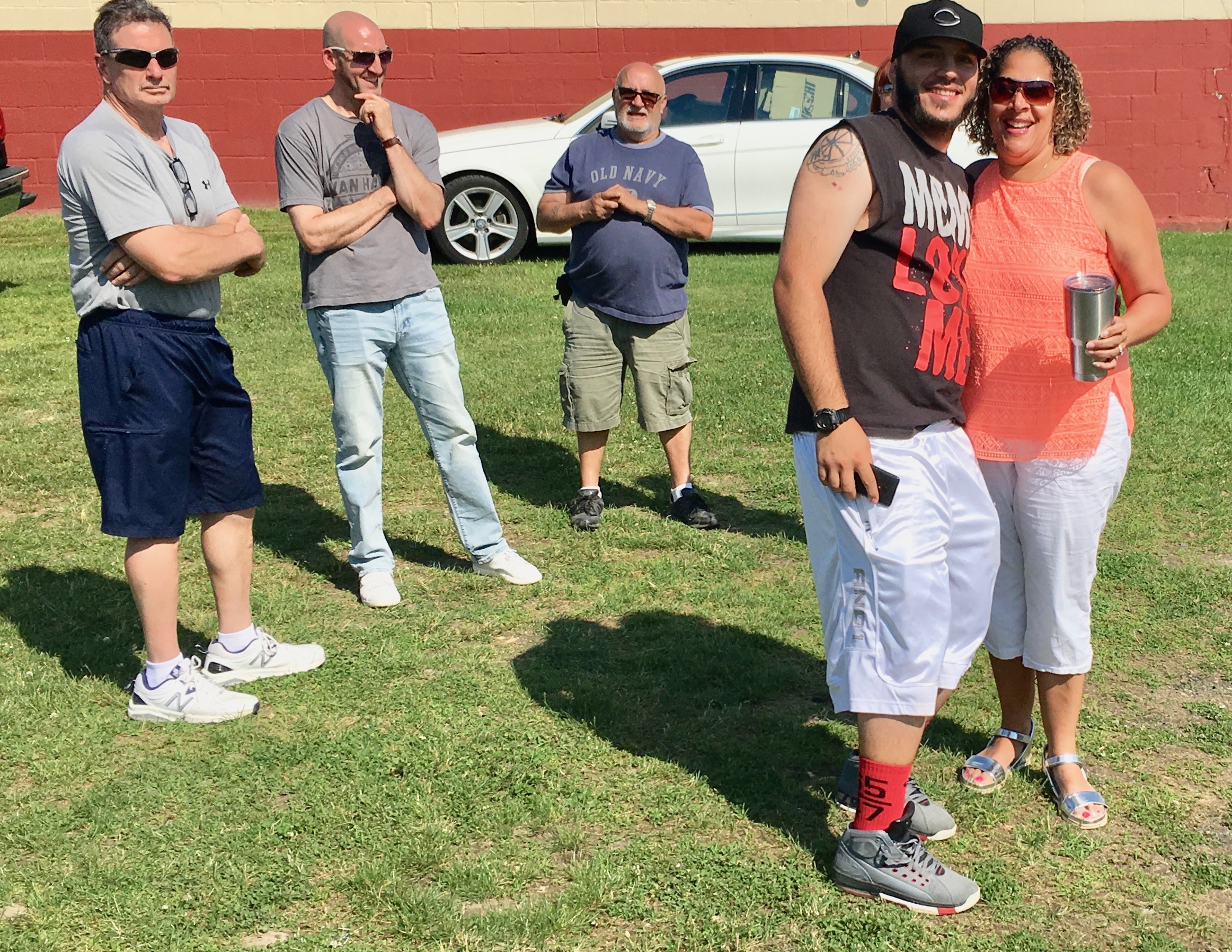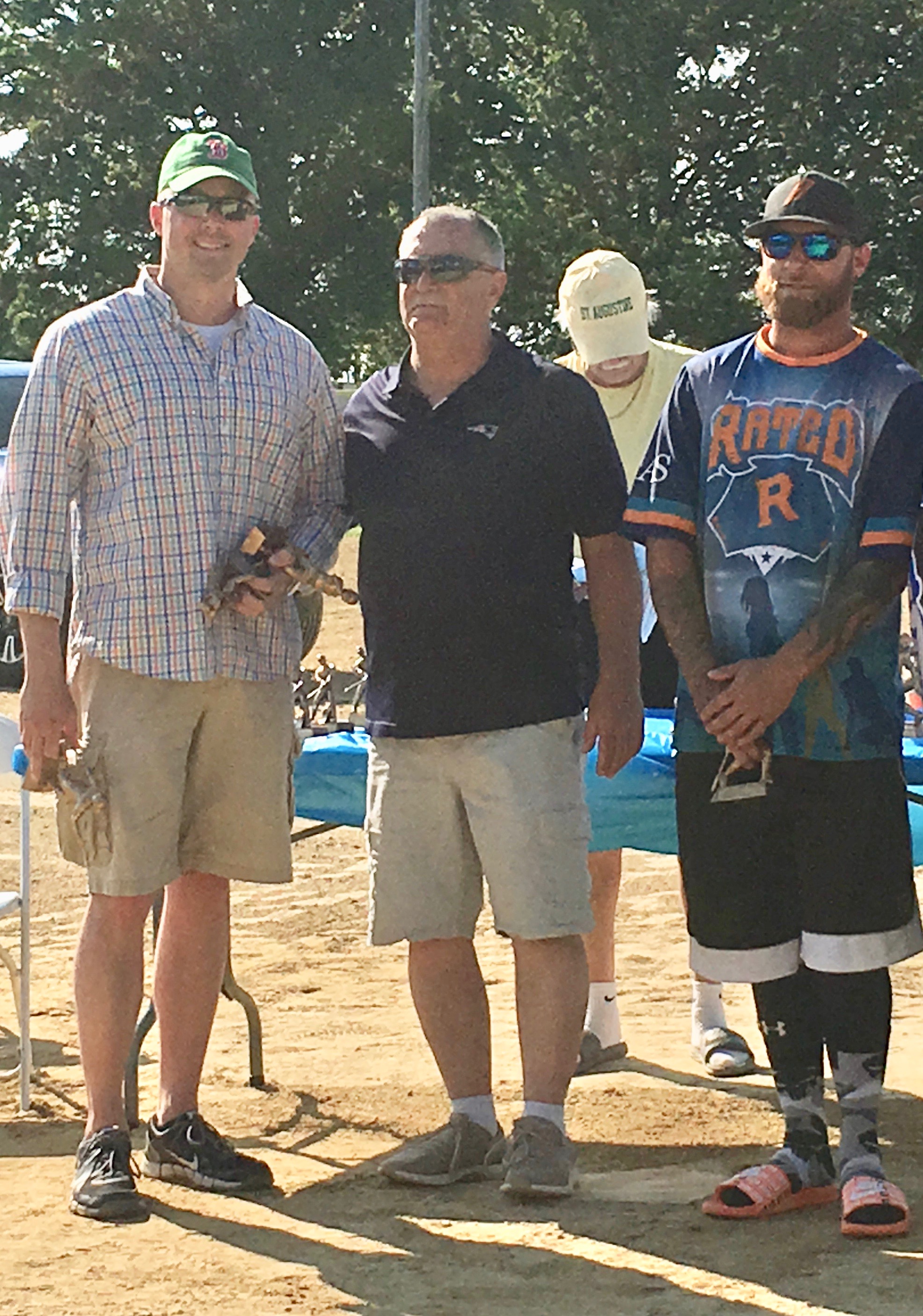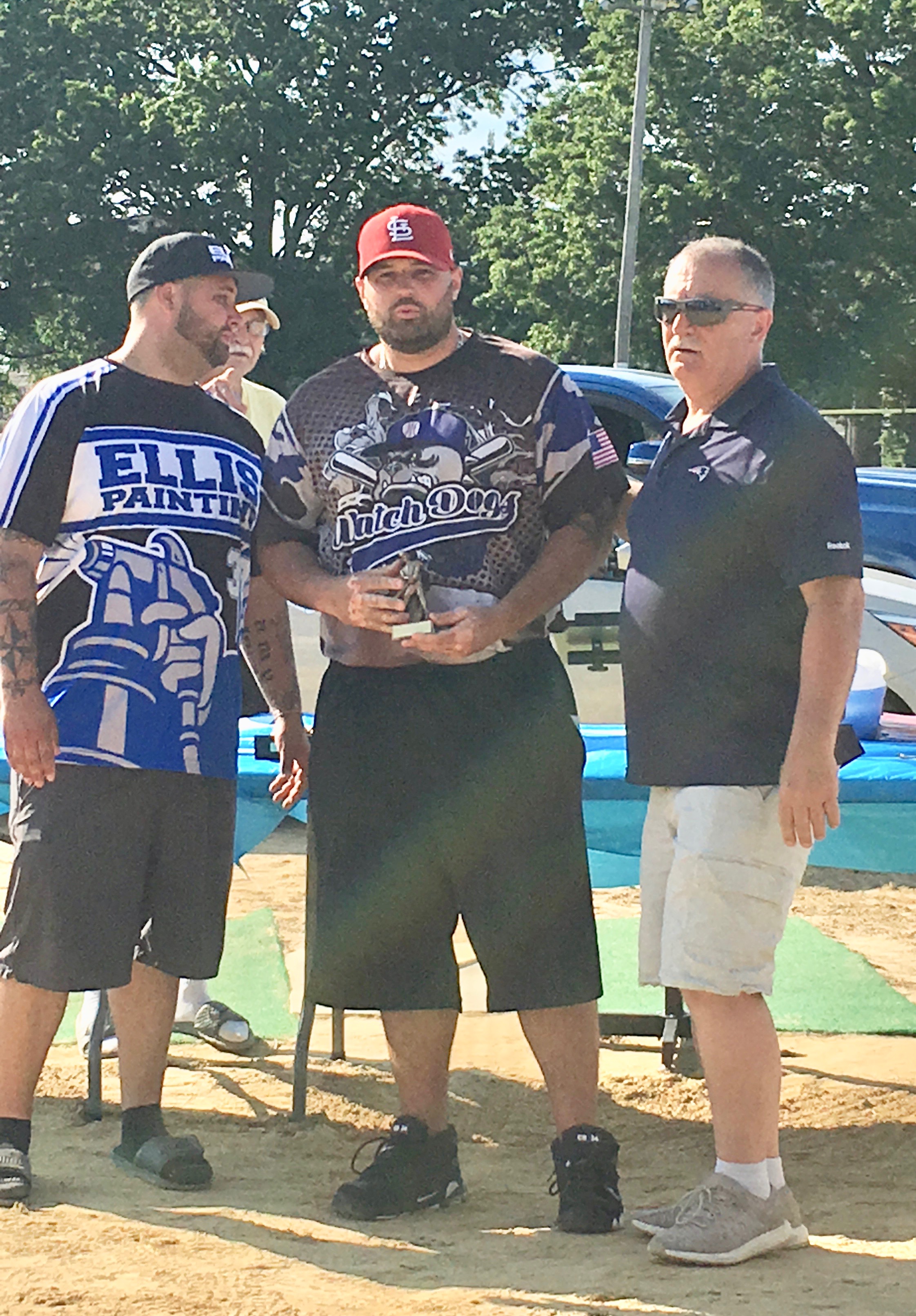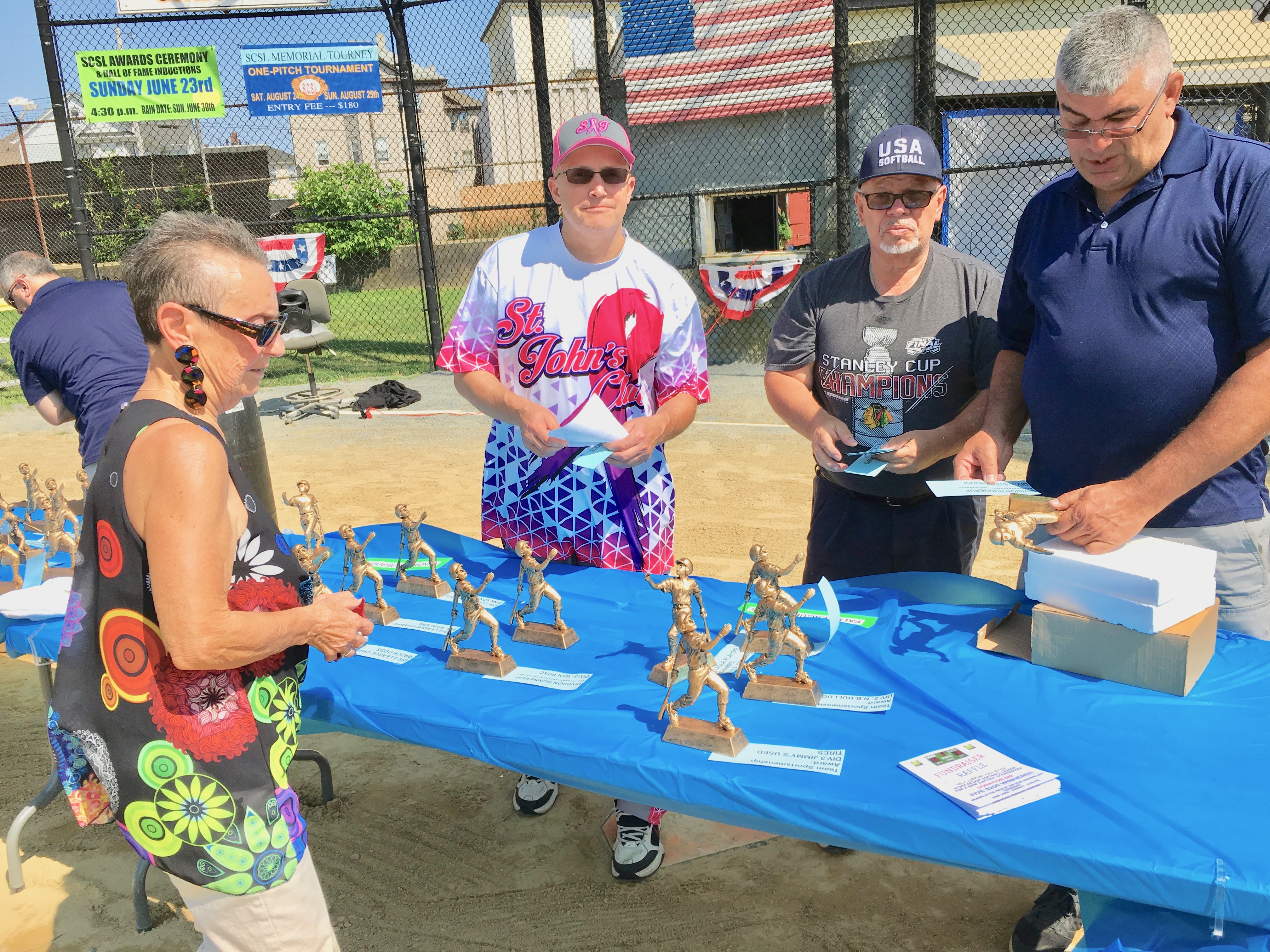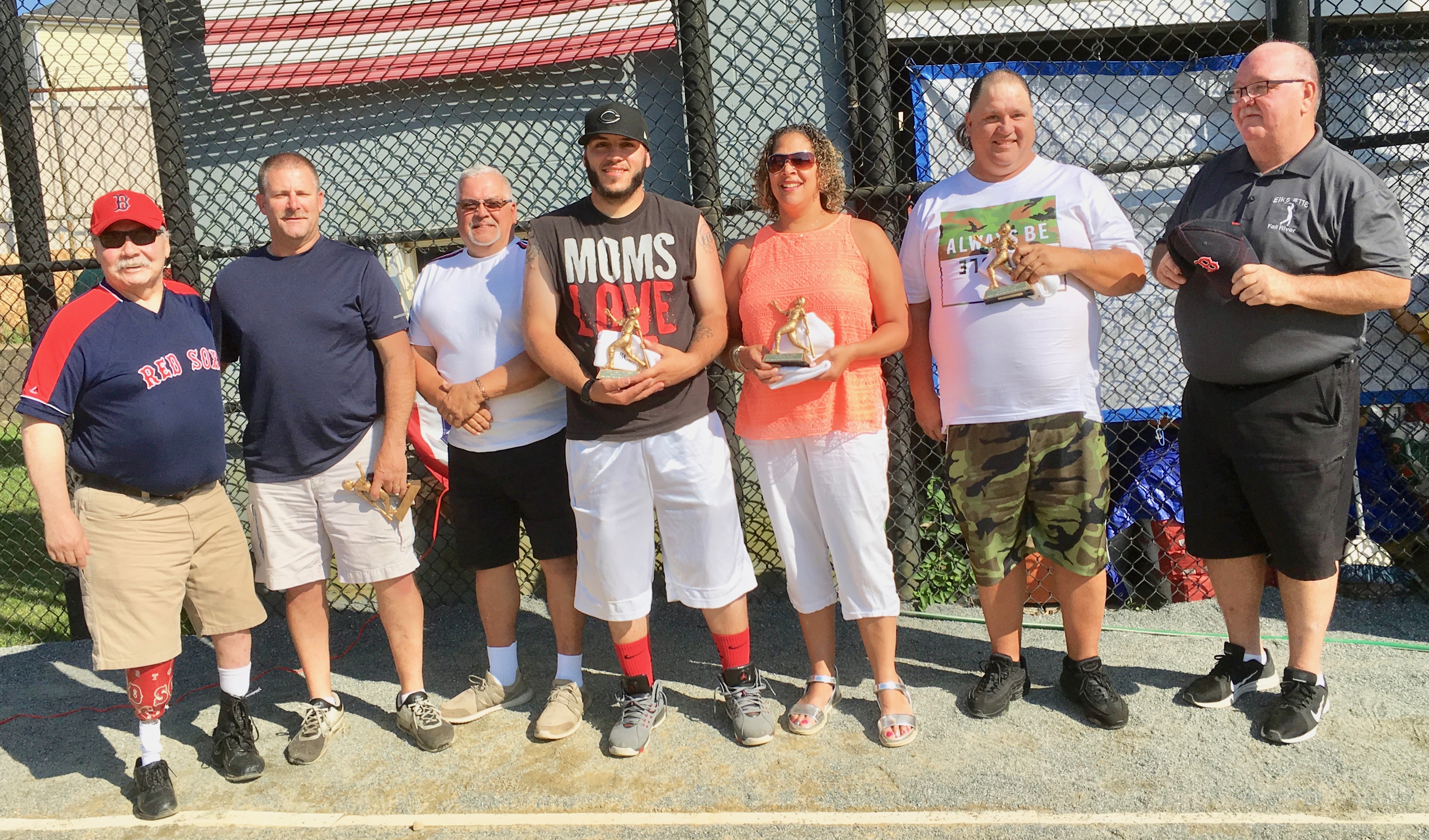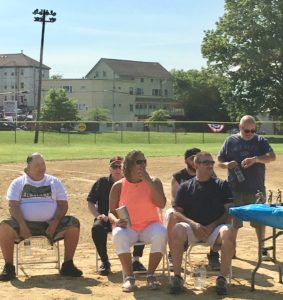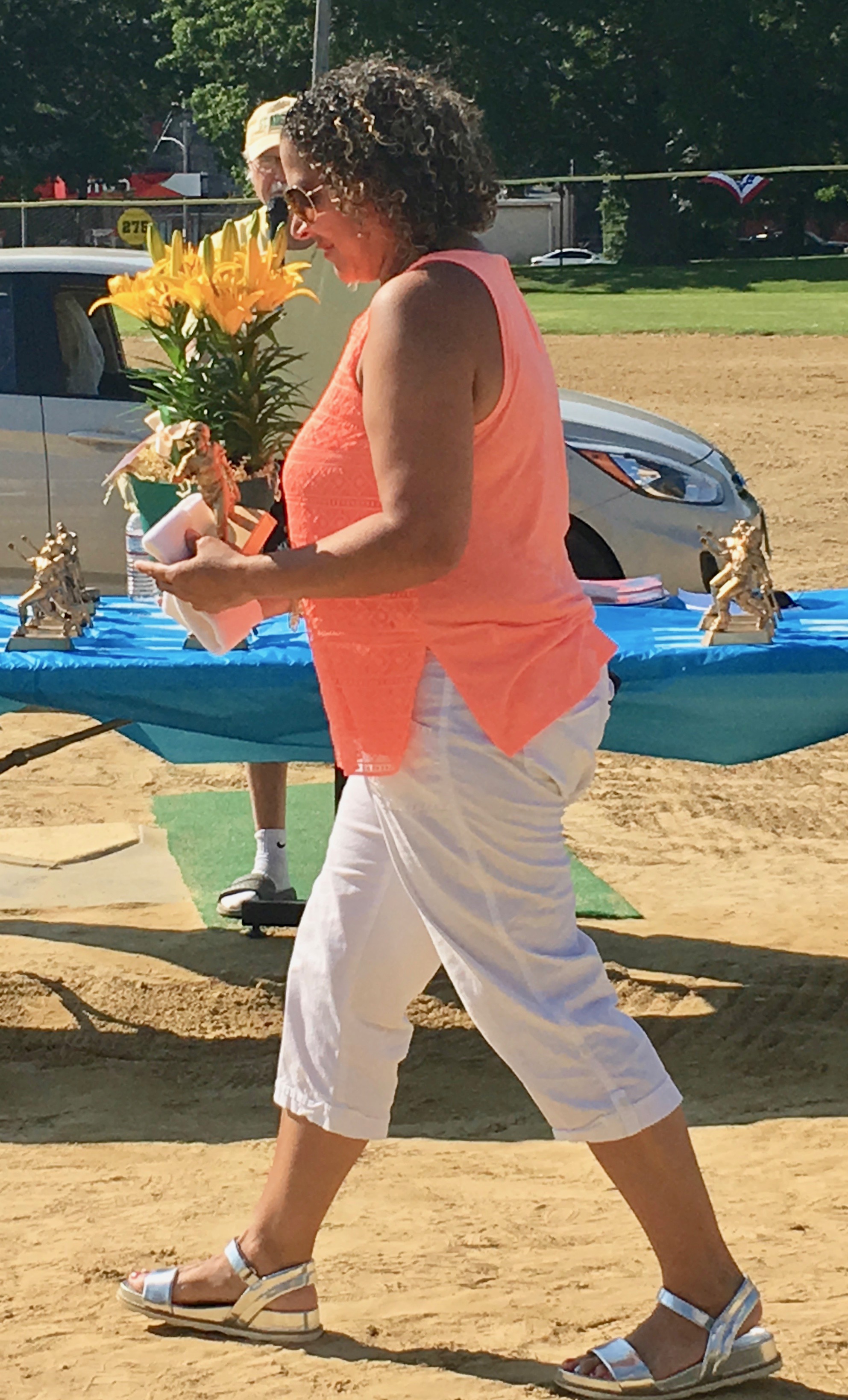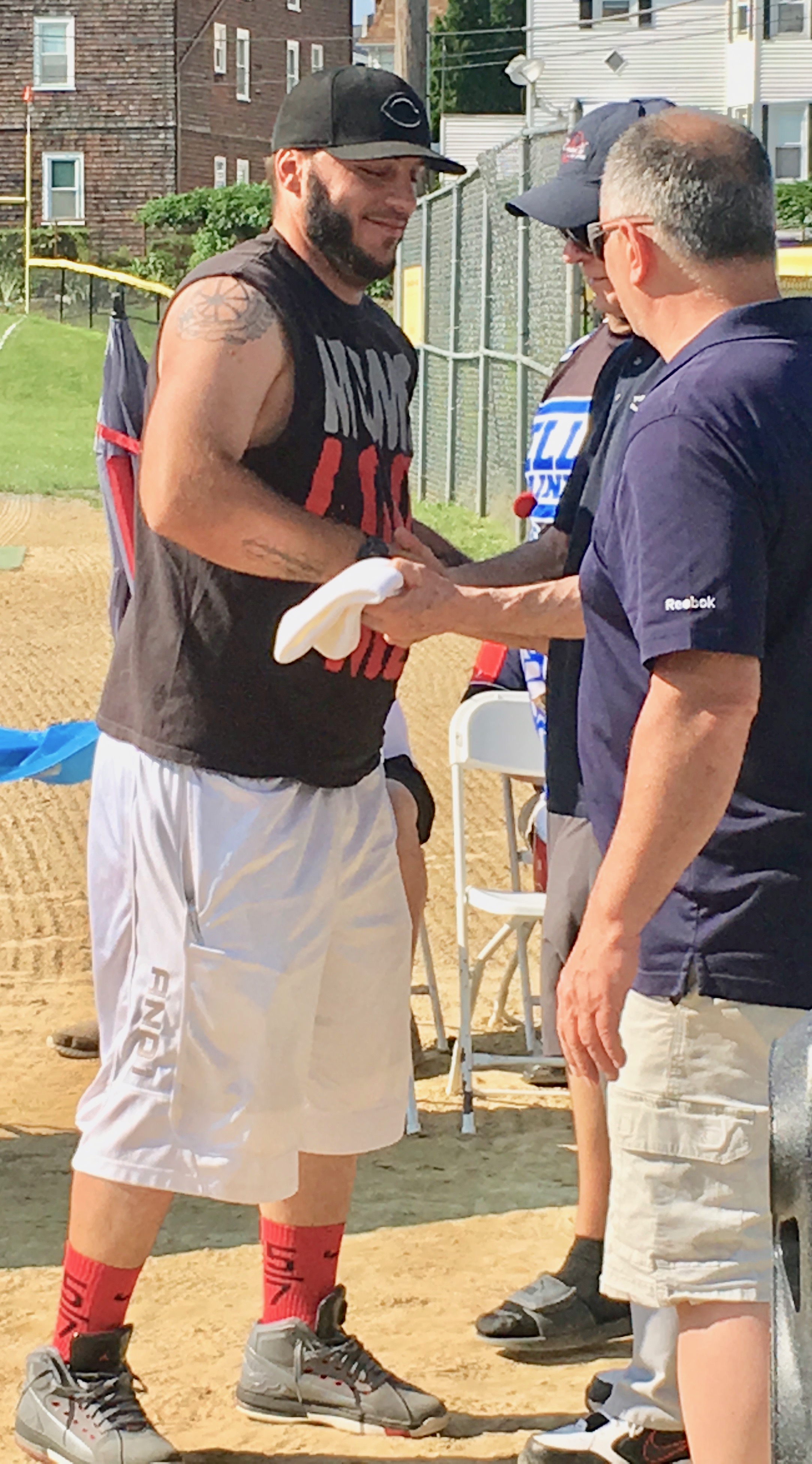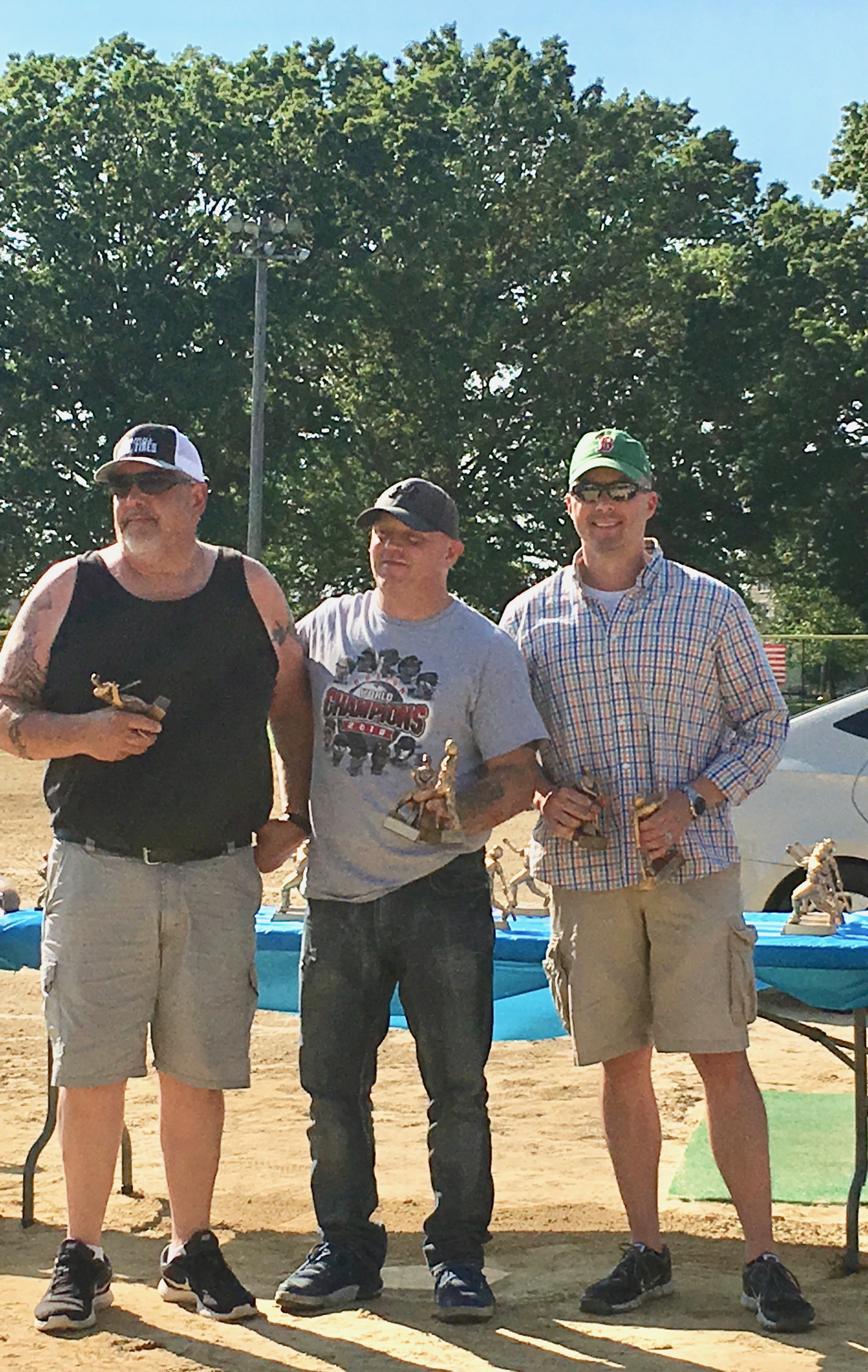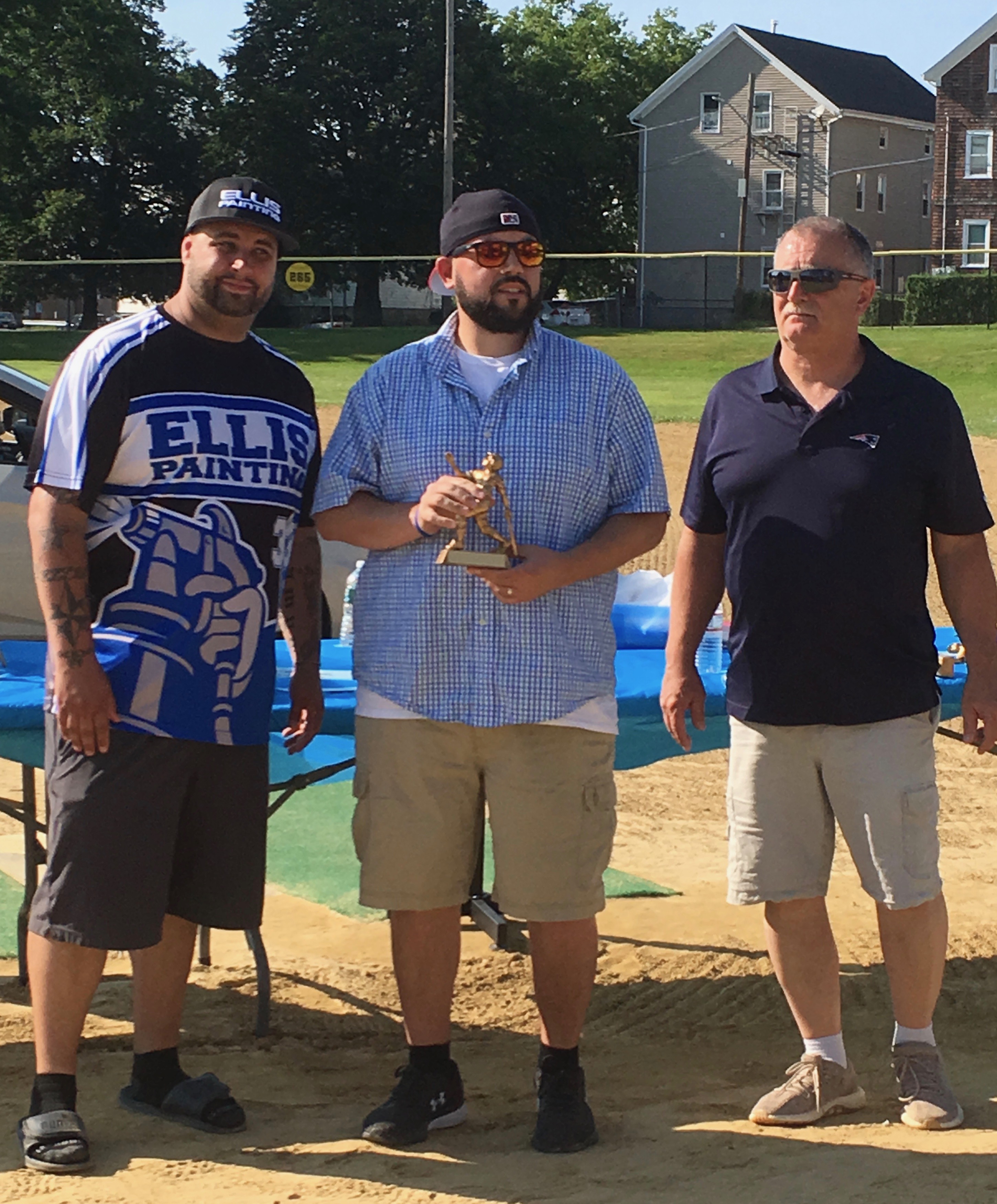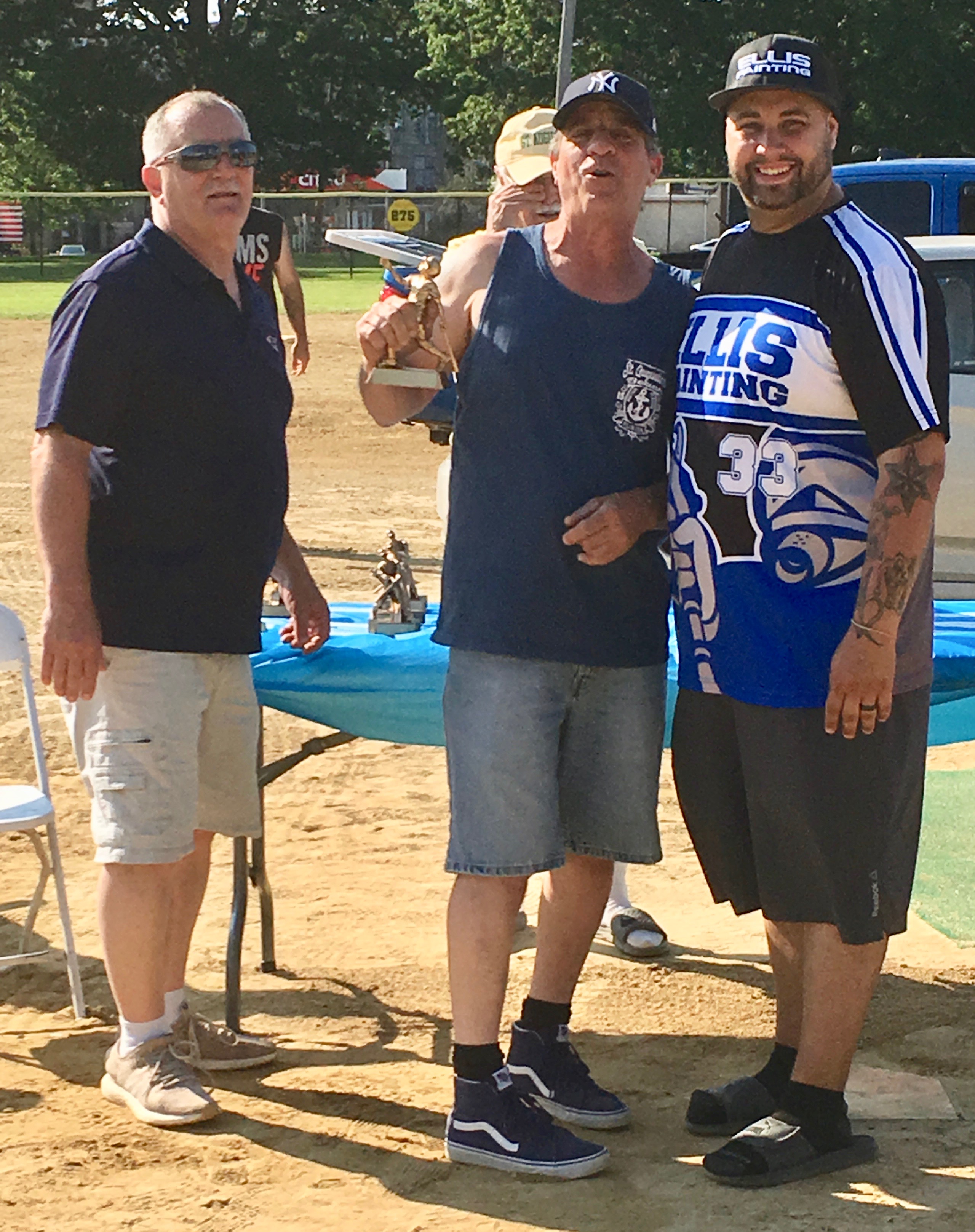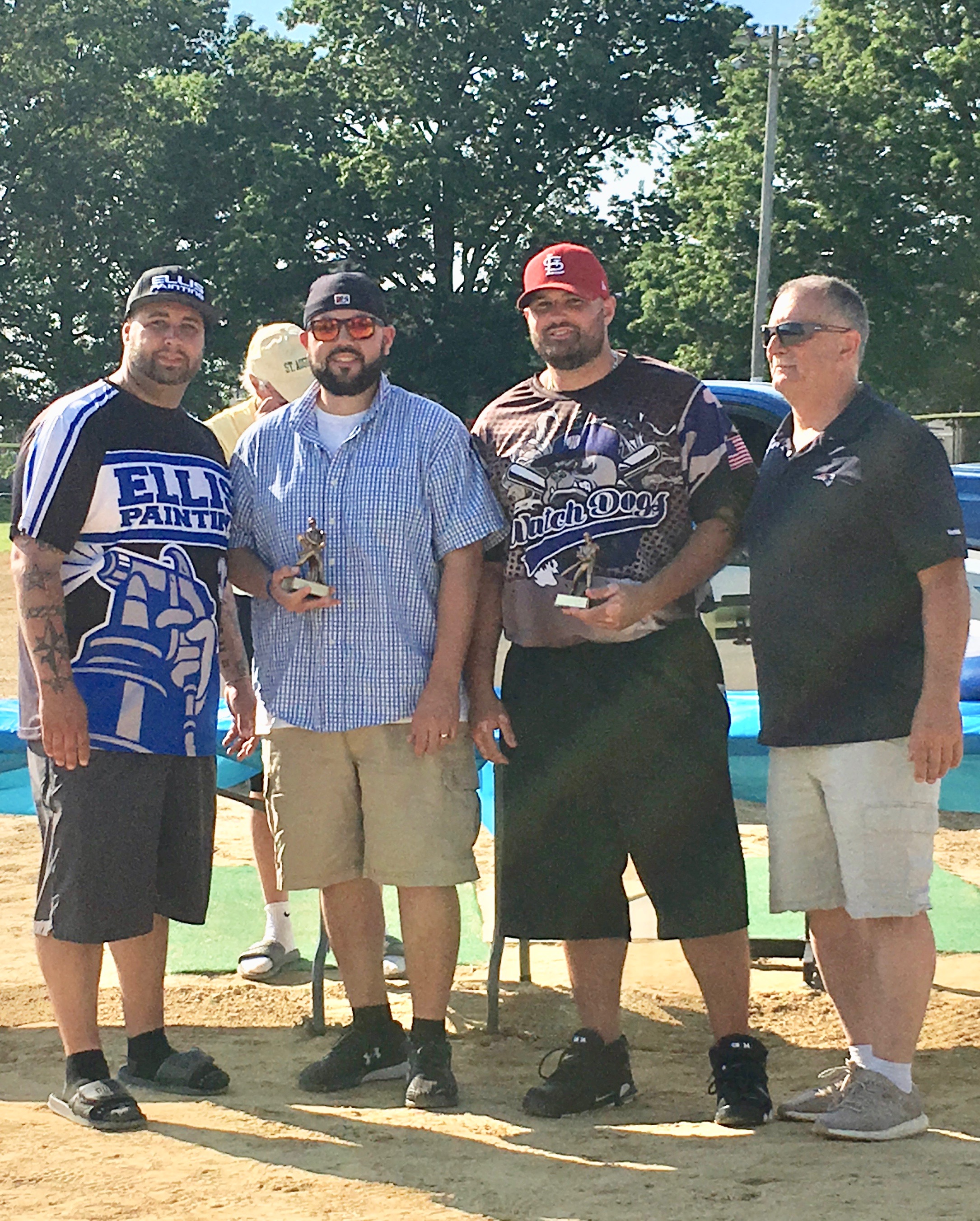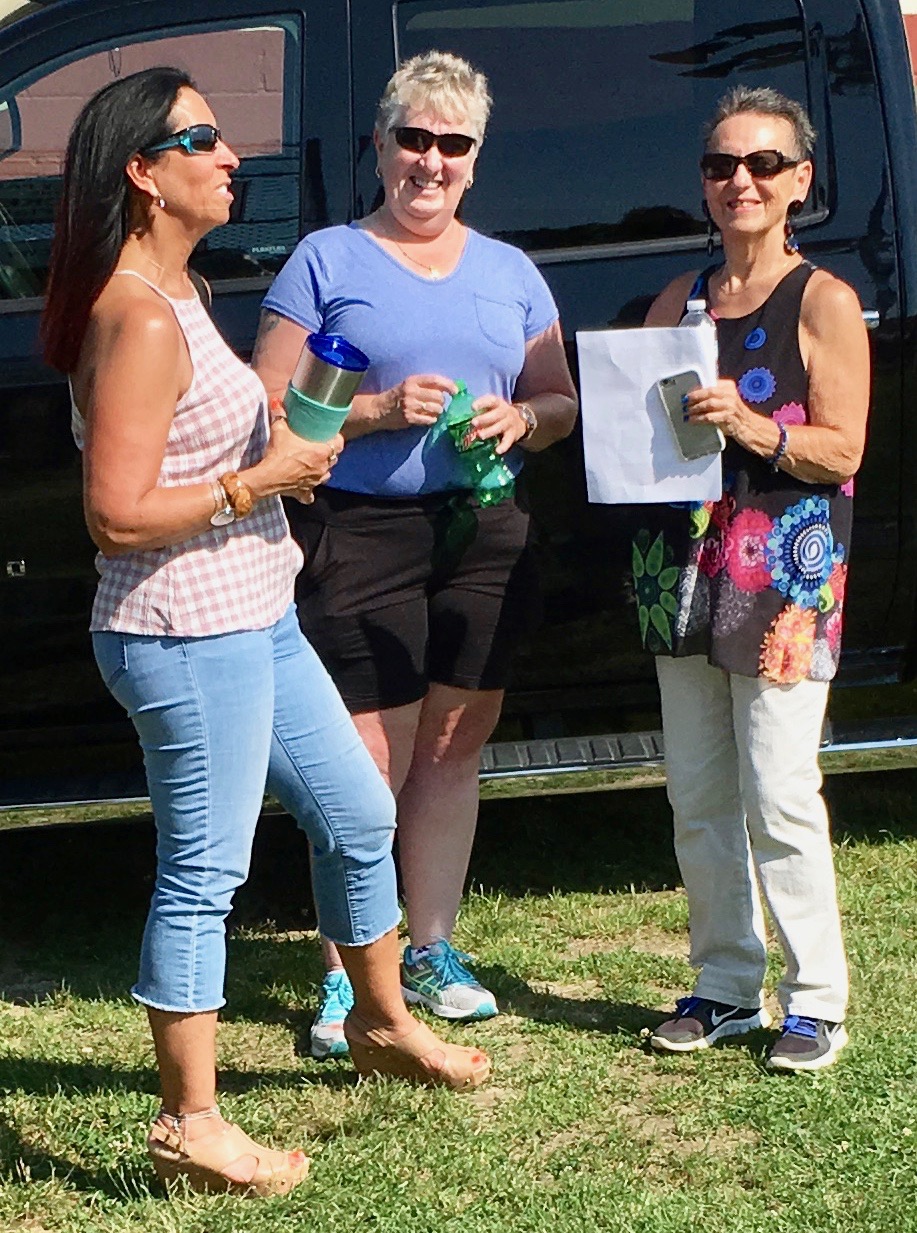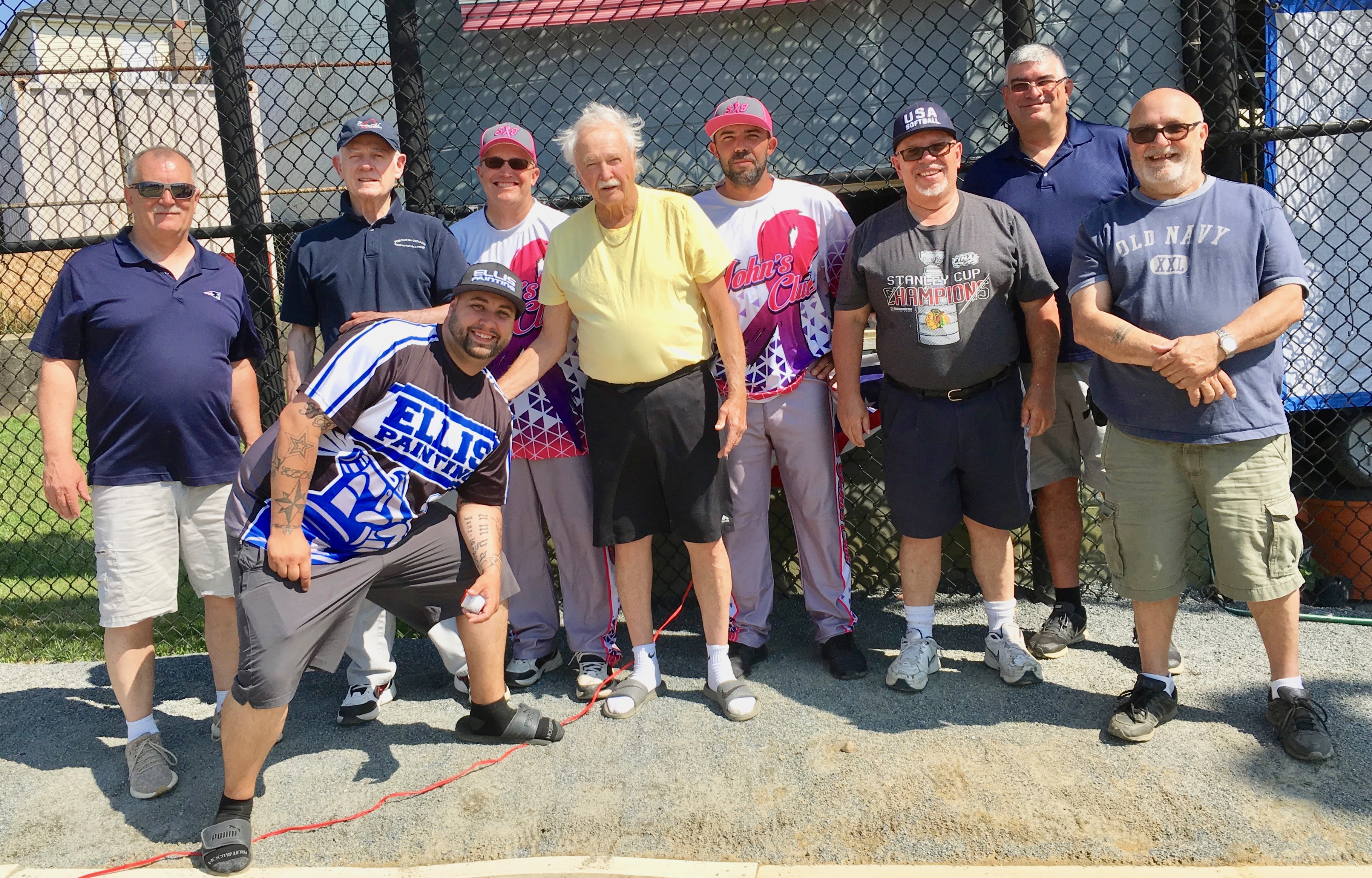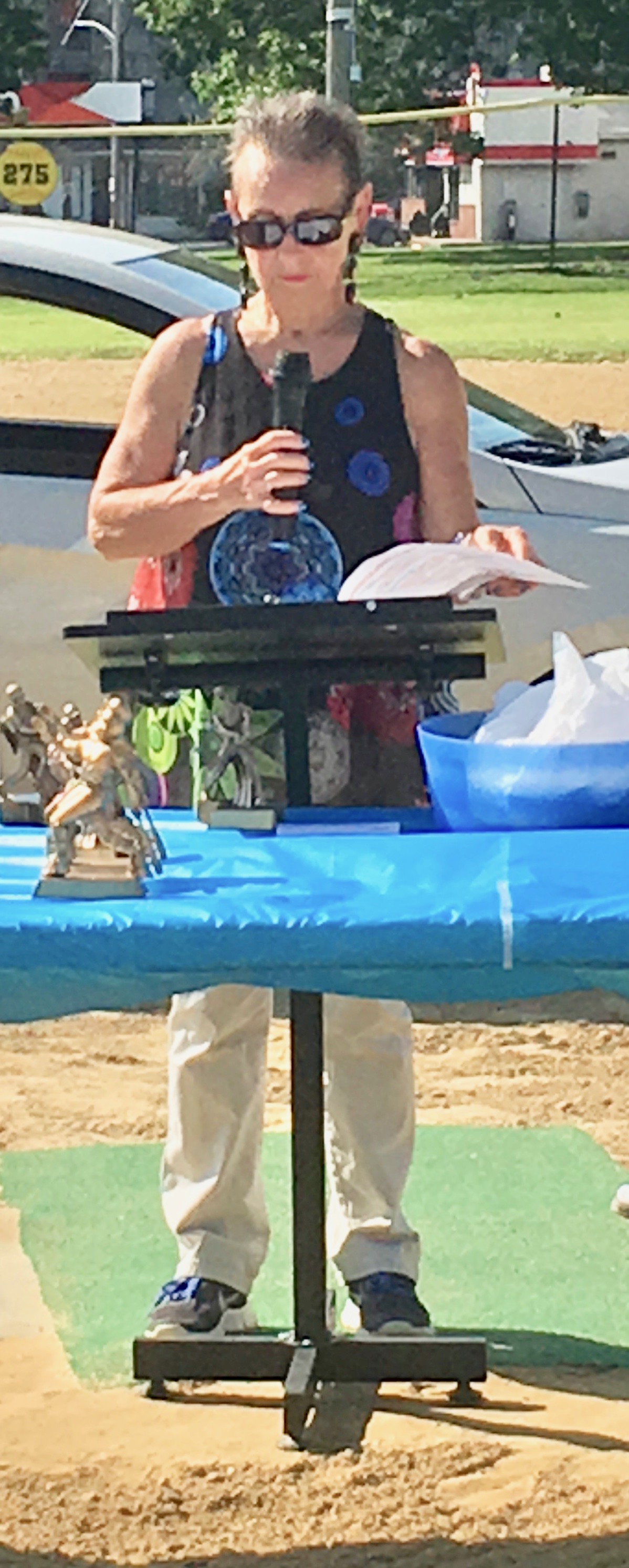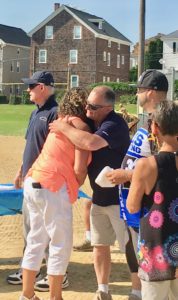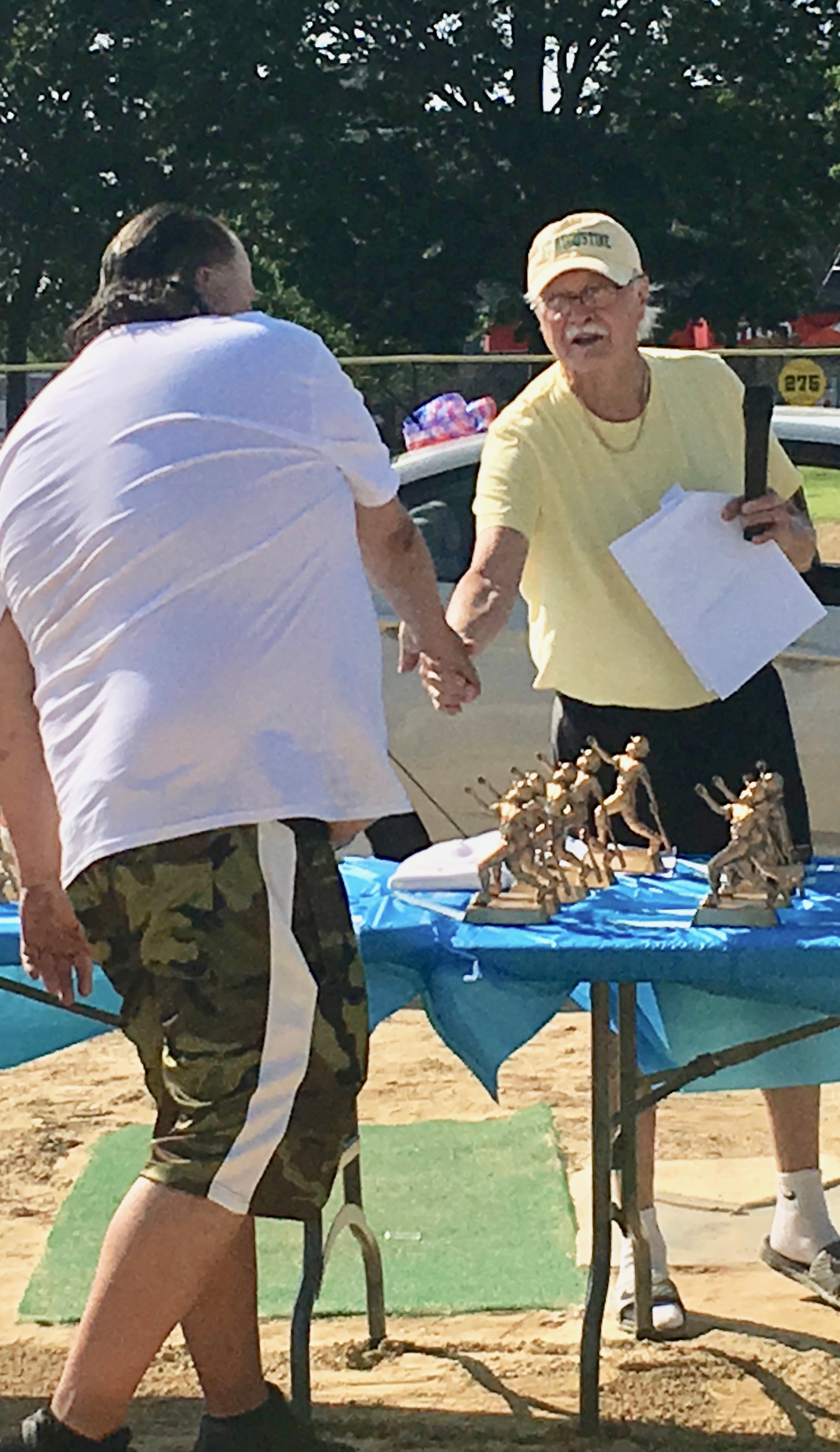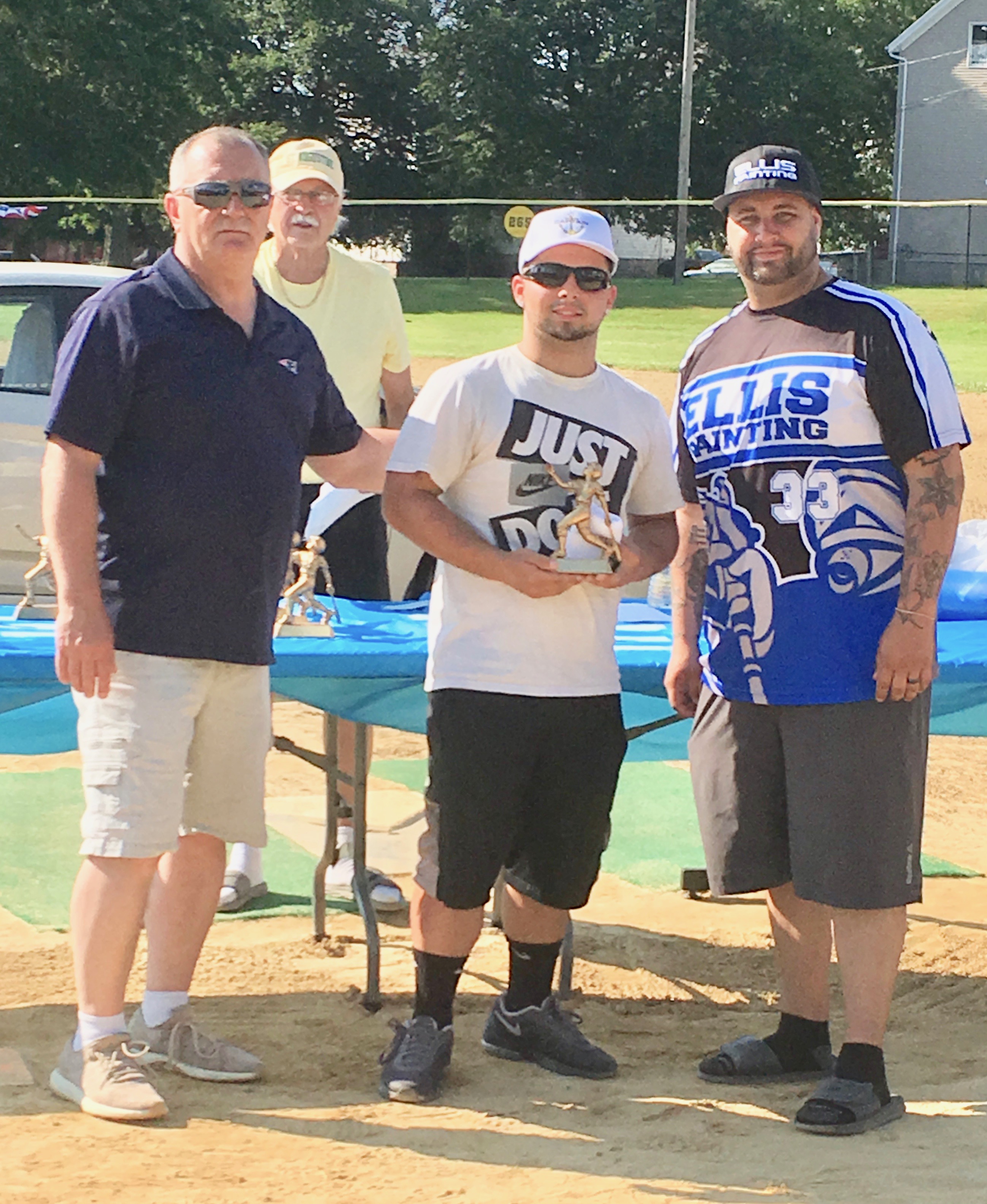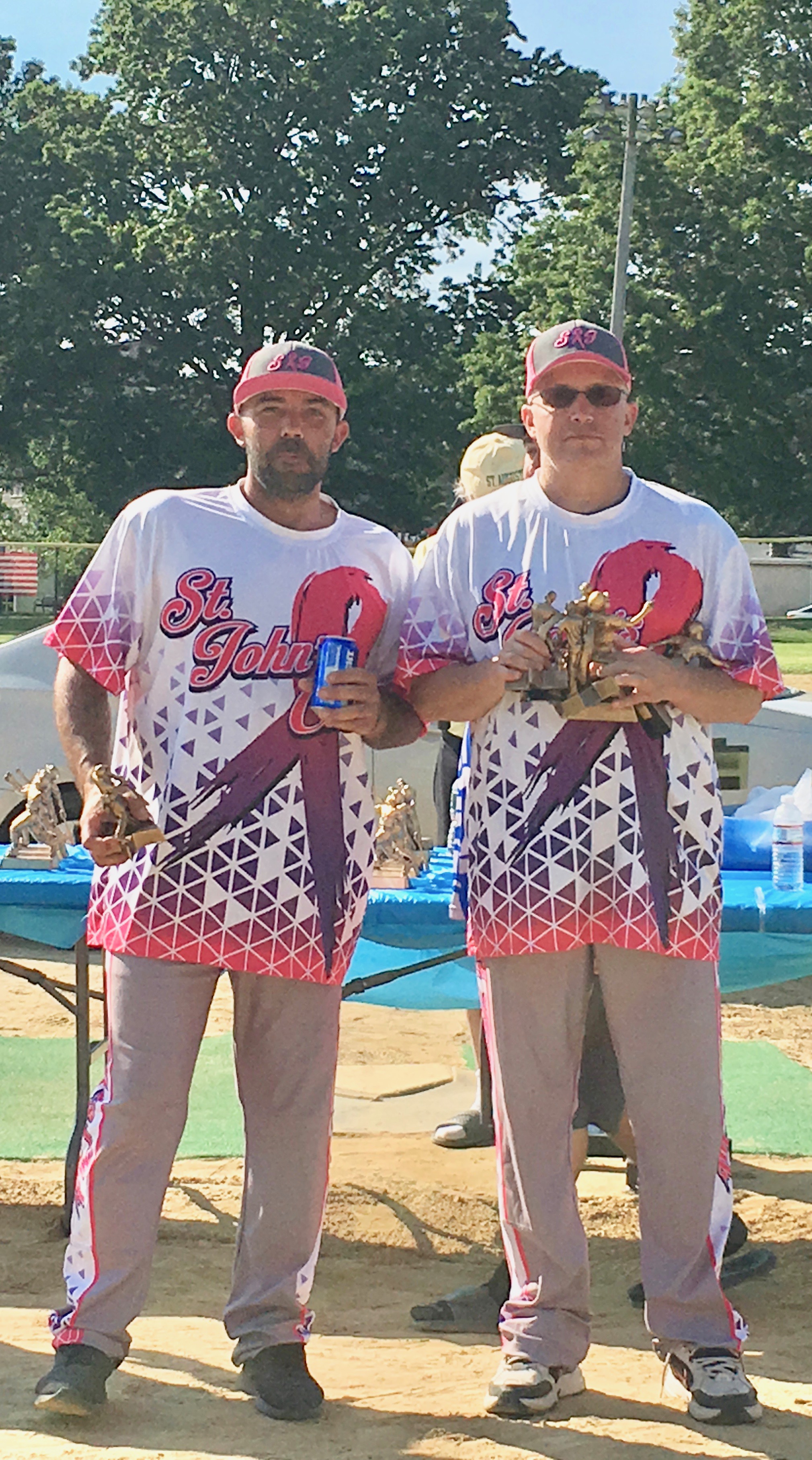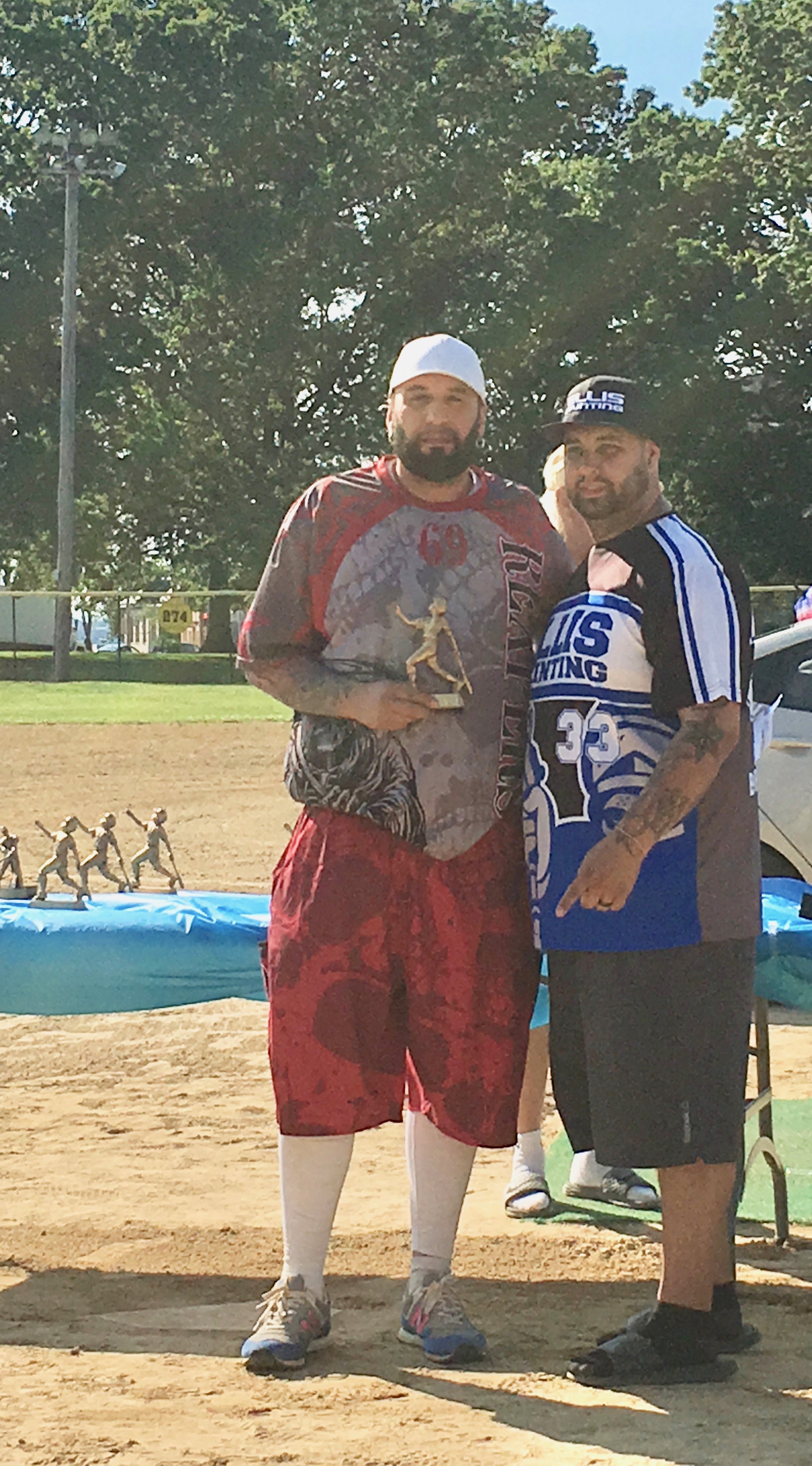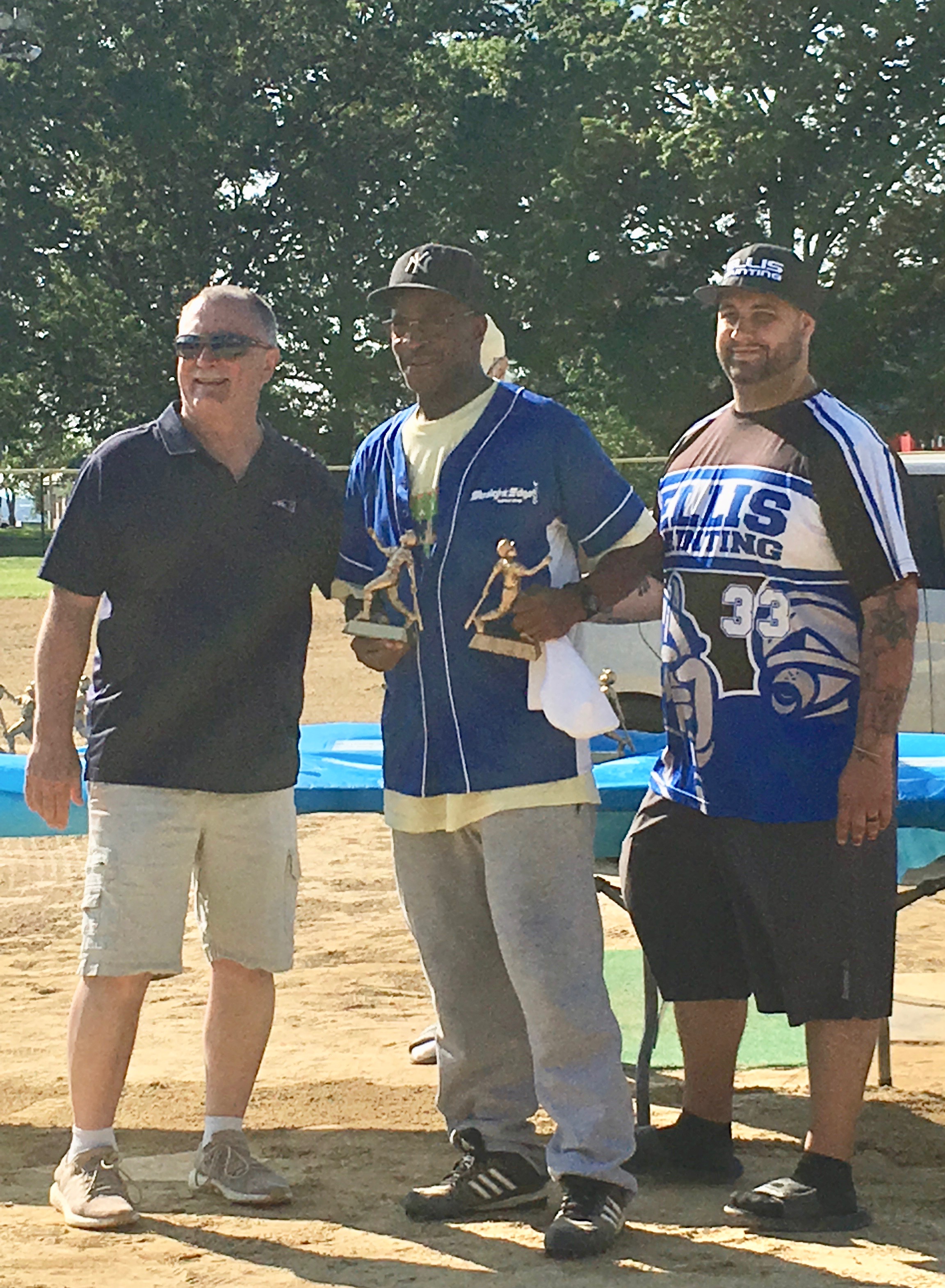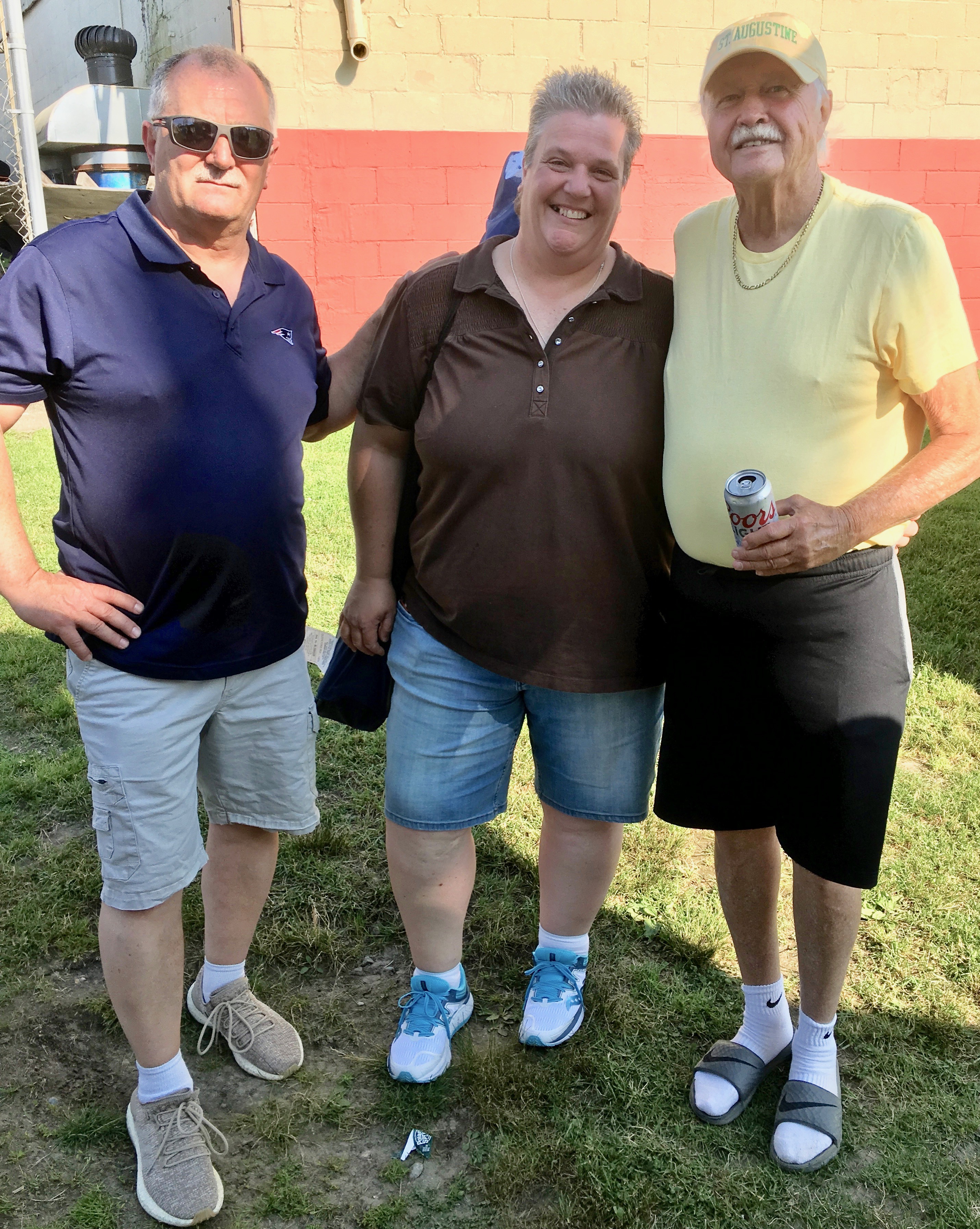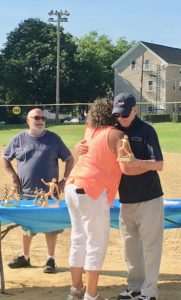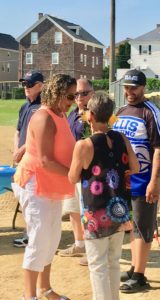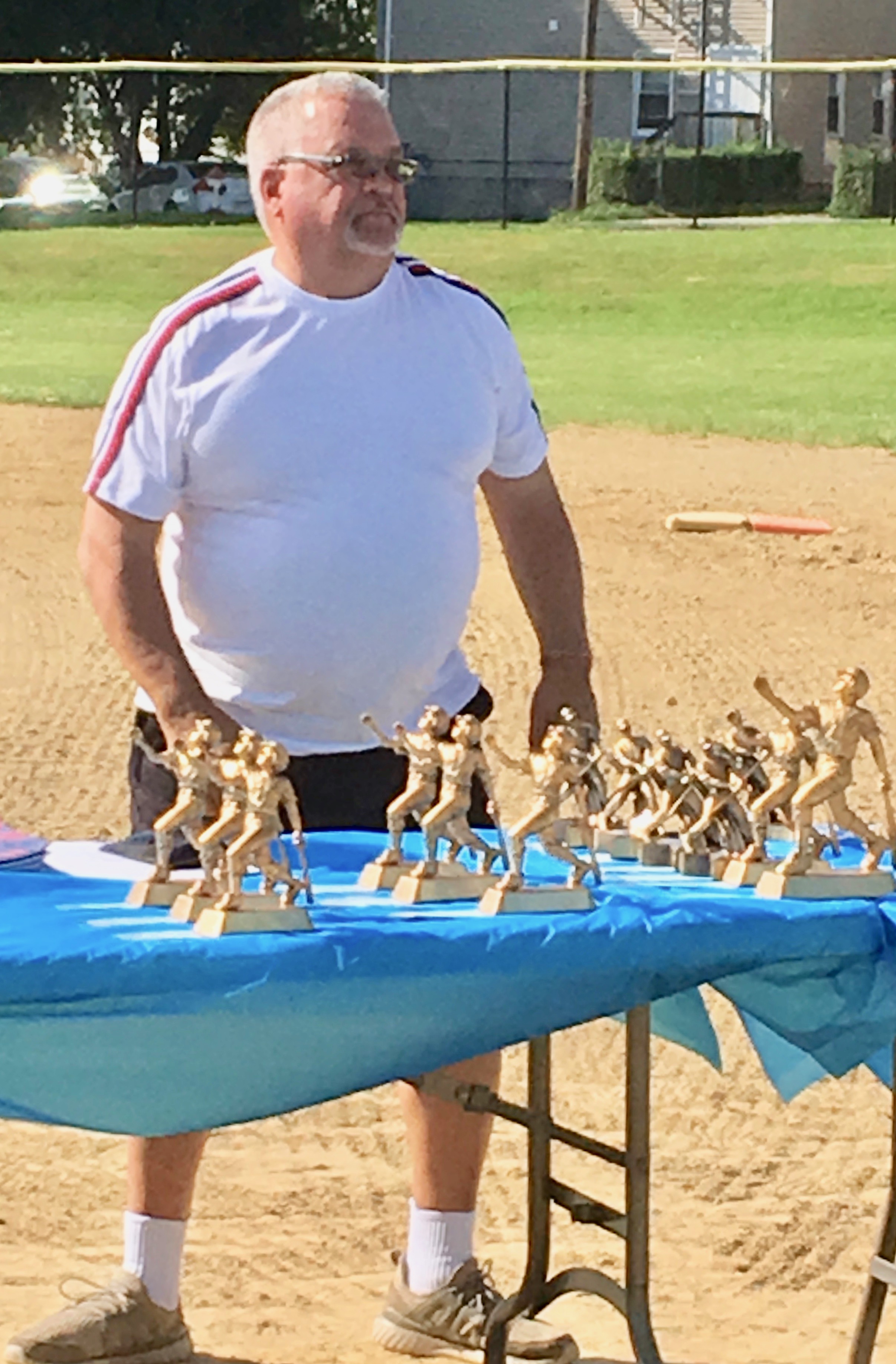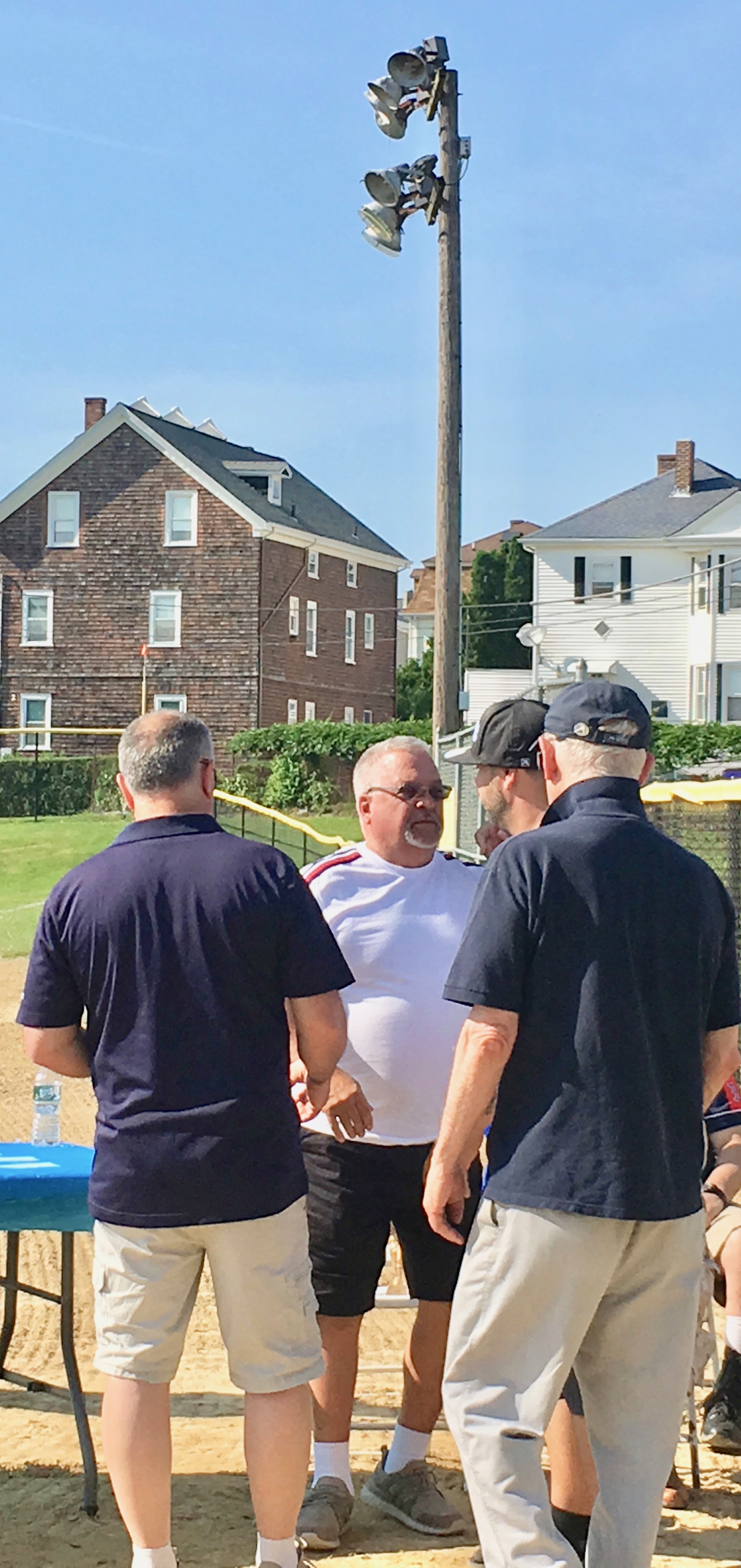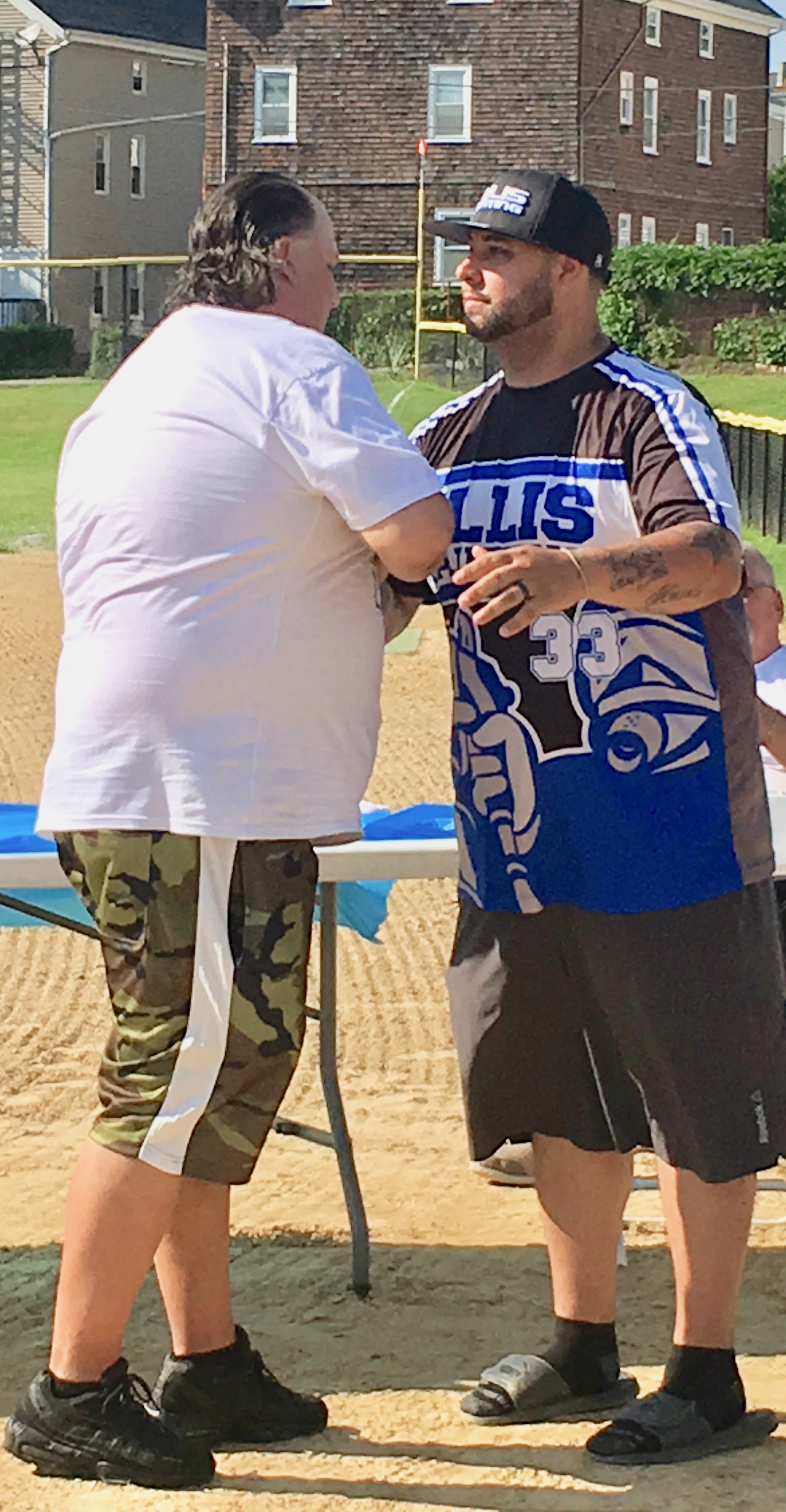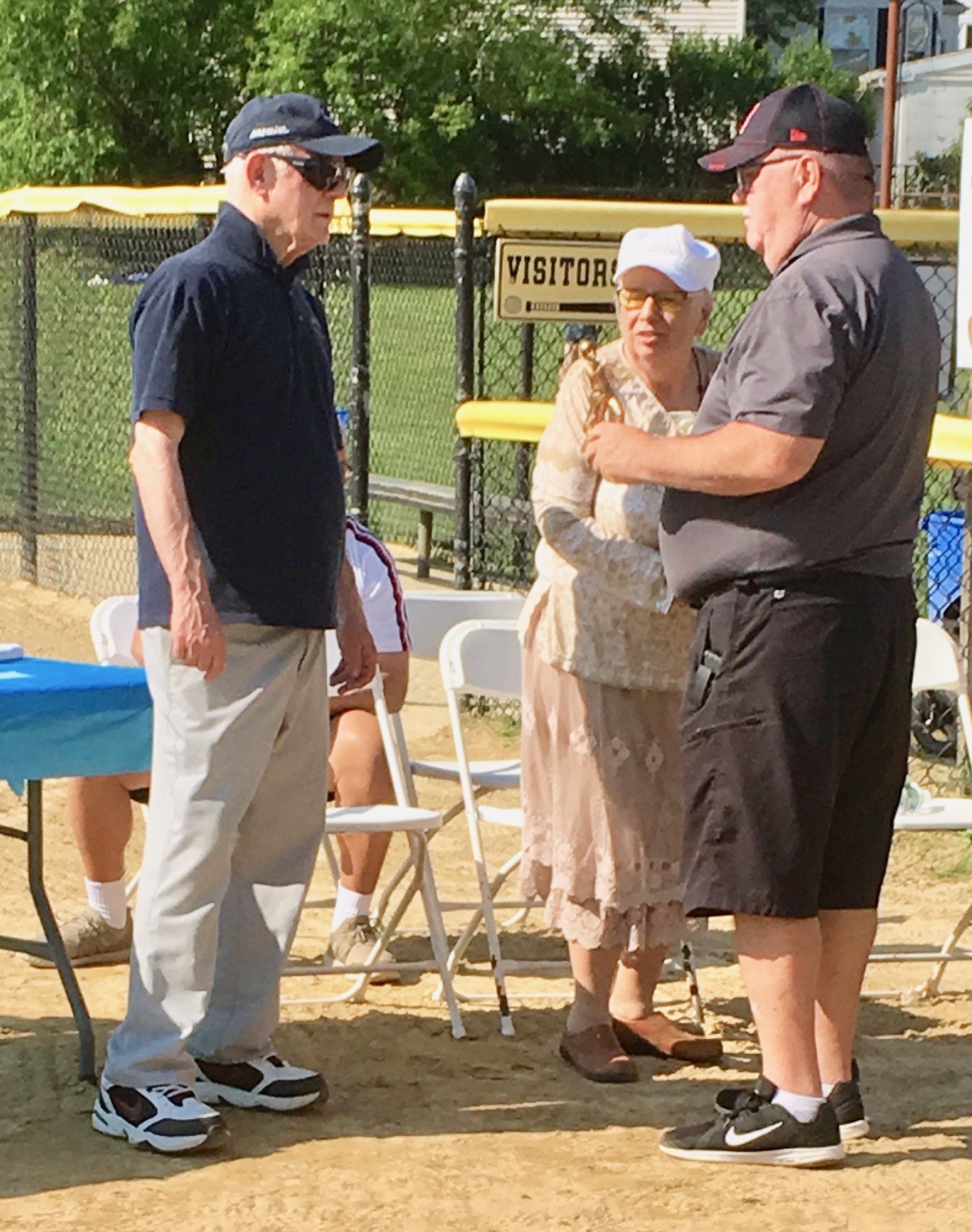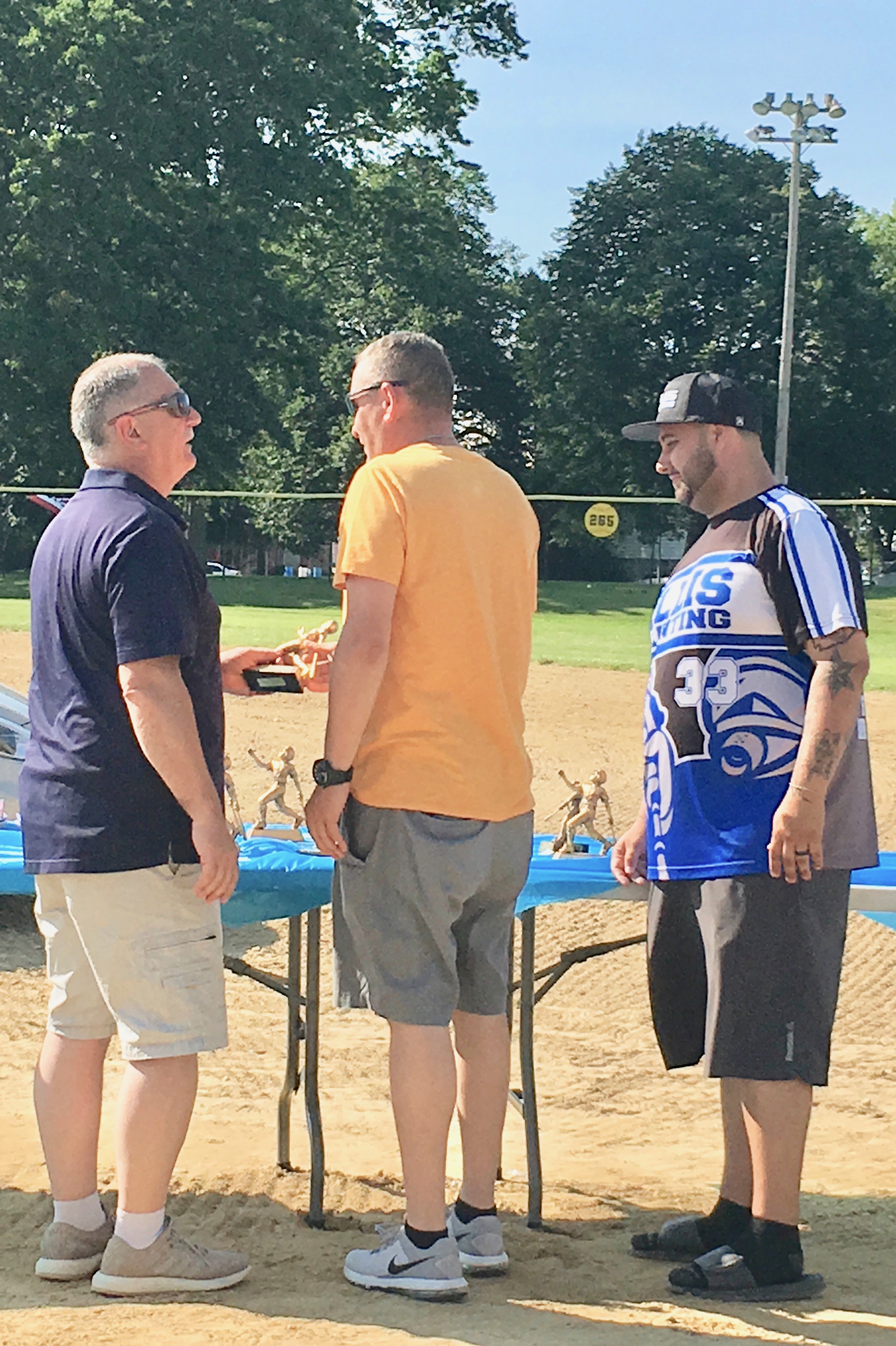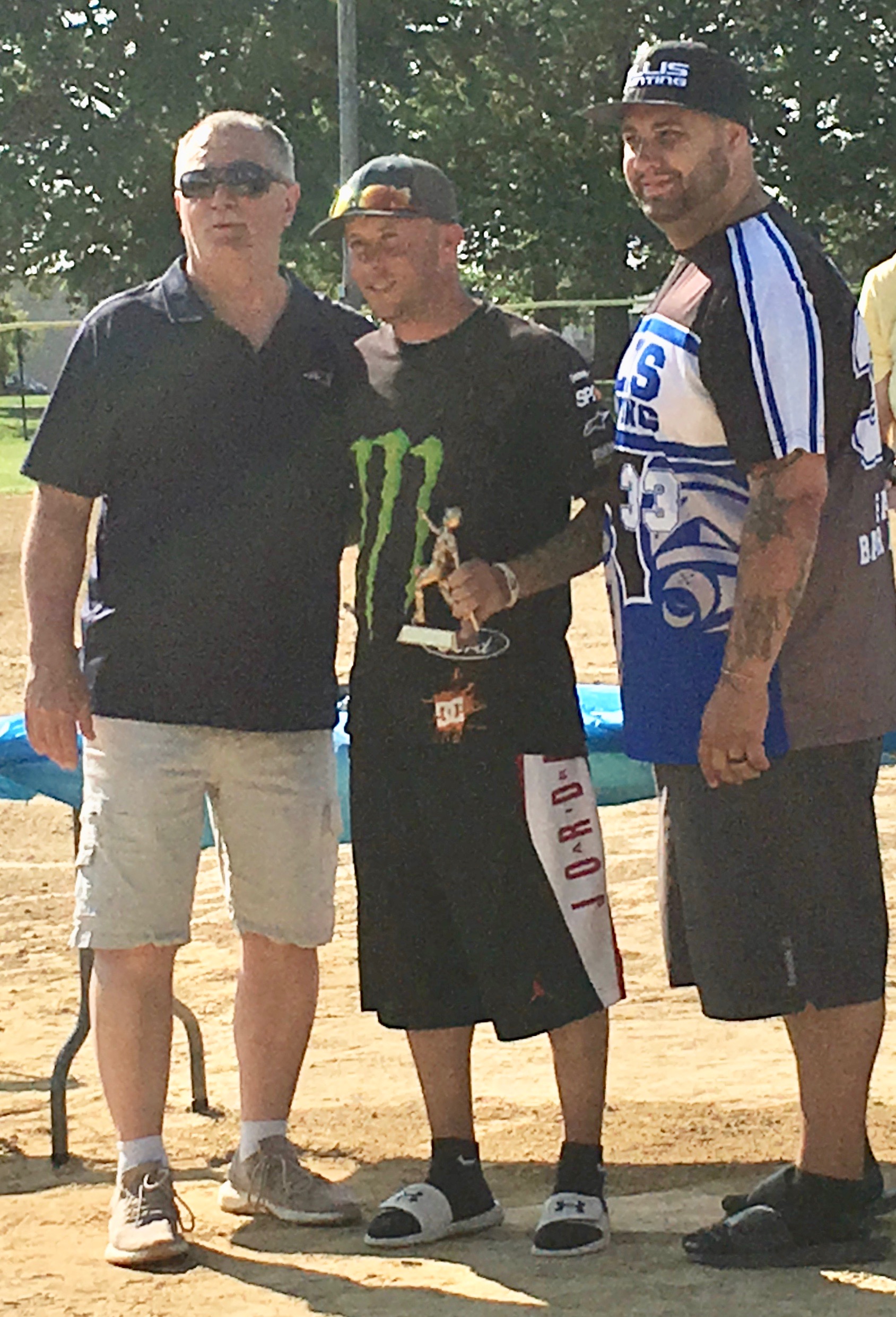 2018 INDUCTEES:
SCSL HALL OF FAME
A WELL DESERVED HONOR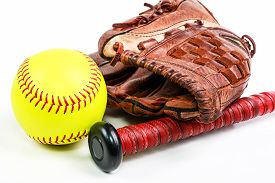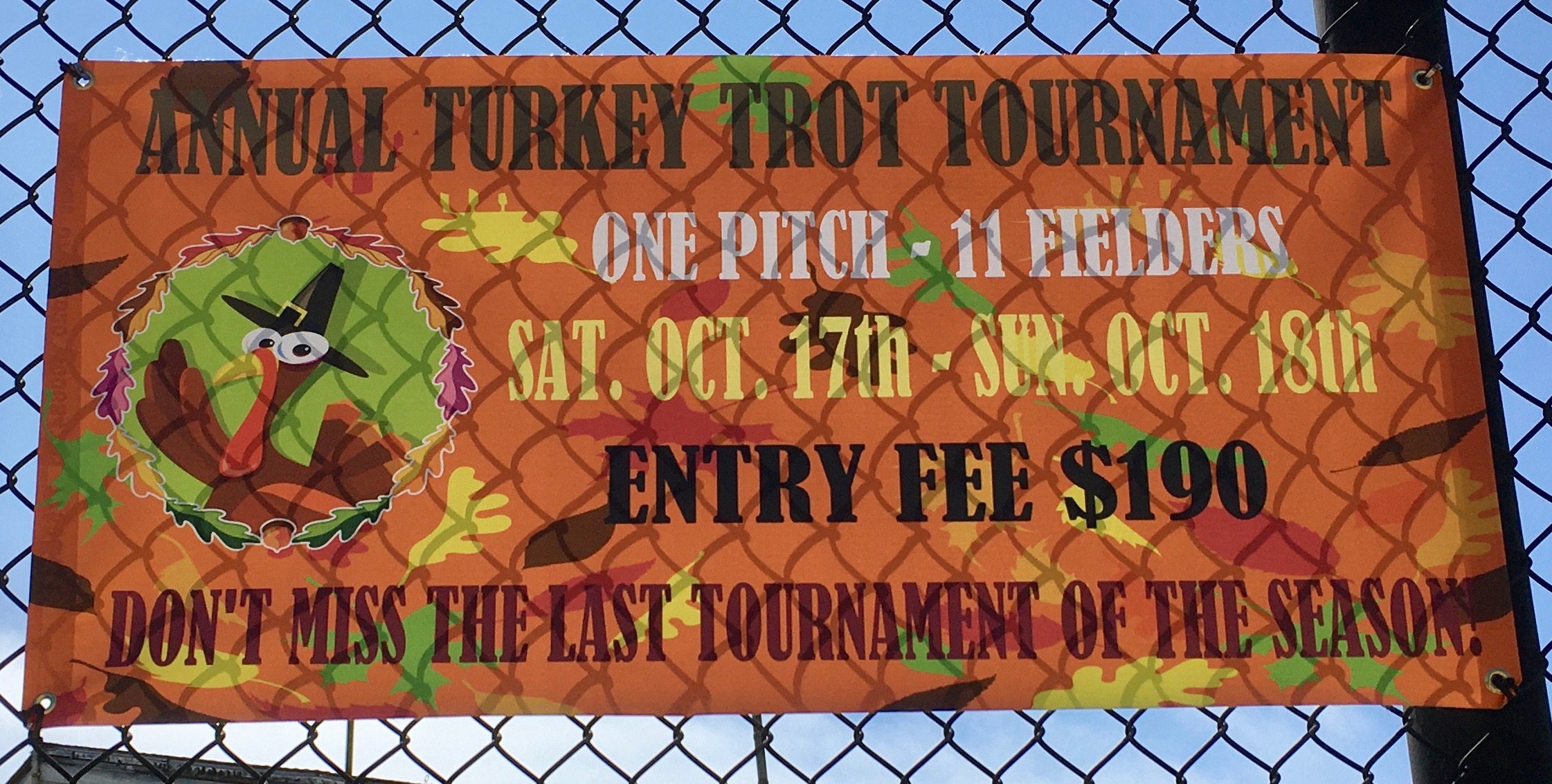 2020
The Turkeys Trotting into November
TURKEY TROT TOURNAMENT
ONE-PITCH
********************
"PROLONG THE SEASON"
Awards: Top 4 Teams- Team Trophy
*****
First Place
2 MVP'S (Trophies)
Mgr. Award - A Turkey Gift Certificate
*****
RunnerUps:
2 MVP'S (Trophies)
Mgr. Award - A Turkey Gift Certificate
*****
Third Place;
*****
Fourth Place:
Team Trophy & ScoreBook
OCTOBER 17th. - Saturday- 10:00 a.m.to 5:00p.m.
OCTOBER 18th. - Sunday - 9:00 a.m to 5:00p.m.
***********
Entry Fee -- $190 (Very Reasonable)
Double Elimination
Maximum 10 Teams
Play 11 Fielders on Defense
Optional- 1 Extra Batter
3 Home Runs/Team/Game
* PATRIOTS ARE OFF THIS WEEKEND
Director: Jack Hackett
Tel.# 508-801-6518
PLAY BALL
Email:
riversedge9@Comcast.Net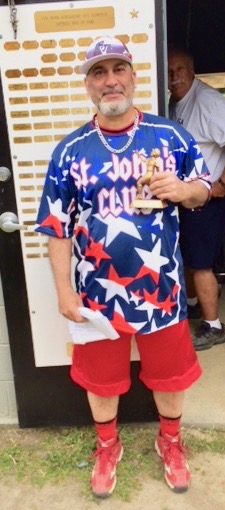 SCSL Hall Of Famer
Robbie Afonso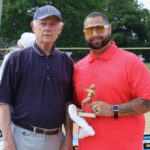 SCSL HALL OF FAMER
JEREMY ELLIS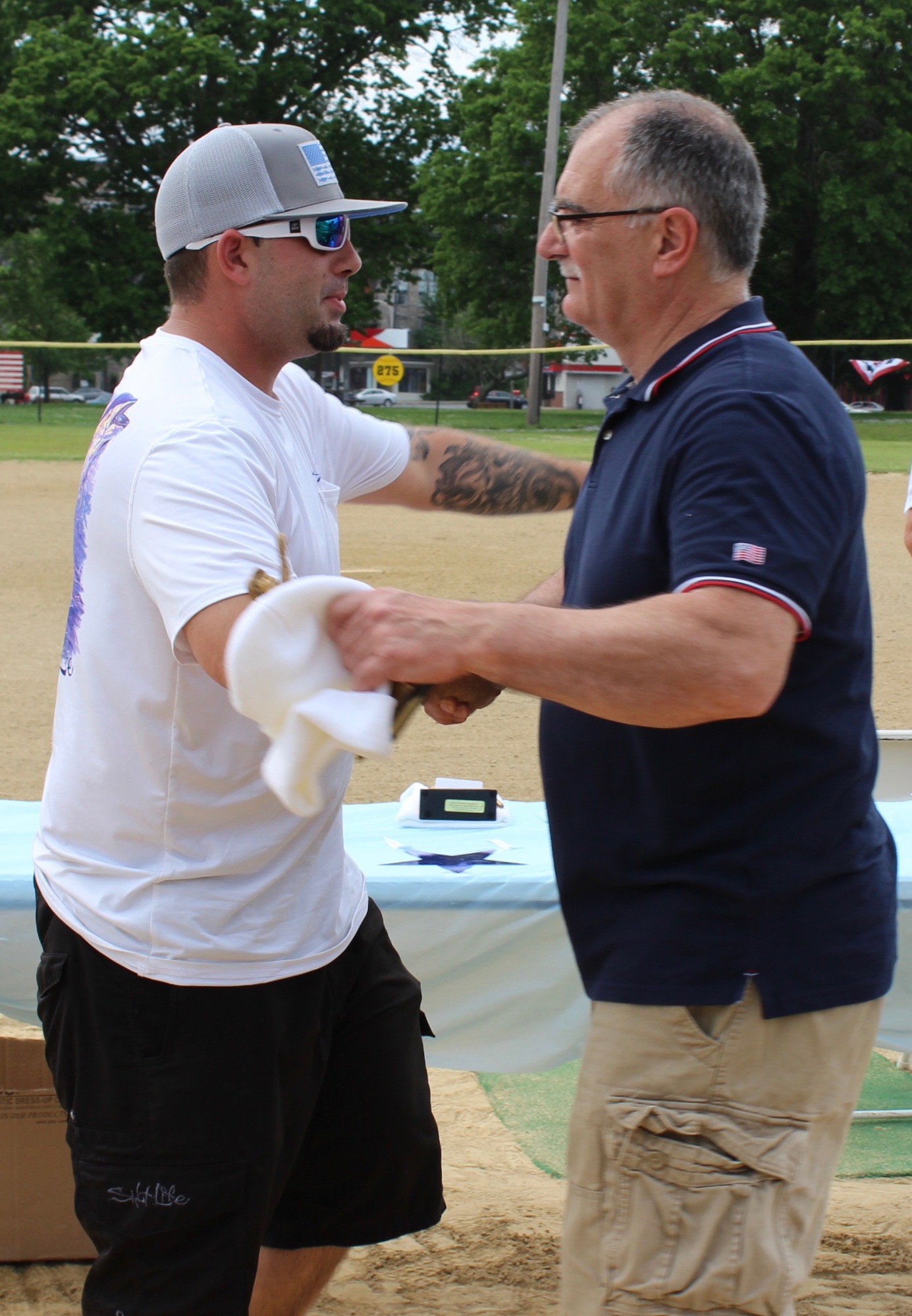 SCSL Hall Of Famer
Tim Lima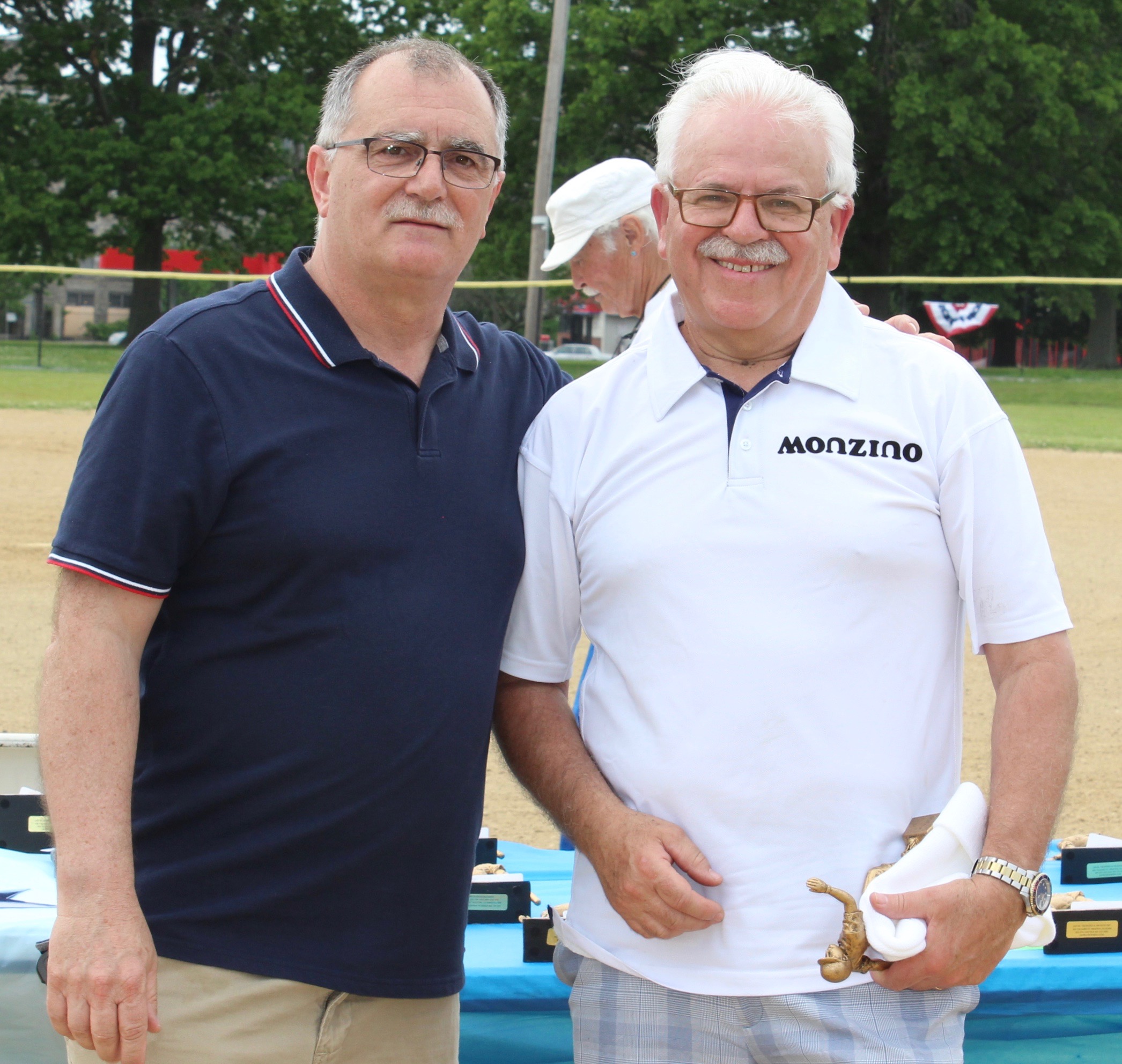 SCSL Hall Of Famer
Armand Rebello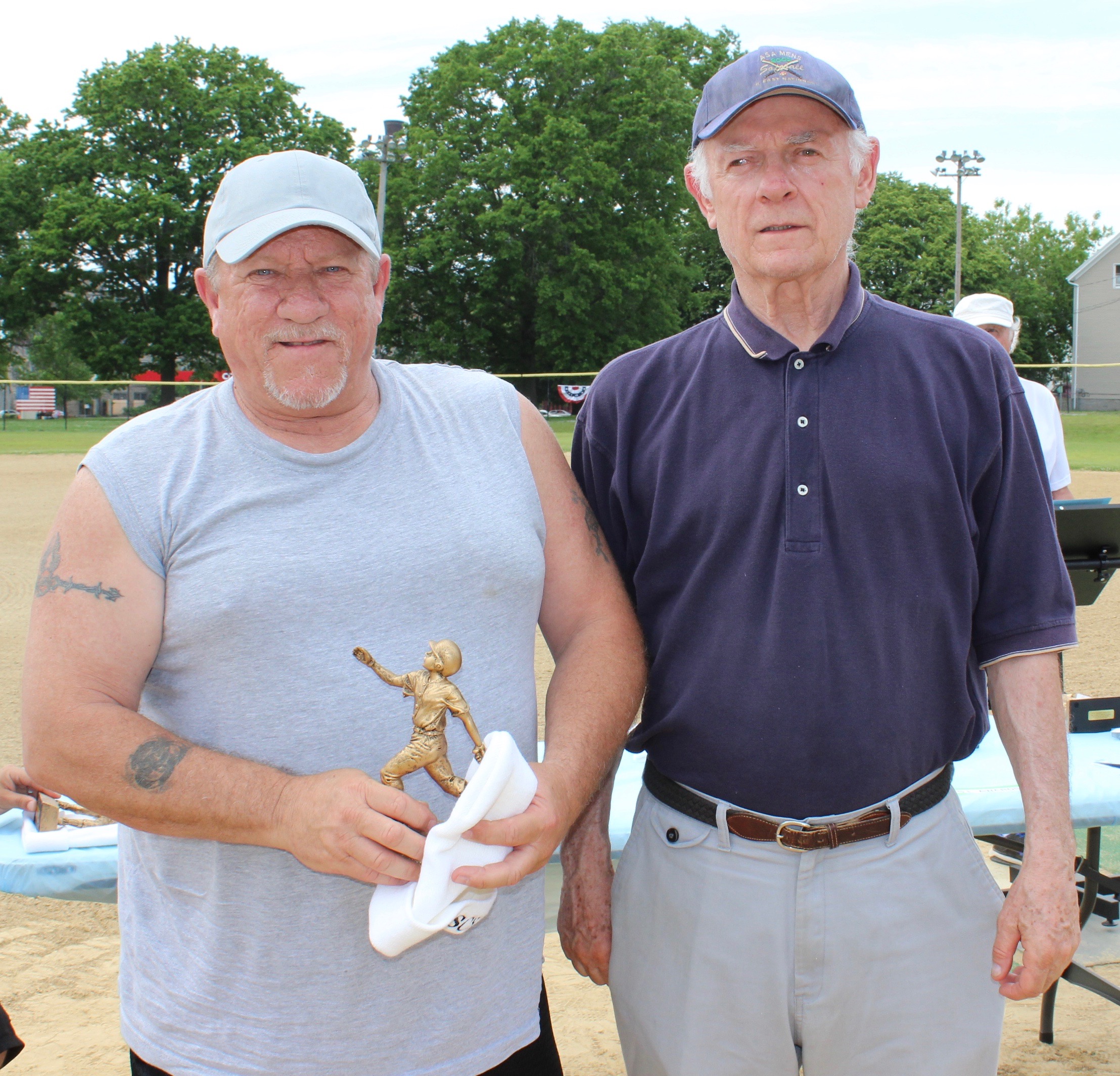 SCSL Hall Of Famer
Carl Thornton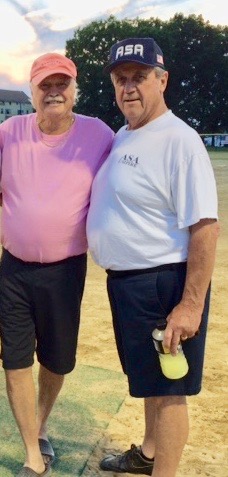 SCSL Director Jack Hackett with 2018 Hall Of Famer
UMPIRE AND FRIEND ROBERT "SKIP"TALLMAN.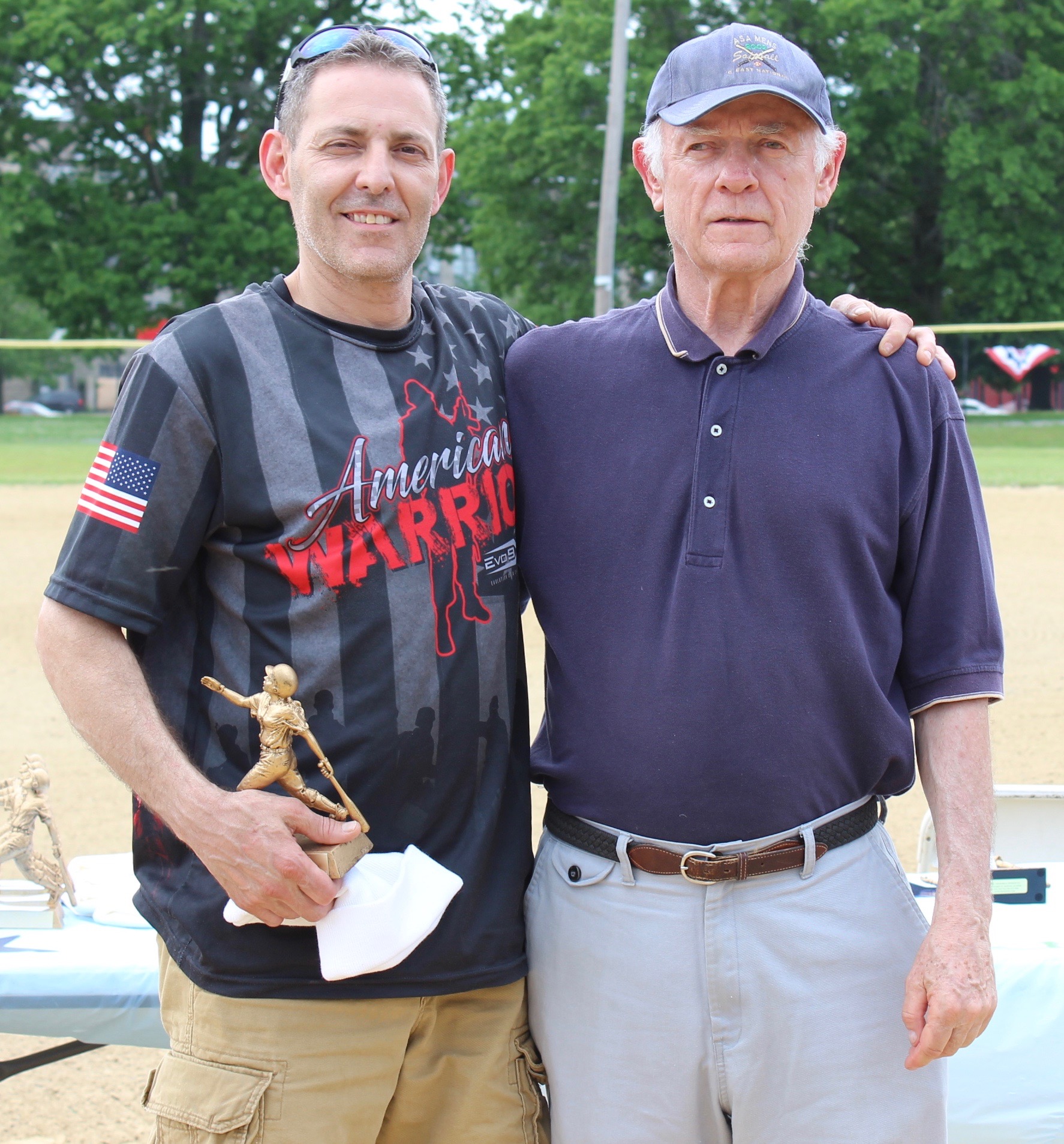 2018 SCSL Hall Of Famer Scott Maitoza accepting his Award from SCSL Officer Bob Hackett.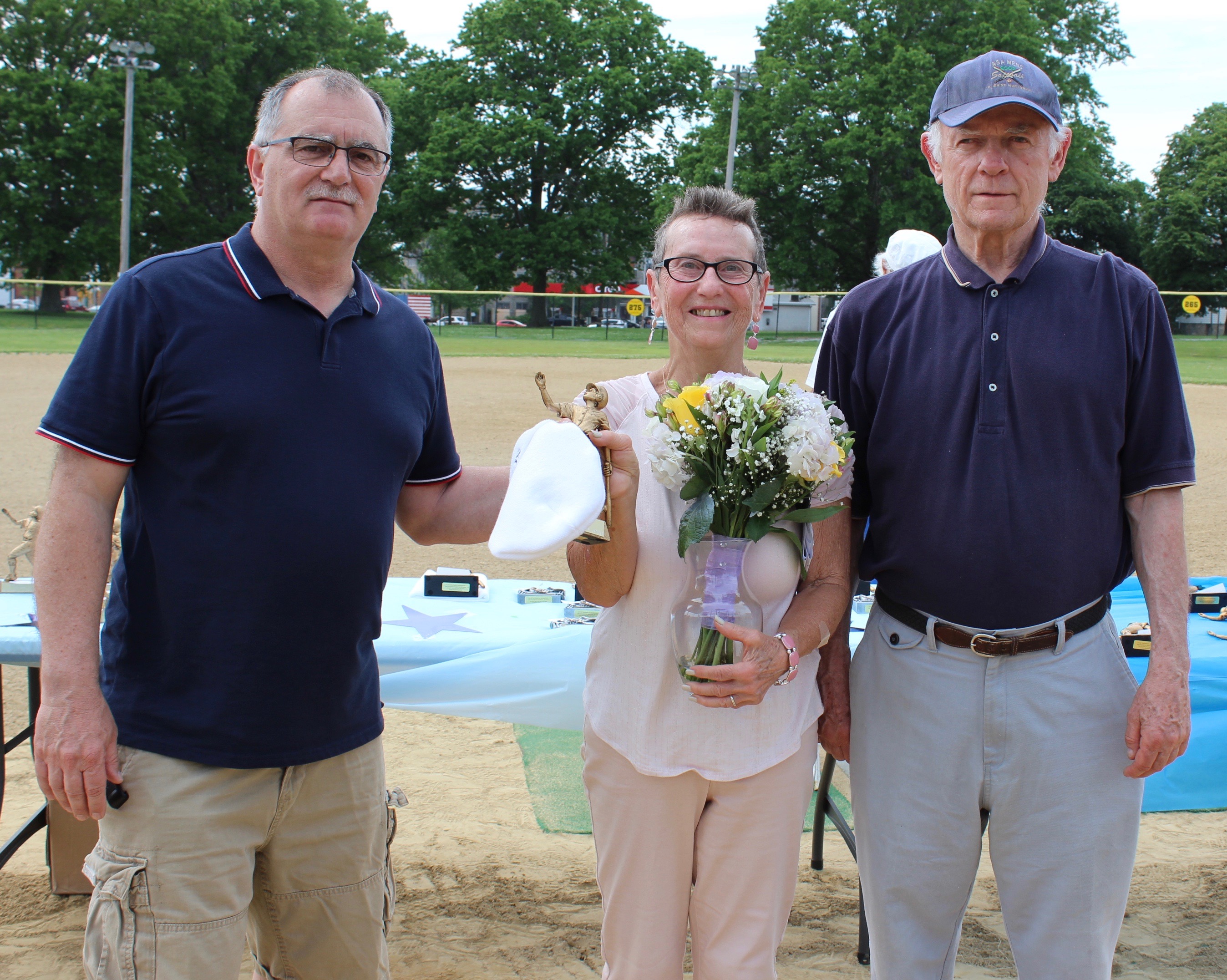 SCSL HALL OF FAMER
NATALIE PETRONE HACKETT
ON HER INDUCTION SCSL HALL OF FAME
" MY THANK YOU"
I WOULD FIRST LIKE TO CONGRATULATE MY FELLOW INDUCTEES -- WELL DESERVED.
THEN I WOULD LIKE TO SAY " THANK YOU" FROM THE BOTTOM OF MY HEART TO ALL SCSL MEMBERS AND ESPECIALLY MY FAMILY AND FRIENDS WHO HAVE JOINED ME TODAY FOR THIS AWARD.
I AM DEEPLY HONORED AND HUMBLY ACCEPT IT.
I DID WHAT I DID OUT OF THE LOVE I HAVE FOR MY HUSBAND.
EVERY MINUTE I SPENT AT THIS FIELD, AT HOME AND TRAVELING FOR THE MAINTENANCE OF THIS FIELD , I DID OUT OF LOVE FOR HIM. THANK YOU AGAIN !!