TEAM BATTLESHIP & J-ROC TRUCKER FINISHED RUNNER-UP IN THE SCSL/AXIS BAT TURKEY TROT TOURNAMENT. TEAM MANAGER MIKE GAUDREAU'S TEAM PLAYED OUTSTANDING SOFFTBALL. LOSS IN THE FINAL GAMR 8-7 IN 9INNINGS. A GREAT BALLGAME. MVP 'S WERE PITCHER MIKE GAUDREAU AND SHORTSTOP CORY CARDEIRO. BOTH PLAYED OUTSTANDING DEFENSE. TEAM RECEIVED A TEAM TROPHY, 2 MVP AWARDS, SCOREBOOK. MIKE RECEIVED A TURKEY GIFT CERTIFICATE. CONGRATULATIONS -TOURNEY DIRECTOR JACK HACKETT
UMPIRES: DAVE BOTELHO & FRANK SOUZA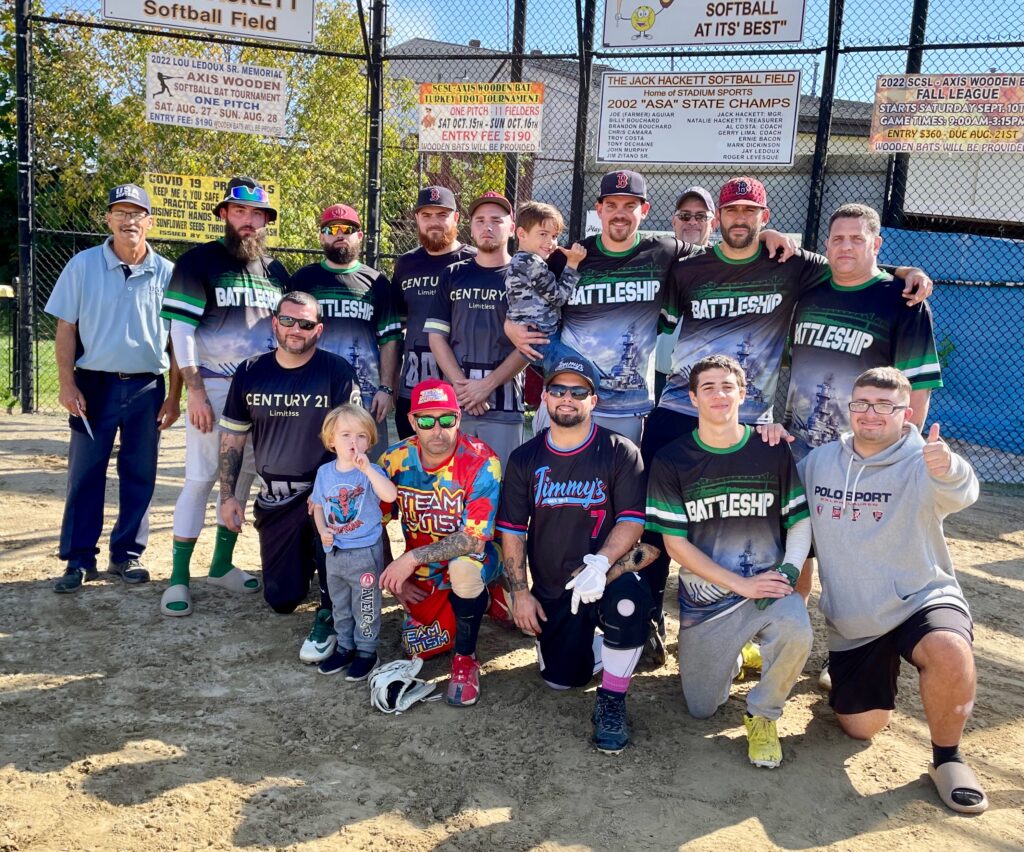 ALL BUSINESS - MANAGER JUSTIN CORTES'S TEAM WON THE 2022 SCSL/AXIS WOODEN BAT TURKEY TROT TOURNAMENT. THE CHAMPS PLAYED OUTSTANDING SOFTBALL. WON THE FINAL GAME IN 9 INNINGS 8-7.
MVP PLAYERS WERE THE PITCHER JUSTIN CORTES AND THE SHORTSTOP JONATHAN DaCOSTA WHO MADE
TWO OUTSTANDING DEFENSIVE PLAYS IN THE 9TH. INNING. IT WAS A GREAT BALLGAME.
JUSTIN RECEIVED AN ENGRAVED CHAMPIONSHIP BATS-THAT THE PLAYERS COULD SIGN. TEAM TROPHY, 2
MVP AWARDS.- TURKEY GIFT CERTIFICATE AND A SCOREBOOK. DIRECTOR JACK HACKETT —THANKED OWNER LOU LEDOUX OF AXIS BAT COMPANY FOR THE BAT DONATION.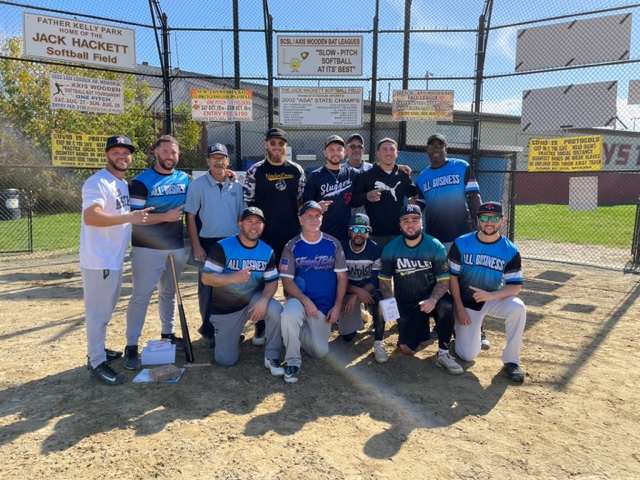 DIV.1- 2022 SCSL/AXIS WOODEN BAT NIGHT LEAGUE PLAYOFF CHAMPS SAND DEMONS.TEAM FINISHED DIV.1 LEAGUE PLAY 18-6.THE SQUAD THEN WENT ON TO DEFEAT ZAPPED AND SPECTRUM LIGHTINGS IN THE PLAYOFFS. TEAM HAD A GREAT SEASON IN THE SCSL/AXIS FIRST SEASON USING WOODEN BATS.
MANAGER TOM ALVES
" CONGRATULATIONS "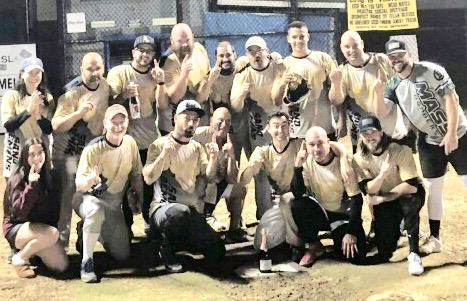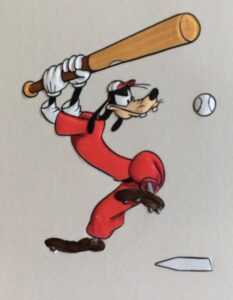 2022
THE TURKEYS TROTTING INTO NOVEMBER
********
TURKEY TROT ONE-PITCH WOODEN BAT
TOURNAMENT
October 15th: Saturday 10:00am. - 5:00pm.
October 16th: Sunday 10am.- 5:00p.m.
ENTRY FEE: $190 - Double Elimination
Awards: First Place:
*********
Engraved Bat - 2 MVP Awards
Manager's Award- Turkey Gift Certificate
Second Place:
Team Trophy - 2 MVP Awards
Manager's Award - Turkey Gift Certificate
Third & Fourth Place - Team Trophy
& ScoreBook
Wooden Bats Provided Patriots
Maximum 10 Teams
Play 11 Fielders on Defense
Optional; 1 Extra Batter
3 Home Runs/Game/Team
Patriots Playing Browns in Cleveland (1:00pm.)
Buccaneers Playing Steelers (1:00pm.)
Contact: Jack Hackett
Tel.# 508-801-6518
Email: scsl1963@gmail.coml

LOU LEDOUX SR. AXIS CO. WOODEN BAT
MEMORIAL TROURNAMENT
AUGUST 27TH. & AUGUST 28TH.
6 TEAMS COMPETING
**************************
THE SCSL FAMILY LOST A TRUE FRIEND AND FELLOW GAME OFFICIAL
PATRICK (PAT) AHEASY.
HE OFFICIATED HIGH SCHOOL BASKETBALL
AND GIRL'S FAST PITCH SOFTBALL FOR OVER 48 SEASONS.
HE OFFICIATED IN THE SCSL MEN'S SLOW PITCH SOFTBALL
LEAGUES FOR MANY, MANY SEASONS. A TOP OFFICIAL,
HE WAS INDUCTED INTO THE SCSL HALL OF FAME IN 2005.
********** " GOD BLESS, HE WILL BE MISSED " *****
" RIP "
DIRECTOR JACK HACKETT & MIB FELLOW UMPIRES & FRIENDS
***** FRAN DESMARAIS, JACK HACKETT, PAT AHAESY *********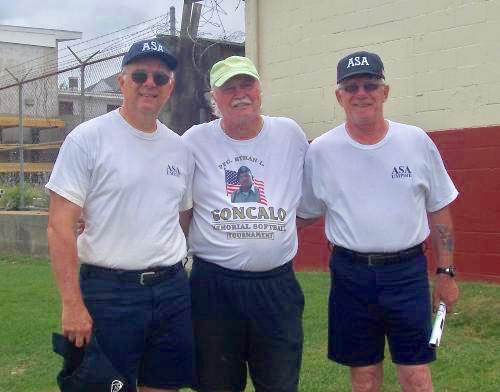 A BIG CONGRATULATIONS
BISHOP ELECTRIC (FALL RIVER)
OWNER AND TEAM SPONSOR BRIAN BISHOP
SCSL HALL OF FAMER - INDUCTED 2011
TEAM WON THE (55)-MAJOR TRIPLE
CROWN TOURNAMENT IN GROVE CITY,OHIO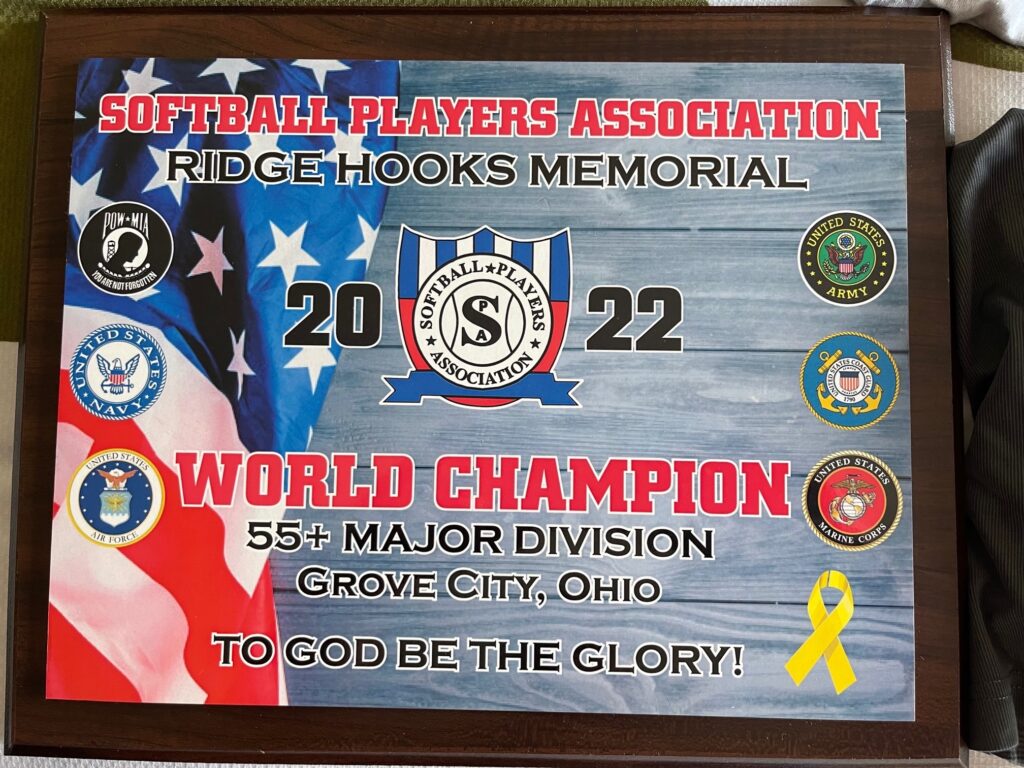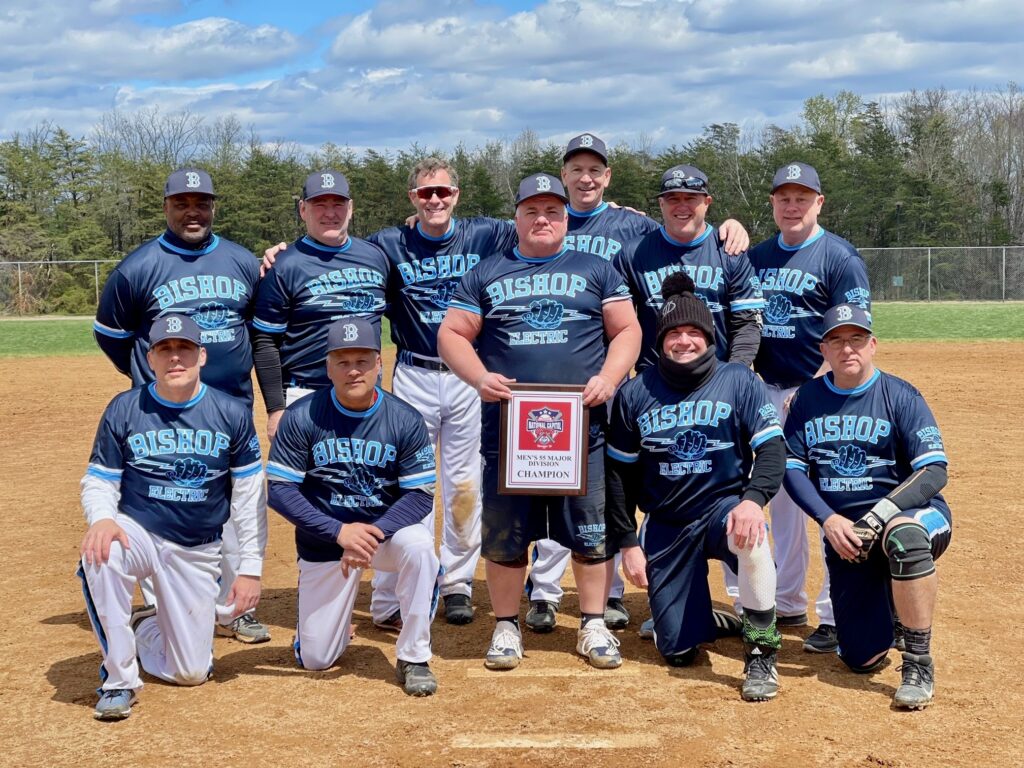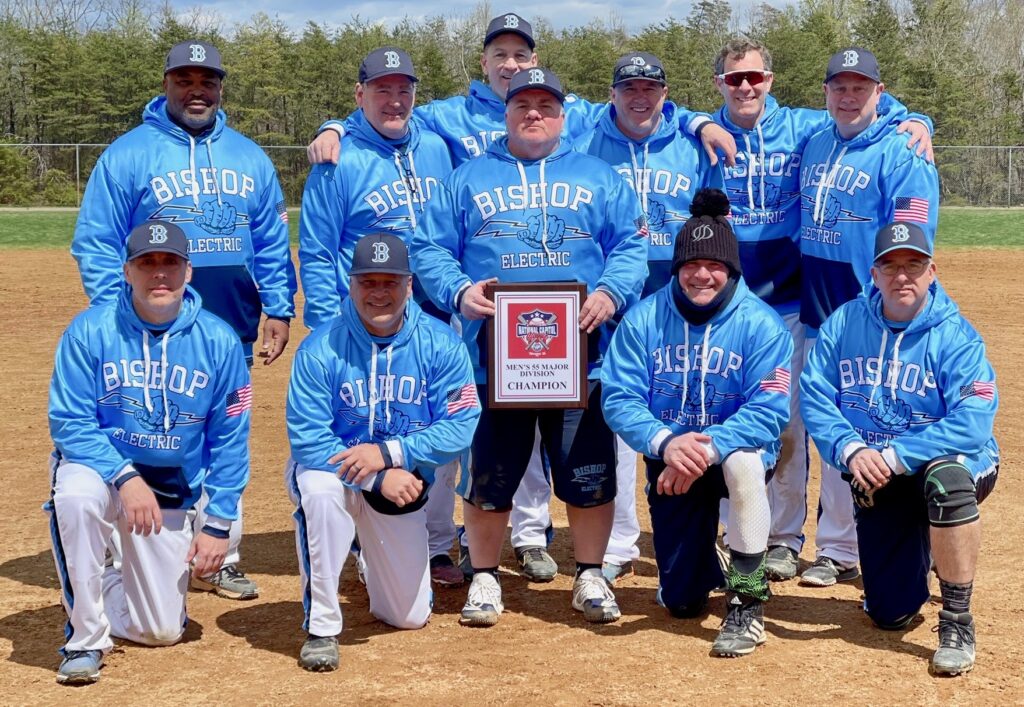 A BIG CONGRATULATIONS
BISHOP ELECTRIC (FALL RIVER)
OWNER AND TEAM SPONSOR BRIAN BISHOP
SCSL HALL OF FAMER - INDUCTED 2011
TEAM WON THE (55)-MAJOR TRIPLE
CROWN TOURNAMENT IN GROVE CITY,OHIO
A GREAT BIG "THANK YOU" TO THE COMMUNITY PRESERVATION COMMITTEE
BY THE LEAGUE OFFICERS, MANAGERS, PLAYERS AND MIB UMPIRES.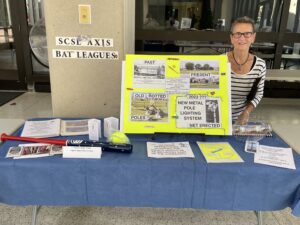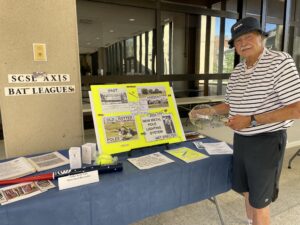 Fall River Community Preservation Act will be celebrating ten (10) years since the enactment of CPA in the city of Fall River.
During this ten-year period the Community Preservation Committee has recommended millions of dollars towards projects which have been approved and funded.
As we celebrate our ten-year anniversary the Community Preservation Committee would like to showcase the many projects that have received funding at this year's Annual Meeting along with a reception.
We are asking, as a recipient of CPC funds, that you set up a display to showcase the progress or completion of your project. This can include pictures, video's, reports, etc. We are also asking that you be present to talk about your project and answer any questions the public may have.
Please email this back to Sandy Dennis at sdennis@fallriverma.org by Friday, June17th
Annual Meeting Date: Thursday, June 23, 2022
Set up time: 4:00PM
Annual Meeting: 6:00P M
Reception and Project Showcase: Immediately after Annual Meeting
I will be setting up a display and will be present to answer questions
Yes Jack & Natalie Hackett-SCSL:/AXIS WOODEN USA BAT LEAGUES
THANKING THE COMMUNITY PRESERVATION COMMITTEE FOR THEIR
FAVORABLE APPROVAL OF A $400,000 GRANT TO THE LEAGUE.
2 PROJECTS-METAL POLE LIGHTING SYSTEM & NETTING ERECTED.
SCSL/AXIS NIGHT LEAGUE MANAGERS WITH
LEAGUE DIRECTOR & UMPIRE/CHIEF JACK HACKETT
MANAGERS "THANK YOU" FOR STAYING WITH THE
******* 2022 AXIS WOODEN BAT LEAGUE.*******
"MORE COMPETITIVE BALLGAMES - MORE FUN PLAYING"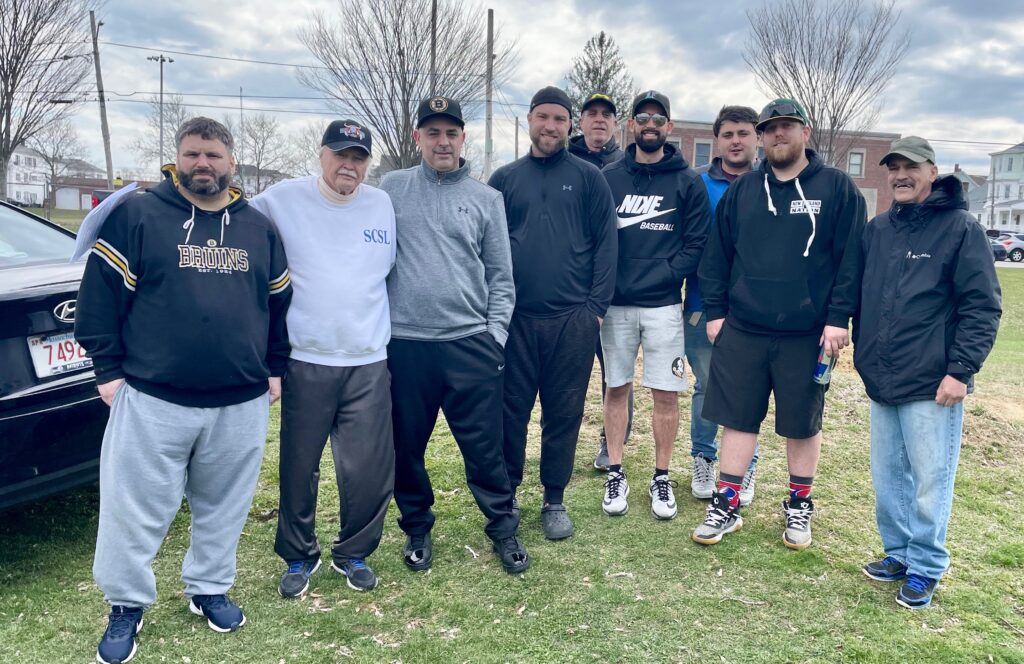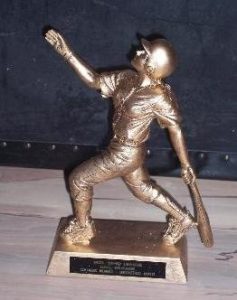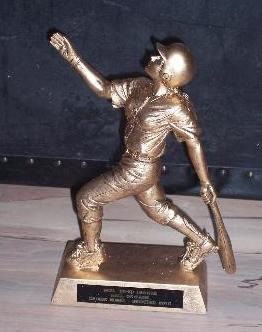 *******INDUCTEES***********
** 2022 SCSL HALL OF FAME ***
AWARDS CEREMONY -SUNDAY -JUNE 26th-4:30p.m.
** AT THE JACK HACKETT SOFTBALL FIELD**
TONY ARRUDA, CHRIS LaFONTAINE, JUSTIN CARVALHO,
RICKY'CHEEKS" PACHECO, DON SANTI, DALE LaCOMBE Sr.
POSTMORTEM** DAVID 'ROCKY" LaCOMBE,
"WELL DESERVED-ADDED GREATLY OVER THE SEASONS TO
THE SUCCESS OF THE SCSL.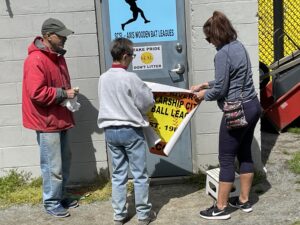 *****2022 FIELD WORK*******
SCSL/AXIS WOODEN BAT STICKERS
*** DAVE - NATALIE - CHRISTINE ***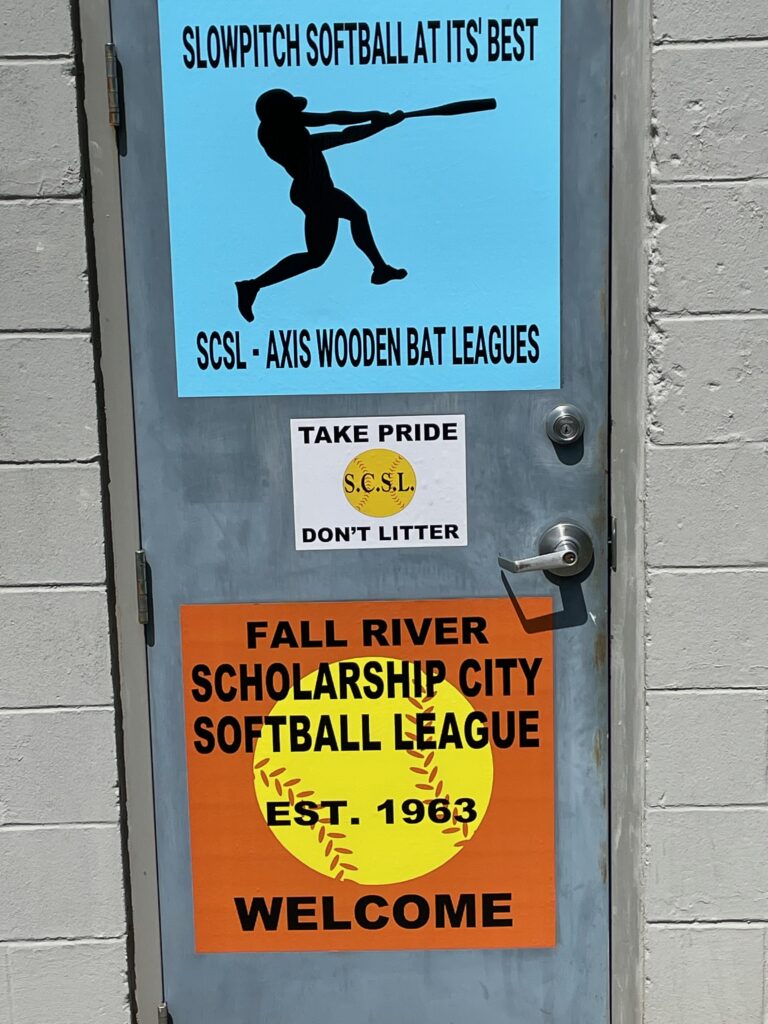 2022 FIELD WORK:
PORTER JOHN AT FIELD
PINE TAR BOARDS ARE ERECTED
DUGOUT BENCHES PAINTED(ROYAL BLUE)
NATALIE & DAVE WORKING ON THE INFIELD
NEW SIGNS & BANNERS ARE UP
WORKERS FROM SIGN SIGNATURES
ERECTING THE SCSL/AXIS LEAGUE SIGN
TEAM STANDING BOARD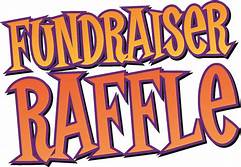 ANNUAL LEAGUE RAFFLE-HELPS IN PAYING
FOR THE FIELD EXPENSES. APPRECIATE TEAMS
HELP WITH. THANK YOU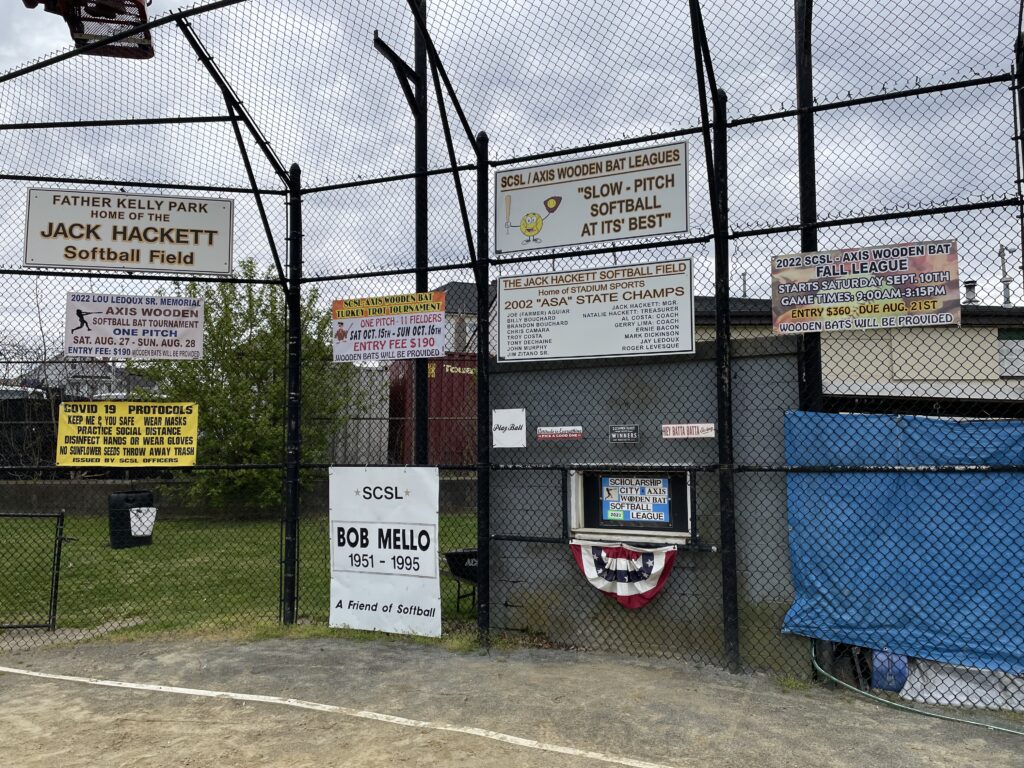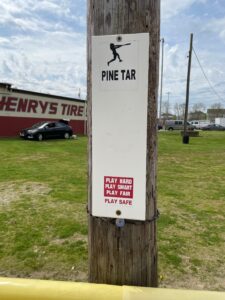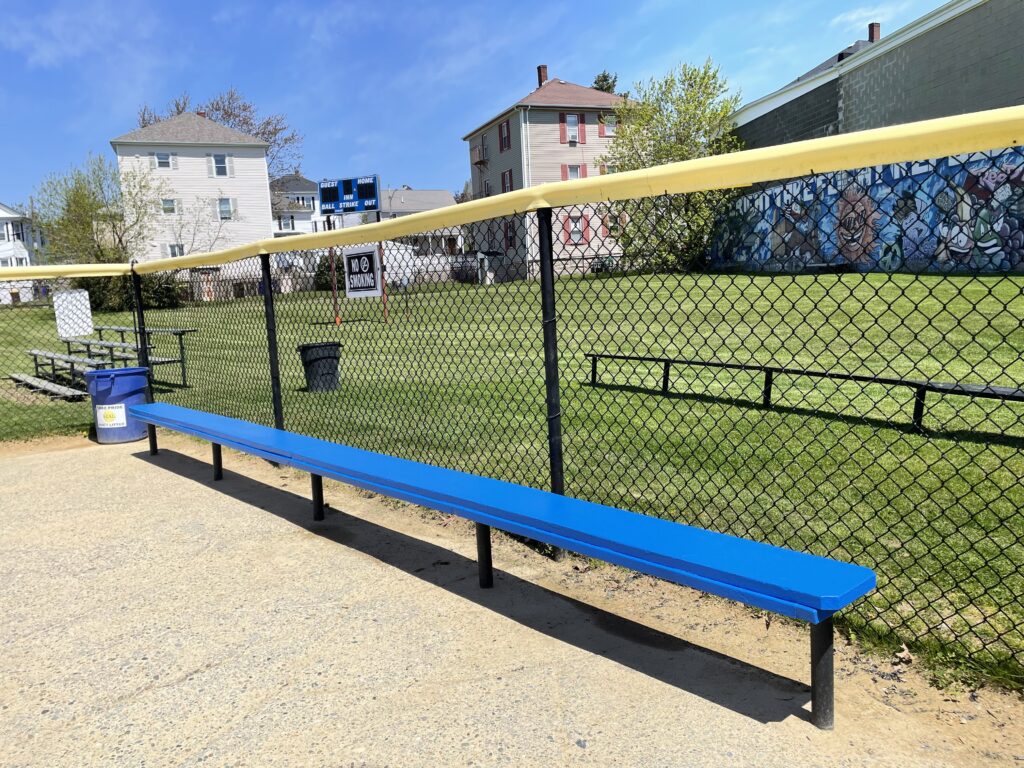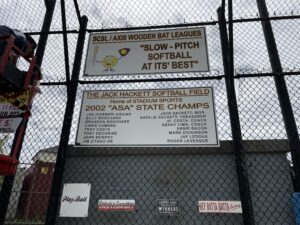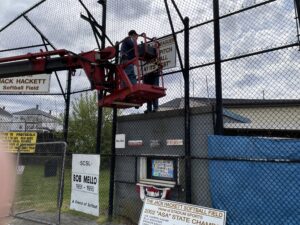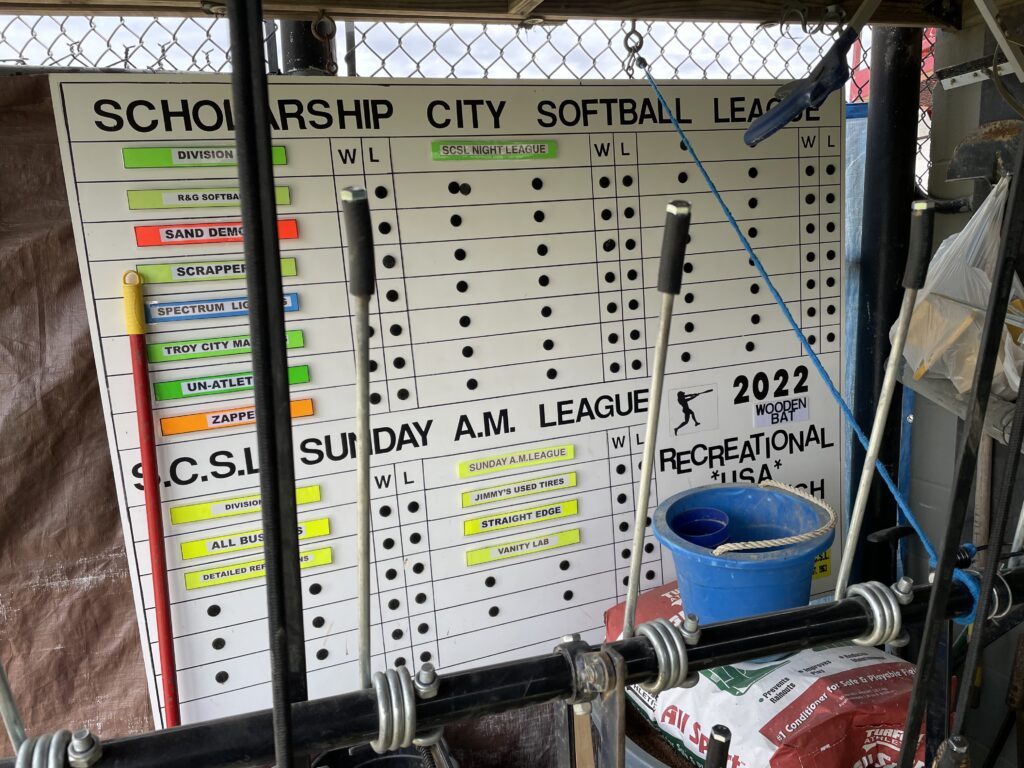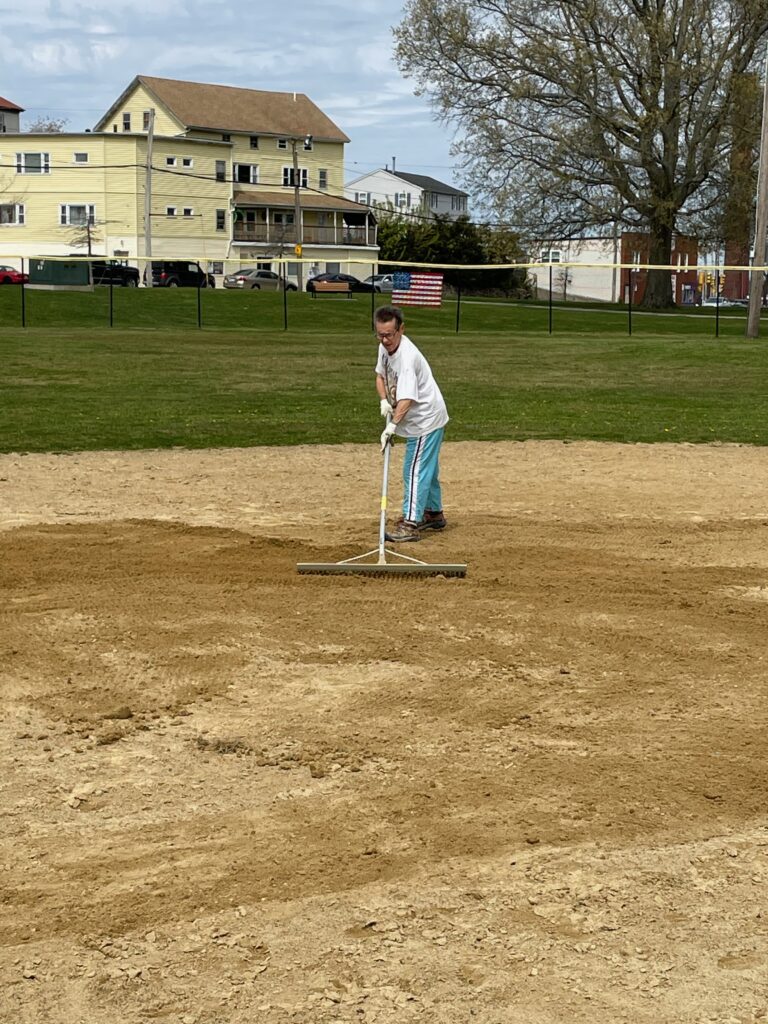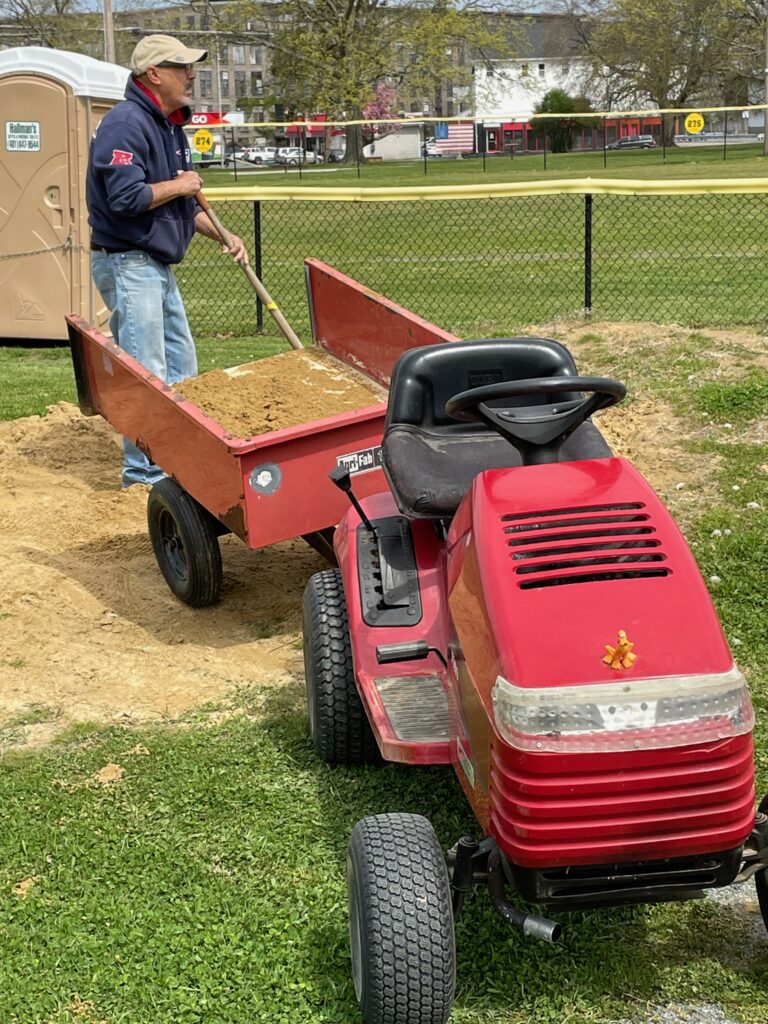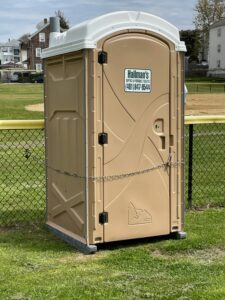 2022 SCSL/AXIS USA WOODEN BAT LEAGUES
" NIGHT & SUNDAY MORNINGS"
PLAYING AT THE JACK HACKETT SOFTBALL FIELD
IT WAS A DRASTIC CHANGE FROM METAL BATS TO
WOODEN BATS. ONCE THE LEAGUE IS UP AND RUNNING,
JACK BELIEVES IT WILL EXPLODE-MORE TEAMS WANTING TO COMPETE-
WHY?? BETTER AND MORE COMPETITIVE GAMES. ALL TEAMS HAVE
A CHANCE TO WIN. THE OWNER OF AXIS BAT CO. LOU LEDOUX AND
DIRECTOR JACK HACKETT HAVE HIGH HOPES FOR TWO VERY SUCCESSFUL
LEAGUES.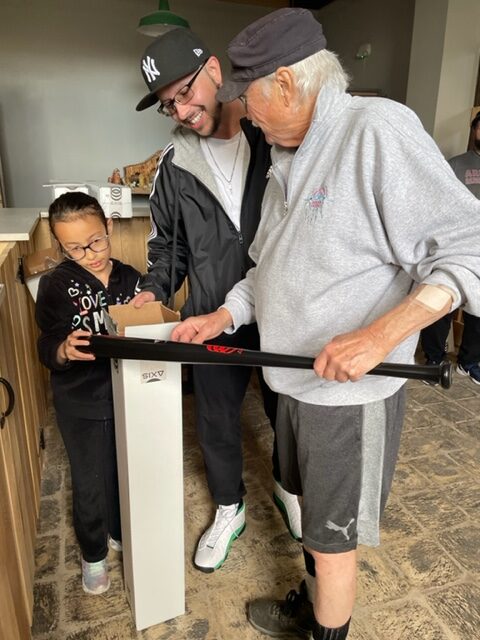 TIM FORCIER -MANAGER OF THE SUNDAY
MORNING LEAGUE TEAM STRAIGHT EDGE,
A VERY GOOD SQUAD BROUGHT HIS DAUGHTER
TO HELP CARRY THE TEAM BATS.
SHE HAD A GREAT TIME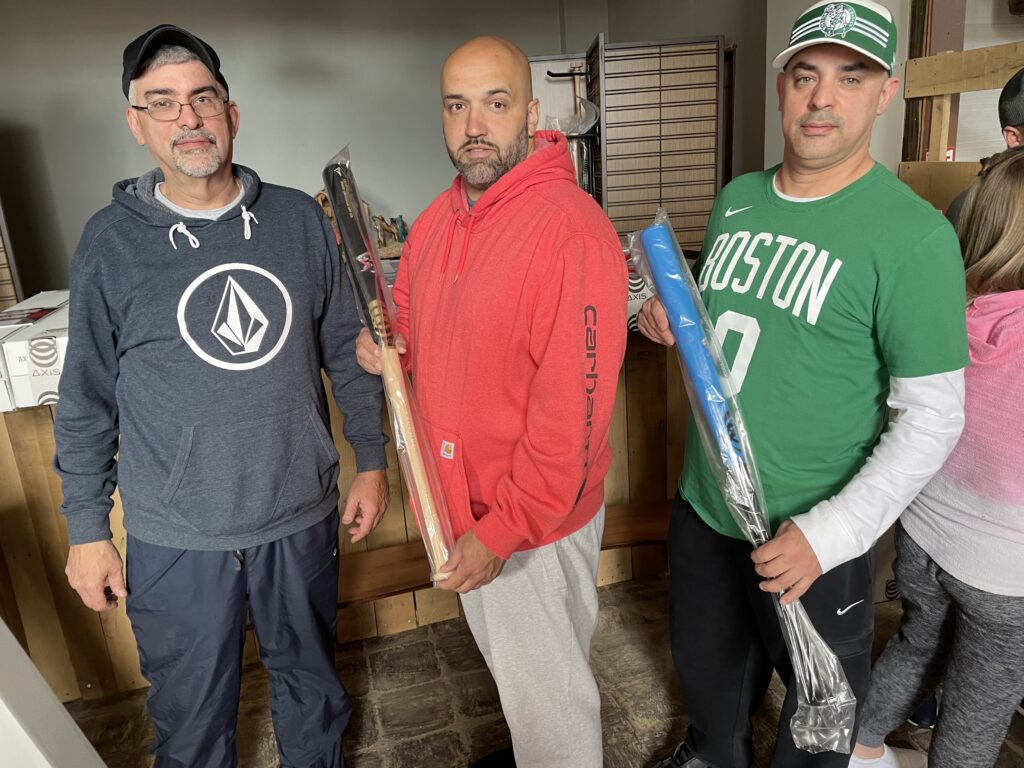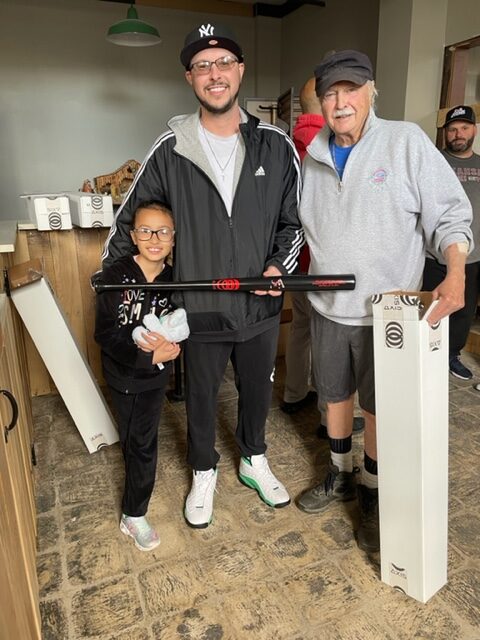 DAD,THE BATS ARE SO PRETTY.
I CAN HELP CARRY THEM.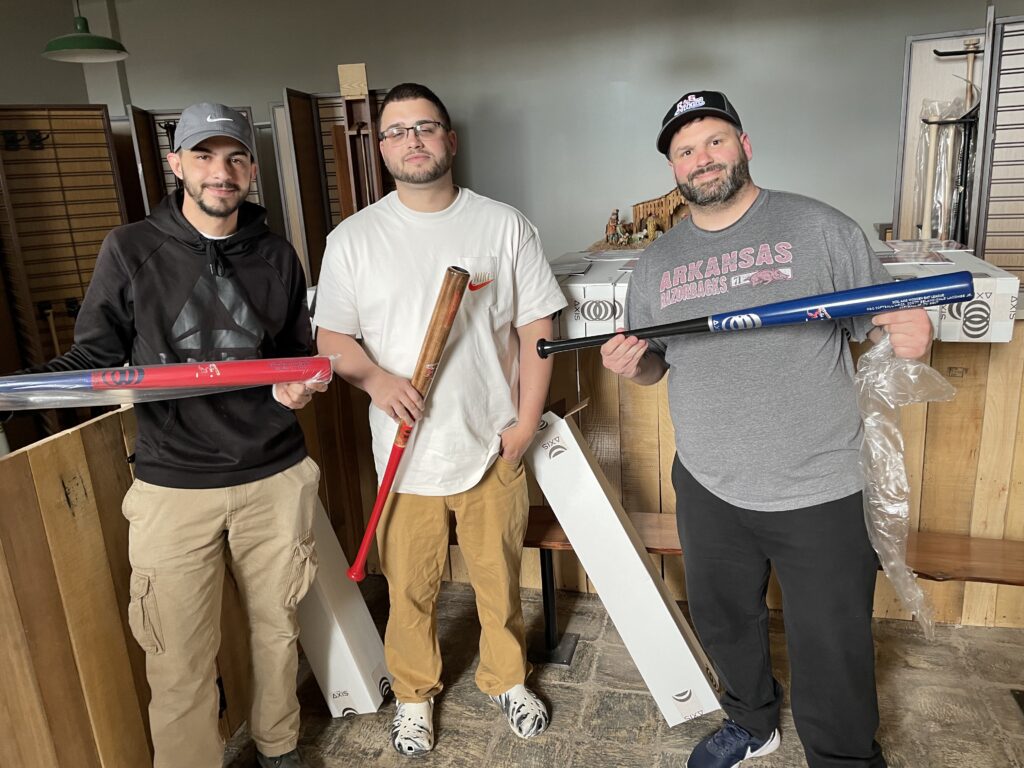 Two Players from the Team Zapped
Chad Leite and Joey Cidade and Mgr.
Scott Beland of the Team R&G Softball.
They were Really Amazed at how the Bats were
so COLORFUL.
MIB UMPIRE FRANK SOUSA, MANAGERS TOM ALVES
AND TONY ARRUDA-ENJOYED THEIR TIME
AT THE AXIS BAT CO. TEAM BATS WERE GREAT.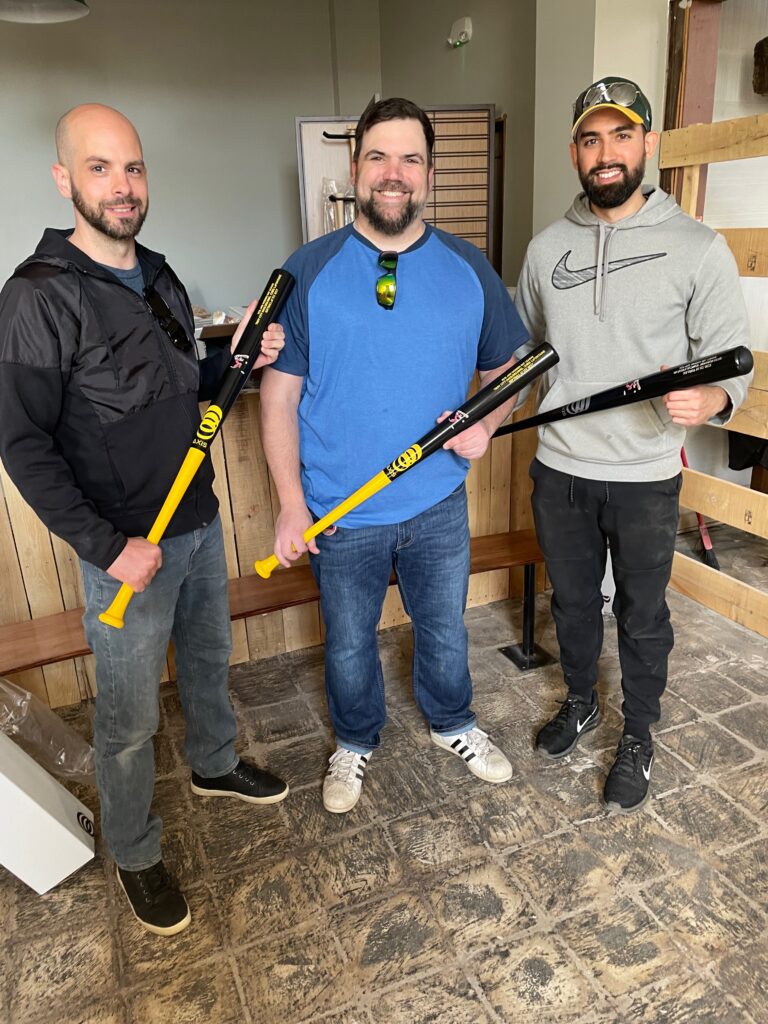 2022 SCSL/AXIS WOODEN BAT TIME-
LEAGUE PLAYER CARLOS DUBOIS ON
TROY CITY MAULERS AND TEAM MGR.
CHRIS LaFONTAINE AND MGR.BRANDON ELLIS
OF TEAM UN-ATHLETICS PICKING UP THEIR
TEAM'S COLORFUL WOODEN SOFTBALL BATS.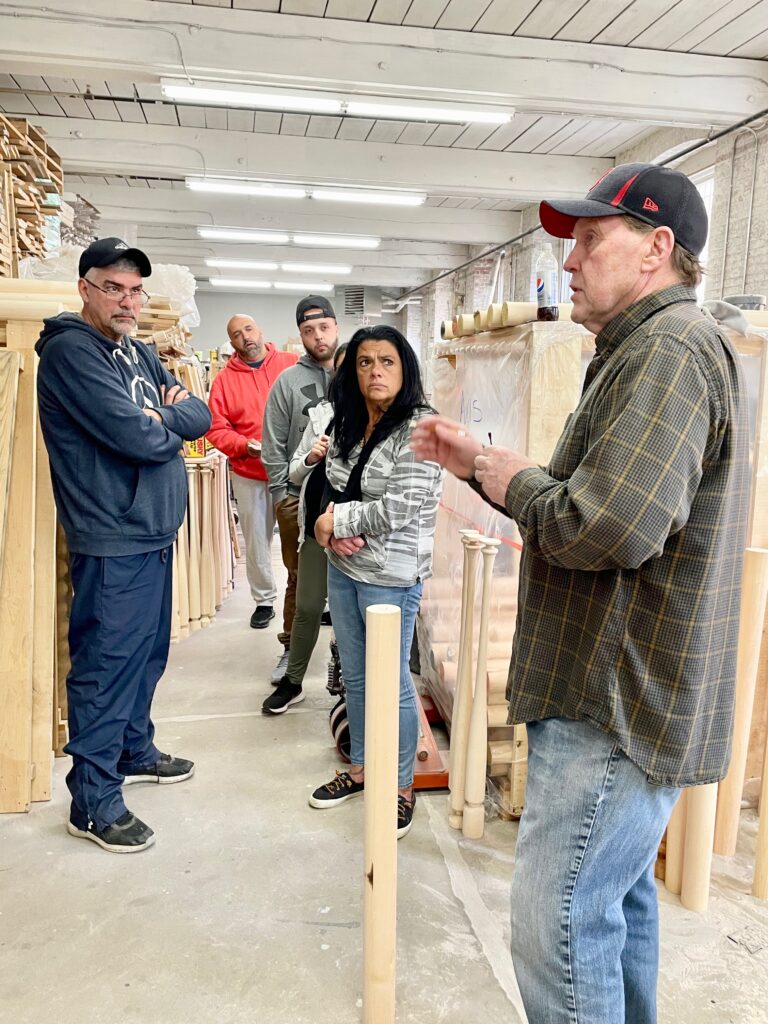 AXIS BASEBALL & WOODEN BAT CO.
OWNER LOU LEDOUX GIVING INFORMATION
ON WOODEN BATS TO SCSL MANAGERS.
OUR COLORFUL WOODEN BATS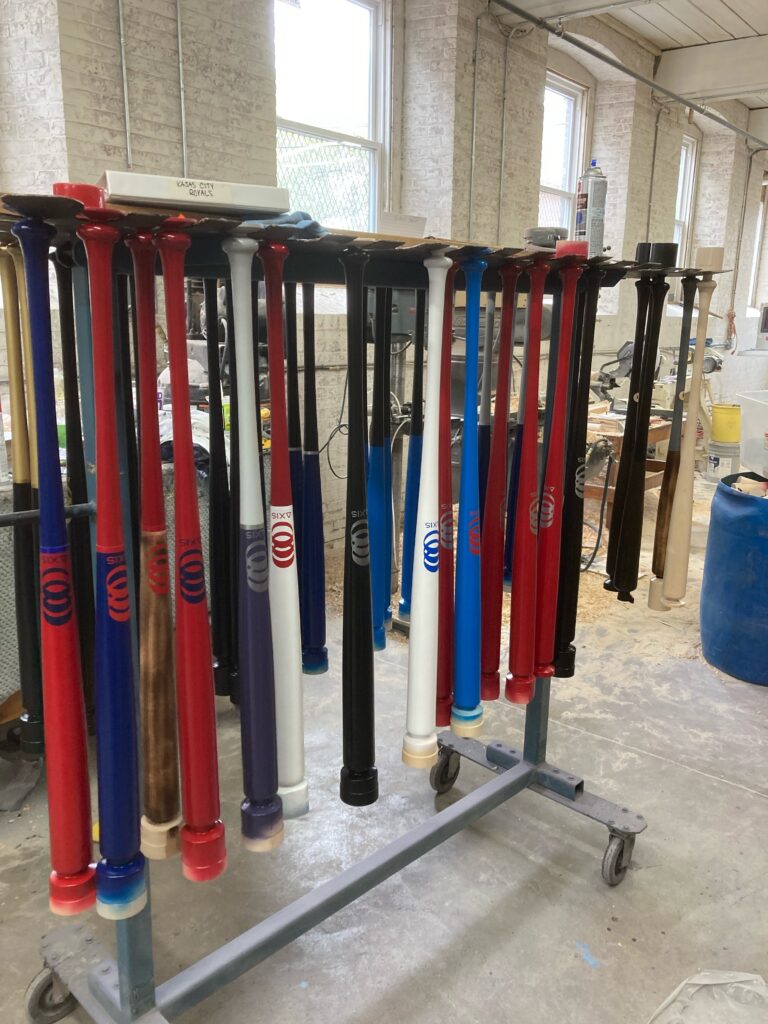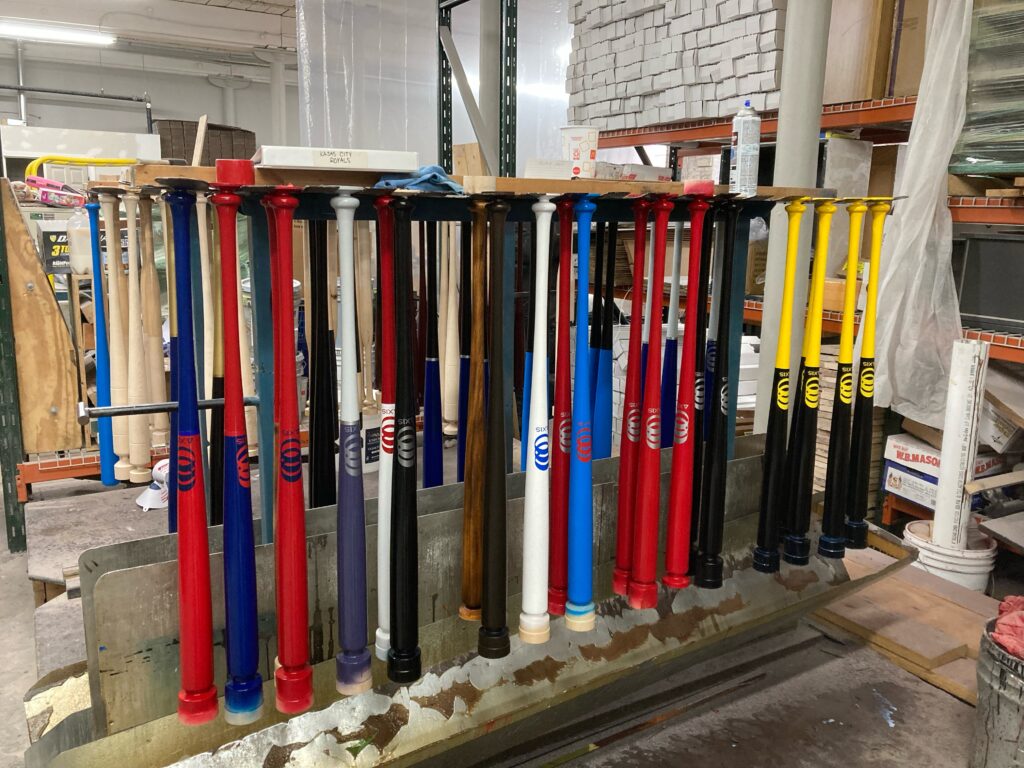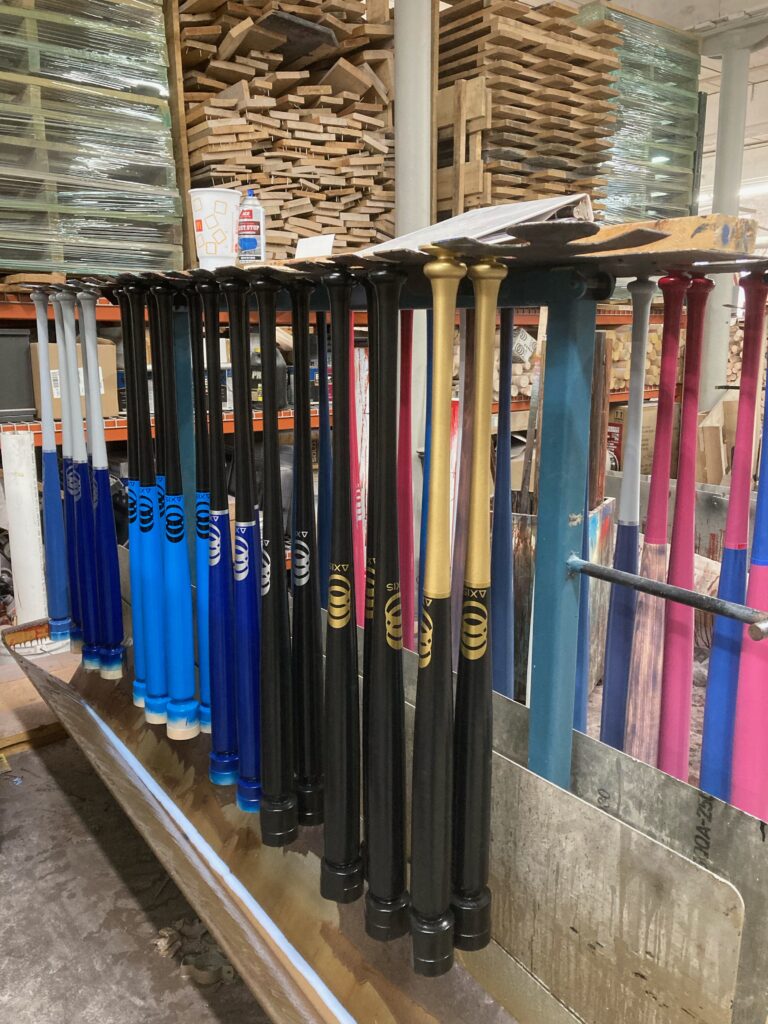 7 TEAMS -- ALL TEAMS ARE COMPETITIVE
IF Team can sell some Raffles it would help
toward League expenses Porter John, New Bases
New tractor,Gas,Oil,SCSL Web Site,etc.-Thank you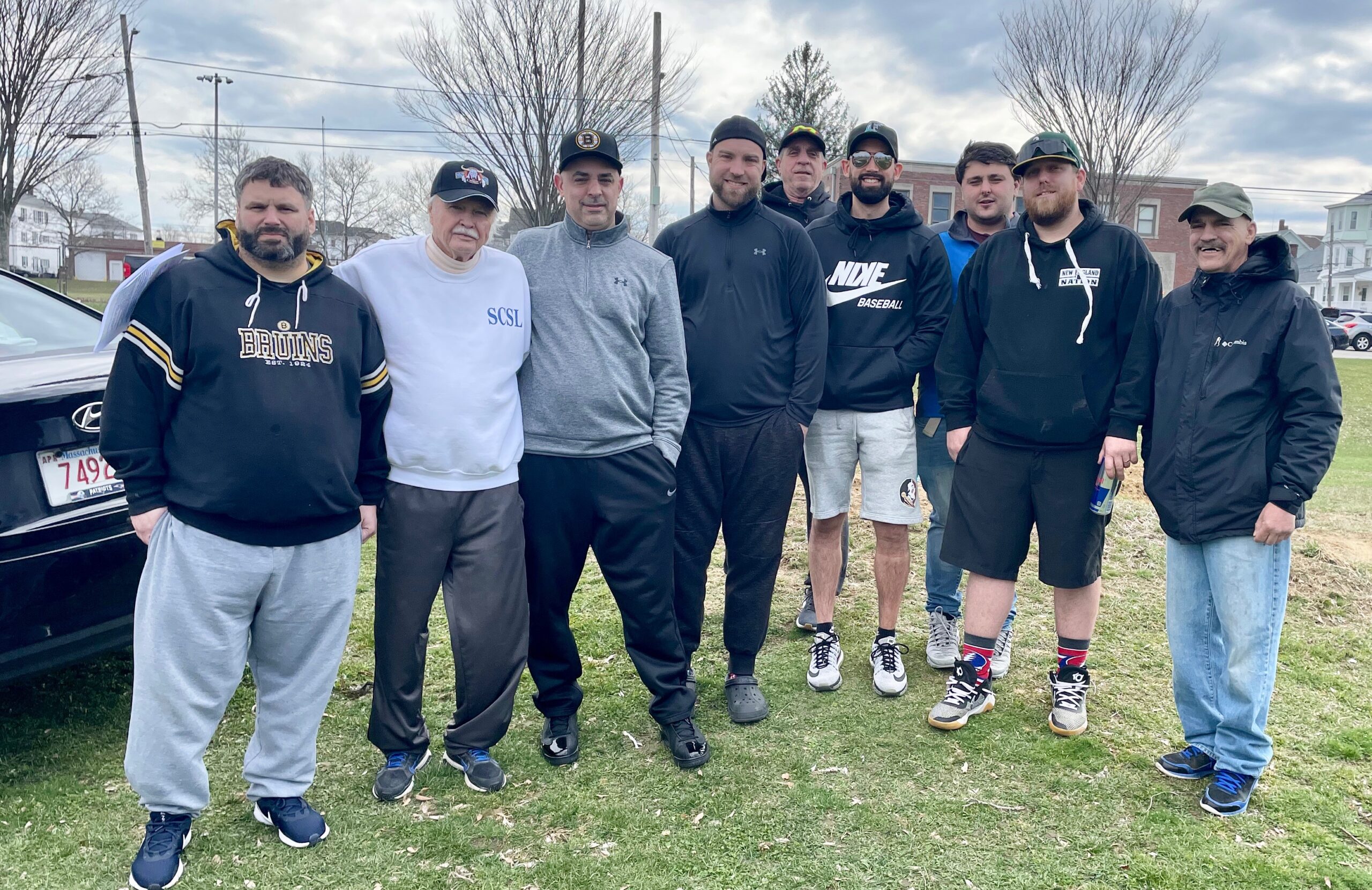 SCSL-AXIS WOODEN BAT USA SLOW PITCH SOFTBALL NIGHT LEAGUE
TEAM MGRS- GETTING READY TO OPEN UP THE 2022 SEASON. -59th.
SCOTT BELAND,DIRECTOR & MIB UMPIRE/CHIEF JACK HACKETT, TONY ARRUDA,
RAY MISSILDINE, MIKE"TURTLE"REGO,BRANDON ELLIS,TOM ENWRIGHT,
BRENDAN NADEAU, LEAGUE OFFICER & UMPIRE DAVE BOTELHO.
MANAGERS-THANK YOU FOR RETURNING TO THE NEW AXIS WOODEN BAT
LEAGUE--BETTER BALLGAMES--MORE COMPETITIVE,
JACK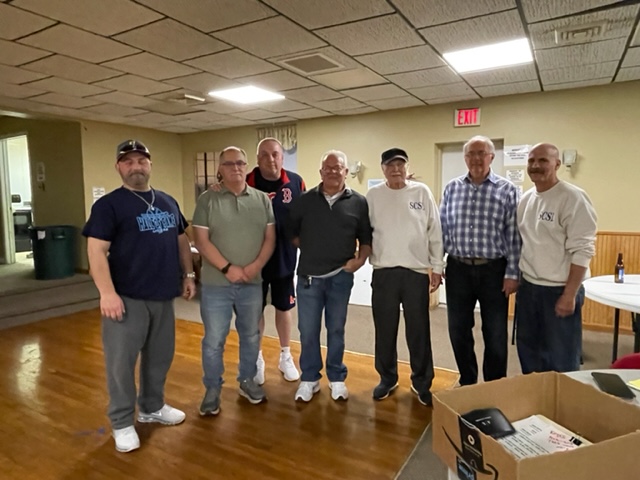 MEN-IN-BLUE UMPIRES FOR THE UPCOMING 2022 SEASON-A SLELTON CREW-BUT A GOOD GROUP OF GAME OFFICIALS. THEY HAVE YEARS OF EXPERIENCE-KNOW THE USA RULES AND GAME MECHANICS
MEMBERS:LINDEN(LJ.) PERRY , BILL SANTOS, BRUCE VANCOUR, ARMAND REBELLO,JACK HACKETT, FRAN DESMARAIS, DAVE BOTELHO. MISSING FROM THE PHOTO JOE ARGO, JOE CARVALHO, DAVE CABRAL, MARK ENWRIGHT, DAVE LEPAGE, FRANK SOUZA, JOE RICARDO, ROY VIEIRA, BOB OLLILA,,
JEREMY ELLIS.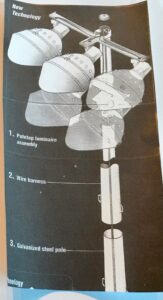 FEBRUARY 10th JACK AND HIS WIFE NATALIE WILL BE APPEARING ON A
ZOOM IN WITH THE COMMUNITY PRESERVATION COMMITTEE (CPA). -10 PERSON PANEL.
TO EXPLAIN WHY HE FEELS THE FALL RIVER SCHOLARSHIP CITY SLOW PITCH SOFTBALL FIELD SHOULD BE GIVEN UP-TO DATE METAL POLE LIGHTING AND THE ERECTING OF A PROPERTY DAMAGE NETTING IN THE RIGHT FIELD AREA.
SCSL IS SEEKING A $400,000 GRANT TO PAY FOR THE ABOVE PROJECTS.
THE FIELD HAS TO BE UPDATED TO KEEP THE SCSL AS THE TOP ORGANIZATIONAL AND FUN LEAGUE IN THE AREA. 2022 WILL BE ITS 59th. SEASON. WOW
SCSL COMMITTEE MEMBERS; DAVE BOTELHO, BILL SANTOS, LOUIE SILVA, FRANK SOUSA, PETER SZADY, AND ERIK THOMPSEN.
*******************************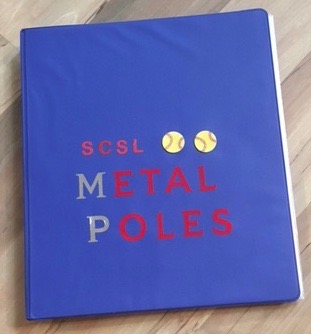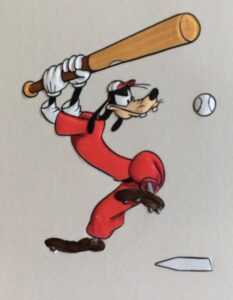 WHY WOODEN BATS ???
SCSL 2022
First Step Toward Change
is AWARENESS — Then
ACCEPTING IT.
TO CLARIFY WHY WE (SCSL) ARE CHANGING BACK TO WOODEN BATS IN ALL LEAGUES (NIGHT, SUNDAY MORNING, FALL AND TOURNEYS). The League has been Mandated by the Fall River Park Department and Board that in Order for us to Secure a Playing Permit for the Upcoming Season (59th.) we must make the changes to Secure a Safer Park for all Concerned — the Park Board, the Neighbors (Home Owners) , Fans and even the Players themselves.
The field (1963) was initially started using Wooden Bats and a less Flight Ball and 'Little or No Problems Arose but with the Advancement of Metal Bats and a Lively Game Ball this has drastically Changed the Game. The field has remained
the same but the Metal Bats and Lively Game Ball has brought about Safety Concerns (Injuries) and Property Damages.
The League Officers recognize we can not change the layout of the Field, but we can and must Create a Situation bringing about a Safety Measure for Fans, Players and Homeowners. We believe going back to Wooden Bats and "C" Teams will definitely establish a Safer Environment.
The SCSL Officers realize this Drastic Change will disappoint many Players but letting our intention known well in advance ( January 2022 ) will give those Teams the opportunity to seek other Area Leagues where Distance is not a Problem.
Wooden Bats; 1.Less Property Damages 2.Safer Game 3.Low Ball Games Scores
*************** 3. Have Good Games 4. All Teams have a Chance to Win. 5. Bats
Cost Less $ . 6. Now let's see who the Real Power Hitters "ARE"
COVID19- BE COMPUTER ZOOM IN
I am Going Zoom in With the CPC on February 10th. ($400,000 Grant) Project Metal Pole Lighting and Netting ($22,000) Erected in Right Field Area.If we get it ,this will be the Field to Play at. Secure a Franchise in 2022. SCSL will only be taking a certain Number of Teams.
FALL RIVER SCHOLARSHIP CITY USA AXIS WOODEN BAT CO.
SLOW PITCH SOFTBALL LEAGUES
SCSL WILL GET TEAMS INTERESTED; Only "C" Teams and Few Invited Back
NO POWER HOUSE TEAMS—All-STAR TRAVELING TEAMS - TROUBLED TEAMS
SCSL OFFICERS

WOODEN POLES OF THE PAST.
POOR LIGHTING & ROTTED
TIME TO UPDATE LIGHTING SYSTEM
TO METAL POLES.
TO ONE AND ALL!
WE ARE UNDERTAKING A LARGE TASK TO UPGRADE
OUR ANTIQUATED LIGHTING SYSTEM TO MODERN
METAL POLES AND EFFICIENT LIGHTS AT HACKETT FIELD,
FR. KELLY PARK.
WE ARE ASKING YOU TO EMAIL US A FEW WORDS DESCRIBING
HOW S.C.S.L. SOFTBALL HAS INFLUENCED YOUR LIFE - - -
FOR EXAMPLE MADE GOOD NEW FRIENDS, LEARNED TO
WORK TOGETHER TOWARD A GOAL ETC.. ALSO ITS LOCATION
AND BUSINESSES NEAR BY THAT YOU HAVE USED.
THANKS IN ADVANCE. WE CAN USE ALL THE BACKING UP WE CAN GET TO "LIGHT UP" OUR FIELD.
THANK YOU SCSL / CPA COMMITTEE
JACK AND NATALIE HACKETT
BILL SANTOS
ERIK THOMPSEN
PETER SZADY
LOUIE SILVA
FRANK SOUSA
DAVE BOTELHO
2021 SCSL FIELD WORK - UPGRADE
FIELD WORKERS JACK,NATALIE,DAVE,TOPHER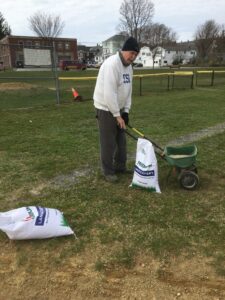 There are 6 BUTT BUCKETS ON THE FIELD"S FENCE.
PLEASE DUMP YOU BUTTS INTO THE BUCKET.
*** LET US KEEP THE AREA FREE OF LITTER.***
"THANK YOU" ** LEAGUE OFFICERS
GRASS SEEDING THE OUTFIELD AREA.
PLEASE RAIN-GET THE SEEDS INTO THE GROUND.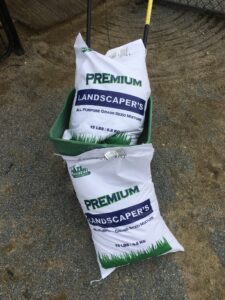 TRACTOR GAS & OILED.
JACK DRAGS THE INFIELD
EACH MORNING.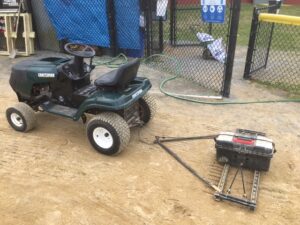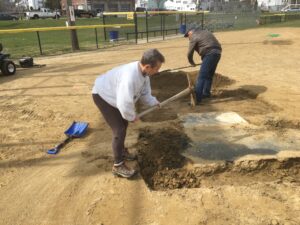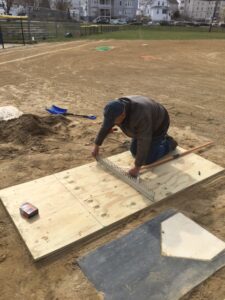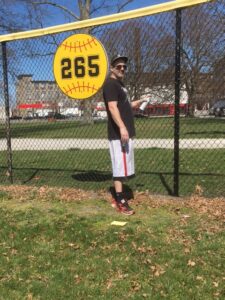 JACK'S NEW FRIEND "ED" . HE WALKS HIS
DOG AROUND THE FIELD EVERY MORNING.
WELL JACK HIRED HIM TO PAINT THE OUTFIELD
POLES. HE IS DOING A GREAT JOB
AND MAKING A FEW $$$.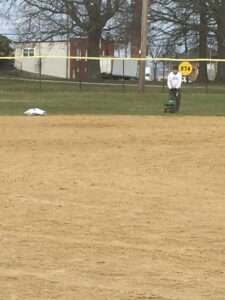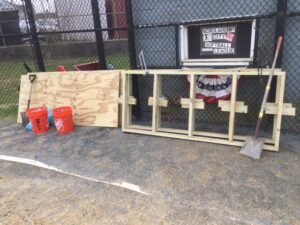 NEW FRAMES FOR THE NEW TURF
MATS THAT WILL BE LAIDED DOWN
BEFORE OPENING DAY($445-EXPENSIVE).
ALSO NEW COACHES MATS & ON DECK CIRCLES.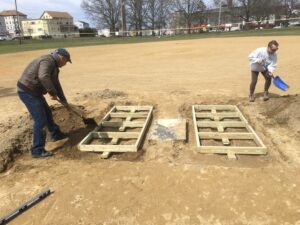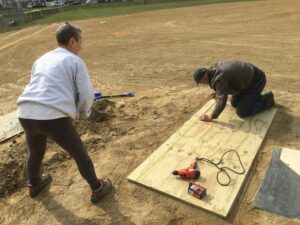 NATALIE HACKETT AND SCSL OFFICER
DAVE BOTELHO DIGGING AND PUTTING IN
AND SECURING THE NEW FRAME WORK
**** HARD WORK ***** GREAT JOB DONE.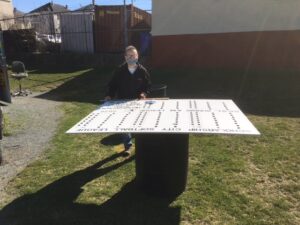 NATALIE GETTING THE SCSL STANDING
BOARD -- DIVISIONS AND TEAM NAMES SET UP.
IT WILL BE IN THE STORAGE SHED.
***** UPDATED EACH MORNING.******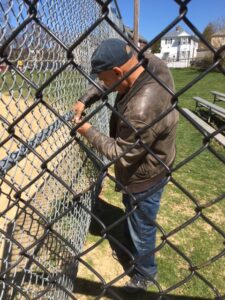 CHECKING ALL TIES ON FENCE GUARD
******** AND SAFETY FENCES*******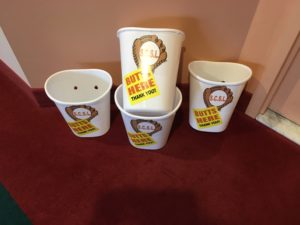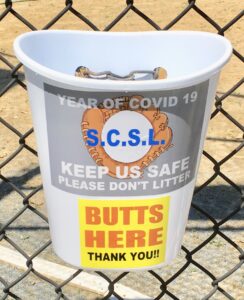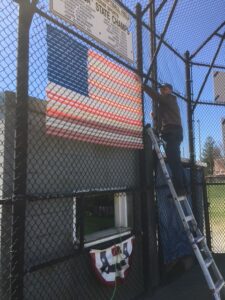 SCSL OFFICER DAVE BOTELHO TAKING
DOWN THE OLD USA FLAG-
***A NEW ONE WILL BE PUT UP.****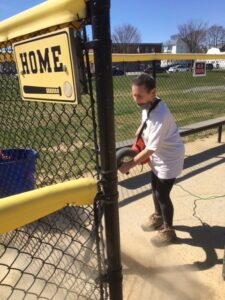 NATALIE HACKETT IS A VALUABLE ASSET
FOR THE SCSL. EVERYDAY DURING THE SEASON
SHE CLEANS THE DUGOUTS AND MATS.
SHE IS A HARD WORKER.

TWO BIONIC SPOTLIGHTS WILL BE ERECTED
ALONG WITH THE FIELD CAMERA
VALDALISM- SMILE- YOU'RE ON CAMERA.
******* CATCH YOU WE WILL********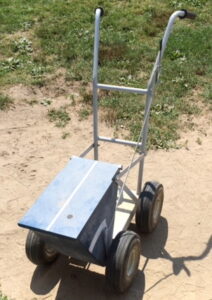 FOUL LINES WILL BE CHALKED EVERY
GAME DAY & SAFETY PLATE LINE.
********** SOFTBALL HALL OF FAME ***********
SCHOLARSHIP CITY LEAGUE WELCOMES CLASS OF 2020.
PETER SZADY, TOM LEPAGE, JOHN MURPHY, JOE AGUIAR,
ERIK THOMPSEN AND SCSL DIRECTOR JACK HACKETT
REPRESENTING HIS SON PAUL BECAUSE OF COVID19
RESTRICTIONS COULD NOT FLY UP FROM SAN ANTONIO,TX. .
ALSO MISSING FROM THE PHOTO WAS TOM SILVA.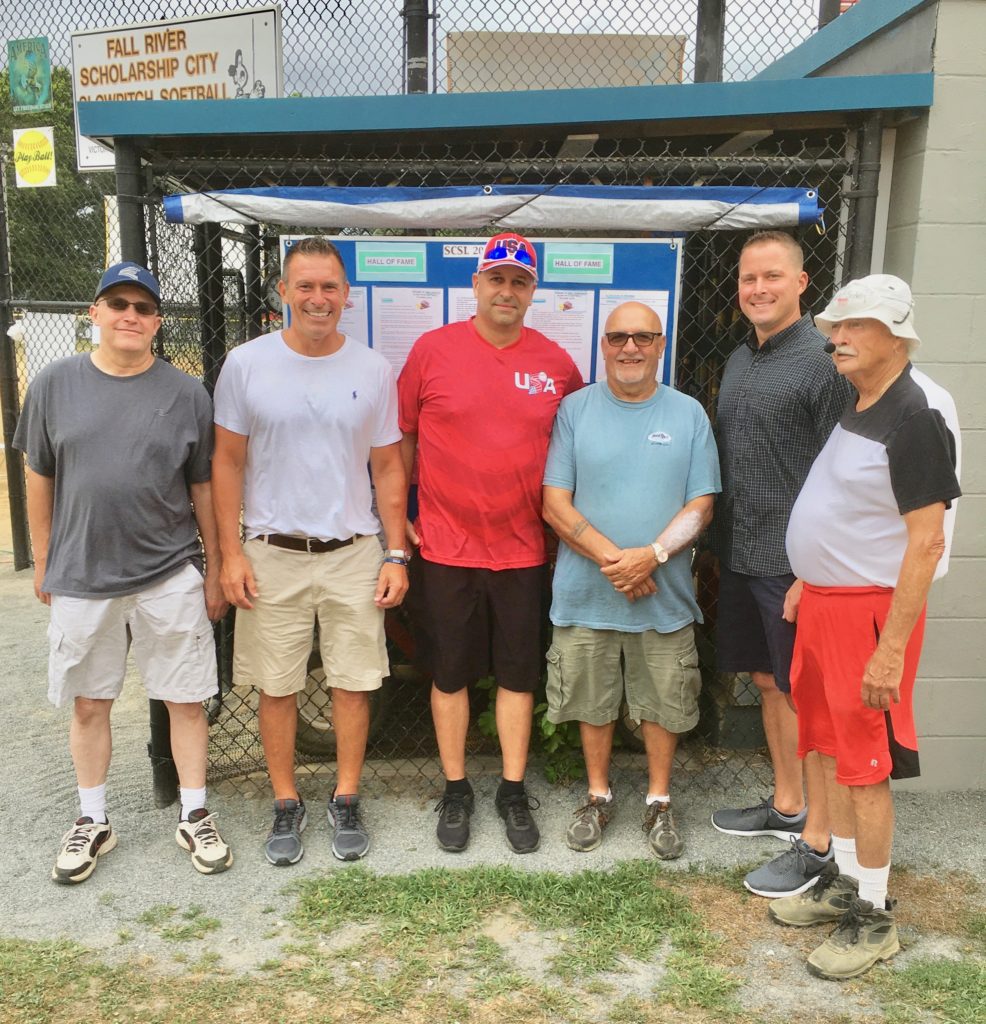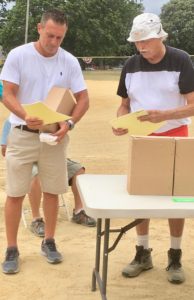 THE HIGHLIGHT OF THIS SCSL AWARD CEREMONY
IS THE 6 NEW INDUCTEES INTO THE 2020 SCSL 1.
HALL OF FAME
***********************
RESUME.
OUR FIRST INDUCTEE "TOM LEPAGE" STARTED PLAYING IN 1985.He PLAYED SHORTSTOP AND THE OUTFIELD.HE PlAYED 5 SEASONS IN THE SCSL(RICKS,ARROWS,SEA BREEZE CAFE).HE REMEMBERS PLAYING IN THE LEAGUE WENT THERE WAS 27 TEAMS COMPETING. IN 1989 Played for Ricks was TEAMS MVP ANDSCSL HOME RUN LEADER. 5 SEASONS HE WAS A LEAGUE ALL-STAR.WON VARIOUS LEAGUE AND TOURNAMENT BATTING TITLES, HOME RUN TITLES MVP AND MGRS. PLAYER AWARDS. EVENTUALLY PLAYED IN OTHER LOCAL LEAGUES - SOMERSET , BRISTOL AND NEW BEDFORD.WINNING LEAGUE CHAMPIONSHIP IN ALL. TREMENDOUS GLOVE AND POWER HITTER.ALSO A GREAT TEAMMATE. A TRUE SPORTSMEN ON AND OFF THE FIELD.ALSO HIS TEAMS HAVE COMPETED IN NATIONAL USA AND USSSA TOURNAMENTS. PLAYING GREAT SOFTBALL IN REPRESENTING THE LOCAL AREA LEAGUES. HE NOW PLAYS FOR ENTOURAGE -- MGR.PAUL LOPE'S TEAM-ONE OF THE TOP TEAMS IN THE AREA. AS HE STATED TO ME ,IT HAS BEEN A LONG RIDE (35 Seasons).HE ENJOYED PLAYING THE GAME AND ESPECIALLY THE PEOPLE HE HAS MET AND THE FRIENDSHIP THAT HAS DEVELOPED.AS HE STATED WHETHER IT WAS HIS TEAMMATES,MANAGERS,UMPIRES,OPPOSING PLAYERS OR JUST THE FANS -- THEY ARE ALL WHAT MAKES THIS GAME OF SLOW PITCH SOFTBALL FUN.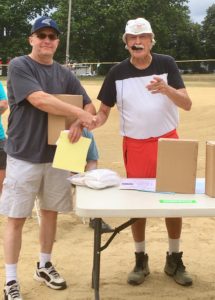 RESUME
"PETER SZADY"
STARTED HIS SLOW PITCH SOFTBALL PLAYING
IN 1980(40 Seasons) .HE WAS THE DIRECTOR OF THE SOMERSET MEN'S LEAGUE FOR MANY,MANY SEASONS(13).ALSO DID THE SCORING OF ALL THE GAMES. HE PUT A LOT OF TIME AND ENERGY INTO MAKING THAT LEAGUE ONE OF THE MOST COMPETITIVE IN THE AREA. PLAYED IN VARIOUS LEAGUES, SCSL, SOMERSET , BRISTOL AND TIVERTON. HE WAS THE TEAM'S PITCHER AND BECAME ONE OF THE TOP PITCHERS IN THE AREA AND HAD A GREAT GLOVE ON DEFENSE AND ONCE AWHILE HE WOULD CRACK THE LONG BALL. PLAYED INDUSTRIAL LEAGUE, SUNDAY MORNING LEAGUES, SENIOR LEAGUE AND NIGHT LEAGUES.
COMPETED IN MANY LOCAL AND WORLD TOURNAMENTS.HIS TEAMS WERE ALWAYS IN THE RUNNING TO CAPTURE THE TOURNEY AWARDS.HE PLAYED FOR MANY TEAMS, A FEW WERE AC LUMBER,ST.JOHN'S CLUB, IPC, VENTURA'S MEATS,
SCSL NOMADS AND STADIUM SPORTS. HE MANAGED APOLLO RADIATOR AND DARK SIDE. HIS TEAMS WON MULTIPLE CHAMPIONSHIPS AND HE PERSONALLY CAPTURED MANY MVP AWARDS.HE IS STILL PLAYING AND ALSO NOW SERVES AS AN SCSL OFFICER.WOW, HE HAS WORN MANY HATS OVER THE 40 SEASONS.
LEAGUE DIRECTOR, SCORER, MANAGER, PLAYER AND A FAN . HE ESPECIALLY HAS CONTRIBUTED AND ADDED GREATLY TO THE SUCCESS OF THE GAME HE LOVES "SLOW PITCH SOFTBALL".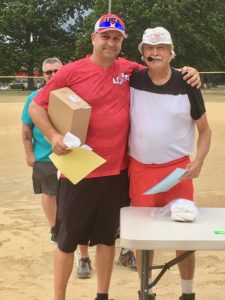 THE NEXT 2020 SCSL HALL OF FAME INDUCTEE IS
JOHN MURPHY-- WE ALL KNOW AS "MURPH" HE PLAYED 6 SEASONS IN SCSL, WENT ON TO PLAY SOMERSET, WESTPORT AND HE PUT IN 22 SEASONS IN THE TAUNTON LEAGUE (AREA WHICH HE LIVES) PLAYS OUTFIELD, STRONG DEFENSIVE PLAYER AND A TREMENDOUS HITTER (ALWAYS HITTING FOR A VERY HIGH AVERAGE). HE CAN ALSO POP THE HOME RUN BALL. IN SCSL PLAYED FOR JIMMY'S TIRES, BISHOP ELECTRIC, PINK SOXS AND RUNS. OVER THE SEASONS HE HAS WON MANY AWARDS 7 MVP'S - PLAYER OF THE YEAR AWARD AND SPORTSMANSHIP AWARDS. IN ALL THE LEAGUES HIS TEAMS PARTICIPATED IN --- WON THE LEAGUE CHAMPIONSHIPS AND LEAGUE PLAYOFFS (TOTAL 17) -- WOW. FOR THE LOVE OF PLAYING THE GAME -- TRAVEL HE WILL . HE PLAYED IN TOURNAMENTS IN 24 STATES AND PLAYED IN 3 TOURNAMENTS IN CANADA .TEAM WON (96-97-99-)TEAM BELOLIS -TAUNTON - A GREAT TEAM). HE HAS COMPETED IN 16 WORLD TOURNAMENTS 5 TIMES HIS TEAM FINISHED IN THE TOP 5 . IN A FEW HE WAS SELECTED TO THE ALL-TOURNAMENT TEAM. A GREAT ACCOMPLISHMENT ESPECIALLY WHEN OVER 140 OR MORE TEAMS COMPETE AND 1600 PLAYERS. HE NOW PLAYS IN THE VERY COMPETITIVE R.I. OVER 50 SENIOR LEAGUE AND STILL ACTIVE IN THE SCSL. KNOWING HIM PERSONALLY FOR MANY, MANY SEASONS. PLAYING AGAINST HIS TEAMS AND ESPECIALLY WHEN HE PLAYED FOR MY TEAM THE NOMADS IN 2002 ASA STATE TOURNEY WHICH THE TEAM WON AND THAT ENABLED THE NOMADS TO COMPETE IN THE WORLD TOURNAMENT IN ALABAMA. MURPH HAS SHOWN, HE IS A GREAT TEAMMATE, A GREAT PLAYER AND A TRUE GENTLEMEN ON AND OFF THE FIELD.
THANK YOU FOR BEING AN SCSL FAMILY MEMBER.
I WANT TO ALSO MENTION THE TOP HIGHLIGHT OF HIS PLAYING DAYS IS GETTING TO
PLAY ALONG SIDE HIS SON RYAN (ALSO A GREAT PLAYER).
************" LOVE PLAYING THE GAME MURPH DOES" *************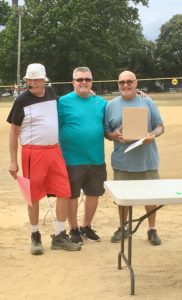 NEXT INDUCTEED 2020 INDUCTEE INTO THE SCSL
HALL OF FAME
JOE "FARMER" AGUIAR
INVOLVED IN THE GAME OF SLOW PITCH SOFTBALL FOR OVER 30 SEASONS.
** PLAYED BENJAMIN'S CAFE- TIVERTON LEAGUE ONE OF THE TOP LEAGUE TEAMS.
COSMOS PIZZA - SATURDAY MORNING LEAGUE PITCHED A NO-HITTER
******PLATE UMPIRE WAS JACK HACKETT *******
ASA & USA GAME OFFICIAL UMPIRED TIVERTON AND SCSL LEAGUES.
KNOWS THE GAME AND CONTROLLED THE TEAMS. DID A GOOD JOB OFFICIATING
********** HE WAS ALWAYS THERE WHEN NEEDED.***********
Director Jack Hackett Statement on JOE.
JOE WAS ALWAYS AVAILABLE TO ASSIST THE SCSL OFFICERS IN WHATEVER HAD TO BE DONE TO THE IMPROVEMENT OF THE JACK HACKETT SOFTBALL PLAYING FIELD. EACH SEASON HE PROVIDES THE TABLES AND CHAIRS FOR THE SCSL AWARD CEREMONY AT THE FIELD. HE DELIVERS THEM AND SETS IT UP AND AT THE CONCLUSION TAKES IT DOWN. HE IS A TRUE SPORTSMAN OF THE GAME..THE WORD" NO "IS NOT IN HIS VOCABULARY. IT IS " YES" I WILL BE THERE TO HELP. ALWAYS WILLING TO GIVE 100% OF HIS TIME AND EFFORT TO IMPROVE THE SCSL AND THE MIB. ONCE AGAIN JOE ,
*** "A GREAT BIG THANK YOU" FROM THE SCSL OFFICERS AND THE MIB UMPIRE'S ASSOCIATION. PICTURED WITH HIS FRIEND AND FORMER HOF TONY DECHAINE.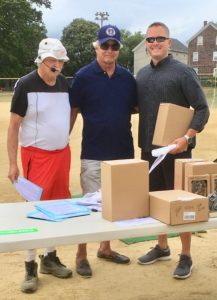 THE NEXT 2020 SCSL HALL OF FAME INDUCTEE IS
ERIK THOMPSEN
ERIK STARTED PLAYING IN 1988 (32 SEASONS). HE IS A VETERAN TO THE GAME OF SLOW PITCH SOFTBALL. A GAME HE LOVES PLAYING.
HE HAS PLAYED IN LEAGUES AND LOCAL TOURNAMENTS IN SOMERSET, SWANSEA AND THE SCSL (BE 5 SEASONS). HE PLAYS THE OUTFIELD, HE HAS TREMENDOUS SPEED AND IS A TOP DEFENSIVE PLAYER. HE DOES PLAY SHORTSTOP WHEN NEEDED. A POWER HITTER HE IS. ALSO HE IS A SWITCH HITTER. HE NOT ONLY PLAYS BUT HE ALSO MANAGES TEAMS(Jimmy's Used Tires) -SCSL NIGHT & SUNDAY MORNING - FALL THE Grace Gospel-NECA CHURCH LEAGUE ). HE IS A GREAT TEAMMATE AND THE PLAYERS LOVE PLAYING FOR HIM. HE GIVES 100% HUSTLE ON THE FIELD AND IS A TRUE GENTLEMEN ON AND OFF THE FIELD.
I MET ERIK WHEN UMPIRING HIS GAMES WHEN HE PLAYED FOR THE CHURCH LEAGUE IN SWANSEA. RIGHT AWAY, I OBSERVED HE WAS A GREAT PLAYER AND WOULD BE A PLUS FOR THE GAME OF SLOW PITCH SOFTBALL. ERIK'S SQUADS HAVE WON THEIR SHARE OF LEAGUE CHAMPIONSHIPS. HE HAS WON SEVERAL MVP AWARDS AND PLAYER & SPORTSMANSHIP AWARDS OVER THE SEASONS.
PICTURED WITH HIS DAD CARL-,WHO WAS DIRECTOR OF THE NECA CHURCH LEAGUE.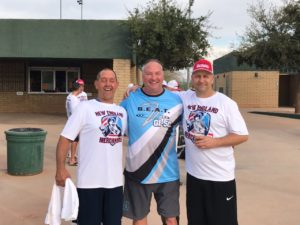 IT IS A GREAT HONOR TO INTRODUCE THE NEXT
2020 SCSL HALL OF FAMER
MY SON PAUL HACKETT
PAUL STARTED PLAYING IN THE SCSL AT THE AGE OF 22 IN 1988 (32 SEASONS AGO). HE PLAYED FOR THE CAPS AND THEN THE TOP SQUAD THE CUBS MGR. BY GERRY POTVIN AND MIKE MONIZ. AND ON MILITARY LEAVE FOR HIS DAD'S TOP
TEAM NOMADS IN LOCAL AND STATE TOURNAMENTS. ALSO PLAYED IN THE TIVERTON MENS" LEAGUE. WHEN BACK HOME. HE ALSO PLAYED IN THE CO-ED LEAGUE. HE DID SOME ASA UMPIRING. HE IS STILL PLAYING THE GAME (54) AND
HAVING FUN. PAUL SERVED 20 YEARS IN THE AIR FORCE, PLAYED SLOW PITCH SOFTBALL IN 24 STATES AND 9 COUNTRIES.HE PLAYED OUTFIELD AND FIRST BASE, GREAT DEFENSIVE GLOVE. LATER IN HIS CAREER BECAUSE OF A SERIOUS KNEE INJURY(WEARING A BRACE) HE DID SOME CATCHING AND HANDLED THE DH ROLE. ON HIS SQUADS HE USUALLY BATTED CLEANUP, HE WAS A POWER HITTER. HIS TEAMS HAVE WON MANY LEAGUE CHAMPIONSHIPS AND STATE TOURNAMENTS (ALASKA, TEXAS, NEW MEXICO, NEVADA). IN THE VARIOUS TOURNAMENTS, STATE AND WORLDS, HE HAS CAPTURED 10 MVP AWARDS, PLUS BEING SELECTED A FEW TIMES ON THE ALL WORLD TOURNAMENT TEAM.IN 2002 IN ALABAMA 120 TEAMS COMPETED 1800 PLAYERS, HIS TEAM FINISHED IN 2nd.PLACE, HE WON MVP AWARD AND WAS SELECTED 1 of THE TOP 10 PLAYERS. MY WIFE AND I WERE THERE TO SEE HIM PLAY, WE WERE SO PROUD OF HIM BEING OUR SON AND PAUL REPRESENTING HIS TEAM, THE HACKETT FAMILY AND BEING A PLAYER OUT OF THE SCSL. LAST SEASON PLAYING IN AN OVER 50 ARIZONA TOURNAMENT REPRESENTING SAN ANTONIO, TEXAS , HE RAN INTO FORMER SCSL PLAYERS JOHN MURPHY AND ROCCO WHO WERE WITH THEIR R.I.TEAM"MERCHANTS" (BOTH TEAMS FINISHED IN TOP 5) ALL BEING FORMER SCSL PLAYERS ,YOU KNOW THEY DID SOME PARTYING! SO AS PAUL'S DAD AND SOMEONE WHO HAS BEEN INVOLVED IN MANY SCSL SEASONS WITH THE GAME OF SLOW PITCH SOFTBALL
*******IT IS AN HONOR TO WELCOME THE OTHER 5 INDUCTEES ********
*** AND MY SON PAUL HACKETT INTO THE SCSL HALL OF FAME ***
***********" A WELL DESERVED HONOR" **************
**************THE RESUMES TELL IT ALL. *************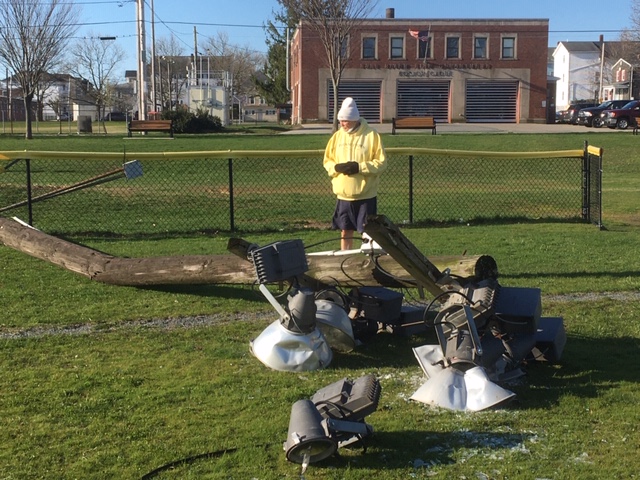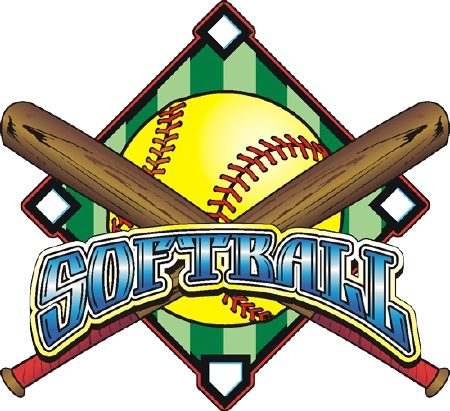 2020 SCSL Officers
Jack Hackett, Bill Santos, Armand Rebello,
Jeremy Ellis, Louie Tavares, Bob Hackett,
Peter Szady, Dave Botelho, Roy Vieira,
Frank Sousa and Natalie Hackett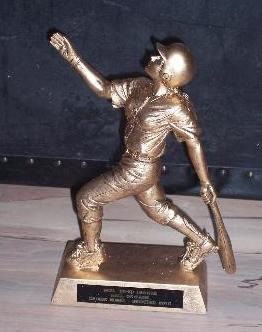 SCSL AWARD CEREMONY - SUNDAY - AUGUST 2nd.
AT THE FIELD - TIME; 4:30- HONORING
TEAMS & PLAYERS ON A GREAT SEASON.
I WILL CONTACT ALL MGRS.- AND AWARD RECIPIENTS
A Special THANK YOU to our 2020 TEAM SPONSORS!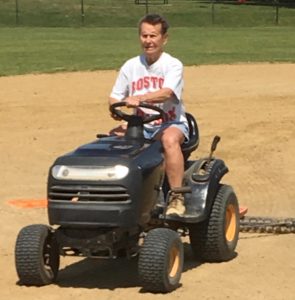 JACK NOW HAS HIS WIFE HELPING WITH THE INFIELD TRACTOR.
THEY DO THE FIELD EVERY MORNING(6 DAYS A WEEK)
SHE ALSO SWEEPS THE DUGOUTS, SWEEPS ALL THE MATS, CLEANS THE BUTT BUCKETS, EMPTIES THE DUGOUT BARRELS,PICKS UP THE PARK LITTER. UPDATES THE LEAGUE STANDING BOARD.ALSO PAYS THE GAME OFFICIALS .SHE IS A PLUS FOR THE SCSL. WITH ALL THIS BEING DONE WHAT TEAMS WOULD NOT WANT TO PLAY AT THE JACK HACKETT FIELD. ALSO THE LEAGUE HAS A VERY GOOD VETERAN UMPIRING CREW. GUYS WHO HAVE PLAYED THE GAME AND KNOW THE RULES.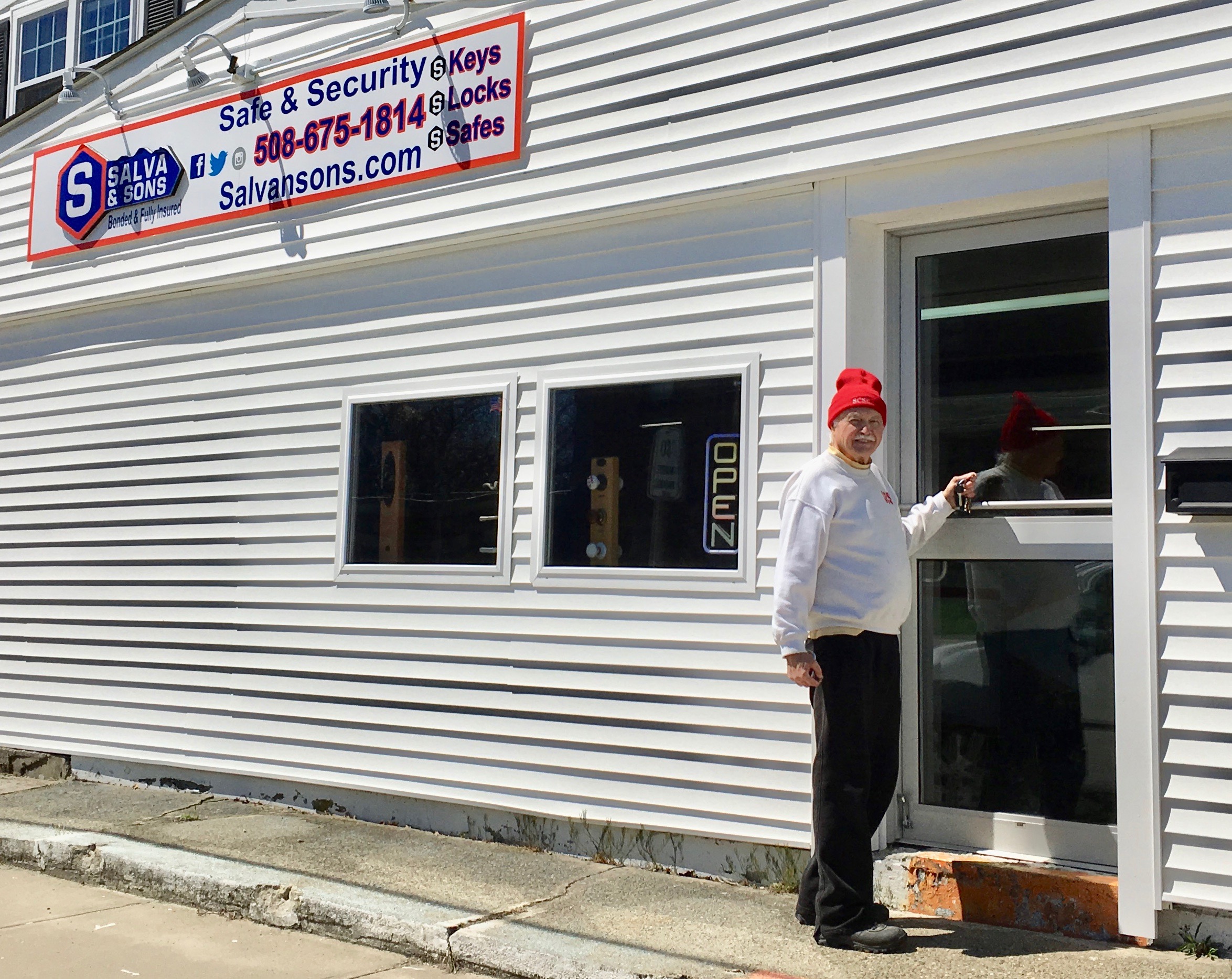 Jack Ordering New Keys for SCSL
OFFICERS AND GAME OFFICIALS.
SHED-TRACTOR-BARRELS FOR 2020 SEASON.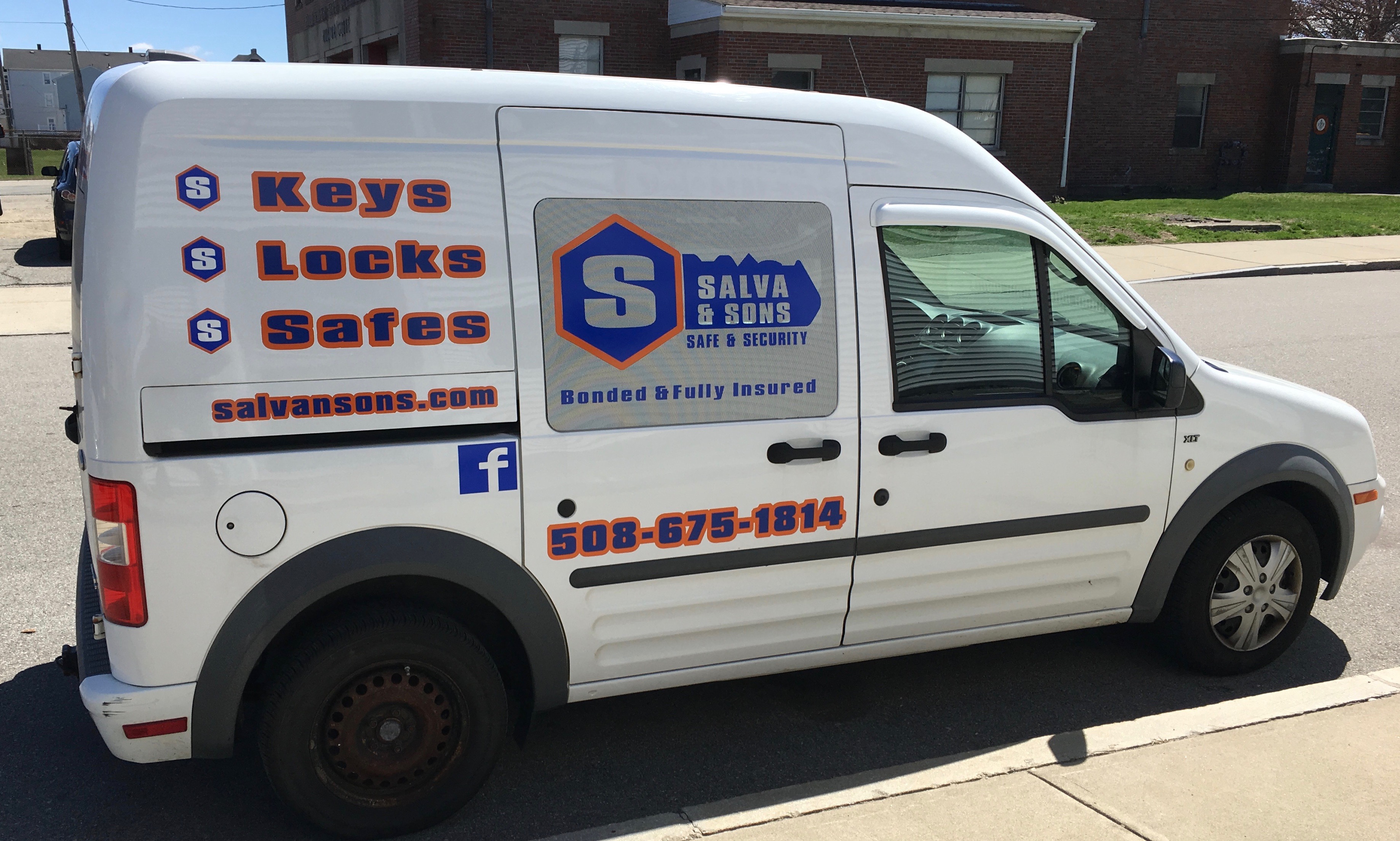 Bryan T.Salva the owner
has always helped out the SCSL.
Now he needs our Help with Parking
in front of his business.Please try not to.
It is needed for his Customers.
Thank You SCSL Officers.
************************
VANDALISM
AT THE JACK HACKETT
SOFTBALL FIELD
SMILE
YOU'RE NOW ON CAMERA!!!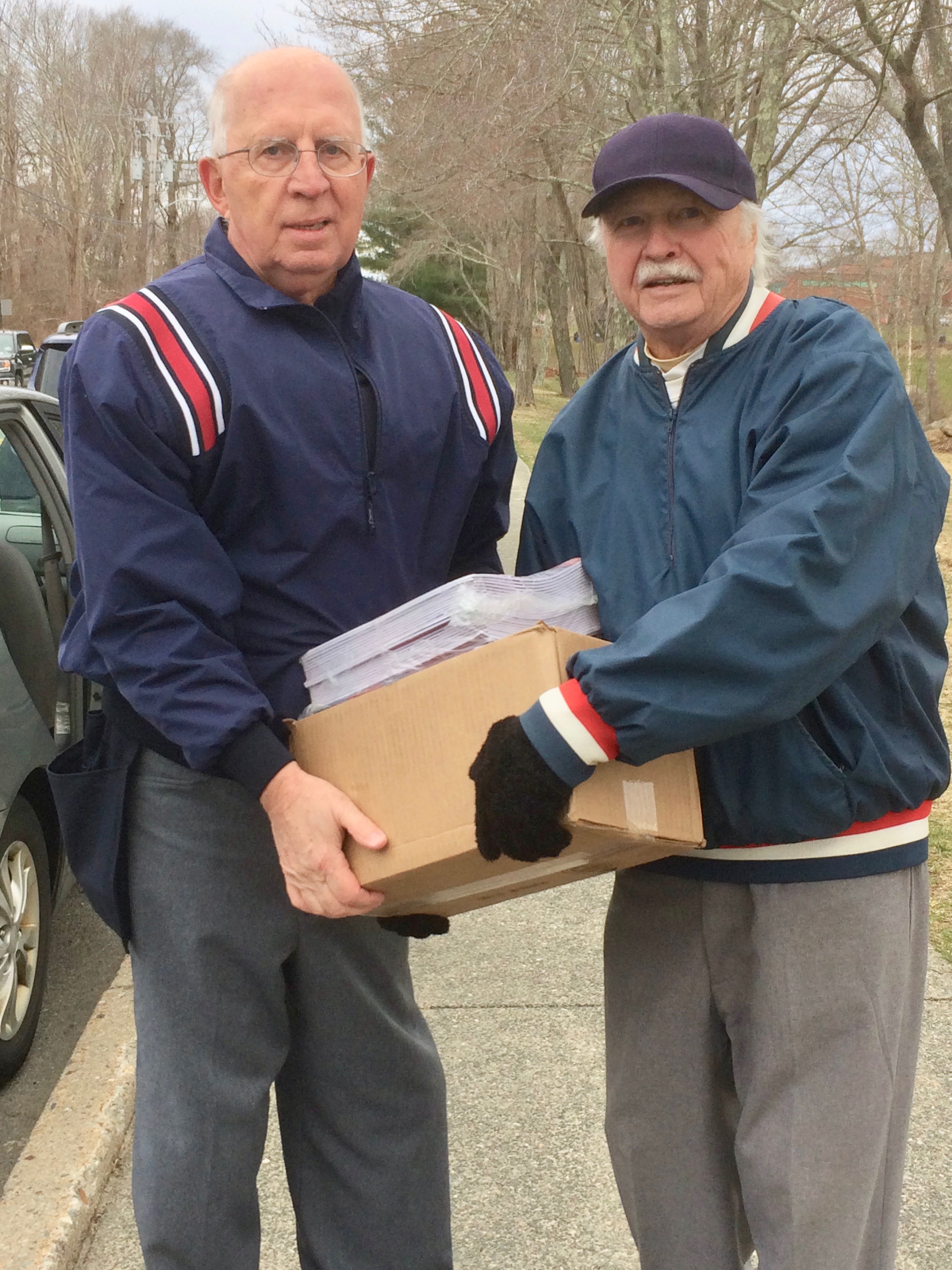 Jack receiving the 2020 USA Team
Rule Books and Scorebooks from
Southern AREA USA Commissioner Dennis Kozera.
Teams Register each Season , gets Books
Plus a Team Liability Insurance Coverage.
GREAT DEAL!!! 2020- 18 TEAMS REGISTERING USA.
COVUD19 HAS HURT MANY SOFTBALL LEAGUES
THEY HAVE SHUT DOWN FOR THE 2020 SEASON.
2020 PLAYING FIELD IMPROVEMENTS.
SCSL WORK CREW NOW GETTING FIELD
READY FOR THE SHORTEN SEASON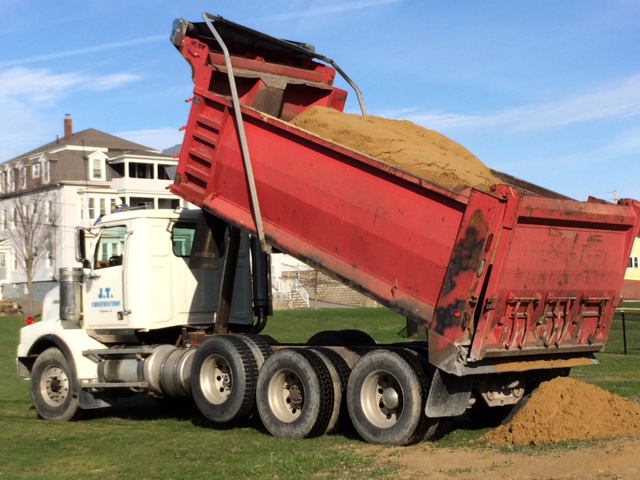 IF RAFFLE IS SUCCESSFUL WILL ORDER
Infield CLAY from STOUGHTON, MA.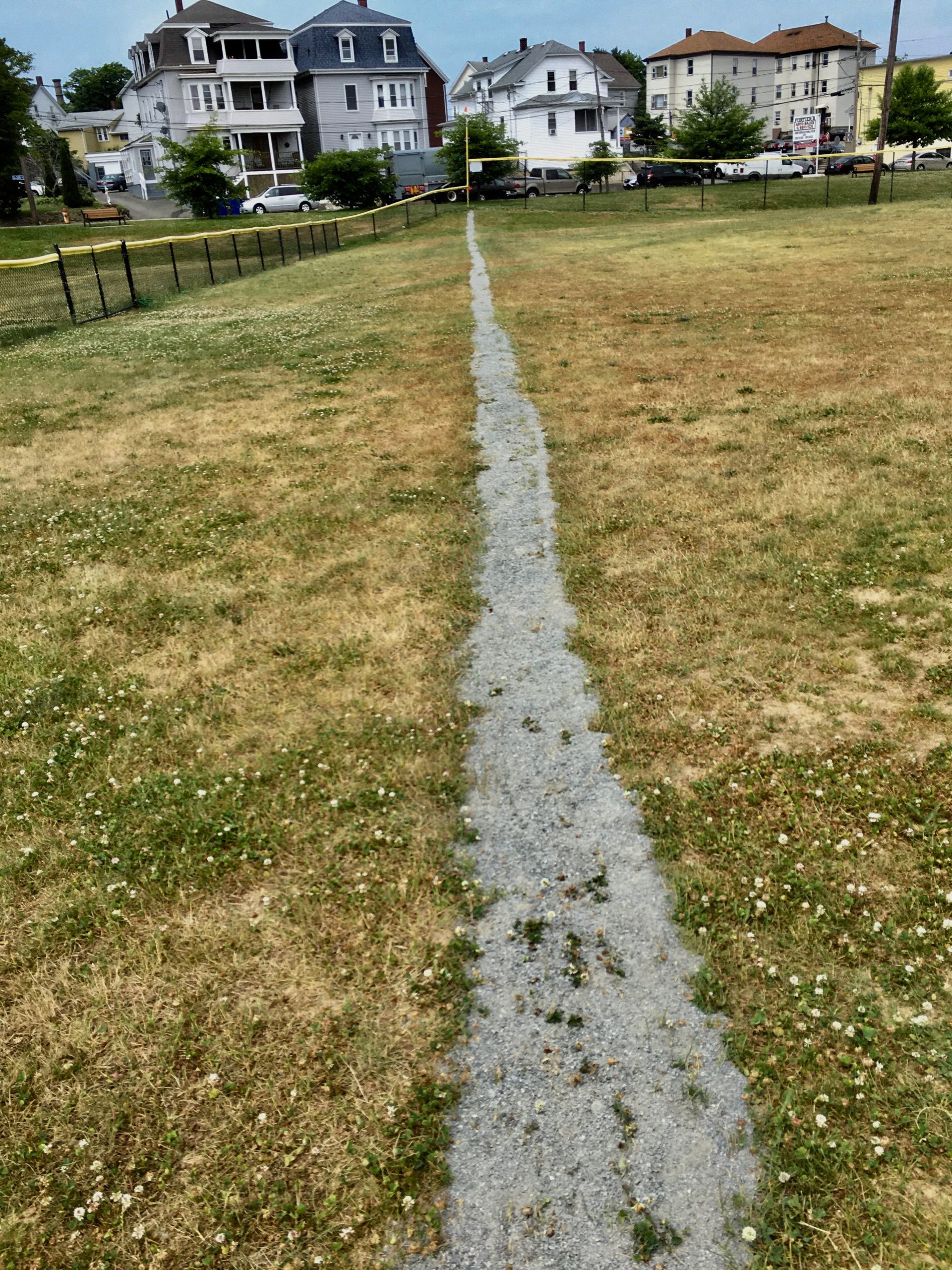 DID BOTH FOUL LINES. LEVELING THEM OFF.
SPREAD STONEDUST AND STAMPED IT DOWN TIGHT.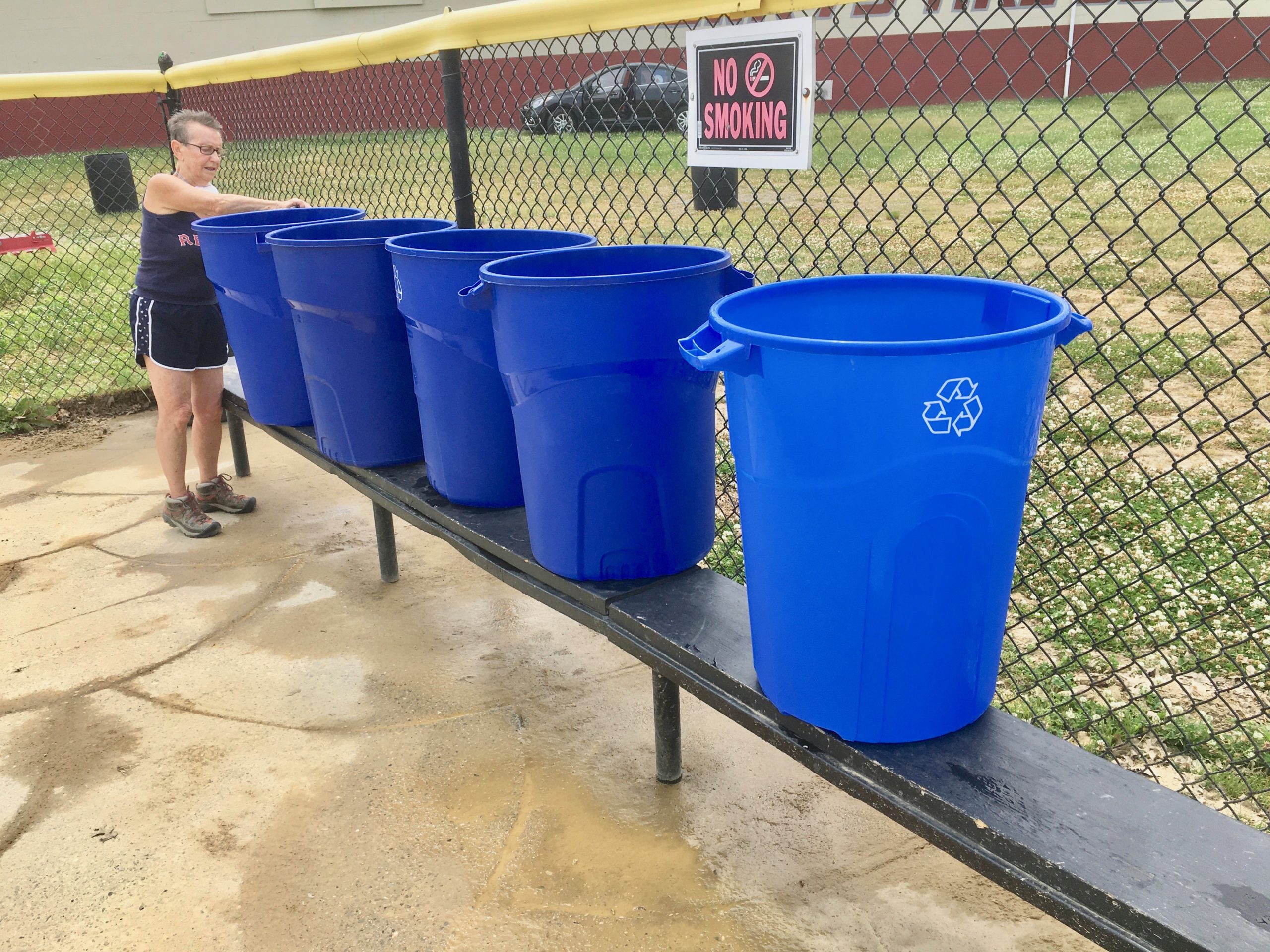 NATALIE CLEANING AND PUTTING NEW LITTER
STICKERS ON NEW DUGOUT BARRELS. ALSO
DRILLED HOLES AT THE BOTTOM SO RAIN WILL
DRAIN OUT.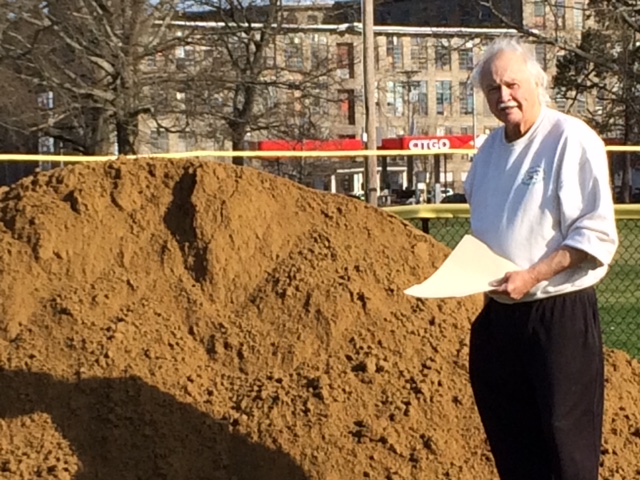 This should be enough for the Infield.
20 yards. of Blonde Clay-Wow Expensive.
Clay- Loam - Stone Dust - $1700.
Team's League Expense Account helps
pay for all the IMPROVEMENTS.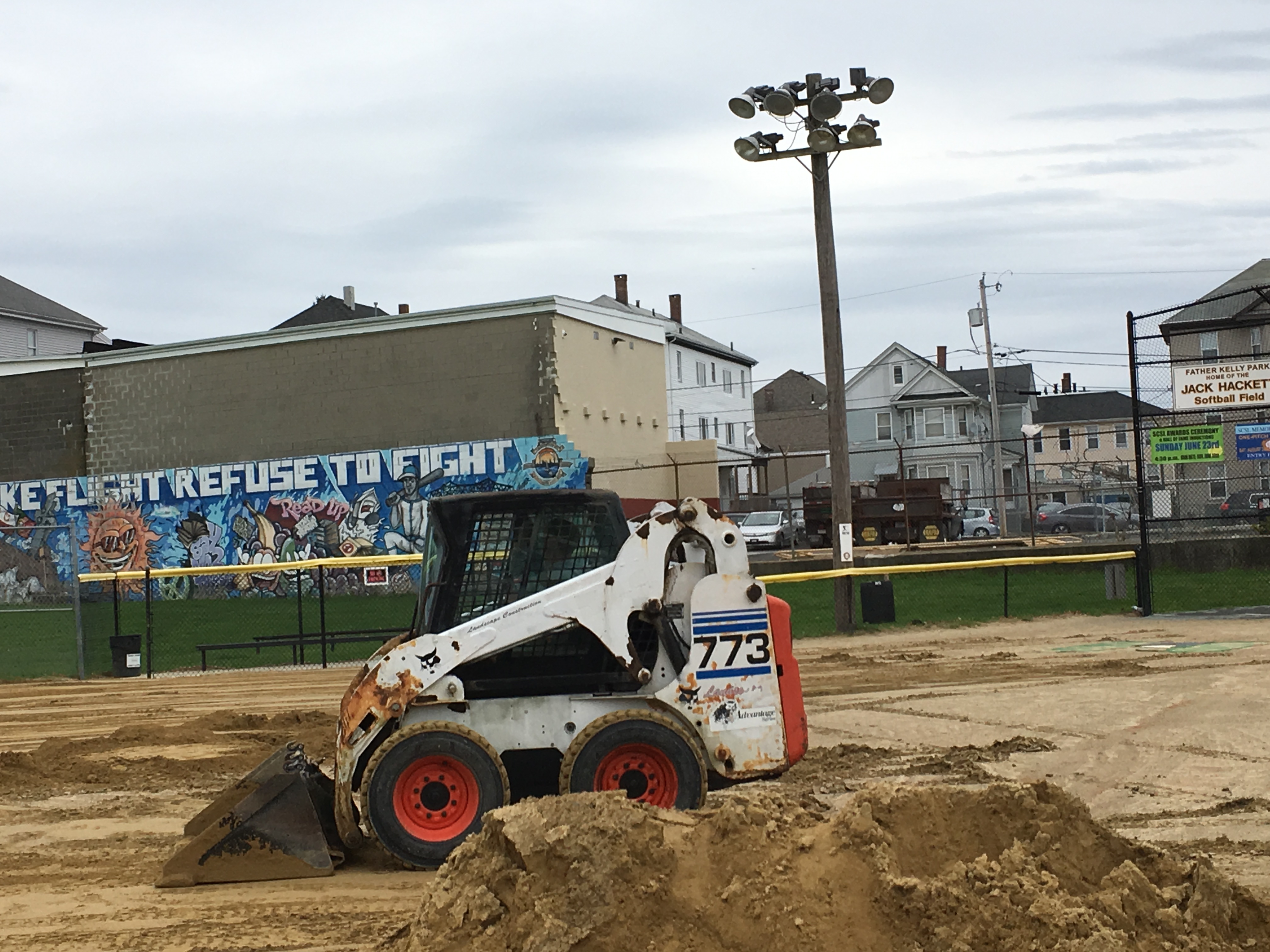 Truck delivered Loam for the 4 Bare
Outfield Spots. Stone Dust for Leveling
Both Foul Lines and the Backstop Area.
Landscaper RYAN CARVALHO Spreads
each each Season. He does a Tremendous job.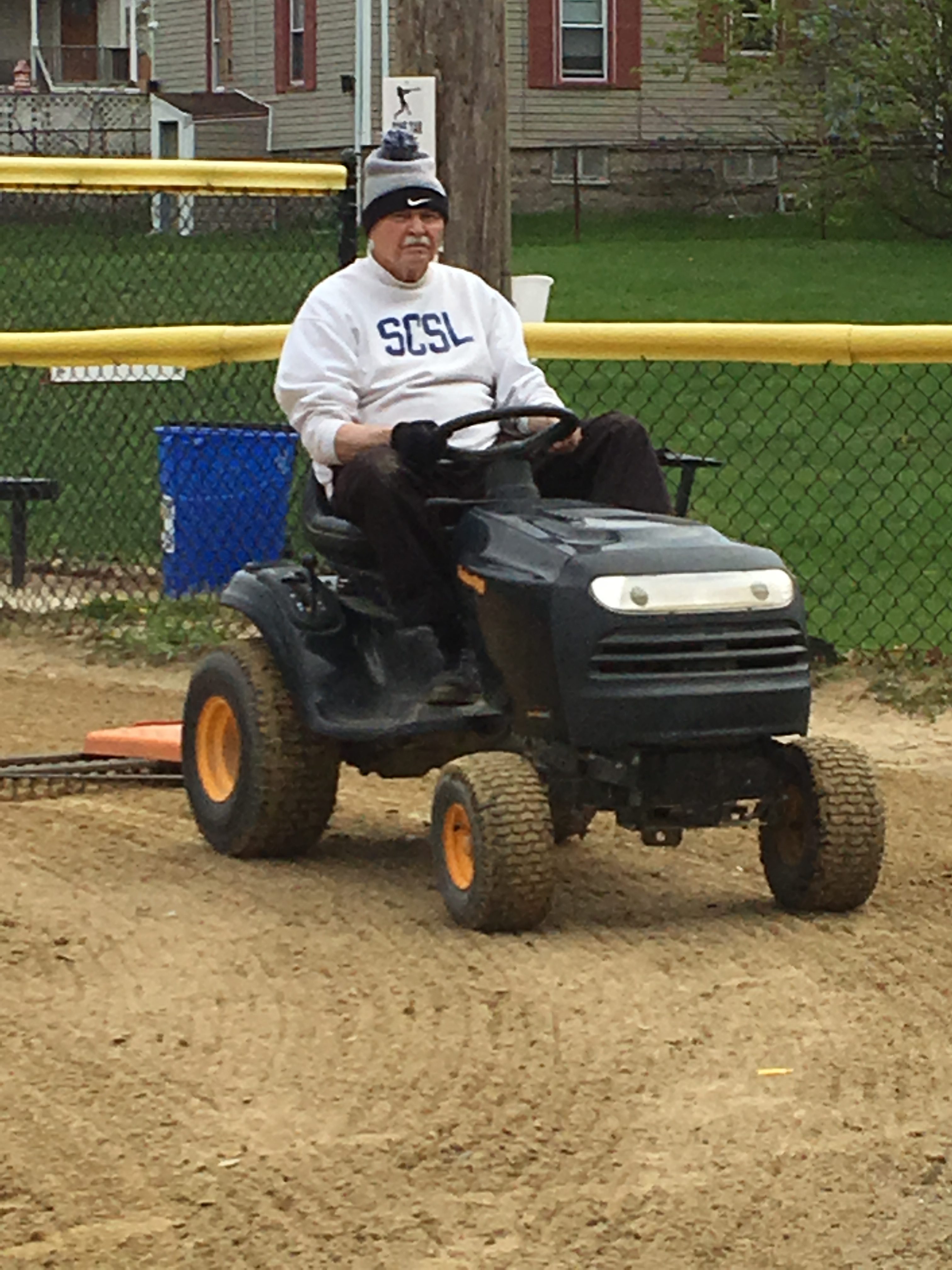 Director Jack Hackett Grading the Infield after
the INFIELD CLAY has been Spread. Looks Great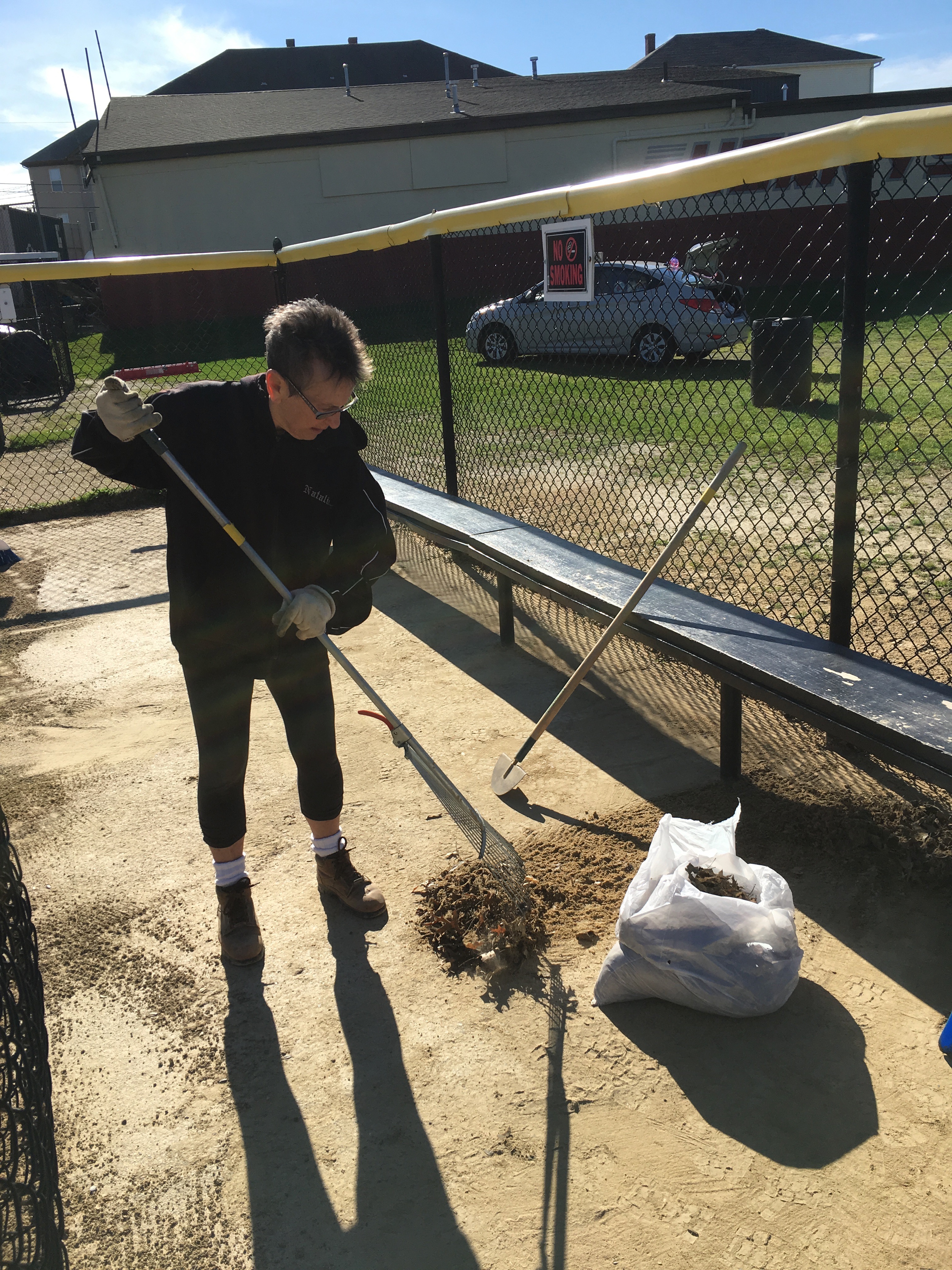 SCSL Officer Natali Hackett Cleaning up the
Dugouts of Leaves and Sand. Nice and Clean.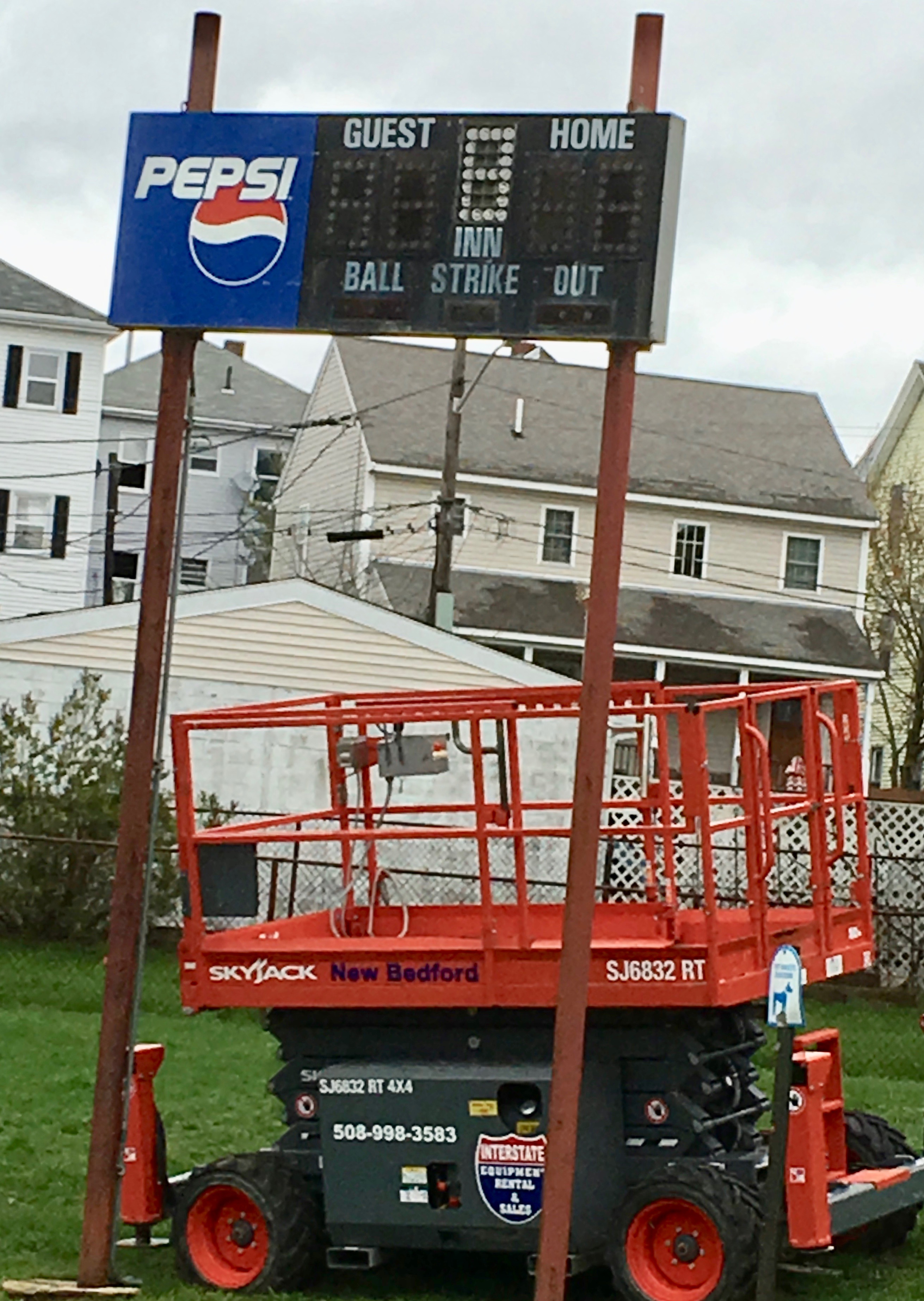 Rented a LIFT ($457) to Take down the
Old Scoreboard and Erect the
New Electric Scoreboard.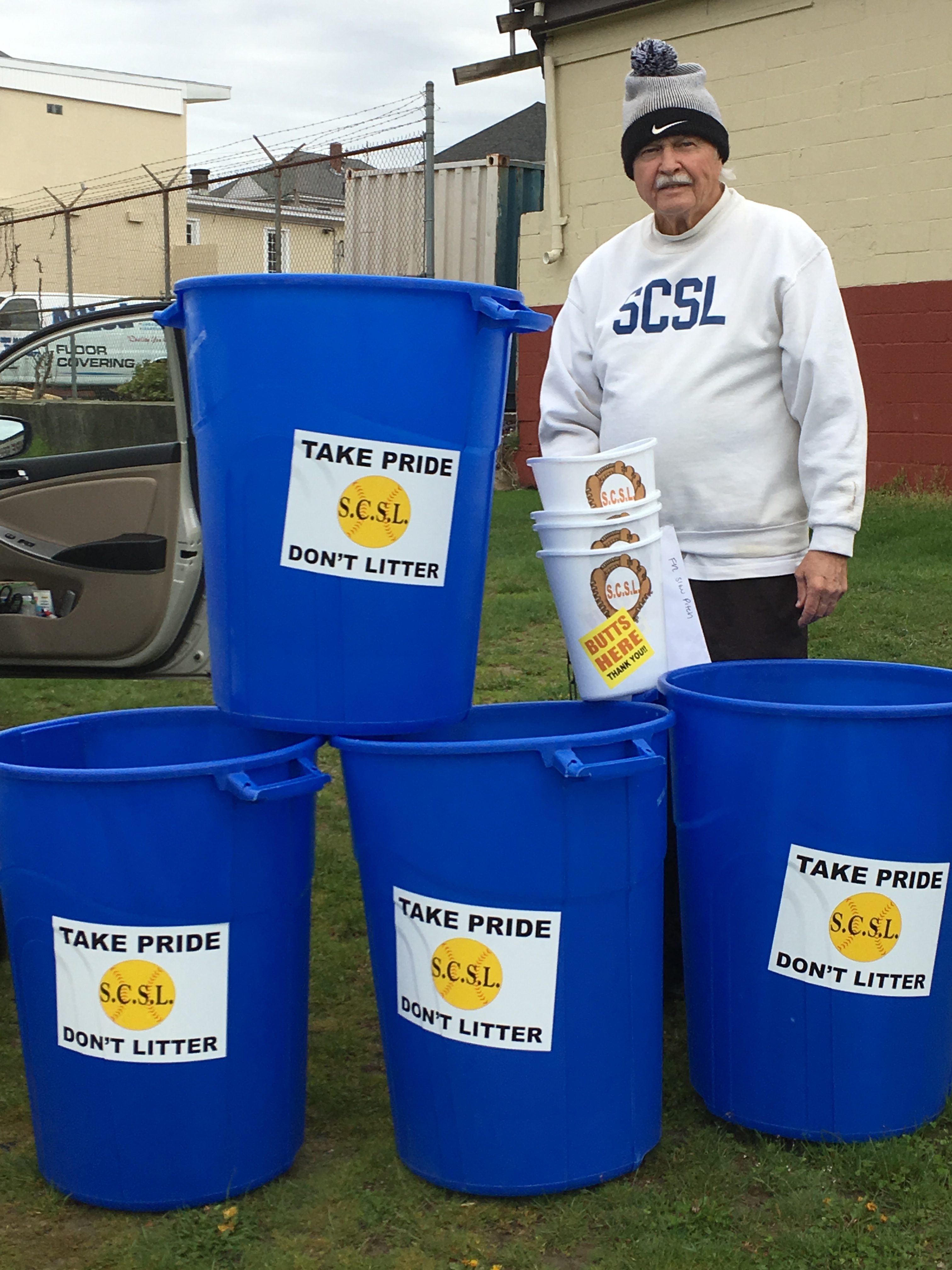 Director Jack Hackett putting New Barrels in the
Dugouts and New Butt Buckets on the Fence.
Keep the Playing Field FREE of LITTER. Hope the
Team Players do their Part and Help Out.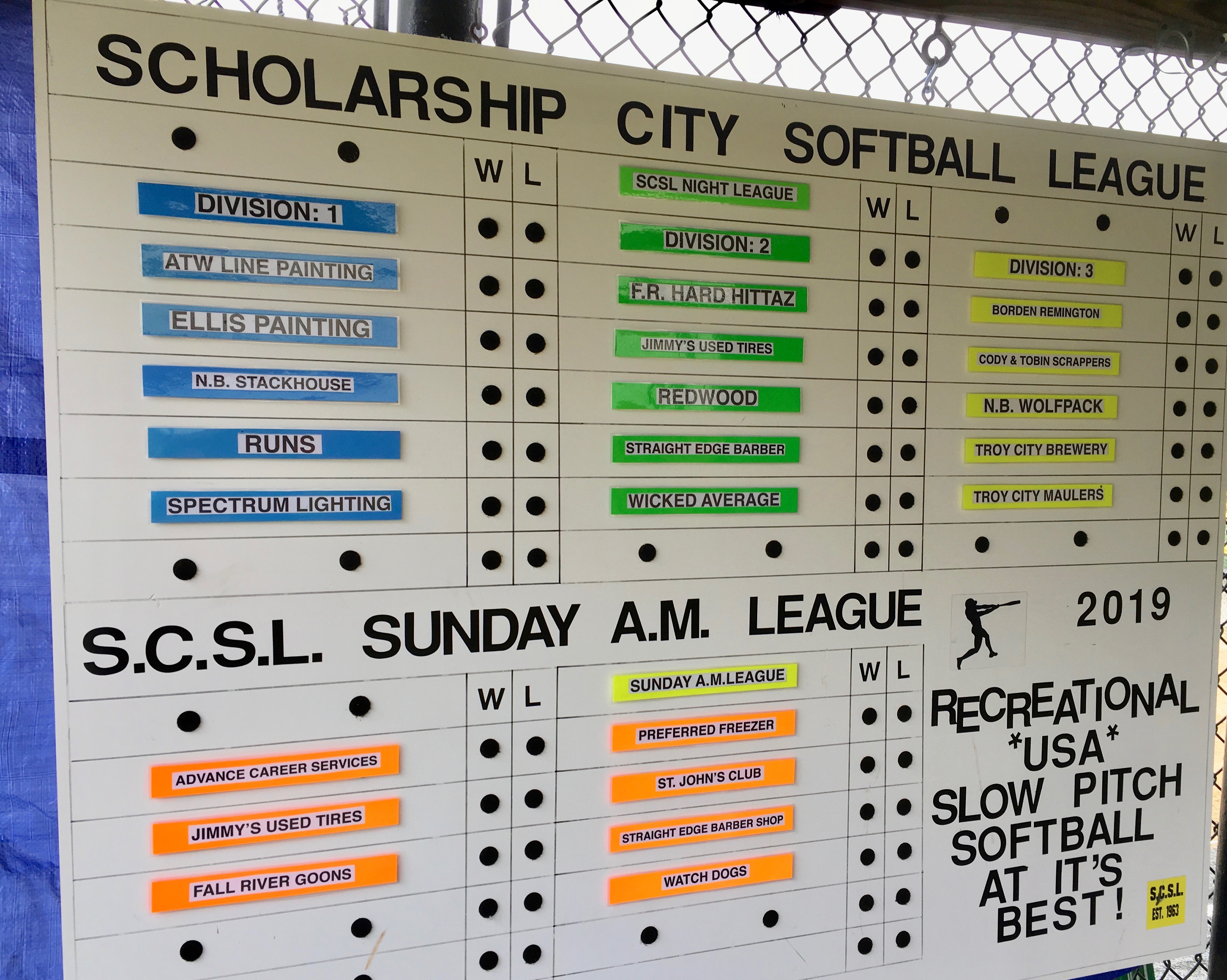 Natalie did the New SCSL Standing Board.
It is in the Storage Area.
15 Team Names - SCSL NIGHT LEAGUE.
7 Team Names - SCSL SUNDAY MORNING LEAGUE.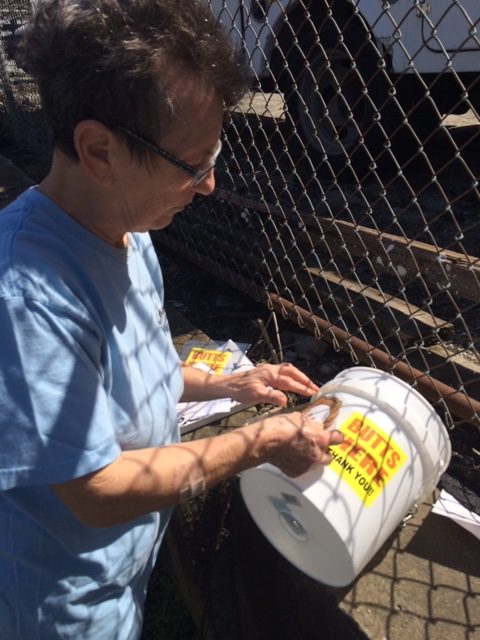 SCSL Officers Natalie Hackett putting
SCSL Labels on Butt Bucket and Sand in the Buckets,
Also puts the Litter Stickers on all the Field Barrels.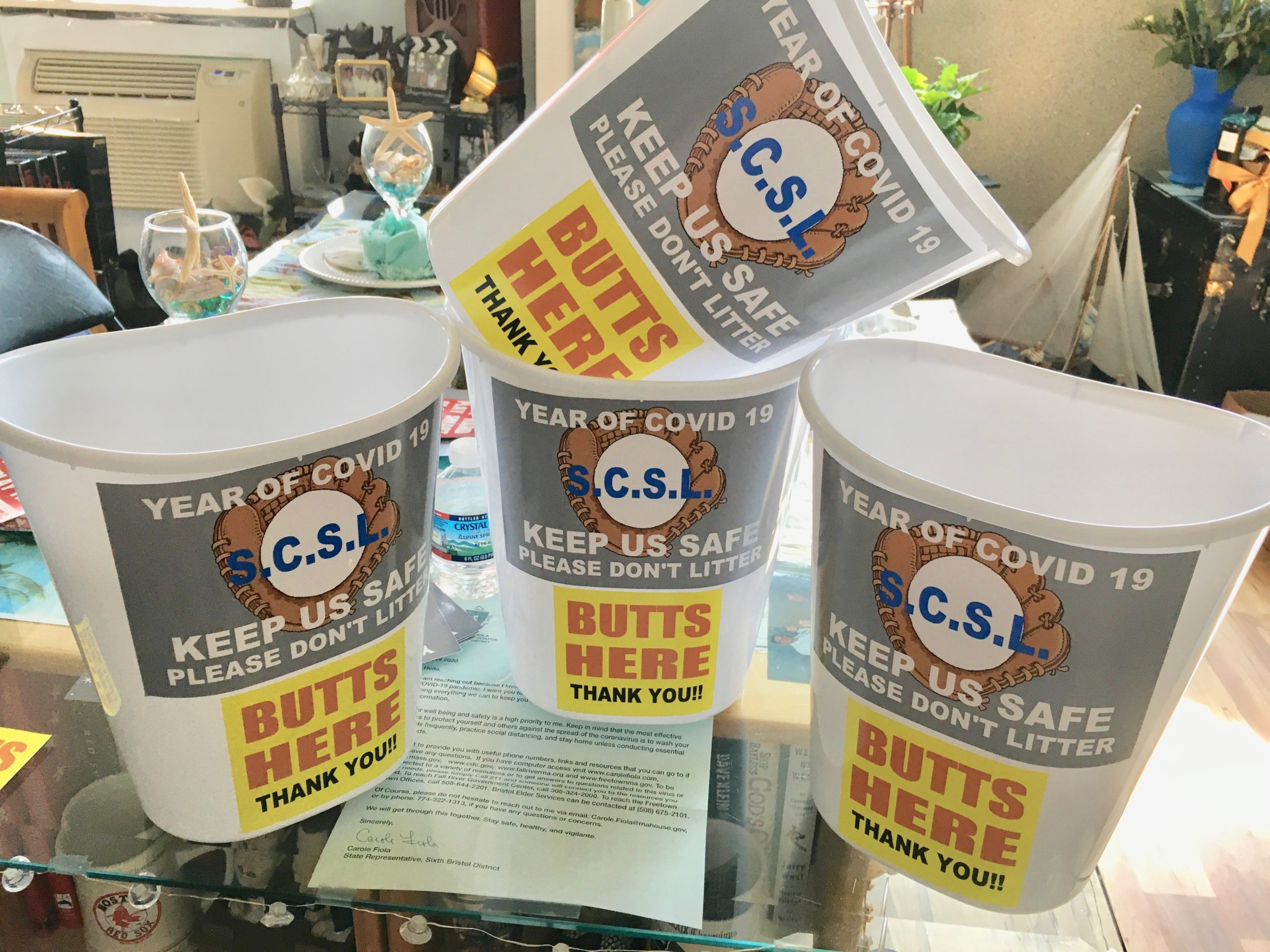 Natalie will be erecting the
SIX New 2020 Butt Buckets -- Helps
keep the Field Area Clean of BUTTS.
PLEASE DEPOSIT IN THE BUCKETS.
DON'T LITTER-HELP OUT!!!
THANK YOU, SCSL OFFICERS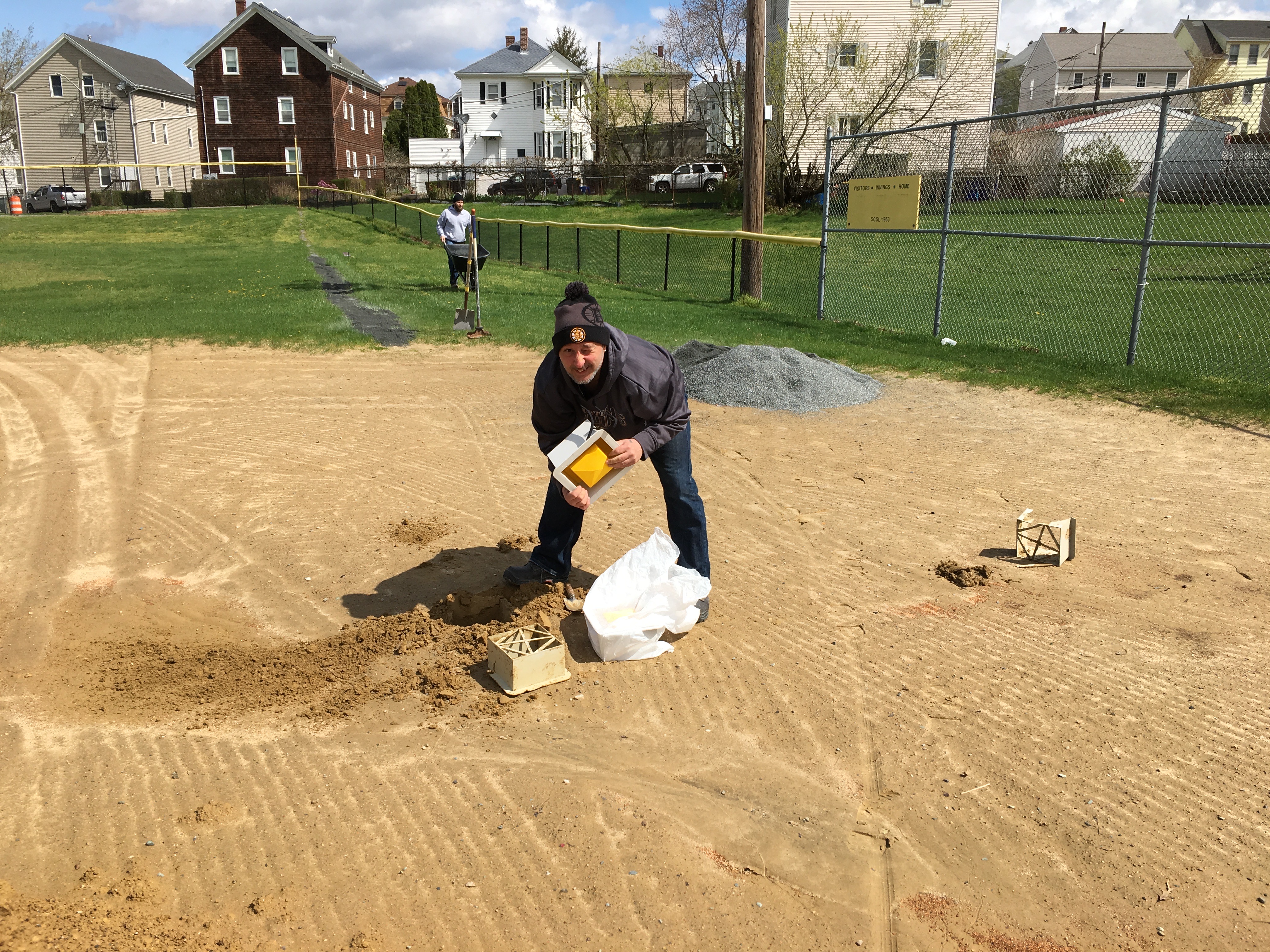 Mike Giarrusso putting in New Base Holders.
New Bases( $540). Each Season the League
purchases a New Set of Bases.The Bases get
a lot of Wear and Tear. Games played
May to November. A Long Season of
Running and Tagging the Bases.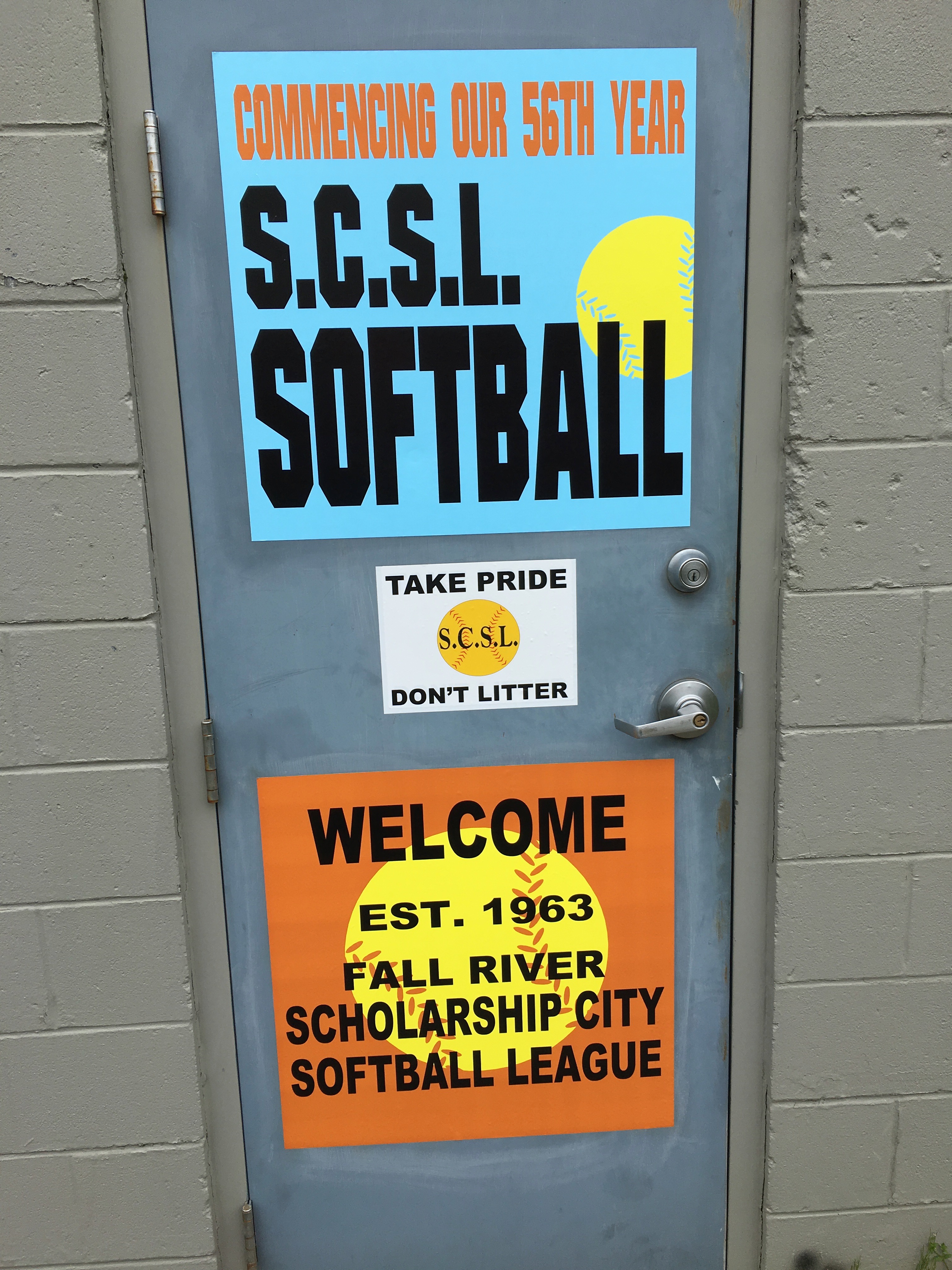 Christine Salvo put the New 2020
SCSL BANNERS on the Shed Door.
It is the 57th. Season of the SCSL.
WOW - HOW THE SEASONS FLY BYE.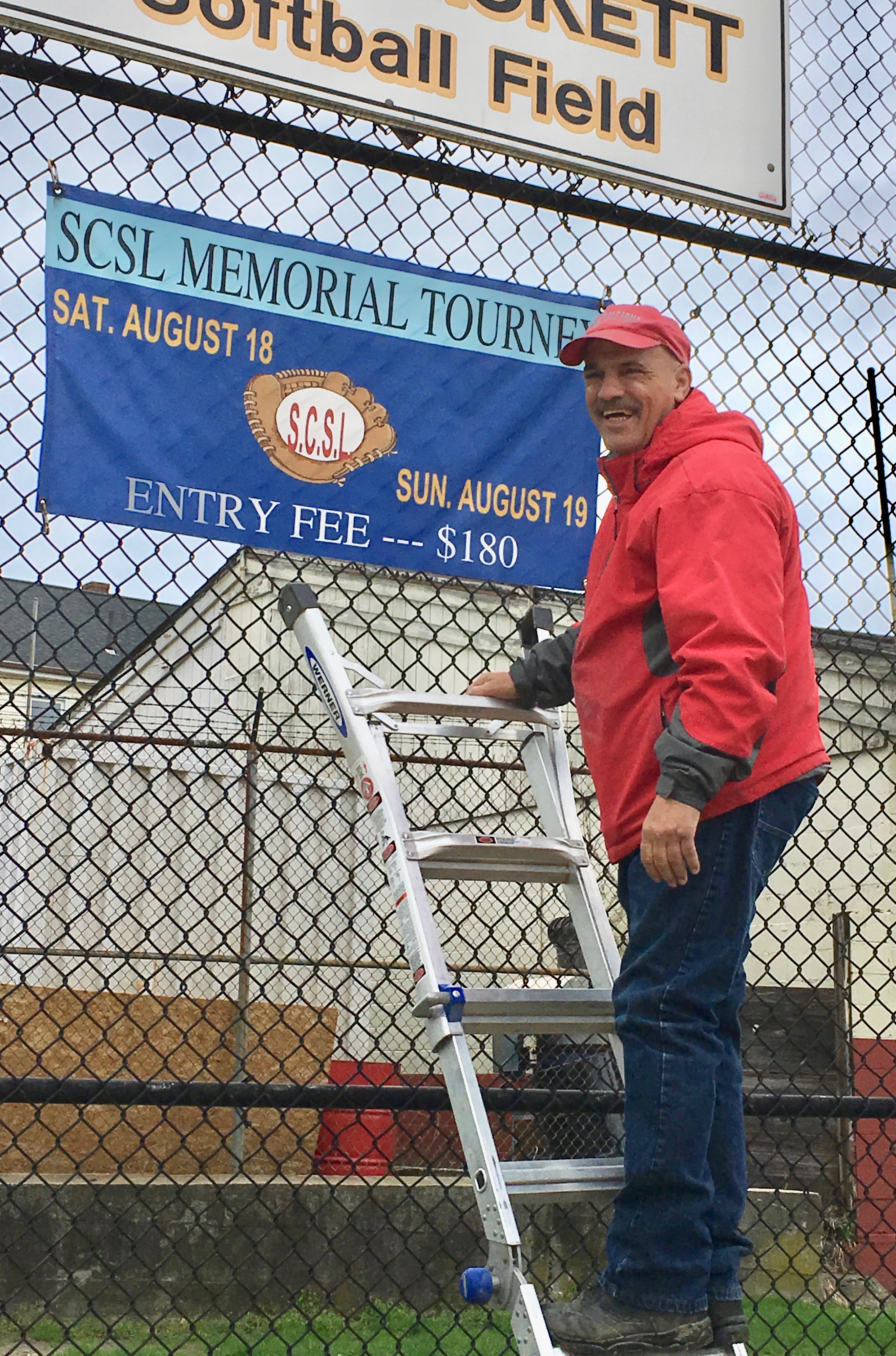 SCSL Officer and MIB Umpire Dave Botelho
putting up the New SCSL Banners.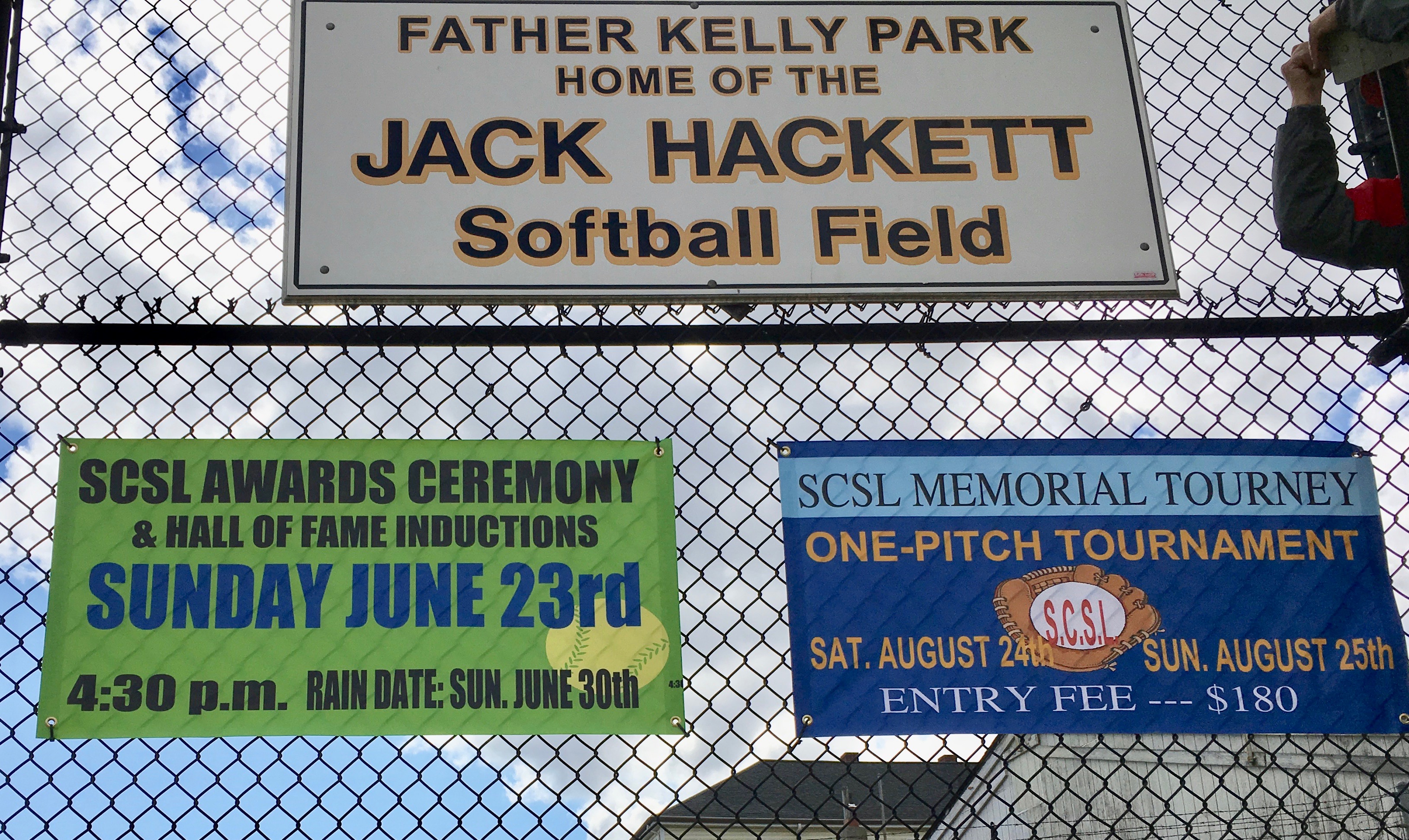 2 New SCSL BANNERS:
********************
AWARD CEREMONY -JUNE 23rd.-SUNDAY 4:30p.m.
********************************************
SCSL MEMORIAL TOURNEY - AUG. 24th. & 25th.
REMEMBERING - GONE BUT NOT FORGOTTEN
SCSL Officers, Umpires, Mgrs., Players, Fans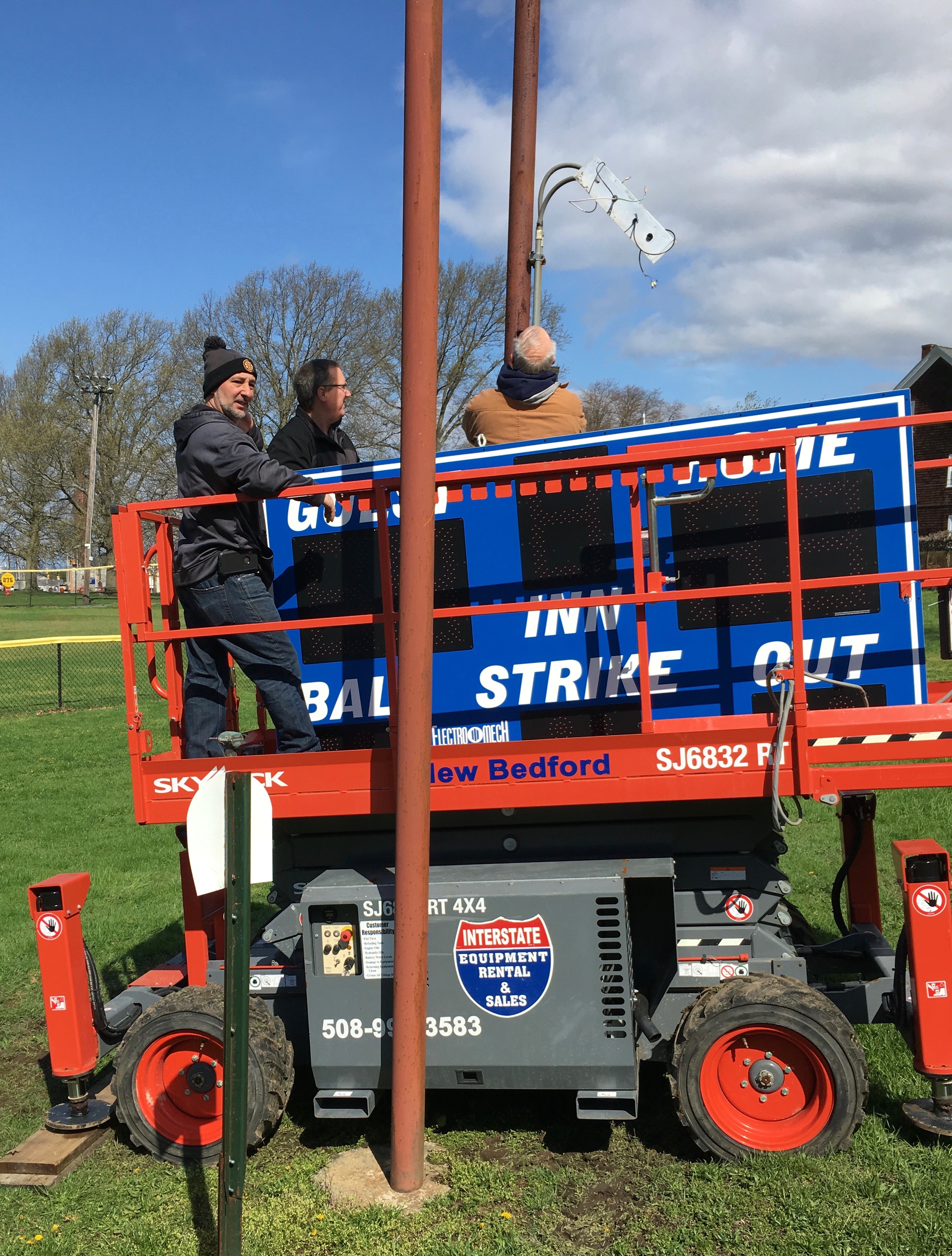 Well,we got it on the Lift.
Now lets get it up on the 2 Poles.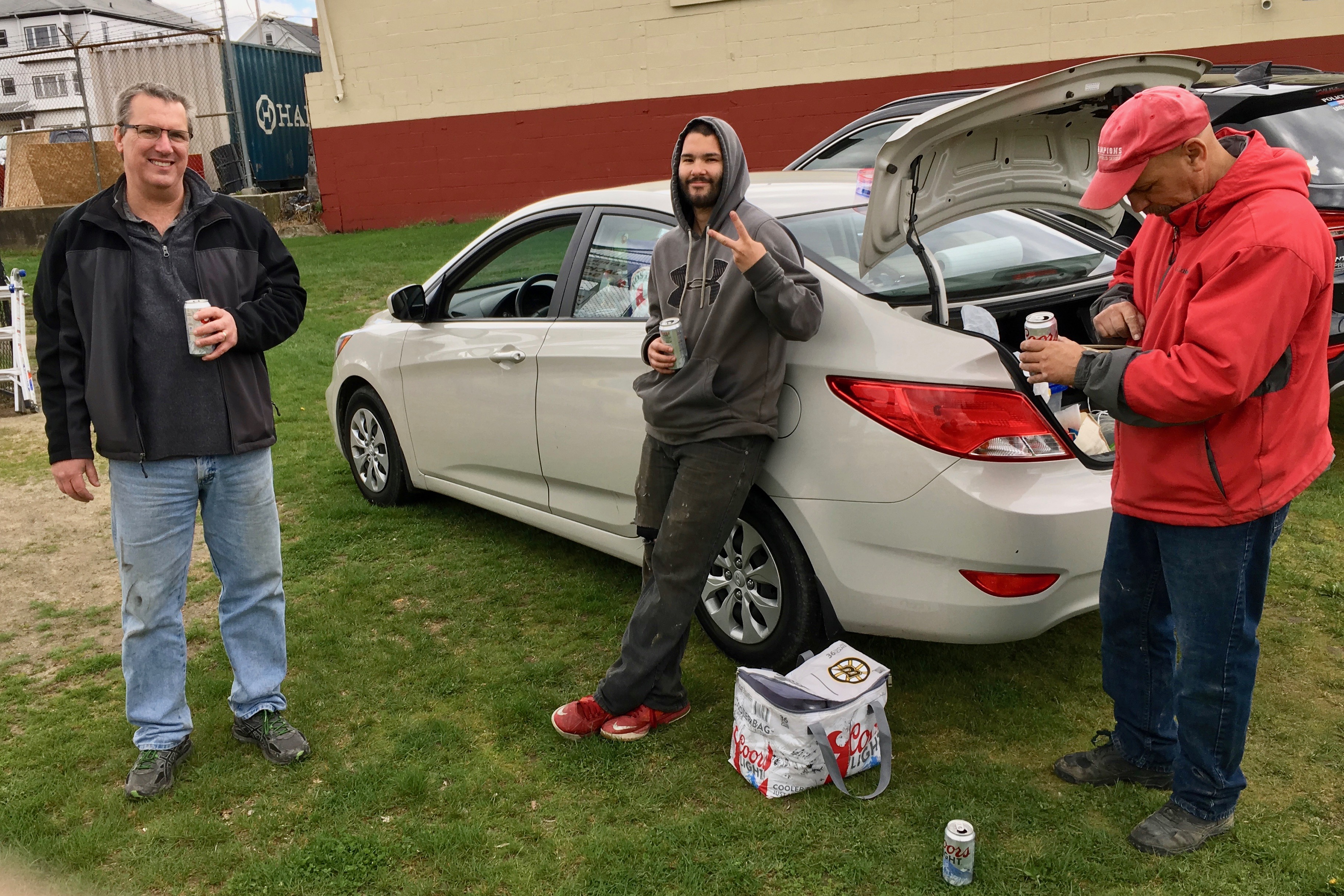 We always Enjoy Helping Jack out.
He Never forgets to Bring Bottle Water
and Especially the BEER.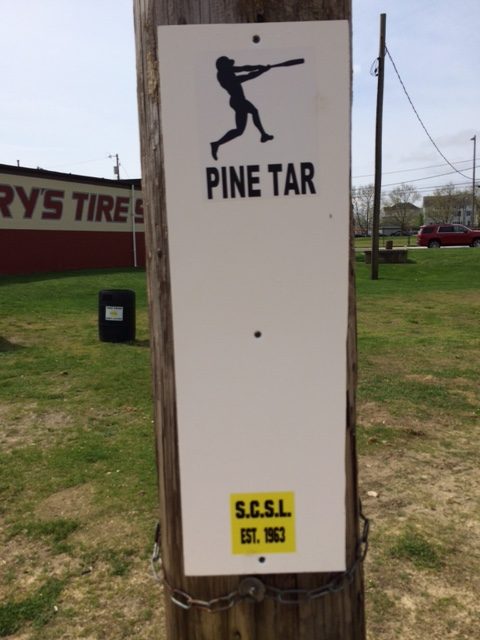 Two New Pine Tar Boards erected near
the On Deck Circle. Keep the Pine Tar off of
the Fences.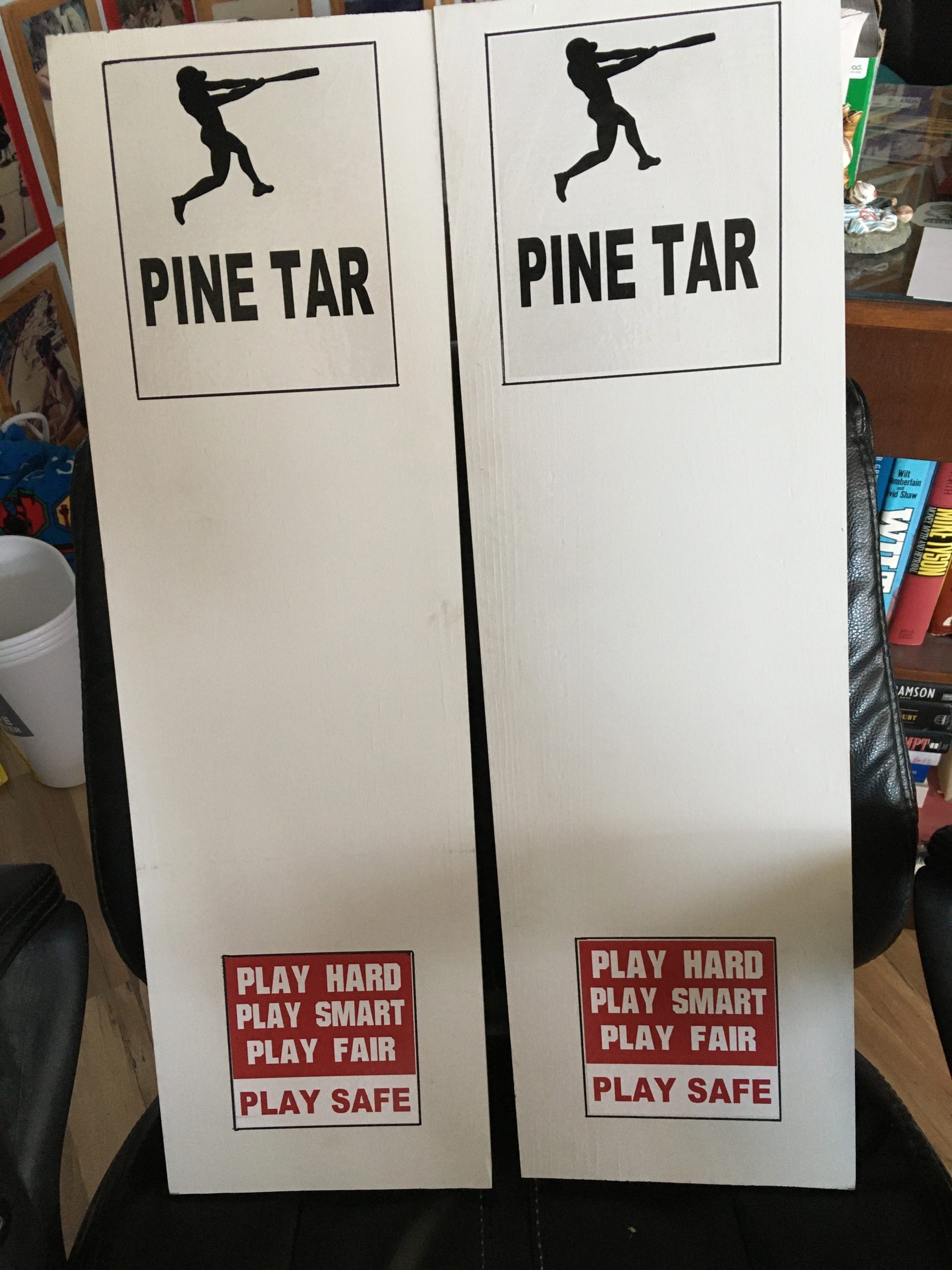 2 NEW PINE TAR BOARDS
FOR 2020 SEASON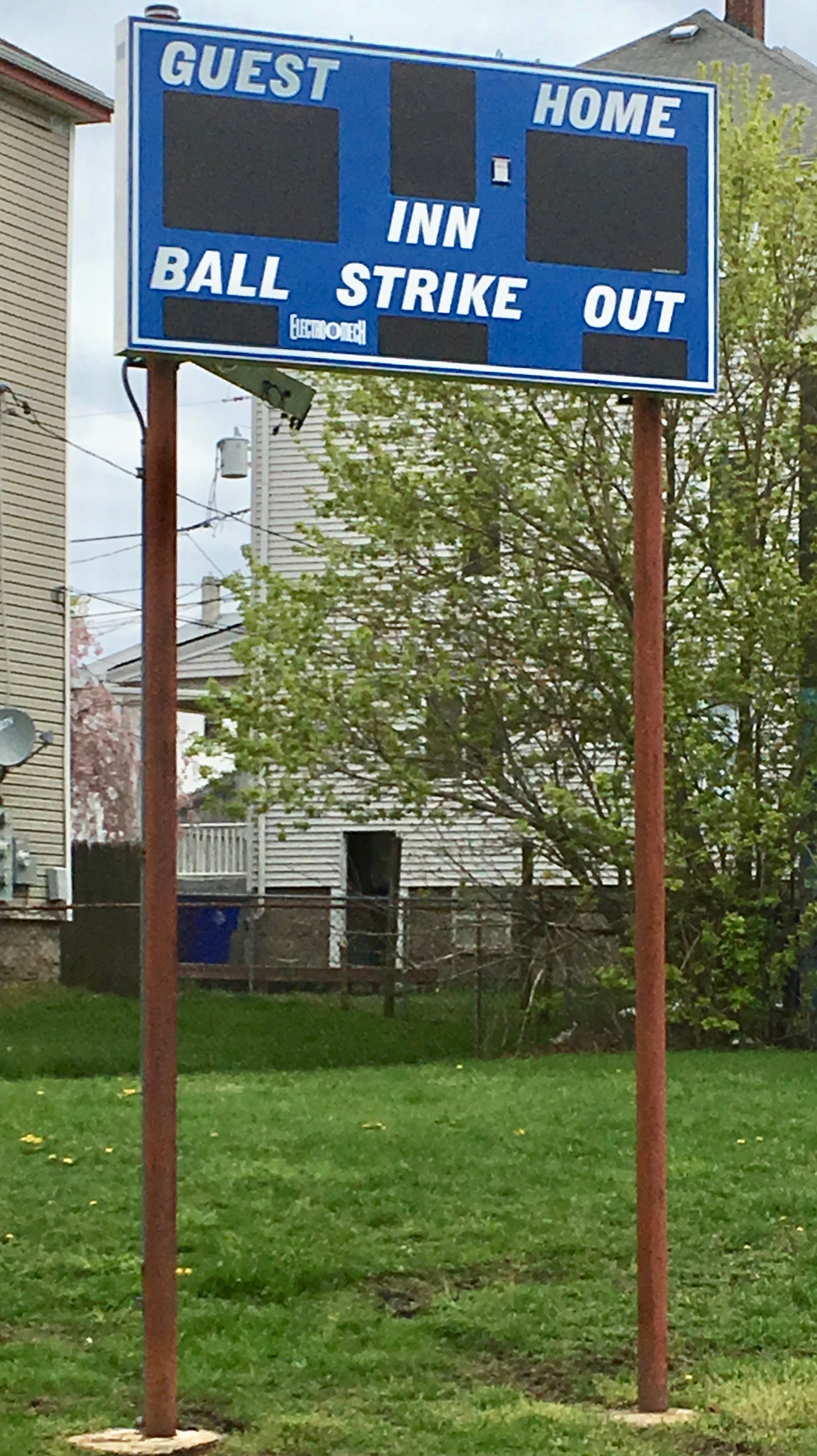 WOW - GREAT JOB GUYS.THANK YOU.
IT LOOKS GREAT.
EACH SEASON JACK TRIES TO BRING IMPROVEMENT
TO THE PLAYING FIELD.NEXT SEASON LOOKING
TO HYDROSEEDING THE OUTFIELD AREA. AND
PURCHASING A NEW FENCE GUARD.LET OUR
PLAYING FIELD BE THE BEST IN THE AREA.
THIS IS ALL DUE TO THE TEAMS THAT HELP
TO FINANCE THE PROJECTS.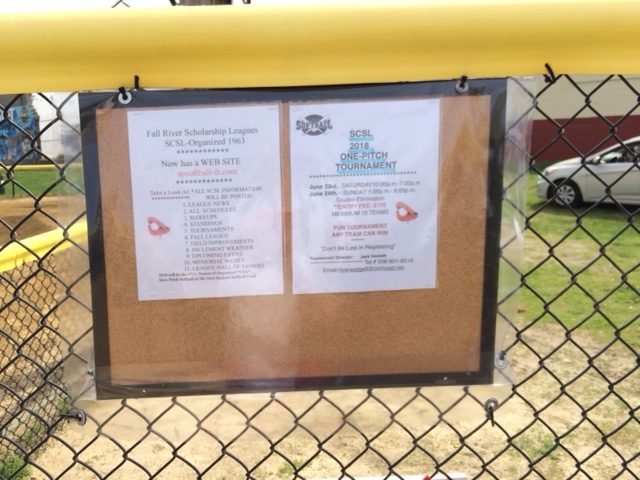 Two New Dugout Cork Boards in each,
Listing Upcoming SCSL Events and Important
League Information. Mgrs. and Players Please
Read. Thank You Jack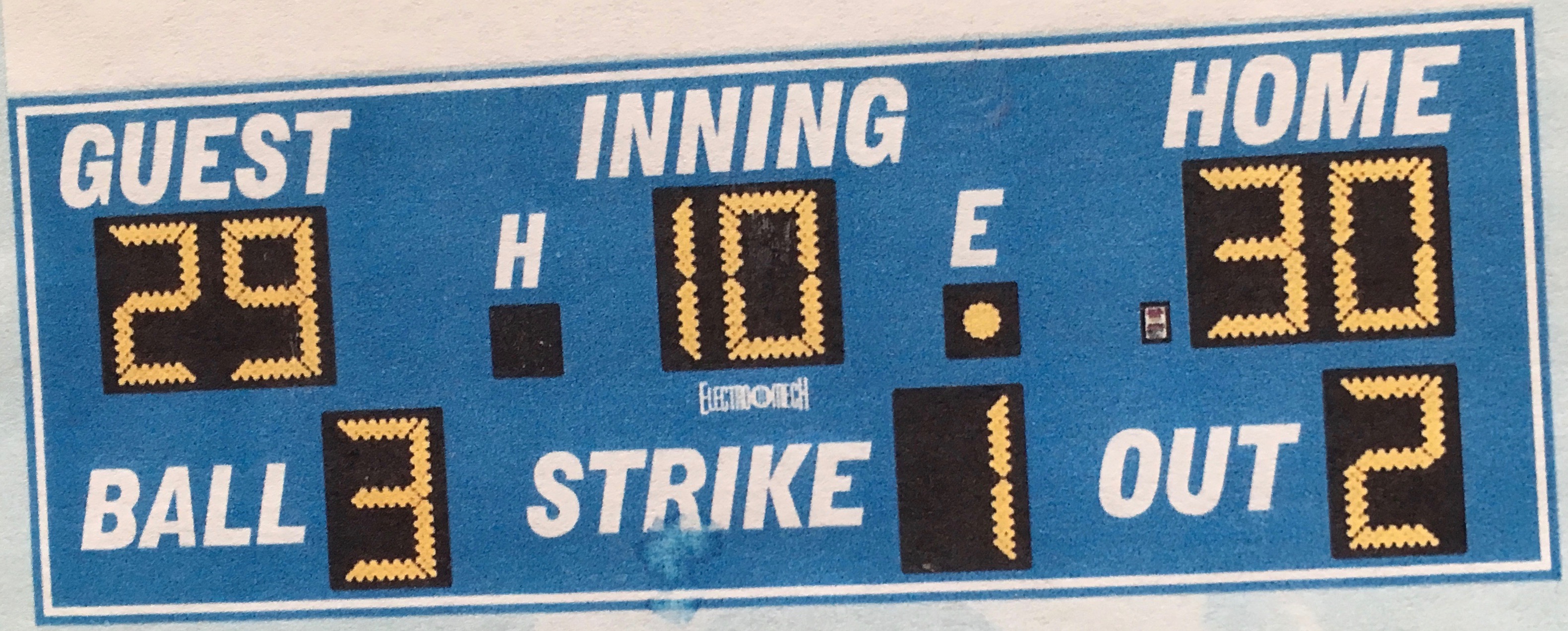 New Electric Scoreboard Erected.
Once all League Team Players do their
Share and Purchase 1 Raffle and All
the $$$ is Collected. An Electrician will
be Hired to Hook it Up.
Expect all Teams to HELP OUT
with the Necessary Funds Needed.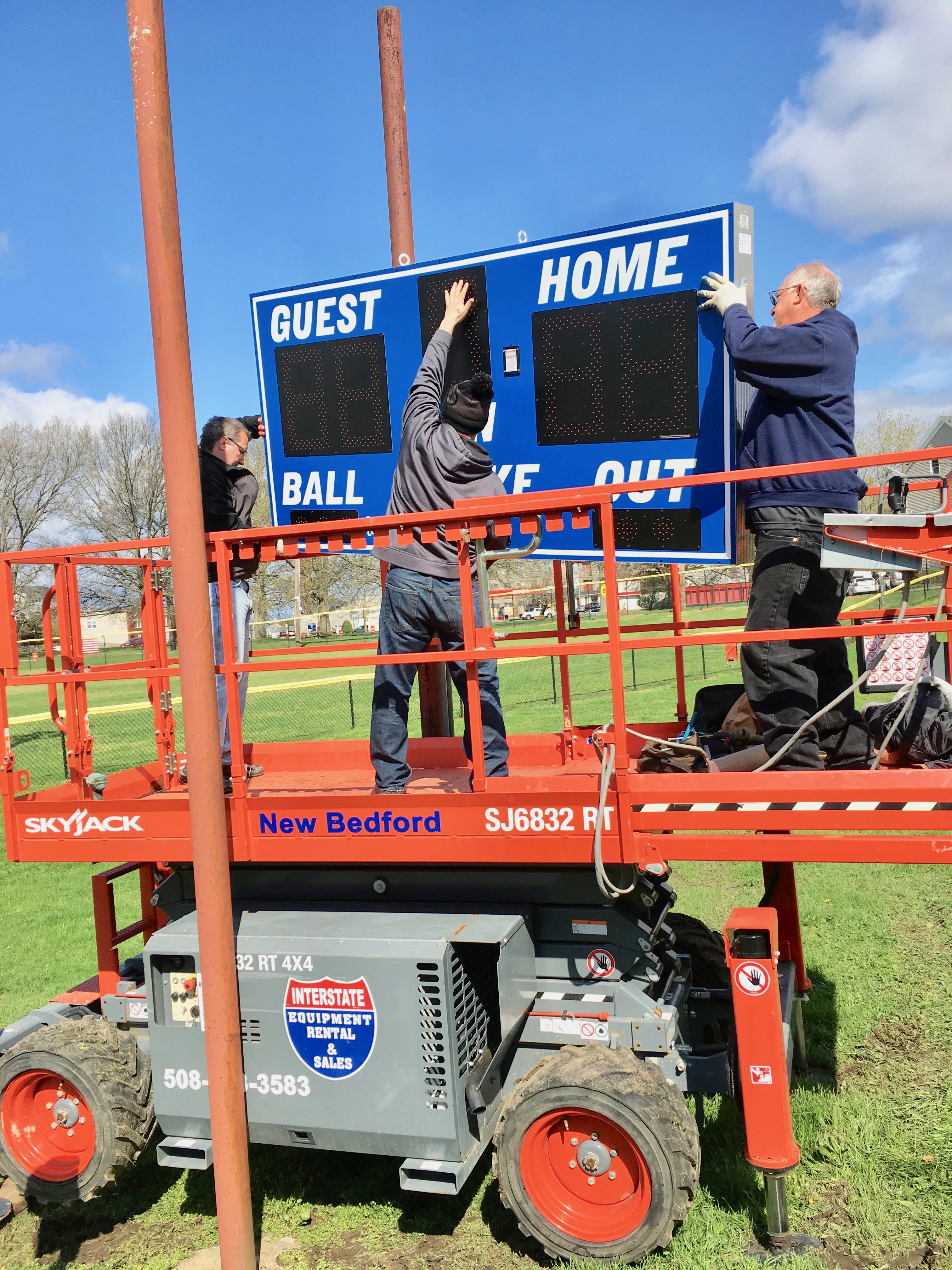 Dave Colon supervised the Whole Job. Here Mike and Bryan are lending a hand
They did a Tremendous Job getting the Old Board Down and the New One Up.
NO EASY TASK. SCSL IS THE ONLY SOFTBALL FIELD IN THE AREA WITH 2 ELECTRICAL SCOREBOARDS.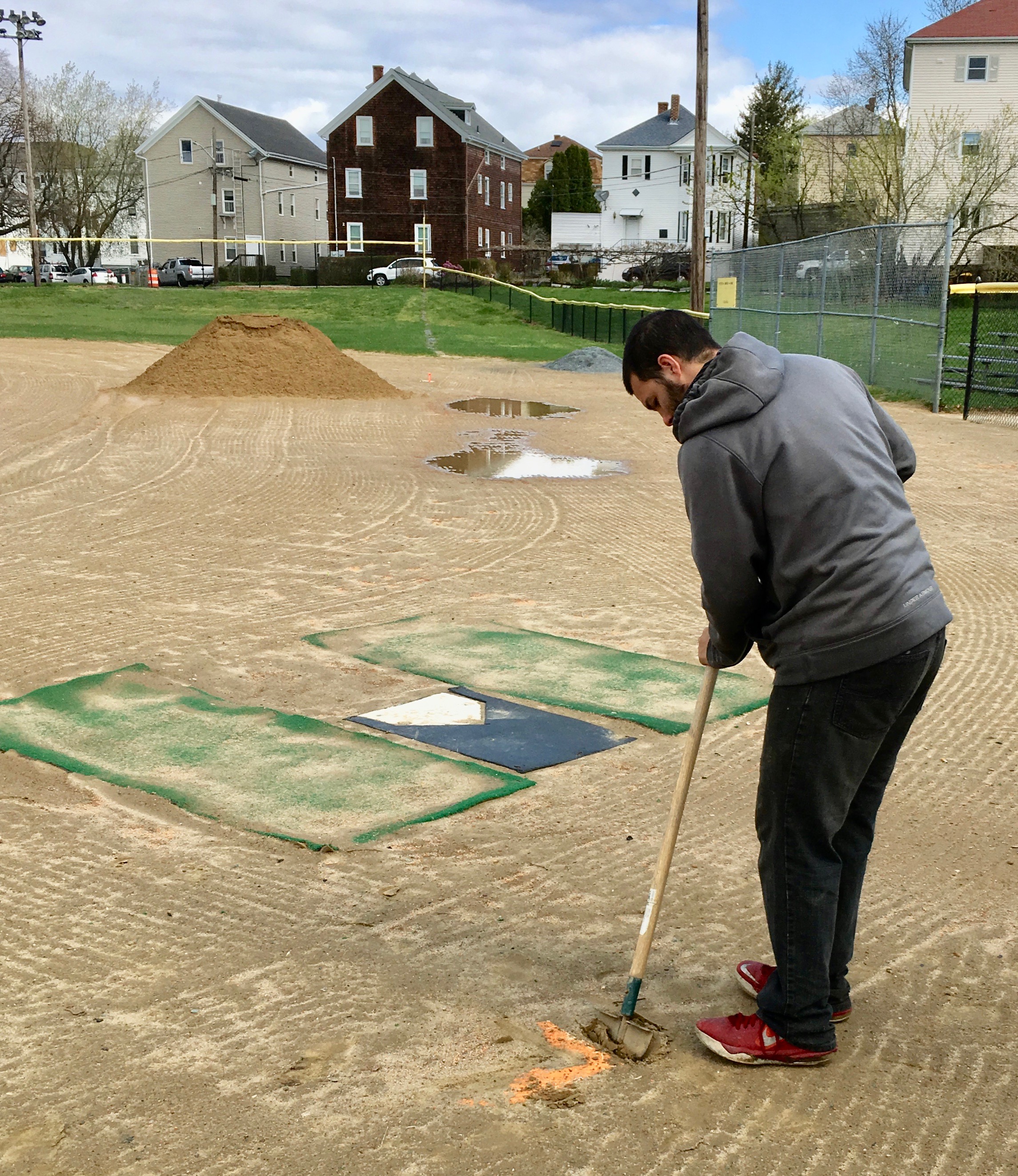 Darrell Finch Jr. was a Big Help.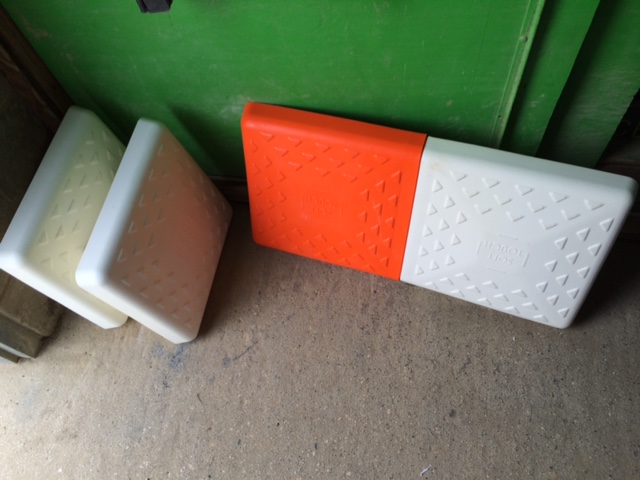 New Bases are in. Safety Base at First.
GREAT - LESS INJURIES. League also
uses a Safety Plate. Great to be able
to go to work the next day.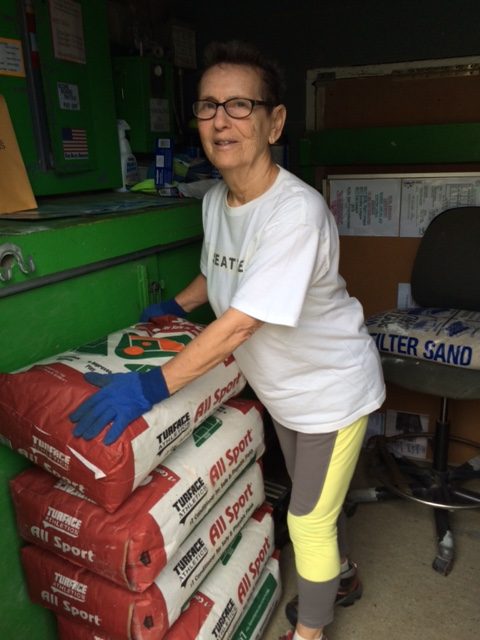 Natalie loading up the Storage Area with
Bags of Speed Dry.Getting ready for those
Rainy Days and Puddles.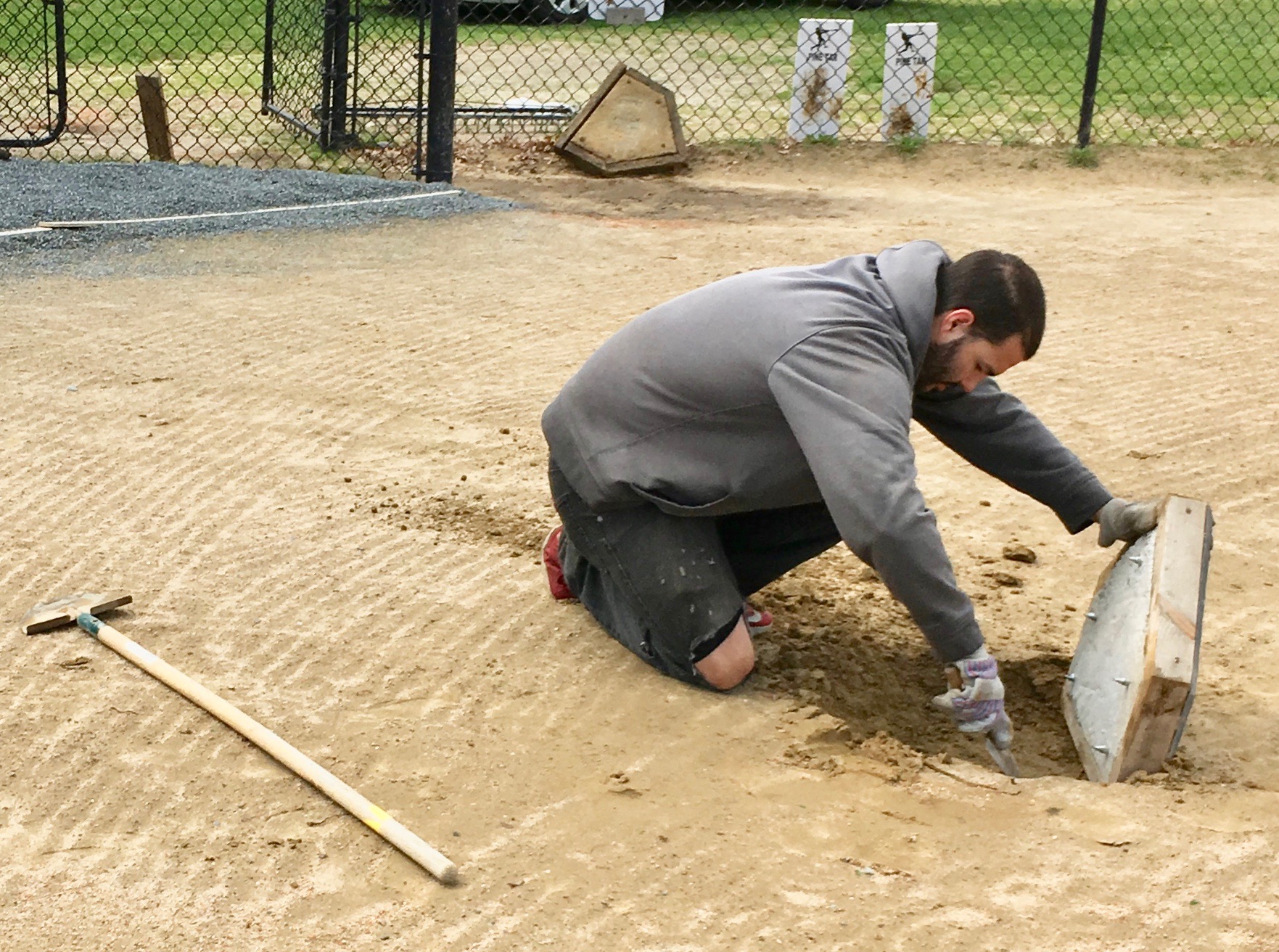 Darrell Finch Jr.is putting in a
New Safety Plate.Limits Injuries
to the catchers and Runners
at Home Plate.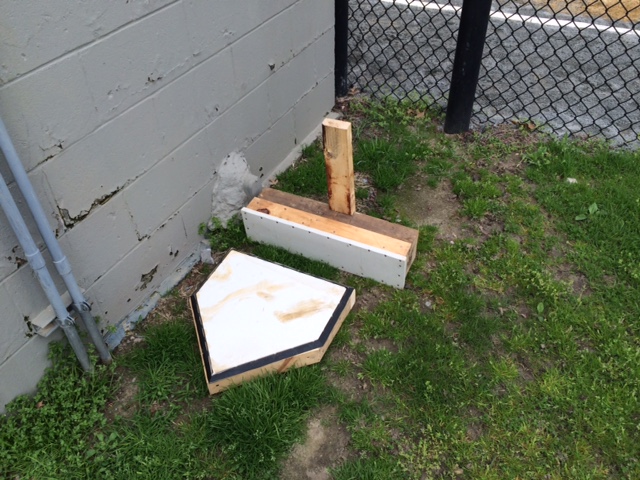 Every Season A New Plate and Pitcher's
Mound is Needed. Thank You to the
Fall River Park Department.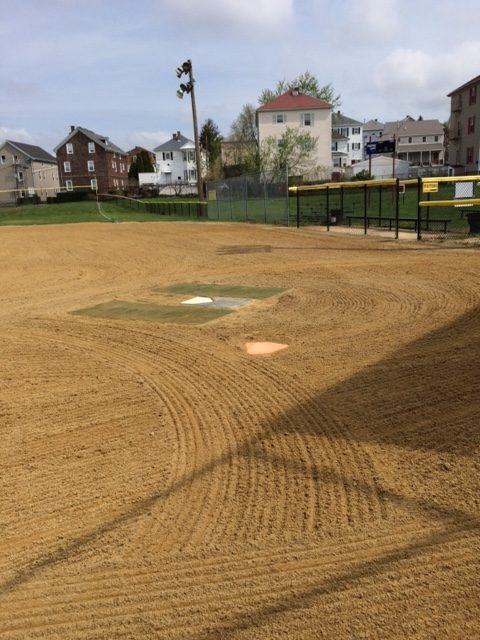 Another Great Safety Feature at the Field.
Turf Mats - No Holes in the Batters Boxes
No Tripping getting out of on a Hit Ball.
Safety Plate - No Inuries between Catcher
and the Runners. Get to go to Work the Next Day.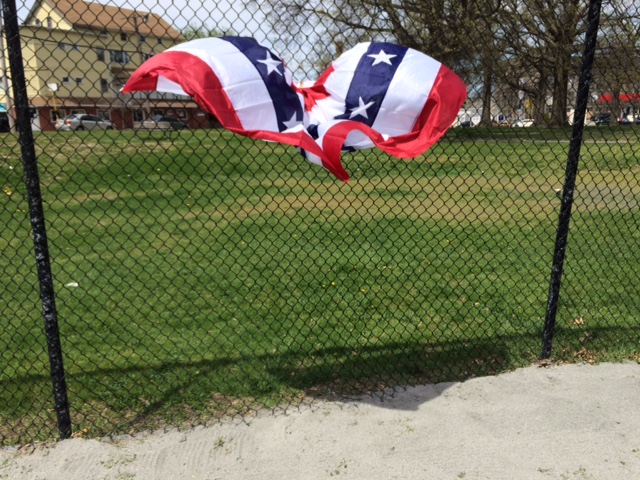 Two New Flag Bunting on the Outfield Fence
and Three on the Backstop. USA the Country
We Love. Brightens Up the Field.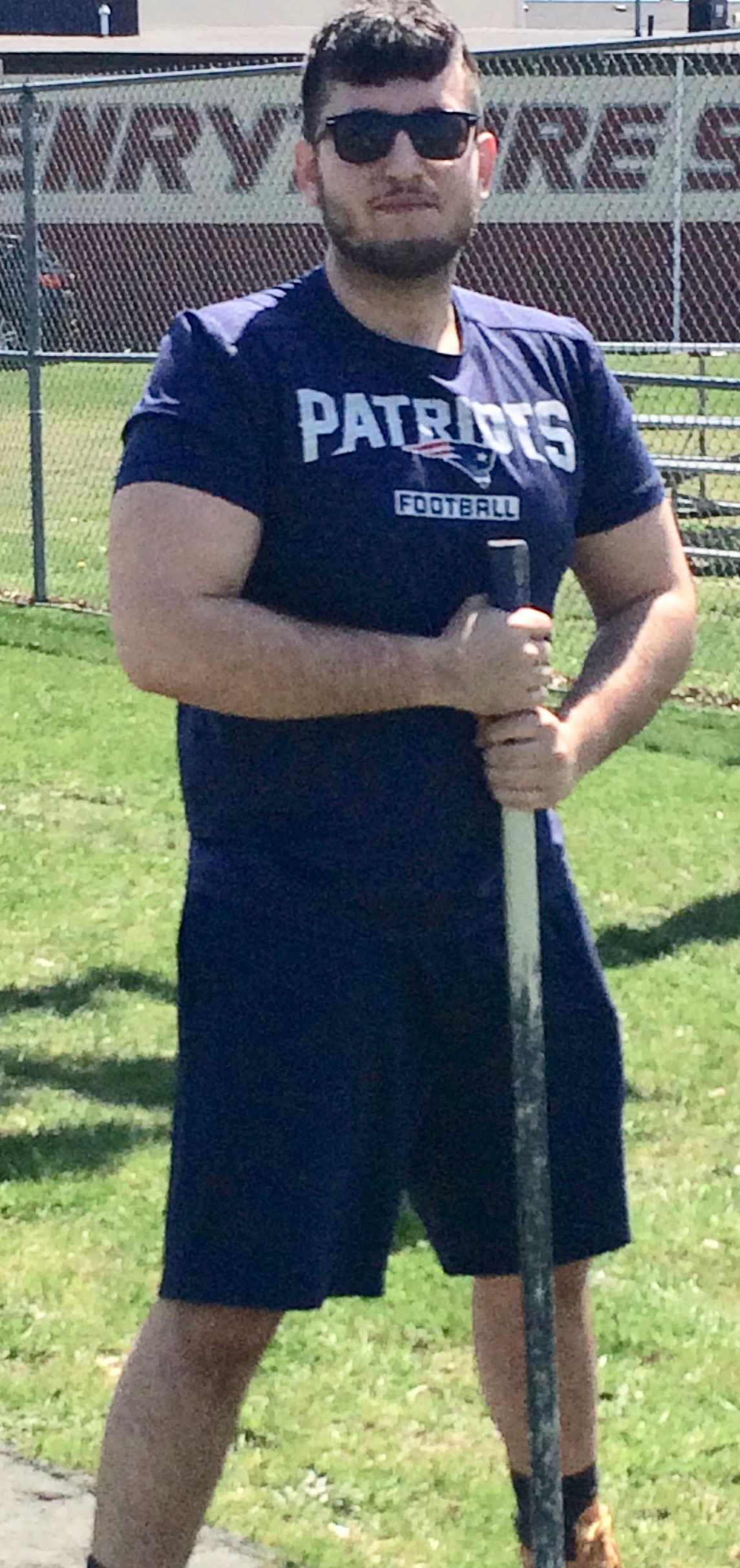 Chris "Topher" Salvo(Strong Guy ) will be Pounding
down the Stone Dust on the Foul Lines.
Saturday-May 4th. Ready to Line the Chalk Line.
Fair or Foul Ball ???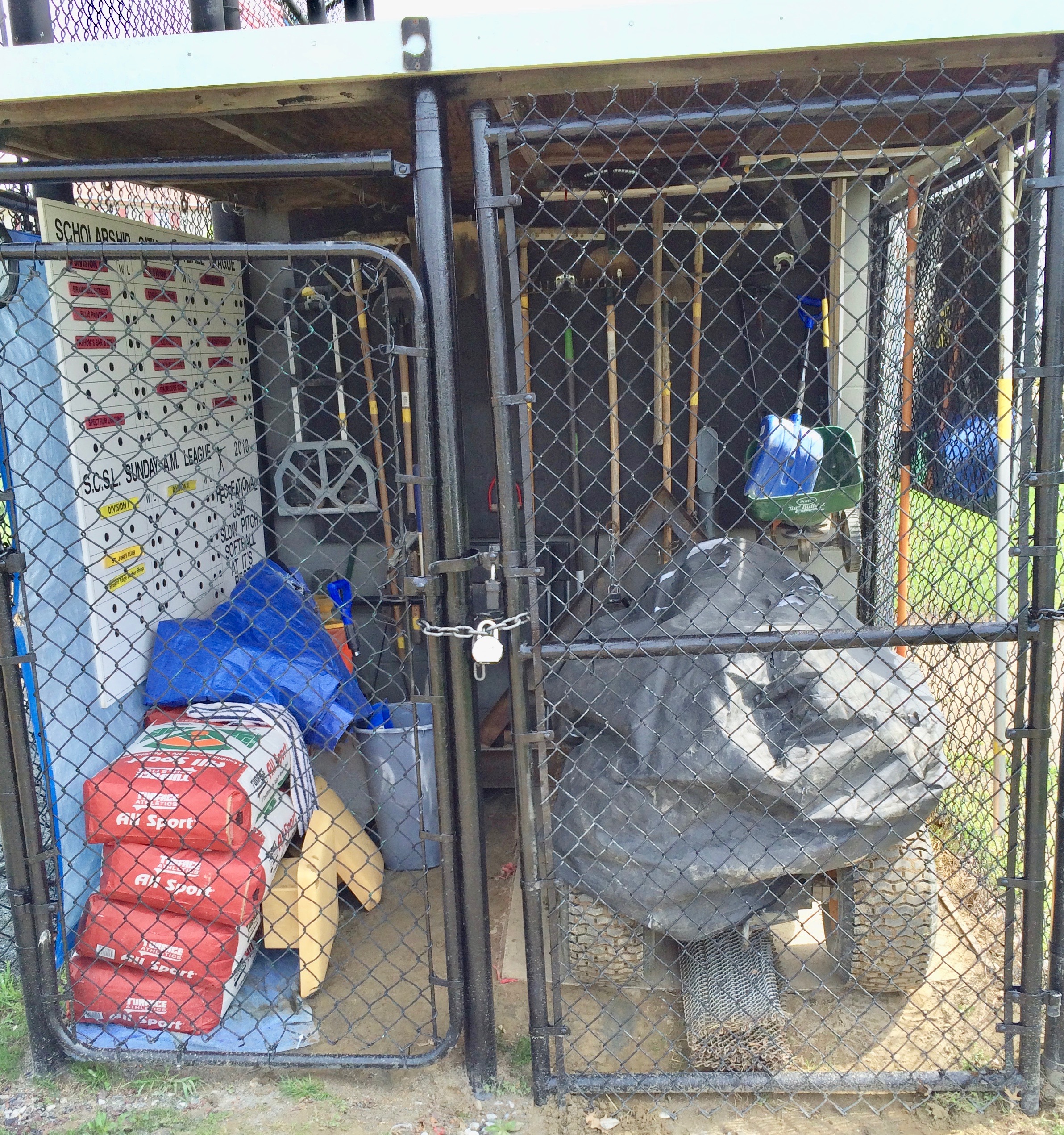 All Set for the Season: Bags of Lime,
Bags of Speed Dry, Tractor, Standing Board,
and all Field Tools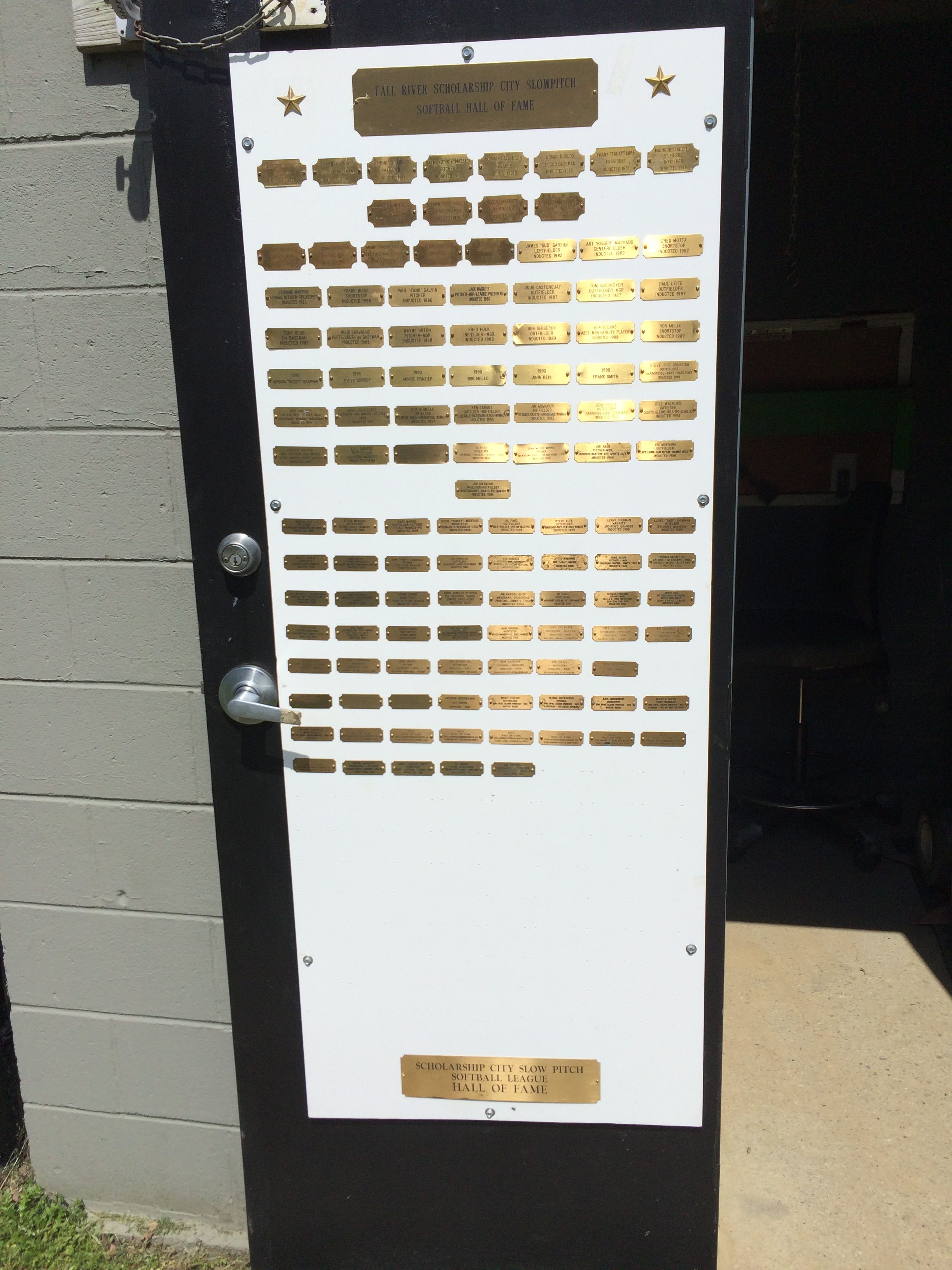 The SCSL Hall of Fame Plaque at the Field.
2020 Season - Sunday - August 2nd.... there will be
SIX New INDUCTEES.*** Well Deserved.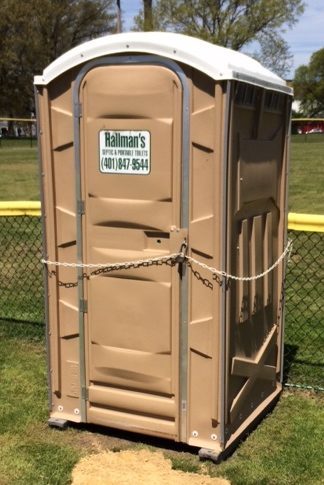 The Porter John is Set-Up.
What would the Players
do without one???? HELP!!!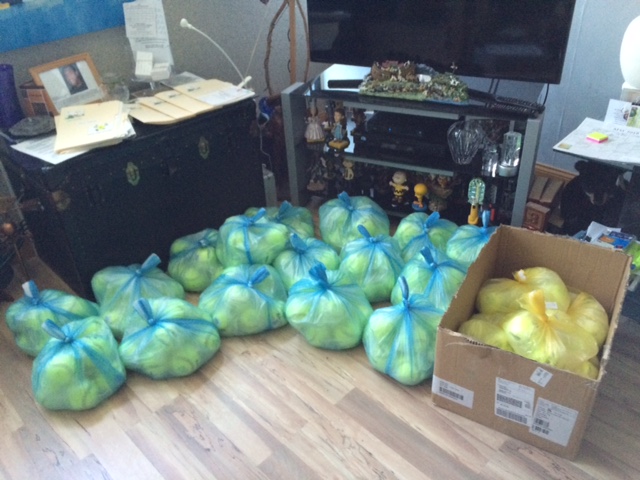 Here are the Softballs, Bagged and
Ready to Distribute on 5/2. Nice job Natalie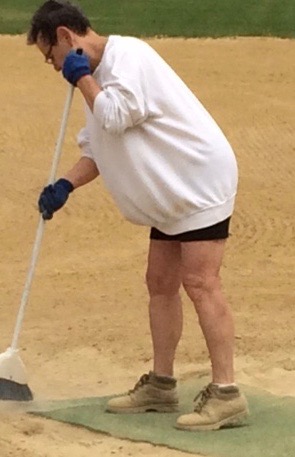 2 New Home Plate Turf Mats will be installed
for the 2019 Season ($404)- EXPENSOVE
-Natalie during the week SWEEPS the 2 TURF
MATS for that Evening Games.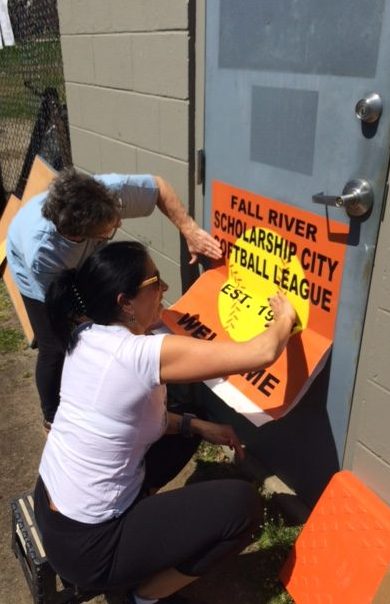 Natalie and Christine putting up the
New 2019 SCSL BANNERS. Not Easy.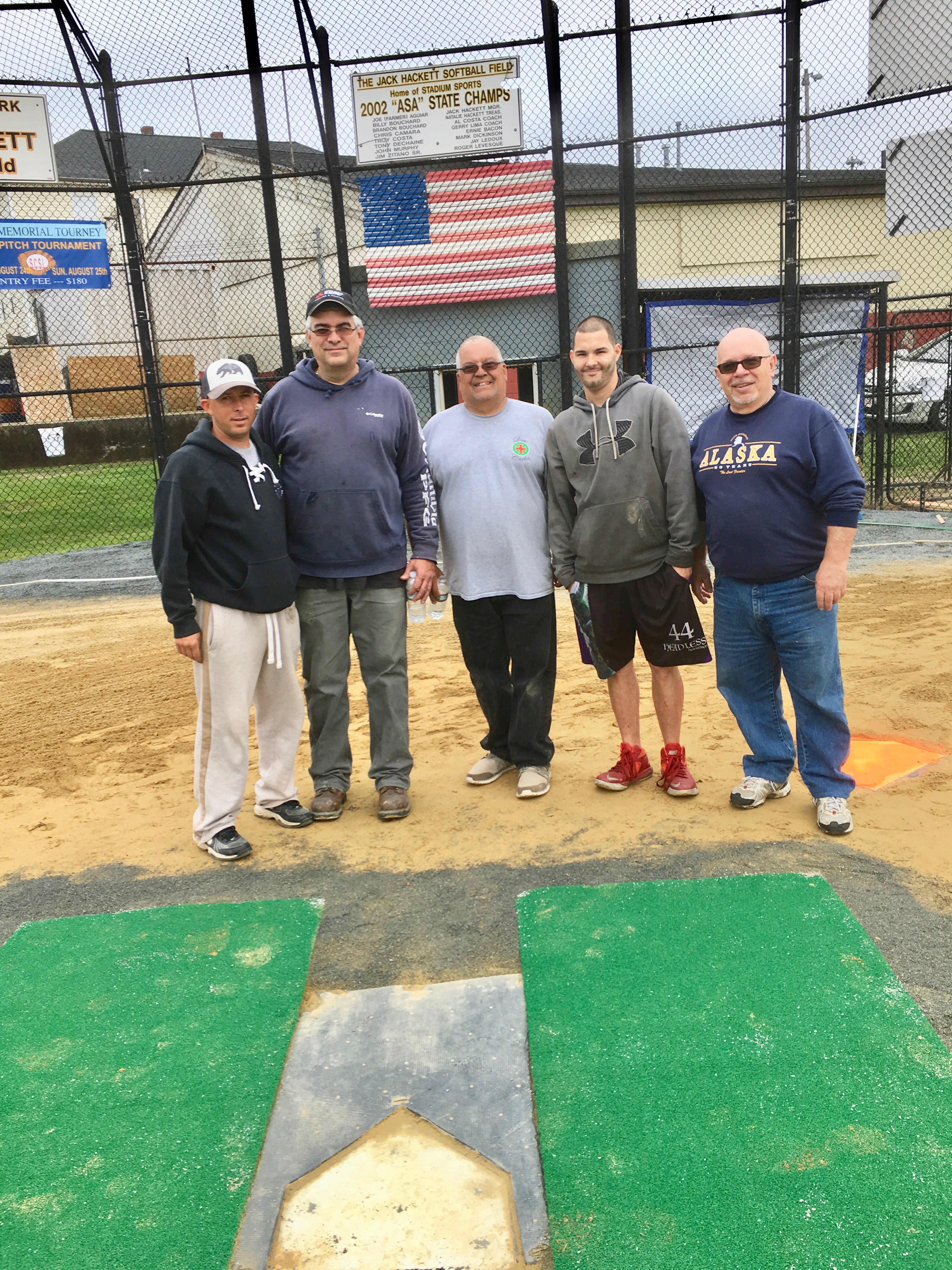 SCSL OFFICER LOUIE TAVARES,MIB Umpires FRANK SOUSA,
& JOE RICARDO, Player DARRELL FINCH JR. Roy Vieira.
Missing fom Photo DAVE BOTELHO & NATALIE HACKETT
TOPHER SALVO.
Field workers on May 4th.
Laid New Turf Mats down.
Filleds Stone Dust on Both Foul Lines.
Chalked the Foul Lines and safety Line.
Repainted The Dugout Benches. - Natalie did
Grated (Tractor) the Infield. Laid Old Mats as Coaches Boxes.
Put Up the Foul Pole Flags.
Erected 2 Dugout Cork Boards and Large Cork Board9SCSL NOTICES)
RAIN-RAIN-START THE SCSL SUNDAY MORNING
LEAGUE-MAY 5th; CANCELLATION.
WOW-WHAT A WAY TO START.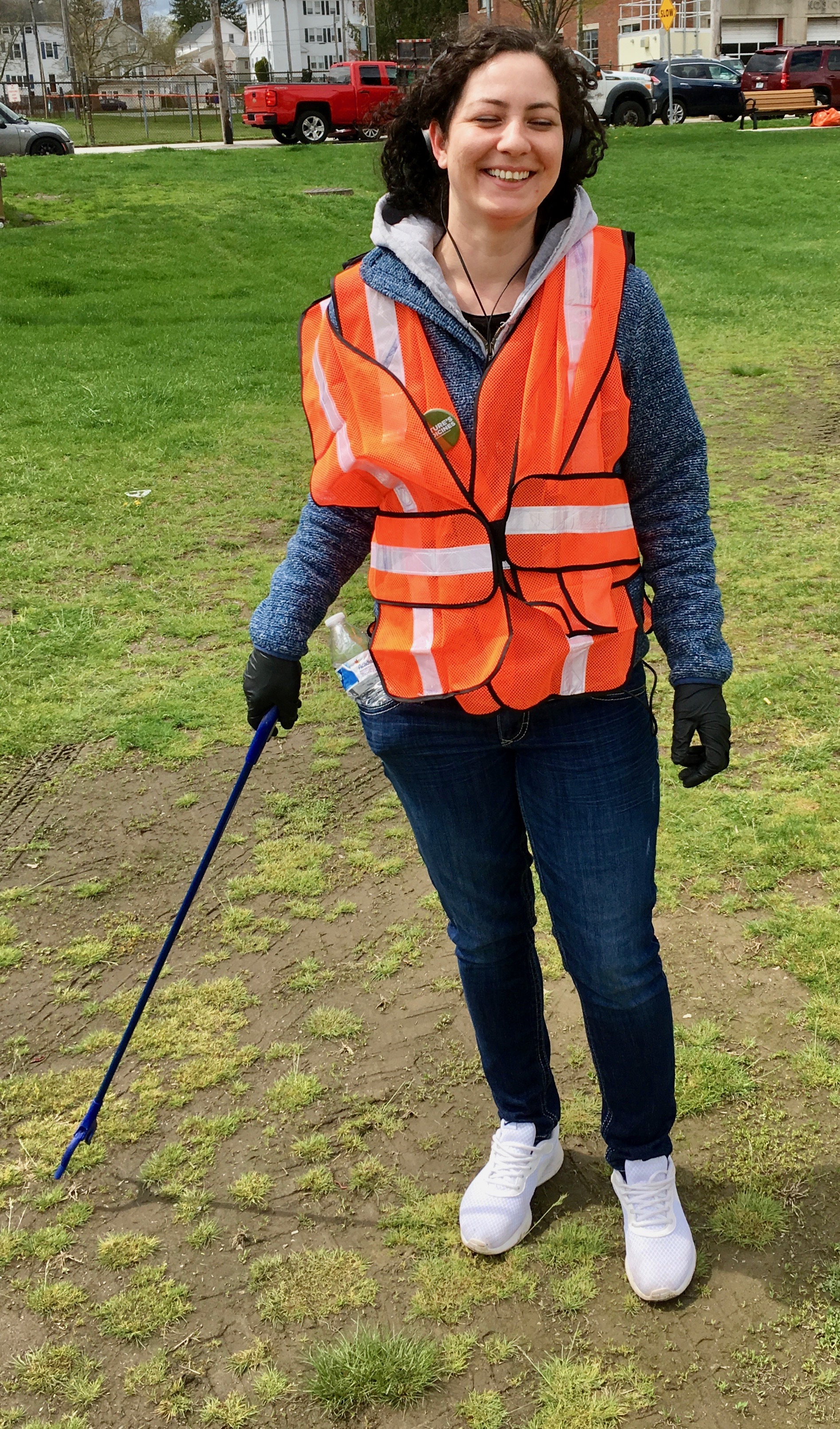 IT WAS ALSO CLEAN-UP DAY OF LITTER AT ALL PARKS
IN THE USA. GREAT TO HAVE HELP AT OUR PARK.SHE
DID A GREAT JOB. JACK THANKED HER.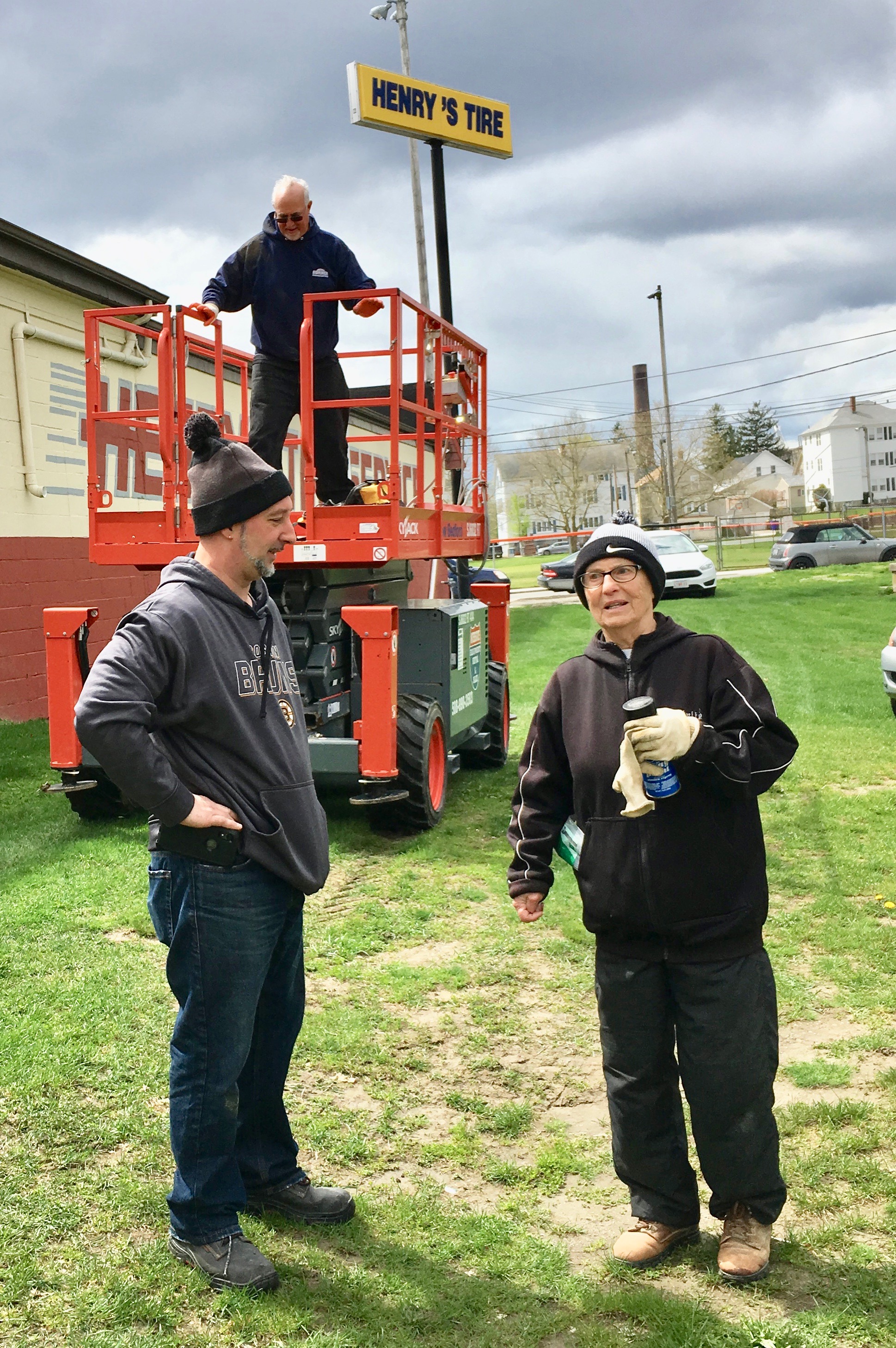 Well Mike it was a lot of Work.You Guys did a Great Job.
So did you Natalie. All worked as a TEAM.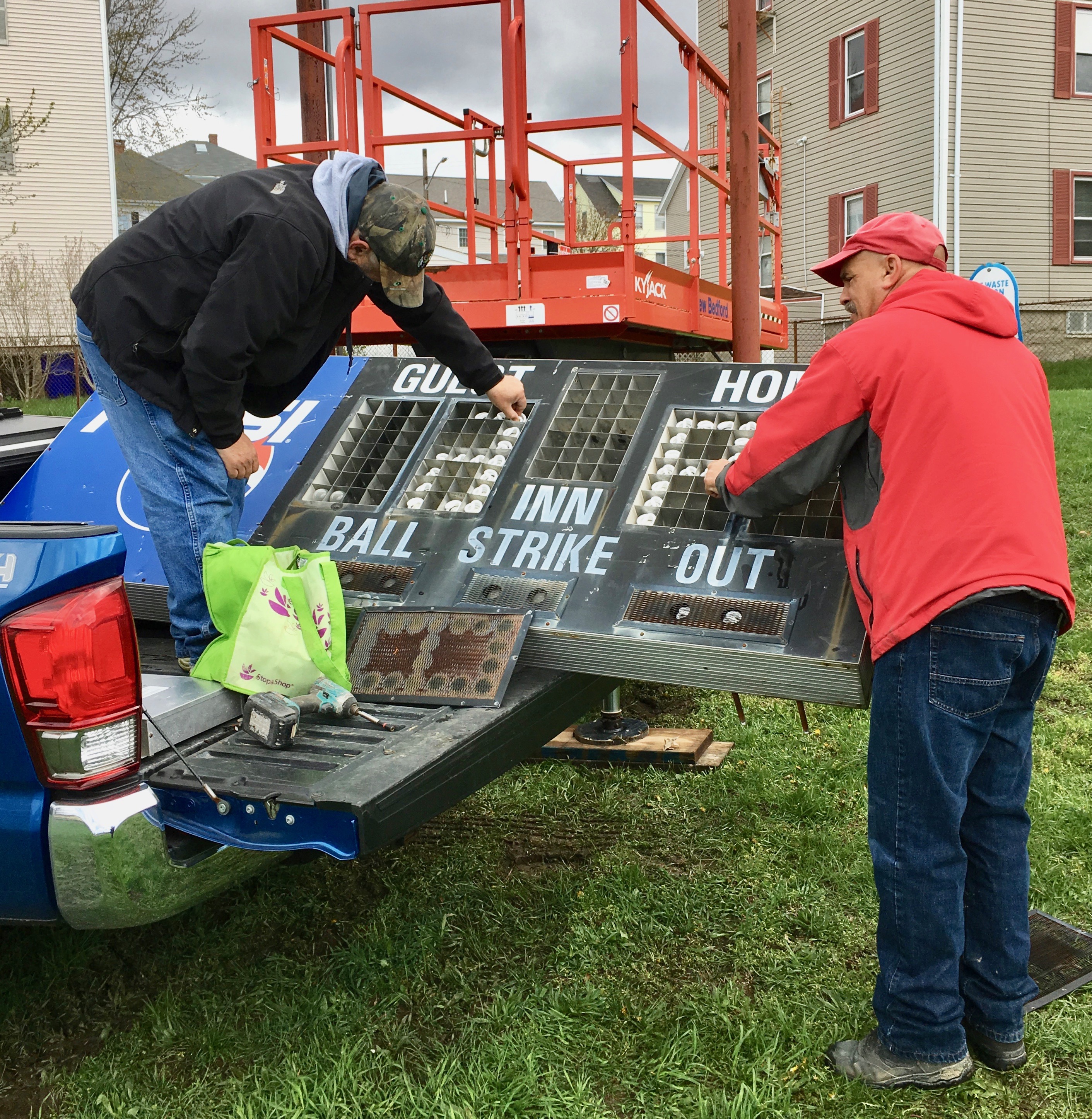 SCSL Officer Dave Botelho and Joe Aguiar
removing the Energy Bulbs that Jack bought
last season ($160)-the Old Board needed more
then BULBS. Joe also took the Old Scoreboard to be
RECYCLED.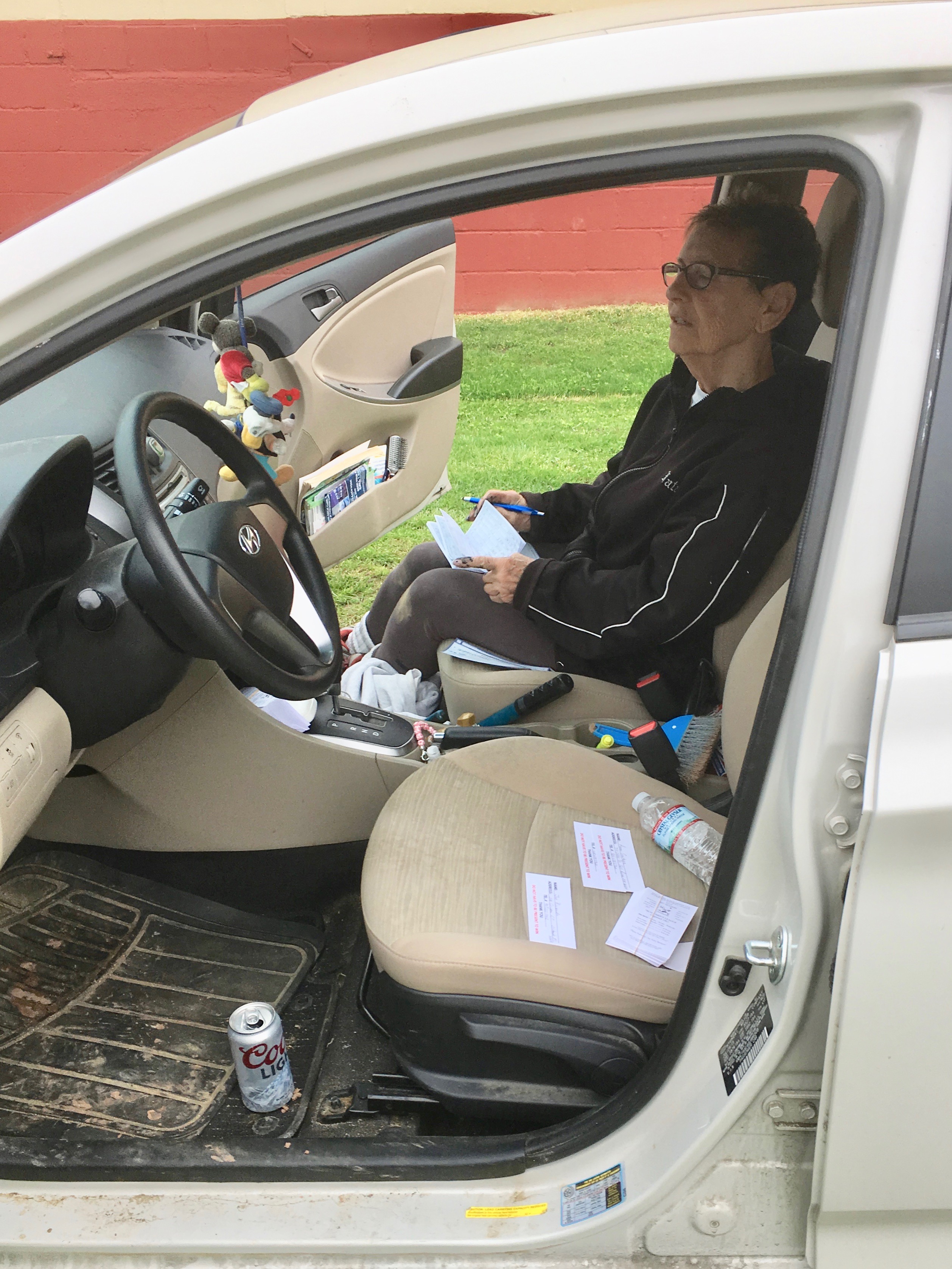 Natalie Writing out 7 Checks to Pay the
Work Crew for their Dedicated Hard
Field Work. They did not want any $$$, But Jack insisted,
ONE HAND WASHES THE OTHER. HE WAS SO HAPPY
THAT THEY WERE THERE TO LEND A HELPING HAND.
FIELD LOOKS GREAT.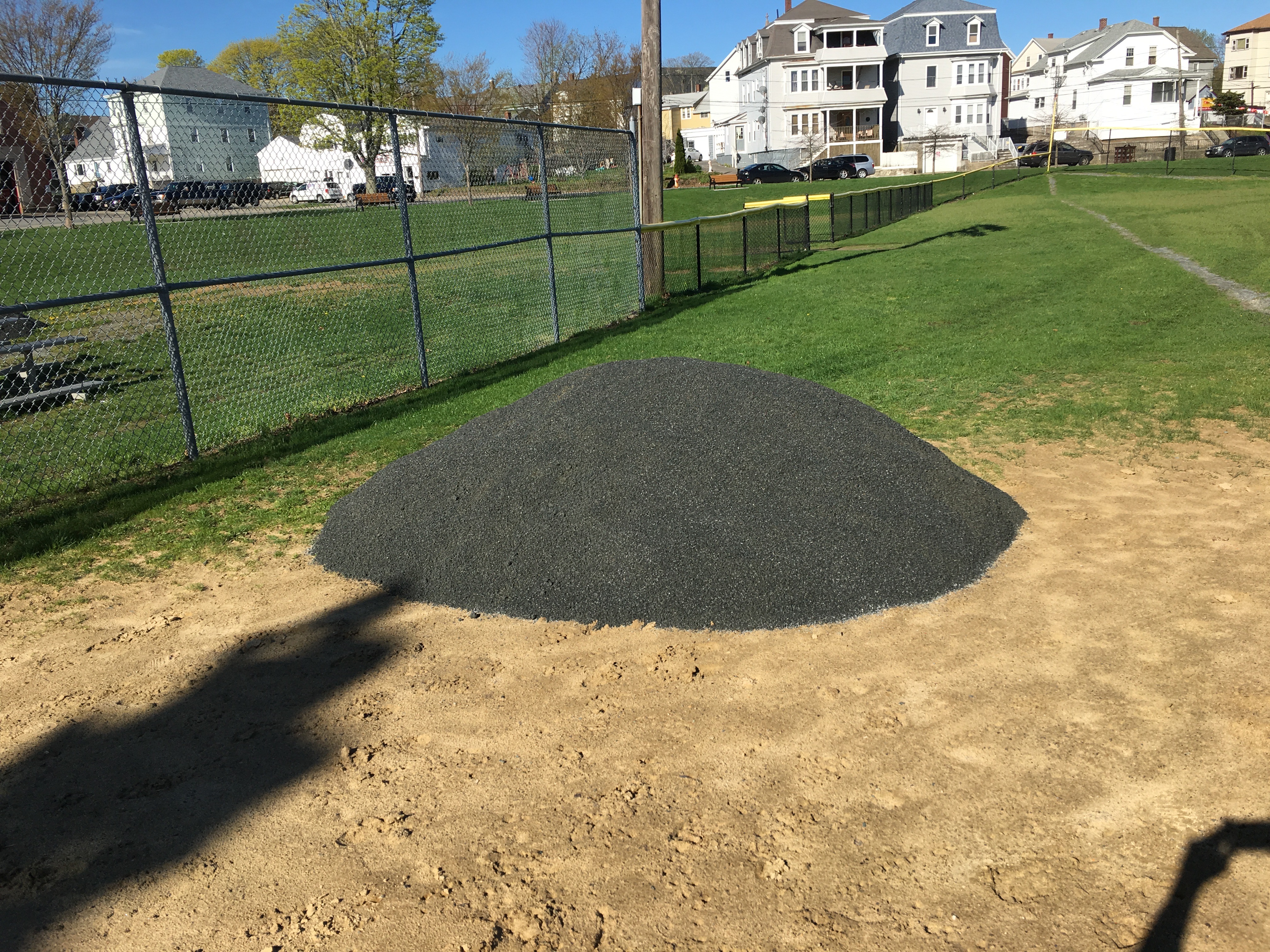 A GREAT BIG "THANK YOU"
TO SCSL OFFICER LOUIE TAVARES FOR REMOVING THE
REST OF THE STONEDUST FROM THE THIRD BASE AREA.
IT WAS KIND OF TOUGH FOR JUST MY WIFE AND I TO DO.
LOUIE IS ALWAYS THERE TO HELP OUT THE SCSL.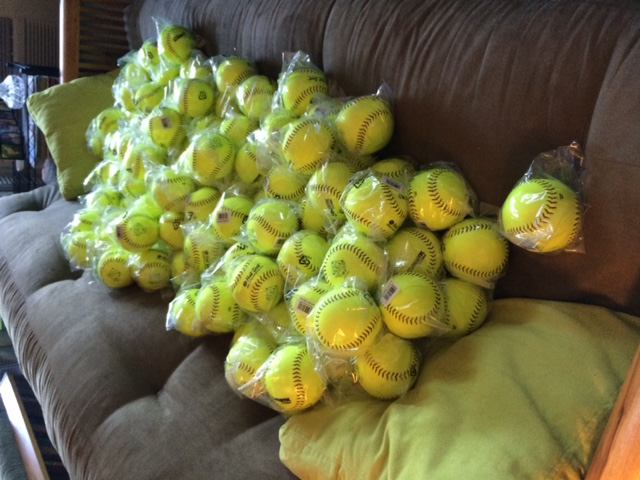 Team Balls for the Season 25 Dozen
I have to get them to the Teams.
Who is going to Count them and Bag them???
I know Who--My wife NATALIE
She is Always there to Help.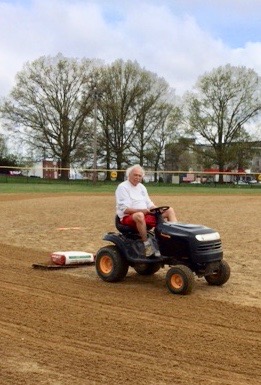 During the Season Jack and Natalie (I plan to get her
Driving the Tractor in 2019) make it a point to Drag
the Infield for the Gamesthat Evening. The Field is in
TIP-TOP SHAPE.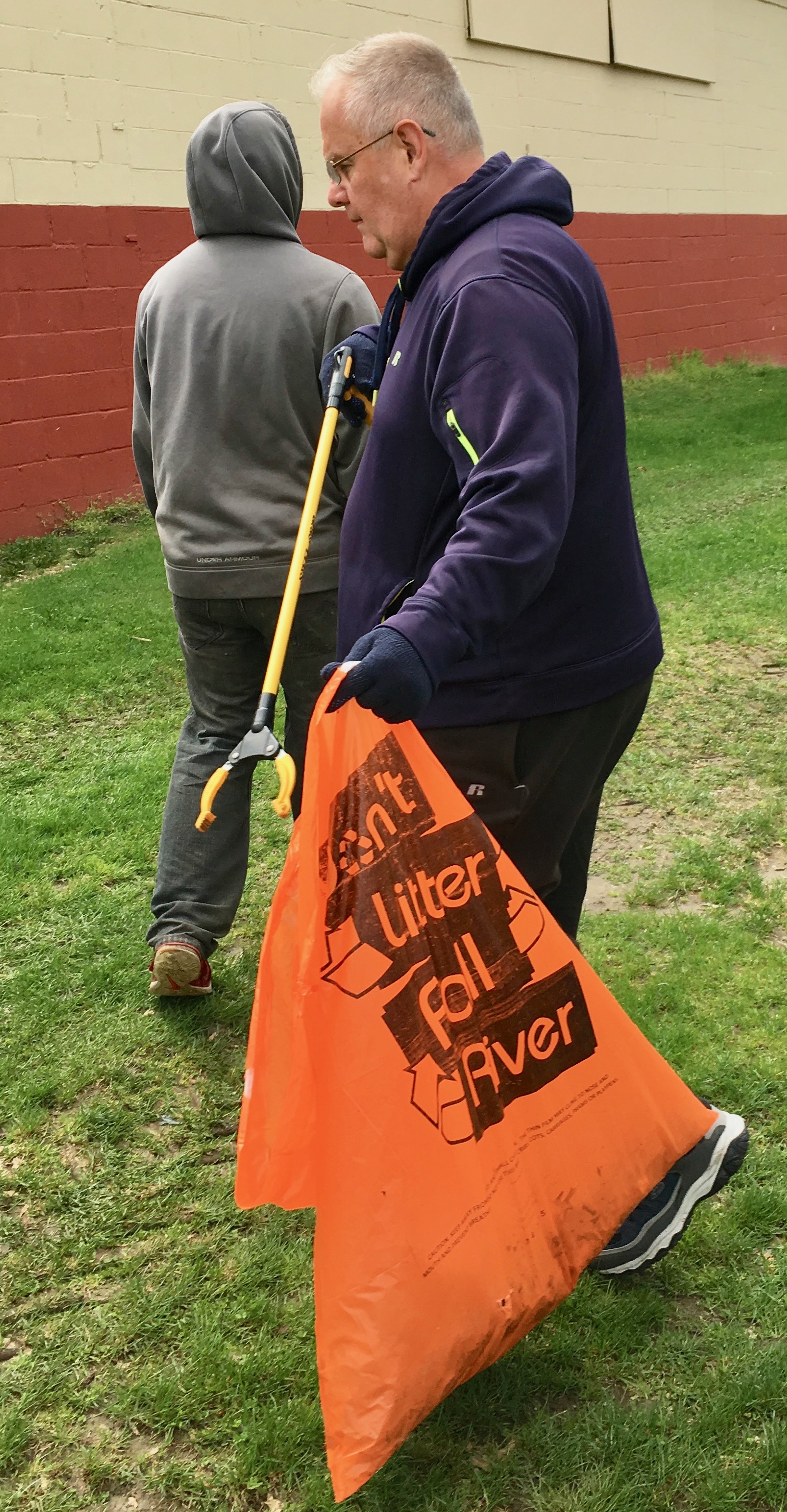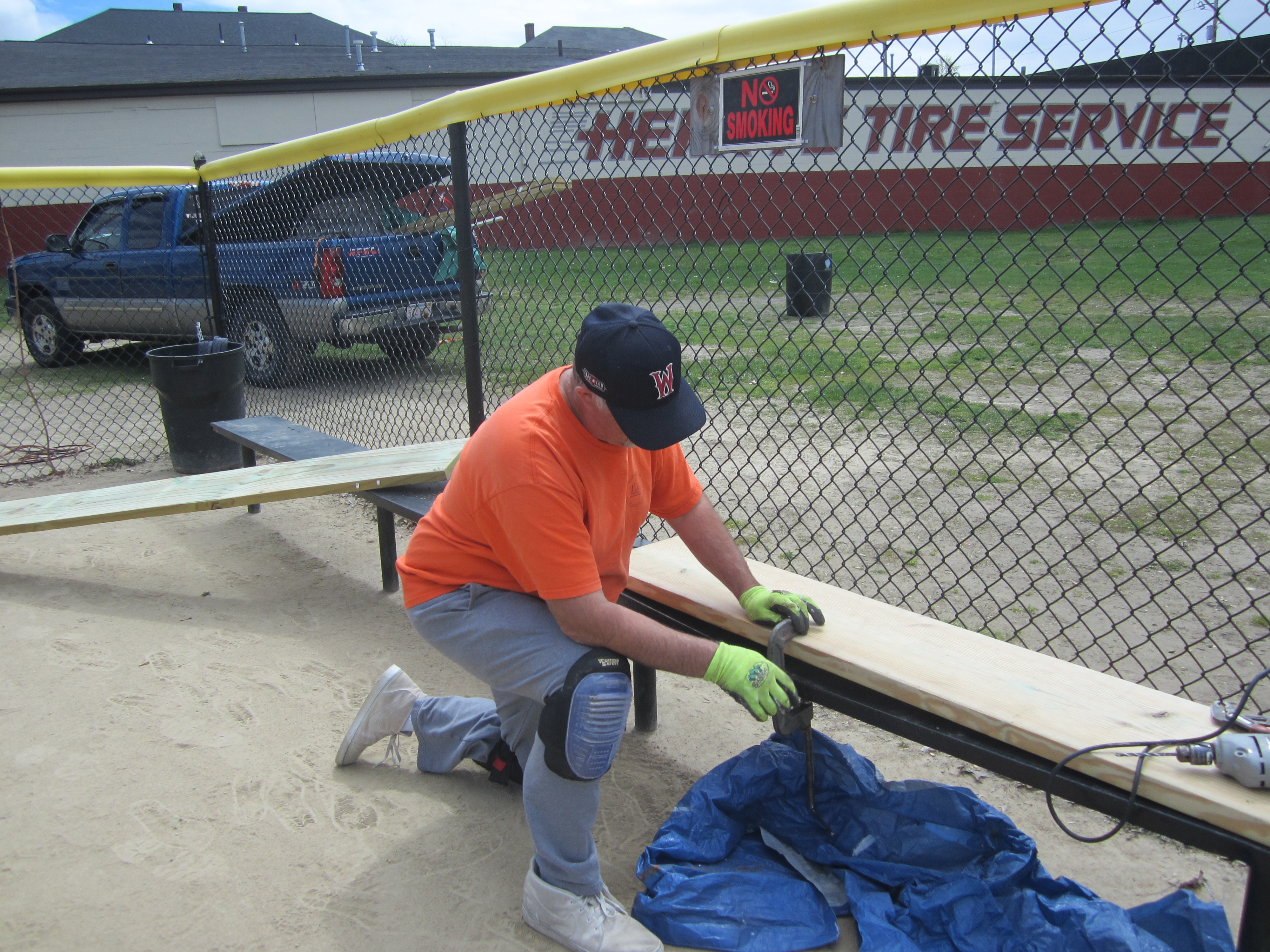 Dave Conlon fixing the Dugout Benches.
He did a TREMENDOUS JOB.
"THANK YOU"
The Benches will be REPAINTED for
the Upcoming Season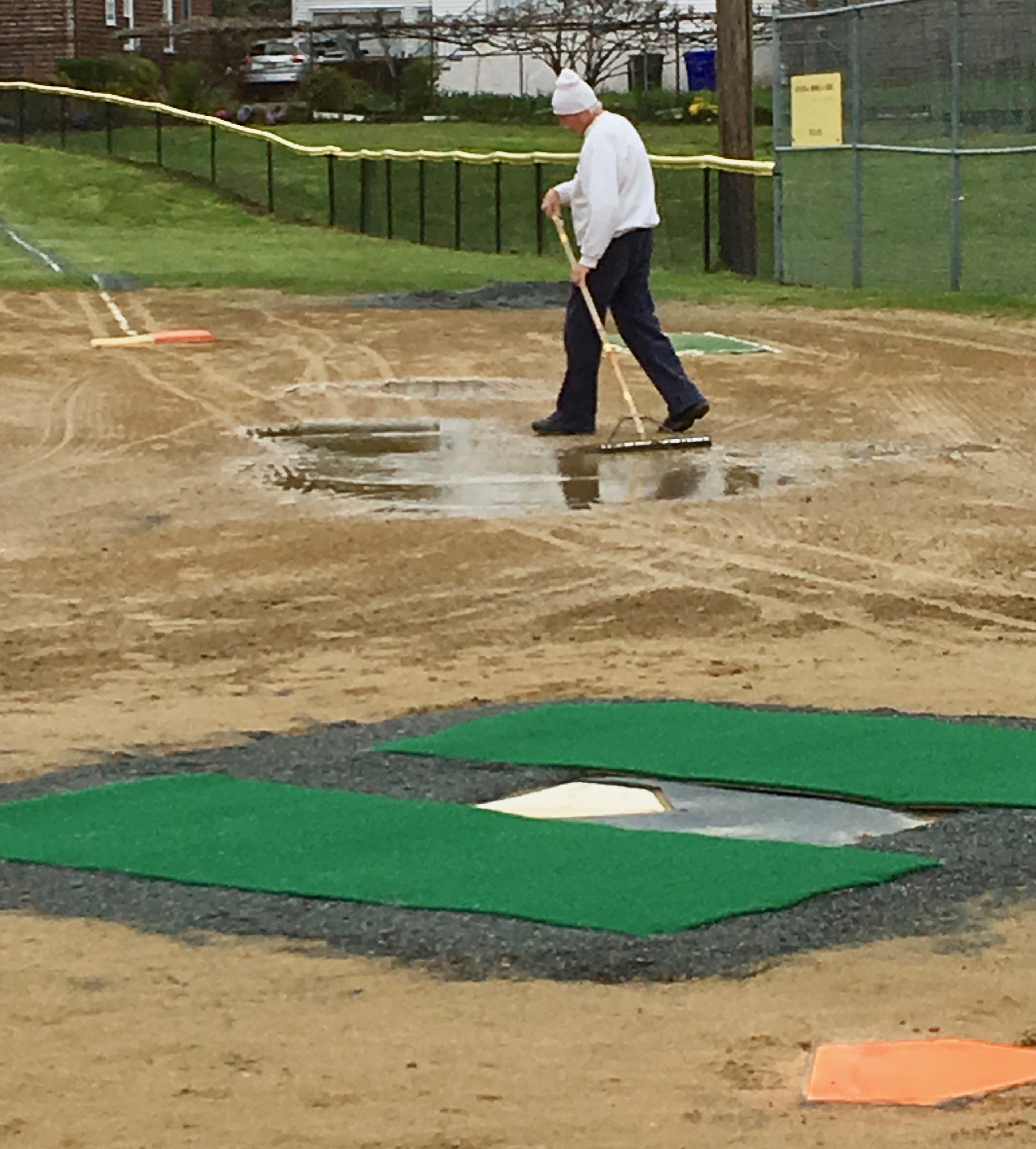 JACK WAS SQUEEGEEING THE WATERED DOWN FIELD ON MONDAY -MAY 6th. THE SCSL NIGHT LEAGUE OPENING UP THAT EVENING.A TOUGH WAY TO START THE SEASON.
WEATHER WISE IT HAS BEEN A TERRIBLE SPRING.
THANKS TO NATALIE AND JACK'S HARD WORK THE GAMES WERE PLAYED.
HERE COMES SOFTBALL
by LLOYD (SKIP) SHERMAN
***********
I say this Mates.with a Grin
Softball Season's to Begin.
So grab a Ball , grab your Bat
Tie your Cleats and Don your Hat,
Take the Field, hit the Grass
The Summer Season soon will Pass.
Let's all try to Crank One Out,
So the Outcome won't be in Doubt.
Through Slumps and Losses
Don't get down,We got the Team
That will Win the Crown.
OUR FRIEND SKIP PAST AWAY IN THE 2018 SEASON.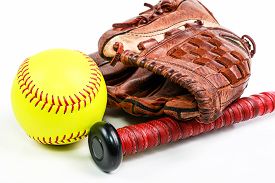 This Poem is Dedicated to the
Upcoming Season ( 2021) of the
Fall River Scholarship City Slow Pitch
Softball Leagues, the 58th. Season
of Organized USA Softball.