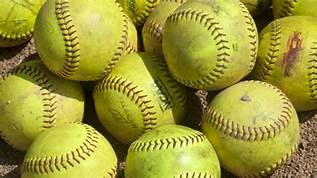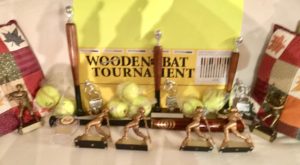 SCSL FALL
AXIS WOODEN SOFTBALL BAT TOURNAMENT
******* LOU LEDOUX Sr. MEMORIAL ********
********* ONE-PITCH ********
****** BATS OF THE PAST ******
------------- 2022 ------------------
DATES: AUGUST 27th; Saturday - 10:00a.m, to 6:00p.m.
******** AUGUST 28th; Sunday - 9:30a.m. to 7:00p.m.
ENTRY FEE: $190
MAXIMUM 10 TEAMS
Wooden Bats will be Provided.
**** Double Elimination******
10 Fielder & 1 EB(Optional)
3 Home Runs/Team/Game
Awards: **** Champs *****
Team ChampionShip Bat Engraved
******* 2 MVP Trophies *******
Team ScoreBook
RunnerUps: Team Trophy
***** 2 MVP Trophies ****
Team ScoreBook
Third & Fourth Place Team Trophy
****** Team Scorebook******
DO NOT BE LATE -TAKING ONLY 10 TEAMS
Director: Jack Hackett Tel.# 508-801-6518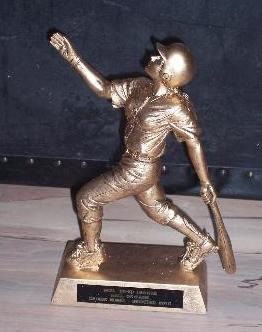 SCSL 2022- LAST TOURNAMENT
**********************************
The Turkeys Trotting into November
TURKEY TROT TOURNAMENT
******* ONE-PITCH ********
**** WOODEN BATS ****
BATS WILL BE PROVIDED
***************************
"PROLONG THE SEASON"
Awards: Top 4 Teams- Team Trophy
*****First Place
2 MVP'S (Trophies)
Mgr. Award - A Turkey Gift Certificate
***** Runners
2 MVP'S (Trophies)
Mgr. Award - A Turkey Gift Certificate
***** Third Place;
&&&&&
*****Fourth Place:
Team Trophy & ScoreBook
OCTOBER 15th. - Saturday- 10:00 a.m.to 5:00p.m.
OCTOBER 16th. - Sunday - 9:00 a.m to 6:00p.m.
***********
Entry Fee -- $190 (Very Reasonable)
Double Elimination
Maximum 10 Teams
Play 11 Fielders on Defense
Optional- 1 Extra Batter
3 Home Runs/Team/Game
* PATRIOTS ???
BUCCANEERS ????
Director: Jack Hackett
Tel.# 508-801-6518
PLAY BALL
Email:
SCSL1963@gmail.com
AXIS BASEBALL & AXIS SOFTBALL
-------BATS------- --------BATS------
AXIS - VISIT US at lou@axisbatscom.
Lou LeDoux : TEL.# 508-642-1435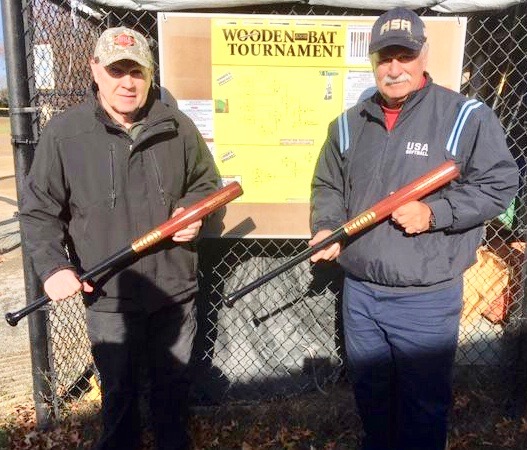 Sponsor Lou LeDoux and USA Umpire Steve Winarski.
Lou Donated all the WOODEN AXIS BATS.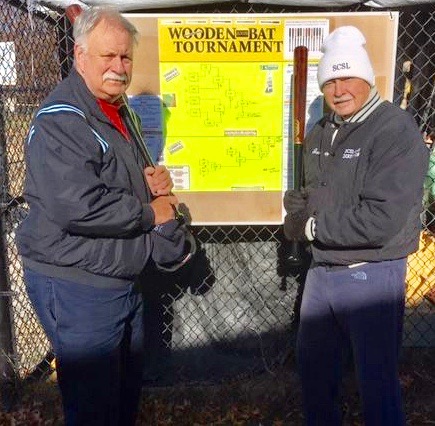 Umpire Steve Winarski and SCSL Director Jack Hackett
----------------Checking Out the New Axis Bats-------------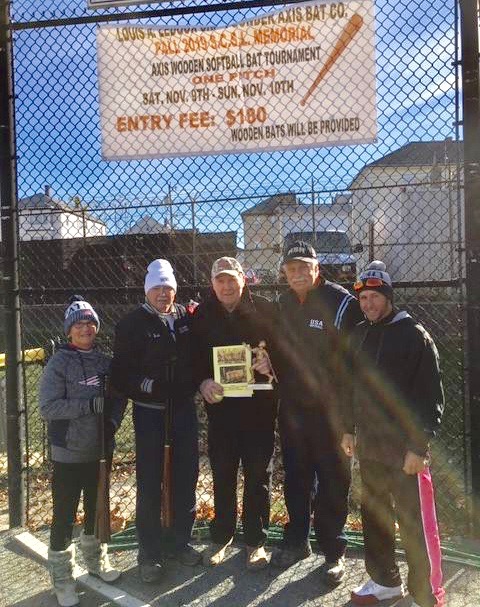 Tourney Directors Natalie & Jack Hackett
(Lou Ledoux) ,Umpire Steve Winarski,
SCSL Officer & Team Manager Louie Tavaras.
Honoring Lou For His Tremendous
Sponsorship Of the First SCSL
Wooden Axis Bat Tournament
in Remembrance of his Dad
--------Lou LeDoux Sr.---------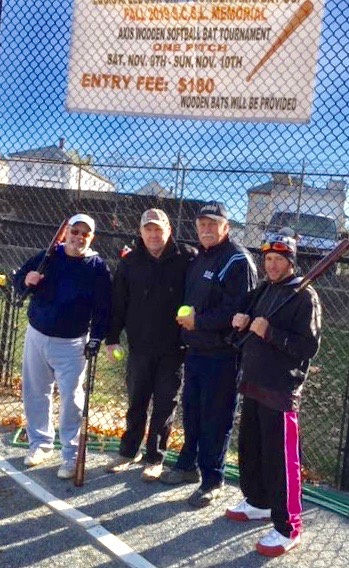 Manager Tom Soucy (WolfPac)
(Lou & Steve) Manager Louis Tavares
(Wicked Average) Checking out the
The AXIS WOODEN BAT. Players Enjoyed
the BATS.

****** 2022 SEASON *********
SCSL/AXIS WOODEN BAT LEAGUES
NIGHT & SUNDAY MORNING LEAGUES
MORE FUN -- BETTER BALLGAMES
**** ALL TEAMS ARE COMPETITIVE ****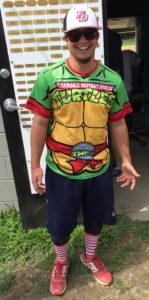 AMAZED - LOOKING AT THE TEAM PLAYERS WEARING THEIR COLORFUL UNIFORMS. I ASKED RICKY " CHEEKS" PACHECO TO POSE FOR A PICTURE SHOWING HIS FANCY AND COLORFUL UNIFORM . CHEEKS USUALLY IS FLASHY EVERY TIME HE PLAYS.HE HAS MANY COLORFUL UNIFORMS.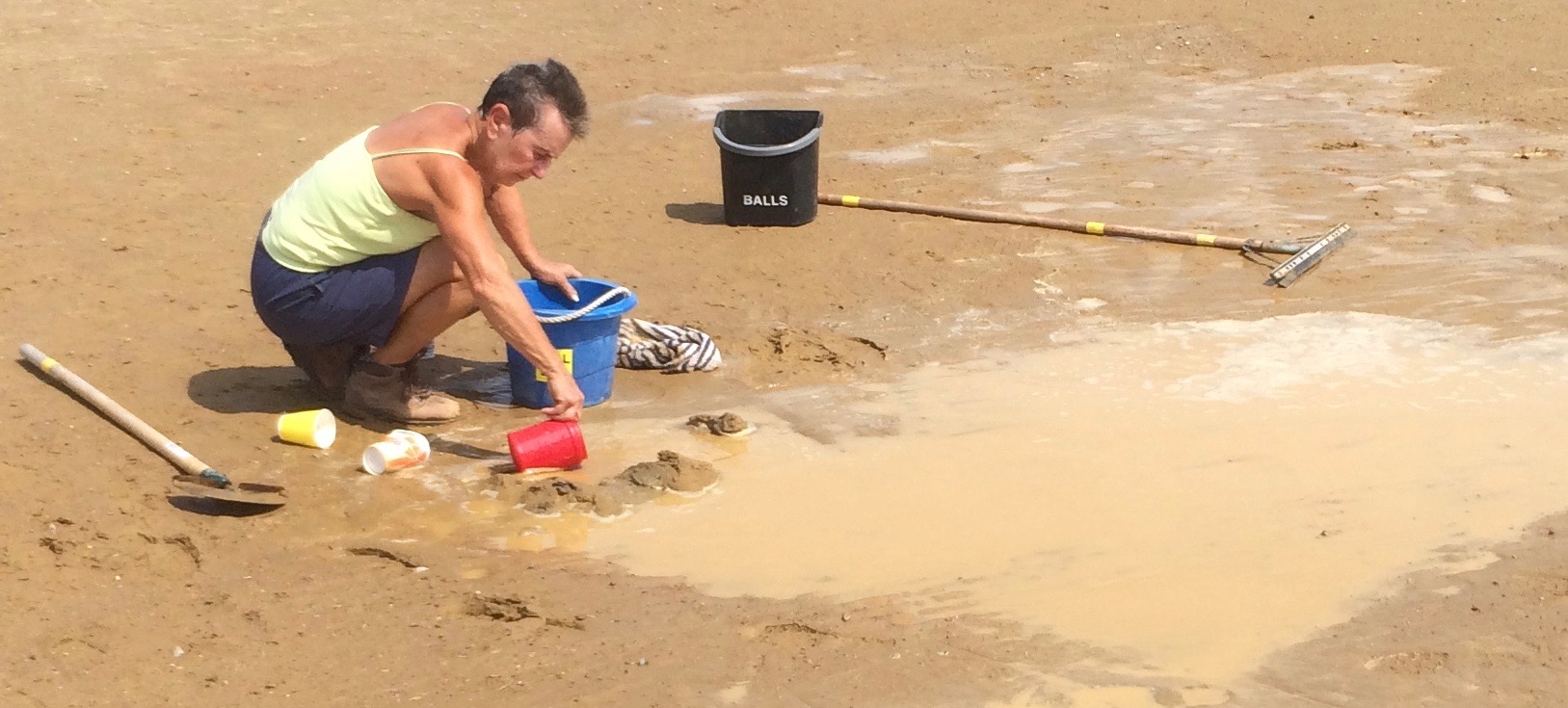 INCLEMENT WEATHER - TOURNEY PLAY GOT HIT WITH A TREMENDOUS RAIN STORM IN THE EARLY AFTERNOON ON SATURDAY 8/18. HERE SCSL OFFICER NATALIE P. HACKETT AT 6:00a.m ON SUNDAY MORNING BAILING OUT THE WATER ,GETTING THE FIELD READY FOR PLAY LATER ON SUNDAY 8/19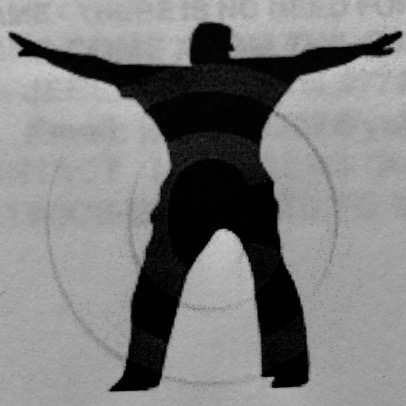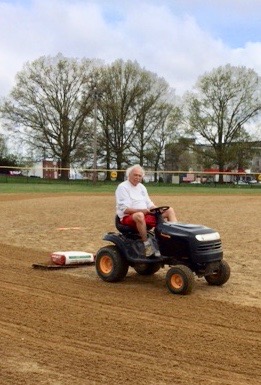 THE GROUND CREW GETTING THE INFIELD DRAGGED FOR THE GAMES.
GETTING THE PLAYING FIELD IN TIP-TOP SHAPE.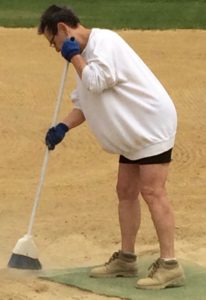 BETWEEN TOURNAMENT GAMES (15) - NATALIE WAS OUT ON THE FIELD SWEEPING AND CLEANING OFF THE HOME PLATE TURF MATS. THANK YOU
A GREAT BIG THANK YOU TO THE MIB USA UMPIRES WHO OFFICIATED THE TOURNAMENT , CONTROLLED THE GAMES AND DID AN OUTSTANDING JOB.
THAT IS A BIG PART OF WHY THE TEAMS COME BACK "GREAT OFFICIATING".
THANKS TO THE OFFICIALS : JOE ARGO, JACK HACKETT ,
FRAN DESMARAIS ,BILL SANTOS-, BRUCE VANCOUR , STEVE WINARSKI , DAVE BOTELHO , JEREMY ELLIS AND ROY VIEIRA.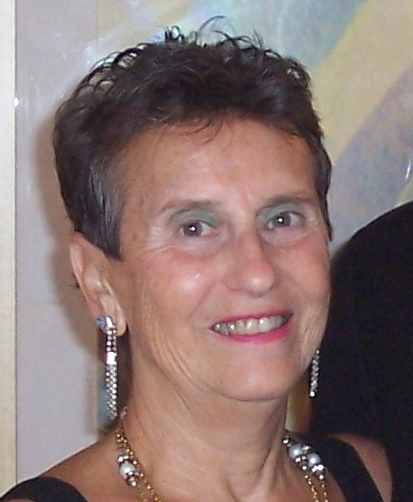 THIS IS JACK'S WIFE.GUYS SEE HER AT THE FIELD IN HER RAGS WHICH IS NEEDED TO DO THE FIELD AND NOT RUIN HER GOOD CLOTHES.
YES, WHEN SHE IS DOLLED UP SHE IS A KNOCKOUT.
SHE NOT ONLY PREPARED THE FIELD FOR PLAYING, BUT ALSO HELPED THE GAME OFFICIALS BY SCORING ALL 15 GAMES.
THE GAME OFFICIALS DID APPRECIATE HER HELP AS WELL AS HER HUSBAND.
"THANK YOU NATALIE"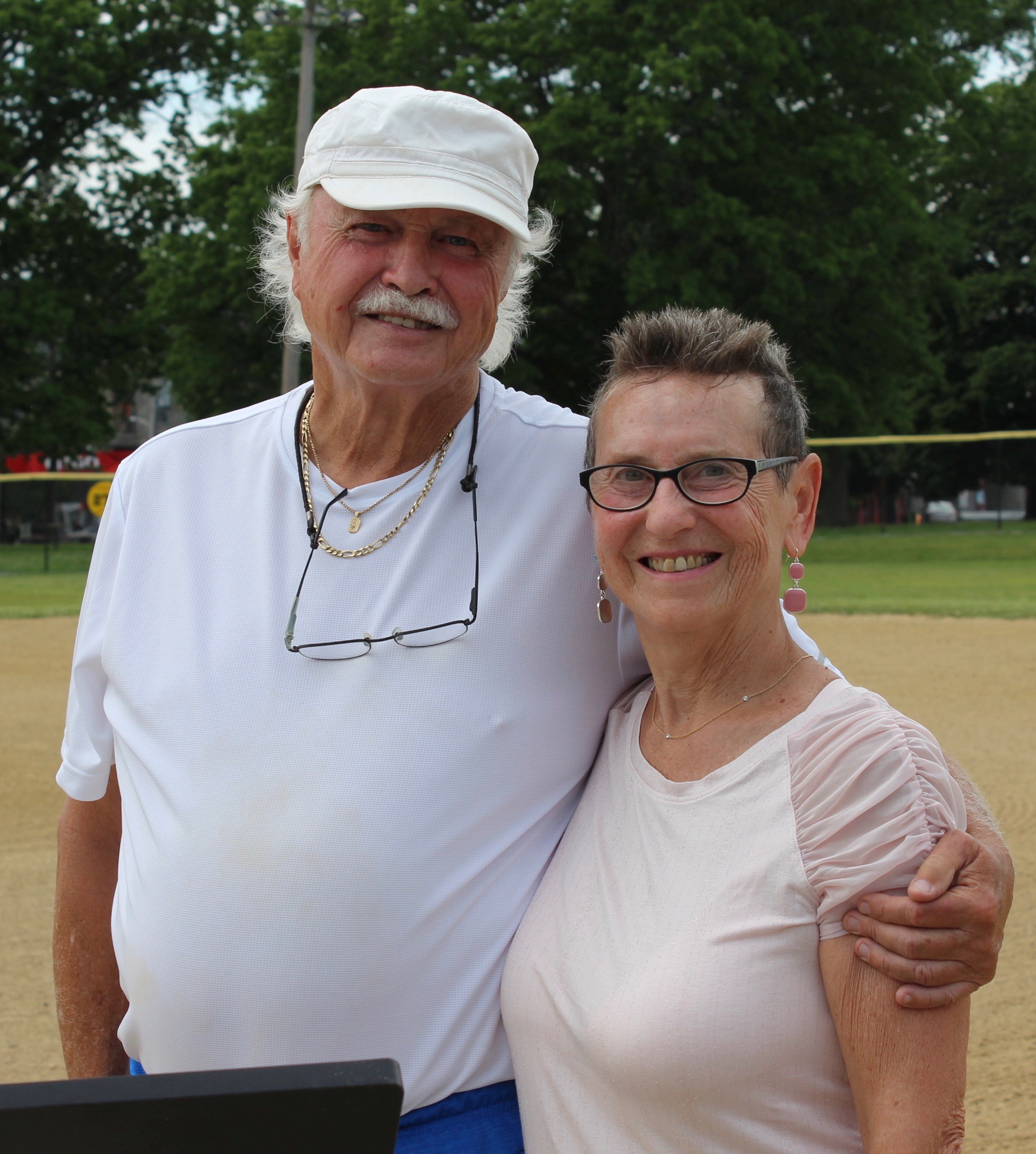 SCSL OFFICERS JACK & NATALIE HACKETT
A GREAT BIG THANK YOU TO THOSE TEAMS AND PLAYERS AND GAME OFFICIALS WHO MADE THE 2018 SCSL TOURNAMENTS A GREAT SUCCESS. WE ARE HOPING TO SEE THE TEAMS COMPETE IN THE 2019 SCSL TOURNAMENTS SCHEDULED.