NEW METAL POLE LIGHTING SYSTEM FOR THE JACK HACKETT FIELD IS DATED FOR AND MUST BE COMPLETED BY JUNE/OF 2024.JACK IS STILL WORKING ON GETTING THE NETTING INCLUDED IN THE $400,000 GRANT.
THE NEXT SCSL/CPA COMMITTEE MEETING WILL BE ON THURSDAY-JULY 15th. at 6:00p.m. AT PT. GLORIA. IT IS AN IMPORTANT MEETING..HOPING ALL COMMITTEE MEMBERS WILL BE ABLE TO ATTEND.
THE 3 LIGHTING COMPANIES HAVE SUBMITTED A COST FOR UPGRADING TO METAL POLES. IT IS AN EXPENSIVE PROJECT.
JACK IS HOPING THAT JOE CHAVES FROM THE MAPLEWOOD LITTLE LEAGUE CAN ATTEND AND HELP THE SCSL/CPA OUT. HE WAS THE ONE WHO GOT A GRANT FROM THE CPA FOR METAL POLES AT THE LITTLE LEAGUE FIELD. . SCSL/CPAAPPLICATION WILL BE SUBMITTED SHORTLY.
UPGRADE EFFICIENT - LOW COST METAL POLES/LIGHTING SYSTEM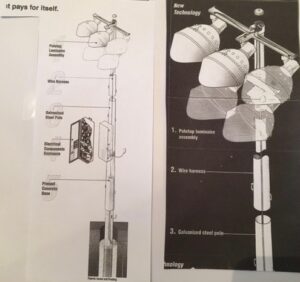 DIRECTOR JACK HACKETT HAS FORMED AND SCSL/CPA COMMITTEE
LOOKING TO APPEAR IN FRONT OF THE COMMUNITY PRESERVATION GROUP
TO RECEIVE A GRANT TO UPGRADING THE FATHER KELLY SOFTBALL
FIELD (JACK HACKETT FIELD) TO A METAL POLE LIGHTING SYSTEM.
SCSL COMMITTEE MEMBERS ARE JACK & NATALIE HACKETT, BILL SANTOS,
PETER SZADY,FRANK SOUSA, ERIK THOMPSEN, LOUIE SILVA AND DAVE BOTELHO.
WE ARE GETTING EXCITED!! IT'S BEEN A LONG TIME COMING BUT IT IS A HUGE FINANCIAL MOVE AND SINCE THE CONDITION OF OUR PRESENT LIGHTS ARE UNSURE AND UNSAFE WE MUST MOVE FORWARD TO SEE THE NECESSARY CHANGE.
UNFORTUNATELY THE CITY CANNOT HELP US OUT S0-0-0-0 WE ARE TAKING THE BULL BY ITS HORNS AND MOVING AHEAD.
WE HAVE A COMMITTEE WHO IS ACTIVELY INVOLVED AND ARE GETTING THE NECESSARY PAPERS WRITTEN UP TO BE PRESENTED TO THE PARK DEPARTMENT FOR THEIR PERMISSION FOR US TO PROCEED TO COLLECT ALL THE NECESSARY PAPERS NEEDED FOR THE CPA BY SEPTEMBER 1, 2021.
CURRENTLY WE HAVE CONTACTED 3 LIGHTING COMPANIES FOR BIDS TO PRESENT TO THE CPA.
WE WILL KEEP YOU ALL UPDATED ON OUR PROGRESS.
HOPE YOU ARE AS EXCITED AS WE ARE.
JACK & NATALIE DID APPEARED (4/17/21) IN FRONT OF THE
FALL RIVER PARK BOARD INFORMING THEM OF
THE SCSL/CPA COMMITTEE IS LOOKING TO MOVE
FORWARD TO THE CPA COMMITTEE. THE PARK
BOARD MEMBERS' PERMISSION IS NEEDED TO
TAKE THE NEXT STEP IN ORDER KEEP OUR CPA
LIGHTING PROJECT IN MOTION.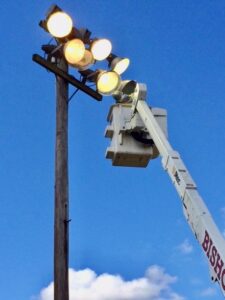 SCSL WOODEN
***ROTTED***
LIGHT POLES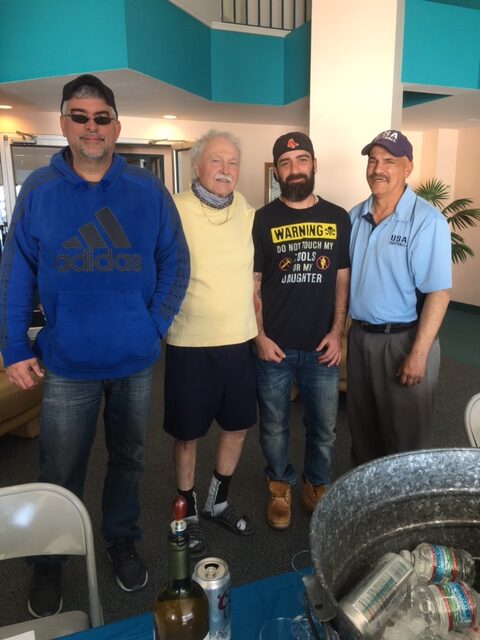 OUR FIRST SCSL/CPA
COMMITTEE MEETING.
FRANK, JACK , NATALIE.
LOUIE , DAVE.
OTHER MEMBERS
BILL, PETE, ERIK
UNABLE TO MAKE.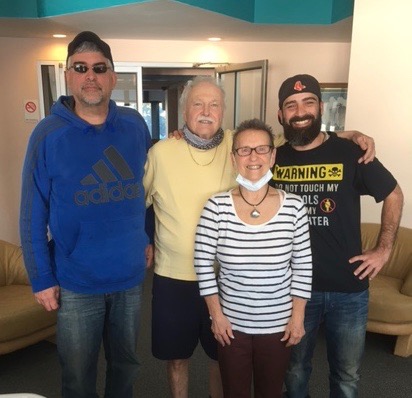 WE WILL GIVE A 100 PERCENT EFFORT
IN TRYING TO SECURE AN UPGRADED LIGHTING
SYSTEM (METAL POLES) FOR THE SCSL FIELD.
HI MGRS. & UMPIRES,
THE SCSL/AXIS WOODEN BAT LEAGUES WILL BE RECEIVING THE GRANT($400,000)
FOR METAL POLE LIGHTING & HOPING TO HAVE NETTING ERECTED IN THE RIGHT FIELD AREA. -
IT WILL BE THE TOP FIELD AND LEAGUES IN THE AREA.THE LEAGUES WILL REMAIN
WOODEN BAT LEAGUES. - JACK
****** BETTER BALL GAMES - MORE COMPETITIVE - LESS PROPERTY DAMAGE **********
Dear Mr. Hackett:
Congratulations.
I am writing to inform you that the Community Preservation Committee is recommending your project for FY23 funding to the Fall River City Council.
As soon as the projects and appropriation order are approved the Agreements will be drafted and forwarded for the appropriate signatures.
Once all signatures are acquired requisition and Purchase Orders will be set up.
Congratulations.
Sincerely,
John Brandt
Mr. John Brandt, Chair
Community Preservation Committee
Good afternoon everyone,
I'm sending this email to let you know the FY23 projects are on the City Council agenda tonight for approval.
The Finance Committee meets at 6:00PM.
The meeting is at City Hall in the City Council Chambers.
Just in case anyone wants to attend this meeting.
****NATALIE & I DID ATTEND
Sandy Dennis
Fall River City Councilor's Meeting; 5/10/22
MAYOR AND ORDER APPROPRIATING $2,511,737 FROM
COMMUNITY PRESERVATION ACT FUNDS. GREAT OUTCOME
--$400,000 GRANT TO HELP THE SCSL IN ITS 2 FIELD PROJECTS.
METAL POLE LIGHTING AND NETTING IN RIGHT FIELD AREA.
Good morning everyone,
Congratulations!!!!
The City Council voted to approve all the FY23 projects recommended by the CPC Committee.
Next steps:
You CANNOT start your projects until the contracts have been signed by all parties and they are set up in the system.
This process will take, at least, 2 possibly 3 weeks.
I will let you know when you can start your projects but at this point we are looking at possibly June.
Thank you
Sandy Dennis