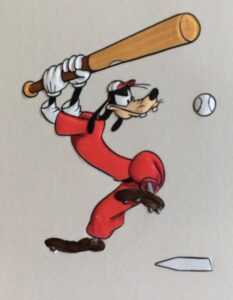 AXIS-BASEBALL BATS & WOODEN SOFTBALL BATS.
AXIS BATS ARE USED IN THE CAPE COD LEAGUE &
THE PROFESSIONAL BASEBALL LEAGUE,
EVEN AS FAR OFF AS AUSTRALIA (WOW).
ALSO OWNER LOU LEDOUX MAKES SOFTBALL BATS
FOR THE TIVERTON SUNDAY MORNING LEAGUE-USES THE WOODEN BAT.
SCSL IN 2022 NIGHT & SUNDAY MORNING LEAGUES WILL BE
KNOWN AS THE FALL RIVER SCHOLARSHIP CITY USA AXIS WOODEN BAT
SLOW PITCH ADULT SOFTBALL LEAGUES. GREAT TO SEE THE WOODEN
BAT COME BACK IN THE LEAGUES WHERE IT WAS USED IN THE 60'S AND EARLY
70"s. NOW WE WILL SEE WHO THE REAL POWER HITTERS ARE
ALSO THERE WILL BE MUCH BETTER GAMES AND LESS PROPERTY DAMAGES.
THE SCSL LEAGUES WILL USE JUST THE AXIS BATS.
OWNER LOU LEDOUX WILL BE MAKING UP THE BATS---
TEAM COLOR---TEAM NAME--- LEAGUE NAME --- WILL BE ON EACH BAT.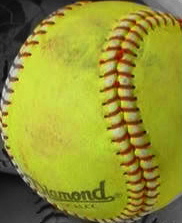 "A SMALL STAGE" - SCSL FIELD WORKERS
It is FUN, it is AMAZING, it is EMOTIONAL,it is INSPIRING,
It is LIFE on a SMALL STAGE
There are people , and often they are ridiculed and will give their Valuable Time to things
as diverse as Scout Troops,Stamp Clubs, Chess Clubs ,Fishing Clubs , Churches , Veteran Organizations and SOFTBALL LEAGUES.
It is easy to make FUN or Criticize these People because they are very nearly
Defenseless in their Enthusiasm,
SCSL SOFTBALL LEAGUE 2022 FIELD WORKERS
****************************************
Jack and Natalie Hackett, Christine & Christopher Salvo, Dave Botelho,Frank Sousa
But they rise above it and keep driving themselves to Schedule Team Meetings,they're the ones who get the Hall (IPC), set the Date and Time. Determine the Team's Seasonal League Entry fee (juggling the Small Budget) to meet the League Needs-Game Balls,New Bases,New Home Plate and Pitcher's Mound,New Home plate Mat and 2 Turf Mats,Umpiring Game Fee, SCSL Banners , Attend Park Board Meetings-Get field Permits,Bring in a Porter John .Field Improvements needed ($$ order Infield Clay,
Loam and Stone Dust),Put together a Field Working Crew,Bring in an Electrician for Bulbs for Field Lighting and Scoreboard.Order team awards,Setup a Field day to Distribute them,Constant upkeep of the Playiing Field for the League Games and Scheduled Tournaments.Setup a Protest Board(Trouble Shooters).Do the League's Practice Schedule and Seasonal Schedule. Setup the Playoff Schedule and Makeup Schedule for Rainouts, Contact Team Managers on Inclement weather(Games Canceled),Empty the Dugouts and Butt Barrels,Clear the Park Area of Litter,Keeping up the League's Standing Board,Displaying Important SCSL Team Information on the 3 Cork Boards that are Erected,Getting League Raffles,Schedules,Waivers, Bylaws and
USA Game Rules Printed Up.Order Team ScoreBooks,,Erect Pine Tar Boards, Display SCSL Banners and USA Flags,4 Dugout Barrels,Put in New Home Plate and Pitcher's Mound,New Safety Plate,Spray Paint,Order Bags of Lime (Foul Lines) and Bags of Speed Dry (Rain). " WOW-THE AMOUNT OF WORK INVOLVED"
PLEASE DO NOT CALL DIRECTOR JACK HACKETT "THE COMPLAINT DEPARTMENT FOR 2022 IS CLOSED."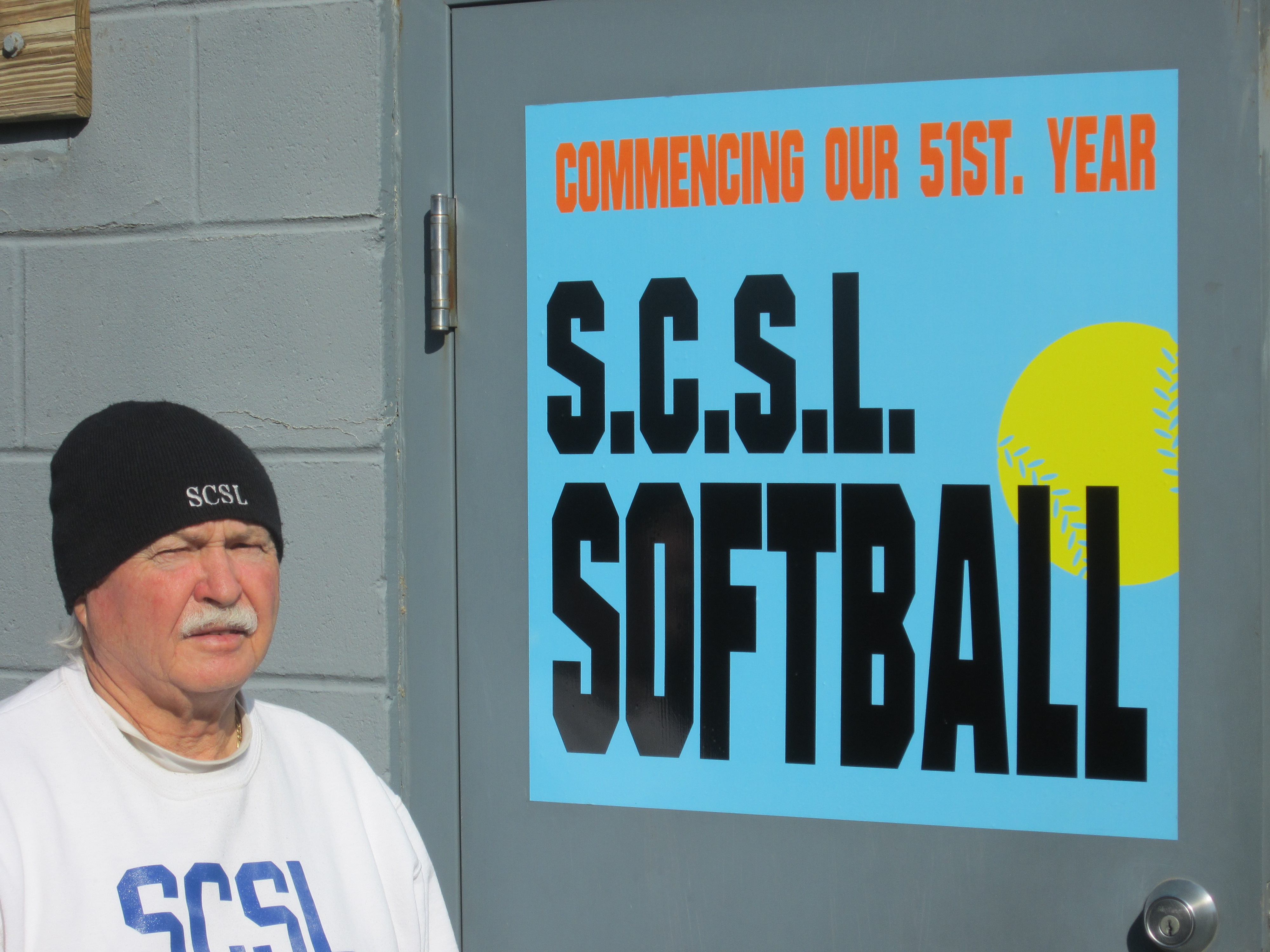 SCSL Director
Jack Hackett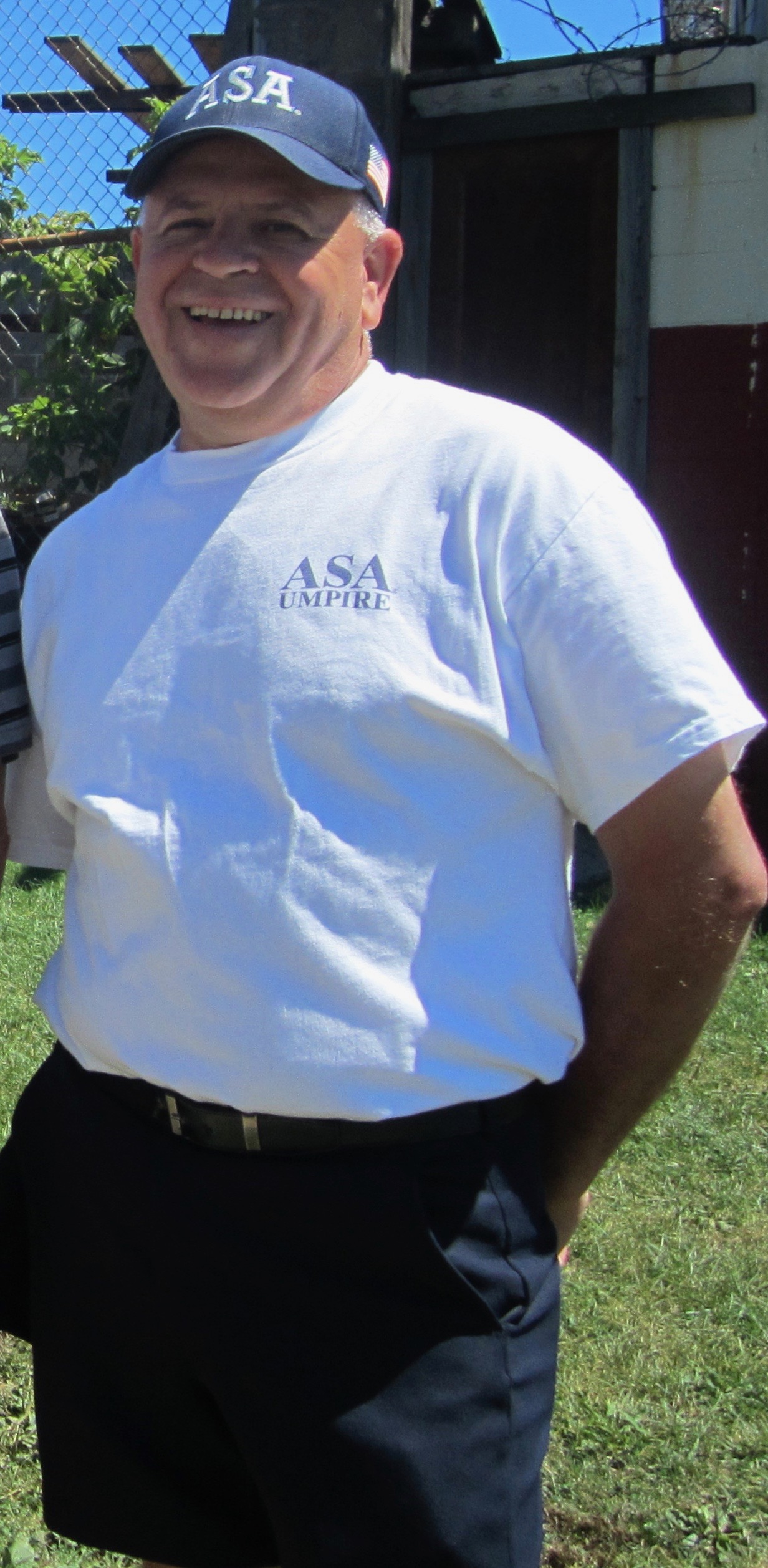 Armand Rebello
ChairPerson SCSL PROTEST BOARD
MIB BOARD MEMBER
USA GAME OFFICIAL- A GOOD ONE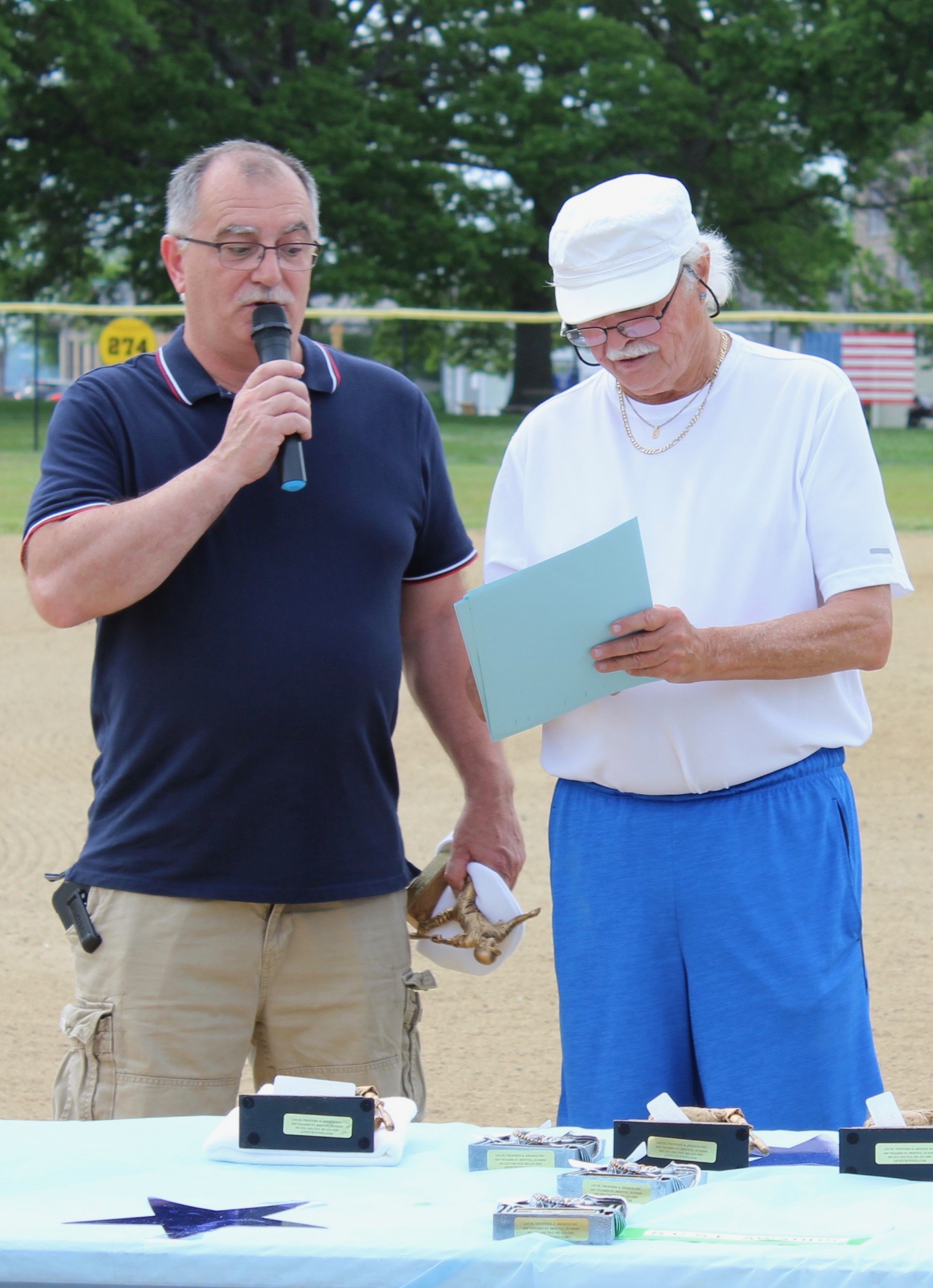 SCSL HALL OF FAMER,
MIB UMPIRE & OFFICER
Bill Santos is BACK ON BOARD
IN 2019 AS A SCSL OFFICER.
JACK & NATALIE ARE VERY
HAPPY TO HAVE HIM BACK.
BILL IS A BIG PLUS FOR THE LEAGUE.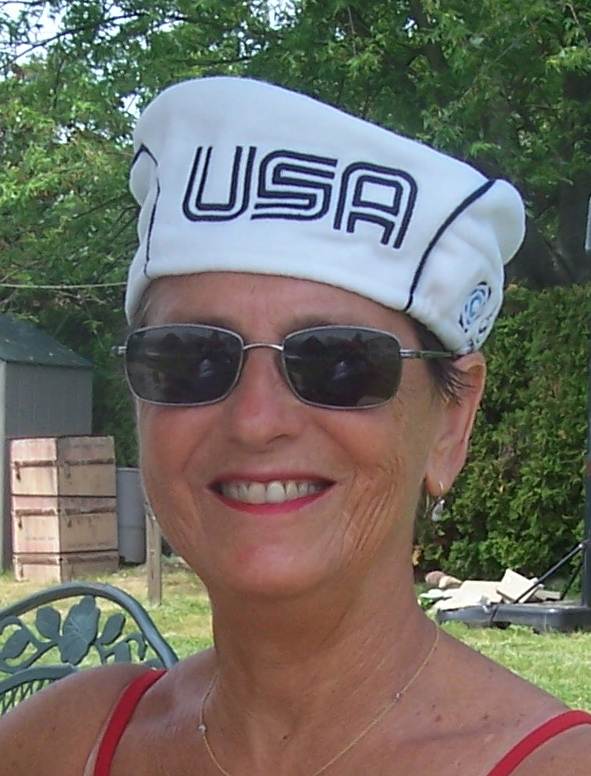 Natalie Petrone Hackett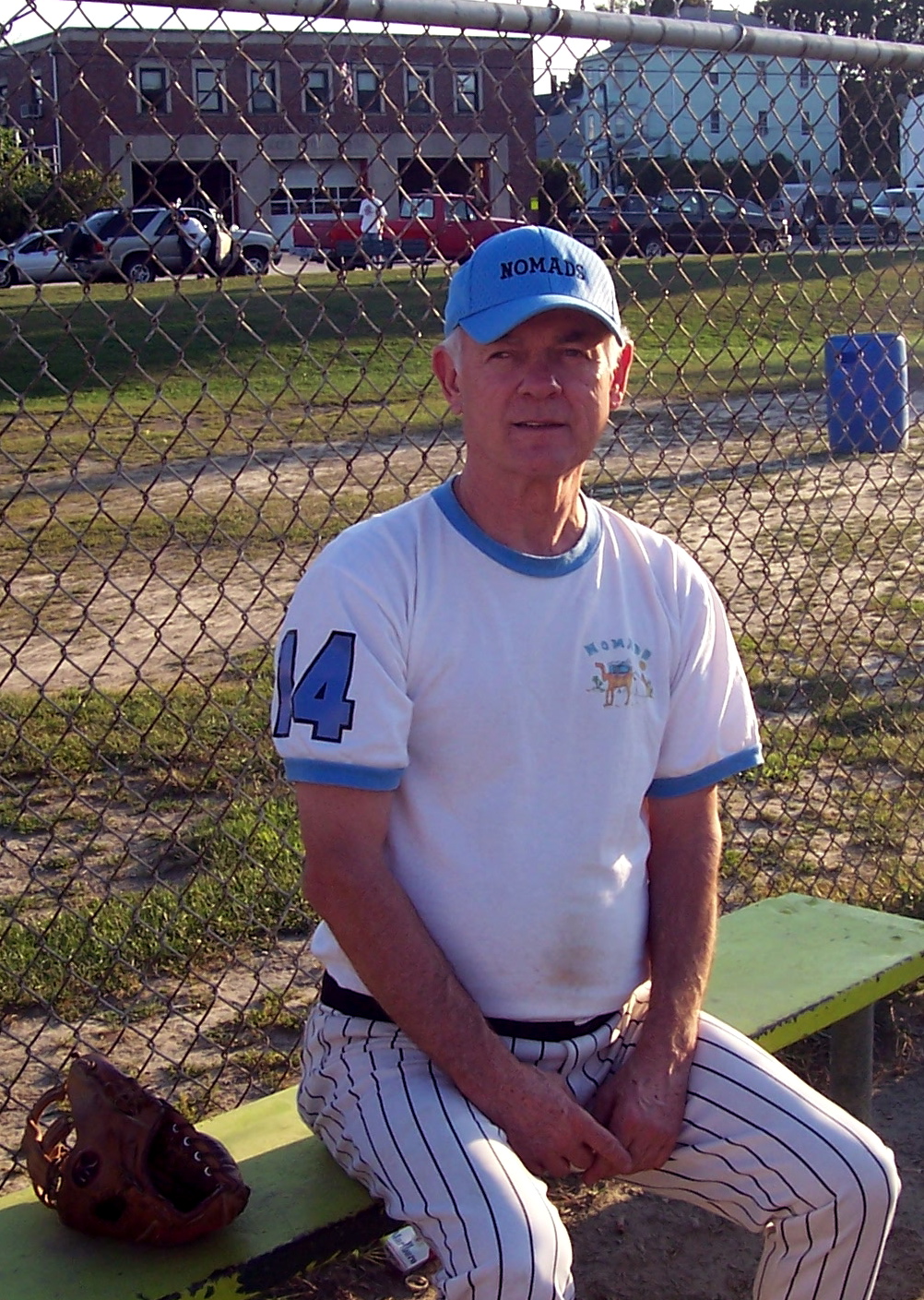 Bob Hackett
SCSL Hall Of Famer
Chairperson
SCSL Hall of Fame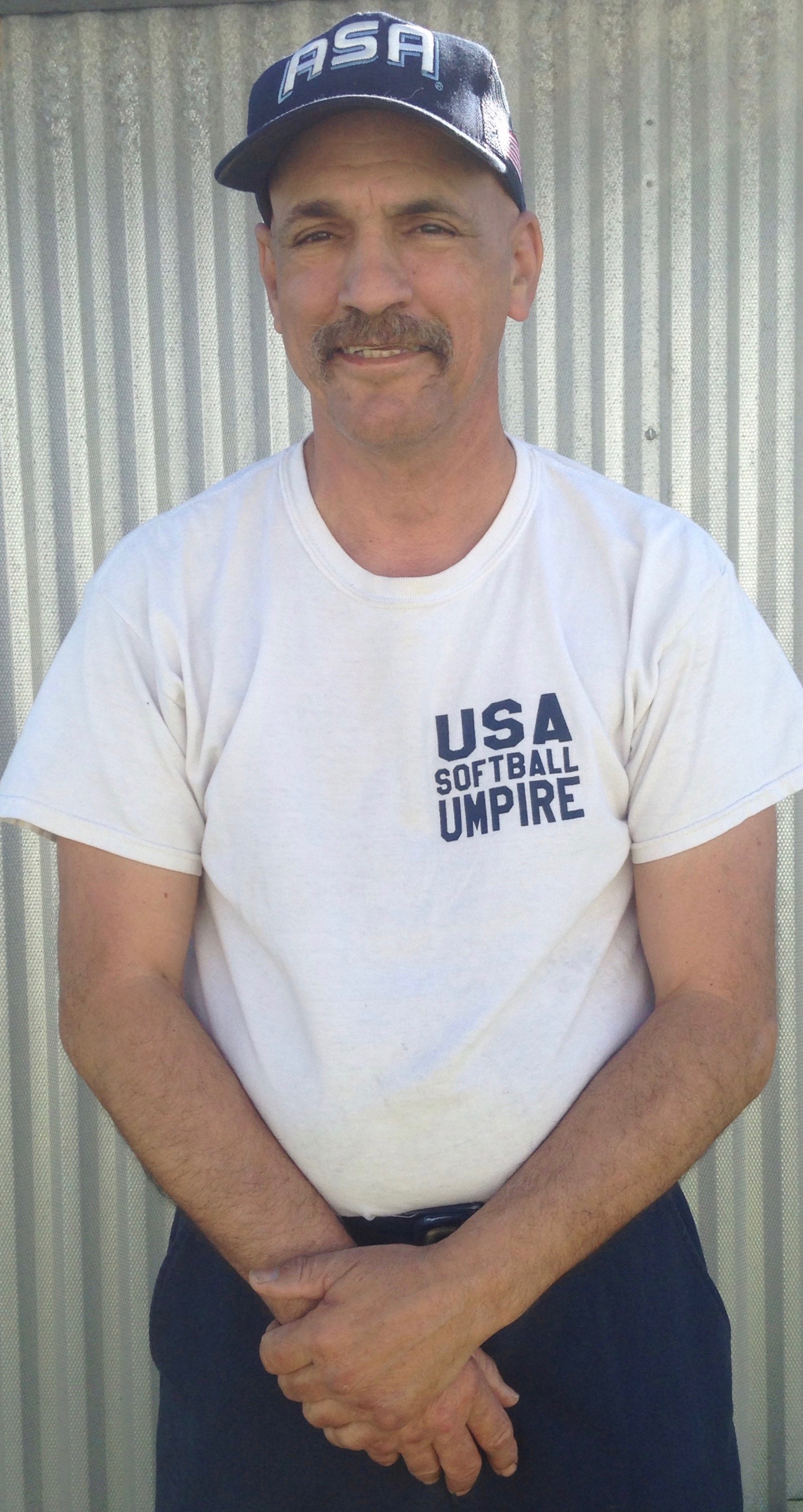 DAVE Botelho A USA Game Official.
He loves Umpiring the Games.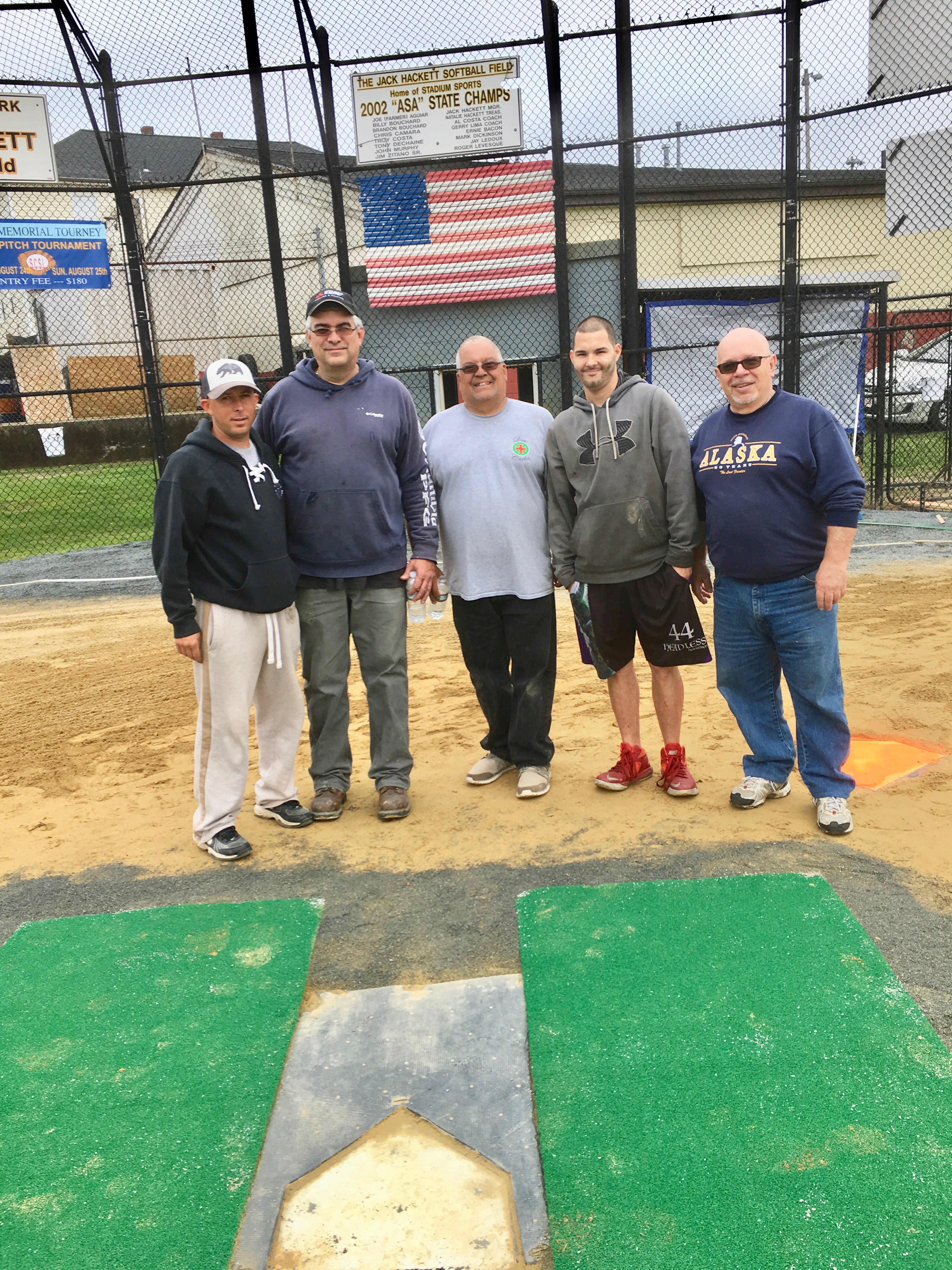 Field Work Crew, Louie Tavares,Frank Sousa,
Joe Ricardo,Darrell Finch Jr.,Roy VIeira.
Did a Great Job putting down the Turf Mats
at Home Plate,Filled in both Foul Lines and
Chalked.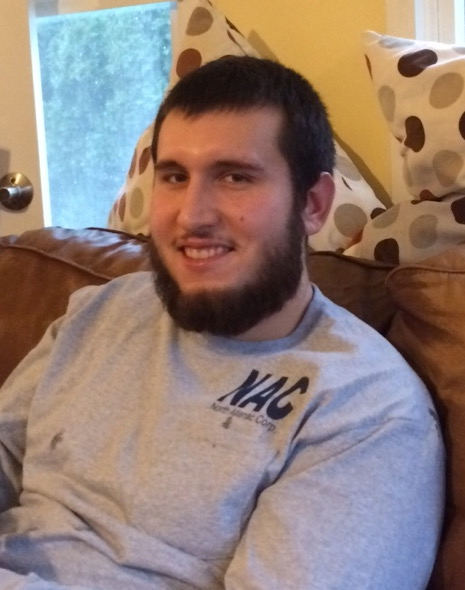 Chris "Topher" Salvo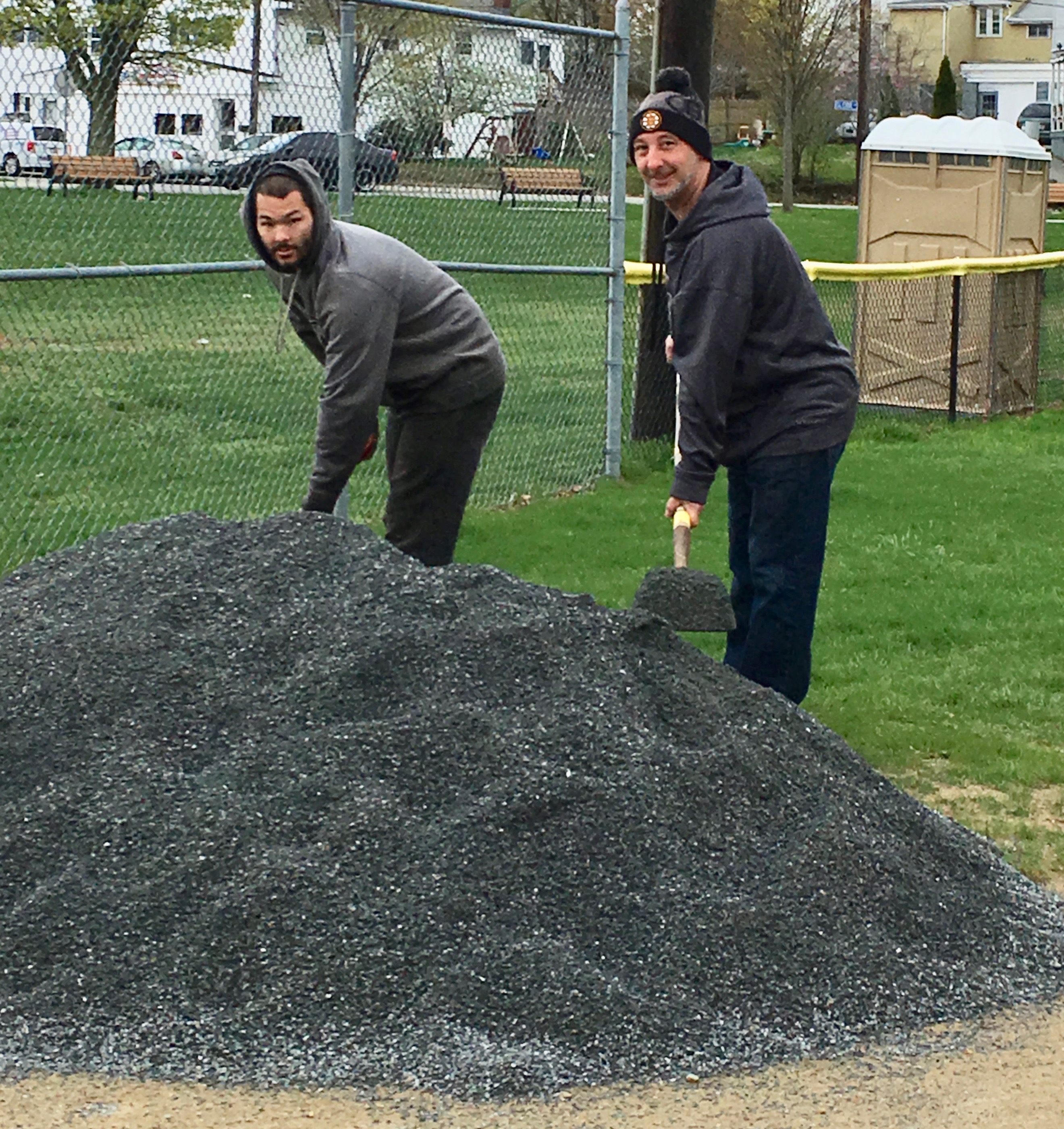 SCSL FIELD WORKERS
DARRELL FINCH Jr.
and MIKE GIARUSSO
WORKING HARD FILLING IN
AND LEVELING THE FOUL LINES
FOR THE 2019 SEASON.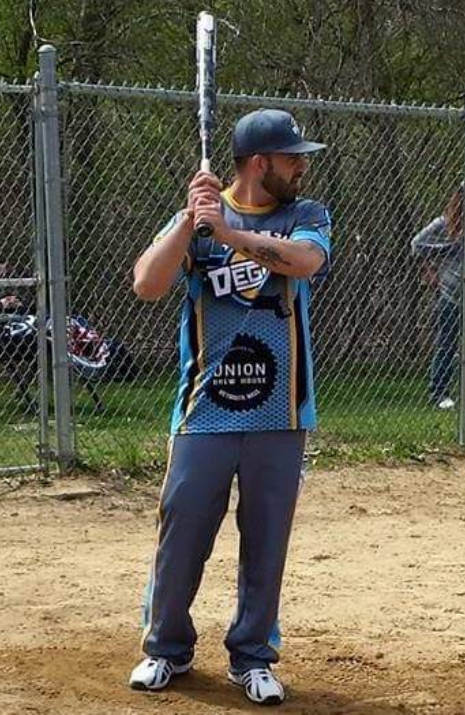 Tim now is Working in Florida,
He is GREATLY MISSED.
Tim Lima - SCSL Officer
& USA Game Official.
Where would the SCSL Be Without Tim???
He is a tremendous help to Jack and Natalie with the Field Improvements.
He is #1. Jack And Natalie are Greatly Appreciative of his Help.
Plus Tim is an Outstanding Player.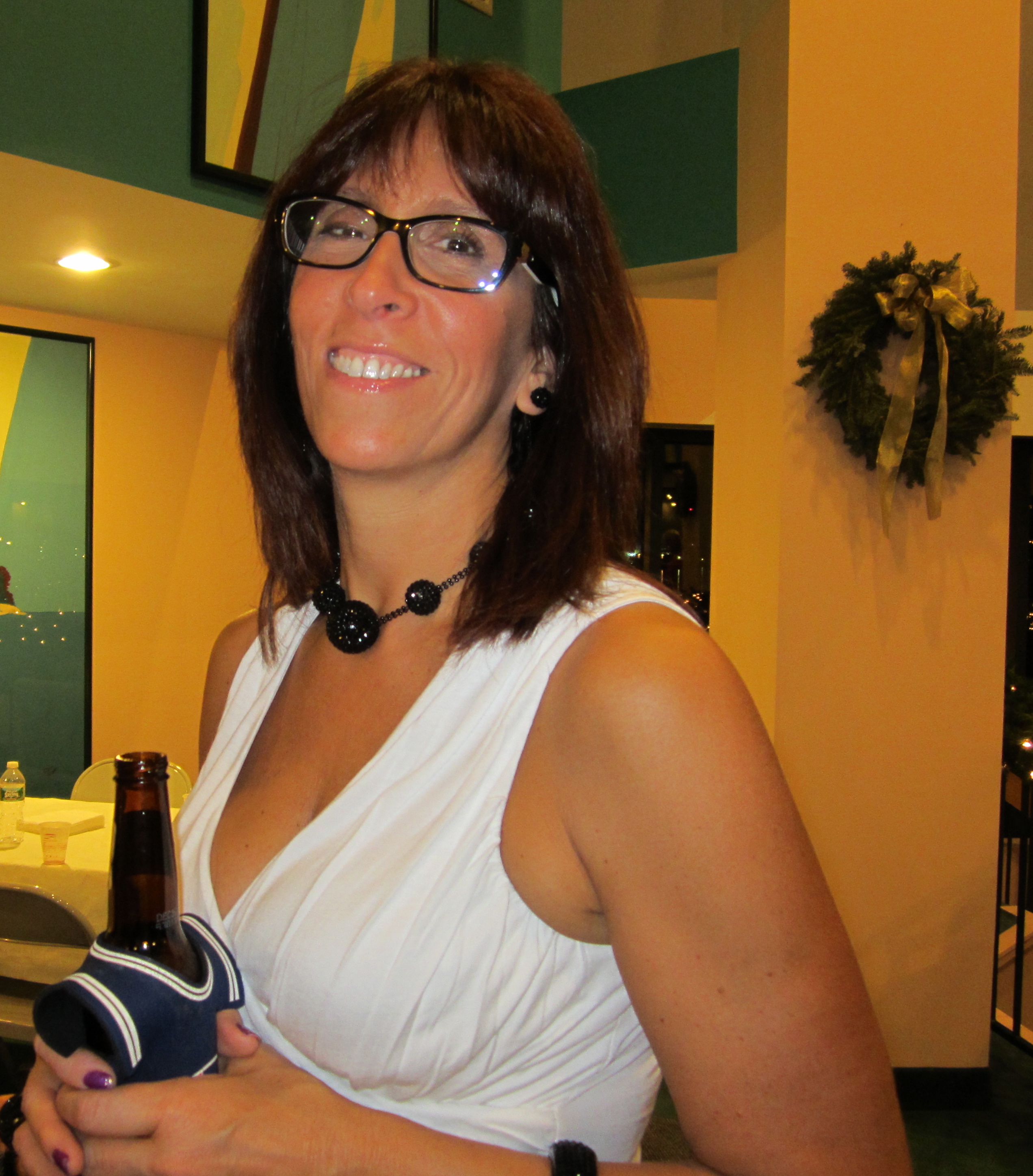 Christine Salvo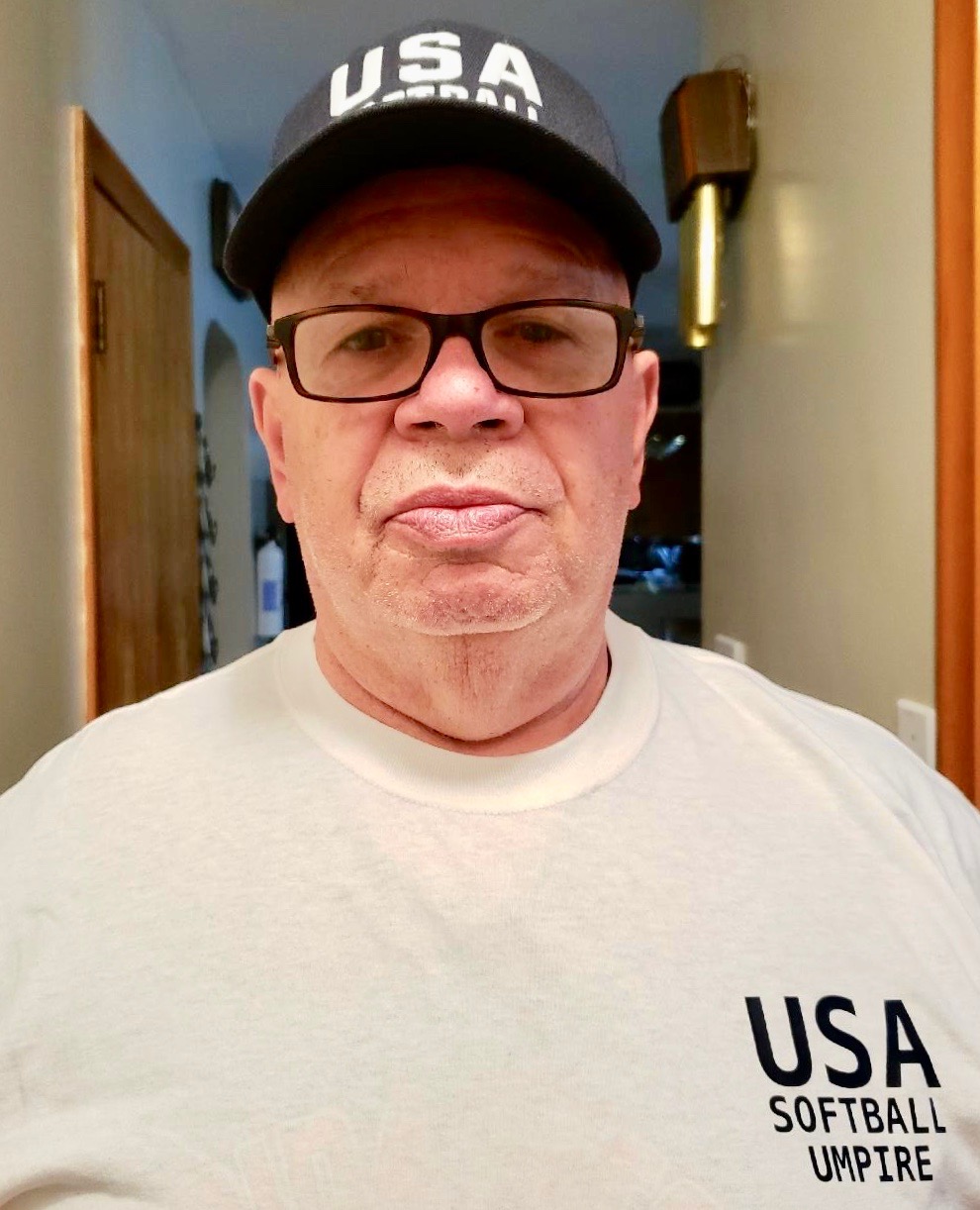 Roy Vieira - MIB USA Umpire.
He stated he should have
started Officiating years ago.
He is enjoying.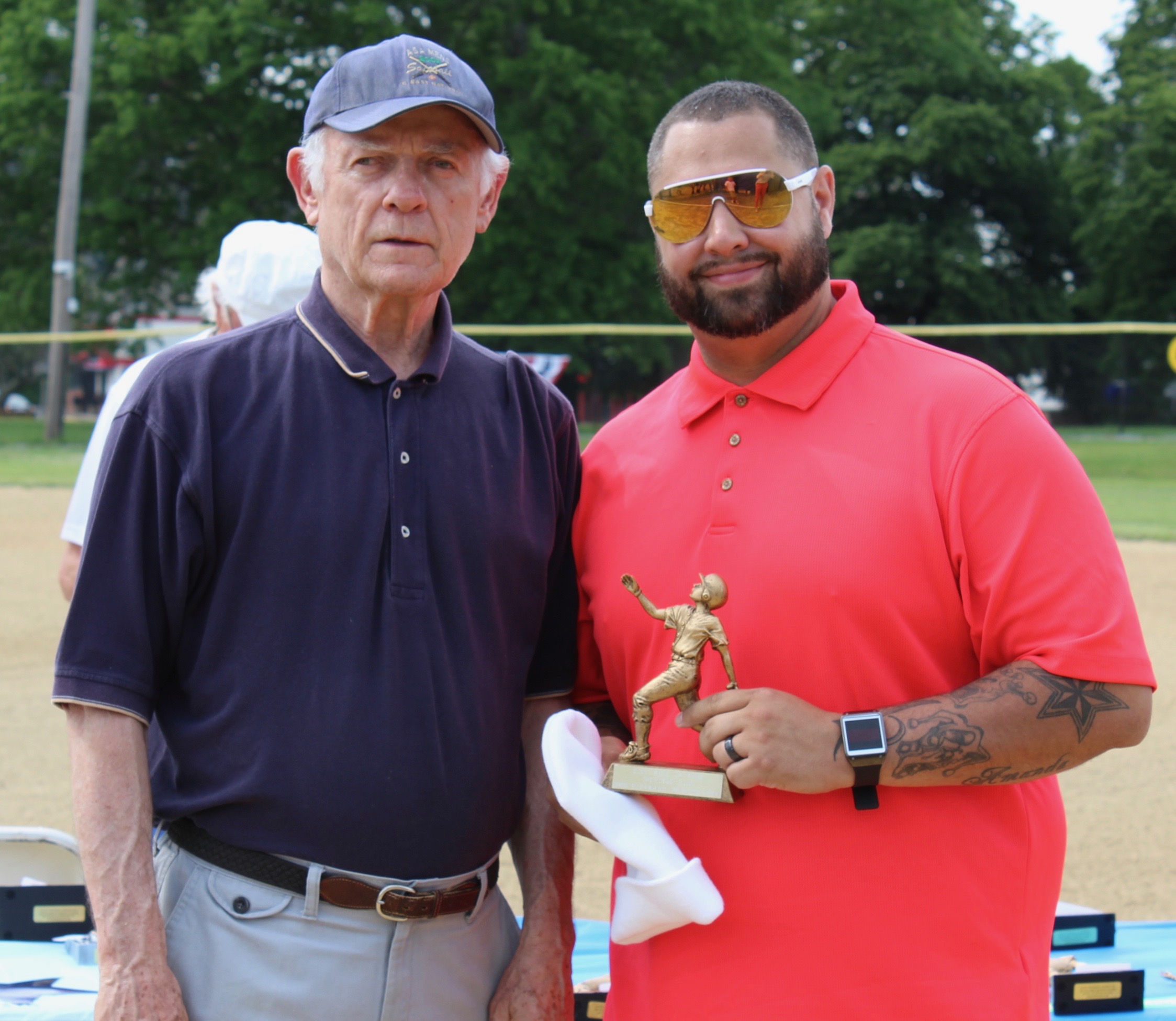 SCSL OFFICERS Bob Hackett and Jeremy Ellis.
Jeremy not only being an SCSL Officer,He is also a Team Manager and Player,
This season also Umpiring calling Balls, Strikes and Outs. He is always Available to Help
Out when Needed. A Real Plus for the SCSL.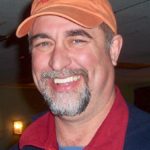 Dave Conlon the Fellow
who has done many
of the Improvement
at the Field. He will be
in charge of taking
Down and Erecting the
New Electric ScoreBoard
for the Upcoming Season.
Whatever He Works on
He does an outstanding Job.
A GREAT BIG THANK YOU FROM JACK
Businesses that Supported the SCSL in 2021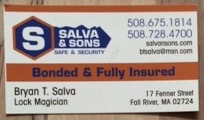 Tel.# 508-728-4700
A Good Man to KNOW!!
BRYAN is right across the Street
from the Playing Field and keeps
the SCSL supplied with Locks and Keys.
Tel.# 401-323-8576
Mark has come to the SCSL's
rescue over the Seasons.Our
Fences take a beating but when
it comes time to replace,Mark
and Crew do an Awesome Job.
Tel.# 508-324-1507
The 2018 Season brought about
a New Web Site for the League.
Under Ceasar's (Artisan Web)
guidance ,he got us up and running
But needed the Patience of a Saint
to get us up-to-date with WEB SITE
SAVVY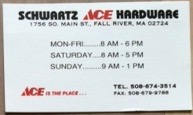 Tel.# 508-674-3514
The Corner Store that has it all.
Purchased by the SCSL
Spray Paint,Gallons of Black Paint,
Bags of Lime (very Important),Bags
of Sand.Tools and Gadgets of all shapes and sizes
needed for Field Work.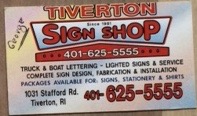 Tel.# 401-625-5555
All the Special Signs adorning our Field-
Outfield Distant Signs,Dugout Signs
(Home & Visitors) and Field Name Signs.
are Finished Products from the TIverton Sign Shop.
Durable and Attractive --- Very Pleased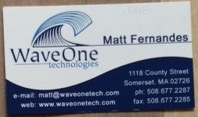 Tel.# 508-677-2287
Getting Your Computer Serviced???
Think of Matt and Jodie at WAVE ONE
located in SOMERSET.They give FAST
and RELIABLE WORK - Done with a SMILE.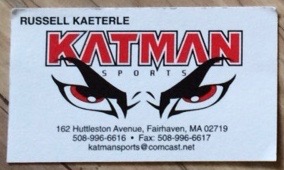 Tel.# 508-996-6616
Softballs,Bases,Batter's Box Turf Mats
Yellow Fence Guard,Home Plate Mats--
All Essential to the Game We Love to Play.
Russ,not only provides this Equipment,
but delivers them out of Fairhaven
He sells all types of Sporting Gear.
He is the Man to See.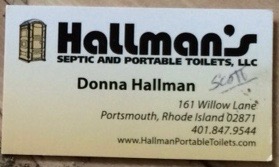 Tel.# 401-847-9544
During the month of April,
we drive down to Portsmouth,R.I.
to setup the Important Dates (May-Nov.)for
Renting a Much Needed Facility (Porter John)
for the Field. The players would be in Trouble without One.
The Company diligently service the Unit Weekly.
Scott,Donna and Mary-Ellen Have Treated
the SCSL Well.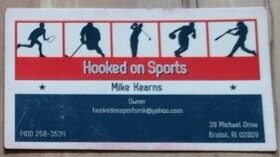 Tel.# 401-258-3534
Mike is a Great Guy to Deal With.
He supplies all kinds of Gear needed for Sports.
We acquire most goods Needed for Awards,
such as Monogramed Skull Caps ,Sweatshirts ,and Scorebooks,etc.
He is very accommodating.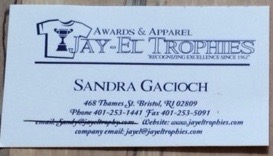 Tel.# 401-253-1441
The SCSL AWARD Provider
for League Play and Tournaments.
All hands there work hard to see all Awards are Accurate
and ready on Time. Althought we have to travel to Bristol,
it is worth the trip.
A Job Well Done.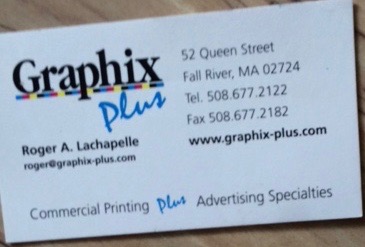 Tel.# 508-677-2122
Over the Seasons Angela, Chris and Roger
have assisted the SCSL with Printing Our
Awesome Schedules, Raffle Tickets and
Various Litter Signs. Their Service is Exceptional
and working with them is always Enjoyable.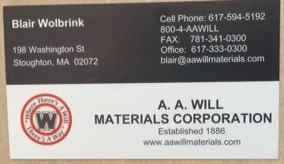 Early in April, Jack this Season
put an Order into Blair of AA Will Material
for delivery of Loam for the Four Bare Spots in
the Outfield and Stone Dust
for Backstop Area and Foul Lines.
Later in April , Ryan Carvalho will
Spread the Infield Clay,Loam and
Stone Dust where it is Needed.
He does a GREAT JOB EACH SEASON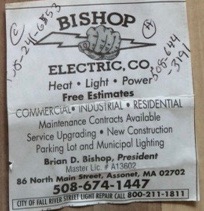 Tel.# 508-674-1447
Without Lights WHERE would the League BE???
Brian a Former Hall of Fame Player
in the SCSL has done his best to exchange
the Blown Out Bulbs and to adjust the
Antiquated Lights at the Field. So all can see
the Ball. In the Future We hope to have a
Modern Technology Lighting System.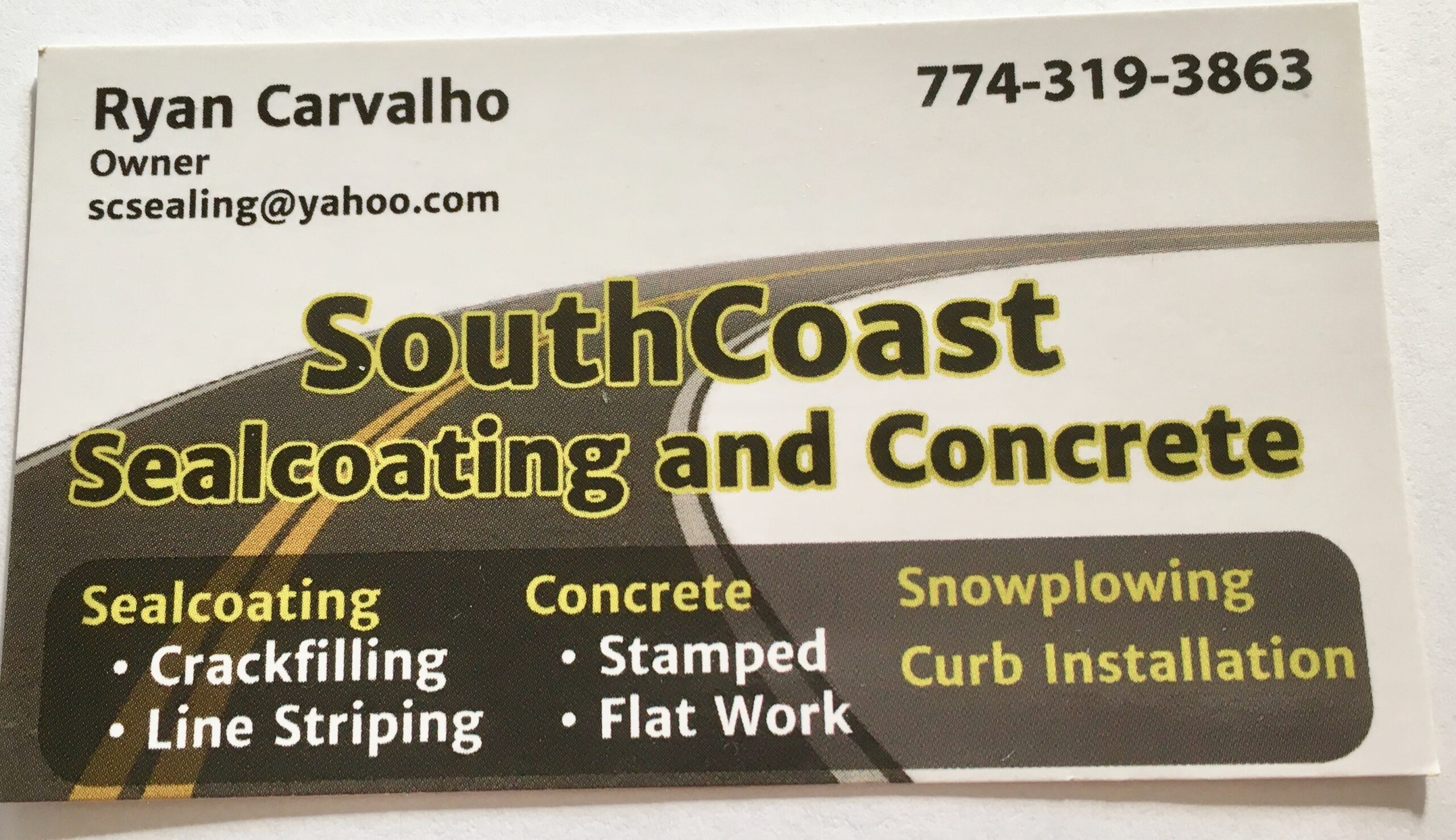 iF NEED ANY OF THE ABOVE PROJECTS DONE.
RYAN CARVALHO IS THE MAN TO SEE.
HE IS A PROFESSIONAL AT WHAT HE DOES.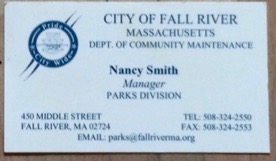 Tel.# 508-324-2550
The SCSL are THANKFUL for the Help
given to us from the PARK DEPARTMENT.
Although their FUNDS are very LIMITED,
they do supply us with Bags of Lime and Speedy Dry,
a Pitcher Mound, Home Plate along with some Clay.
A Big Thanks to Nancy and her Staff, and to Ronnie,
Izzy and Manny Who Keep the Grass in Tip Top
Shape and see that the Barrels are EMPTIED.
ARCH STRATEGIES
GENERAL CONTRACTOR
HOUSE RENOVATIONS
OWNER: LOUIE SILVA
Manager SCSL TEAM; GOLD SOX
TEL.# 508-496-0483
Email; archstrategies@gmail.com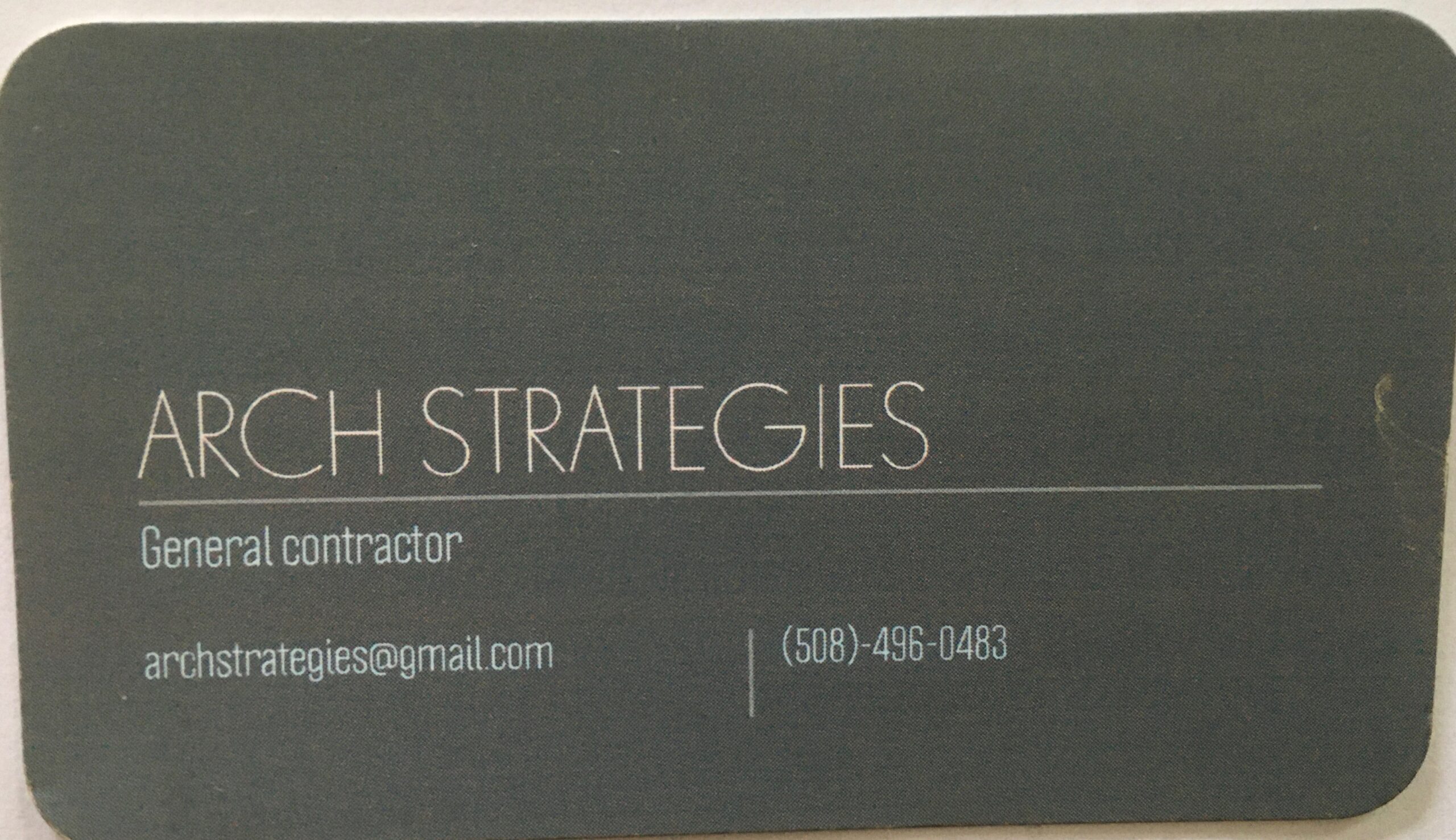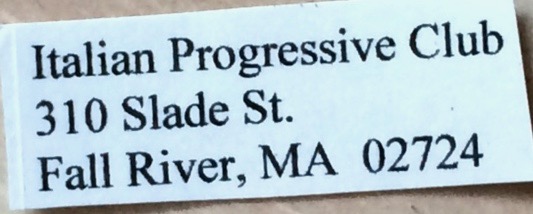 Tel.# 508-672-9171
The Italian Progressive Club (IPC) has been
associated with the SCSL for Many Years. They
have sponsored Winning Teams and have also
provided a Location for League and Umpire Meetings.
Thank You Paul, Joe and Eddie.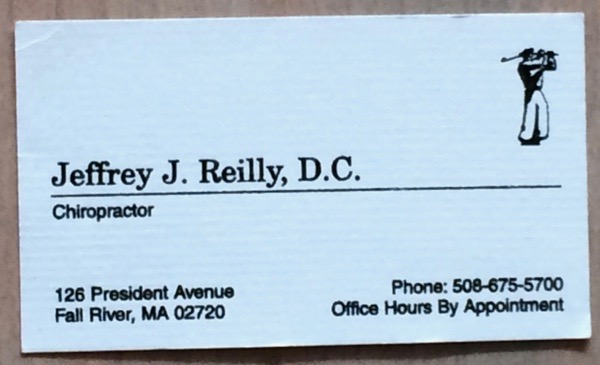 Tel.# 508-675-5700
Hurting, can't Move, Sore Back???
After working on the Playing Field
Ask Jack and He will recommend Jeff,
he straightens him out.
He gets him back in shape to
go to work again on the Field.
He's the Man to SEE.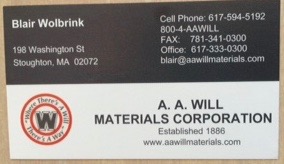 On a cold day in April each season, Jack makes a call to Blair at AA Wills in Stoughton, Ma to set up a delivery of the blond clay mixture for our infield. A date is made for delivery when we will have our team of workers available to spread out and level out the clay. Blair is always obliging to get it there when needed. A great company to deal with!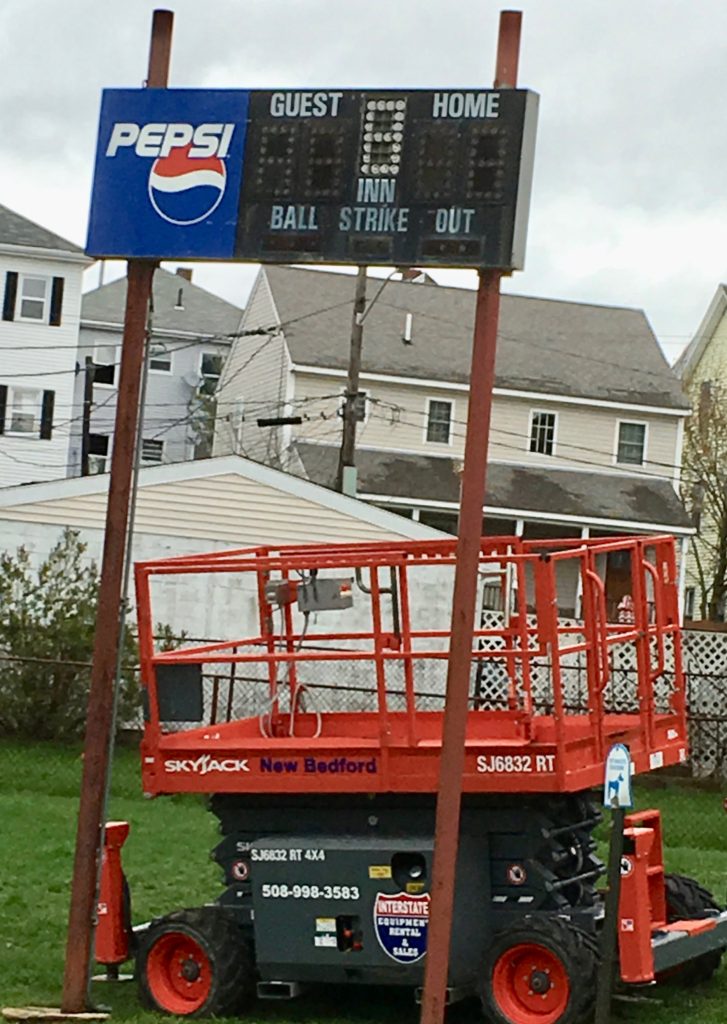 Renting a LIFT to remove the Old Electric ScoreBoard
to be replaced by a New One. Jack contacted
INTERSTAE EQUIPEMENT RENTAL- 1259 Chaffee ST.
in New Bedfoird,Ma.--Tel.# 508-998-3583.
A Great Company to Deal With. A Lift was Delivered
on Friday (4/26).The scoreboard is on an incline,the
LIFT WOULD NOT LIFT. It has to be Level.The Driver
MARIANO went right back to New Bedford to get one that
would lift on the InCline. WOW--GREAT SERVICE. THE NEW SCOREBOARD IS UP.
NOW WAITING FOR SOME OF THE SCSL TEAMS TO DO THEIR SHARE WITH
THEIR TEAM'S RAFFLES TO HELP PAY FOR IT.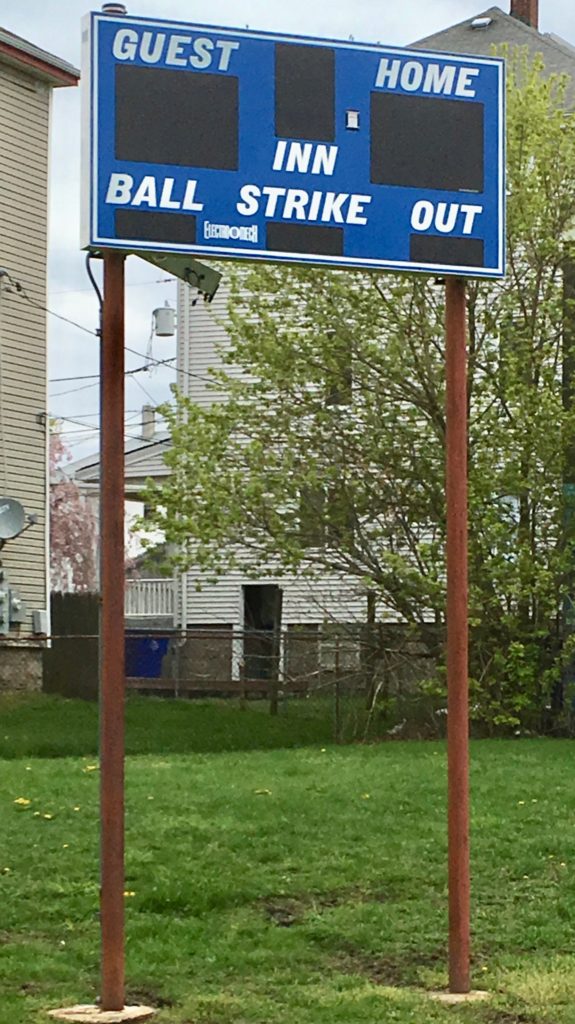 THE NEW ELECTRIC SCOREBOARD LOOKS GREAT.
A GREAT BIG THANK YOU TO THE SCSL NIGHT
LEAGUE TEAMS AND THE SUNDAY MORNING
LEAGUE TEAMS FOR DOING THEIR SHARE IN
RAISING THE $$$.
JACK ASKED ELECTRICIAN AND FORMER LEAGUE HALL OF FAMER
BRIAN BISHOP IF HE COULD GET IT OPERATING. AS BUSY AS HE
WAS, HE WAS RIGHT THERE TO HELP SCSL OUT.
A GREAT BIG THANK YOU TO BRIAN
IT IS LIT,LOOKS GREAT. ONLY SOFTBALL LEAGUE IN THE
AREA WILL AN ELECTRIC SCOREBOARD.
THE FANS,PLAYERS AND GAME OFFICIALS ARE ENJOYING IT.