PROGRAM FOR THE 2021 AWARD CEREMONY
SUNDAY - JUNE 26TH. - 4:30 P.M.
HI EVERYONE - WELCOME— THIS IS OUR
2022 SCSL FIELD AWARD CEREMONY
WOULD YOU PLEASE STAND AND JOIN ME IN SALUTING OUR FLAG I PLEDGE —-
PLEASE REMAIN STANDING AS WE TAKE A MOMENT OF SILENCE FOR THOSE OF THE SCSL FAMILY WHO HAVE PASSED AWAY IN THE LAST YEAR. THEY ARE:
KEN MEDEIROS (RI) , GEORGE ALVES
DAVID OLIVEIRA , GILBERT LOURENCO
TOM DUCLOS , DONALD L'HEUREUX
IZZY TEIXEIRA , DENNIS BERUBE
ED MEDEIROS ,MOE MASSEY
MOE ST. PIERRE
MAY THEY REST IN PEACE
IT IS MY HONOR TO EXTEND MY SINCERE CONGRATULATIONS TO THE 7 NEW INDUCTEES INTO THE 2022 SCSL/AXIS HALL OF FAME.
PLEASE REFRAIN FROM APPLAUSE UNTIL I HAVE INTRODUCED THEM ALL.
WILL THE INDUCTEES PLEASE STAND WHEN I CALL YOUR NAME.
1. CHRIS LaFONTAINE
2. TONY ARRUDA
3. DON DiSANTI
4. DALE LaCOMBE SR.
5. JUSTIN CARVALHO
6. RICKY "CHEEKS" PACHECO
7. POSTMORTEM: DAVID "ROCKY" LaCOMBE
EACH OF THEM HAS ACHIEVED, IN THEIR OWN MANNER, THE HONOR AND RESPECT WE BESTOW ON THEM TODAY. THEY HAVE ADDED GREATLY OVER THE SEASONS TO THE SUCCESS OF THE SCSL. NOW HOW ABOUT A GREAT APPLAUSE
I WOULD LIKE TO CALL LOU LEDOUX UP TO THE PODIUM. LOU IS THE OWNER OF THE AXIS BAT COMPANY HERE IN FALL RIVER.
WE WANT TO THANK YOU LOU, FOR NOT ONLY YOUR FINANCIAL HELP BUT YOUR ADVICE AND ENCOURAGEMENT DURING OUR FIRST SEASON AS A WOODEN BAT LEAGUE. IT WAS A CHALLENGE.
THANK YOU LOU FOR ALL YOU DO!
I ALSO WANT TO RECOGNIZE ALL THE BUSINESSES THAT SPONSOR OUR TEAMS BOTH THIS YEAR AND DURING THE 2021 SEASON. IT SURELY HELPS THE TEAMS TO PARTICIPATE.
NEXT I WANT TO GIVE A BIG THANK YOU TO THE MEN-IN-BLUE USA UMPIRES THEIR KNOWLEDGE OF THE GAME AS AN UMPIRE AND SOME ALSO AS A PLAYER CONTRIBUTES TO THE EXCELLENT JOB THEY DO OFFICIATING THE GAMES. IT MAY LOOK LIKE AN EASY JOB BUT IT HAS ITS MOMENTS.
LASTLY I PERSONALLY WOULD LIKE TO THANK THE TEAMS AND PLAYERS FOR THEIR POLICING THEIR DUG OUTS AND THE PARK AREA. IT HAS BEEN NOTICEABLY CLEANER. IT HAS BEEN QUITE A CHANGE FROM LAST YEAR.
JACK, DAVE BOTELHO, AND I MAN THE FIELD EVERY DAY BUT FRIDAYS TO ENSURE YOUR FIELD AND DUG OUR AREA IS READY FOR YOU TO ENJOY YOUR GAME. SINCERELY THANK YOU AGAIN
NATALIE HACKETT
SCSL/AXIS 2022 AWARD CEREMONY-JUNE 26th.
FUN TIME & CONGRATULATIONS TO THE 2021 TEAMS & PLAYERS WHO WON AWARDS. ALSO TO THE 2022 SCSL HALL OF FAME INDUCTEES-
- A WELL DESERVED HONOR.
**PICTURES TELL ABOUT THE EVENT **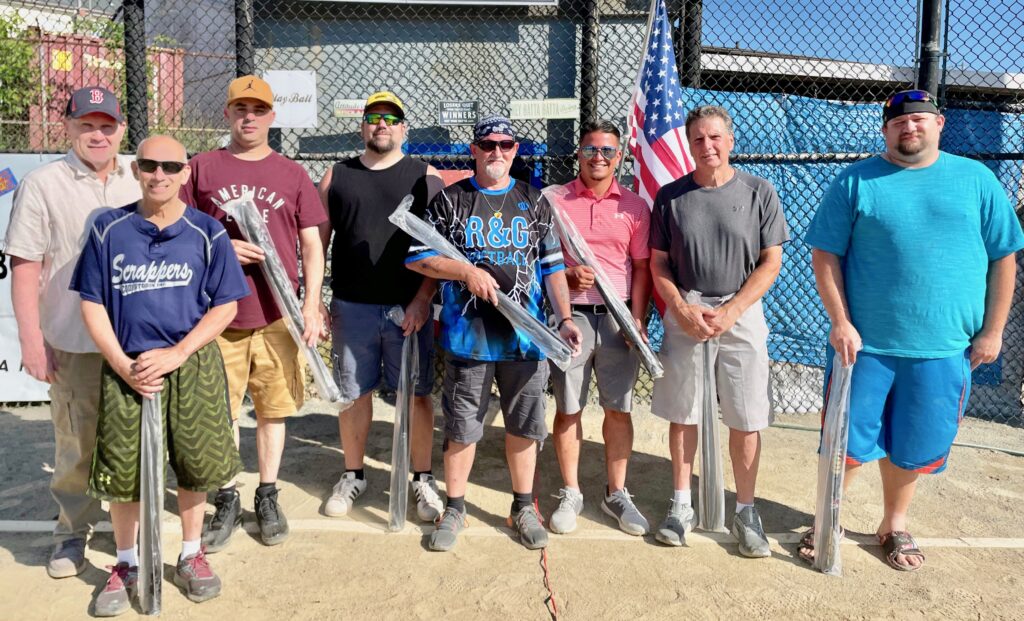 PICTURED -- HALL OF FAMERS - 2022
LOU LEDOUX, DON RIOUX(LOYALITY AWARD) TONY ARRUDA,CHRIS LaFONTAINE,DALE LaCOMBE Sr. , RICKY'CHEEKS" PACHECO, DON DISANTI,
DALE LaCOMBE JR.. ACCEPTING A POSTMORTEM AWARD FOR HIS UNCLE
DAVID "ROCKY" LACOMBE. MISSING FROM PHOTO JUSTIN CARVALHO.
BELOW LOU LEDOUX DISTRIBUTING
THE HALL OF FAME ENGRAVED
AWARDED BATS TO EACH RECIPIENT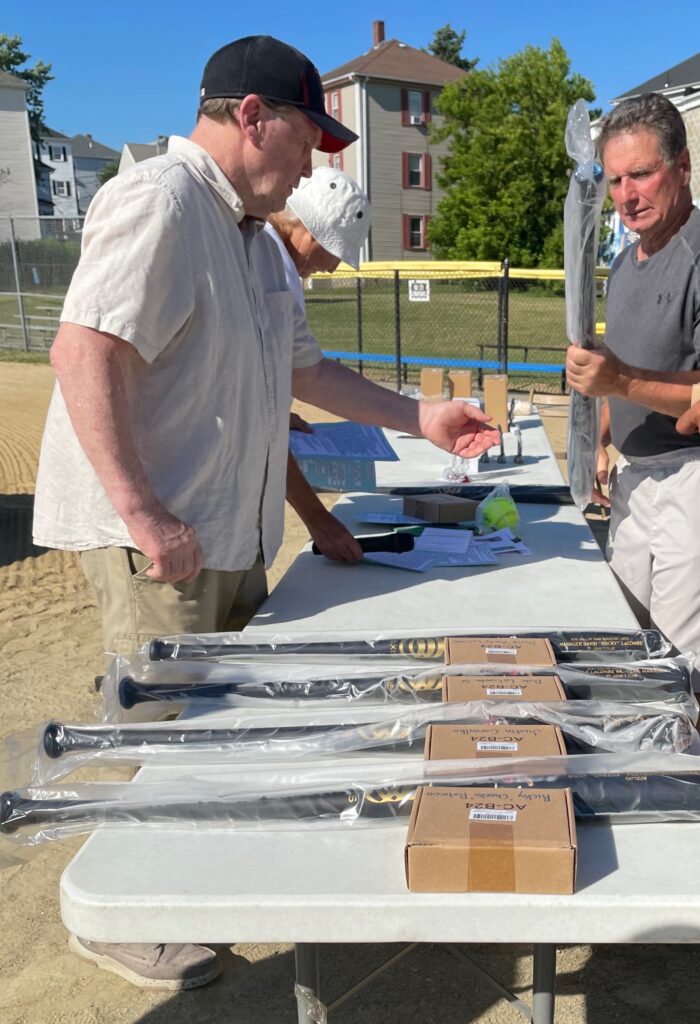 HALL OF FAME AWARDS- A PERSONAL ENGRAVED BAT
STATING: INDUCTED 2022 SCSL/AXIS HALL OF FAME
PLAYER'S or MANAGER'S NAME
CONGRATULATIONS
THE BATS WERE DONATED BY OWNER LOU LEDOUX
OF THE AXIS WOODEN BAT COMPANY.
**A GREAT BIG THANK YOU TO LOU LEDOUX**
AXIS BASEBALL & SOFTBALL WOODEN BATS
28 ANAWAN ST. FALL RIVER,MA. 02721
TAKE A TOUR OF-SEE HOW BATS ARE MADE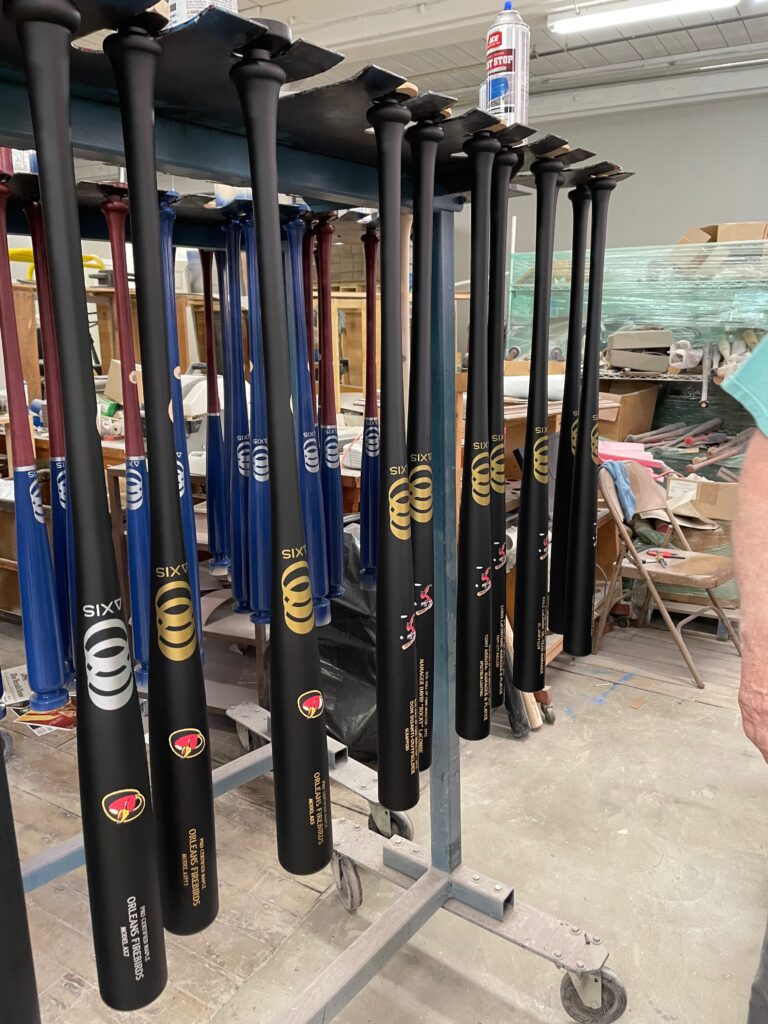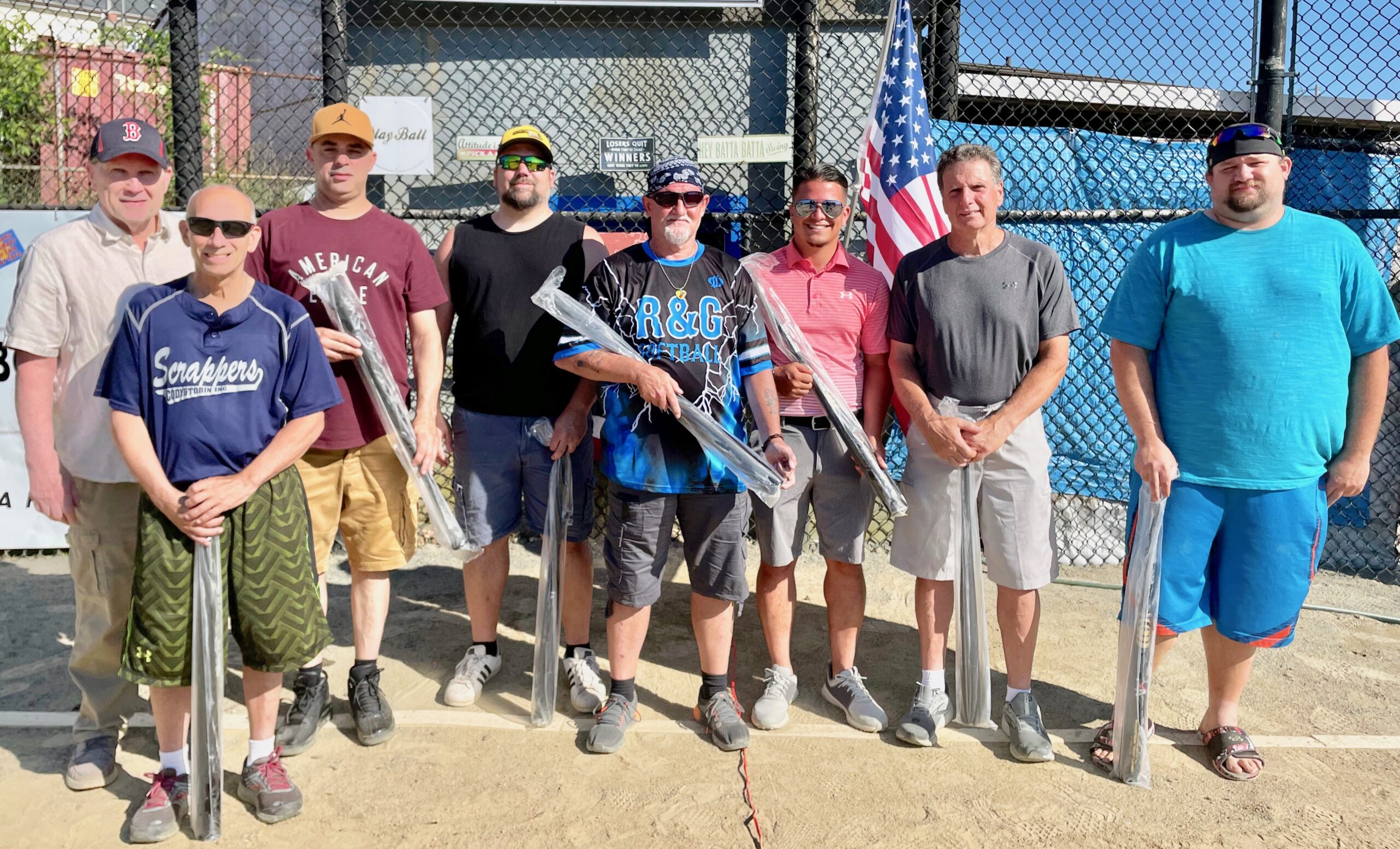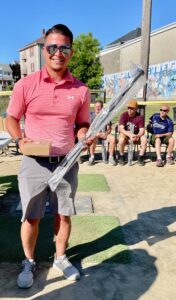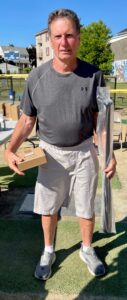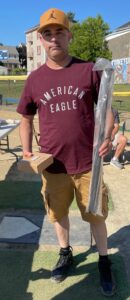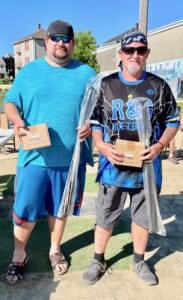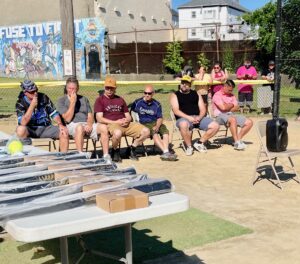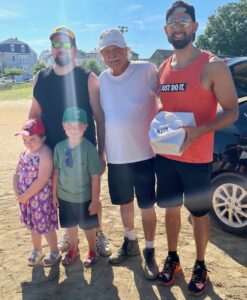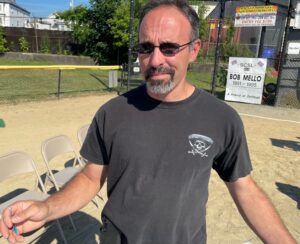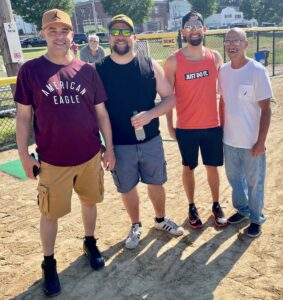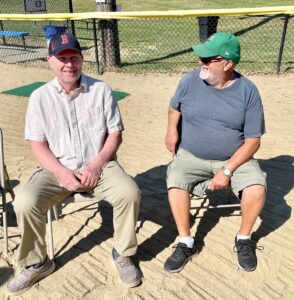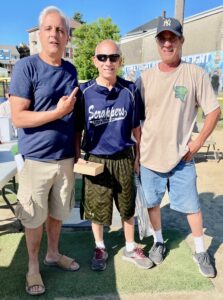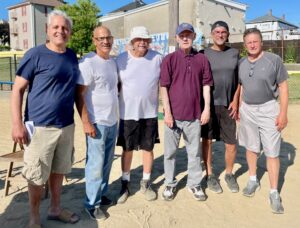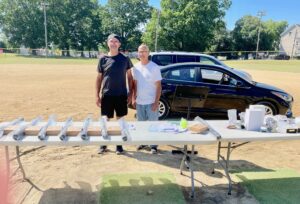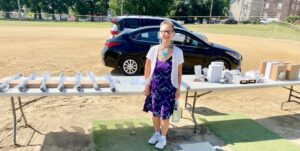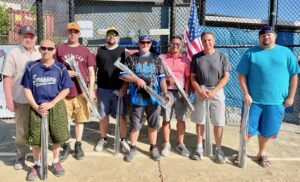 2022 UPCOMING USA WOODEN BAT TOURNAMENTS
*************************************************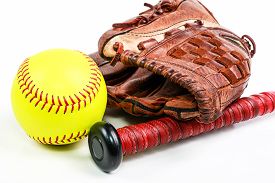 SCSL/AXIS WOODEN BAT
TURKEY TROT TOURNAMENT
OCTOBER 15th.- SATURDAY
OCTOBER 16th. - SUNDAY
ENTRY FEE: $190 - WOODEN BATS PROVIDED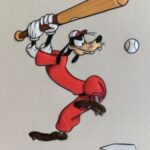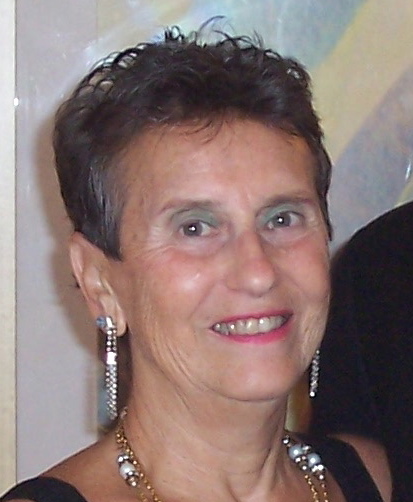 DIRECTOR JACK HACKETT'S WIFE NATALIE GETS A GREAT BIG THANK YOU.
SHE SCORED ALL THE TOURNEY GAMES (15) ON THE ELECTRIC SCOREBOARD AND ALSO TOOK THE 4 WINNING AWARD TEAMS PICTURES FOR THE SCSL WEB SITE.
SHE DID AN OUTSTANDING JOB.
2021 -THERE WILL BE 2 SCSL ONE PITCH TOURNAMENTS.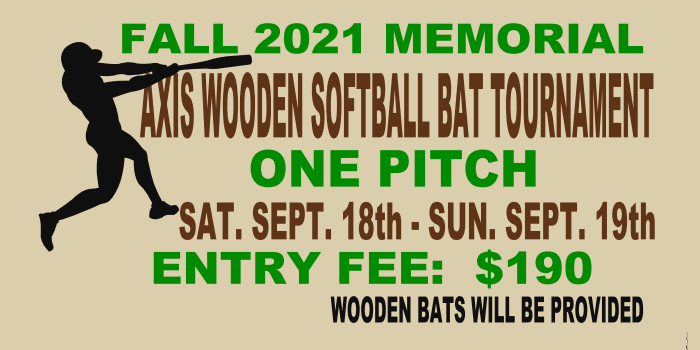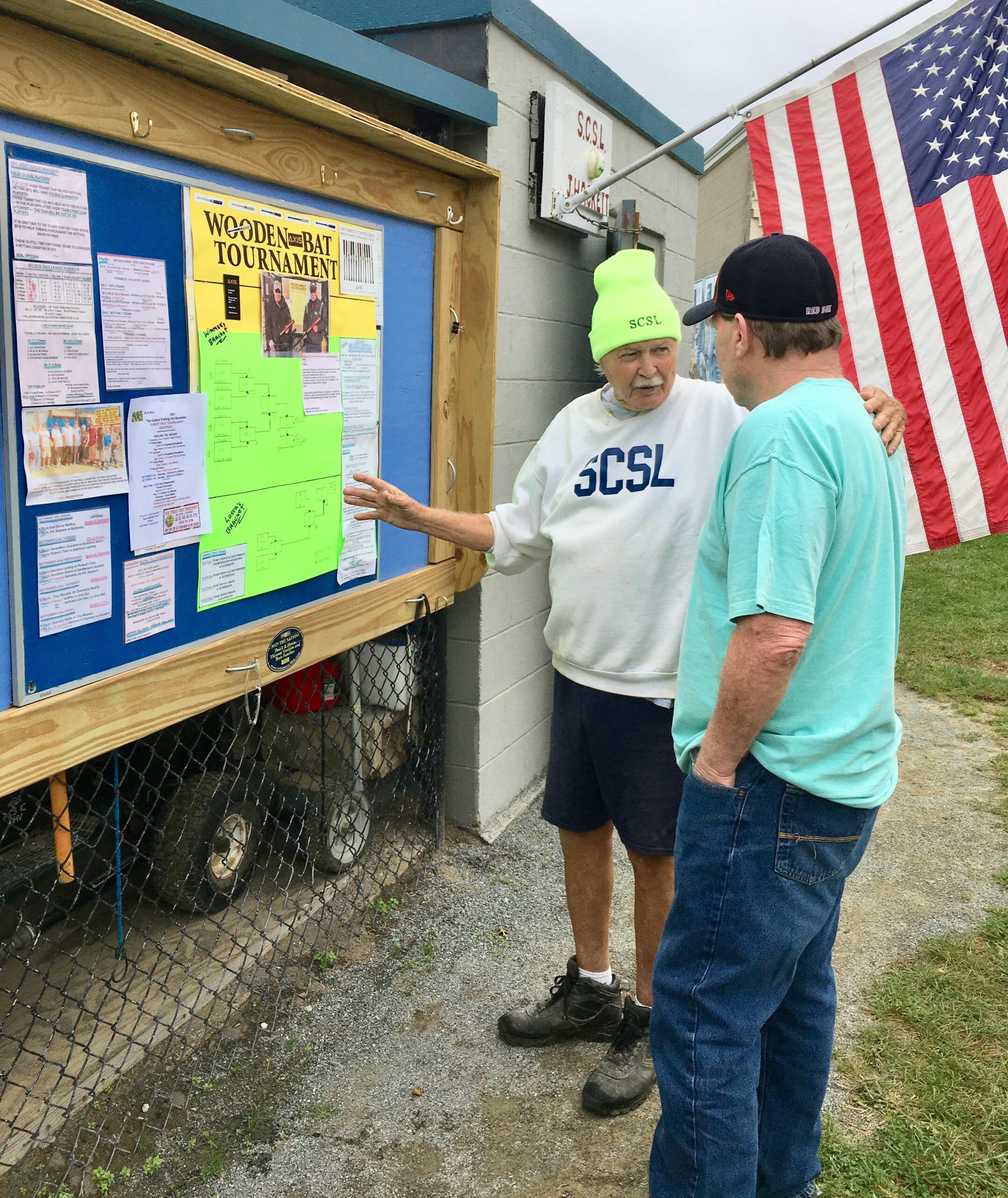 SCSL DIRECTOR AND AXIS BAT OWNER LOU LEDOUX
LOOKING OVER THE LOU LEDOUX SR. ANNUAL MEMORIAL
AXIS WOODEN TOURNEY BRACKET.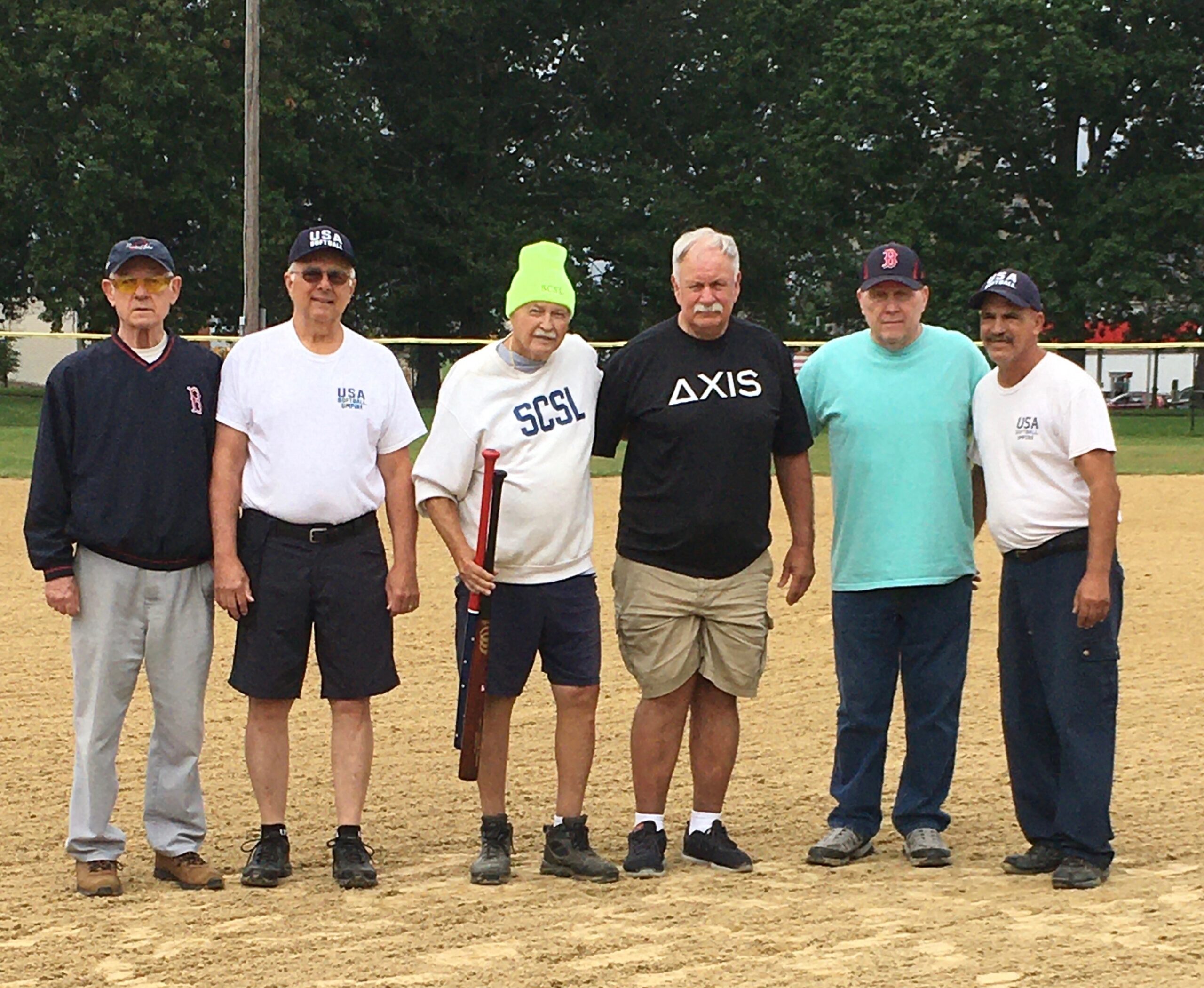 AFTER A MOMENT OF SILENCE FOR LOU'S DAD,DIRECTOR TALKED ABOUT THE GREAT JOB THAT LOU IS DOING WITH HIS AXIS BAT COMPANY AND THE DIFFERENT IDEAS HE HAS COME UP WITH MAKING THE AXIS BAT VERY POPULAR. JACK THANKED LOU FOR THE TOURNEY WOODEN BATS USED BY THE PLAYERS AND OF COURSE THE CHAMPIONSHIP BAT WITH HIS DAD"S NAME ON.
MOMENT OF SILENCE ALL TOOK THEIR HATS OFF--GREAT RESPECT
PICTURED BOB HACKETT, UMPIRE FRAN DESMARAIS, JACK HACKETT, STEVE WINARSKI(FORMER DURFEE AND DIMAN HIGH SCHOOL FOOTBALL COACH, ALSO WON 2 DURFEE HIGH SCHOOL GIRLS STATE SOFTBALL TOURNAMENTS,AXIS BAT OWNER LOU LEDOUX AND UMPIRE DAVE BOTELHO.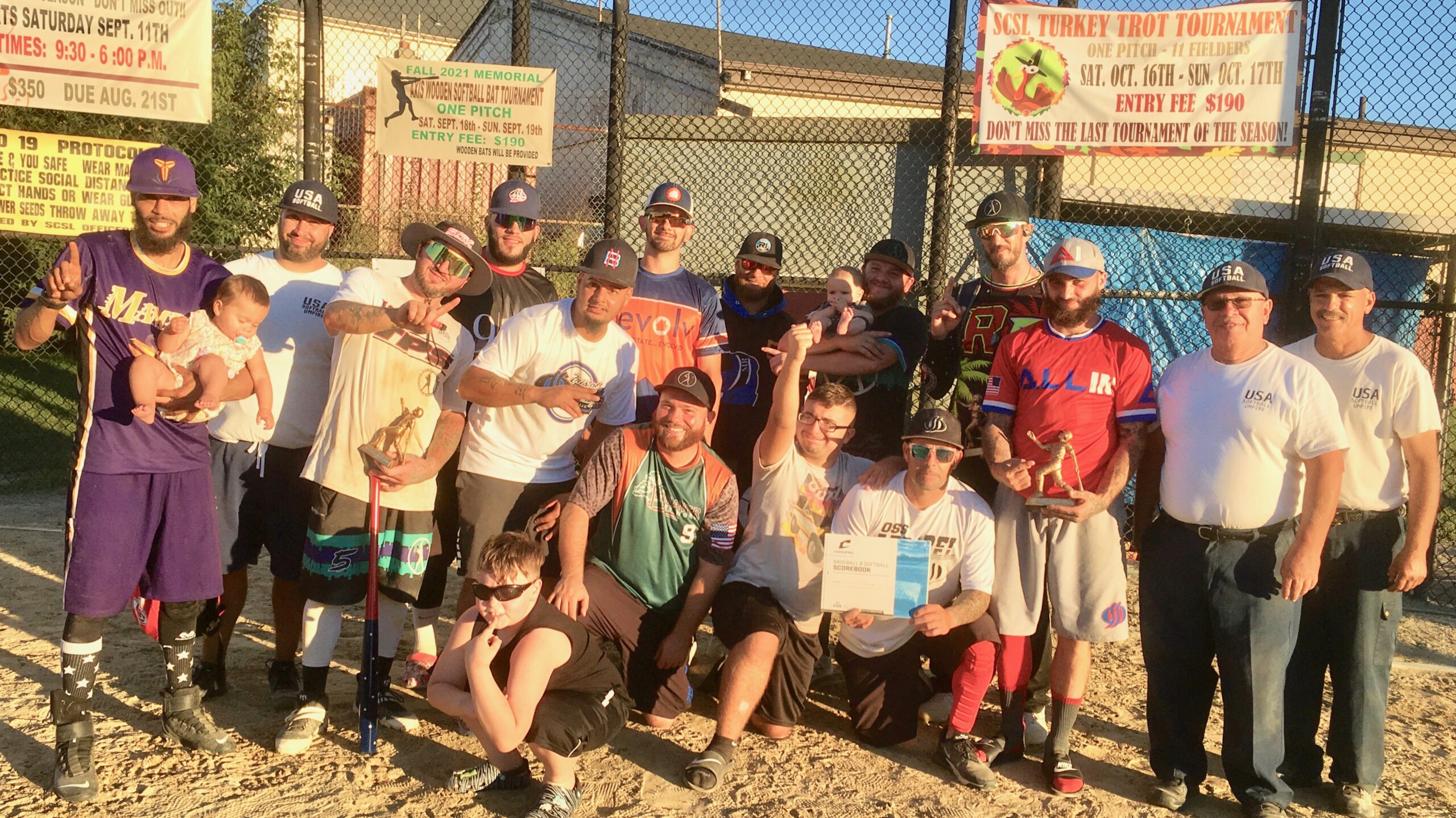 THE TEAM BLACK MAMBAS OF THE SCSL WON THE LOU LEDOUX SR. MEMORIAL AXIS WOODEN BAT TOURNAMENT. BATTLESHIP WAS THE ONLY TEAM TO DEFEAT THE CHAMPS. MANAGER DIOR ANDRADE TOOK HOME THE CHAMPIONSHIP TROPHY . I BELIEVE THE CHAMPIONSHIP AXIS BAT WAS GIVEN TO ONE OF THE PLAYERS. THE MVP'S FOR THE TEAM WERE THE PITCHER COLE THATCHER WHO DID A GREAT JOB ON THE MOUND AND SHORTSTOP ALBY COOK WAS SENSATIONAL ON DFENSE.
OFFICIALS WERE JEREMY ELLIS ,ROY VIEIRA AND DAVE BOTELHO. CONGRATULATIONS TO THE CHAMPS-DIRECTOR JACK HACKETT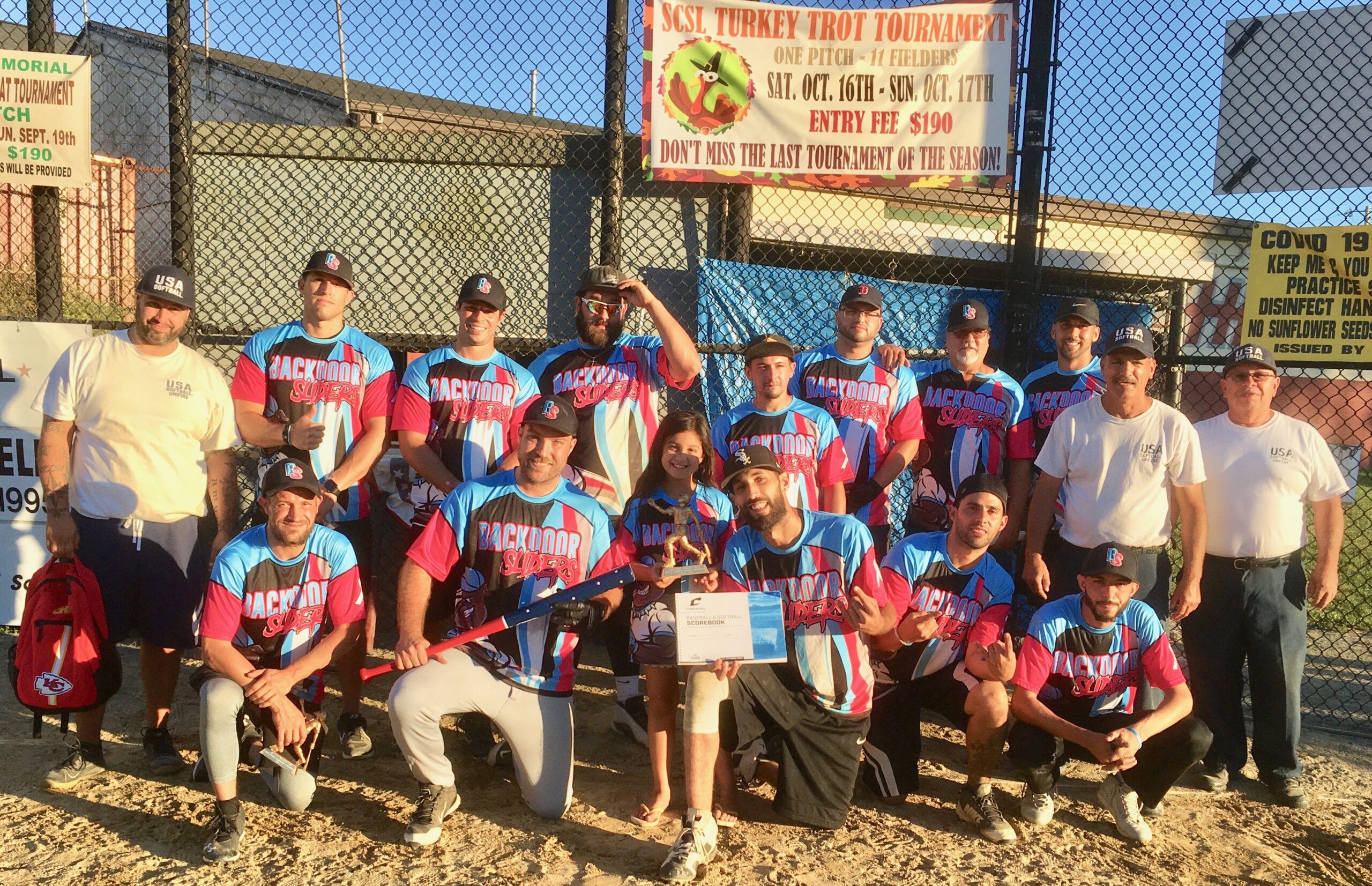 SCSL TEAM COMPETED IN THE ANNUAL LOU LEDOUX MEMORIAL AXIS WOODEN BAT TOURNAMENT . TEAM BACKDOOR SLIDERS. MANAGER RAY MISSILDINE. TEAM FINISHED RUNNER-UPS. PLAYED SOME GREAT SOFTBALL ALSO PROUD THAT THE TEAM PLAYED WITH THEIR ROSTER PLAYERS.THE PLAYERS WERE GENTLEMEN ON AND OFF THE FIELD. IT WAS GREAT HAVING THE TEAM COMPETE.
GAME OFFICIALS DID A GREAT JOB- JEREMY ELLIS,DAVE BOTELHO AND ROY VIEIRA.
TEAM'S MVPS'WERE ADAM CORREIA AND JUSTIN COUSINEAU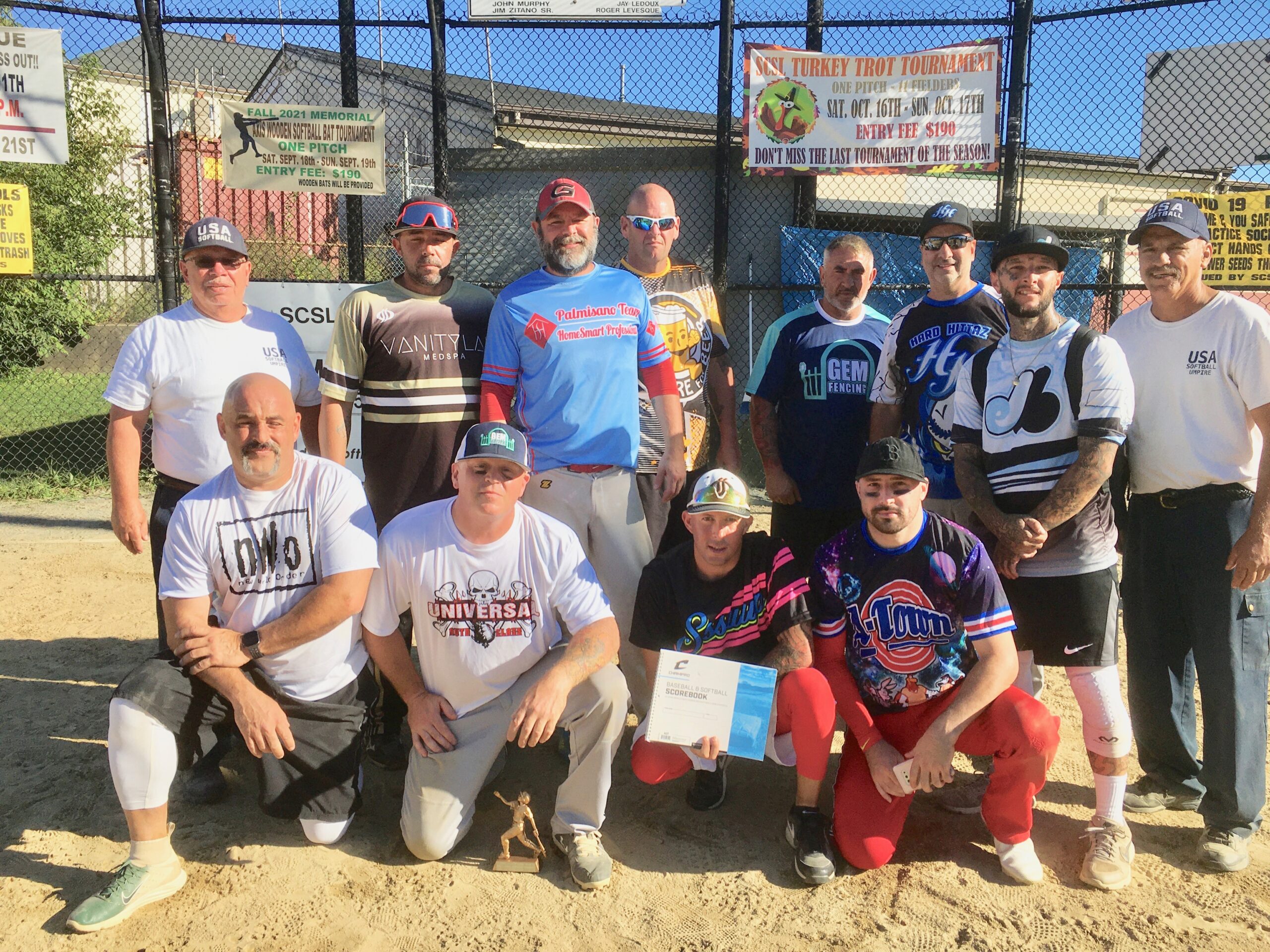 TEAM OUT OF BARRINGTON WOODEN BAT LEAGUE" GEM FENCE" CAPTURED THE 3rd. PLACE AWARD IN THE LOU LEDOUX SR. ANNUAL MEMORIAL SCSL AXIS WOODEN BAT TOURNEY. THE OLD TIMERS PLAYED SOME GREAT SOFTBALL.WHERE TRUE GENTLEMEN ON AND OFF THE FIELD,IT WAS A PLEASURE HAVING THEM COMPETE IN THE TOURNAMENT..GAME OFFICIALS ROY VIEIRA AND DAVE BOTELHO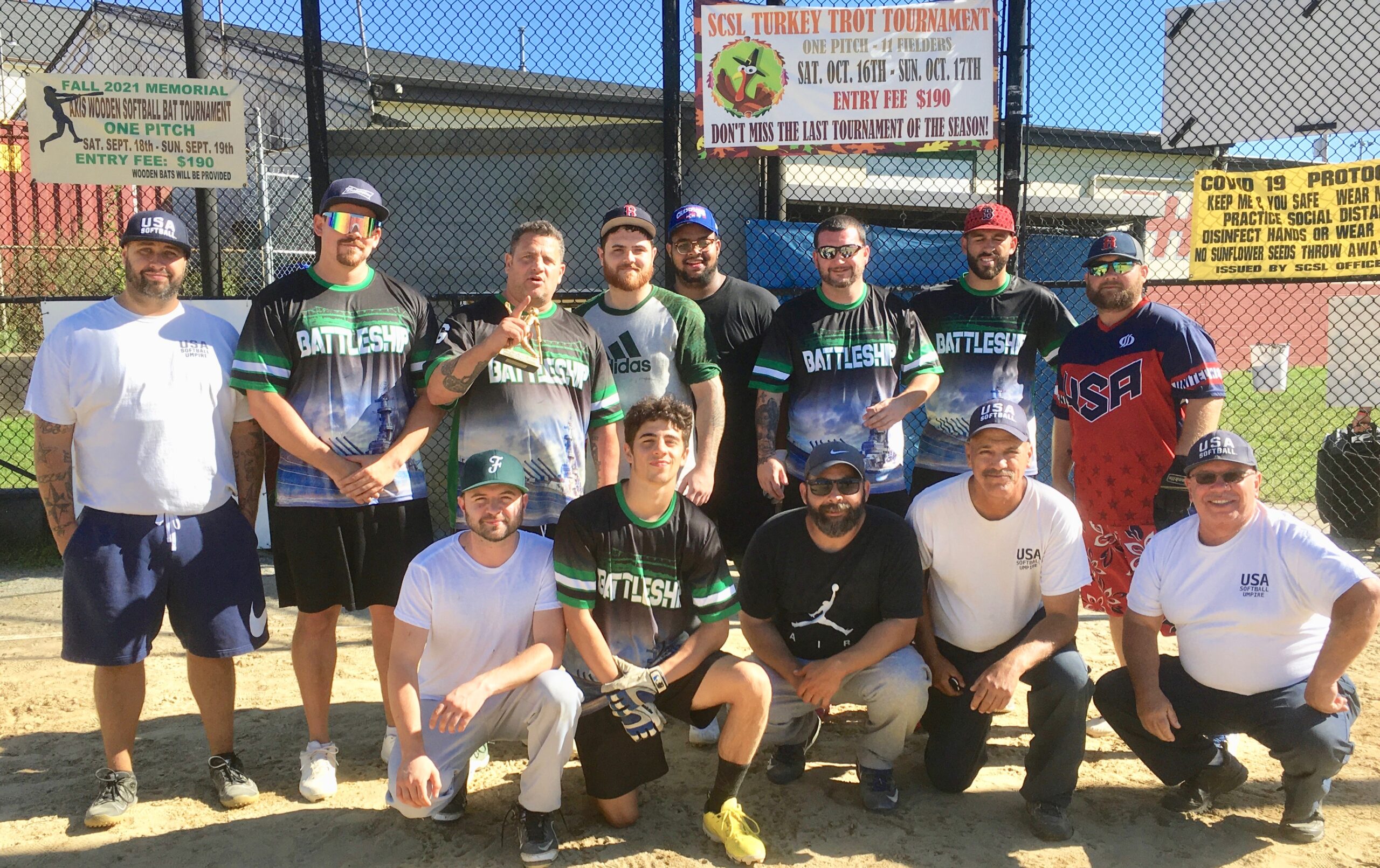 SCSL TEAM BATTLESHIP CAPTURED THE FOURTH PLACE AWARD IN THE LOU LEDOUX SR. ANNUAL MEMORIAL AXIS WOODEN BAT TOURNAMENT.MANAGER MIKE GAUDREAU'S TEAM HAD THE HONOR
OF GIVEN BLACK MAMBAS THEIR ONLY LOSS IN THE TOURNAMENT.GAME OFFICIALS JEREMY ELLIS, DAVE BOTELHO AND ROY VIEIRA DID A GREAT JOB OFFICIATING.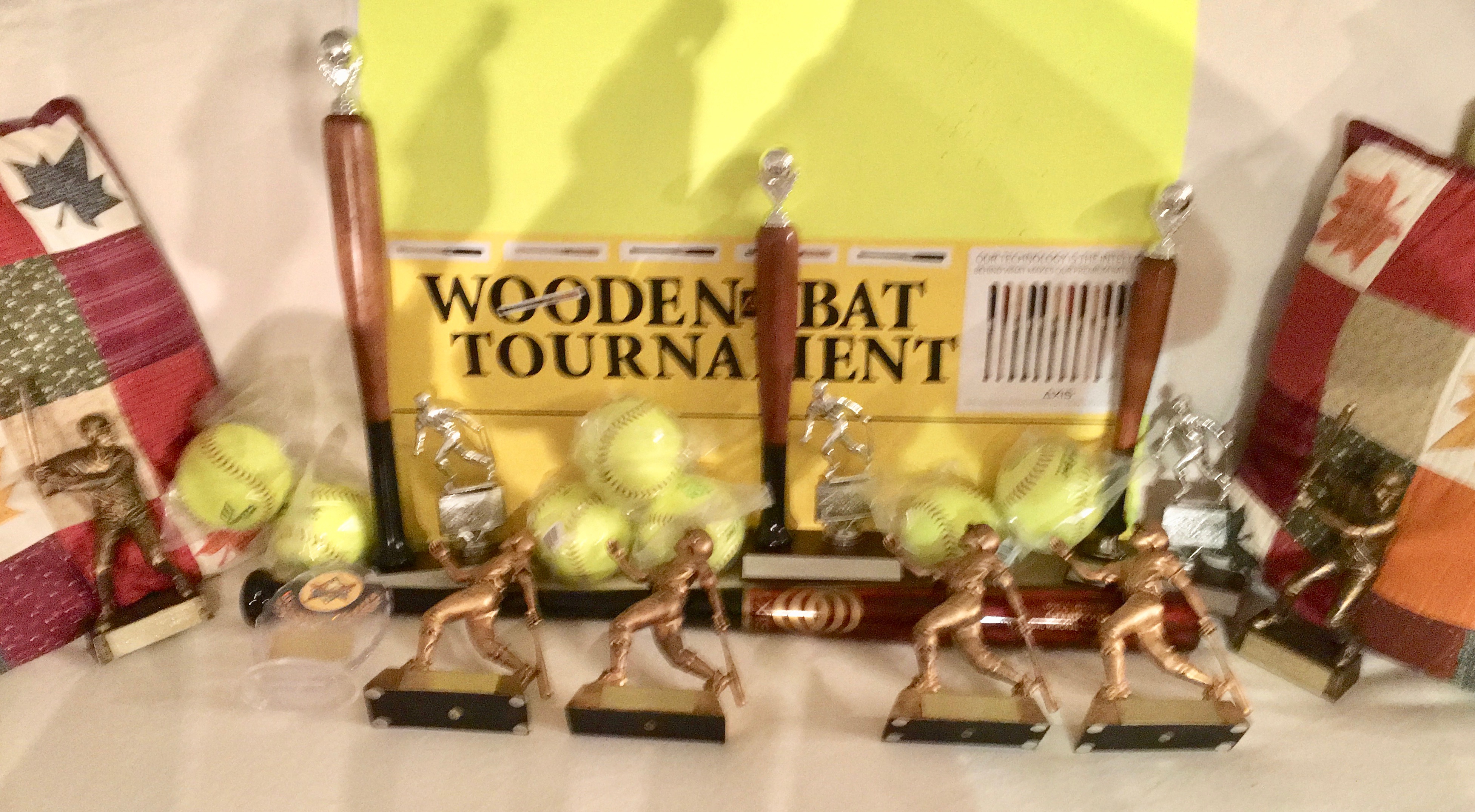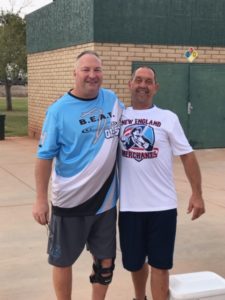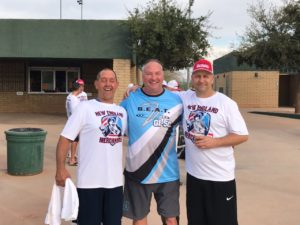 Jack's Son Paul met up with Rocco and John Murphy in
ArisZona Senior Tournament in October.
Both Teams Did Well. They Lasted Until the Last Day.
Picture 1. Rocco-Paul-Murphy
Picture 2. Paul & Rocco
Rocco & Murphy's Team : Merchants out of R.I.
Paul' s Team: Retired Military Air Force Players
out of San Antonio ,Texas.
Paul had a Great Tournament going 20 for 25,
of course he did Hit his Share of Home Runs.
Paul stated Murphy also had a strong Tournament on Offense.
Jack & Natalie Hope to make the Tournament in 2020.
"2020"
SCSL AWARD CEREMONY- SUNDAY - August 2nd..-4:30p.m.
AT THE FIELD - A FUN TIME - AWARDING THE TEAMS
AND PLAYERS WHO HAD A GREAT 2019 SEASON OF SOFTBALL
********* PICTURES TELL IT ALL***********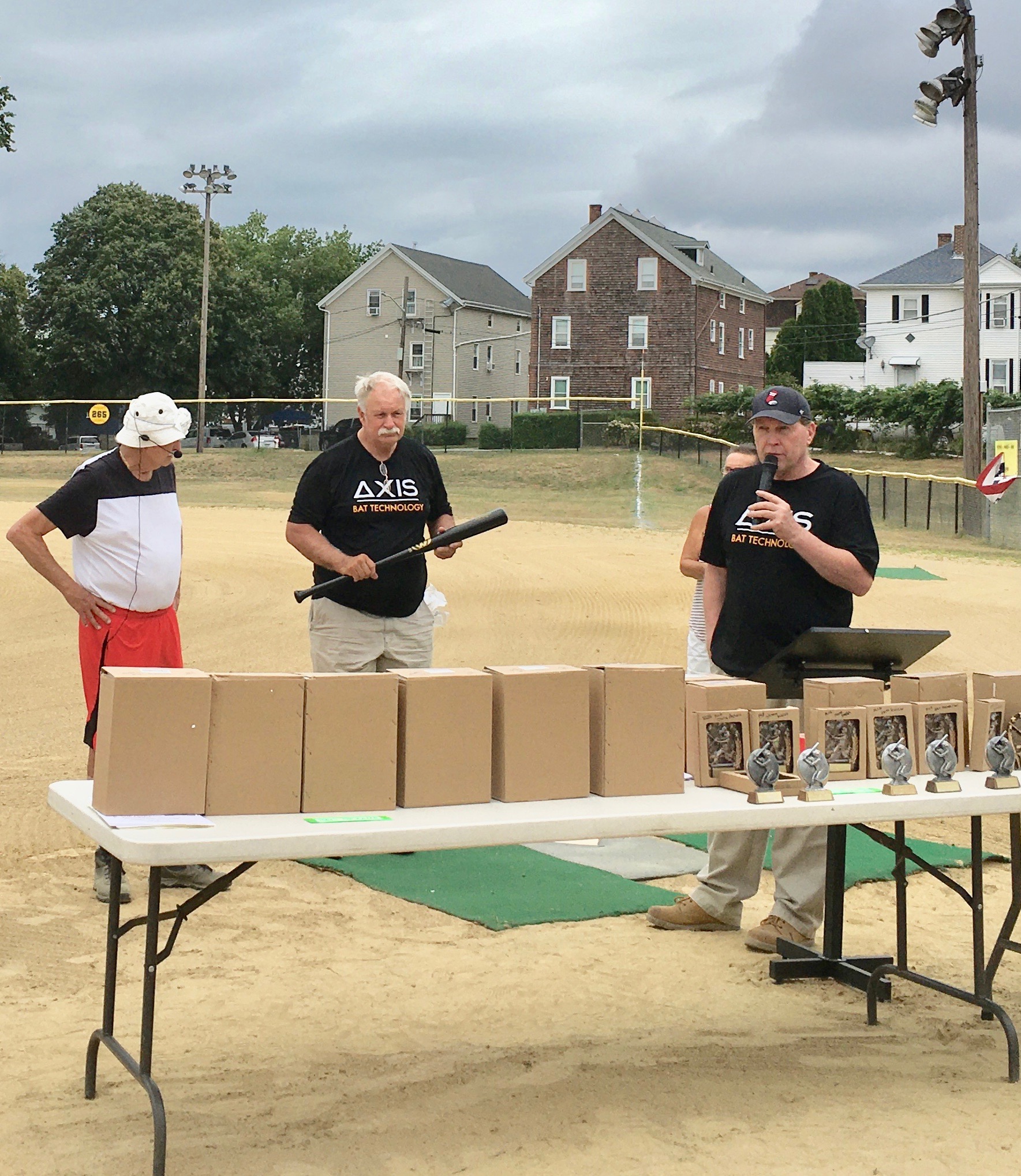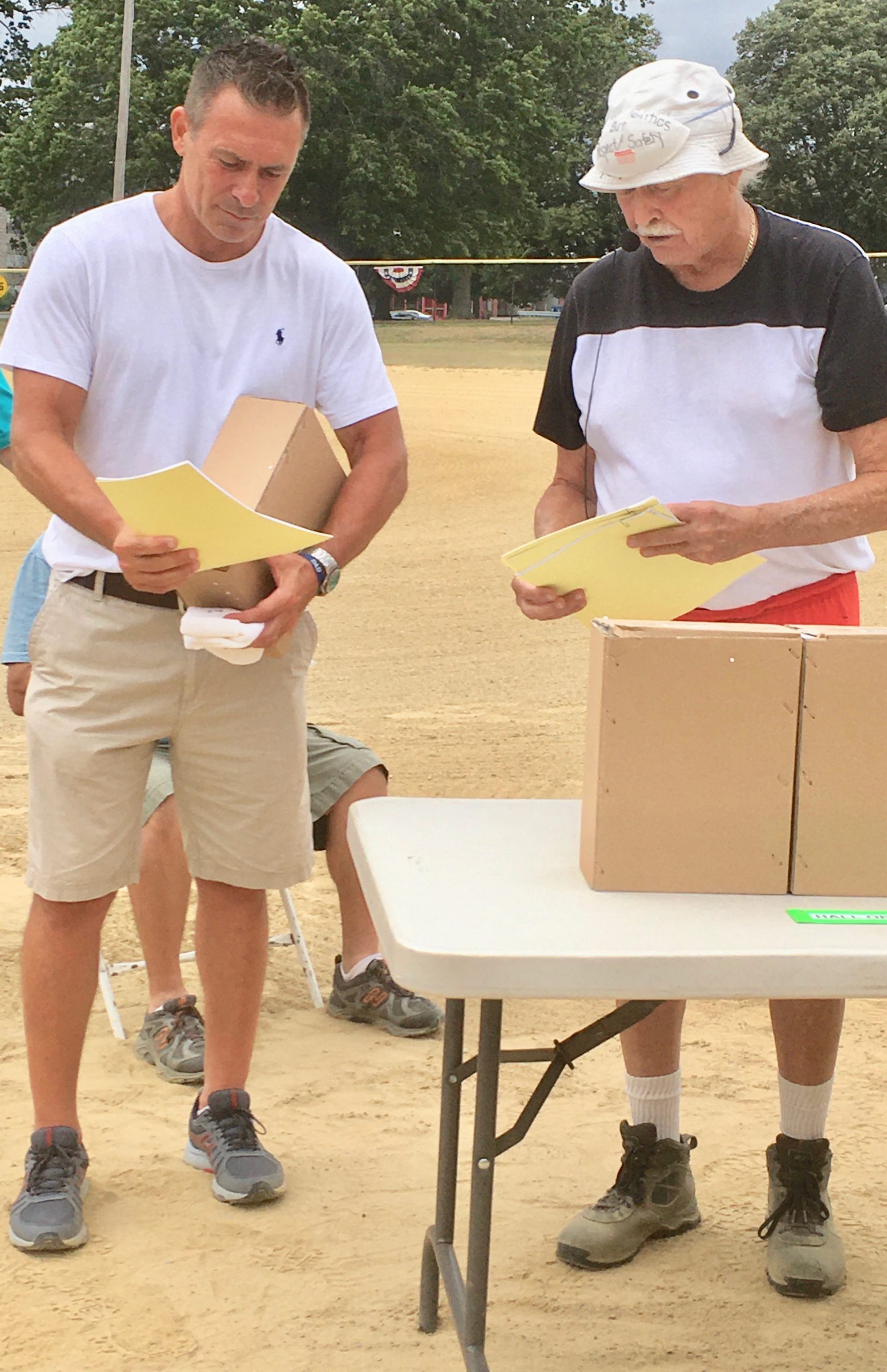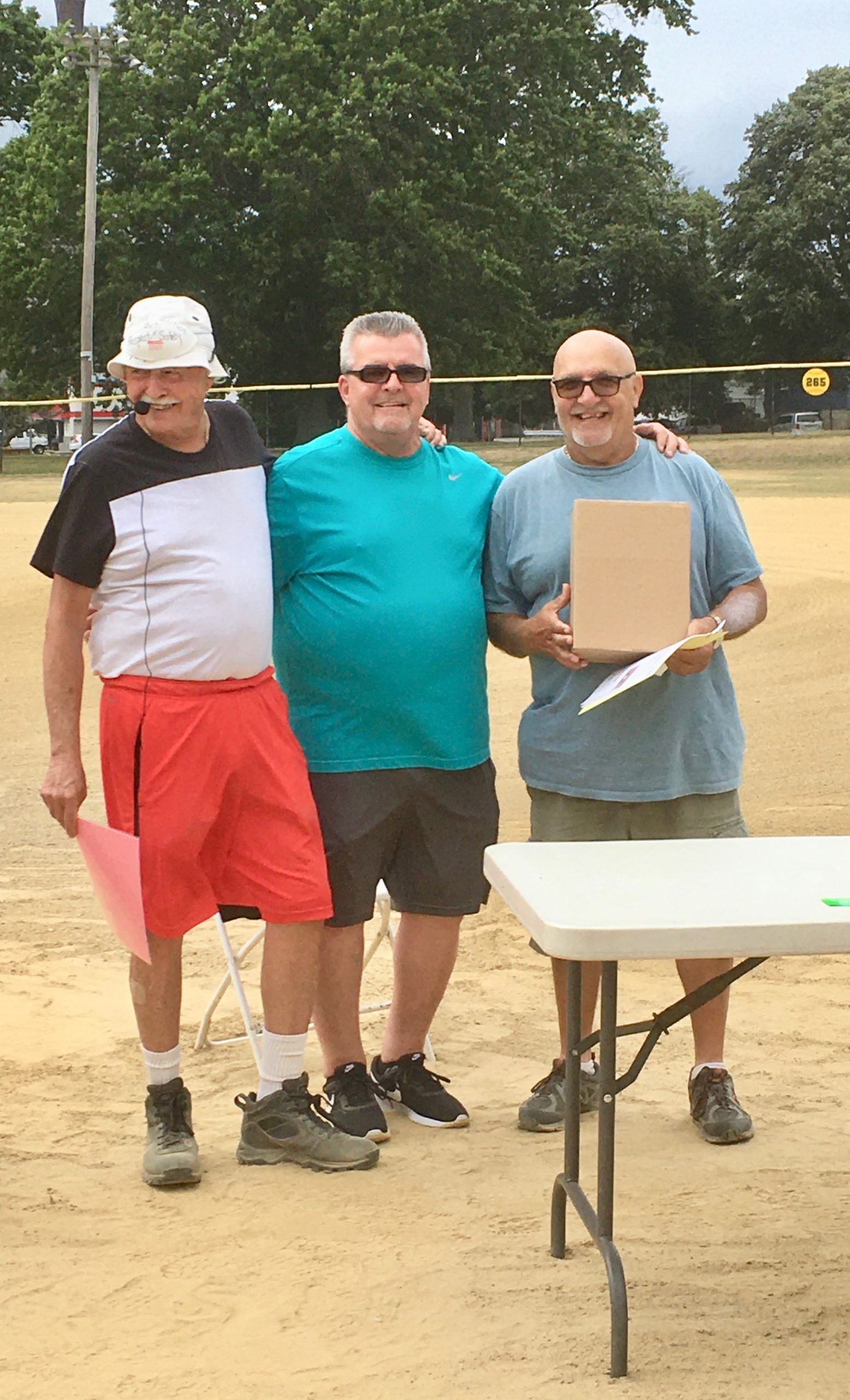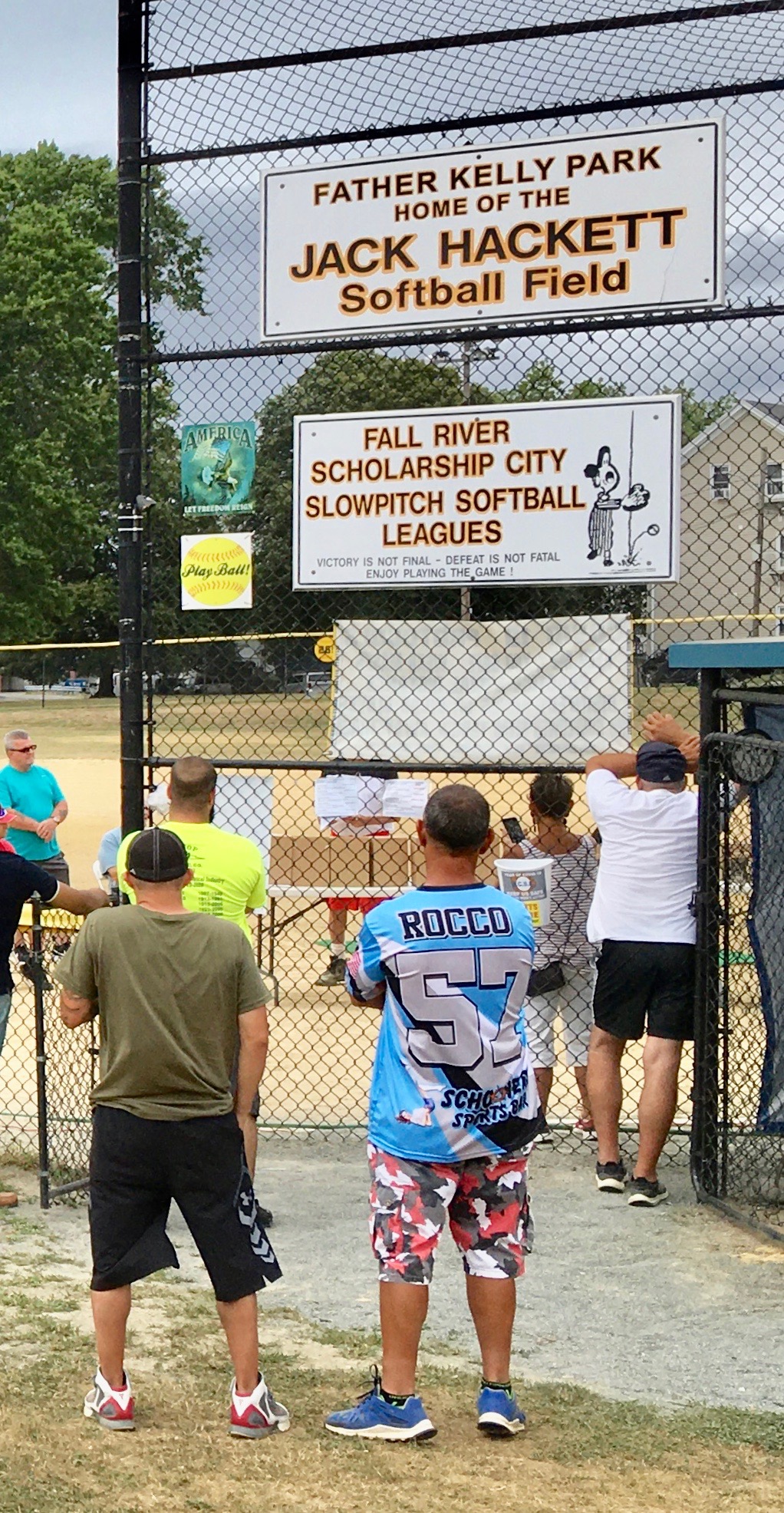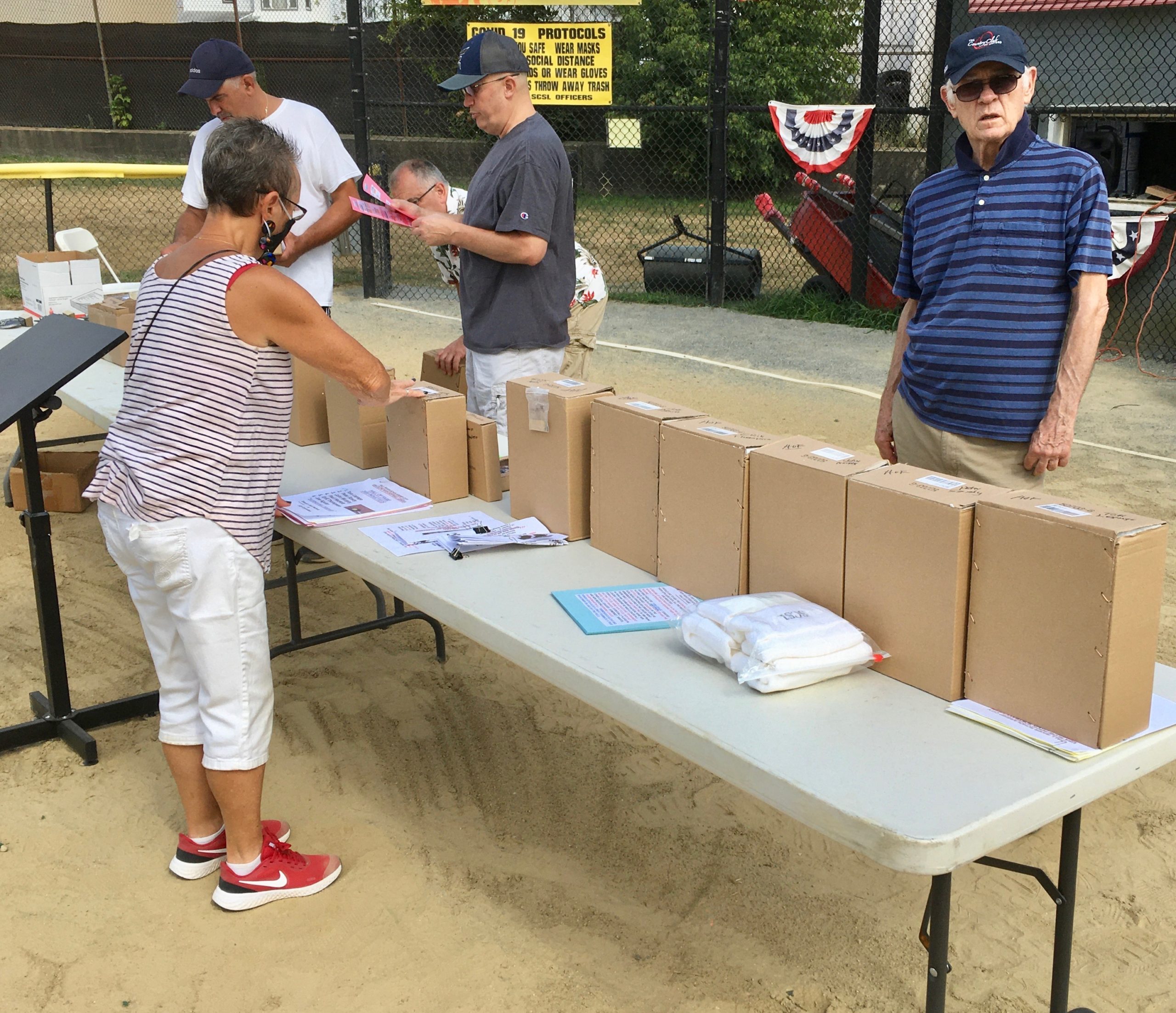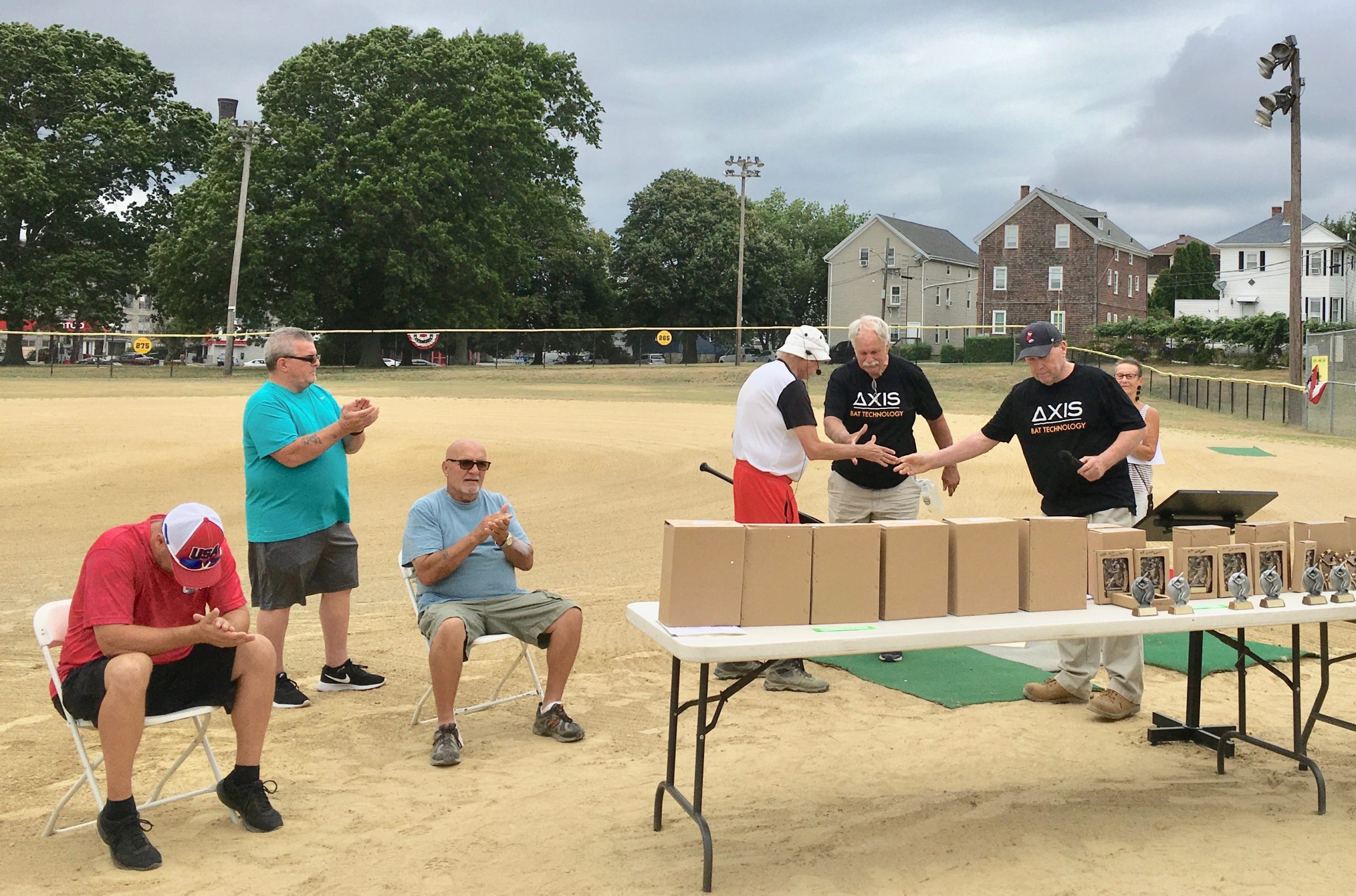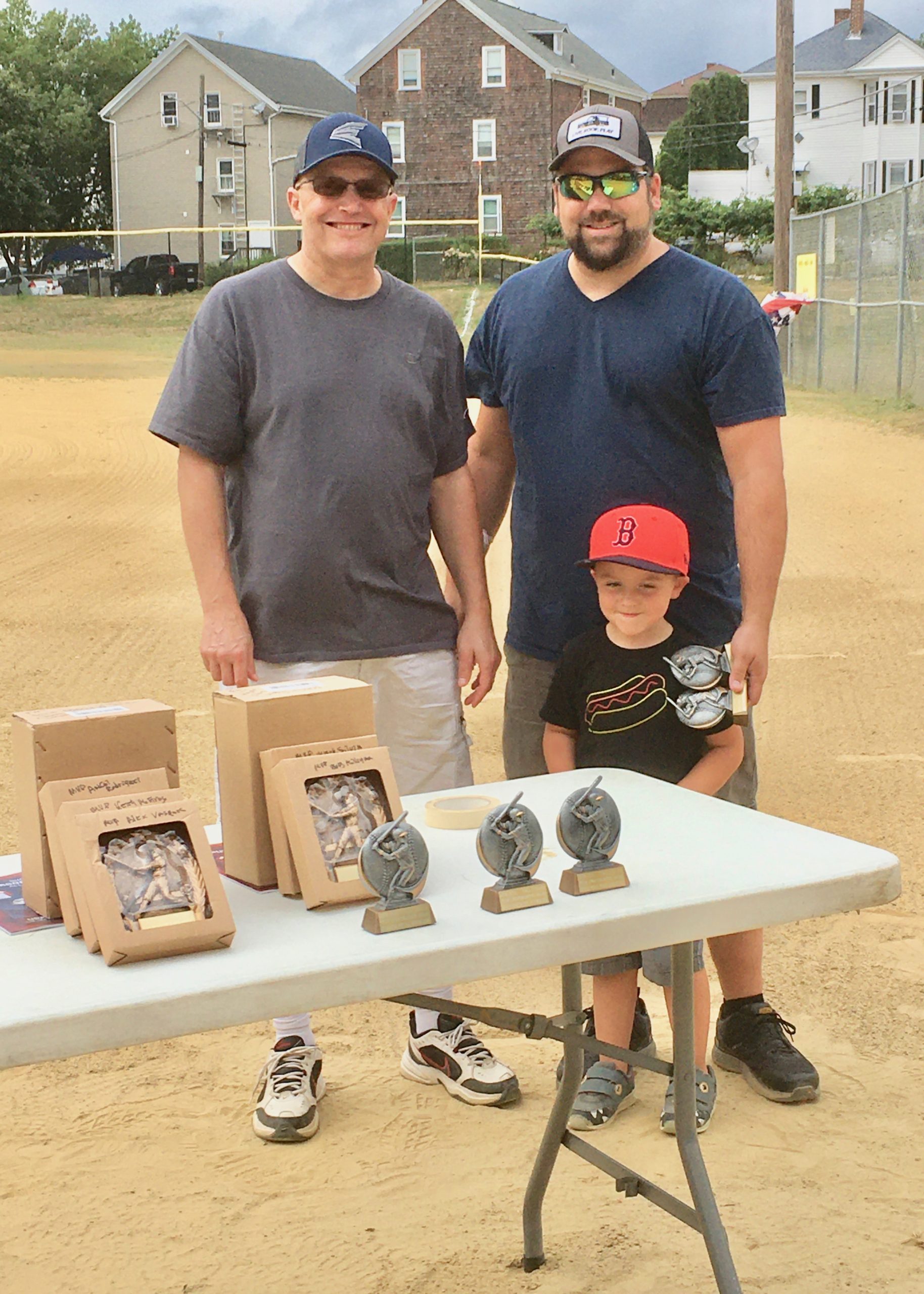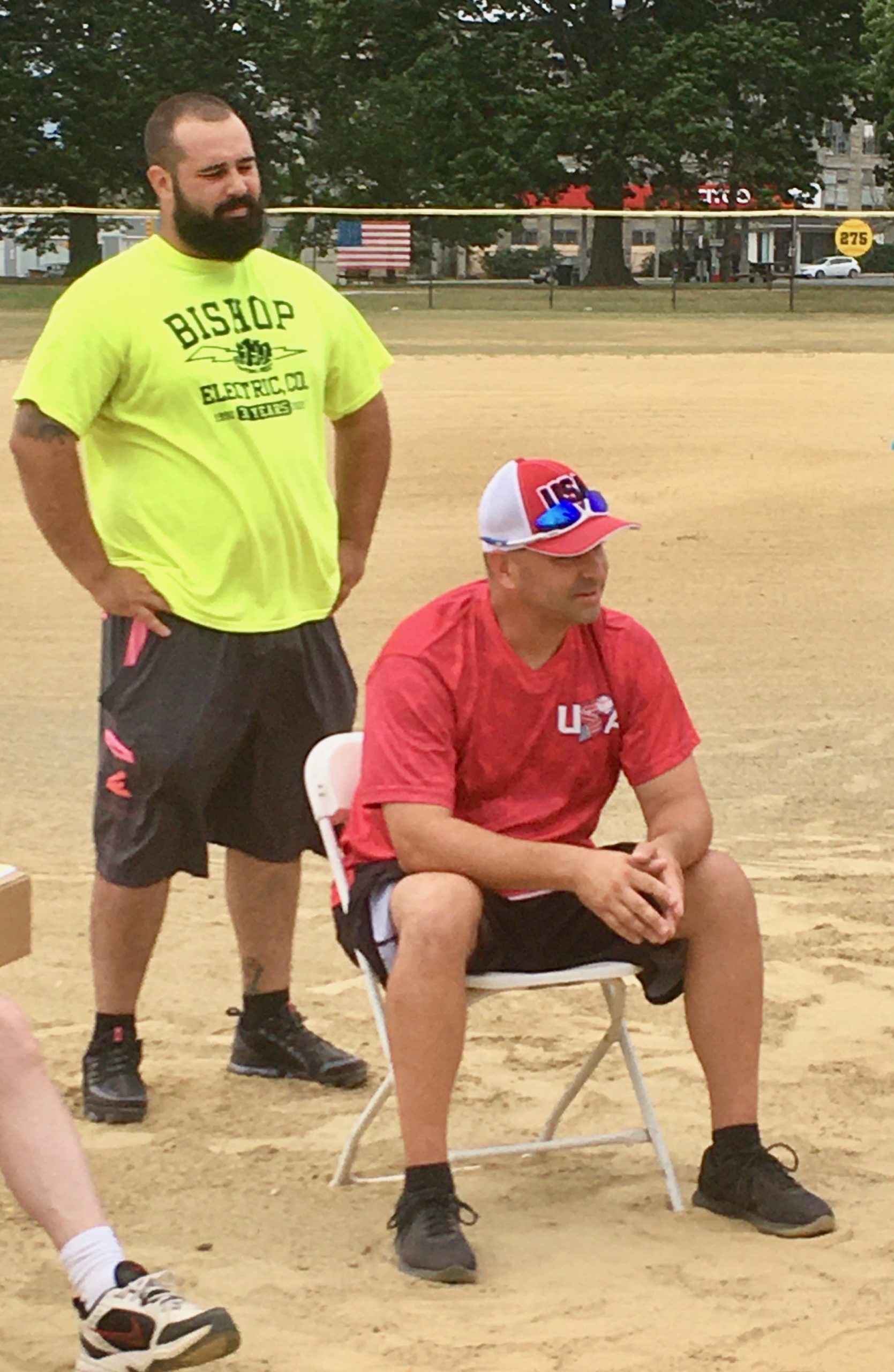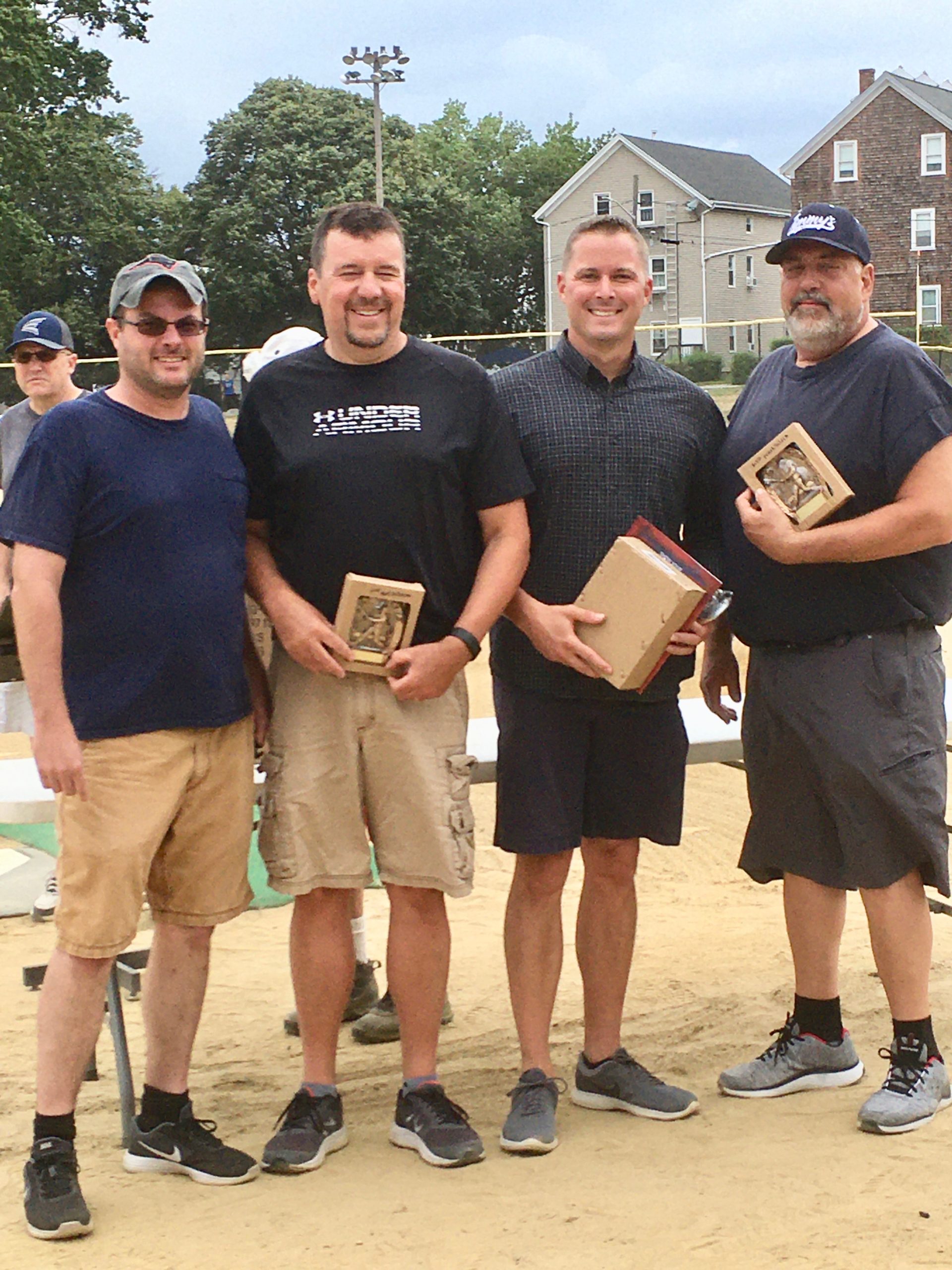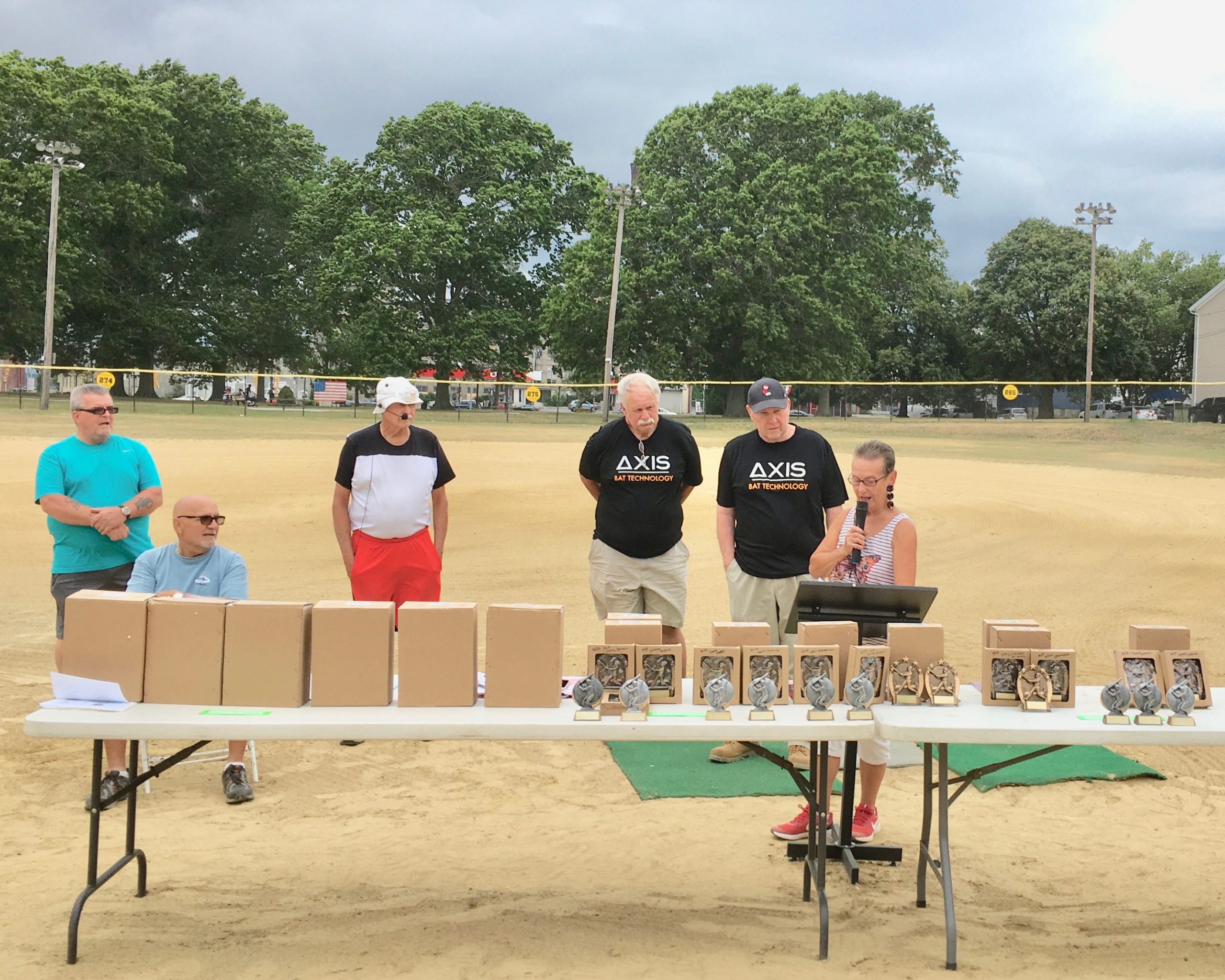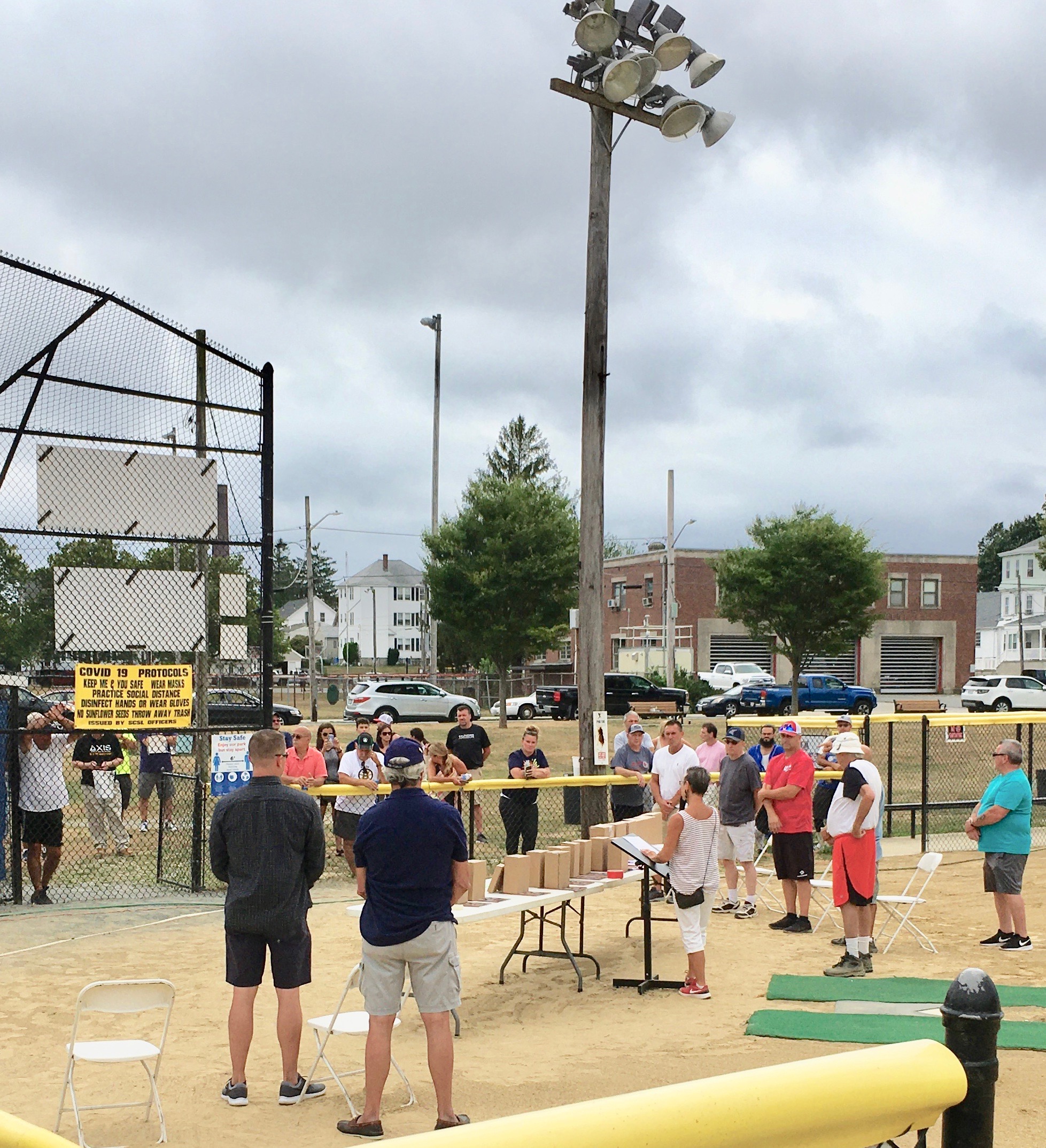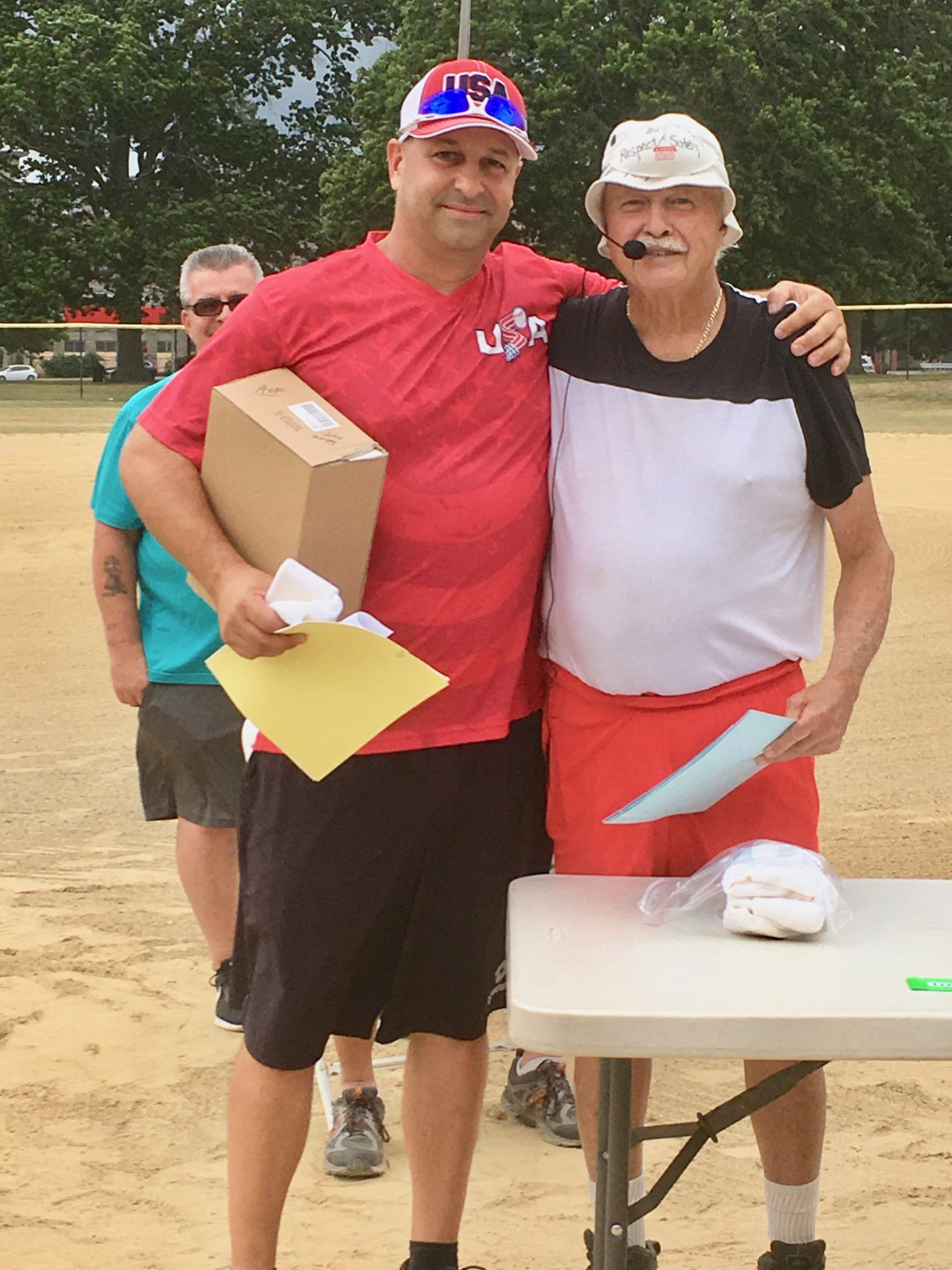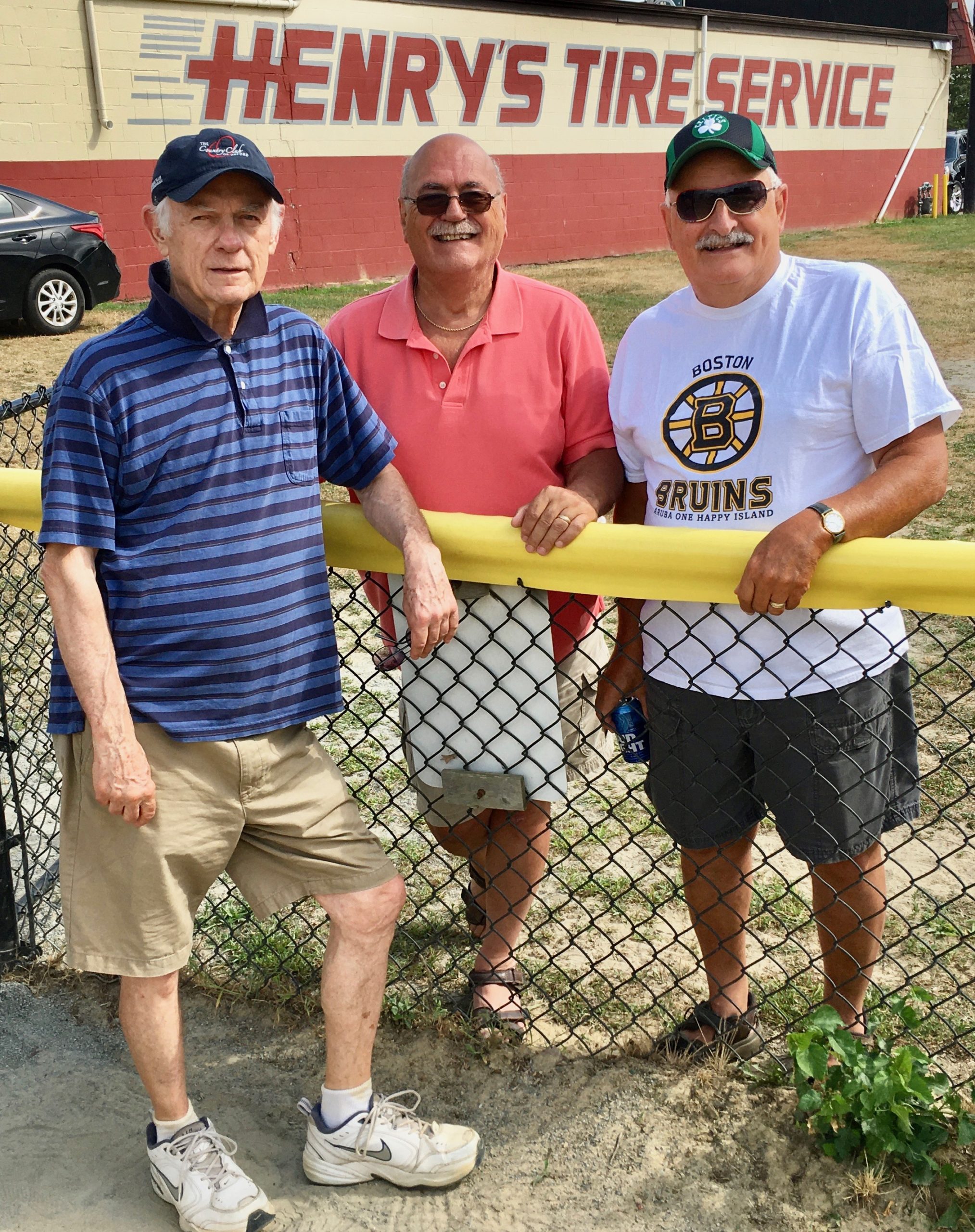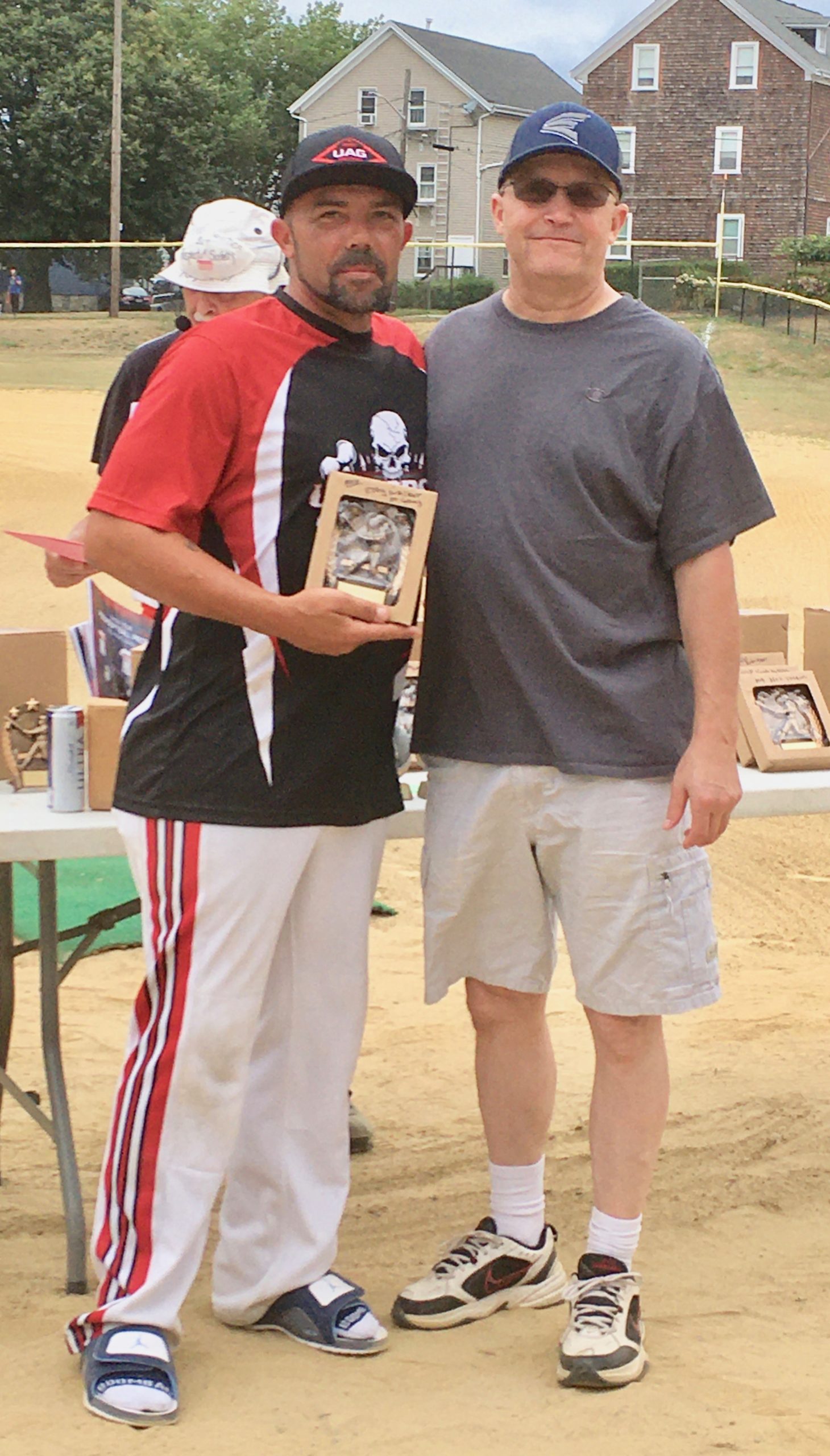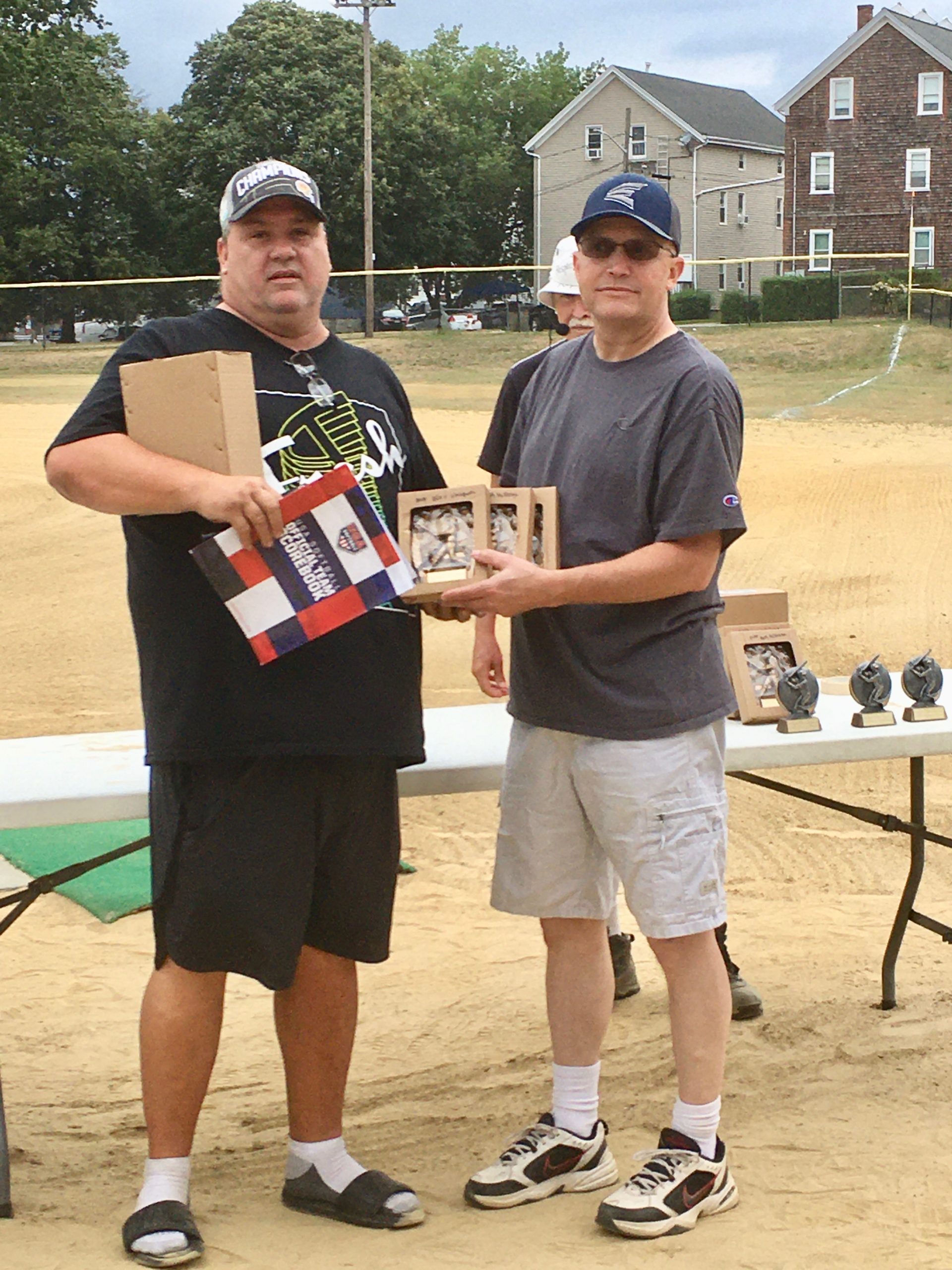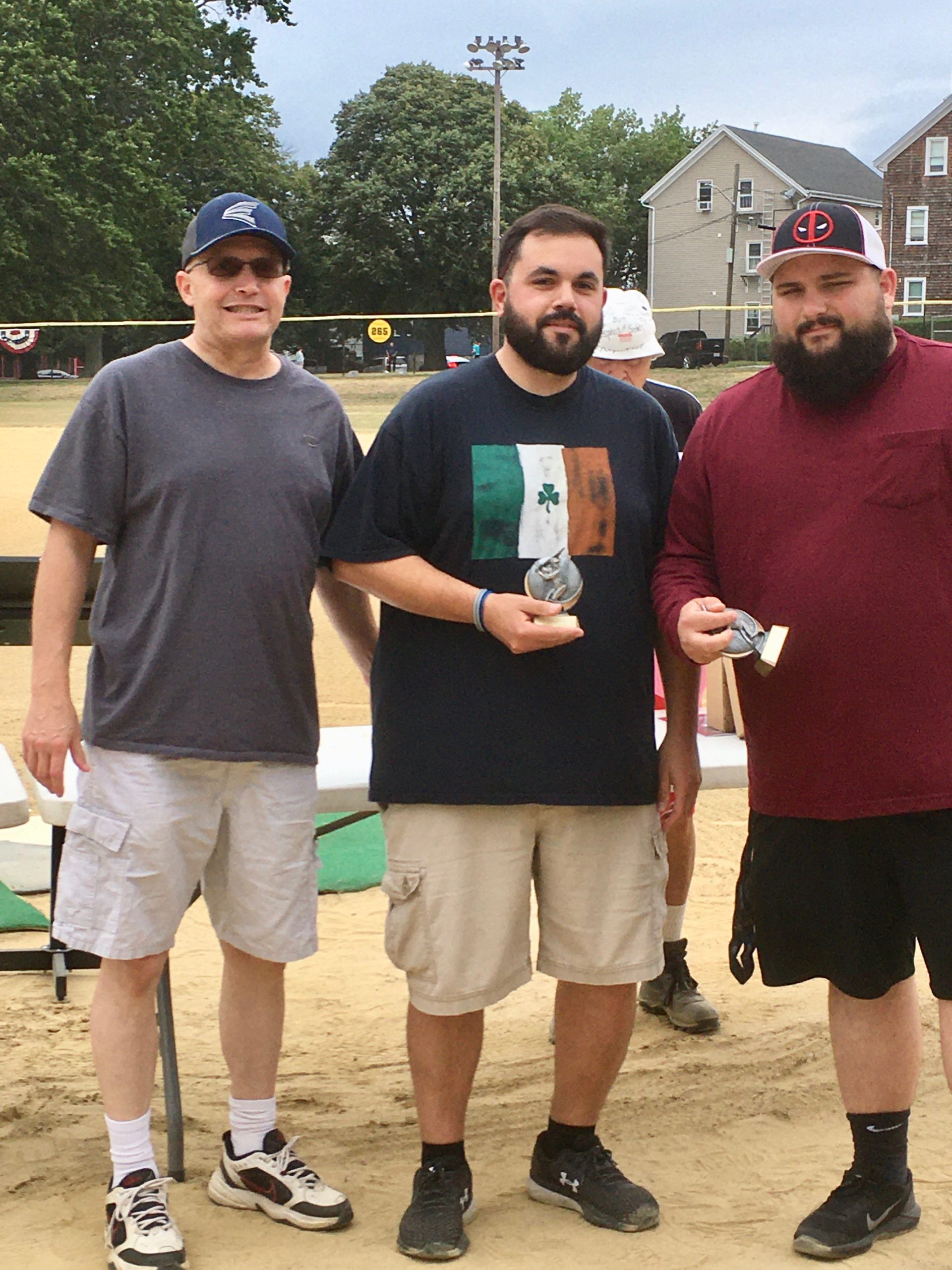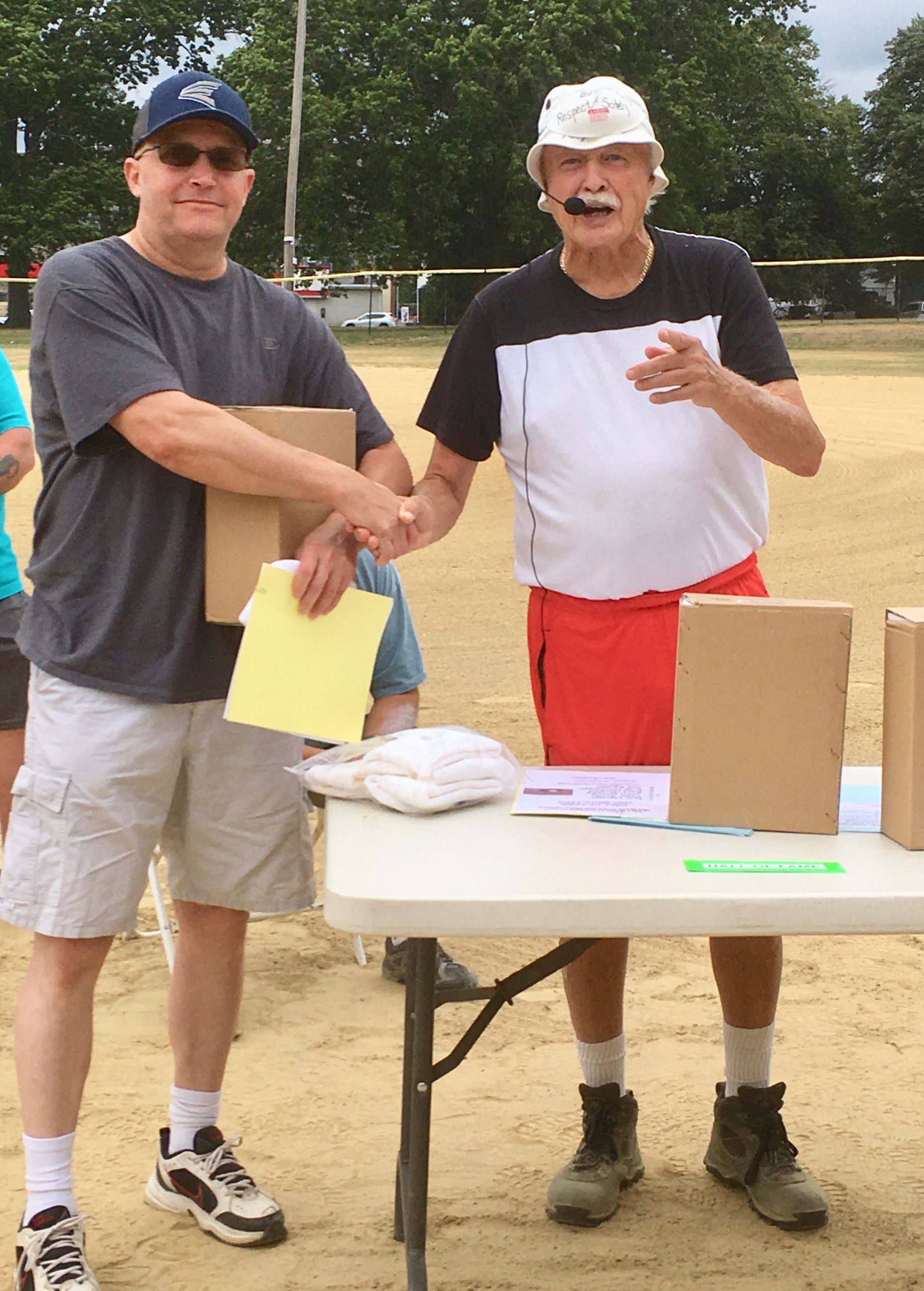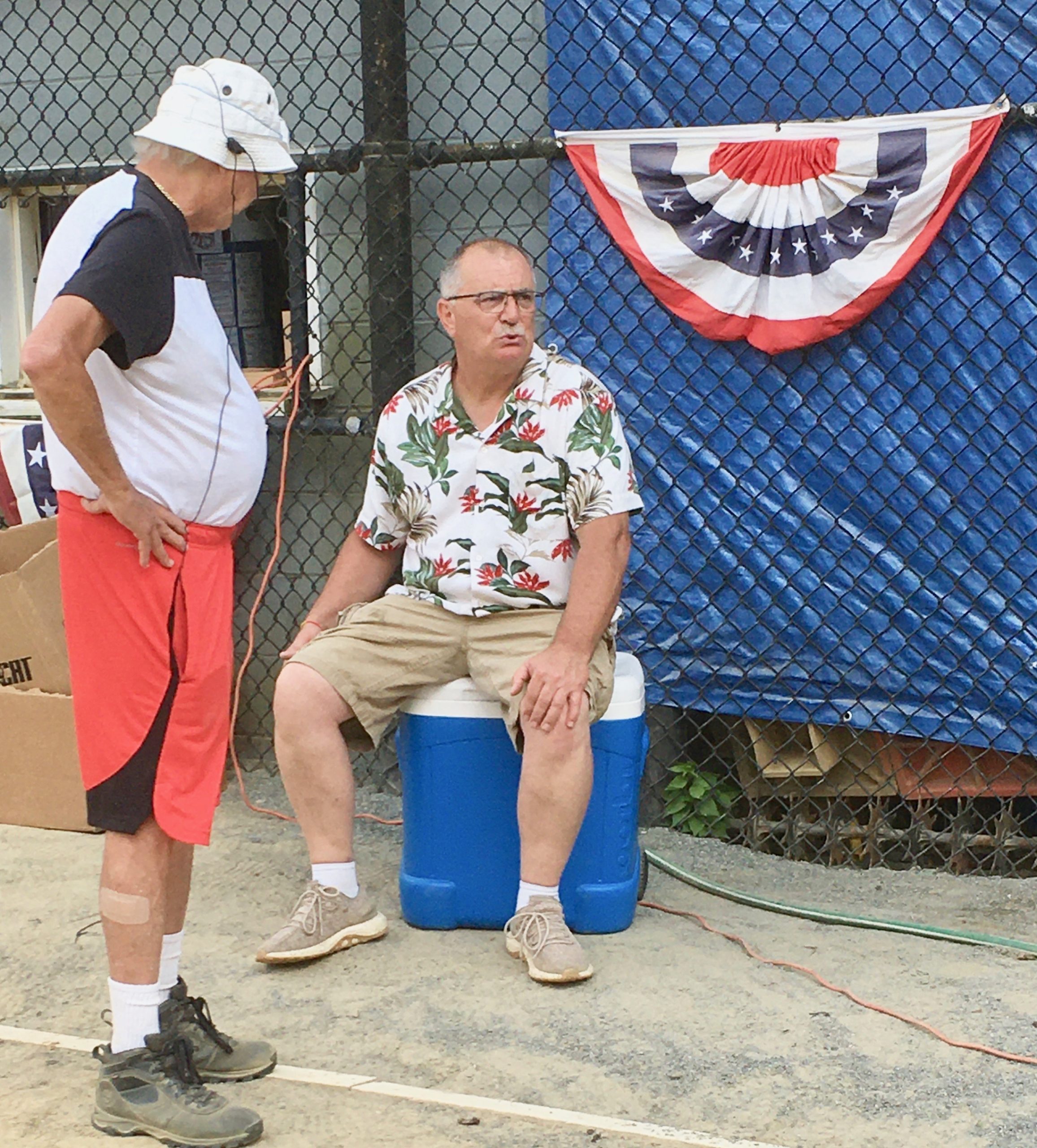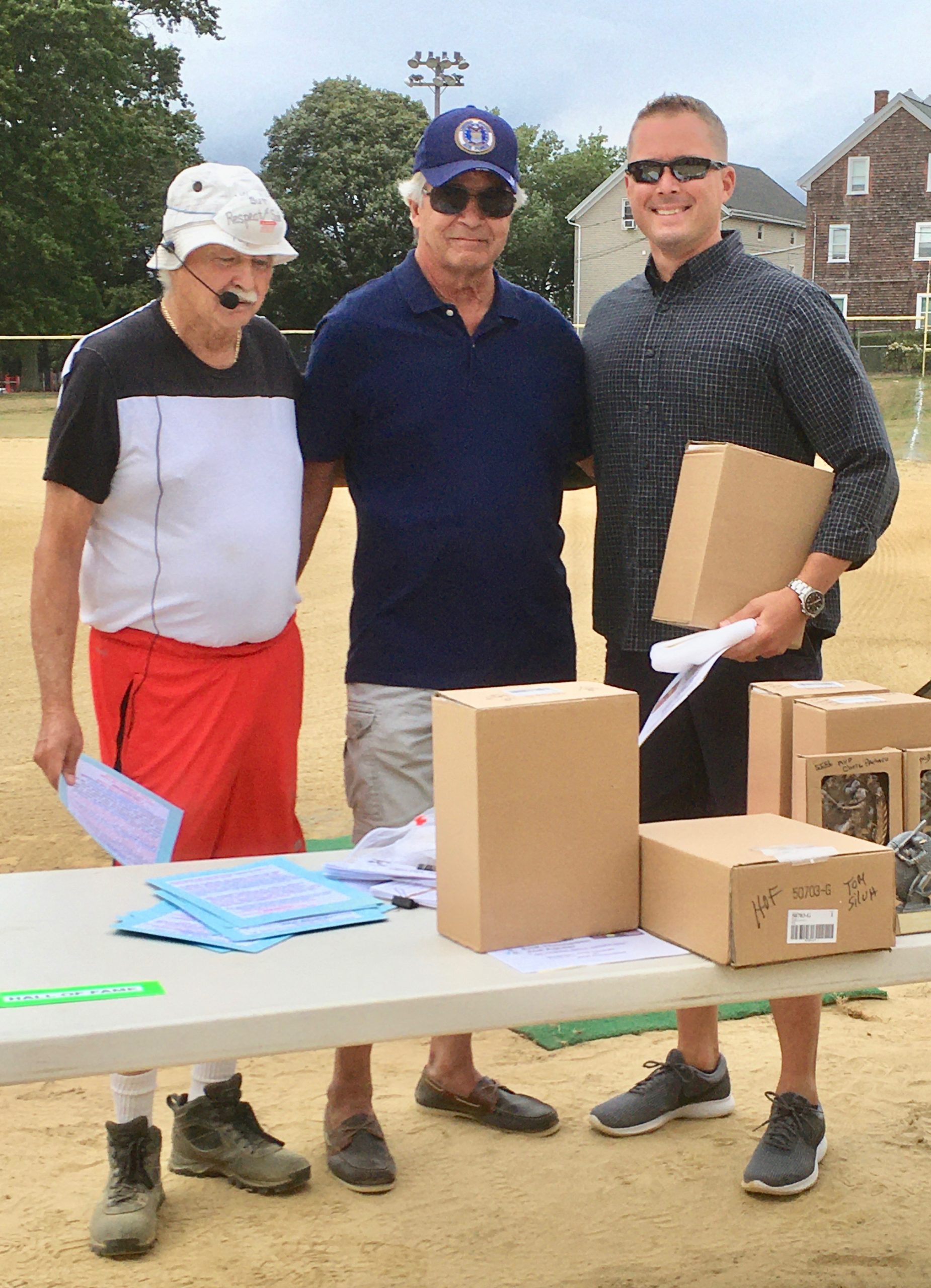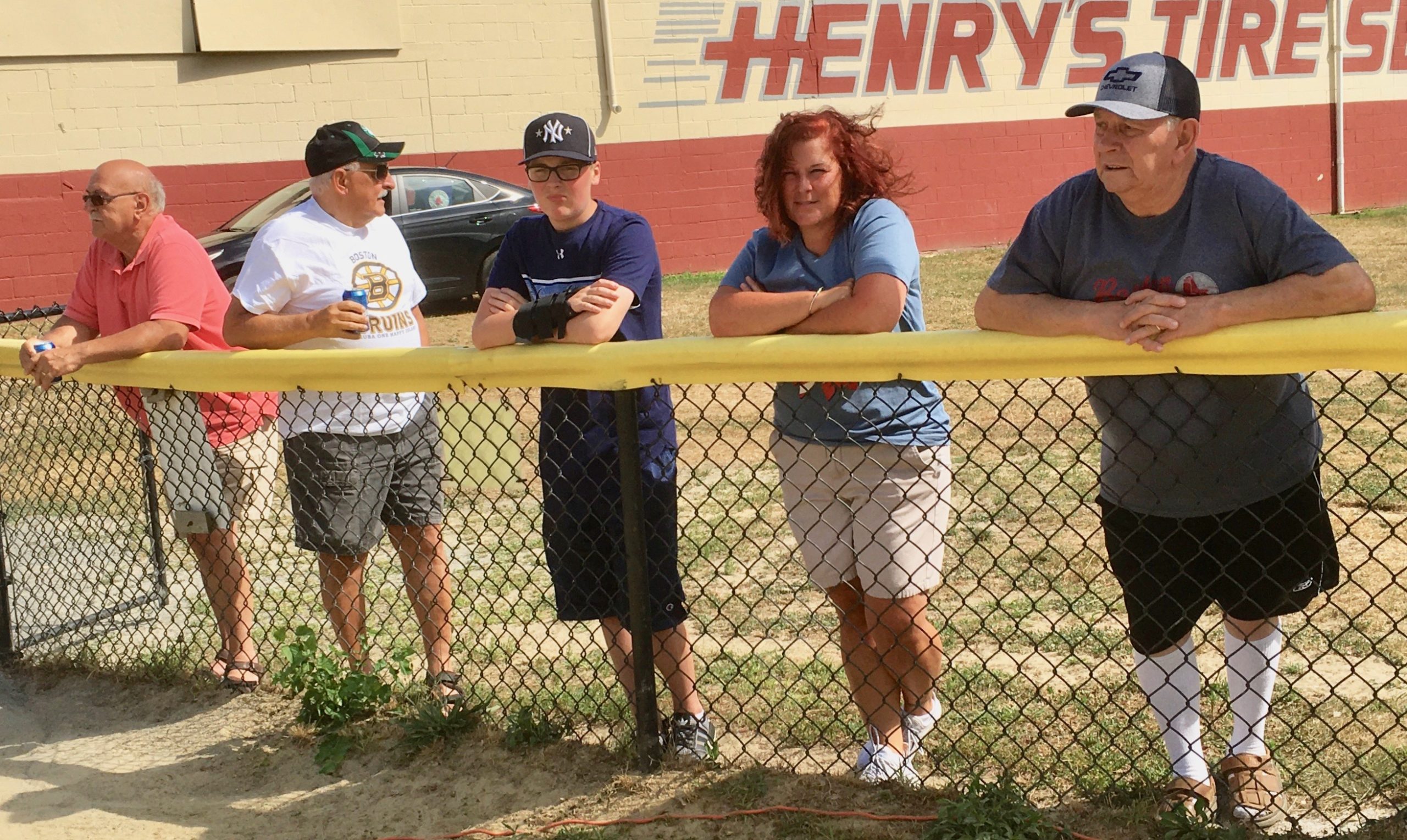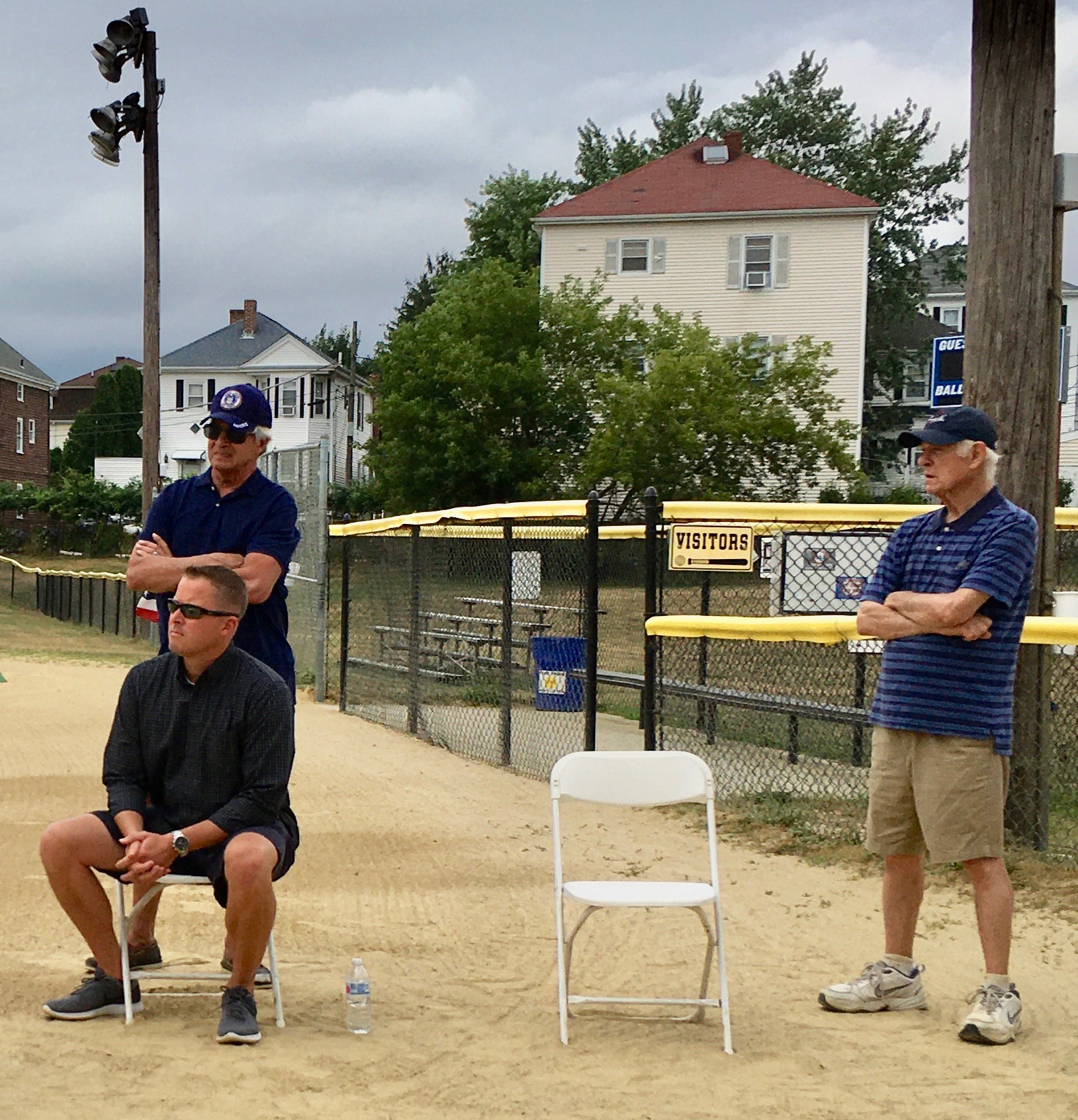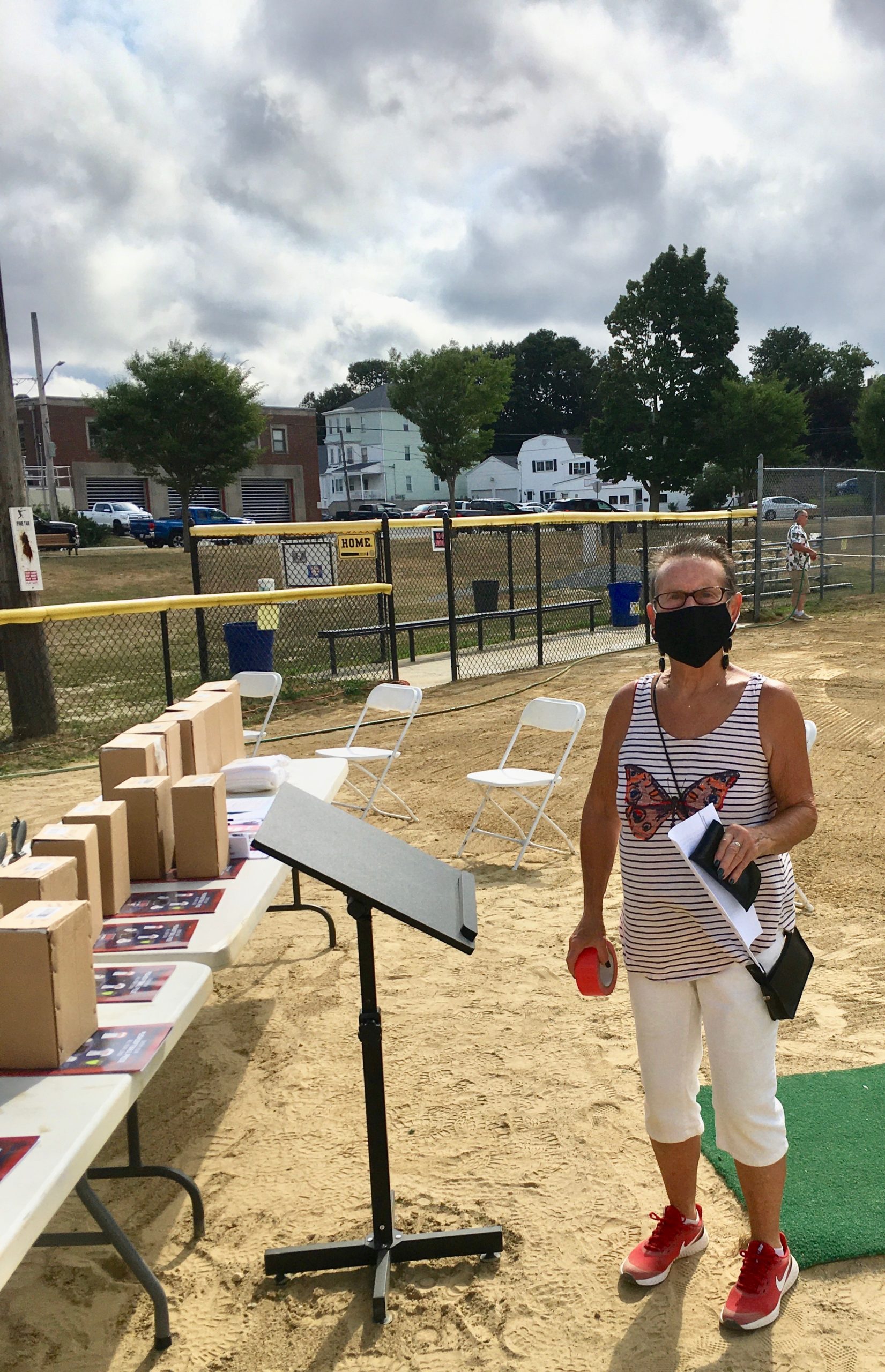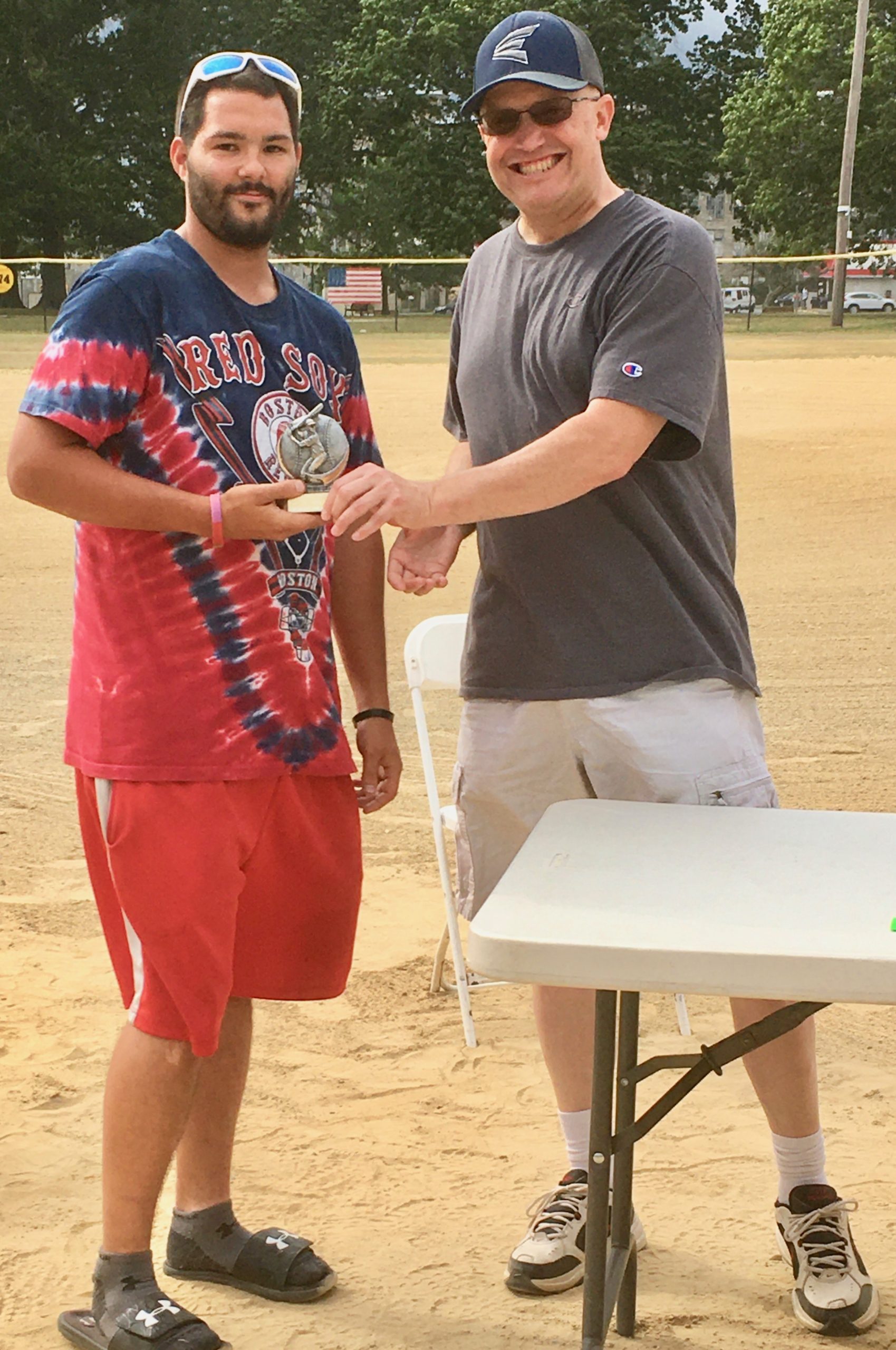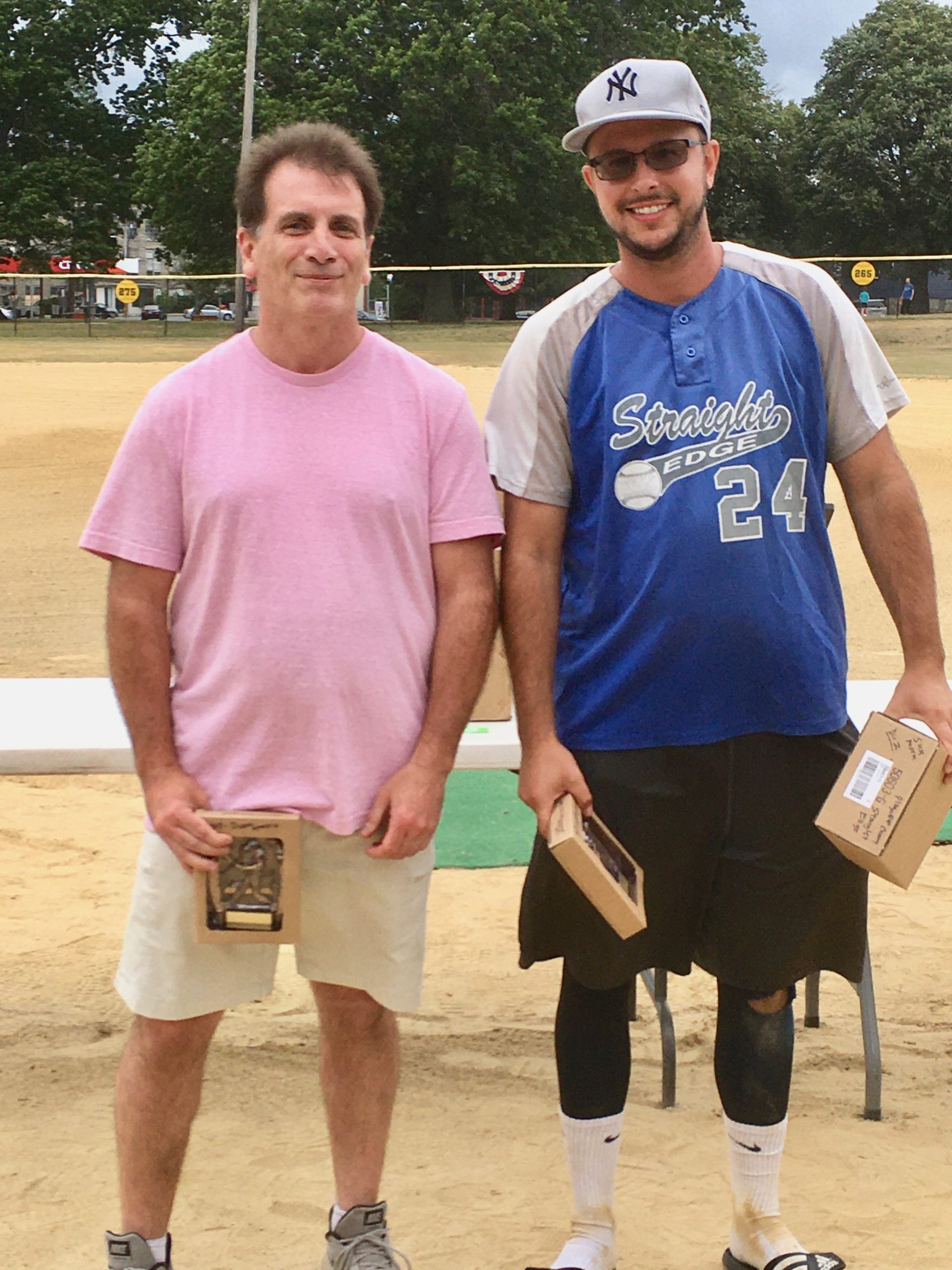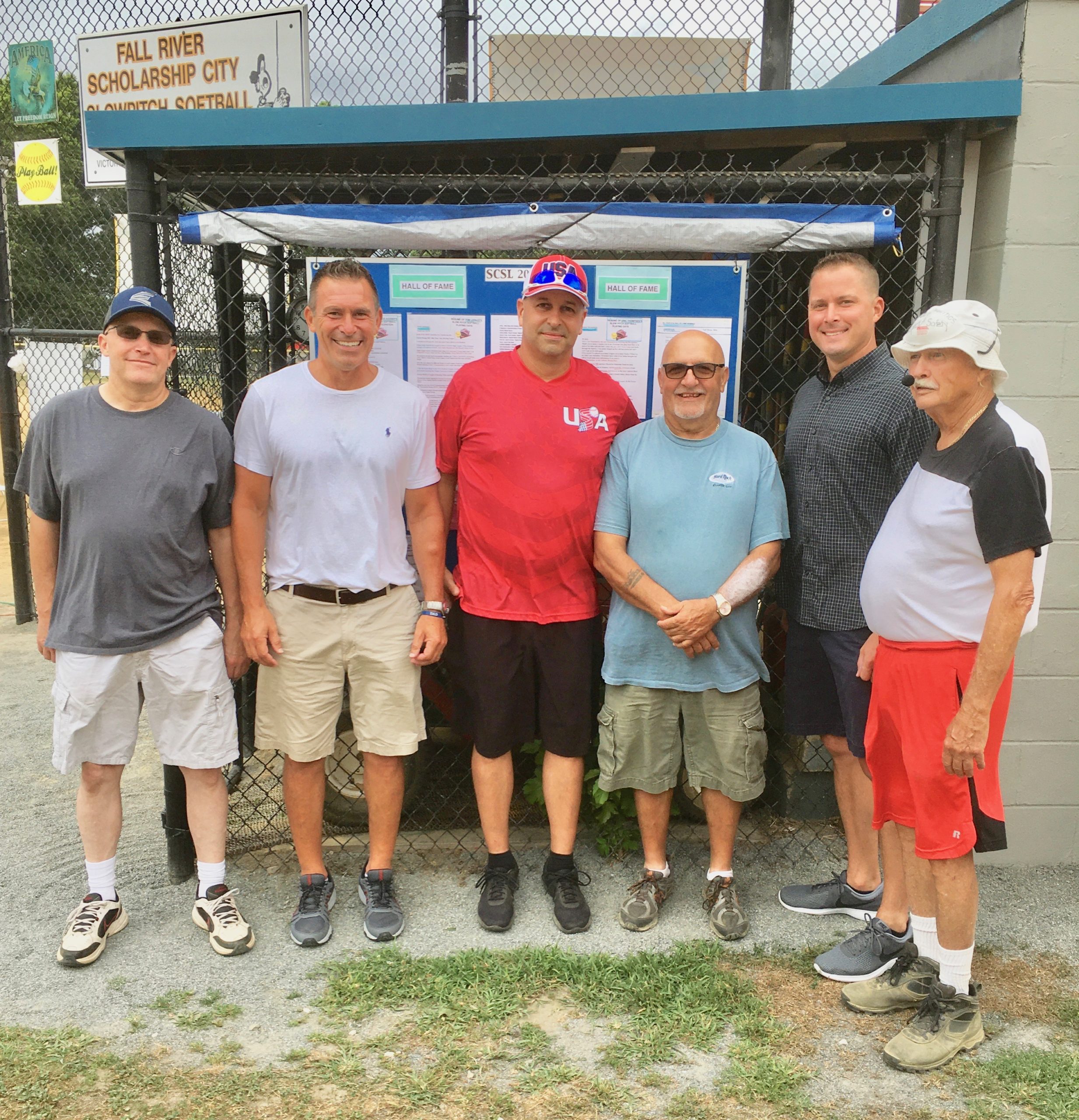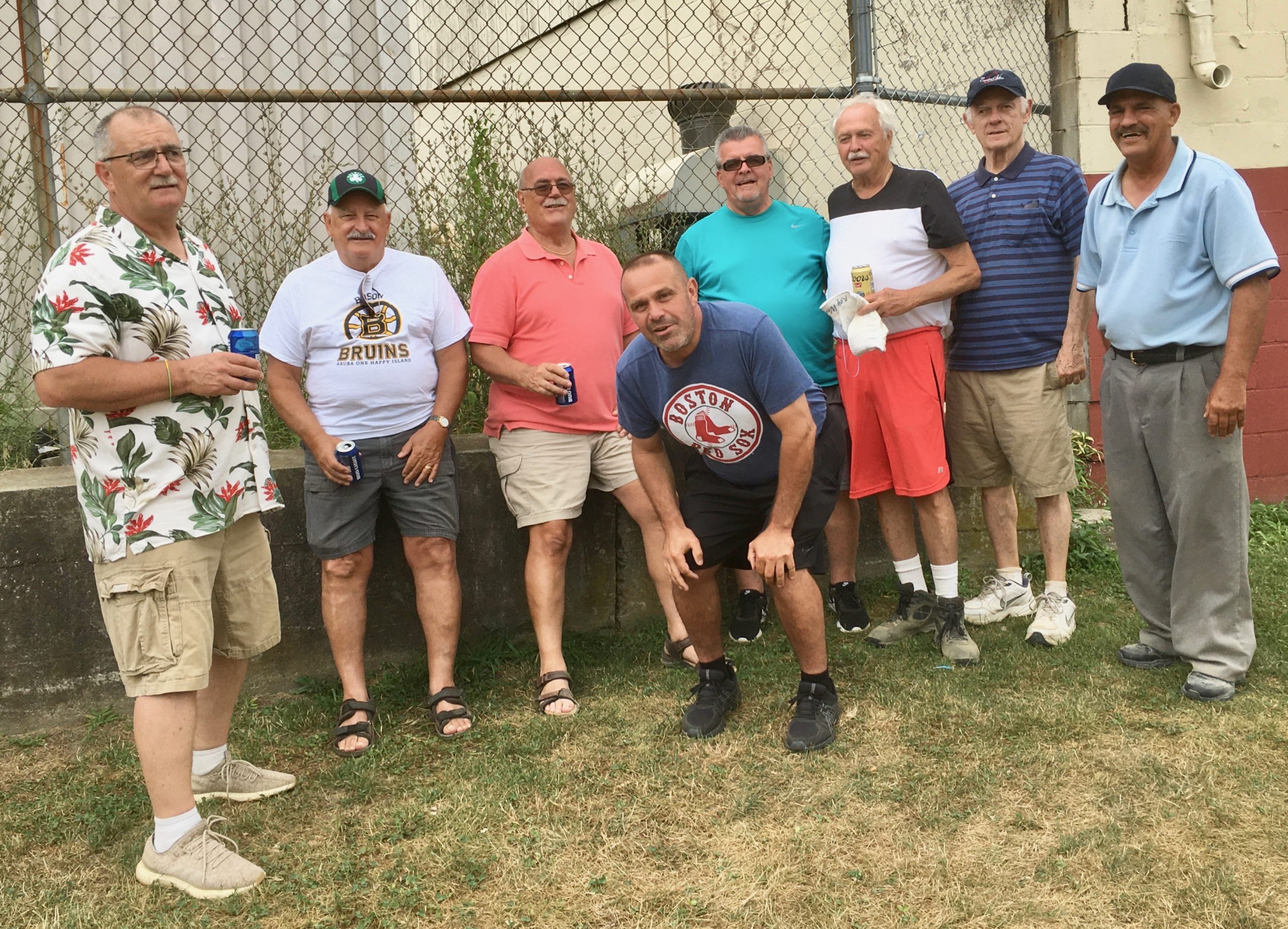 SCSL 2019 HALL OF FAME INDUCTEES. AN HONOR WELL DESERVED.
TOM MARCOUX , DAVE OLIVEIRA, ,JOE RICARDO, RYAN"MOOSE" FRAZIER,
KERRI "RODRIGUES" BARTIE, DARRELL FINCH,, JERRY POTVIN.
MARCOUX AND POTVIN WERE REPRESENTING
JOHN CORBISHLEY ,WHO WAS INDUCTED
POSTHUMOUSLY.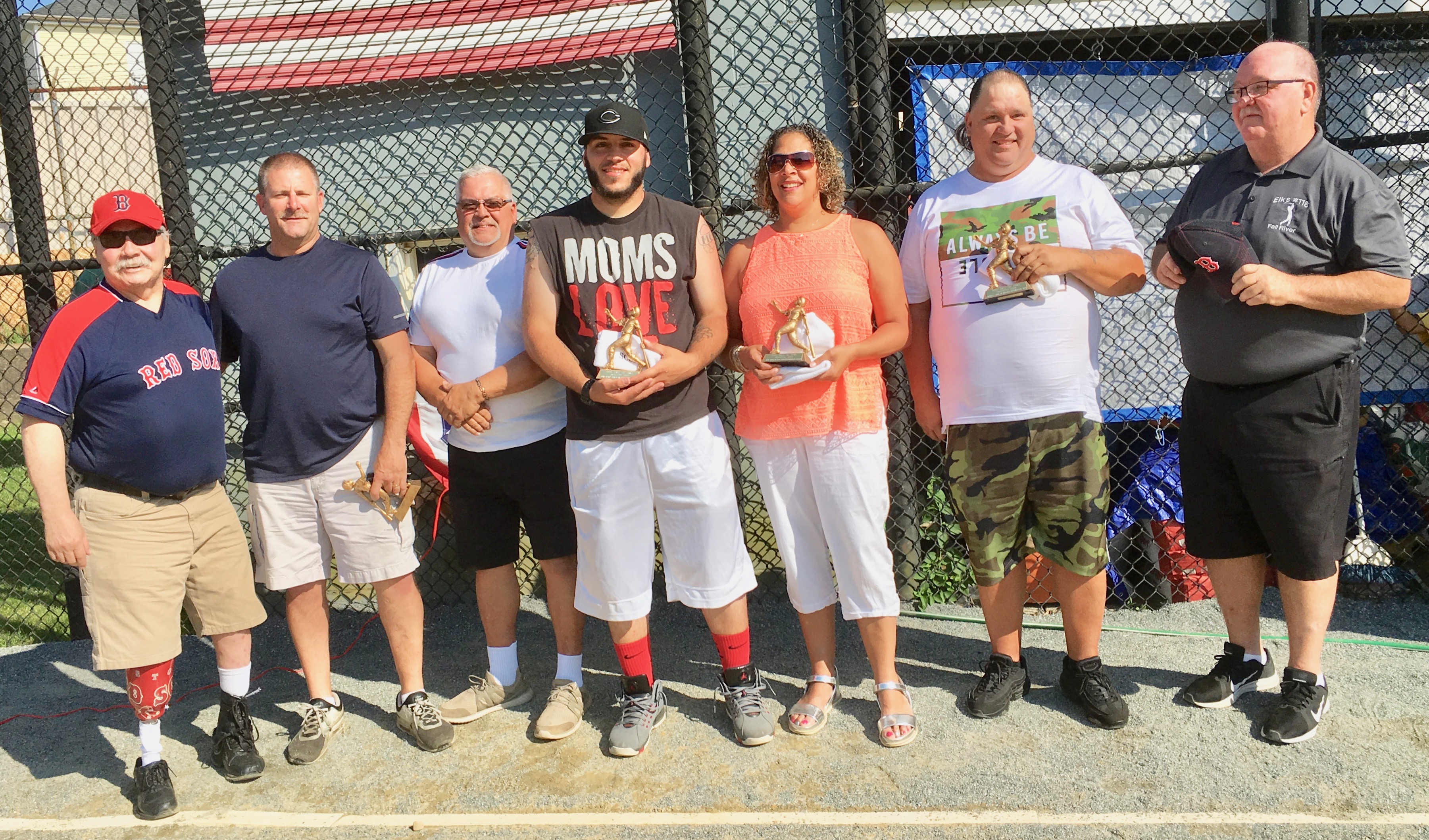 2019 Award Ceremony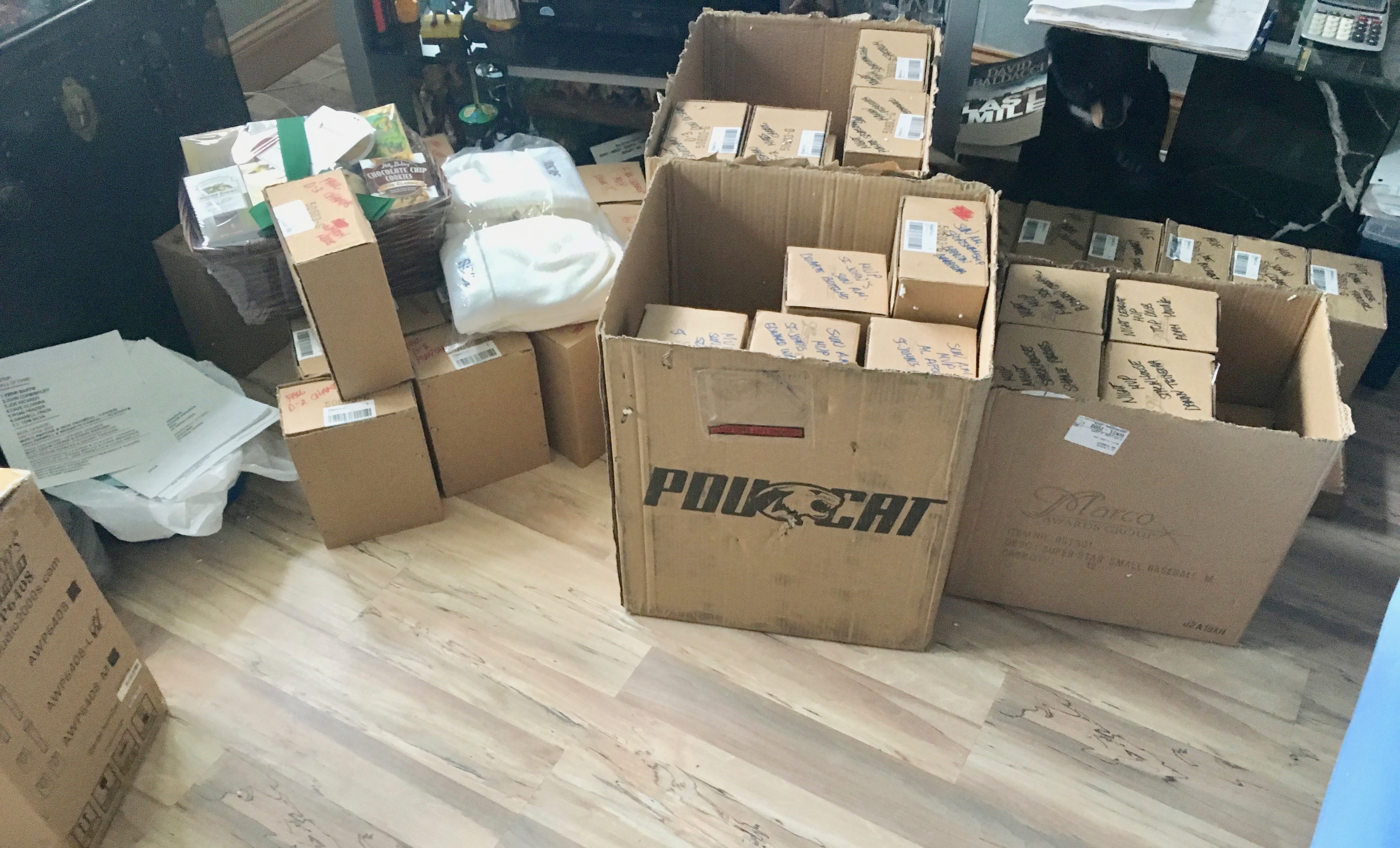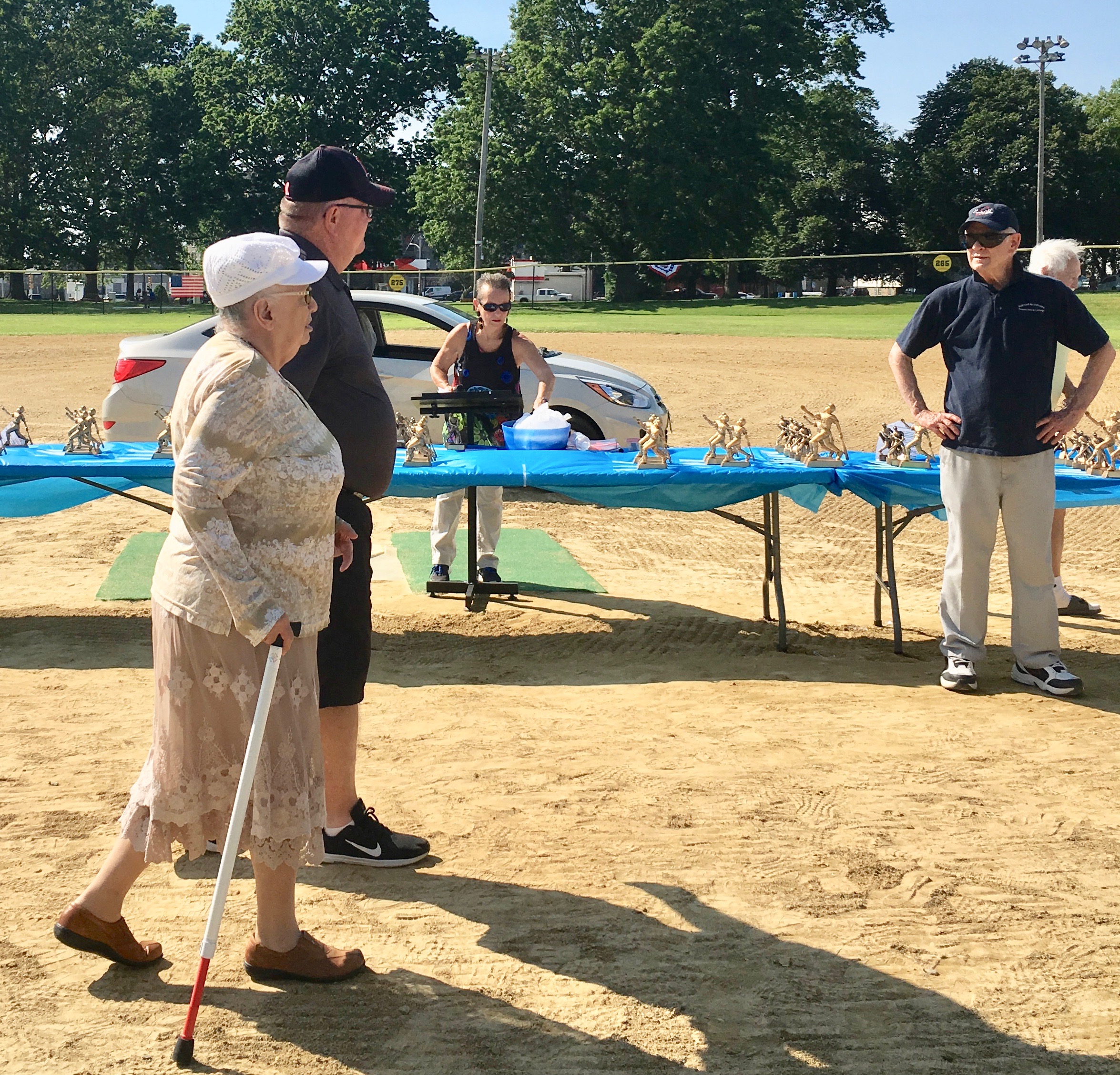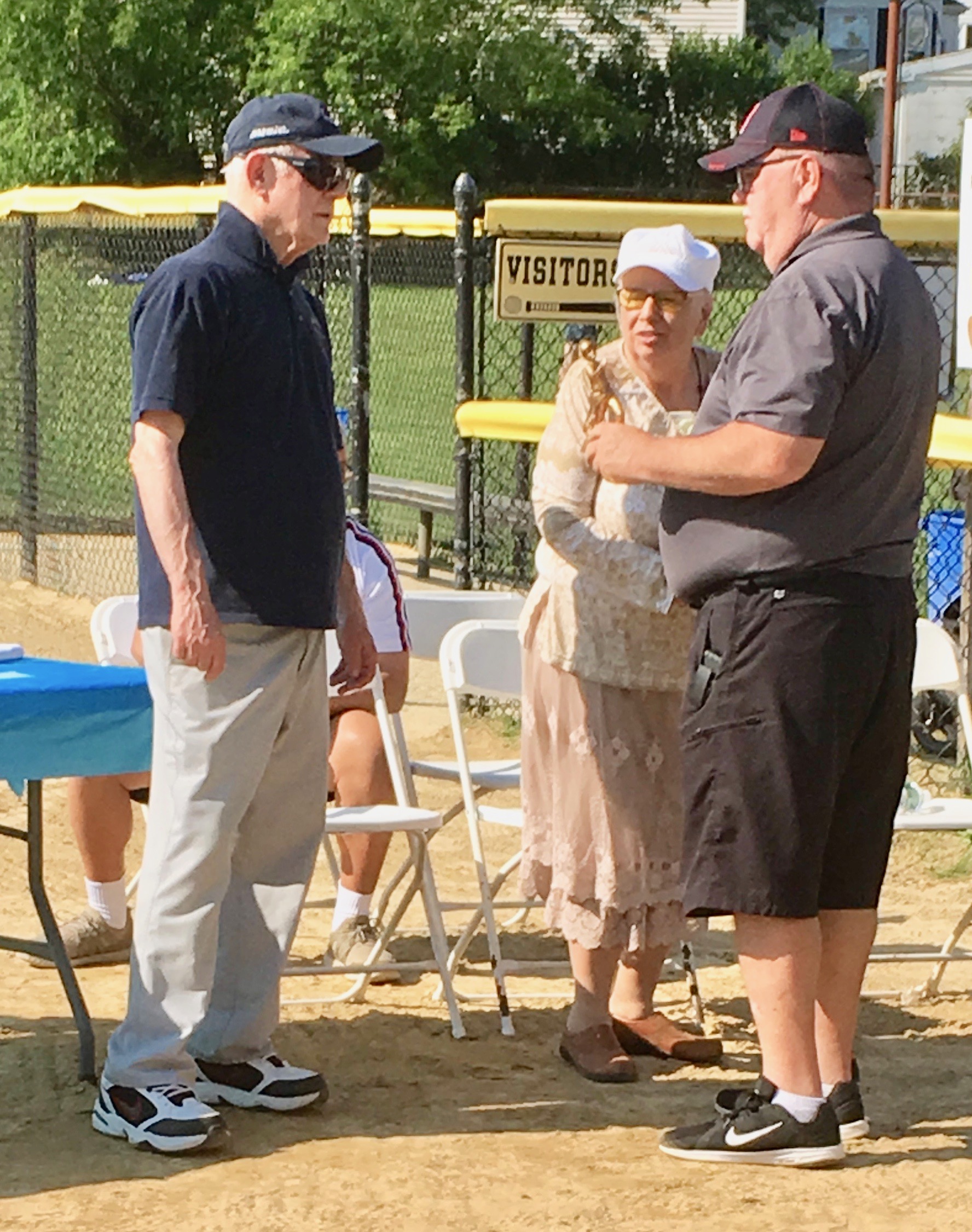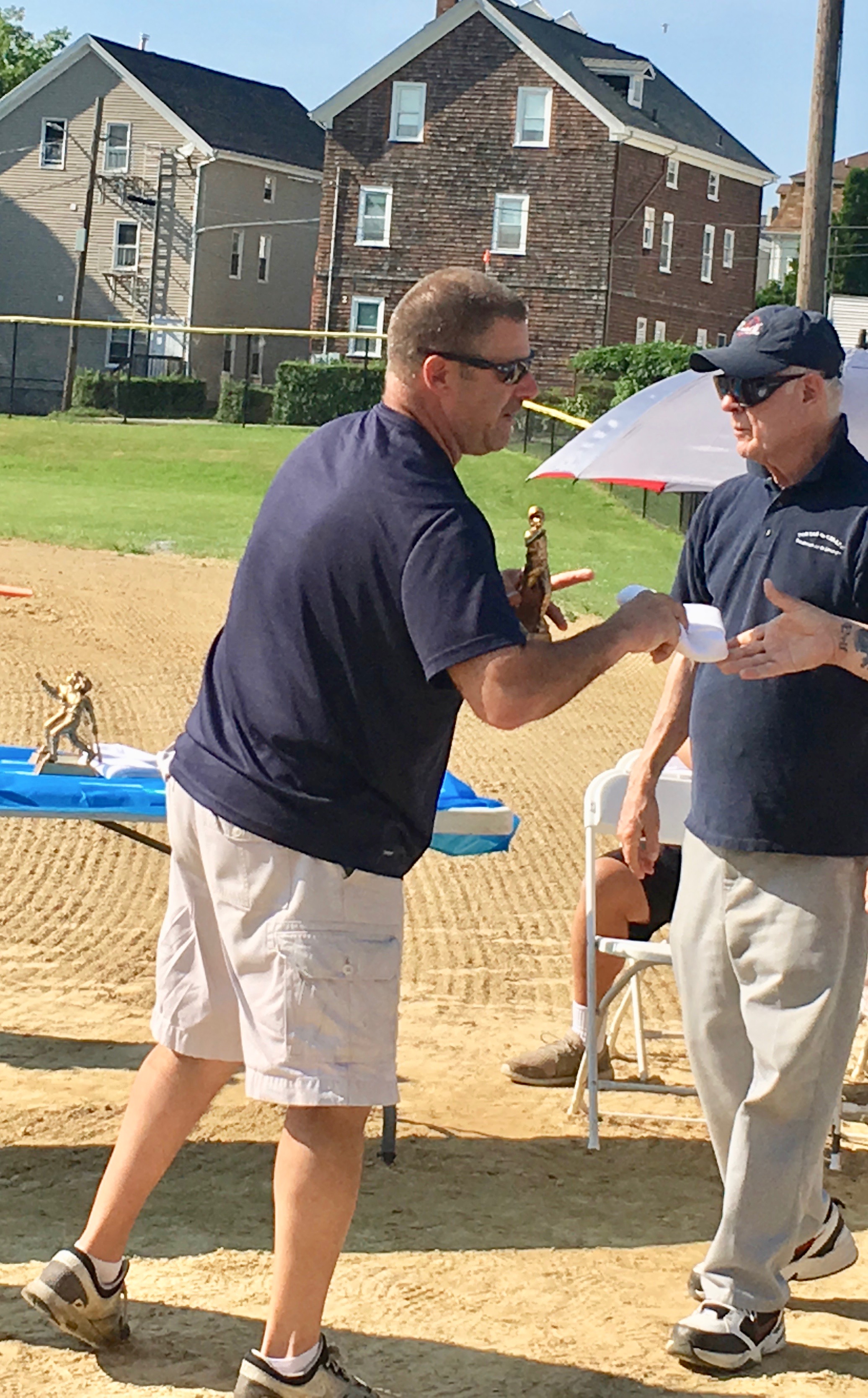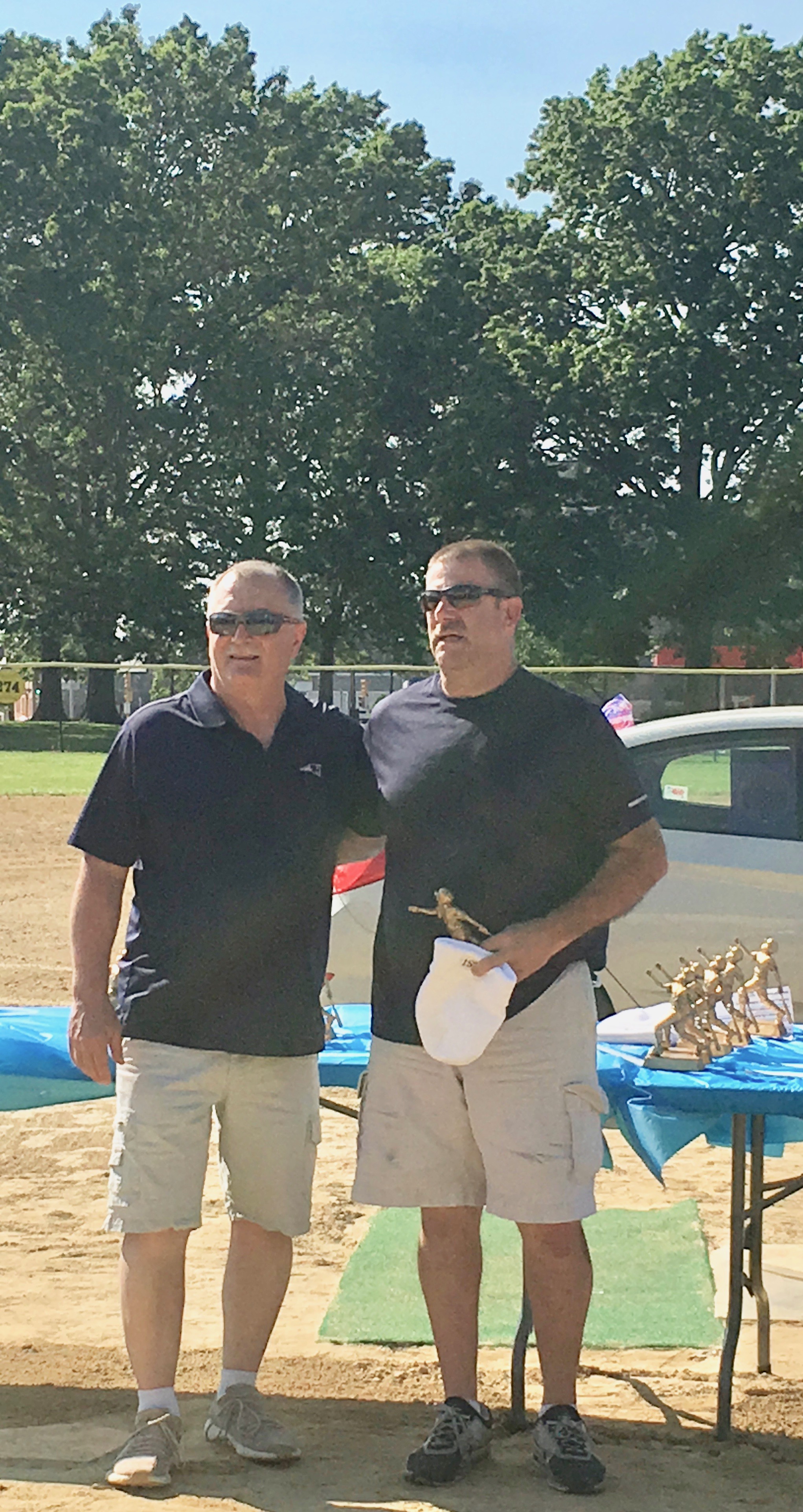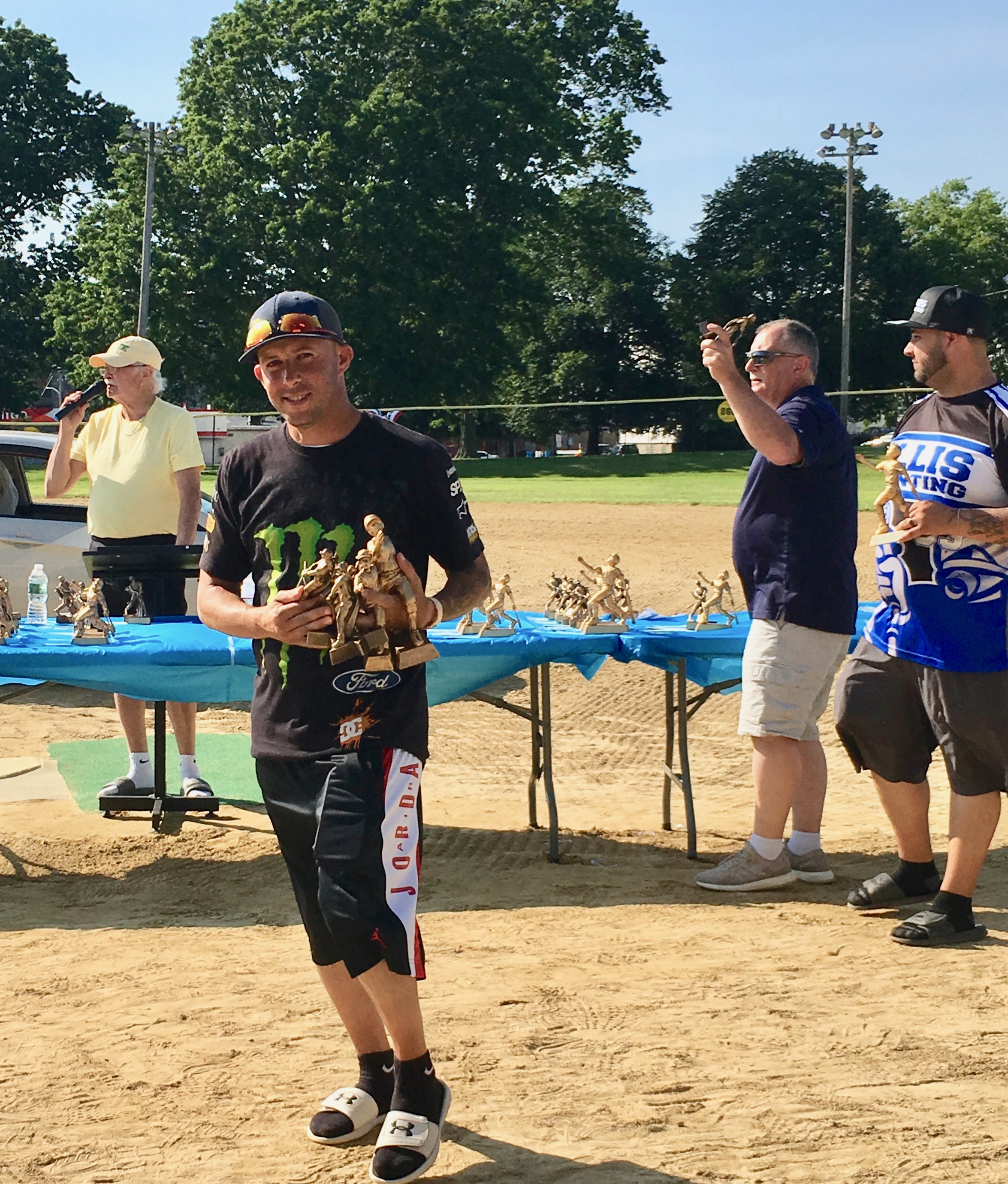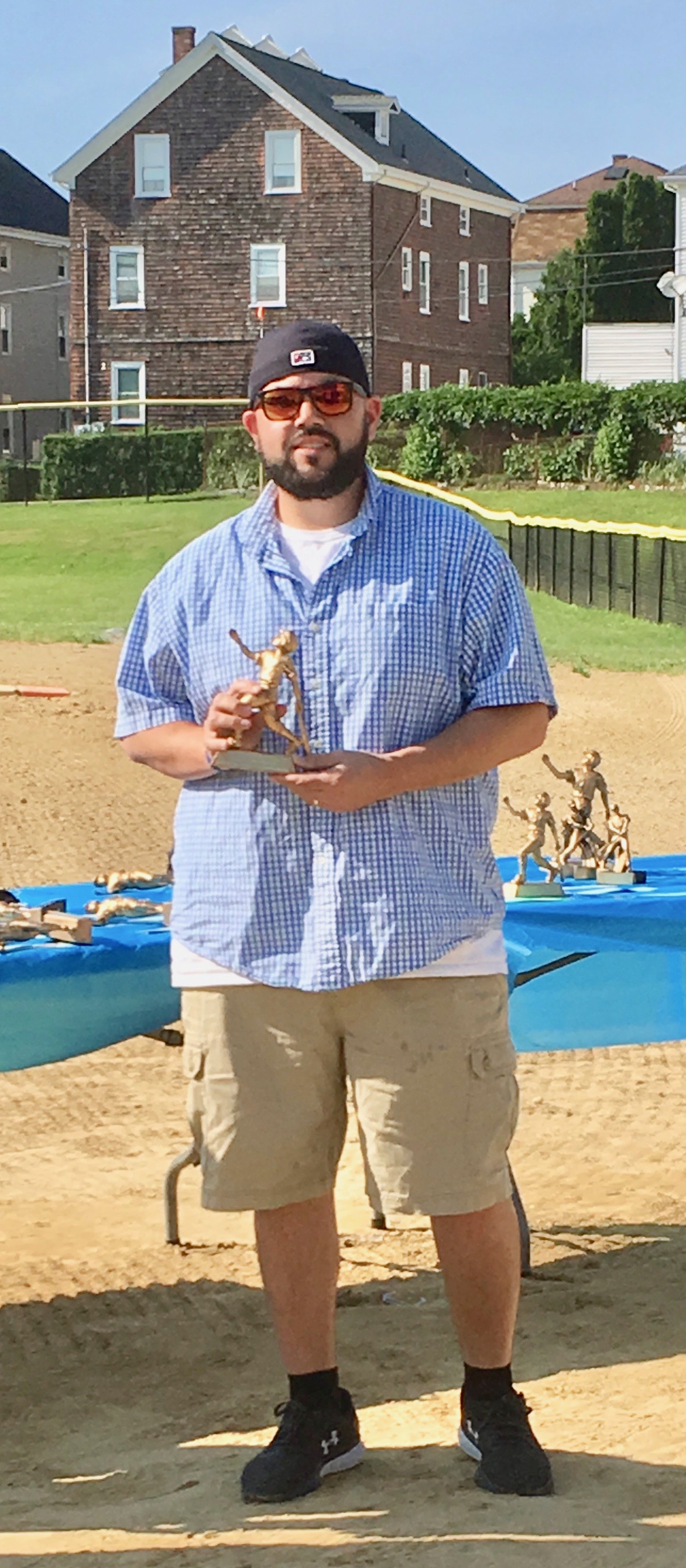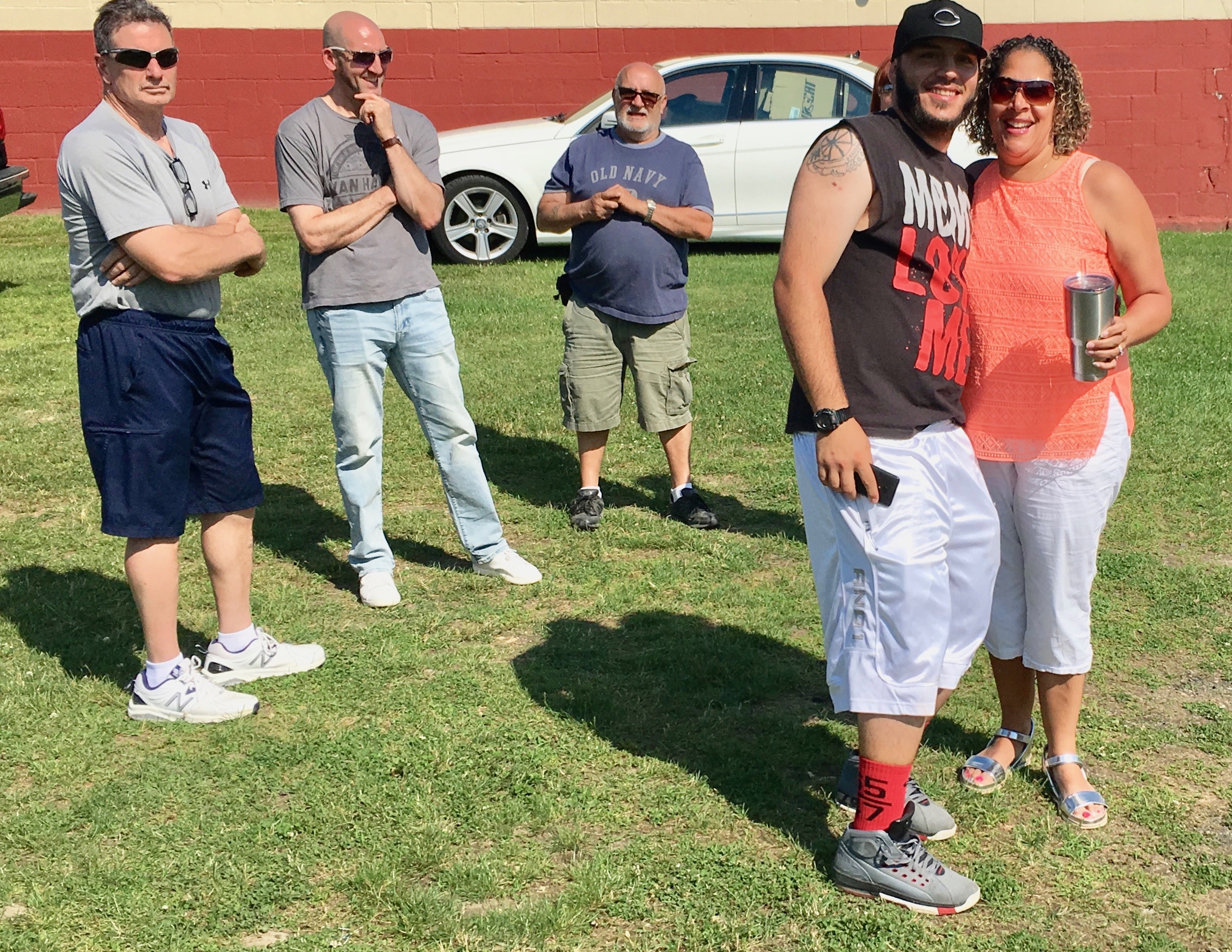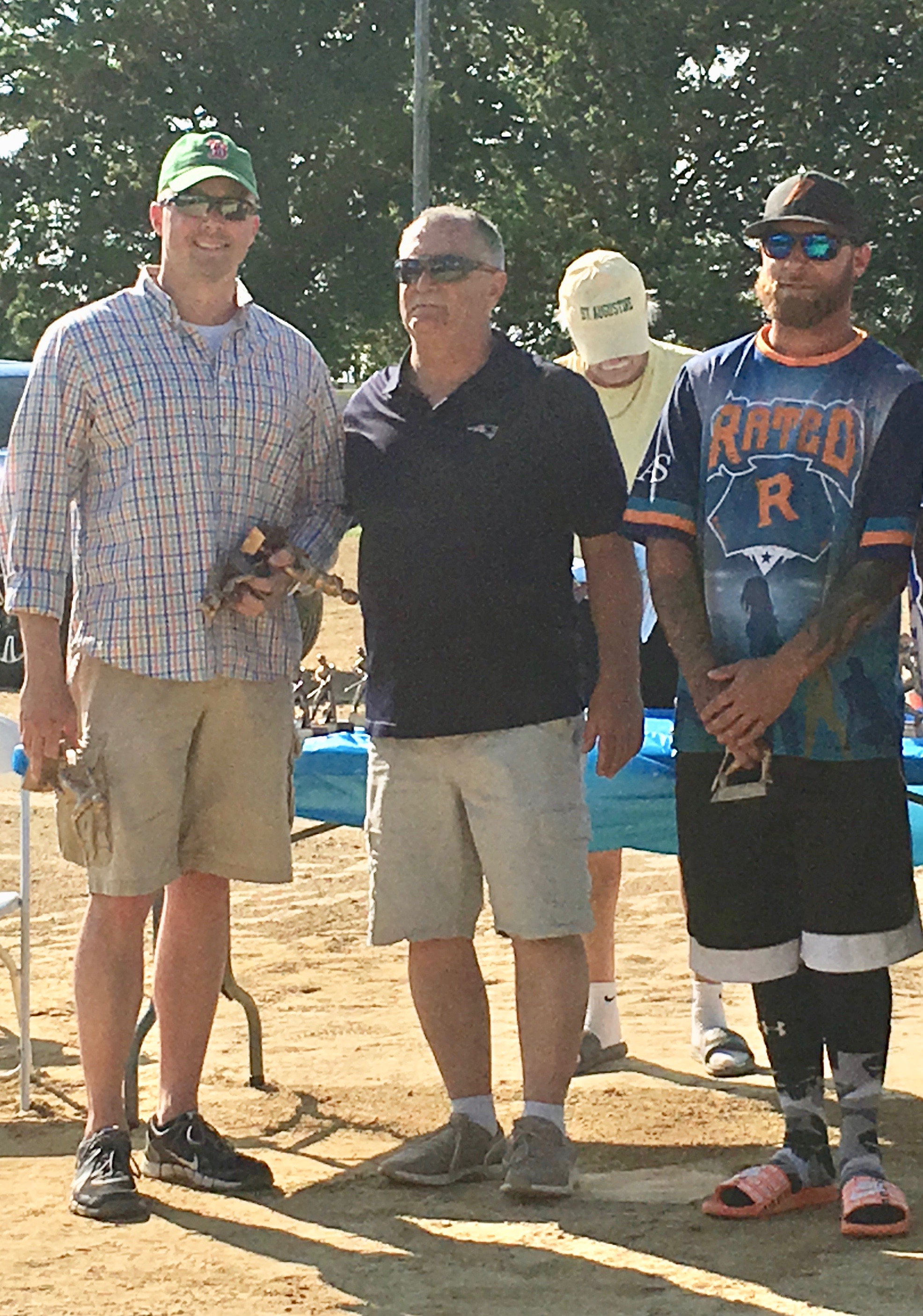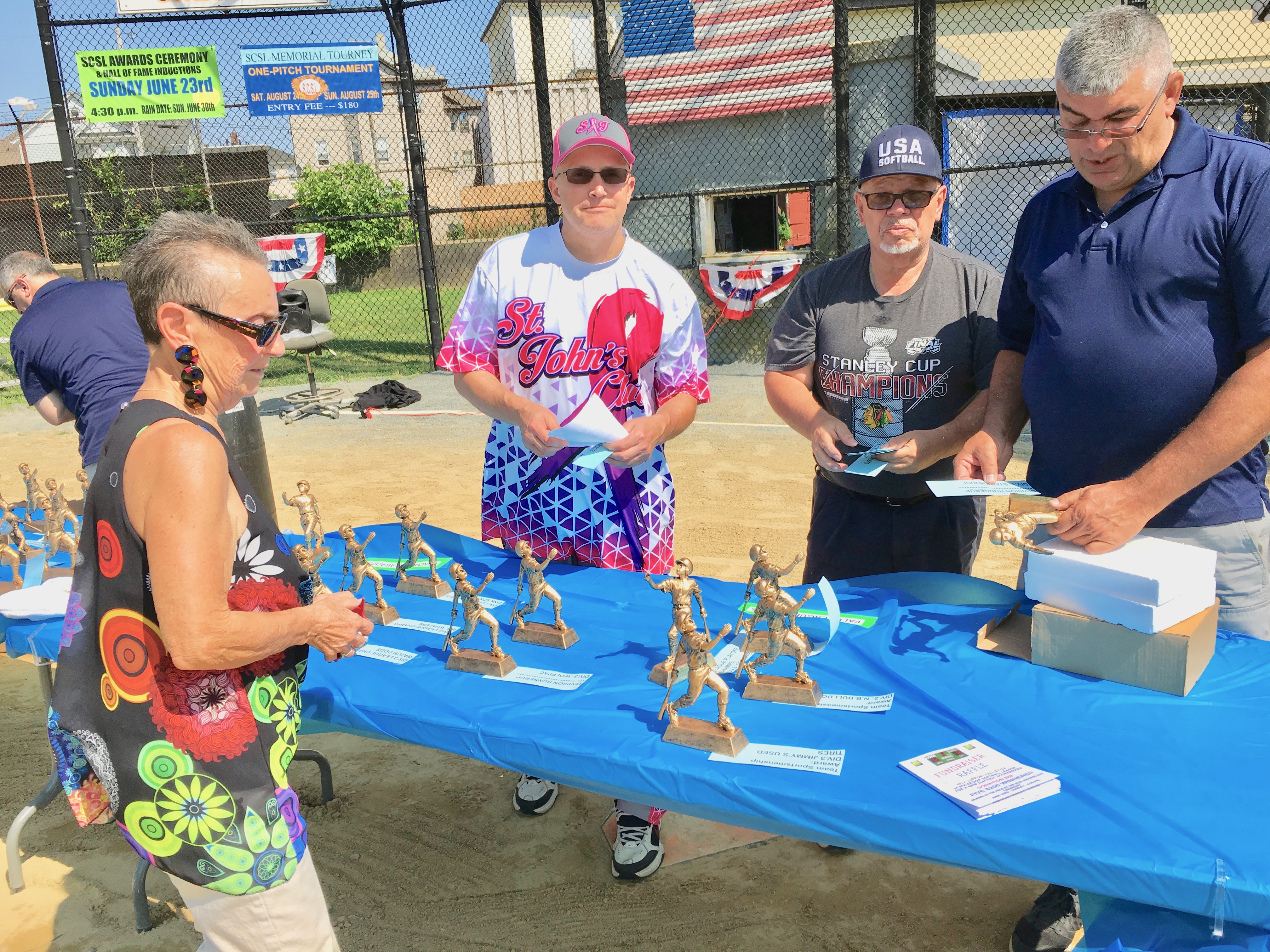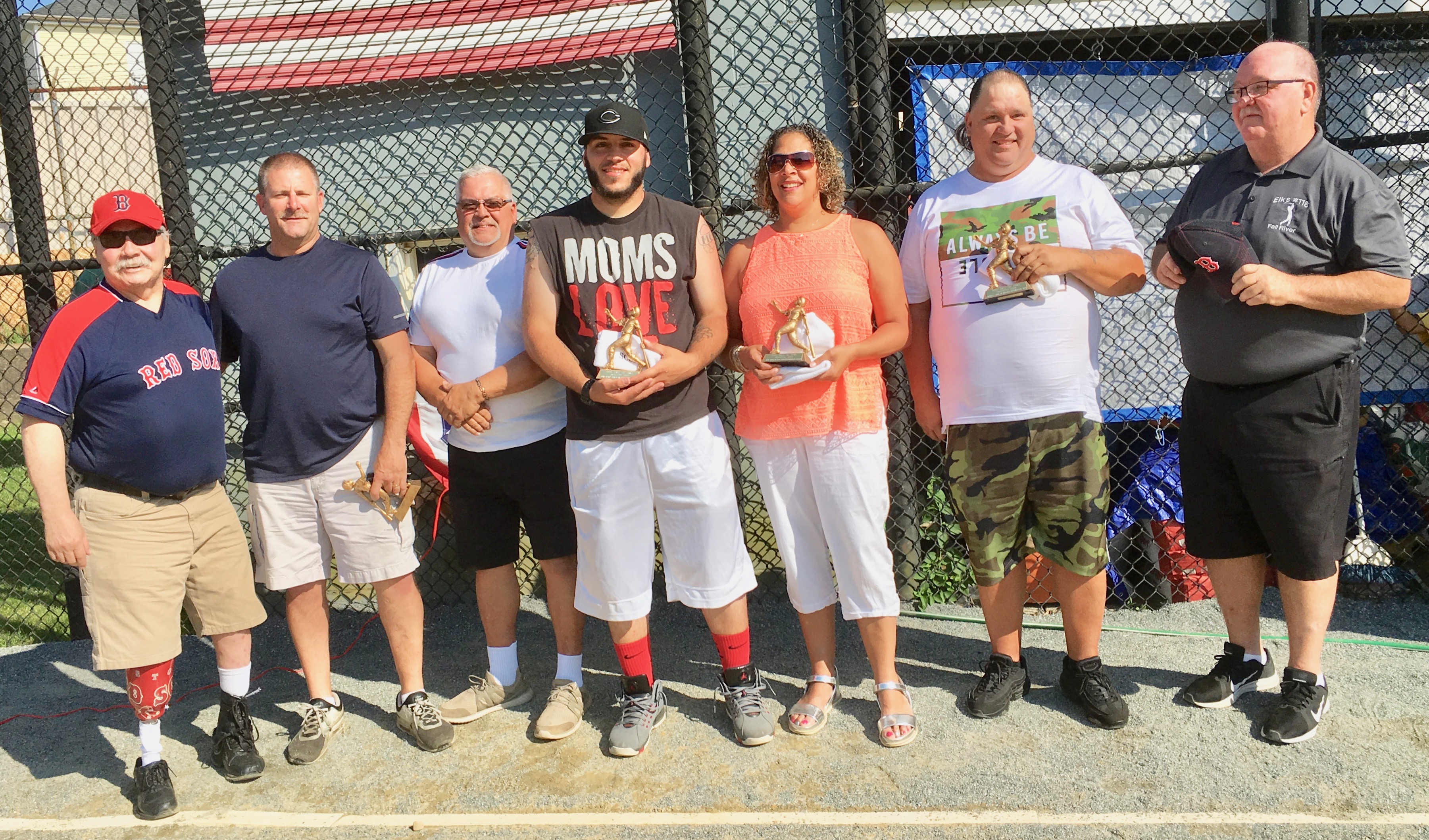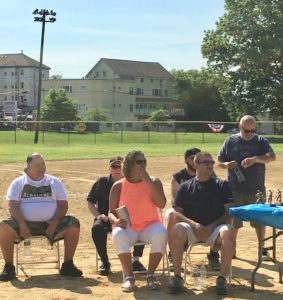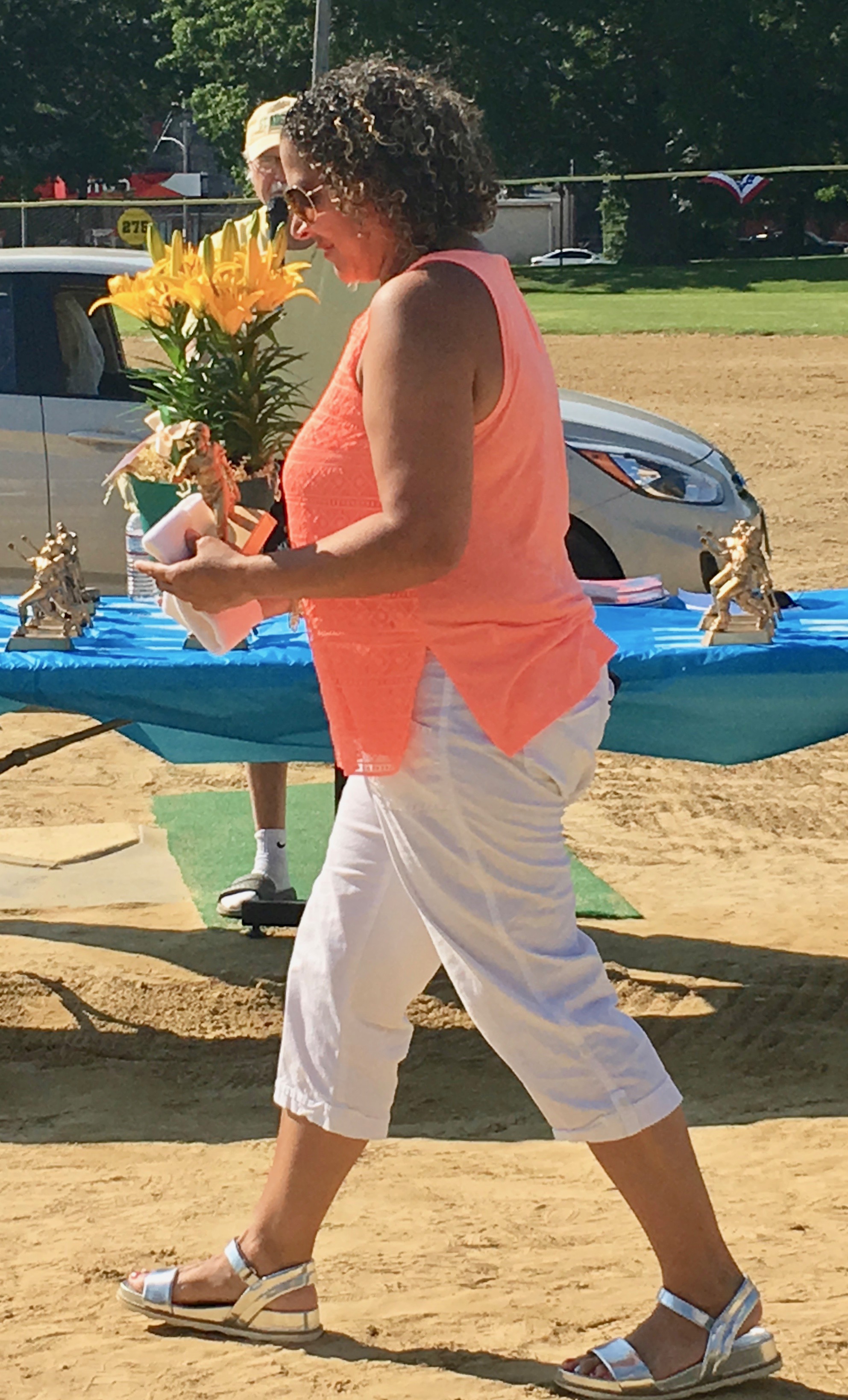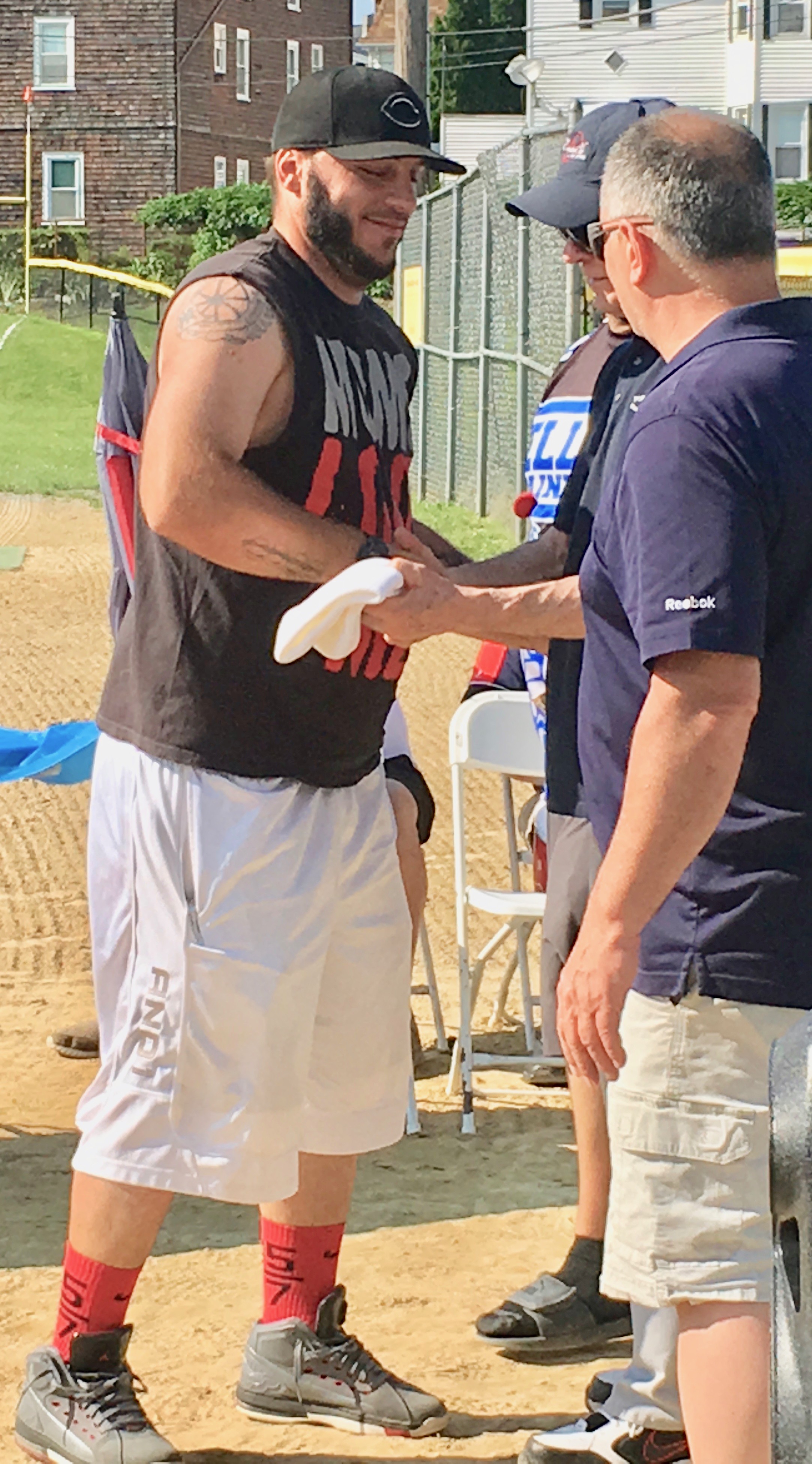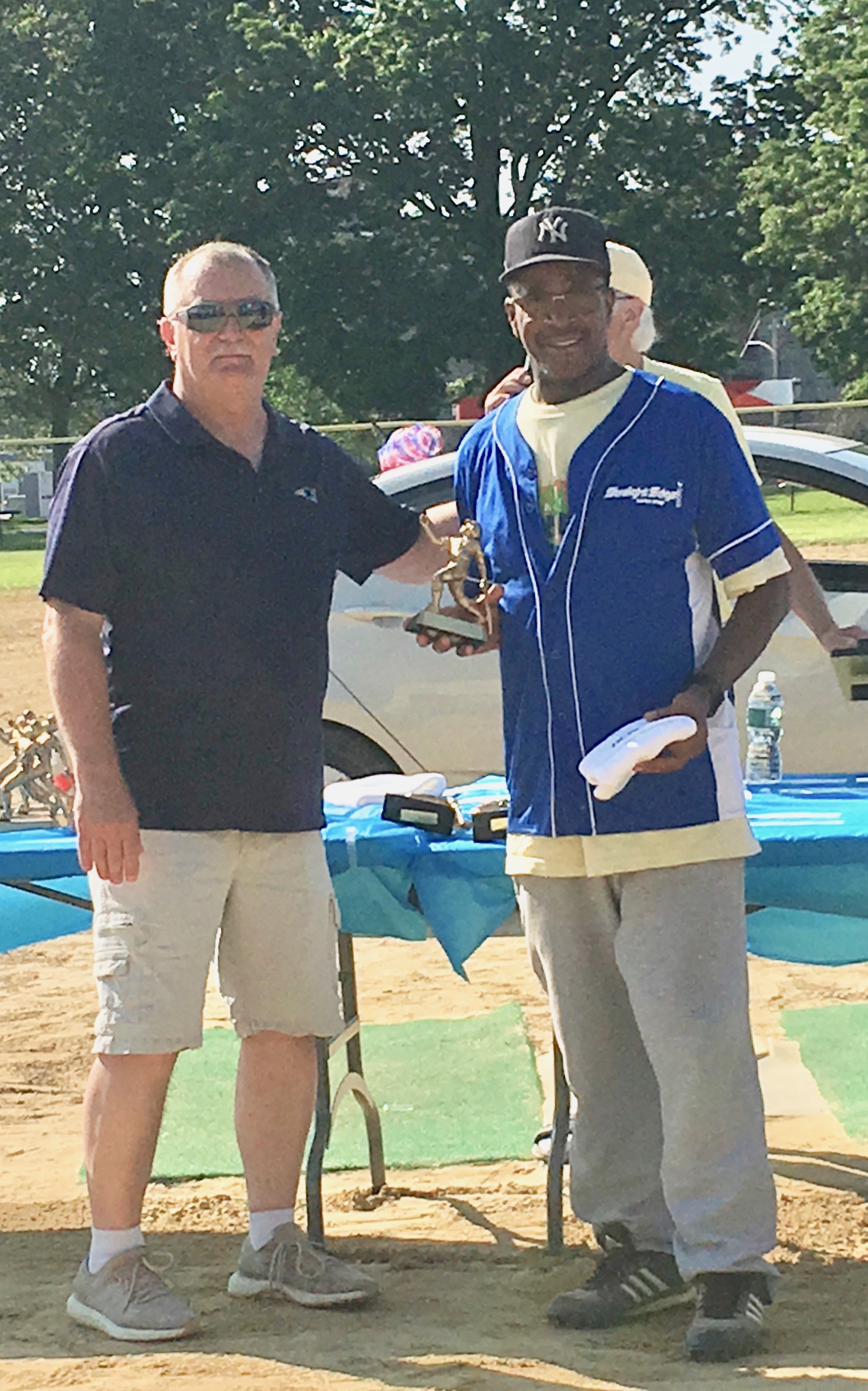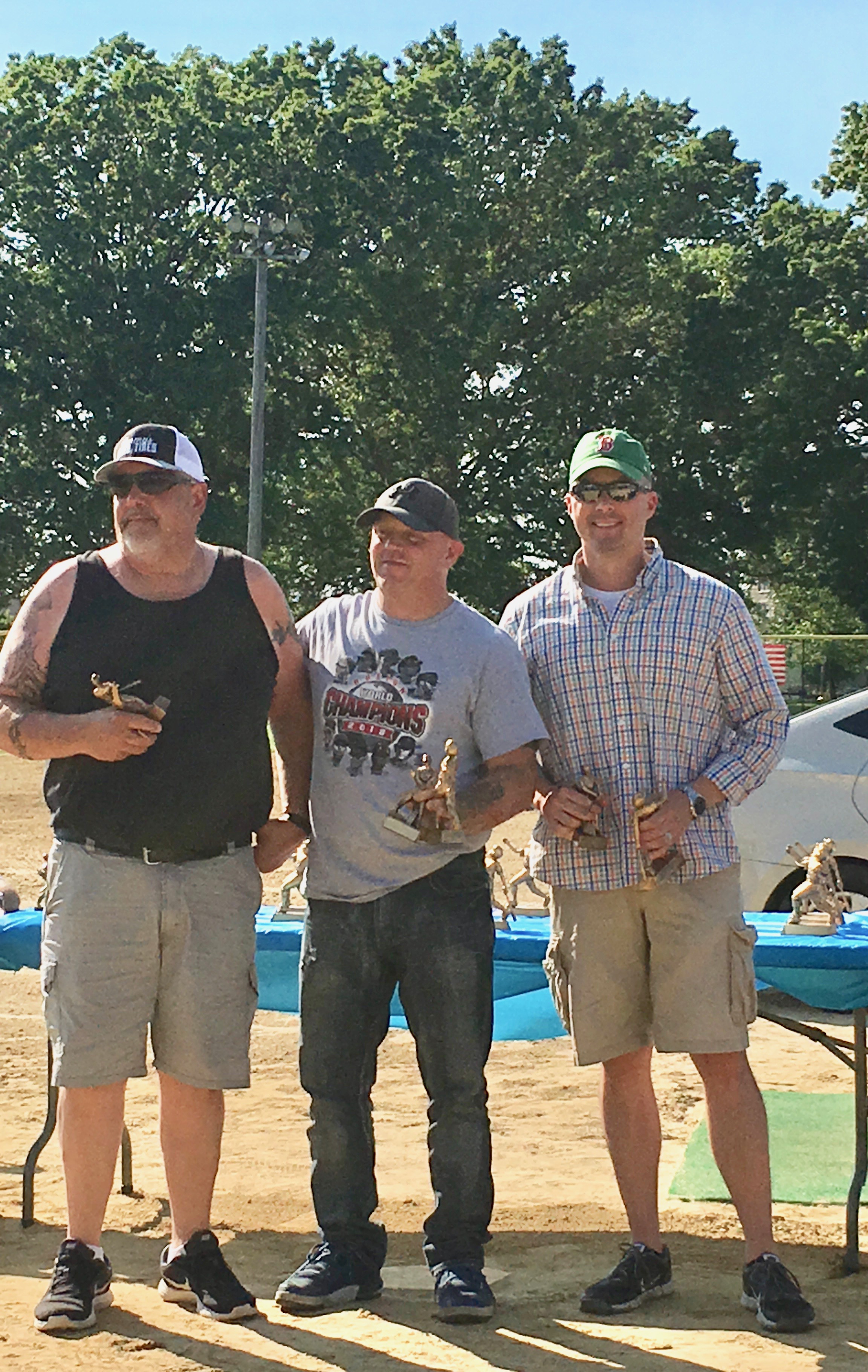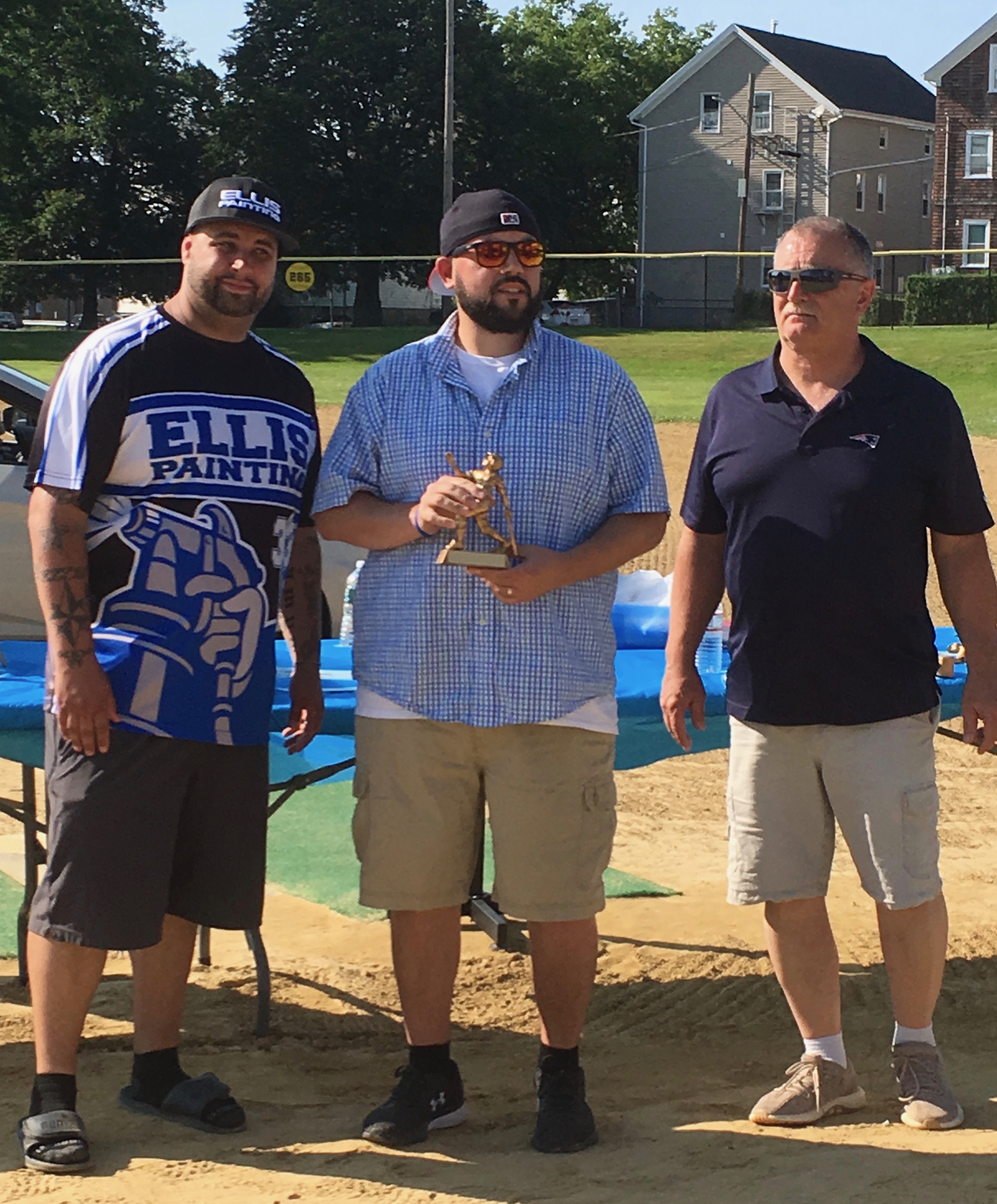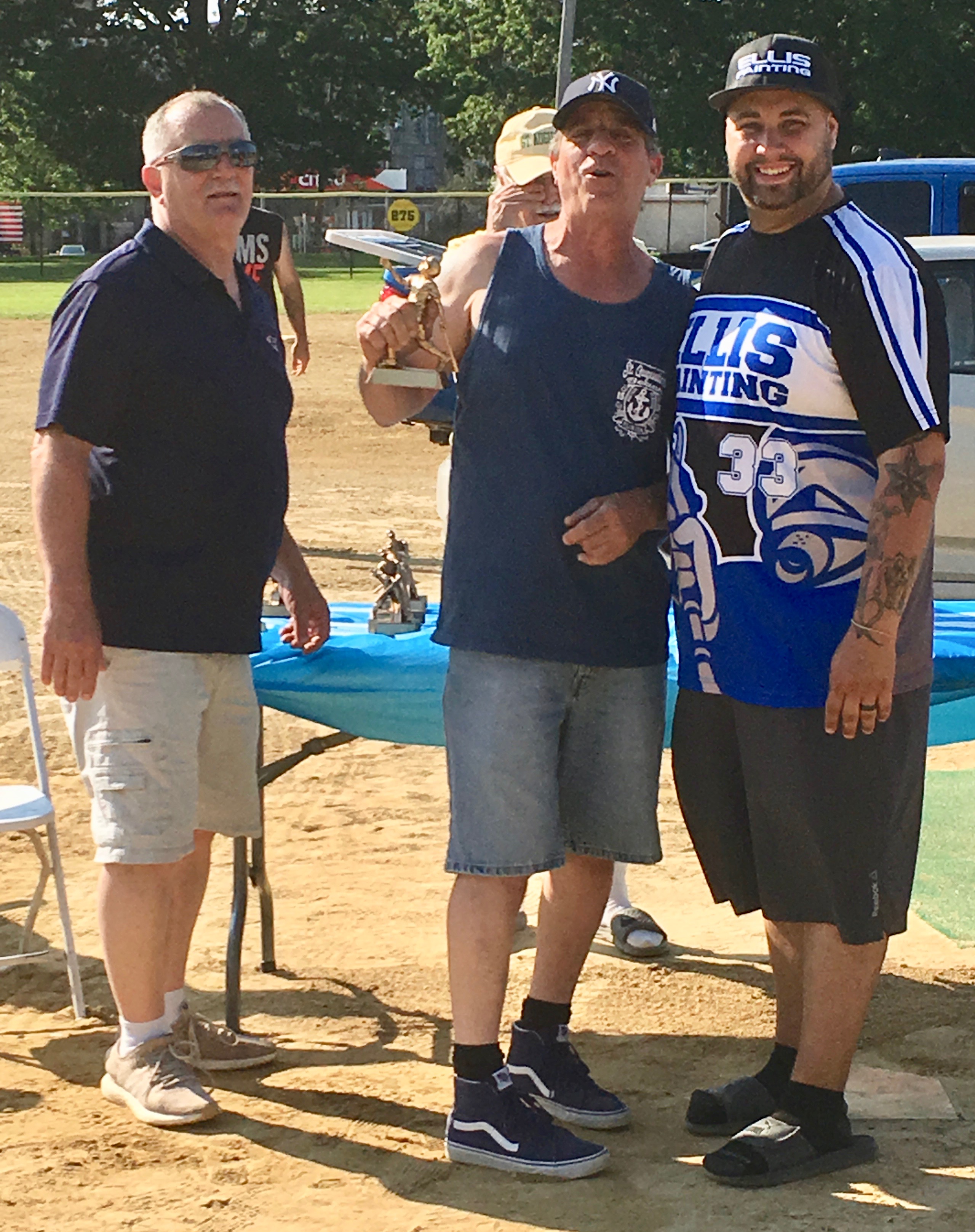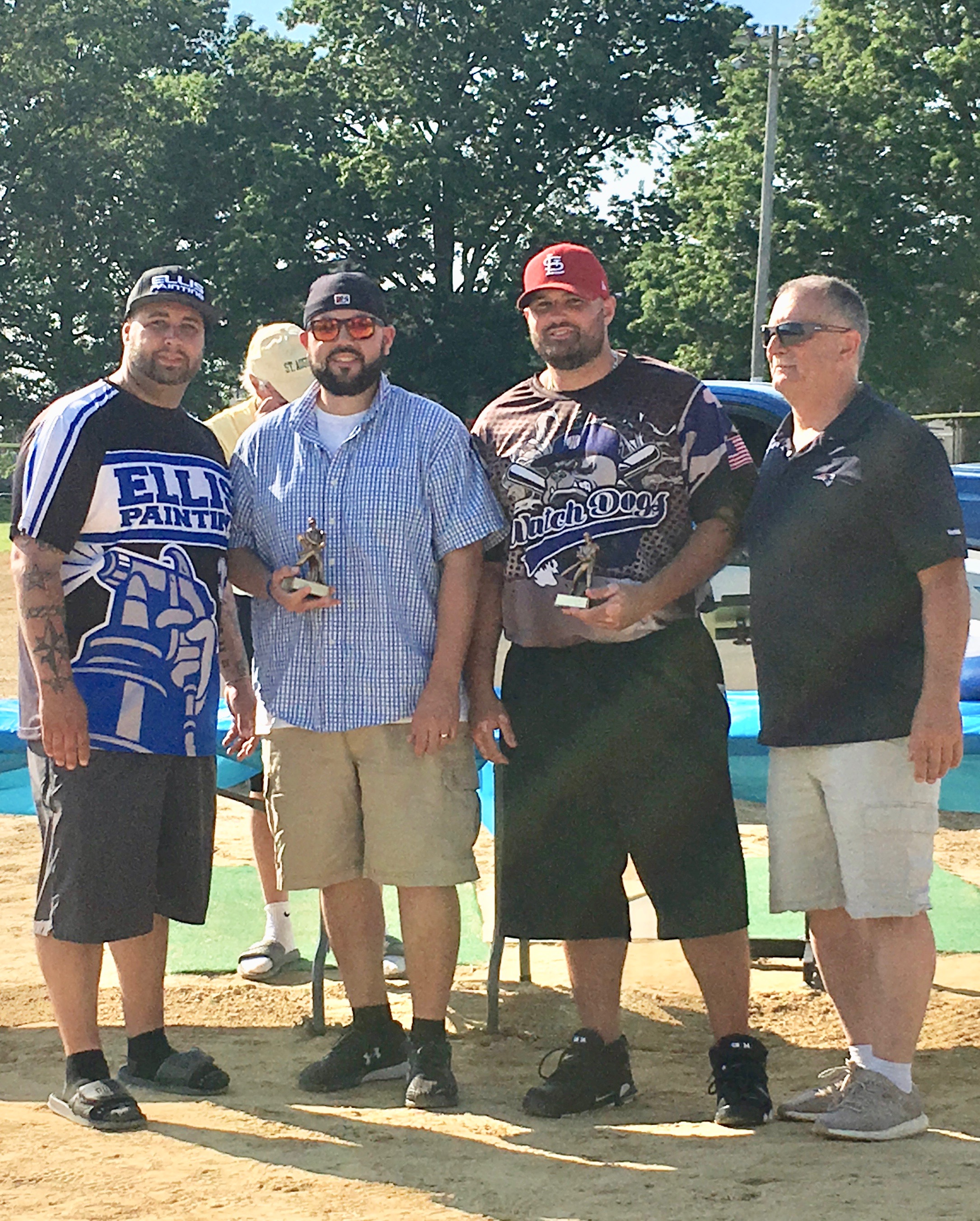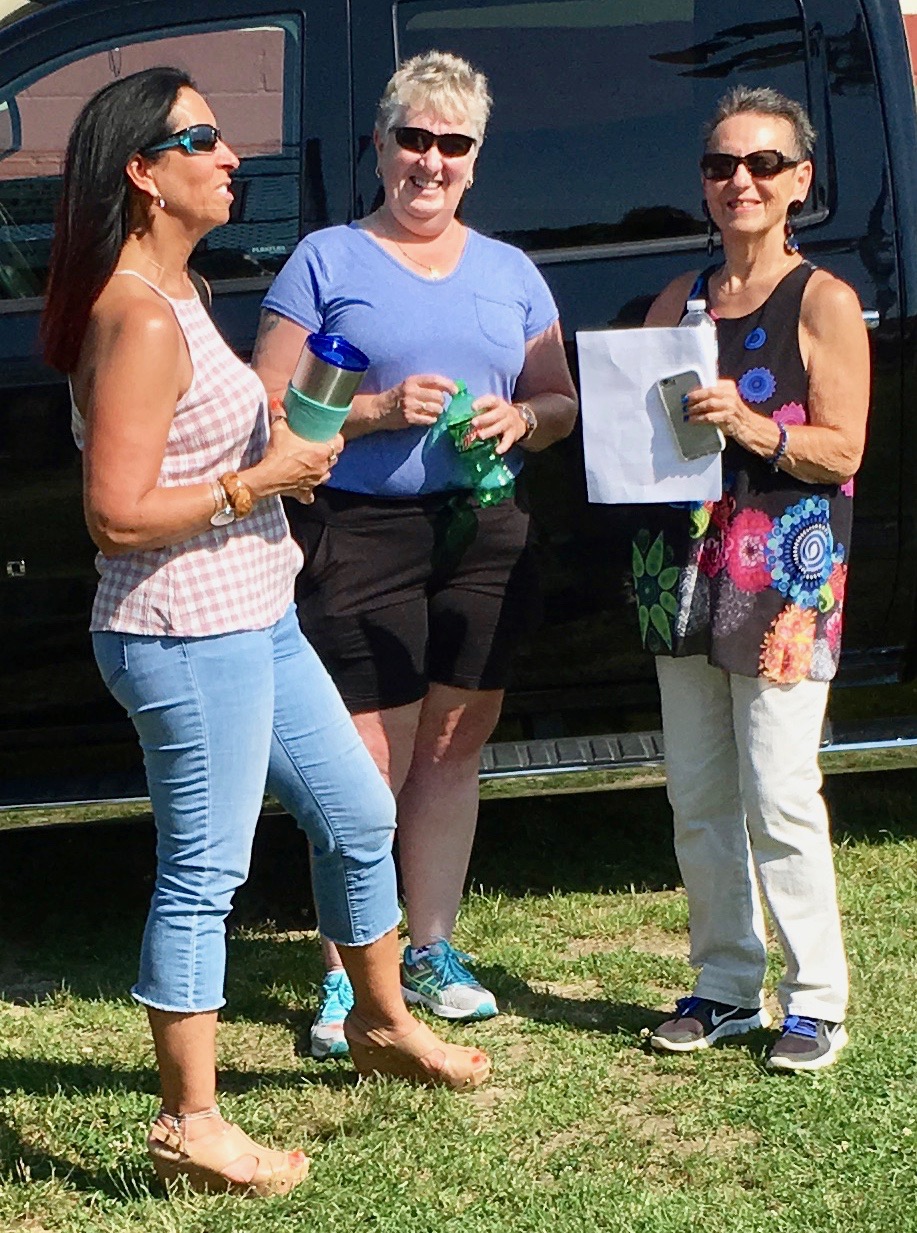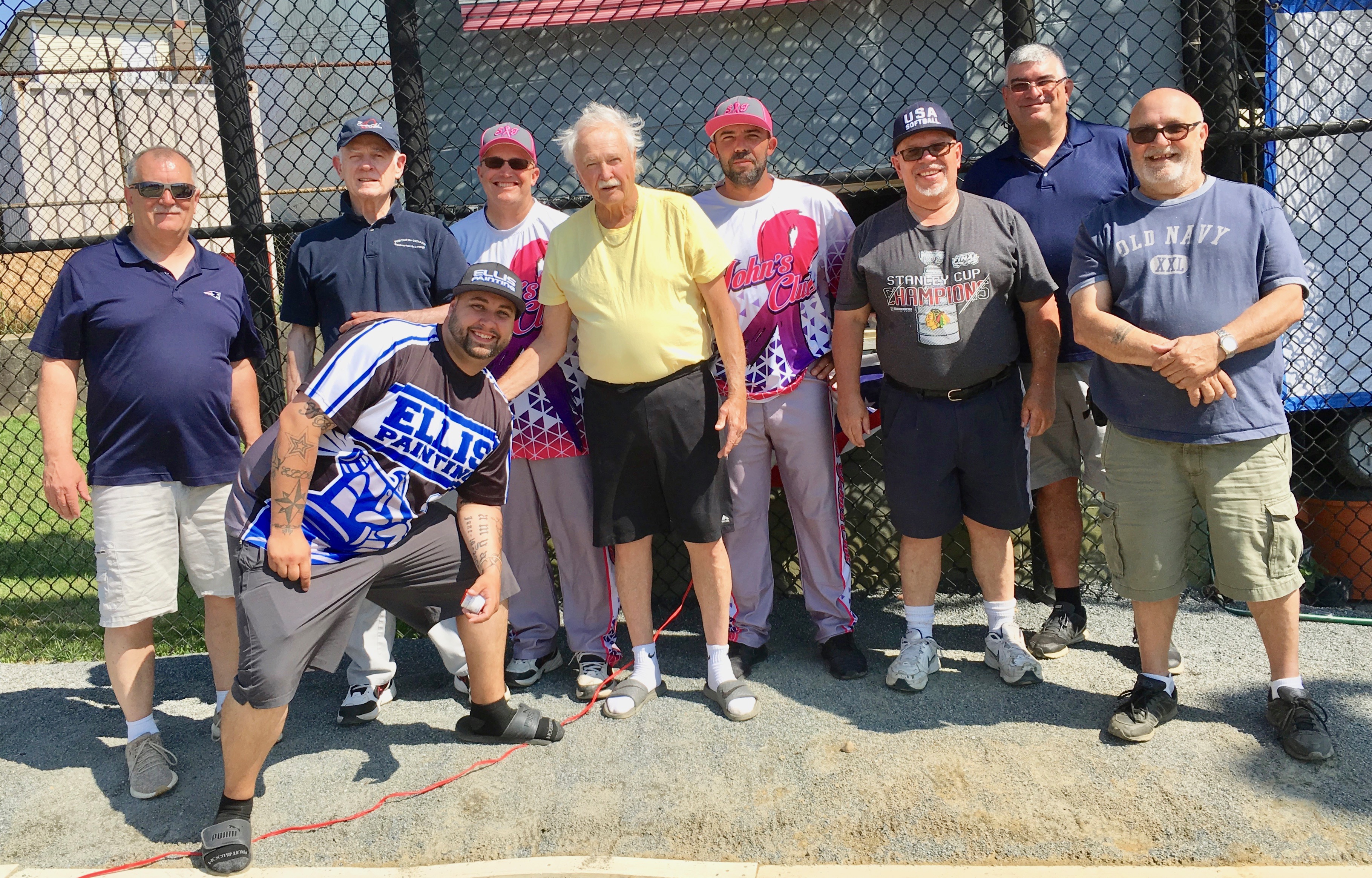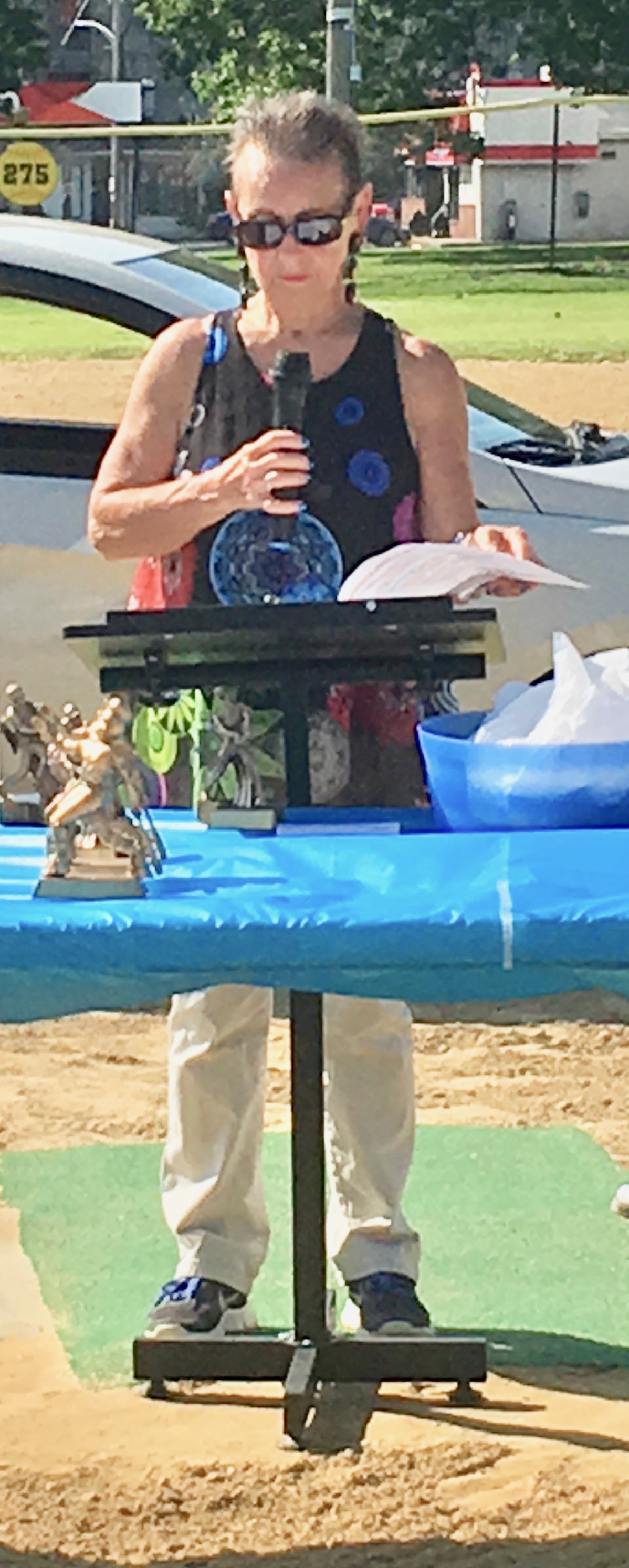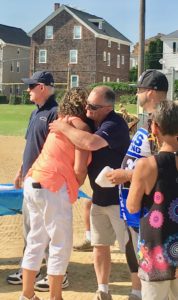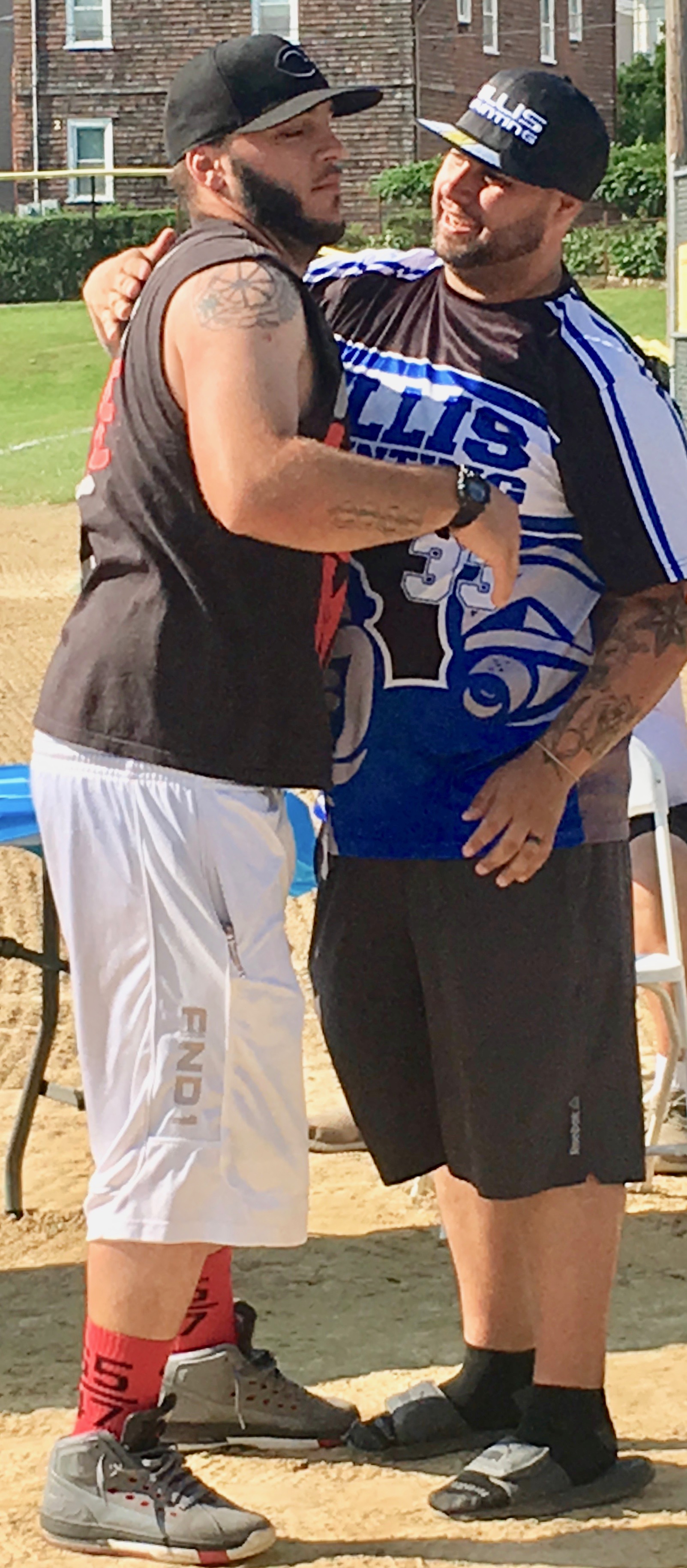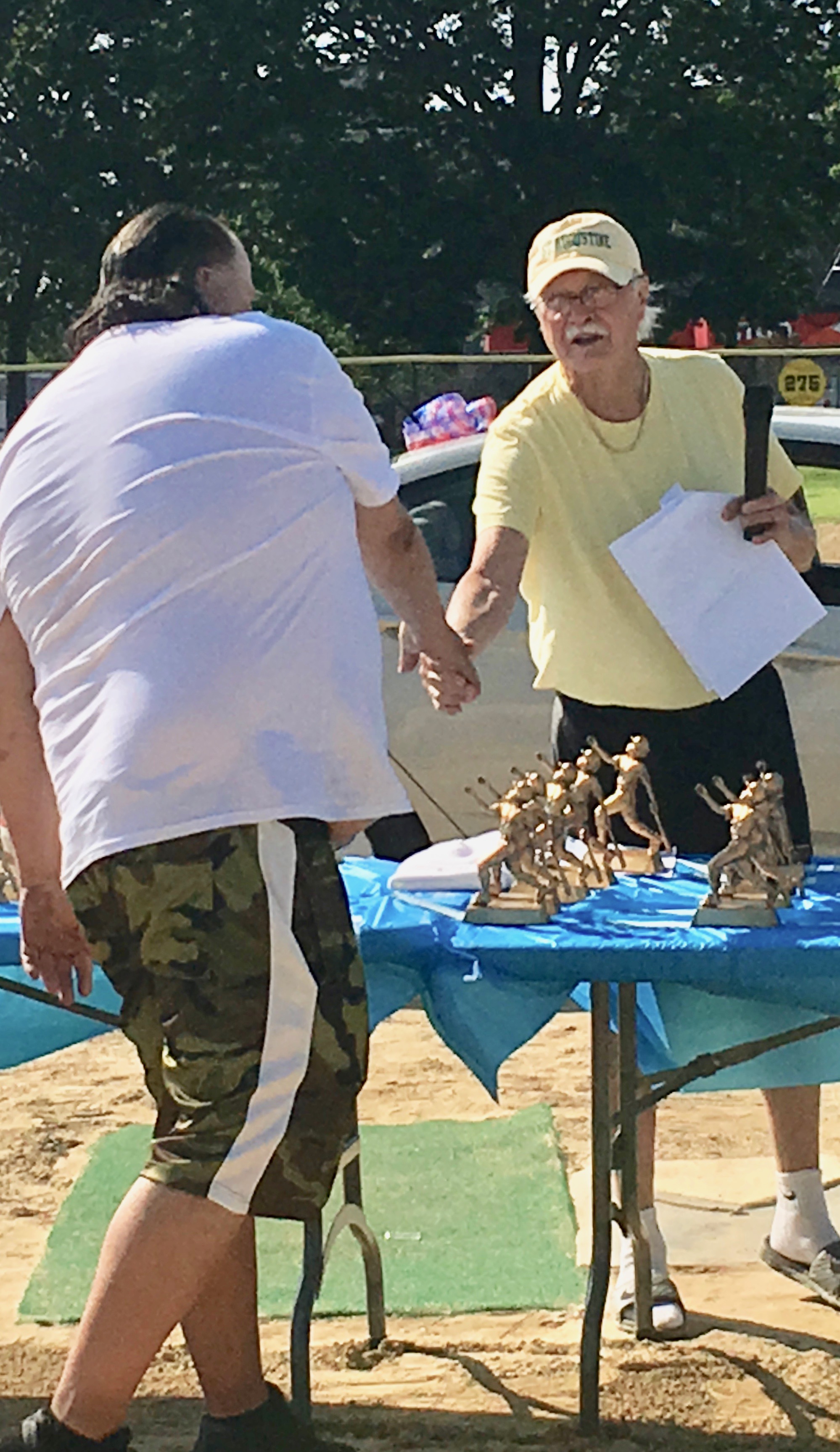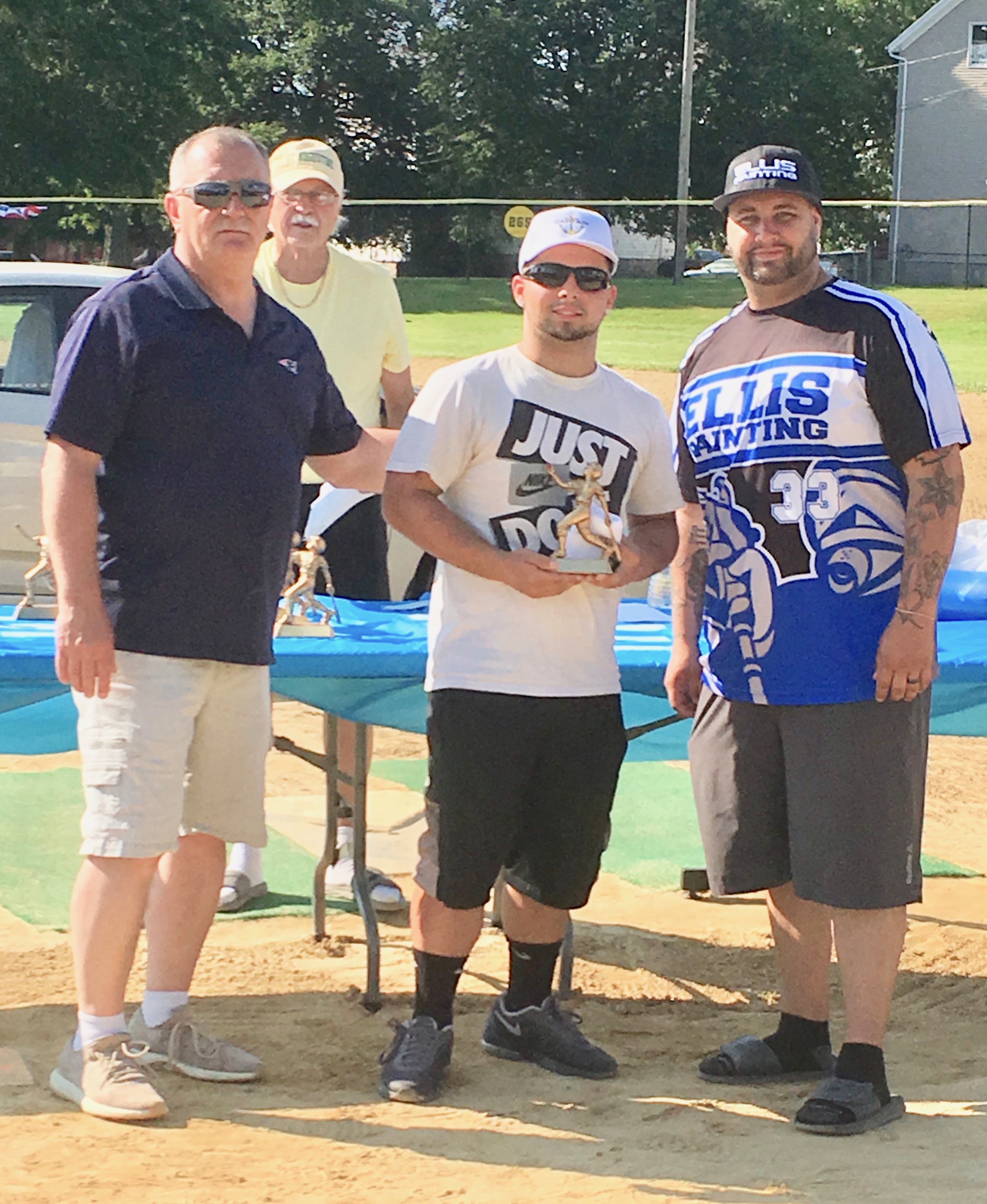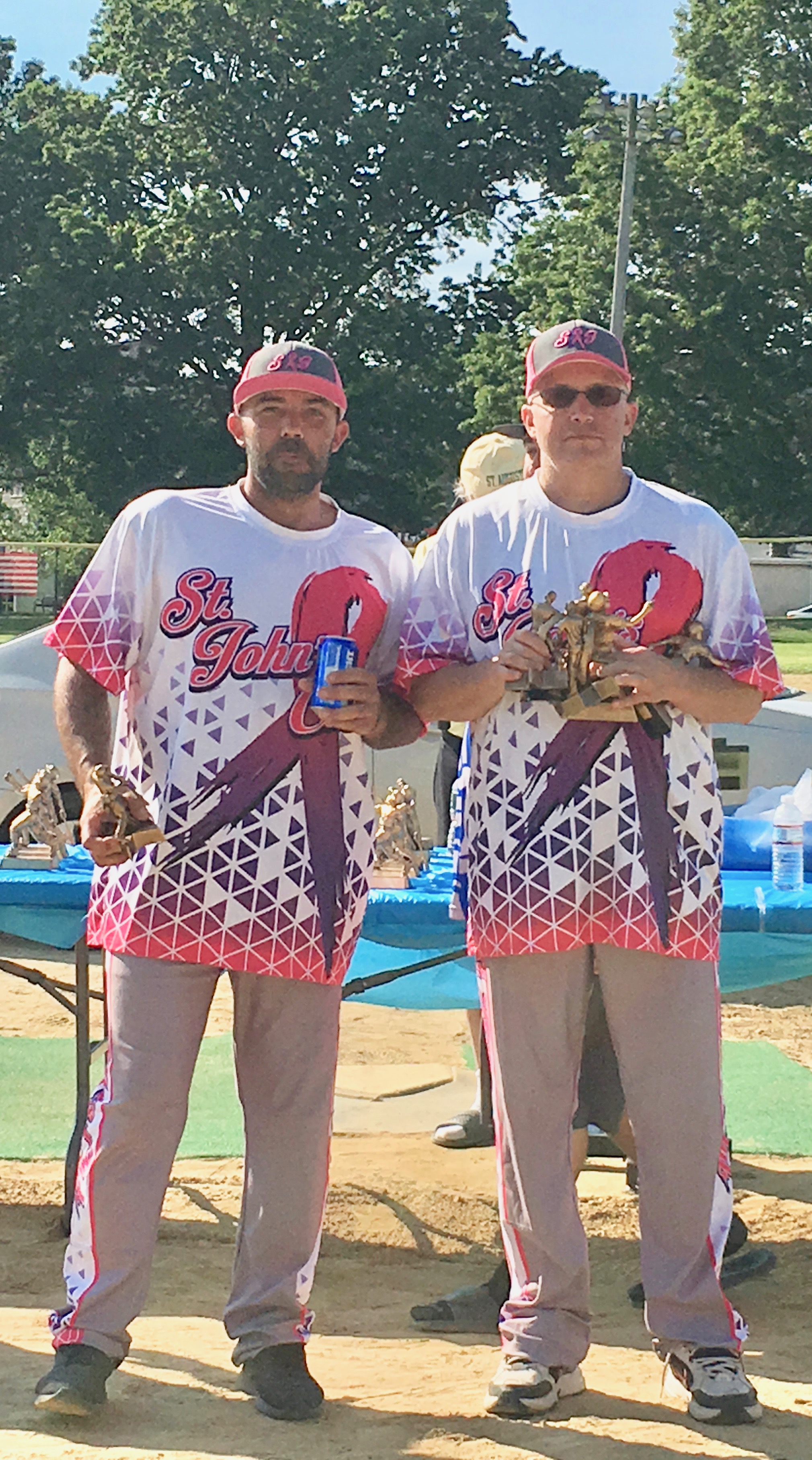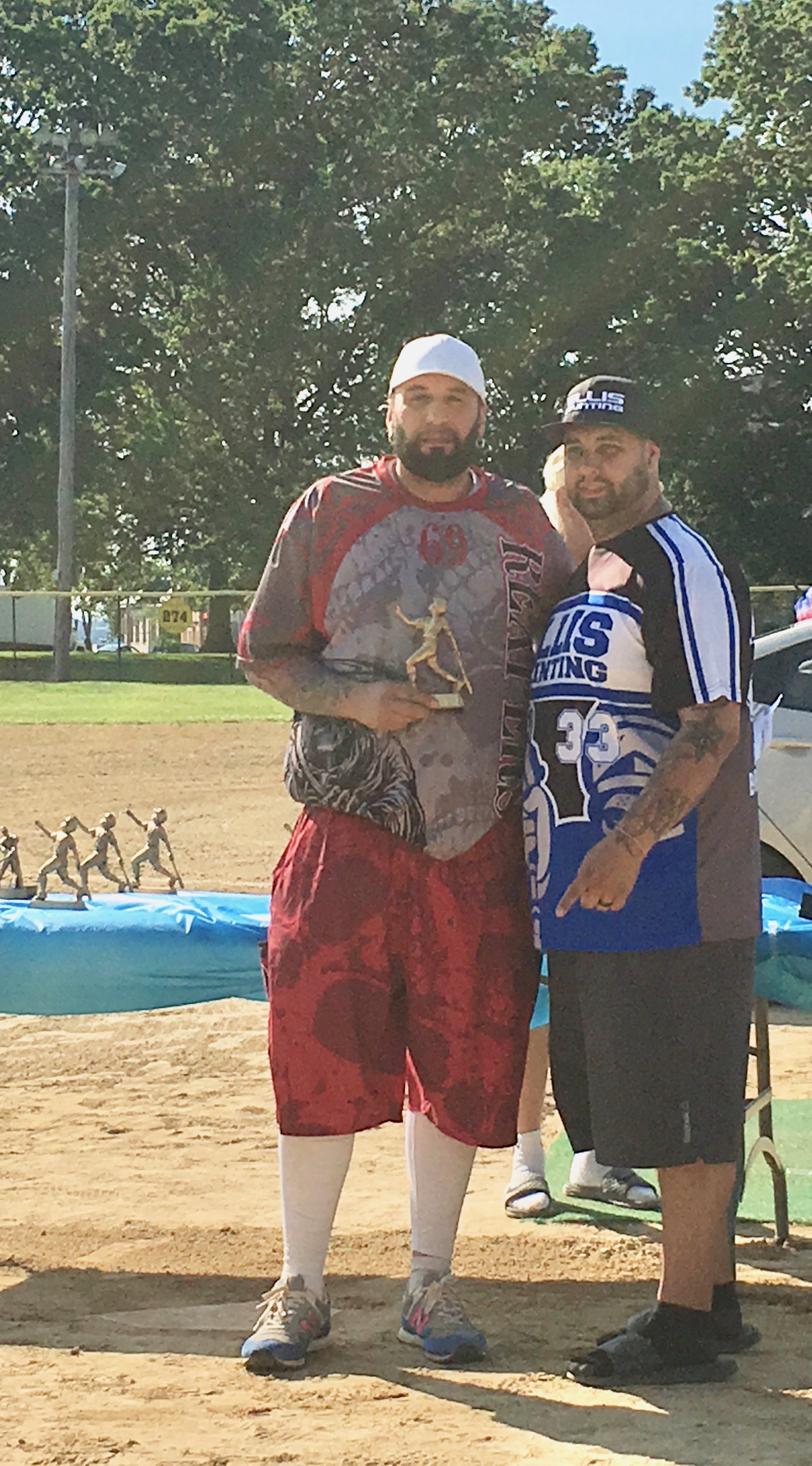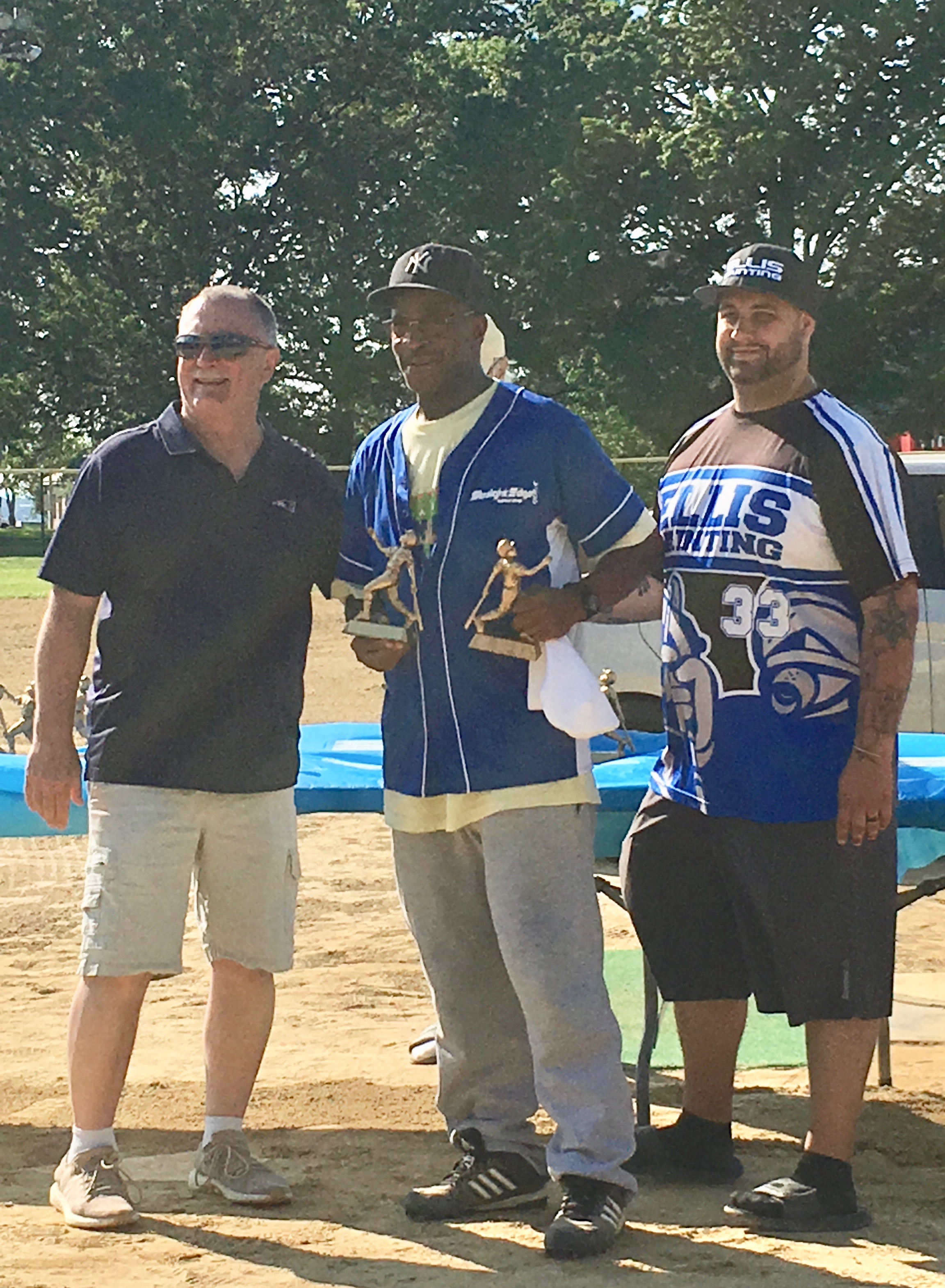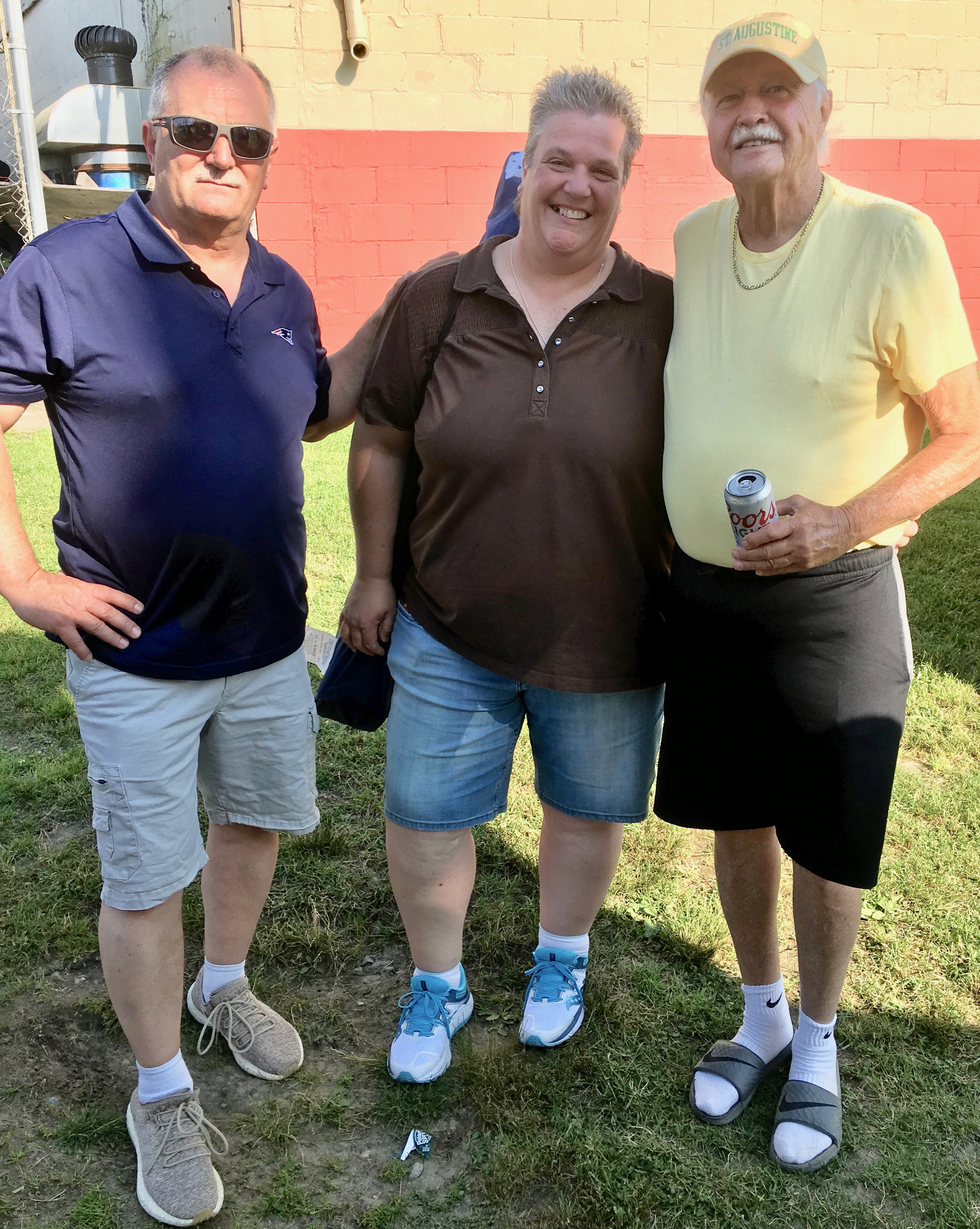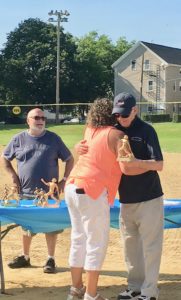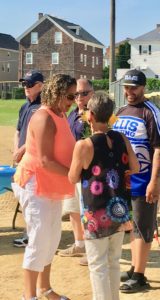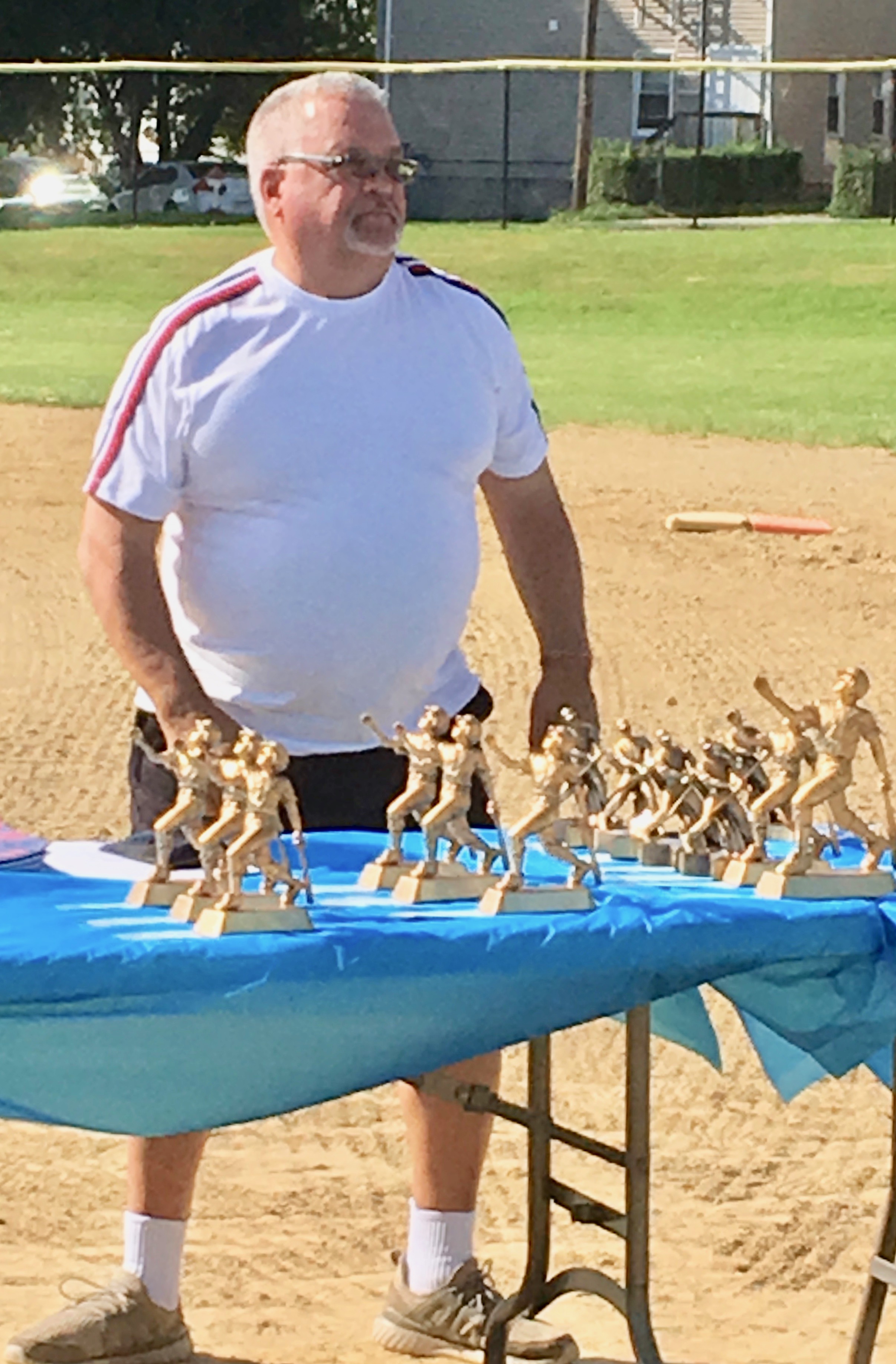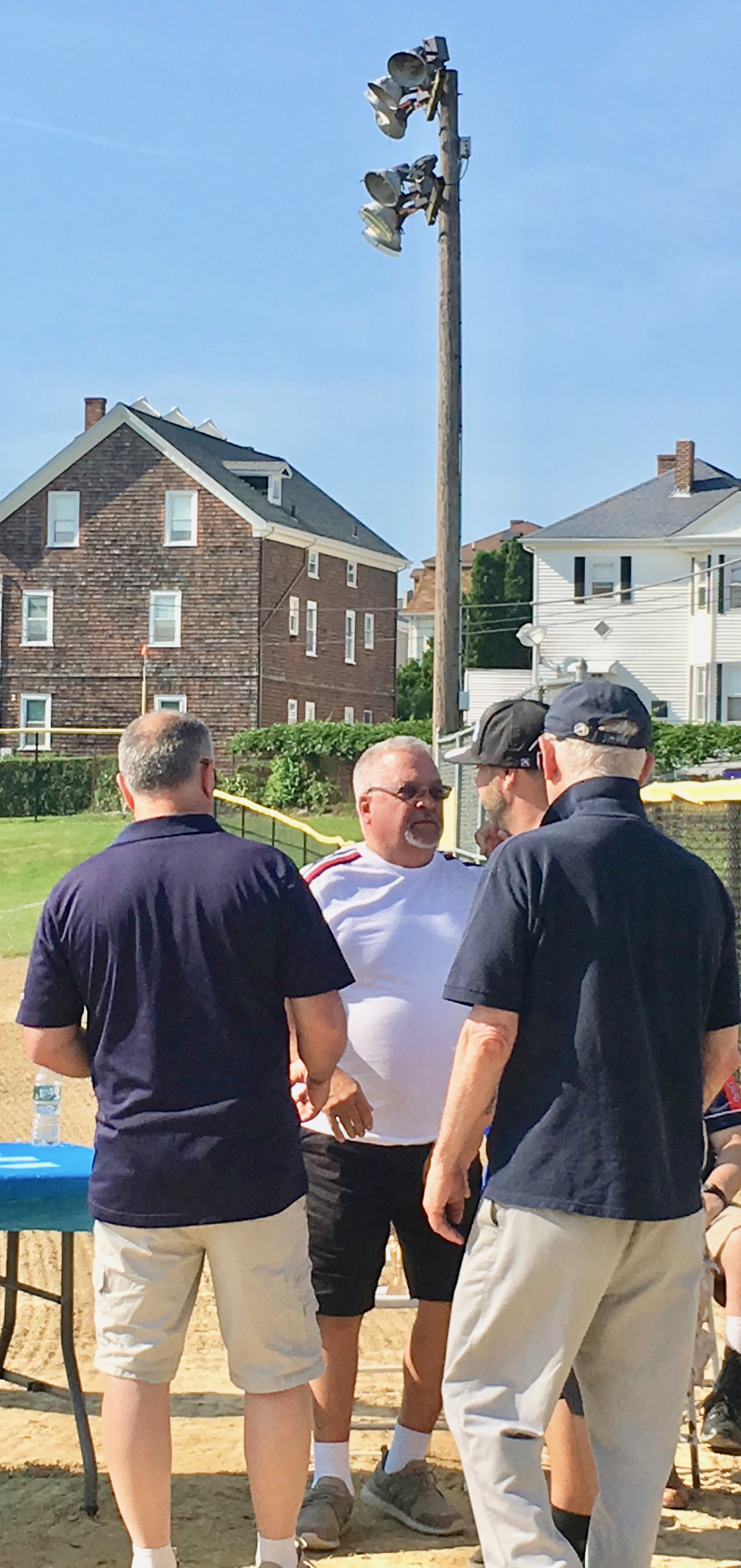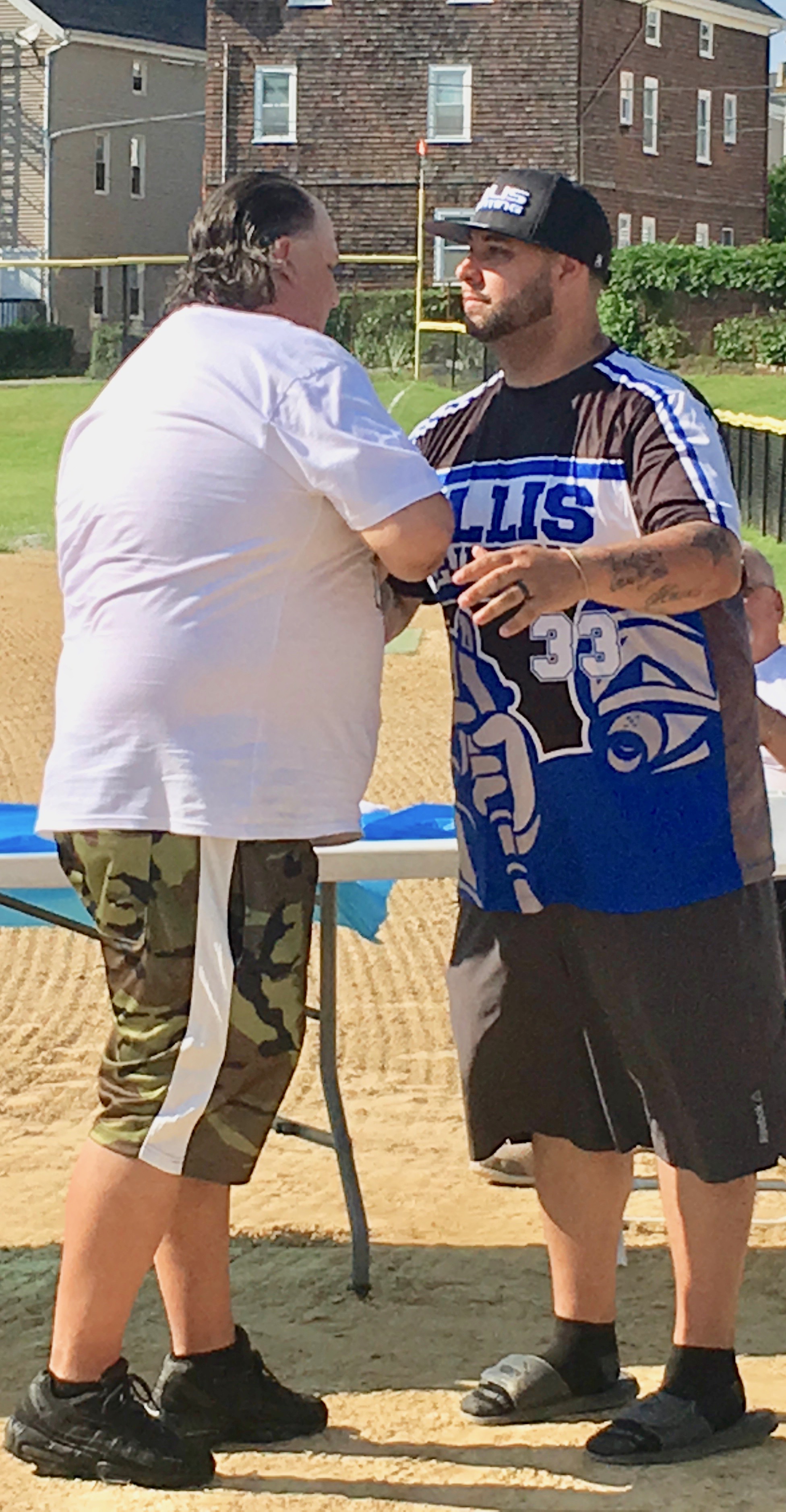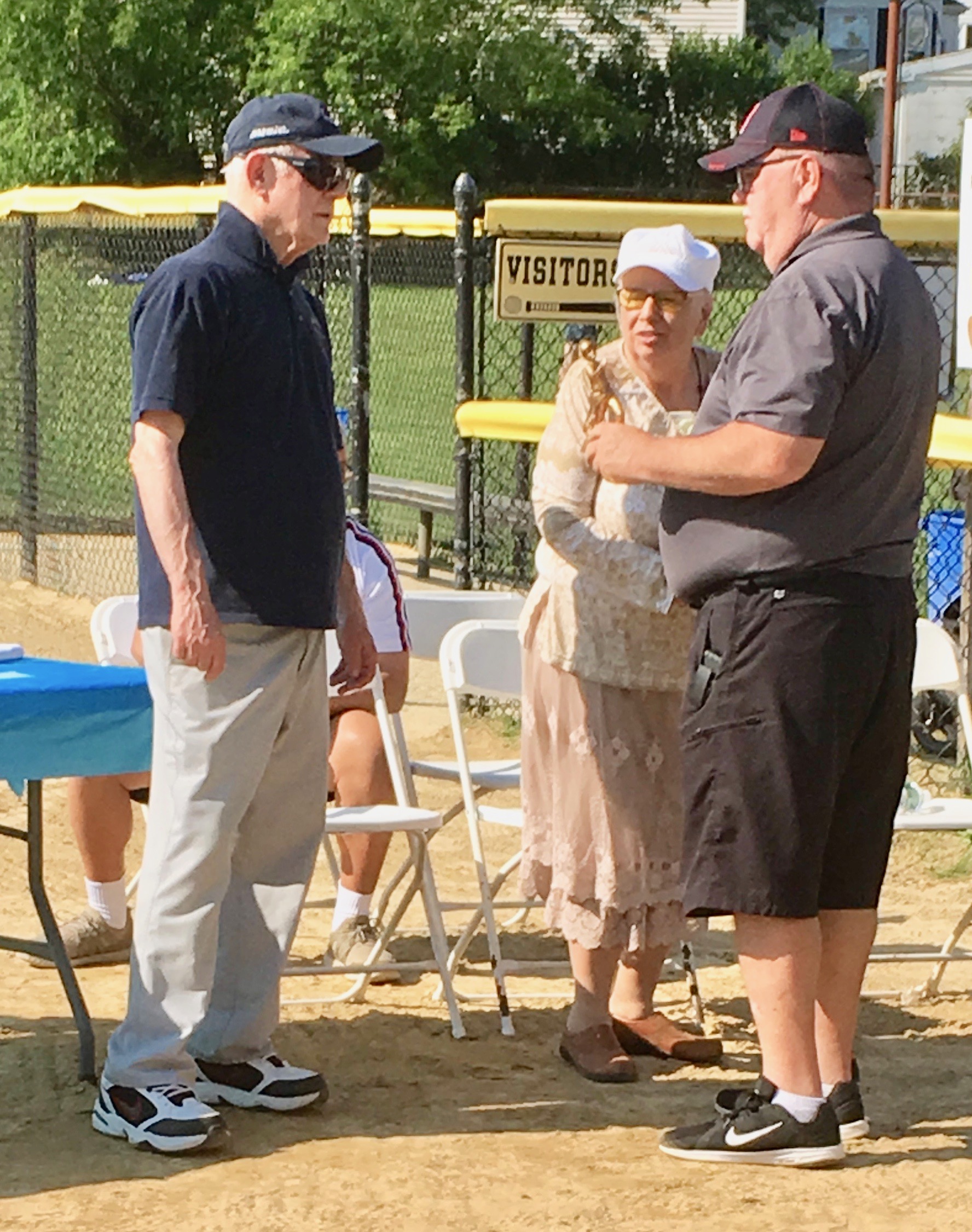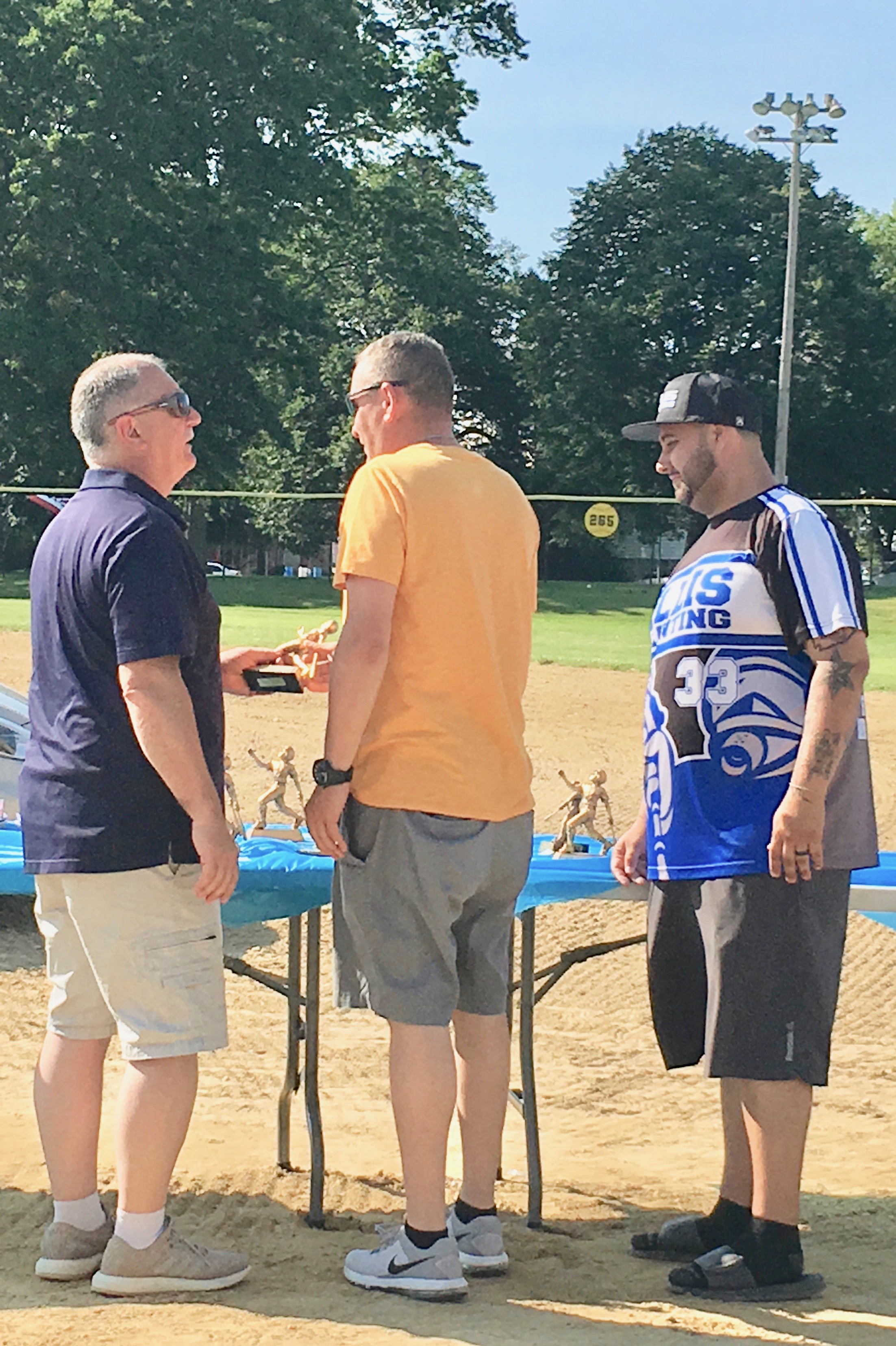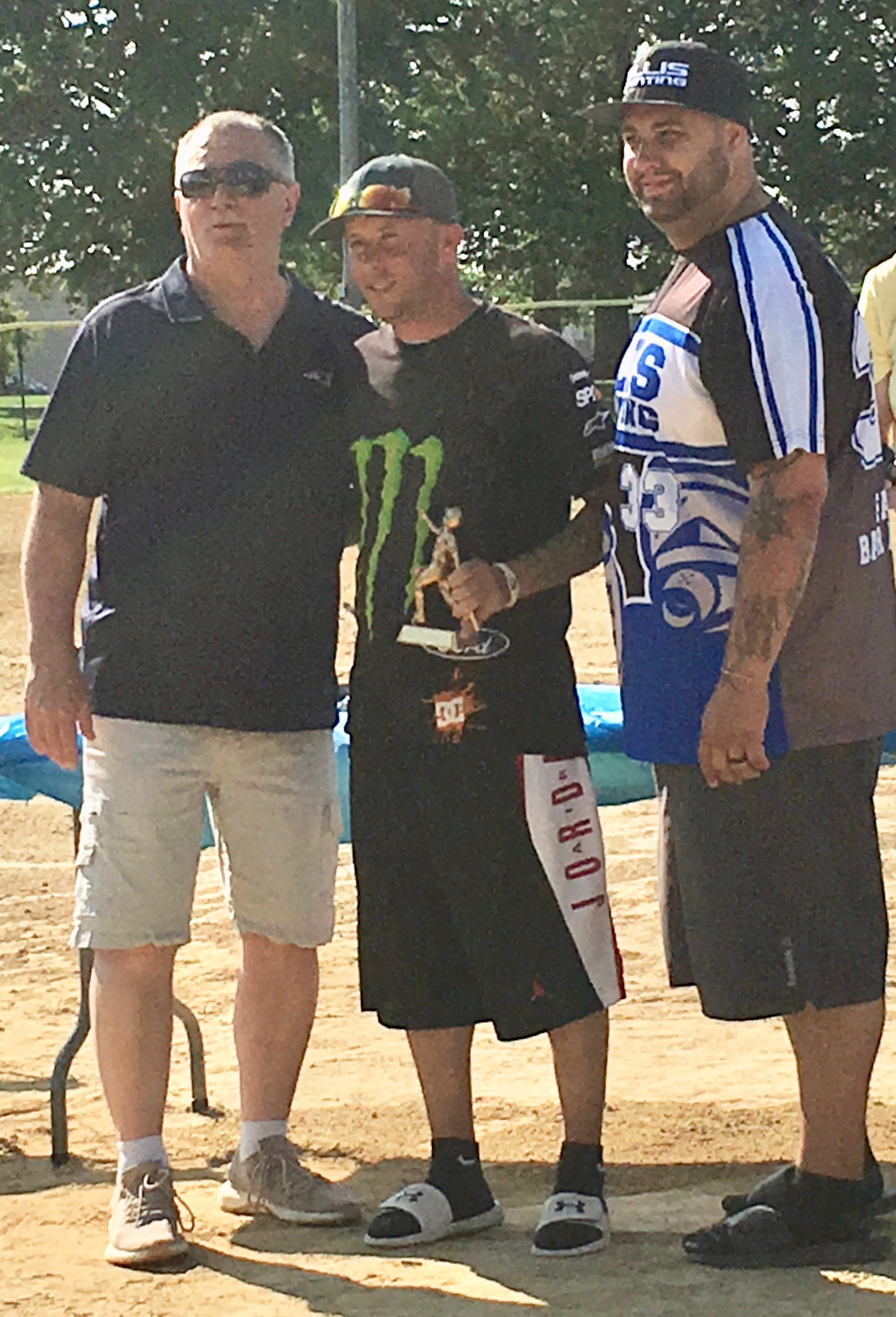 2018 INDUCTEES:
SCSL HALL OF FAME
A WELL DESERVED HONOR
PICTURES TELLS IT ALL:
*************************
2020 AWARD BANQUET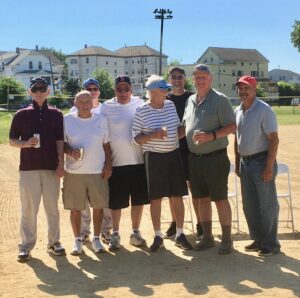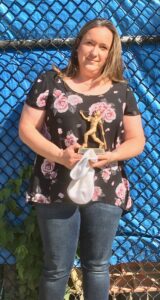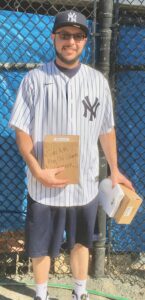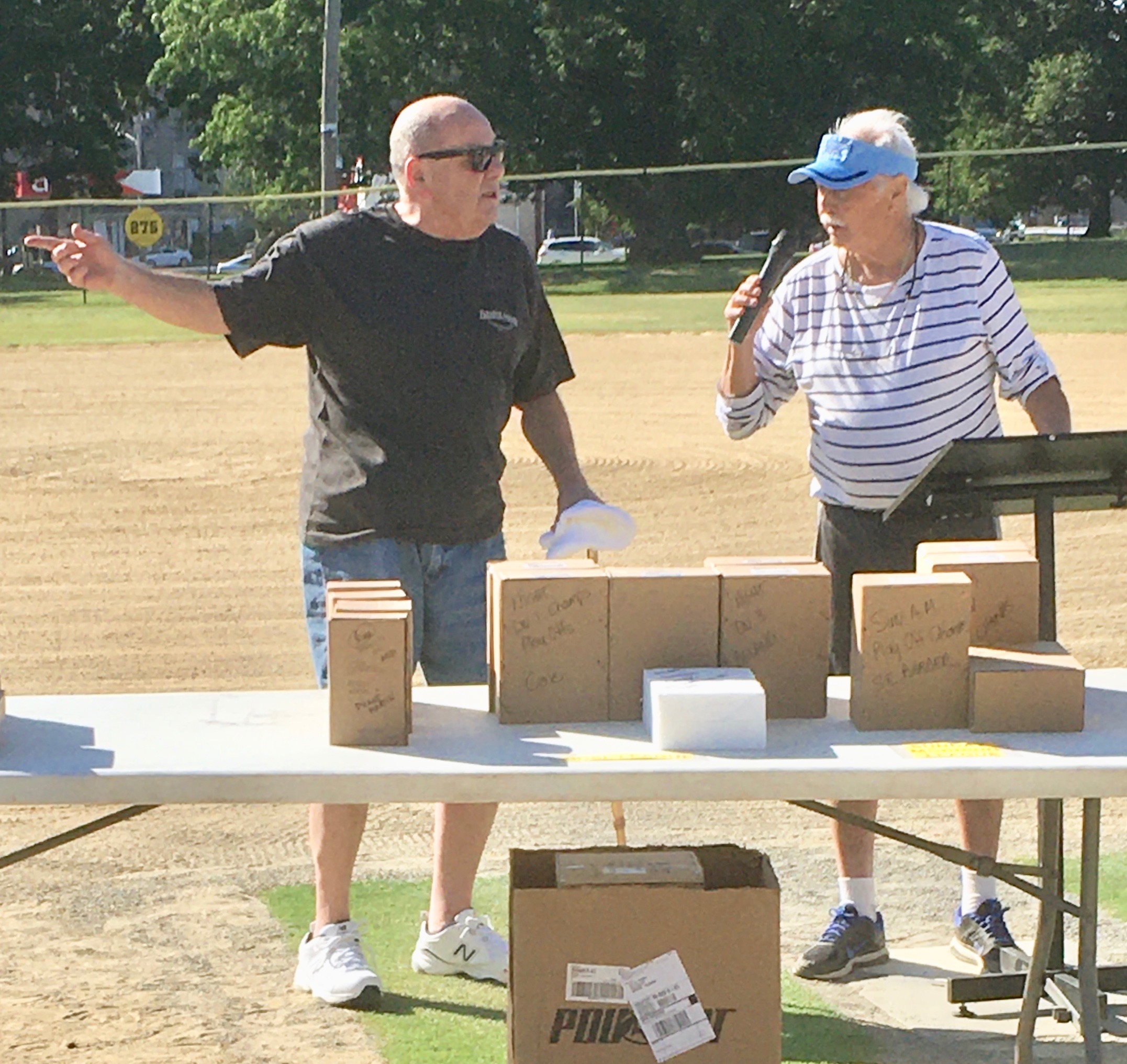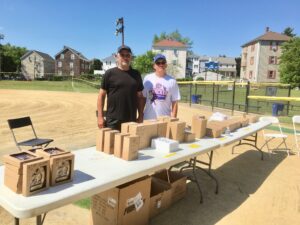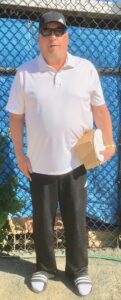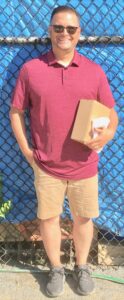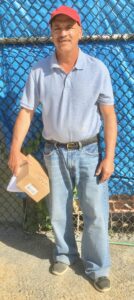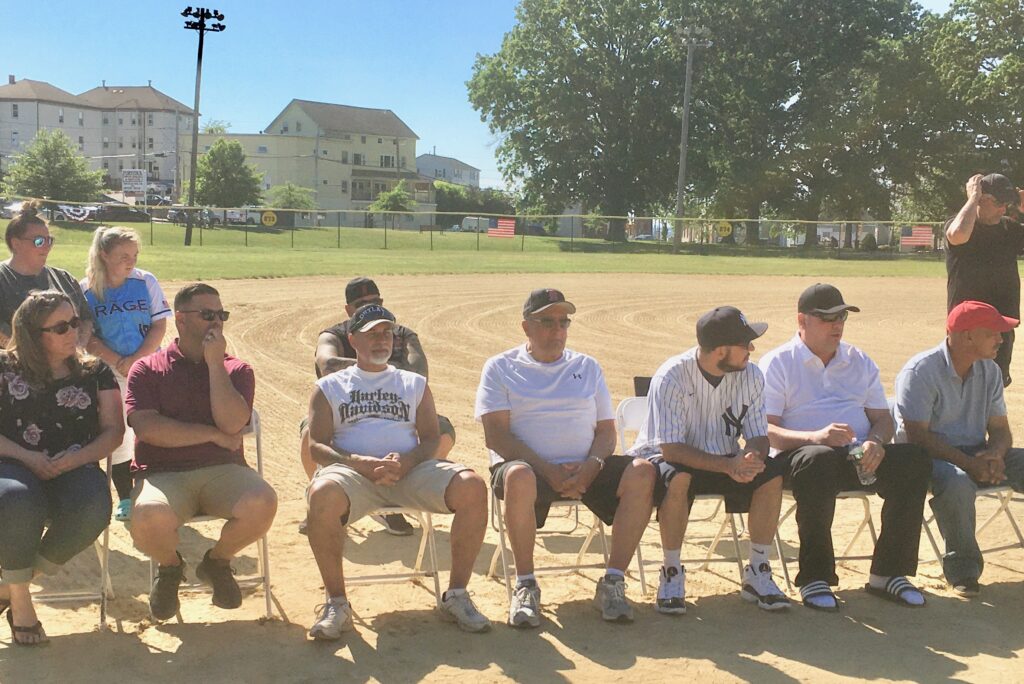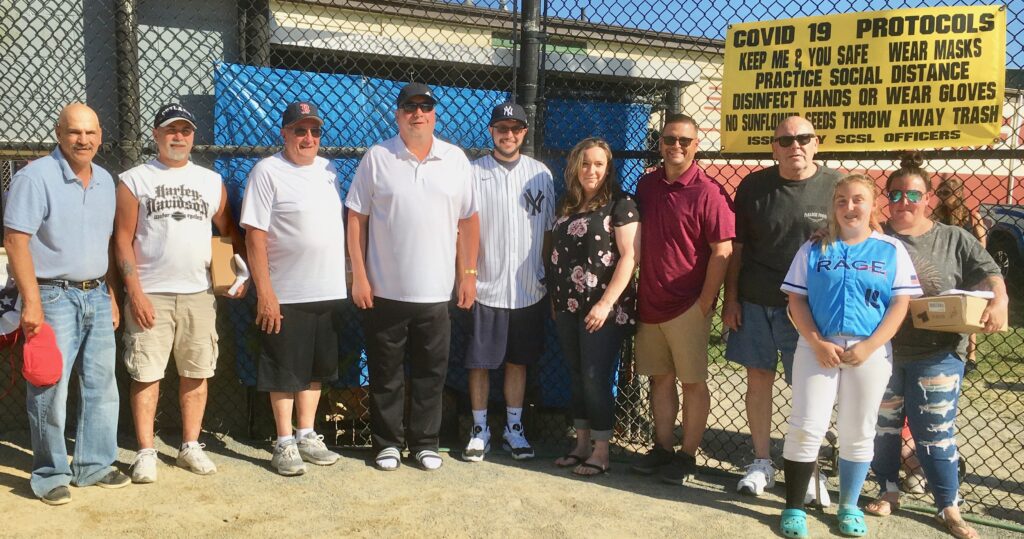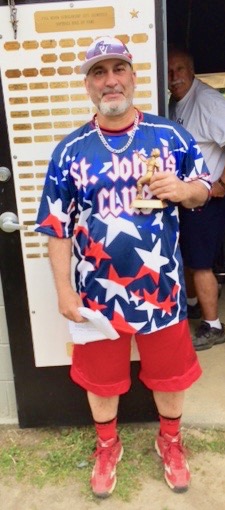 SCSL Hall Of Famer
Robbie Afonso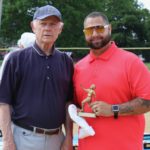 SCSL HALL OF FAMER
JEREMY ELLIS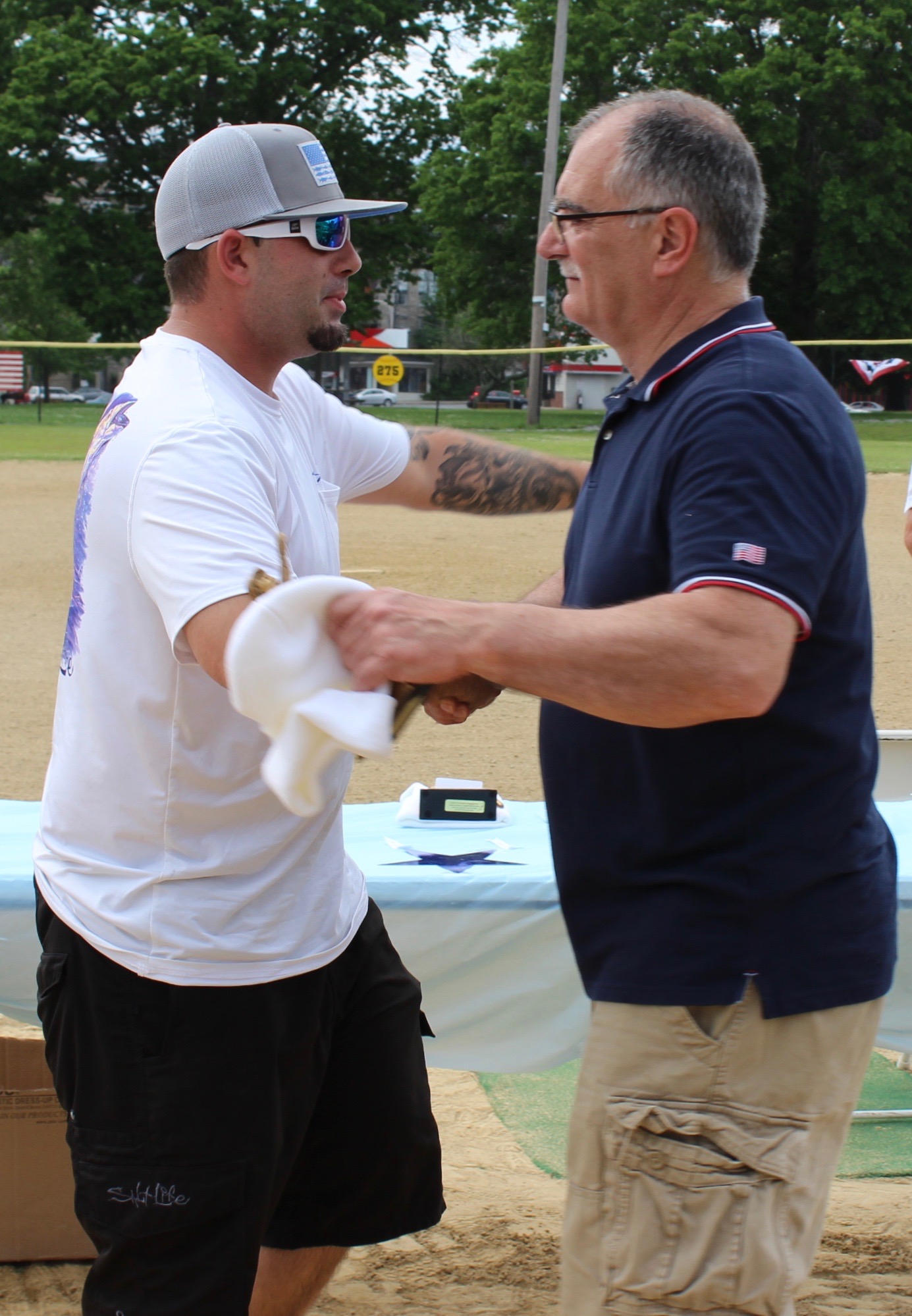 SCSL Hall Of Famer
Tim Lima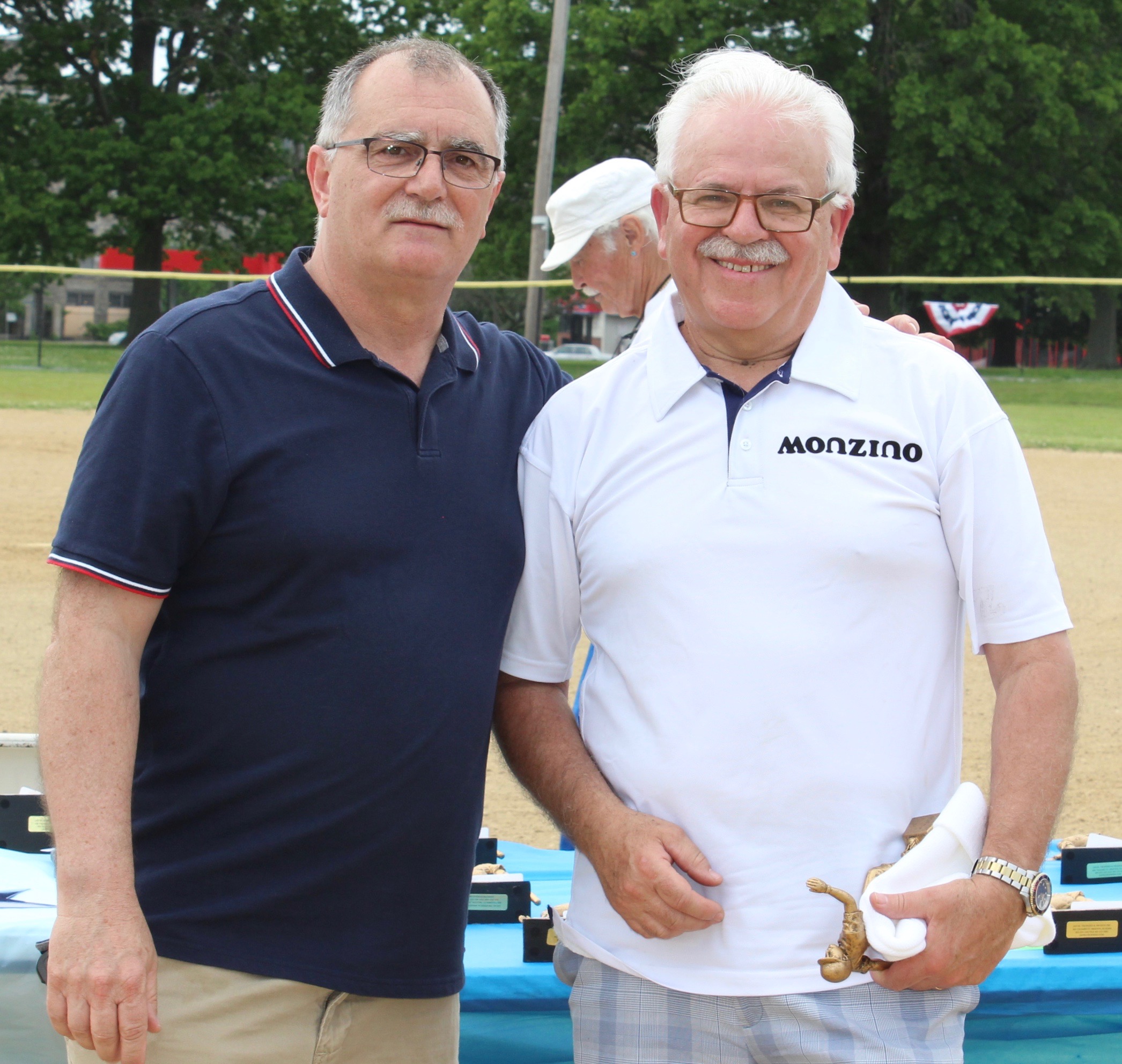 SCSL Hall Of Famer
Armand Rebello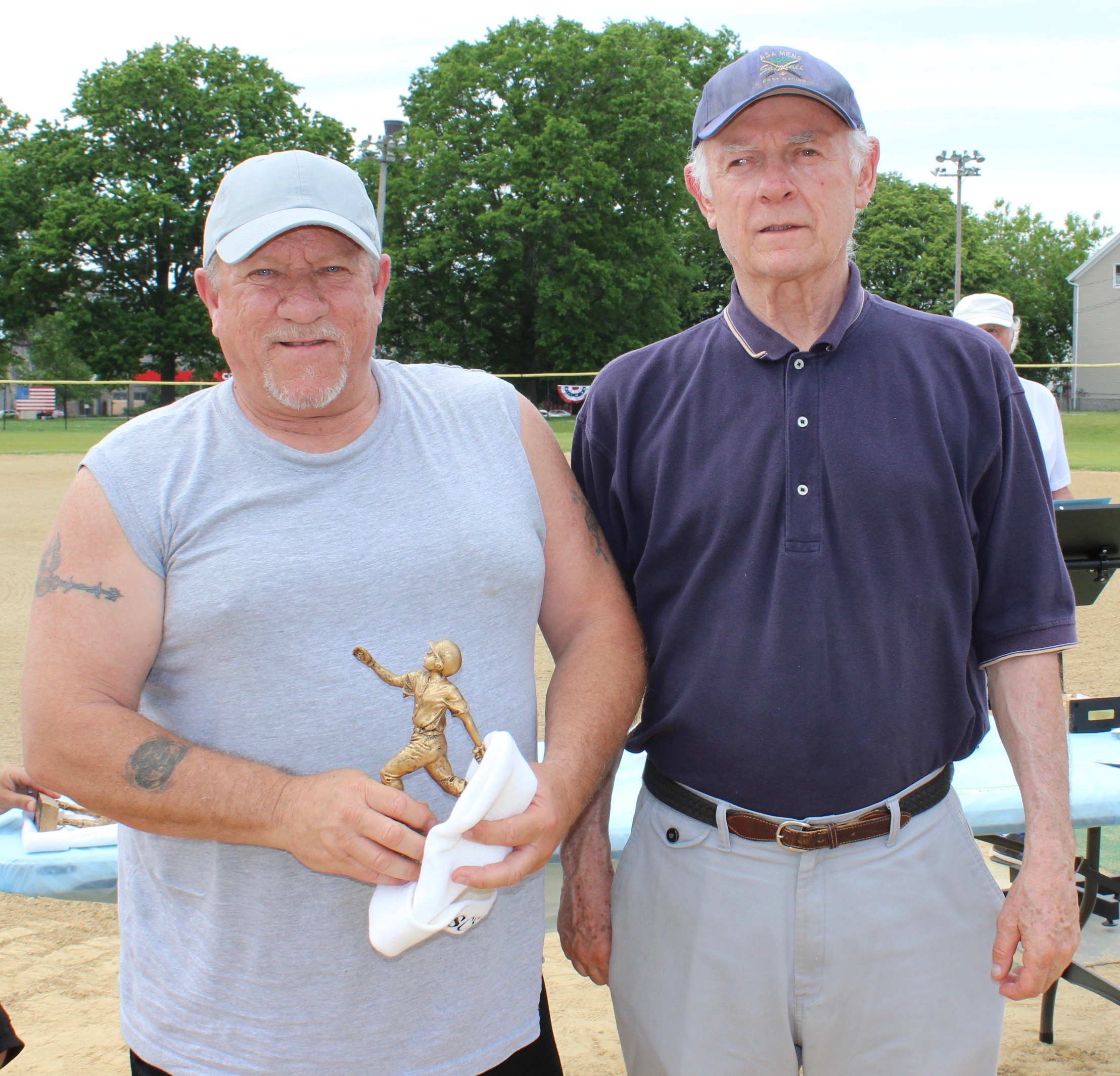 SCSL Hall Of Famer
Carl Thornton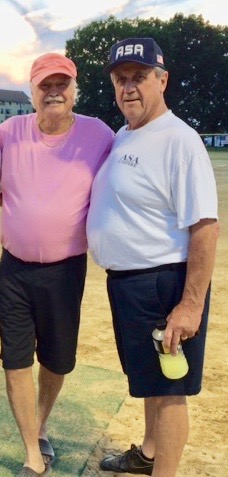 SCSL Director Jack Hackett with 2018 Hall Of Famer
UMPIRE AND FRIEND ROBERT "SKIP"TALLMAN.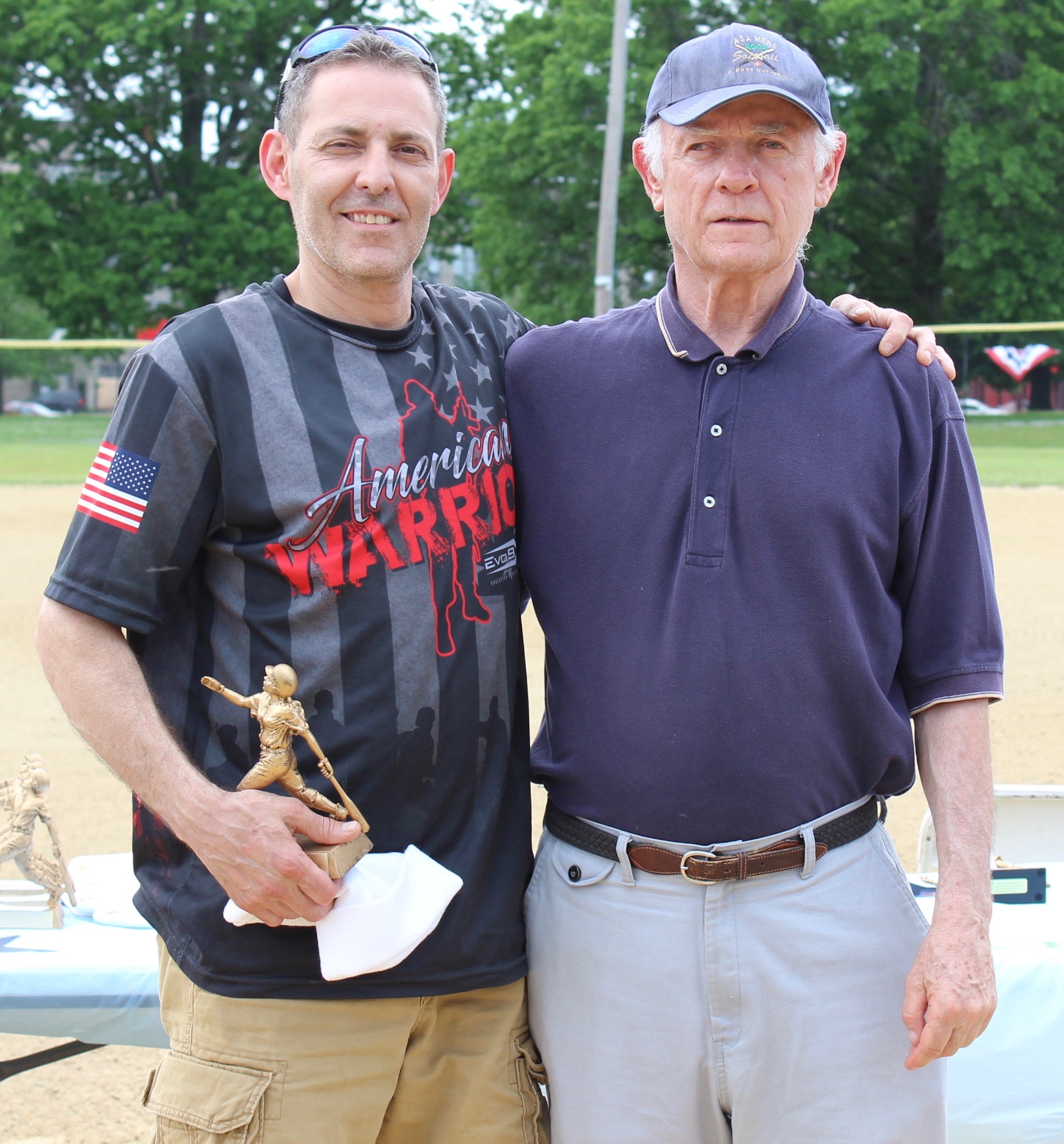 2018 SCSL Hall Of Famer Scott Maitoza accepting his Award from SCSL Officer Bob Hackett.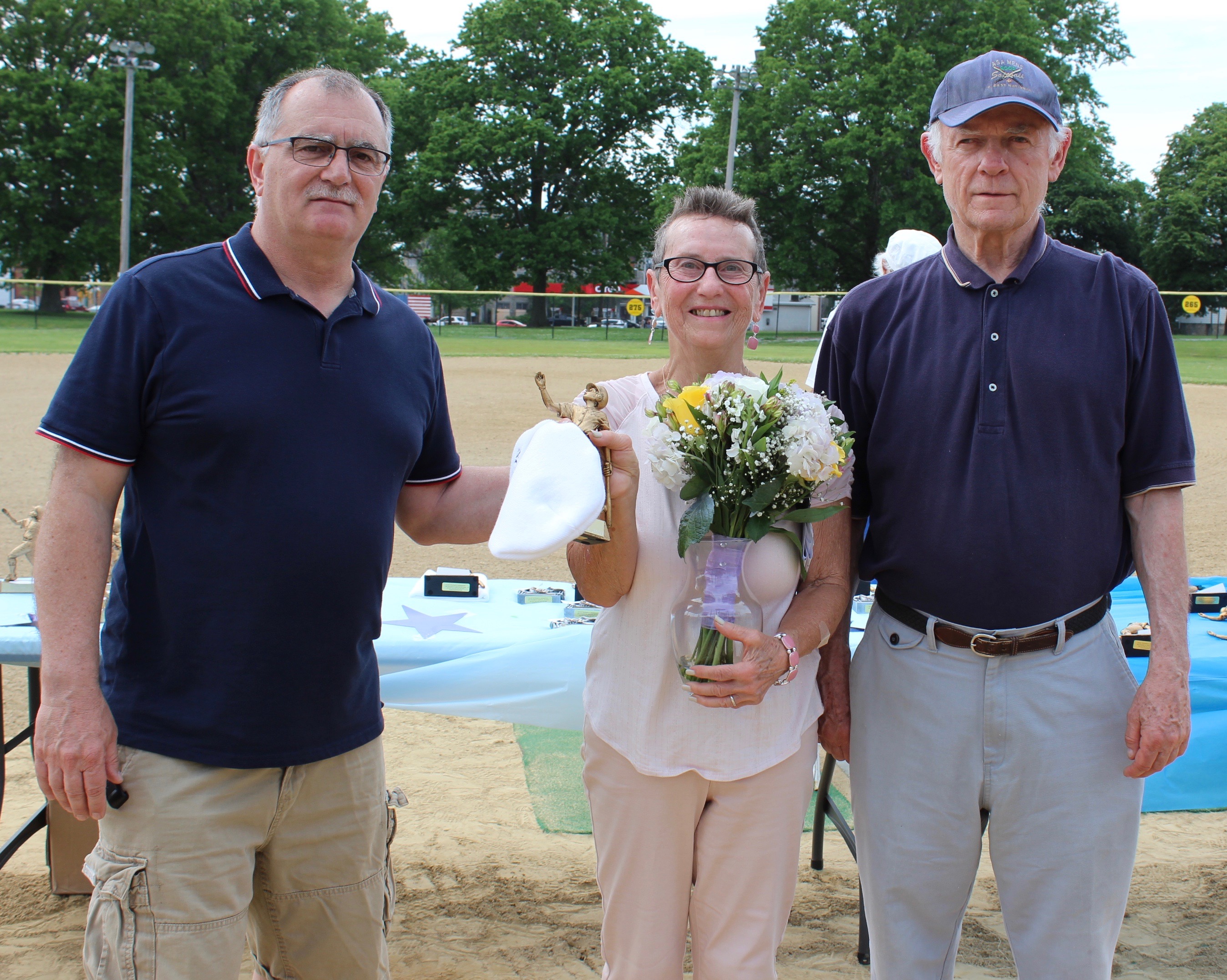 SCSL HALL OF FAMER
NATALIE PETRONE HACKETT
ON HER INDUCTION SCSL HALL OF FAME
" MY THANK YOU"
I WOULD FIRST LIKE TO CONGRATULATE MY FELLOW INDUCTEES -- WELL DESERVED.
THEN I WOULD LIKE TO SAY " THANK YOU" FROM THE BOTTOM OF MY HEART TO ALL SCSL MEMBERS AND ESPECIALLY MY FAMILY AND FRIENDS WHO HAVE JOINED ME TODAY FOR THIS AWARD.
I AM DEEPLY HONORED AND HUMBLY ACCEPT IT.
I DID WHAT I DID OUT OF THE LOVE I HAVE FOR MY HUSBAND.
EVERY MINUTE I SPENT AT THIS FIELD, AT HOME AND TRAVELING FOR THE MAINTENANCE OF THIS FIELD , I DID OUT OF LOVE FOR HIM. THANK YOU AGAIN !!