2019 SUNDAY MORNING LEAGUE
TEAMS THAT WON AWARDS.
DISTRIBUTED ON AUGUST 2nd. 2020
4:30p.m. at the FIELD.
RAIN DATE: SUNDAY - AUGUST 9th.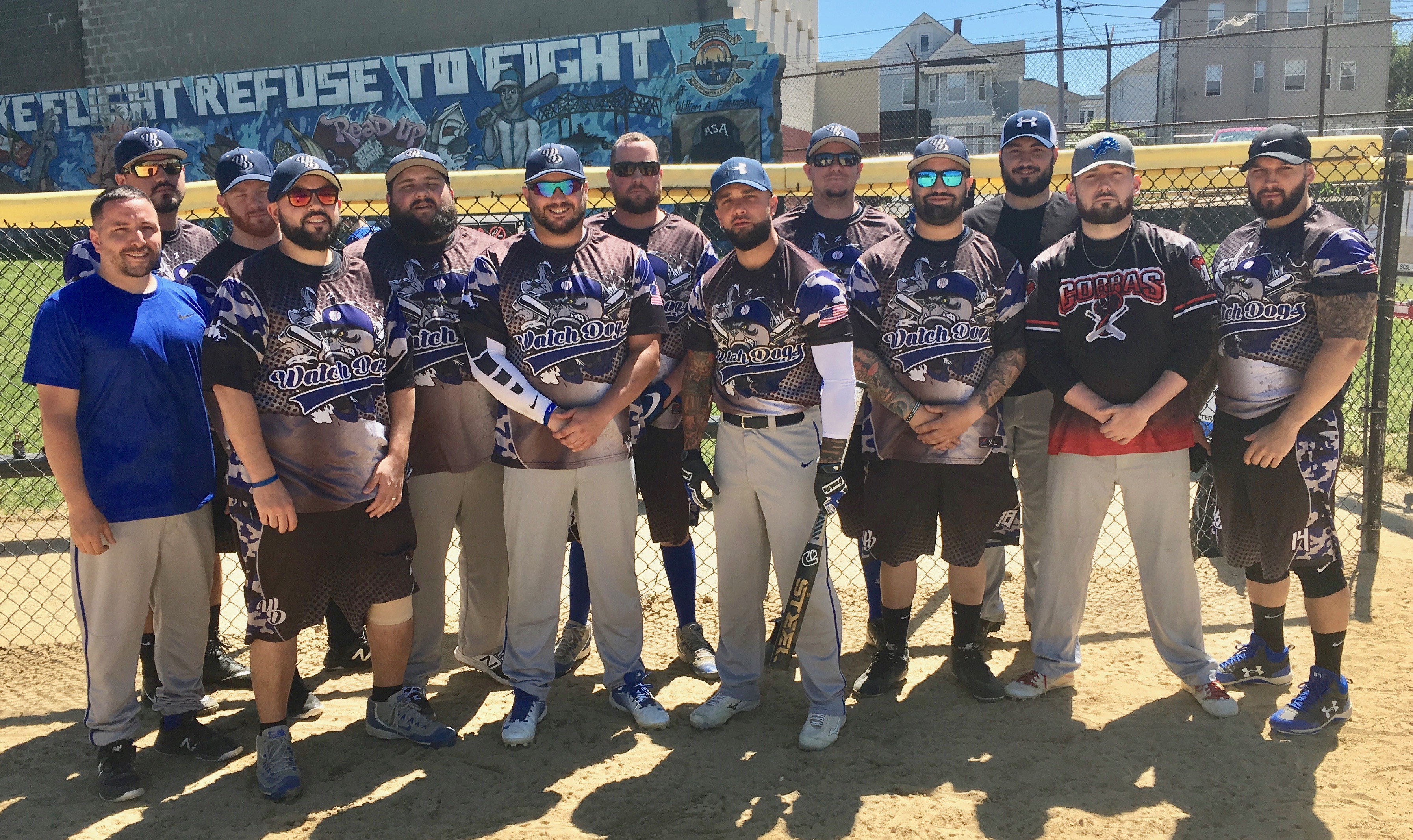 2019 SCSL Sunday Morning League Team
Watch Dogs - Manager Brendon Motta
A Nice Bunch of Players.Enjoy the Game.
TEAM WON THE UMPIRE'S SPORTSMANSHIP AWARD.
---------------- PLAYER DYLAN BEDARD ------------------------
WON UMPIRE'S SPORTSMANSHIP AWARD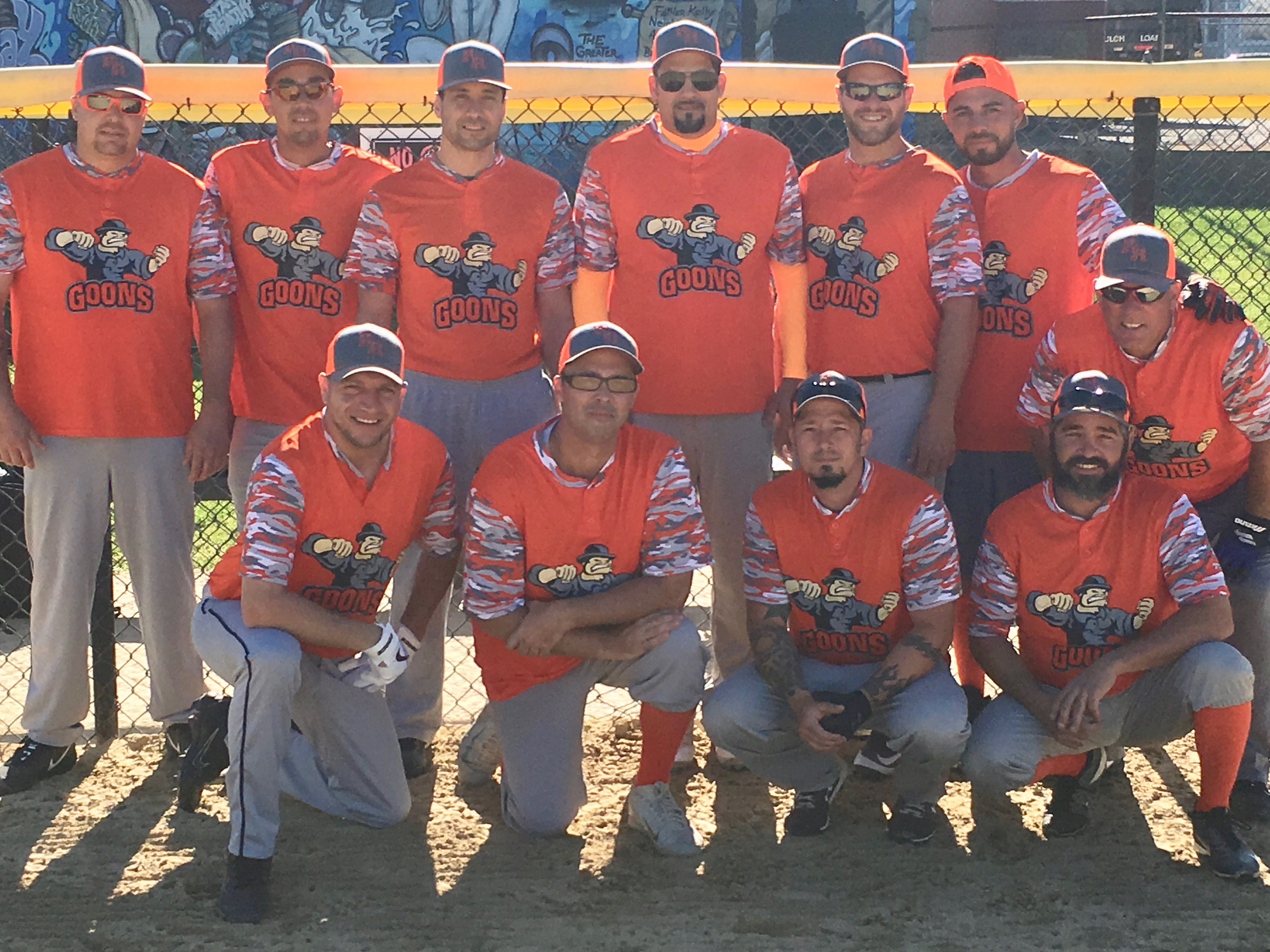 2019 SCSL SUNDAY MORNING LEAGUE TEAM
FALL RIVER GOONS - MANAGER BRYAN MONIZ
TEAMS FIRST SEASON IN THE LEAGUE.
TEAM WON THE UMPIRE'S
TEAM SPORTSMANSHIP AWARD.
TEAM'S UNIFORM SHIRTS ARE SHARP LOOKING.
2019 TEAM :SCSL Division 1 Team -St. John's Club
Managers Duarte Botelho.
A Real Good Team.
THE TEAM WON THE LEAGUE AND PLAYOFF CHAMPIONSHIP.
LEAGUE MVP'S: RYAN 'MOOSE' FRAZIER
ALAN AFONSO & EDDY WALKER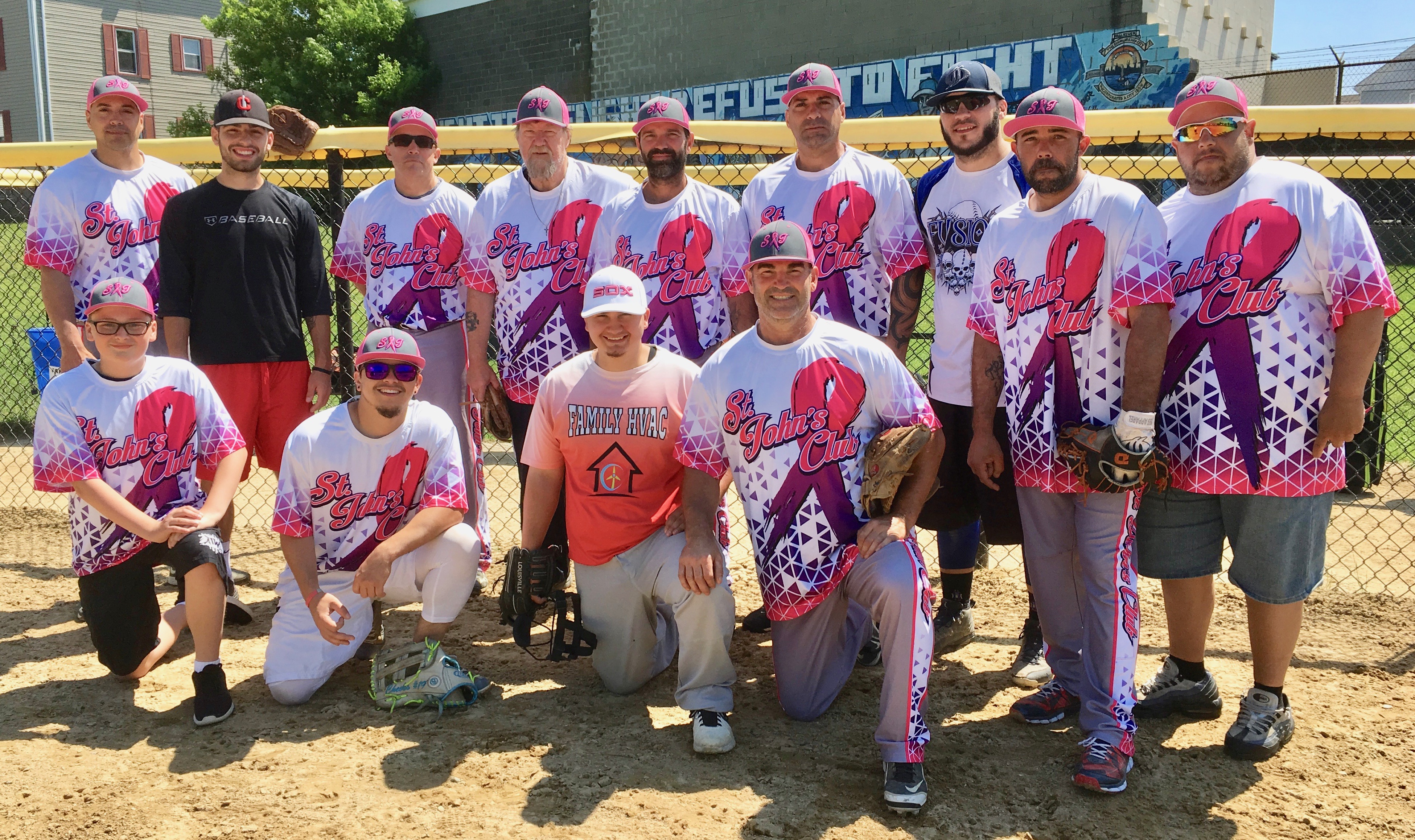 WOW-TEAM ST.JOHN'S CLUB NOT BACK FOR THE SCSL 2020 SUNDAY MORNING LEAGUE. THE TEAM HAS BEEN IN THE LEAGUE FOR MANY , MANY SEASONS. AS PERENNIAL CHAMPS. DUARTE BOTELHO AND DAVE 'ROCKY 'LACOMB DID A GREAT JOB MANAGING. TEAM WILL BE MISSED. GOOD BALLPLAYERS AND GENTLEMEN ON AND OFF THE FIELD.
DIRECTOR JACK HACKETT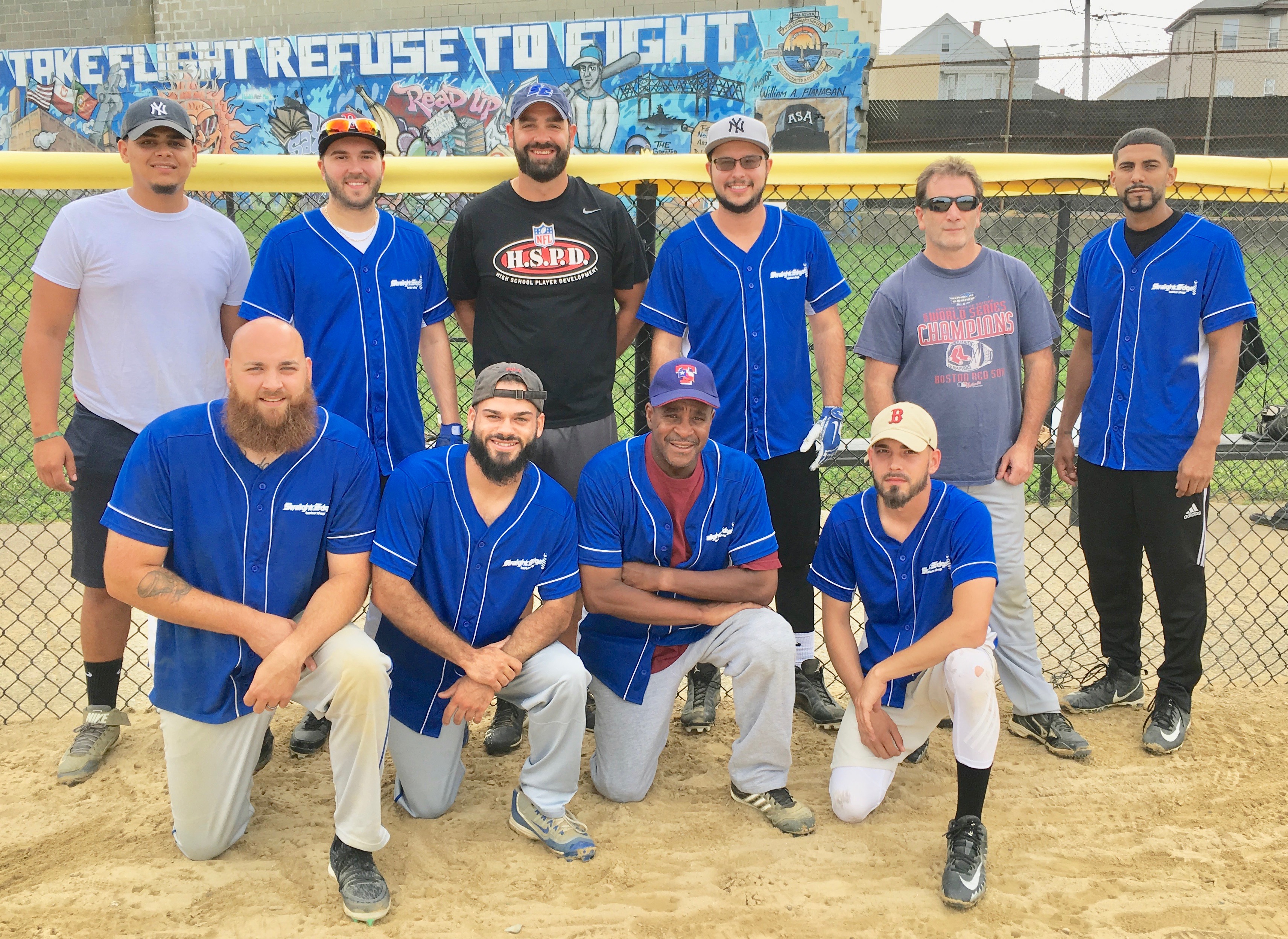 2019 TEAM PHOTO: SCSL Sunday Morning League
Straight Edge Barber Shop
Manager Tim Forcier-Real Good Squad
2019 - WON DIV.2 PLAYOFFS.
MVP: PLAYERS: DWAYNE MARTIN
& JAMESON SABOURIN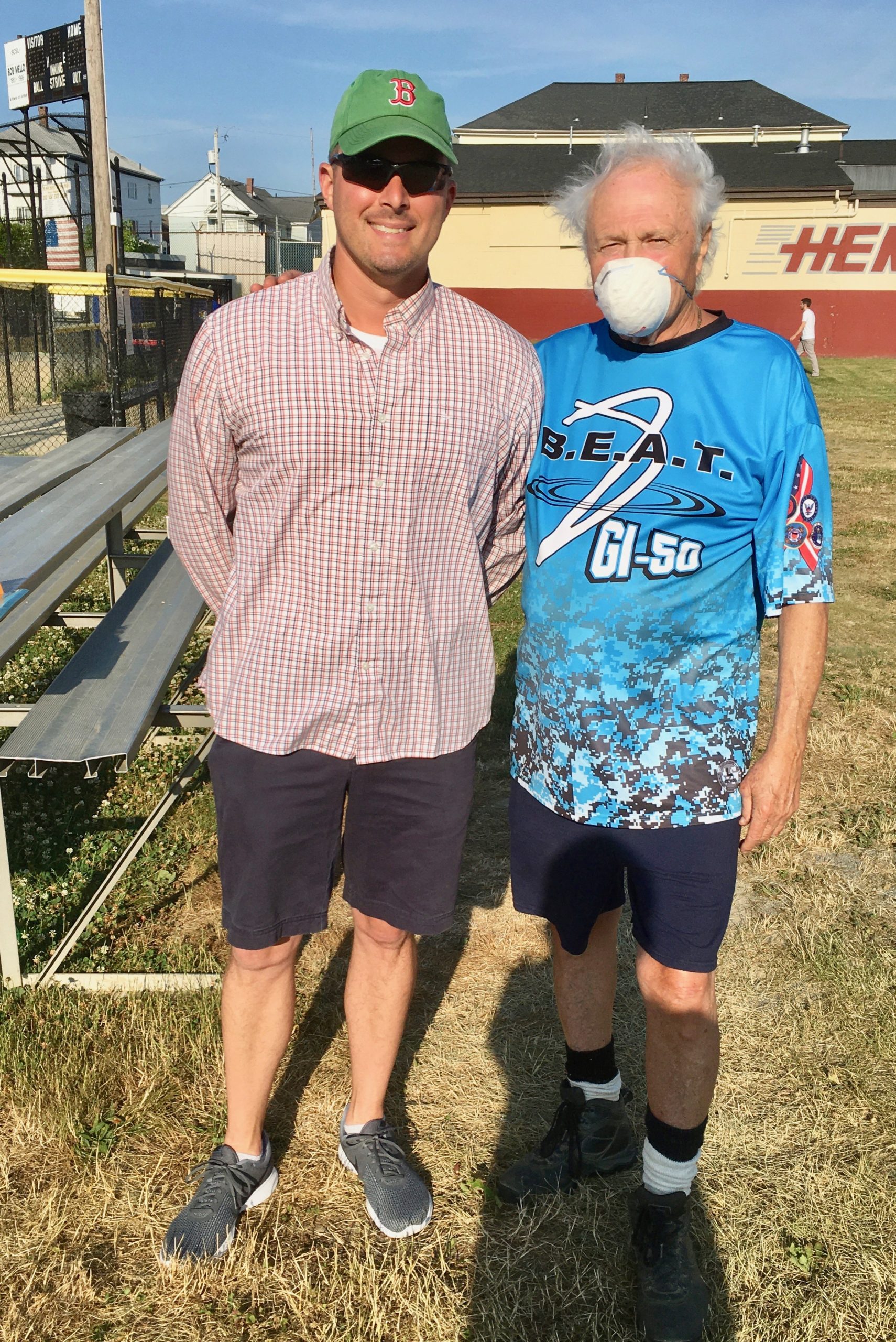 2020 SCSL SUNDAY MORNING LEAGUE
*********************************
MANAGER ERIK THOMPSEN
JIMMIY'S USED TIRES.
MEETING WITH JACK GETTING
USA RULE BOOK AND SCOREBOOK.
TEAM IS READy TO PLAY BALL 7/5.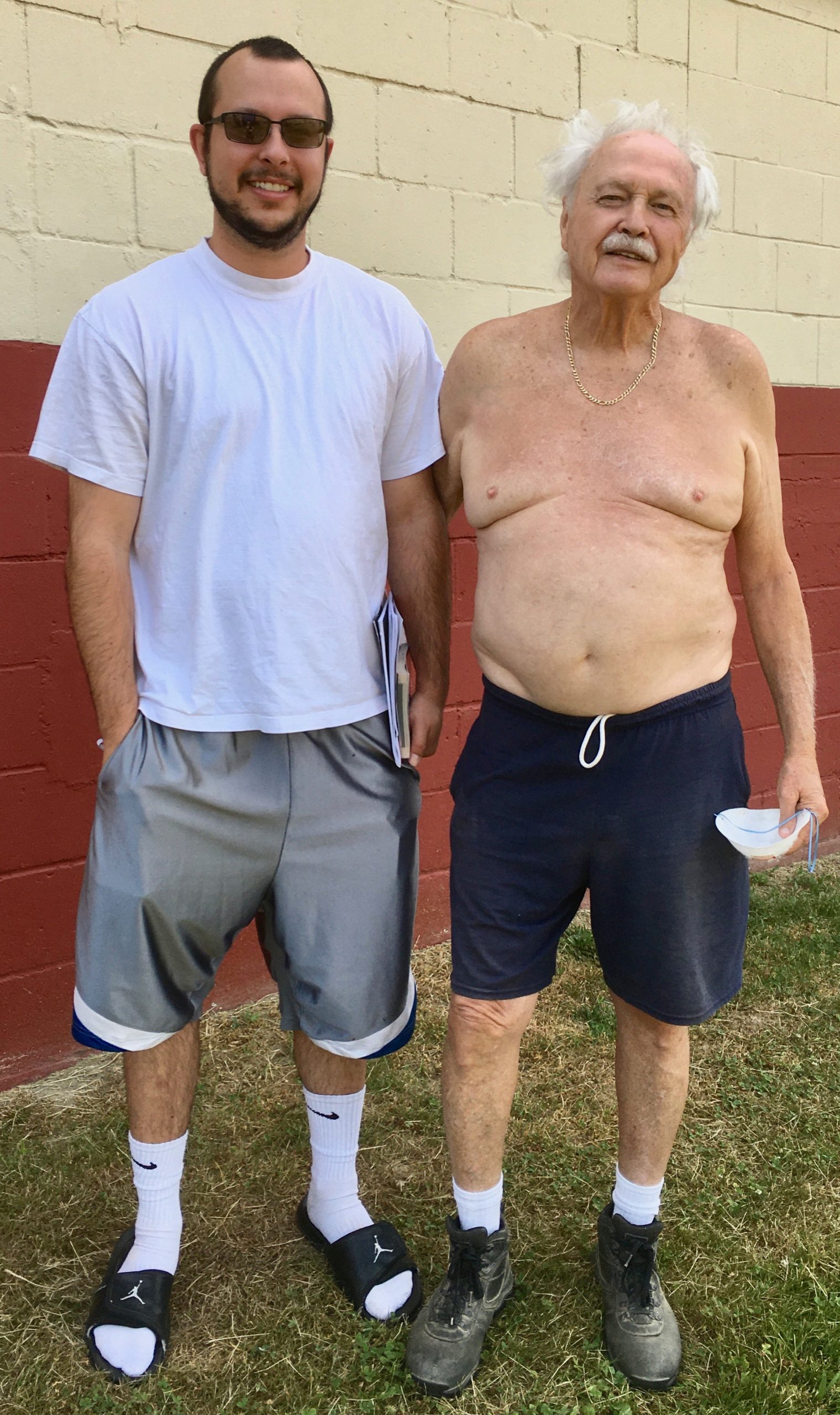 MANAGER TIM FORCIER
TEAM: STRAIGHT EDGE BARBER SHOP
ONE OF THE TOP TEAMS IN THE
SUNDAYMORNING LEAGUE.
DIRECTOR JACK HACKETT WITHOUT A
SHIRT-SHOWING HIS AGE (78).
DIRECTOR OF THE SCSL FOR OVER 50 SEASONS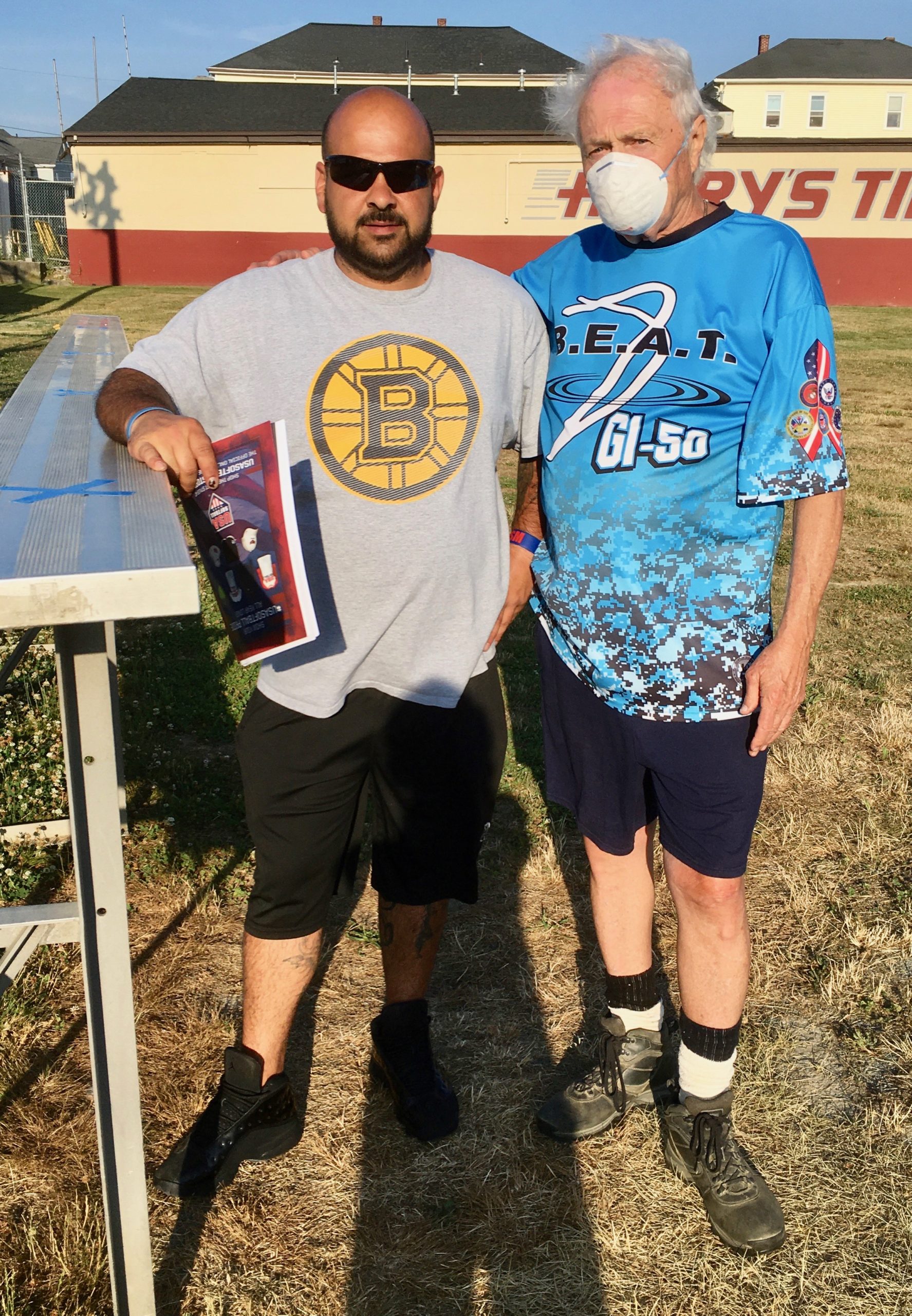 RICHIE MONIZ - FIRST SEASON
MANAGER OF THE TEAM
ADVANCEMENT CAREER SERVICES.
HE STATES HE HAS RECRUITED SOME
NEW PLAYERS AND ARE READY TO TAKE
ON ALL THE OTHER TEAMS.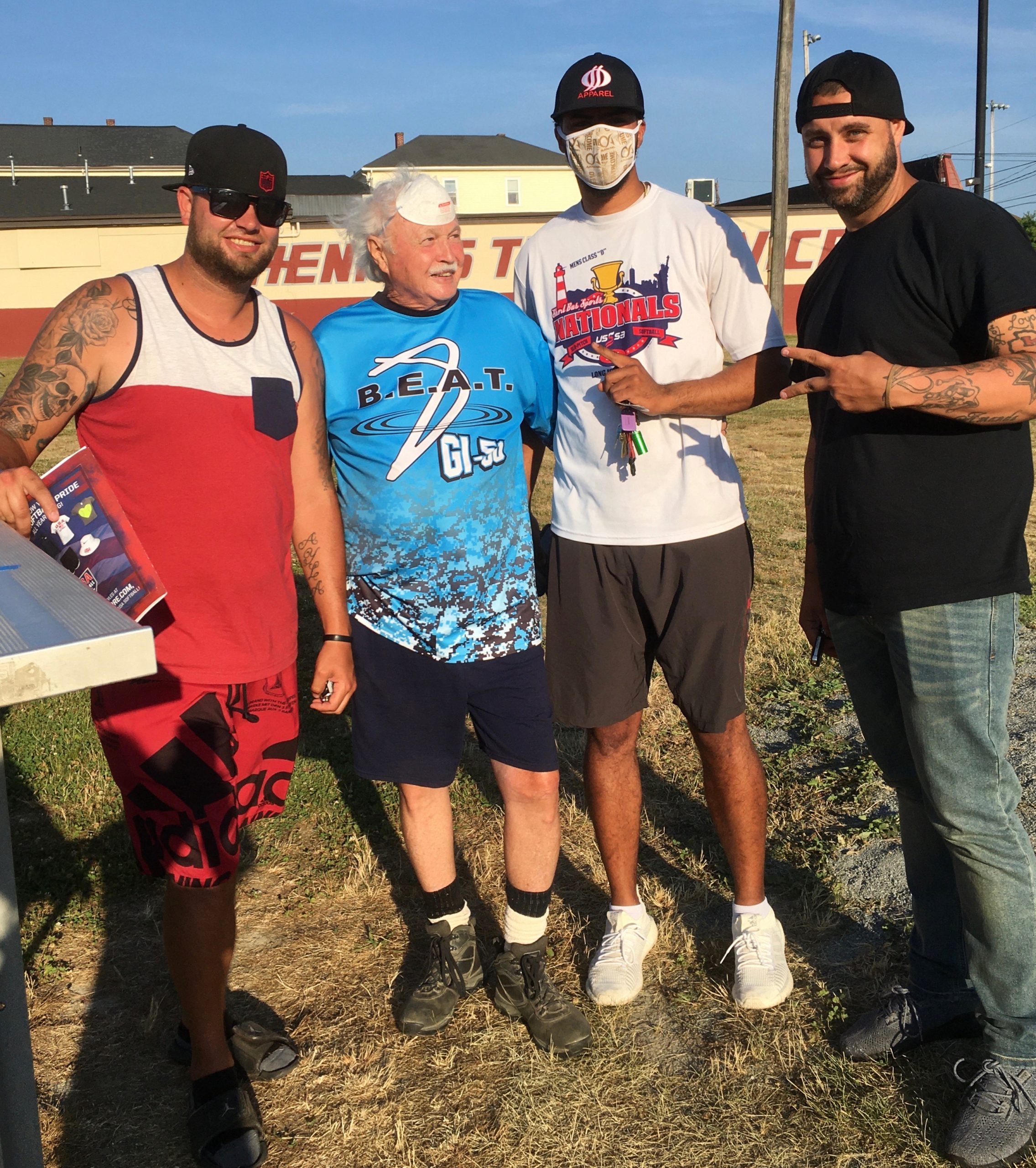 MANAGER JUSTIN CARVALHO
(Red Shirt)
MANAGER OF THE TEAM
REVOLVE REAL ESTATE
HE HAS ONE OF THE TOP TEAMS.
HE LOVES PLAYING THE GAME
HE ALSO HAS A TEAM IN THE
SCSL NIGHT LEAGUE.
HERE HE IS WITH JACK and
2 MIB UMPIRES TYSON SCOTT
AND JEREMY ELLIS,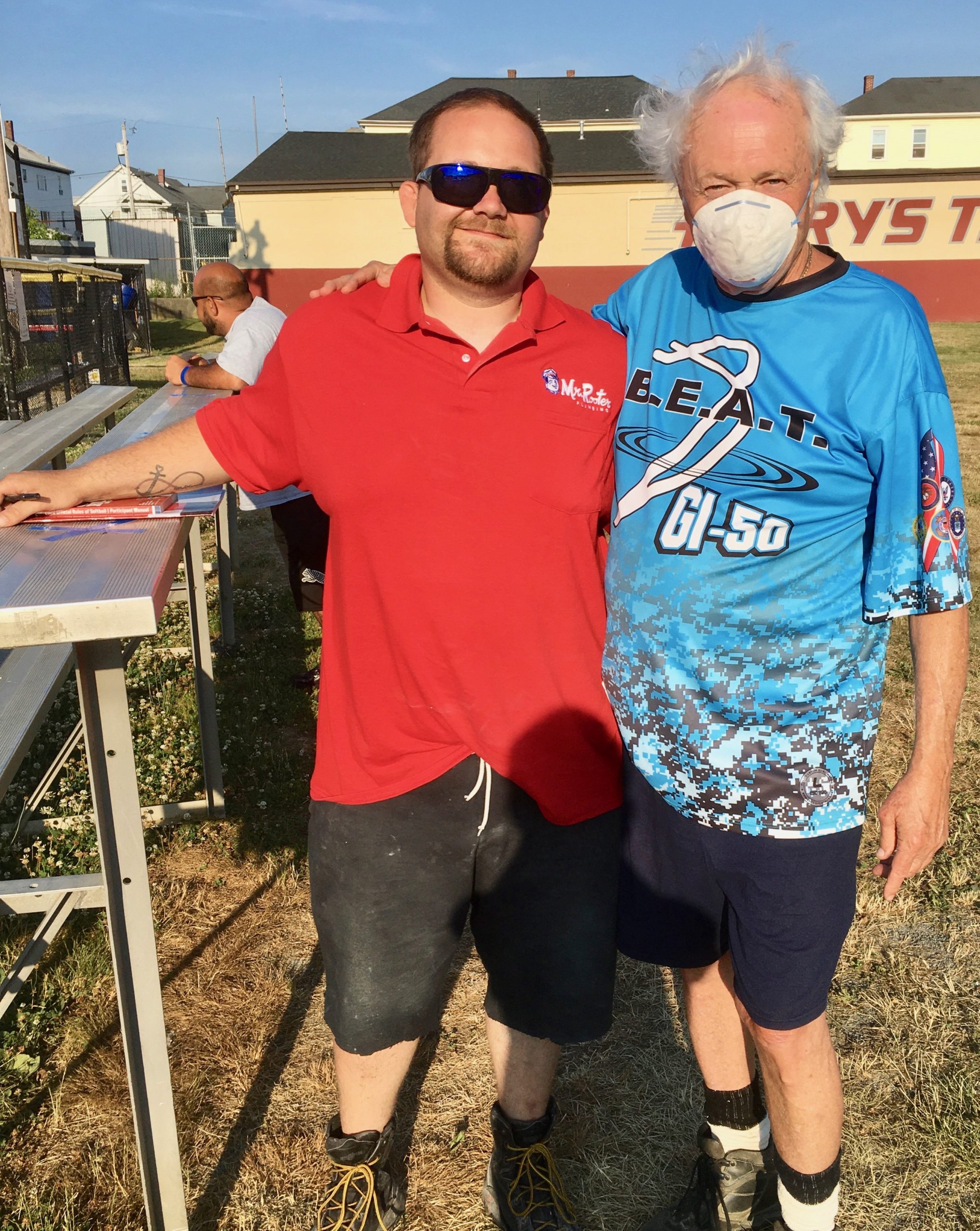 MATT BRAGA --MANAGER
OF SCSL TEAM-- MR. ROOTER
HE LOVES PLAYING THE GAME.
FIRST SEASON IN THE SCSL SUNDAY
MORNING LEAGUE. TEAM HOPING TO
HAVE A GOOD SEASON. 'HAVE FUN'
JACK WELCOMES HIM BACK WITH A TEAM.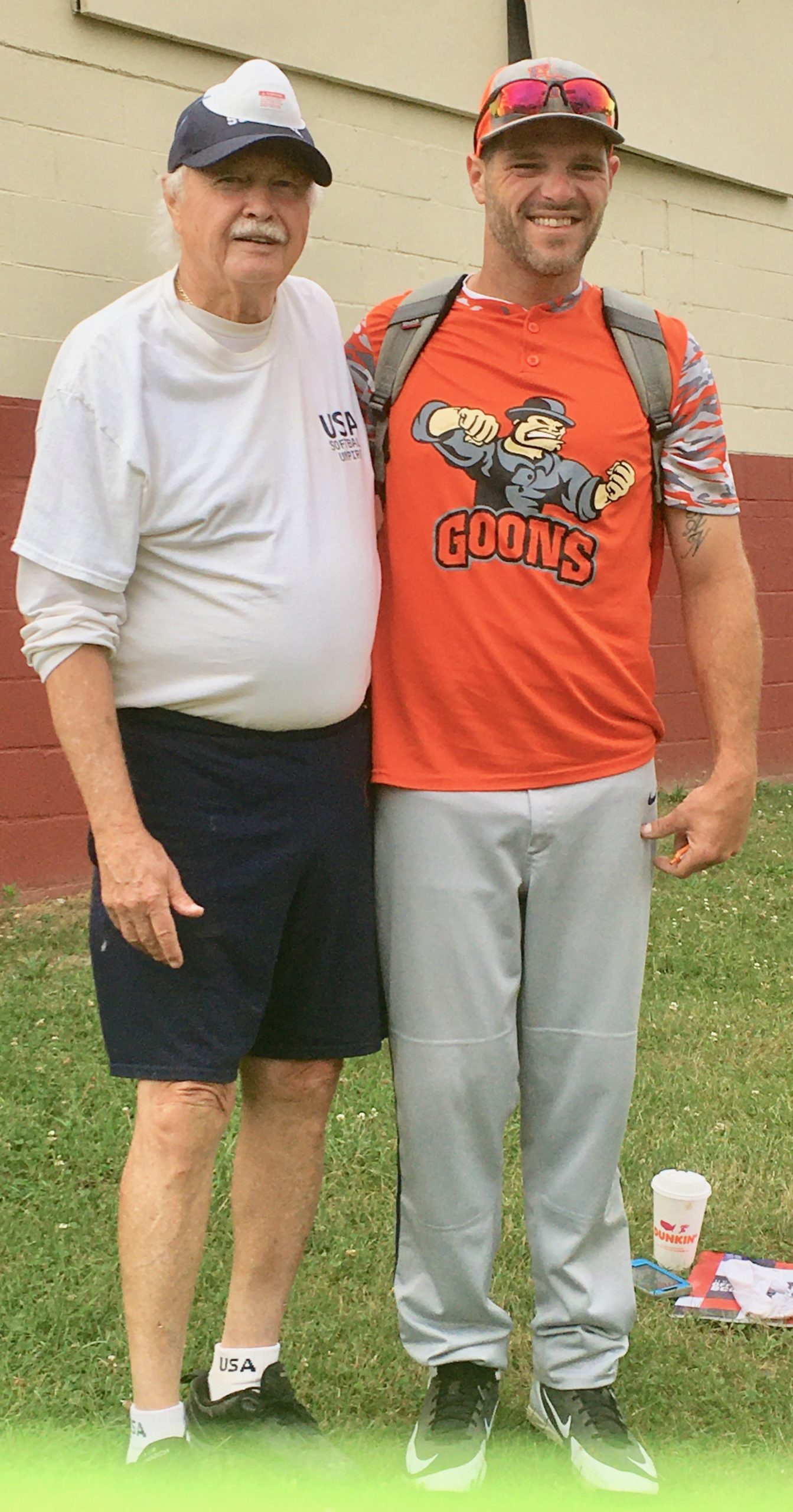 JACK WITH SUNDAY MORNING TEAM
MANAGER BRIAN MONIZ
OF THE FALL RIVER GOONS.
TEAMS SECOND SEASON IN THE LEAGUE,
HOPING TO HAVE A FUN SEASON.